Escort Cards vs. Place Cards
Don't know the difference between an escort card and a place card? Here's the lowdown on these two key pieces of stationery.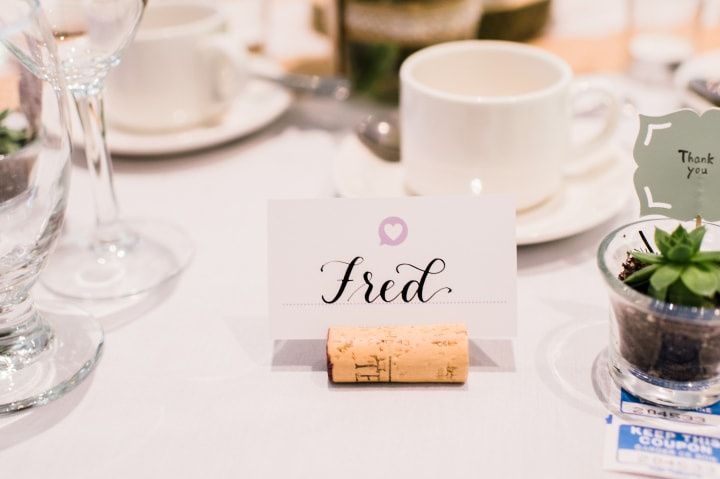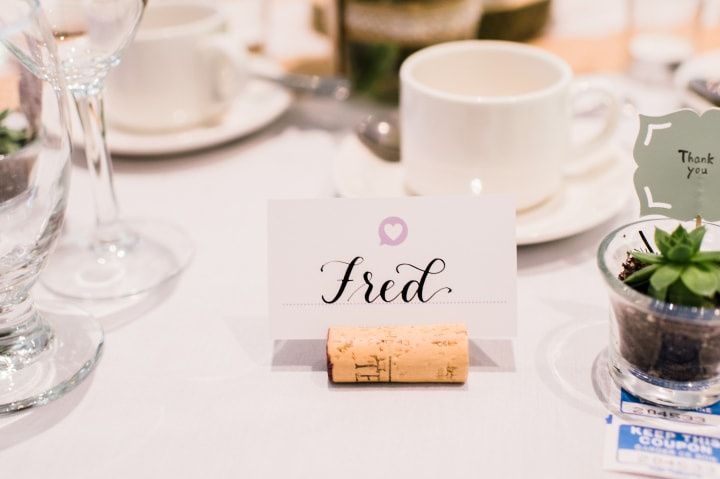 Wedding stationery can get a bit overwhelming. With save the dates, invitations, menus and more to figure out, it's easy to get confused - especially when two of the essential items seem almost identical. Well, that's the case with escort cards and place cards - they're sisters, but definitely not twins. They both help guests to navigate their seats at the reception, but do so in different ways. If you need help hashing out their differences, keep on reading.
Here's how to tell an escort cards from a place card.
Escort Cards
These pint-sized pieces of stationery are typically laid out on a table at the entrance of your reception venue - possibly near or on your welcome table. Their purpose is simple: they tell guests which table they're seated at (example: John Doe - Table 3). While they may seem like an unnecessary addition, they'll save you from a lot of unwanted chaos. Who wants their grand entrance to be stifled by your guests frantically trying to locate their seats? Tip: if there is a couple who are sitting at the same table they can share a single escort card - no need to waste paper! Alternatively, you can create a seating chart - an organized board that lists your table numbers with the assigned guest names underneath. This can be designed on a windowpane, chalkboard or displayed on an easel.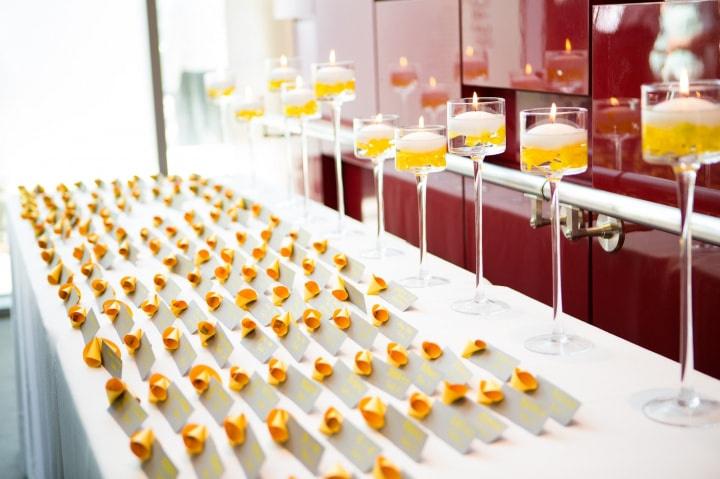 Once they find their table, place cards come into play.
Place Cards
So, your guest has used their escort card or a seating chart to find their way to their table. Great! Half the battle is over. Now comes the role of the place card. Place cards are positioned at each guest's spot at the table and lists their name. If you've tried to plot any matchmaking with your seating plan or want to ensure that couples get seats beside each other, these are a total must.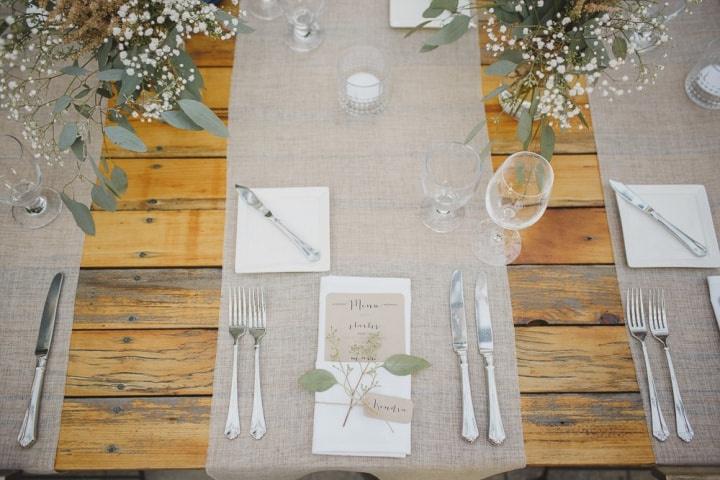 Escort Card and Place Card FAQs
Do I need them both?
Unless you're prepared to usher each guest to their intended spot or opted for a seating chart, you'll want to have both escort cards and place cards ready to go. The only time escort cards may not be necessary is if you are having an extremely intimate wedding with one or two tables. Even in this case, you'll want to have those place cards on display.
How can I cut costs?
If you can't get a good deal ordering in bulk with the rest of your stationery, crafting them yourself is pretty simple. Do you or a pal have stellar handwriting? DIY them to show off your skills. Otherwise, there's no shame in printing those name tags off of MS Word.
How do I decorate them?
Like with any other piece of wedding stationery, having them match your theme and/or colour scheme is always great. You could hire a calligrapher to fancy them up, choose a nice font and go the minimalist route or hand write them with a coloured pen.