5 Things to Consider When Making Your Wedding Place Cards (Or Escort Cards)
Working on crafting your wedding place cards or escort cards? Here's everything you need to consider.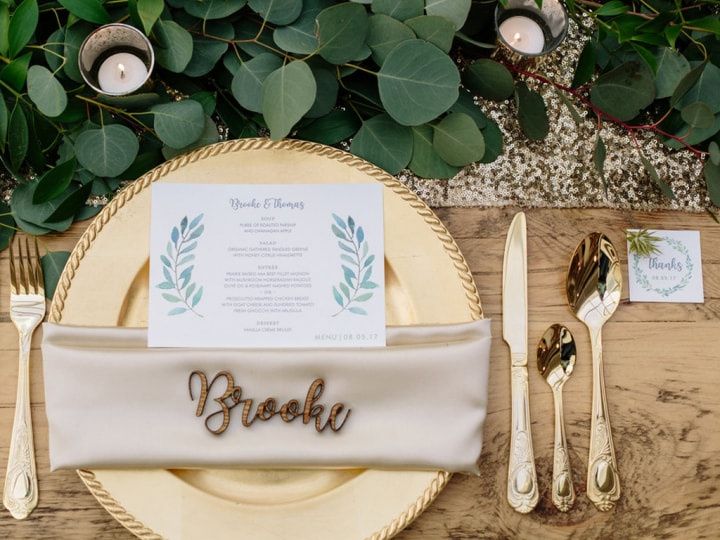 Your wedding place cards (or escort cards) may be the smallest pieces of stationery you work on for your big day, but despite their size, they're still super important. We've hashed out all the details you need to think about when creating yours so that your tablescapes look absolutely perfect.
Here are a few things to consider when making your wedding place cards (or escort cards).
Format
First thing's first: choosing the format of your wedding place cards. Of course, the tradition is to use paper that matches the rest of your stationery. However, if you're looking to shake things up and really help your theme hit home, you may want to go with something a little more creative. For example, if you're hosting a boho wedding, you may want to paint your guests names onto colourful gems and geodes. Or, maybe, you've gone for an autumnal wedding with fall-themed decor? Think about writing your guests names on mini pumpkins or dried leaves.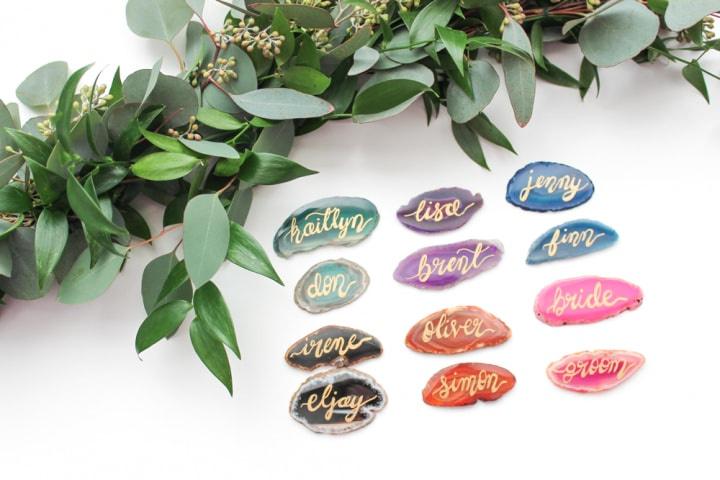 Font
When it comes to font, the world's your oyster. You can go with something that matches the style you've used on you menus and other stationery, or try something different. If you plan on doing a little DIY magic and using your own handwriting on your wedding place cards, we highly suggest drafting out all the names first on scraps of paper. You don't want to waste a bunch of expensive paper (or décor goodies) because you made an error or don't like how they turned out.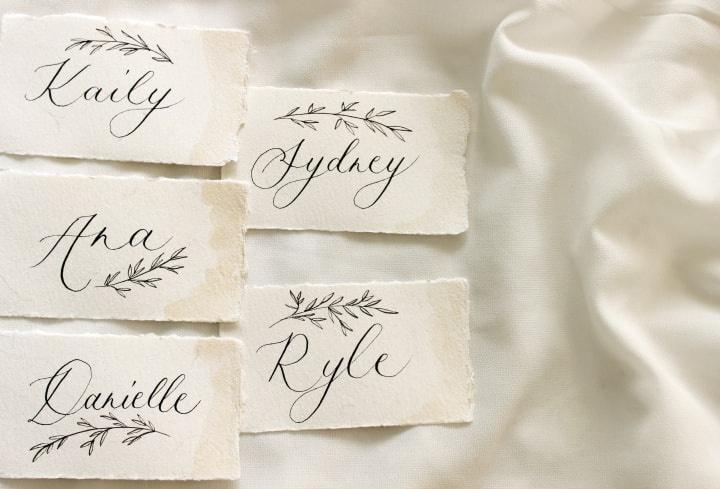 Size
You want your guests to be able to spot their names easily, but you don't want them to be the focal point of your tablescapes. Follow the Goldilocks rule and make sure they aren't too big or too small. If you're not sure, make a mock-up version of your desired reception table set-up and see how it all works before ordering hundreds of cards.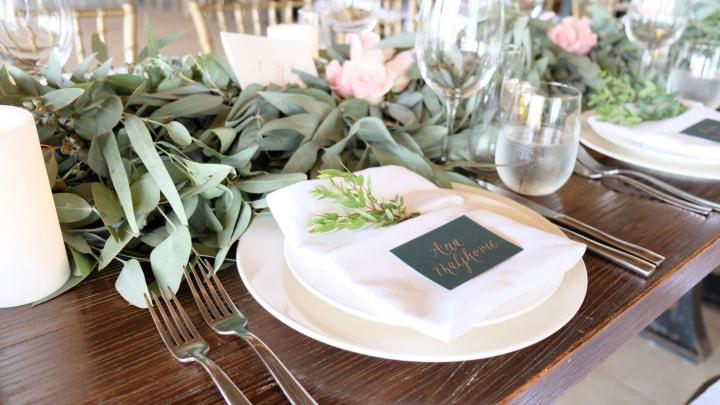 Decorative details
If your wedding place cards are still looking a little plain, consider adding some graphics or an elaborate border around your guests' names. Make sure they match or complement what you've used on your menus and other stationery around your venue to keep everything consistent.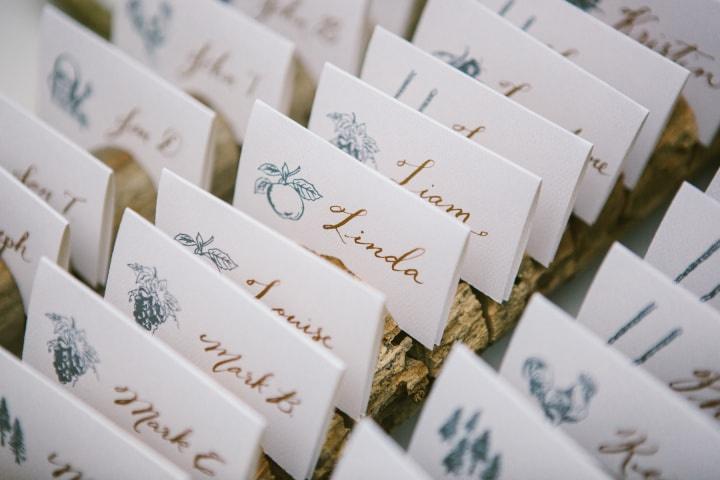 Holders
Now, if you've opted for fun, alternative wedding place cards, like lemons or palm leaves, you may be able to skip the holders altogether and simply lay each them flat on your guests' plates. However, if you've gone the traditional route and purchased paper place cards, you may need to invest in some holders. You can order plain old metal or plastic holders or get creative and prop them up with on-theme goodies, like corks, painted stones or crystals.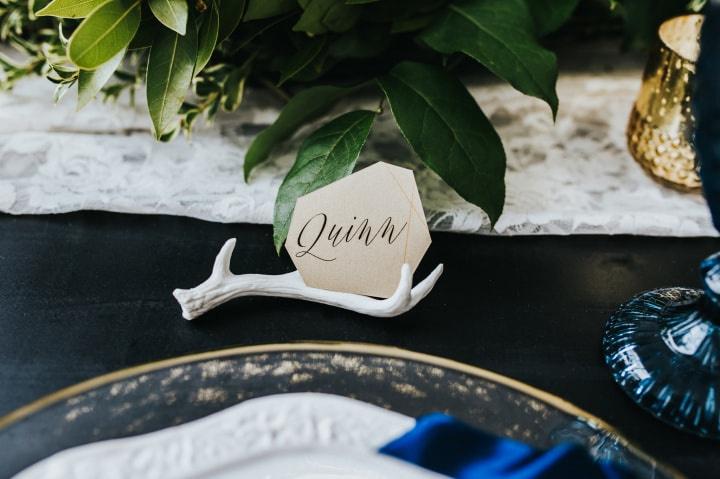 Find more wedding place card ideas and stationers on WeddingWire »