33 Awesome Boho Wedding Ideas
Want to give your wedding day a bit of boho flavour? Here are a few of our favourite design and decor ideas.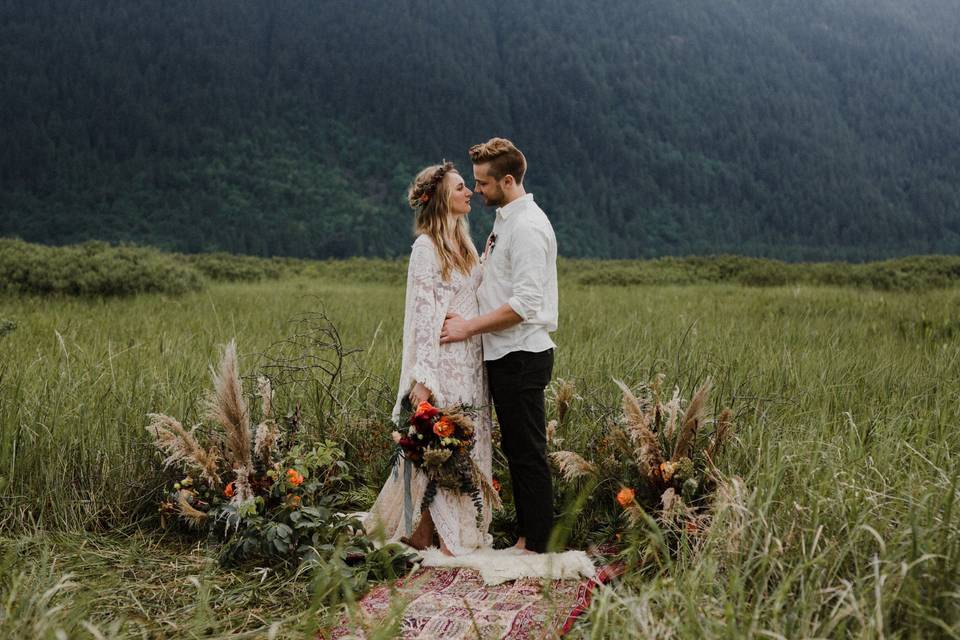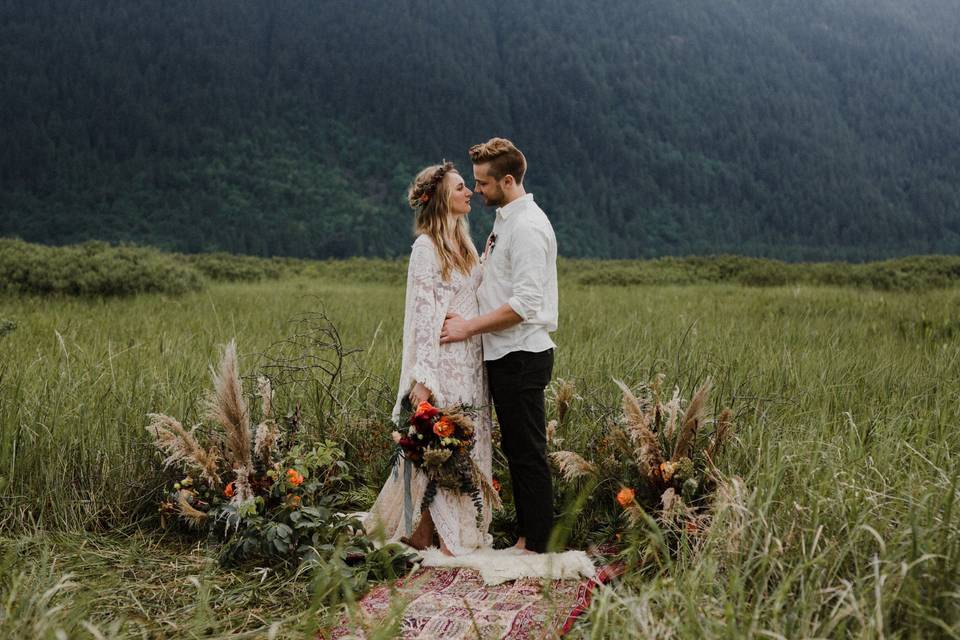 We've all scrolled through Instagram and seen those stunning open-air boho weddings with macrame altar decorations, outdoor lounges and terrarium-filled tablescapes. Well, good news, my friend - your wedding can be just as gorgeous. We've got a few bohemian wedding ideas that'll take your hippie chic event to the next level, so whether you want to go all out or just add a dash of boho beauty, you can make your bohemian wedding dreams a reality.
Here are 25 of your favourite boho wedding ideas.
Boho Wedding Invitations
Want everything down to your invites to have a bit of hippie flavour? Go for a watercolour design that incorporates elements of nature and a loopy cursive font.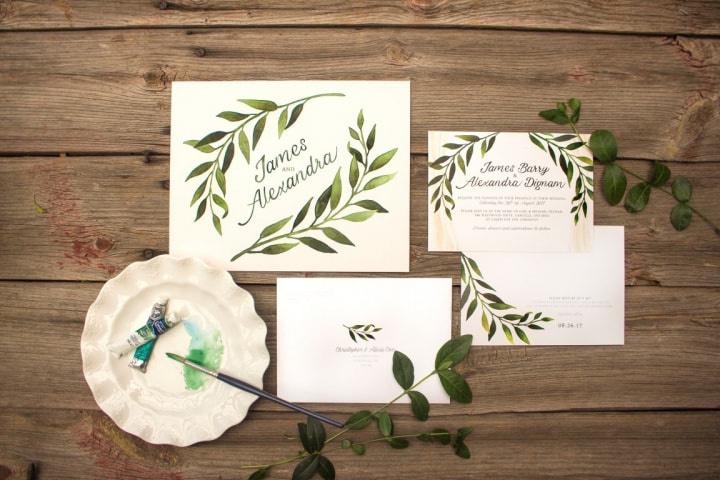 Open-air Wedding Venue
An outdoor wedding venue for your ceremony and/or reception is the perfect setting for a boho wedding theme—gardens, beaches, farms, cottages, mountains and forests are beautiful backdrops for your big day. Bonus: for more inspiration, check out these amazing outdoor wedding ideas.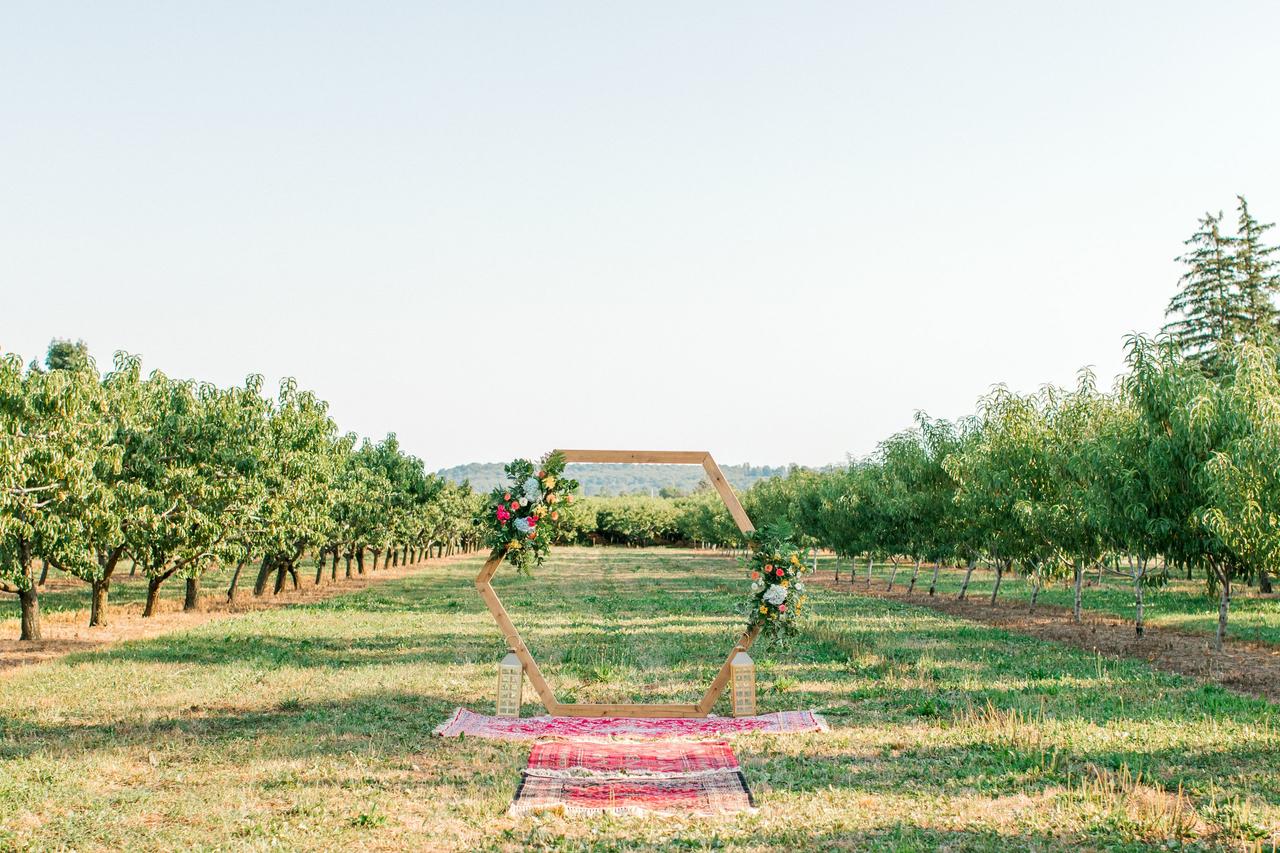 Dreamy Boho Wedding Dress
Every bride requires a dreamy wedding dress that makes her feel like a million bucks. We suggest embracing the hippie vibes and going for something ethereal and flowing instead of classic and structured.

Mix & Match Bridesmaid Dresses
This is the perfect type of occasion for mix & match bridesmaid dresses. Remember, if you're letting your squad choose their own gowns, give them specific instructions (i.e. shade, length, etc.) so that nobody stands out like a sore thumb.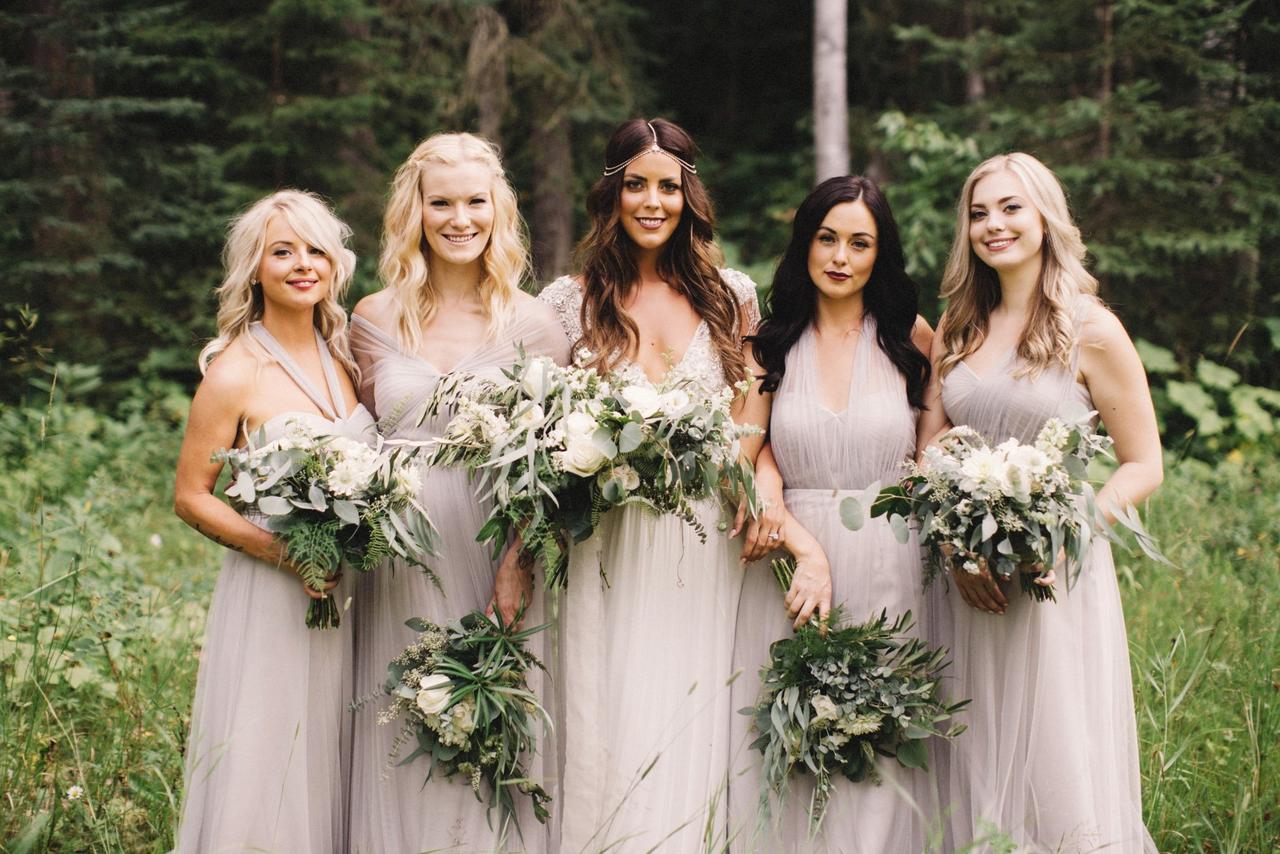 Cool and Casual Men's Attire
Keep it casual with a dress shirt, vest and converse, like this groom, or, dress things up a bit with a comfortable suit and tie.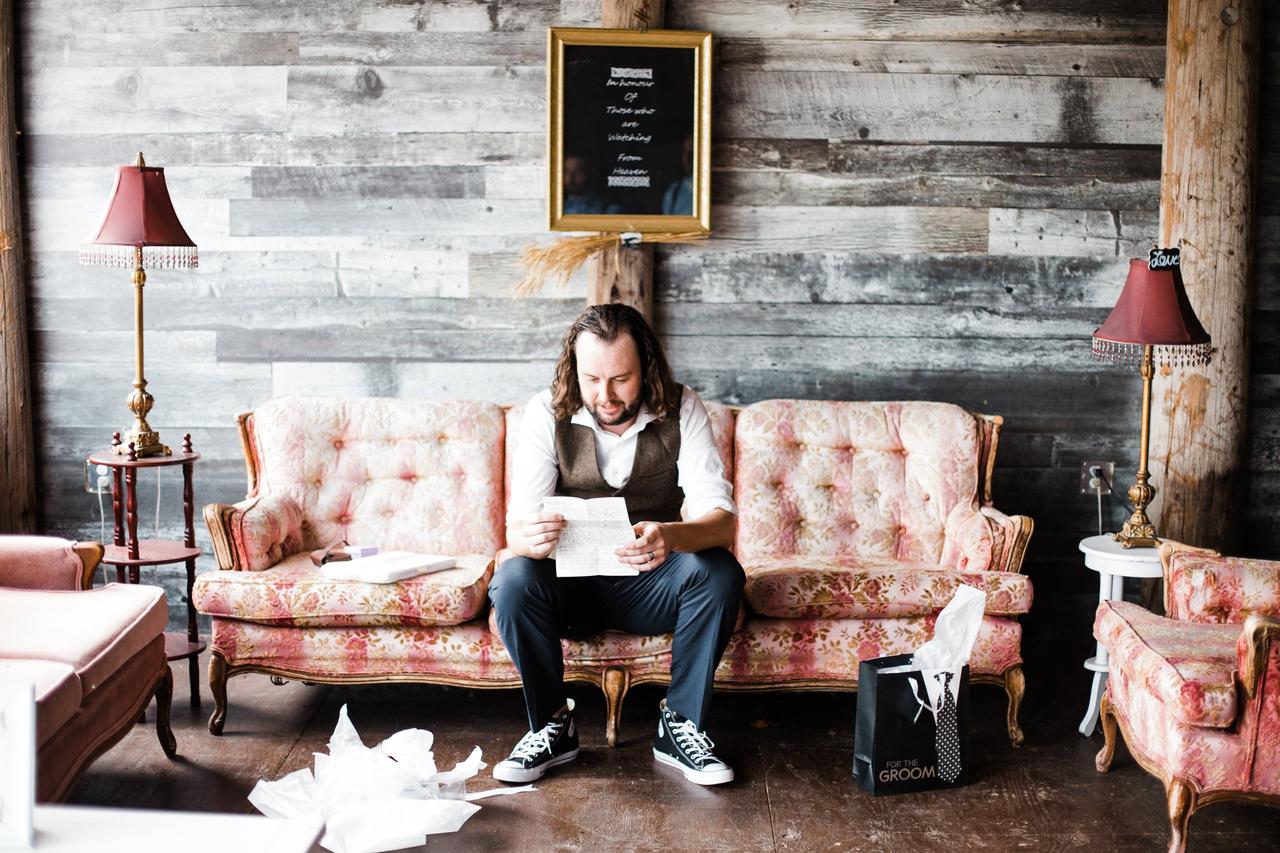 Geometric Altar
This simple A-frame wedding altar decorated in florals and pampas grass will keep the focus on you as you say your 'I dos'.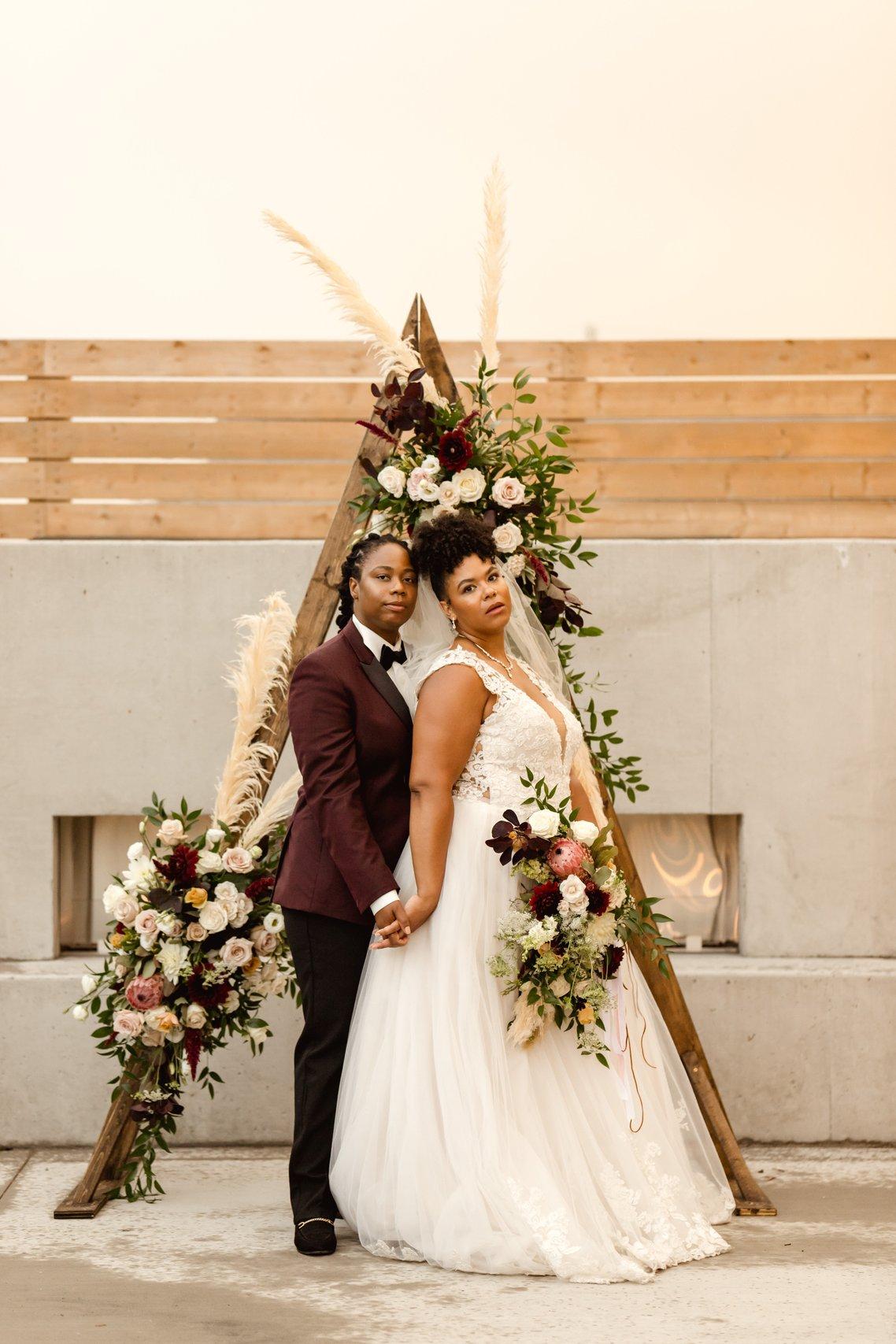 Fur Aisle
Amp up your ceremony runway with a few stylish faux fur rugs. Basic white looks ultra chic, but if you want a more eclectic look, try layering different textures and colours.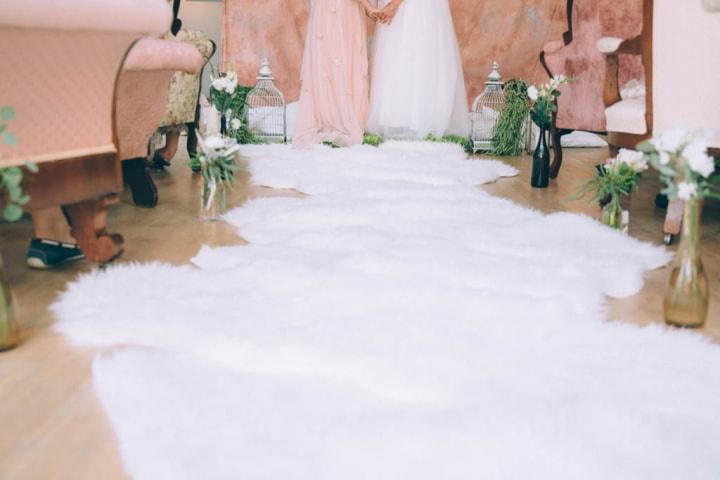 Herb Confetti
Forget about basic paper confetti. Make your send-off one for the books by asking your guests to shower you with fresh or dried herbs.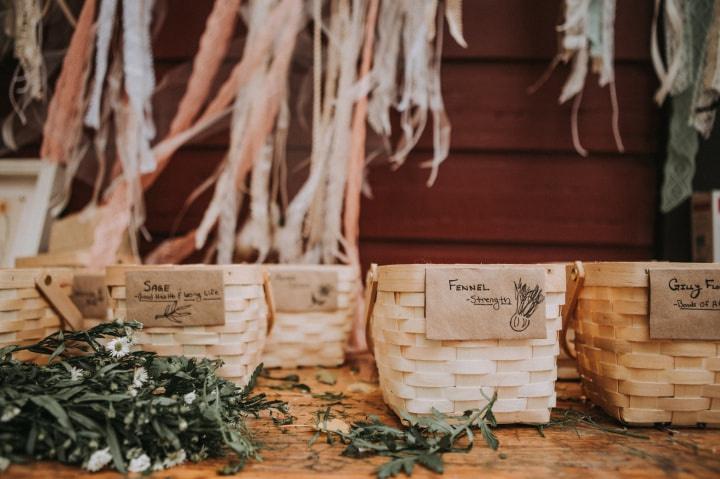 Mobile Bar
How adorable is this vintage trailer converted into a mobile bar—perfect for an outdoor cocktail hour and reception.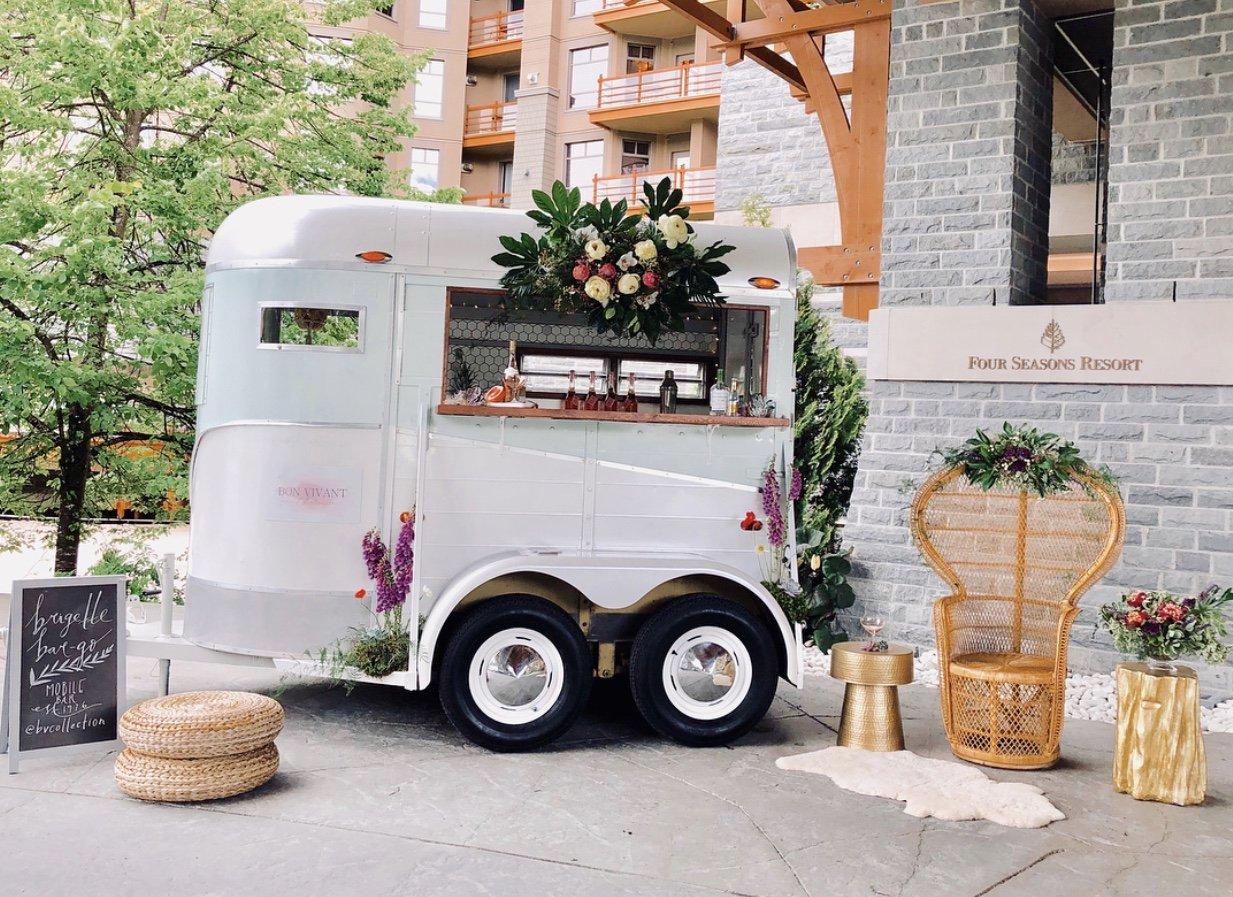 Clothespin Seating Chart
Make your seating chart a DIY project! Hang lines of thread or ribbon and clip your table info up with clothespins. Not only does this look amazing, but it's budget-friendly, too.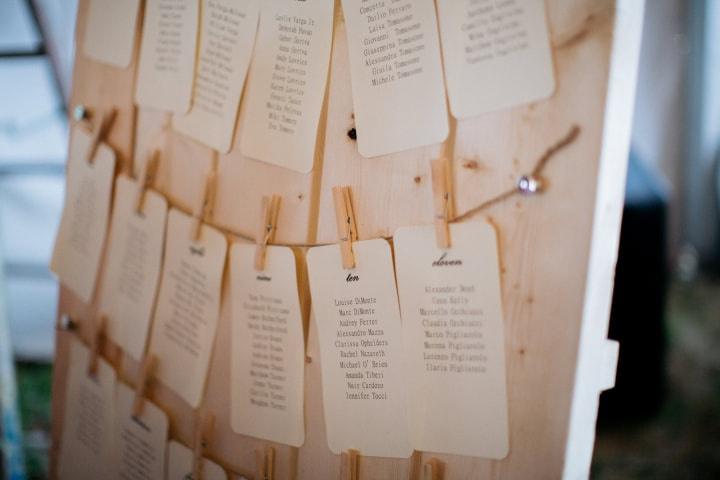 Laid-Back Lounge
Instead of outfitting your lounge with velvet sofas and marble coffee tables, go for a hippie chic vibe with Persian rugs, textured pillows and thrifted furniture.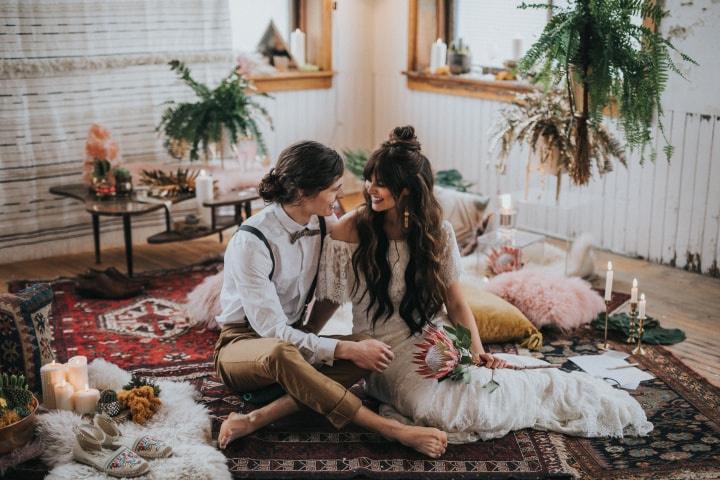 Gladiator Sandals
Don't want to spend hours in sky-high heels? Swap 'em out for some gladiator sandals. You'll be much more comfortable and the look will pair perfectly with your wedding theme.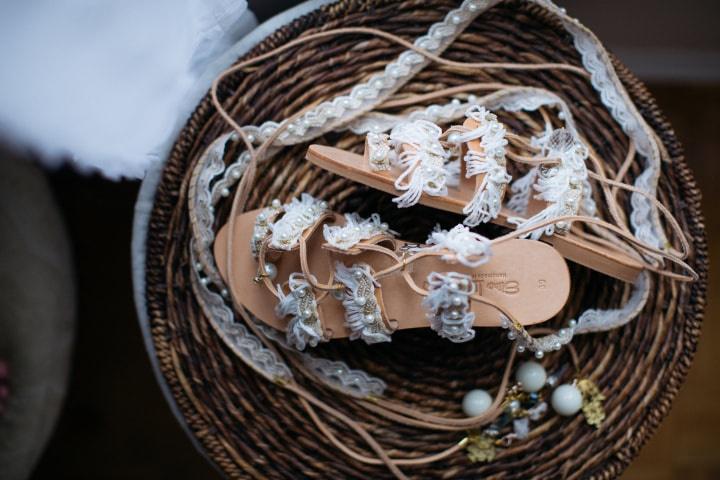 Feathery Bouquet
Kick your wedding bouquet up a notch by adding in a few feathers with your blooms. If you don't like the combo, you can always ditch the florals and go for a 100% feather arrangement.
Terrarium Centrepieces
Take your tablescapes to the next level by using terrariums as centrepieces. You can decorate your home with them after your wedding has wrapped, so they're totally worth the investment (plus, they're easy to look after).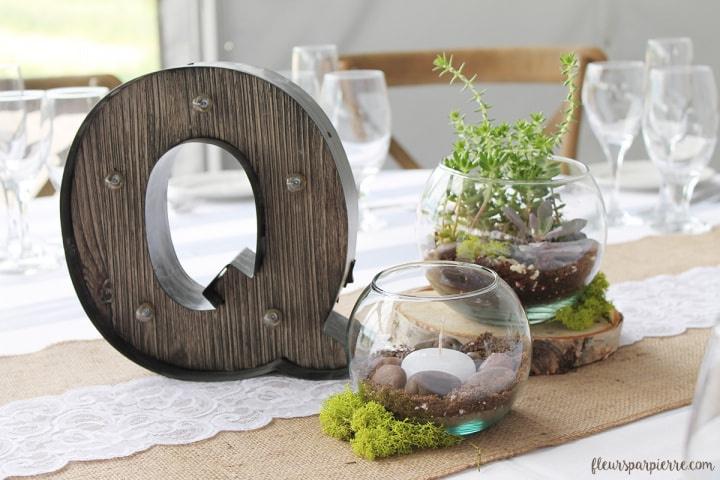 Boho Wedding Makeup
For a dreamy boho beauty look, go with a natural look with soft, neutral shades for eyes and lips. If you want to amp it up a bit, you could always add some falsies.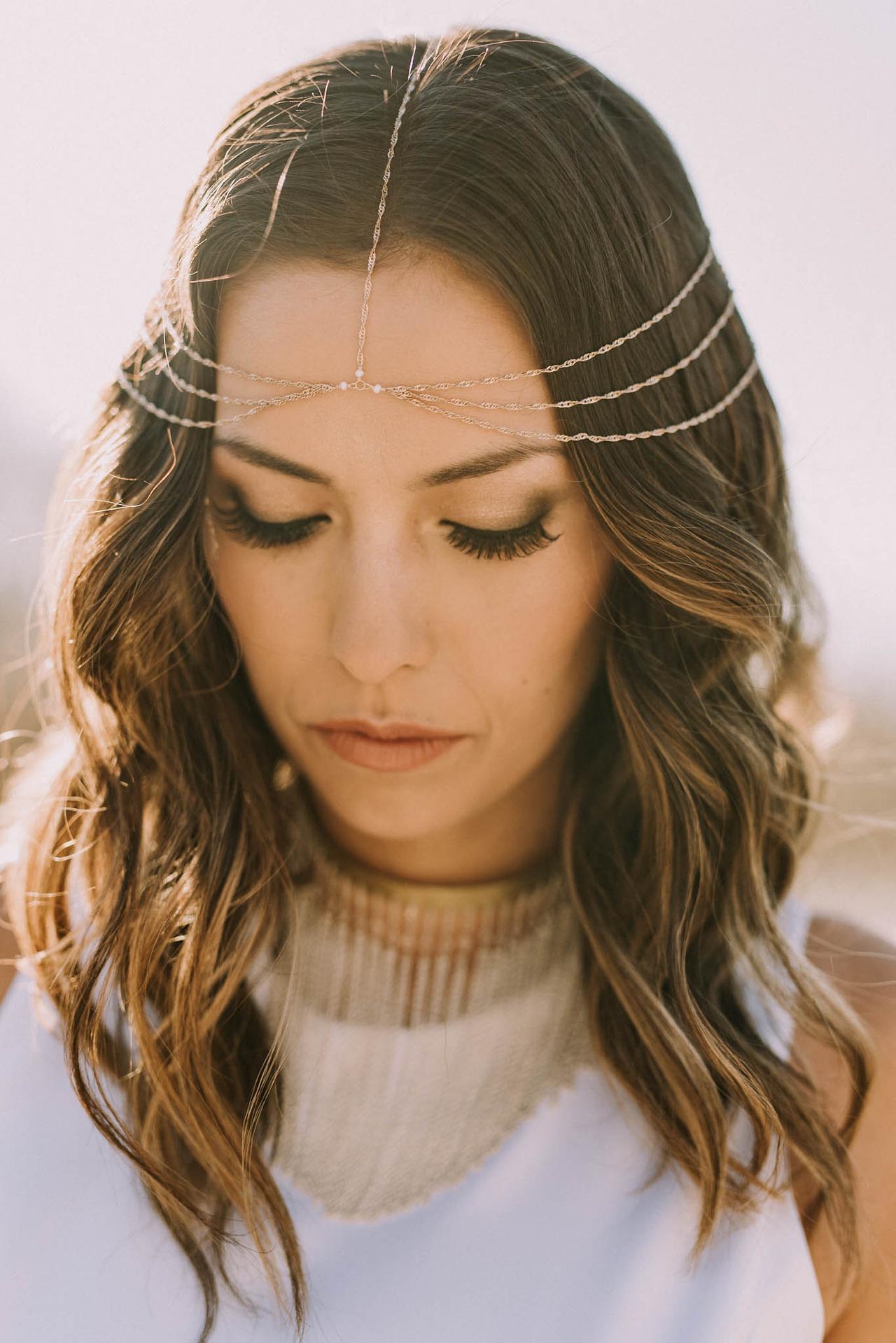 Braided Hair
If you've got long flowing locks - or are getting extensions for your big day - add a few braids to your wedding 'do. From waterfalls to fishtails, you've got options.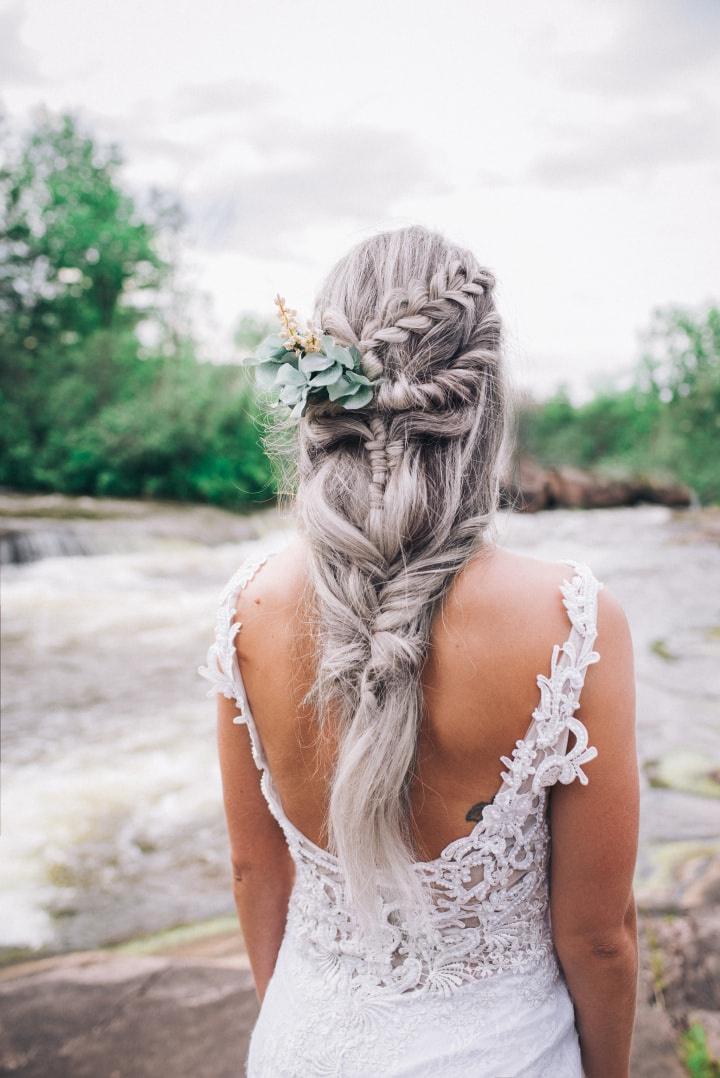 Bejewelled Crown
Speaking of your hair, if you really want to make a statement, top off your look with a bejewelled crown.

Brimmed Hat
Sparkles not your thing? Go with a wreath of flowers, instead, or make a statement with a hat for something a little different.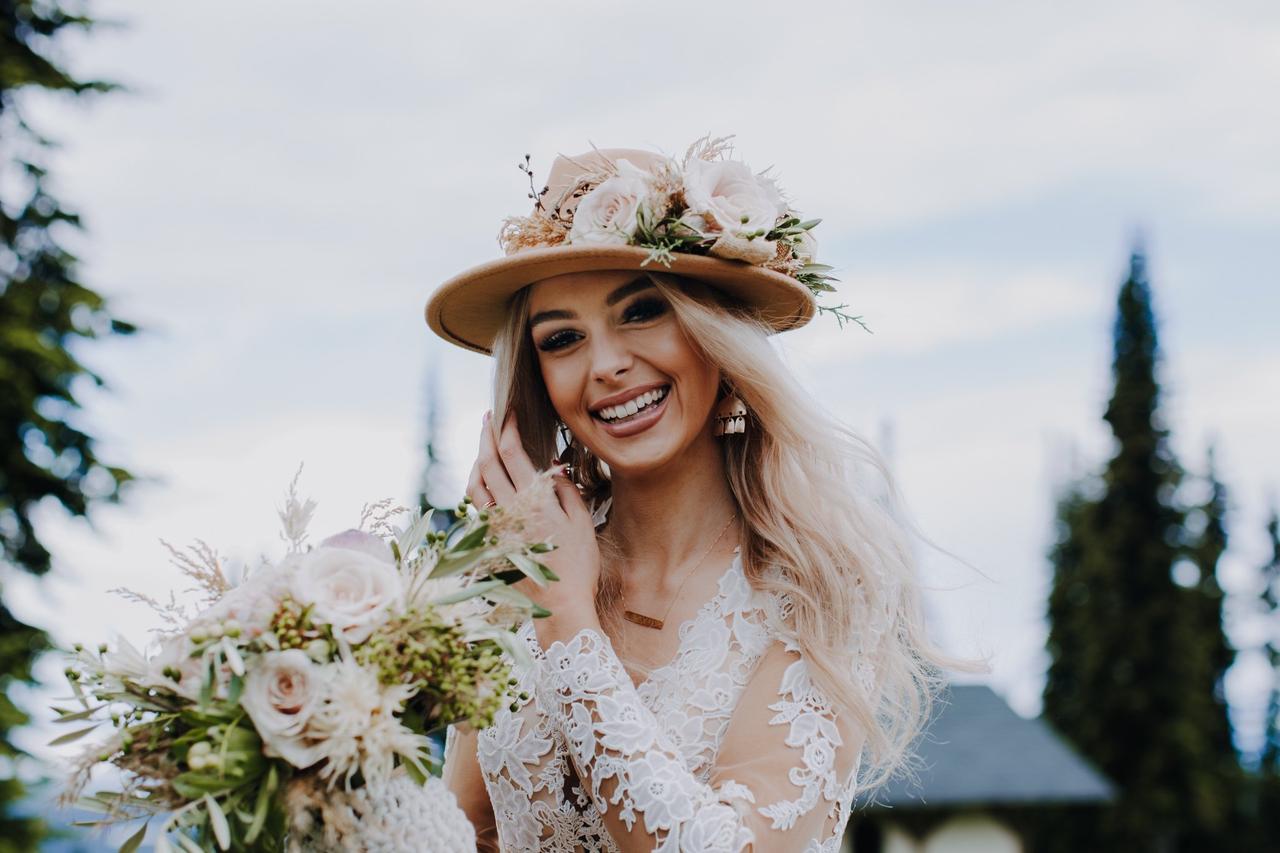 Crates
Everything old is new again! Recycle or thrift old crates and use them to decorate your dessert table, card table and/or altar.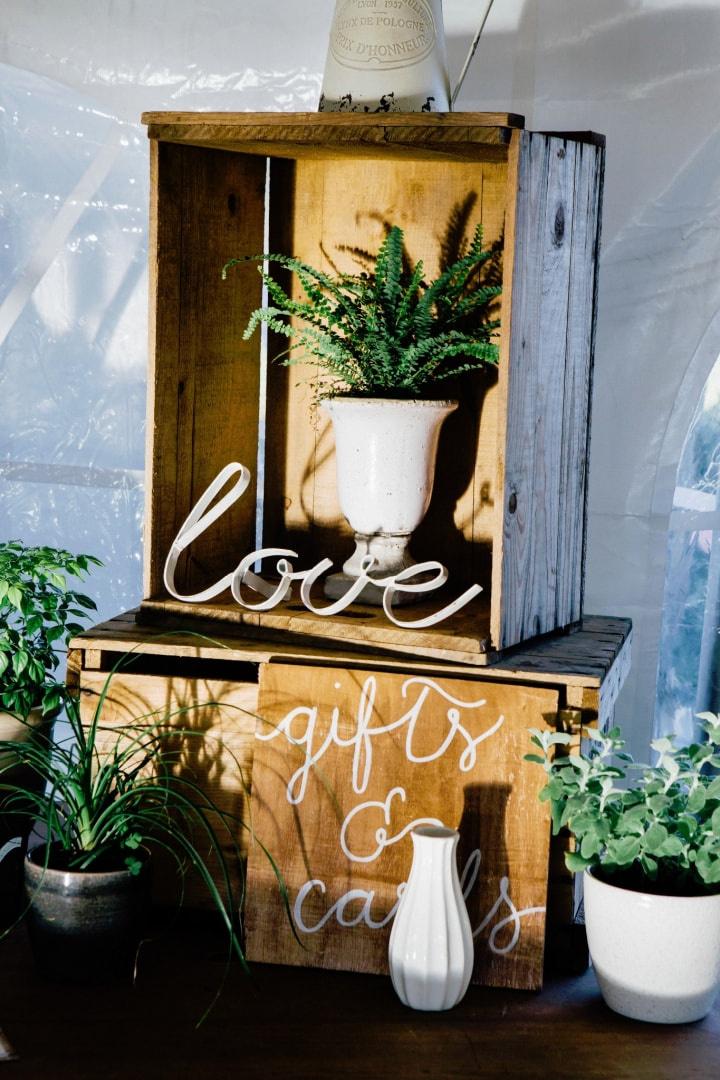 Boho Chic Displays
Looking to elevate your welcome table a little? Pull together a chic combination of eclectic items such as bar carts and bird cages decorated with greenery and florals to create an eye-catching display.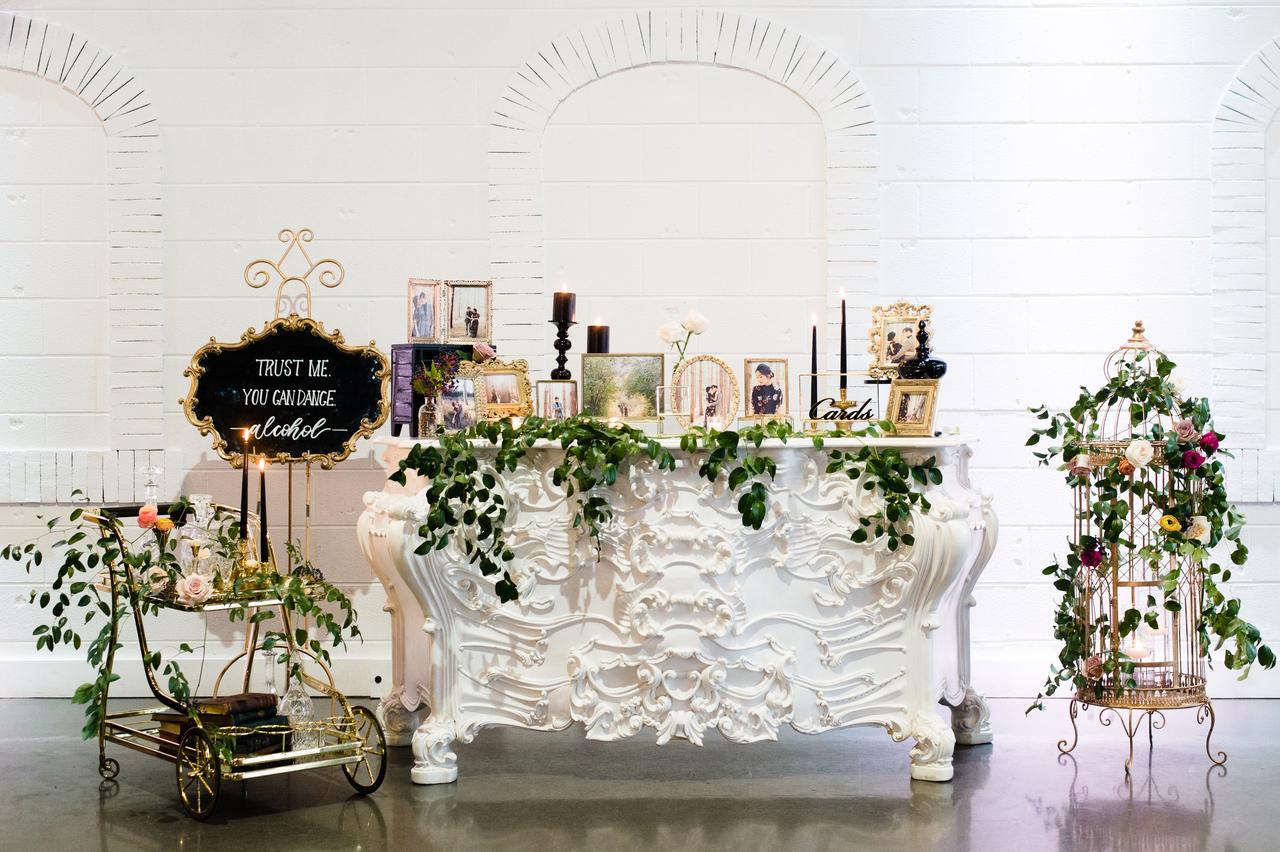 Geode Cake
Looking for a unique wedding cake design that'll get your guests 'gramming? The geode style is one worth looking into. One of these rustic wedding cake designs is also a stunning choice for a boho theme.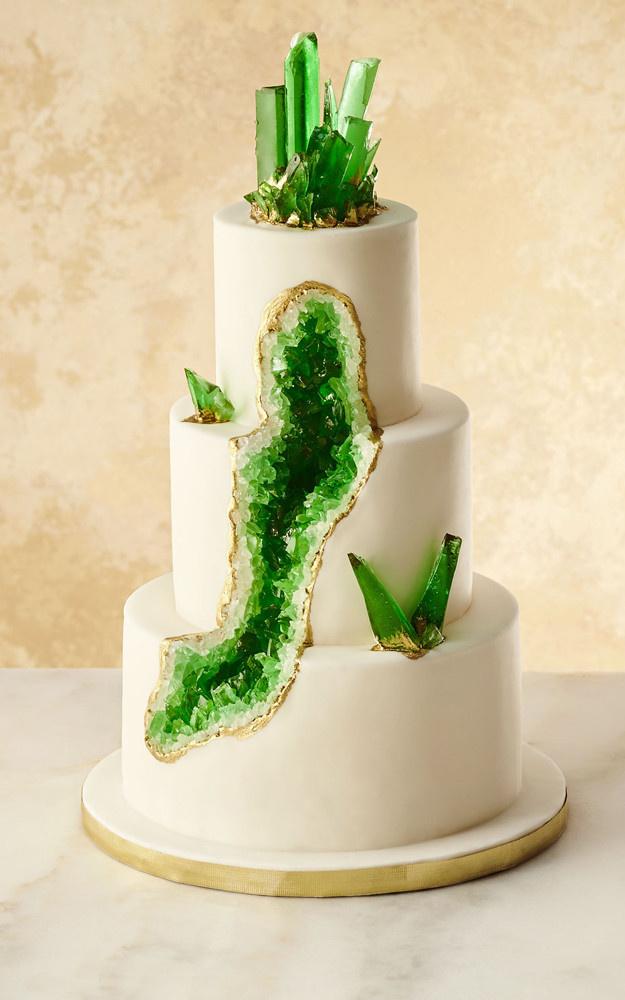 Eclectic Dessert Table
In addition to a beautiful wedding cake design, dress your sweet table with an array of desserts such as ad donut towers, cupcakes and meringues in your colour scheme.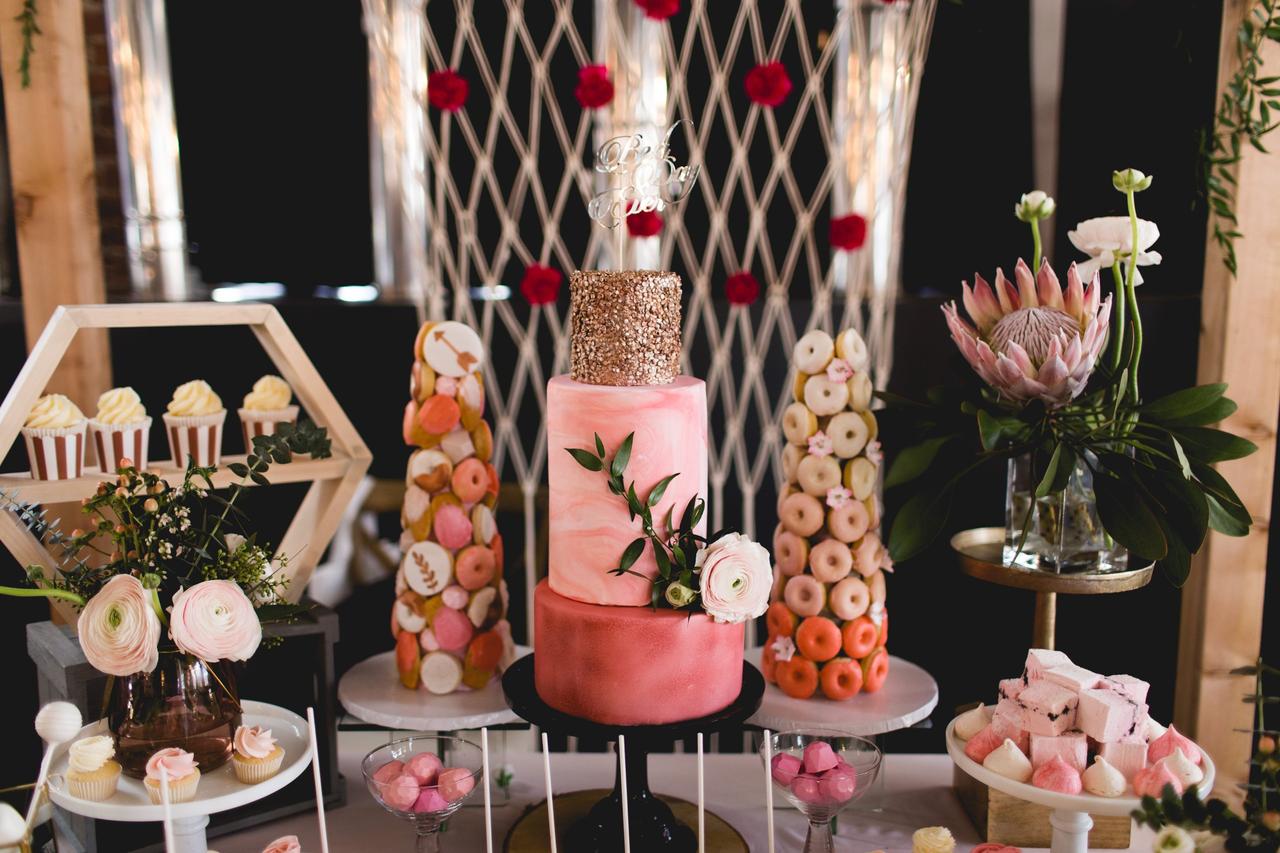 Chalkboard Signage
Every wedding needs a bit of signage. Instead of scrawling info onto mirrors or printing it off on paper, we recommend writing any instructions or messages you have for your guests on chalkboards (you may want to hire a calligrapher or enlist a friend with killer handwriting to help you out).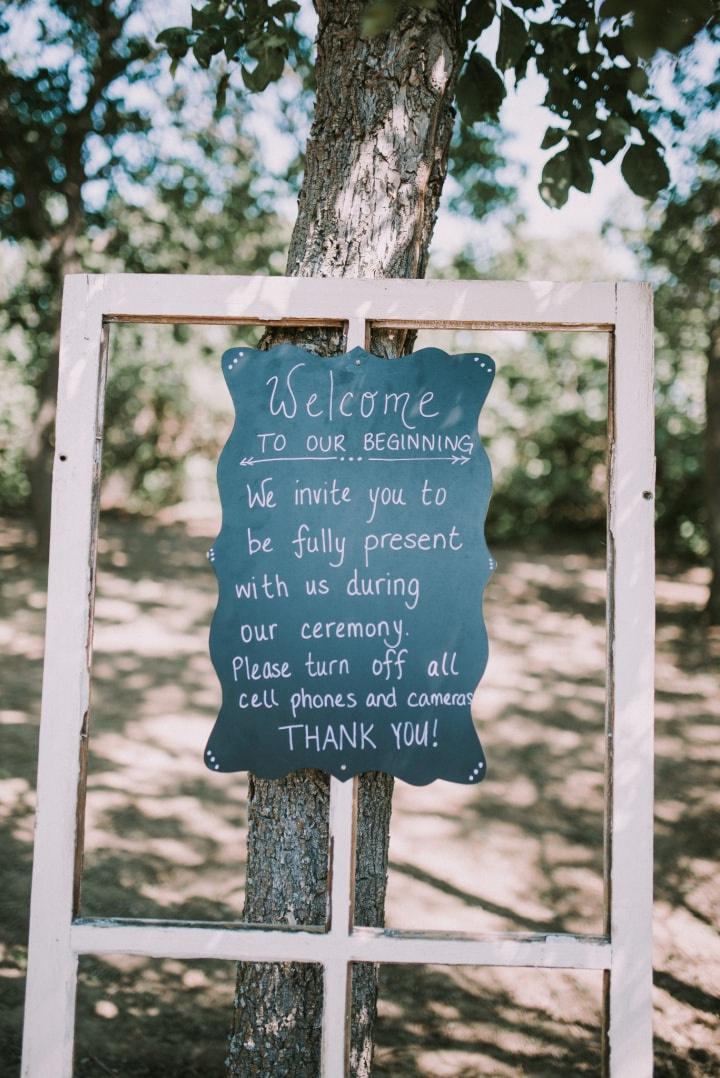 Macrame Wedding Decorations
Give your ceremony and reception a bit of boho flair by decorating it with some macrame goodies. Etsy has plenty to offer, so you should have no trouble finding pieces that suit your style. P.S. check out these 8 Dreamy Macrame Wedding Decor Ideas, too!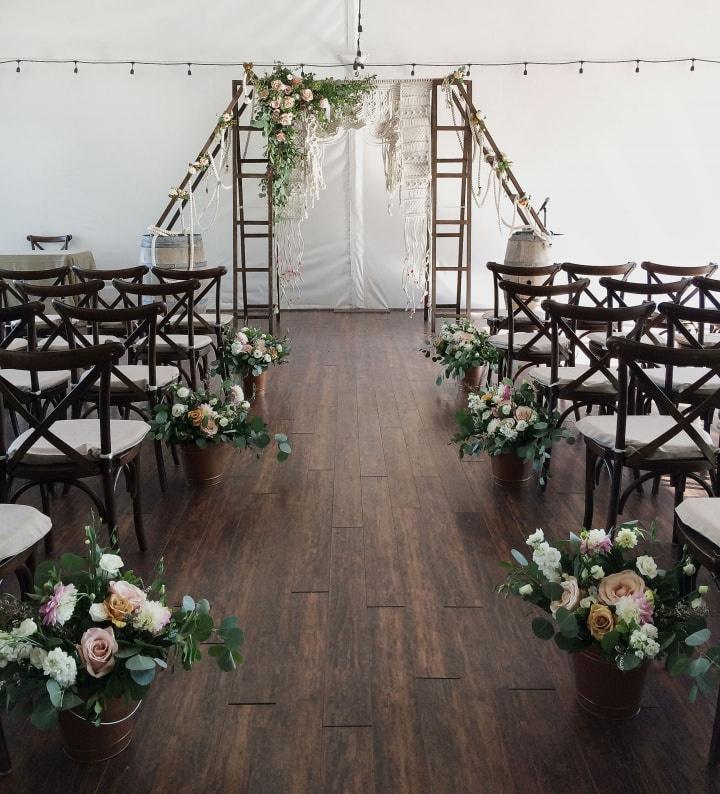 Cotton Table Runner
This simple and inexpensive addition can turn a plain 'ol tablescape into a magical boho chic spread. Add a few bottle arrangements or terrariums and your reception tables will be #goals.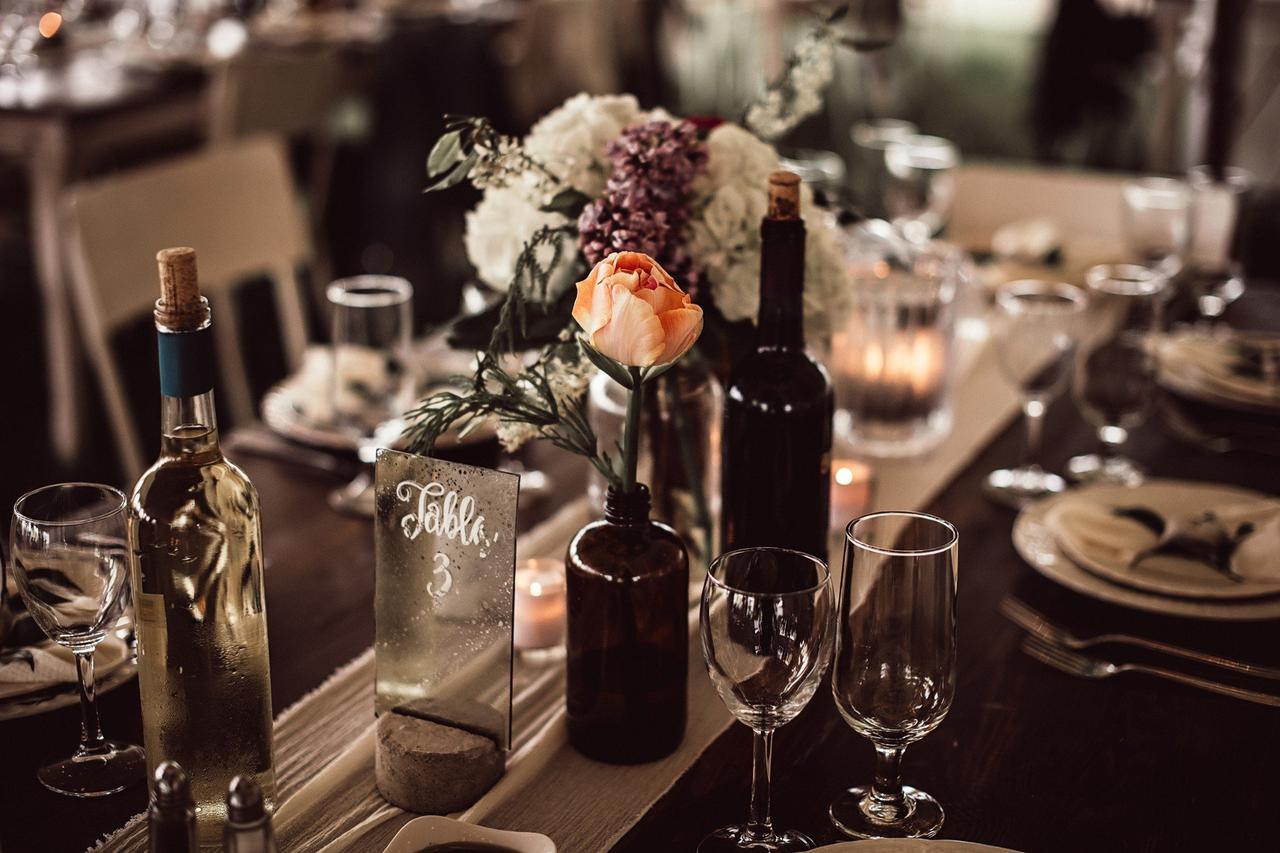 Driftwood Decor
Head to the beach and collect some driftwood to decorate your reception venue. It can be used for anything from wedding centerpieces to place card holders, the options are endless!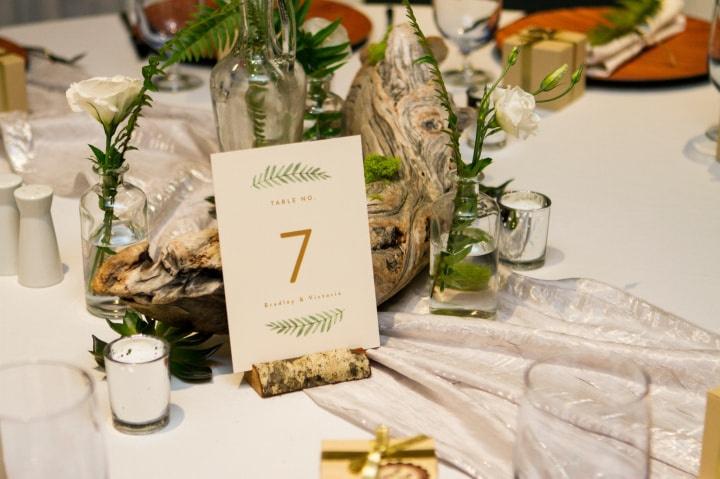 Floor Seating
Who needs chairs when you have pillows? Turn your wedding into one big picnic by asking your guests to sit on the ground. Pro tip: if you're hosting elderly guests or anyone with mobility impairments, you'll want to have a few chairs on hand (just to be safe).
Geometric Place Settings
This place setting style blends perfectly with macrame, greenery and burlap, making it an obvious choice for bohemian weddings.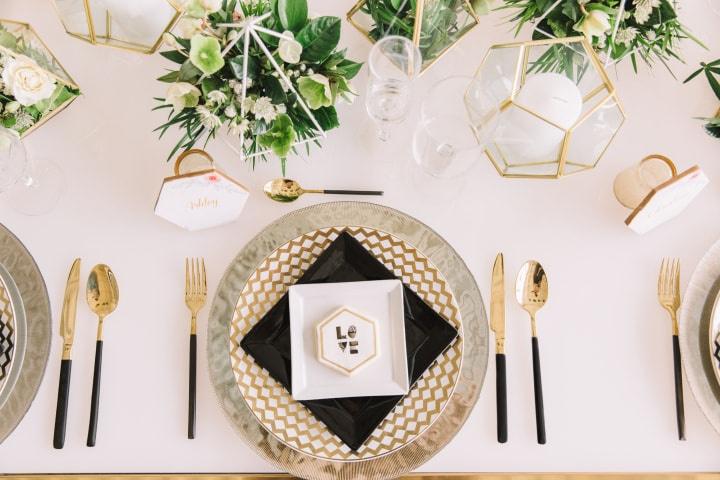 Greenery Aisle Markers
Spruce up your aisle by adding some eco-friendly markers to your pews, chairs or benches. Greenery looks stunning with any and every colour scheme, so you don't have to worry about it clashing with the rest of your decor.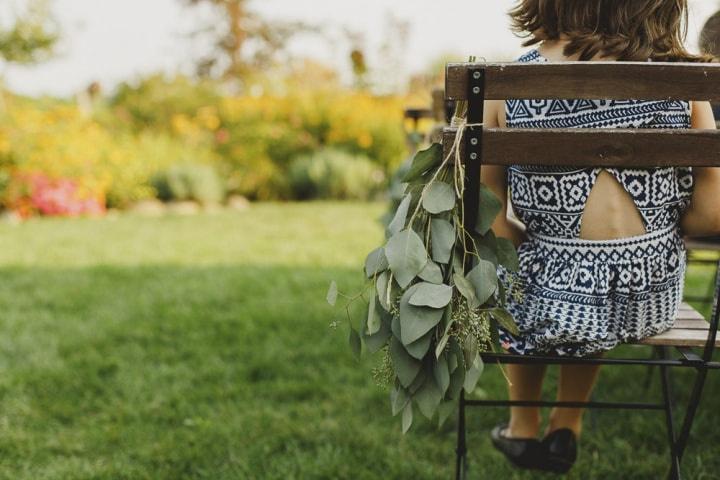 Tent Accommodations
If you're escaping the city for your big day, put your guests up in luxurious tents instead of asking them to book rooms in the local hotel, motel or Holiday Inn.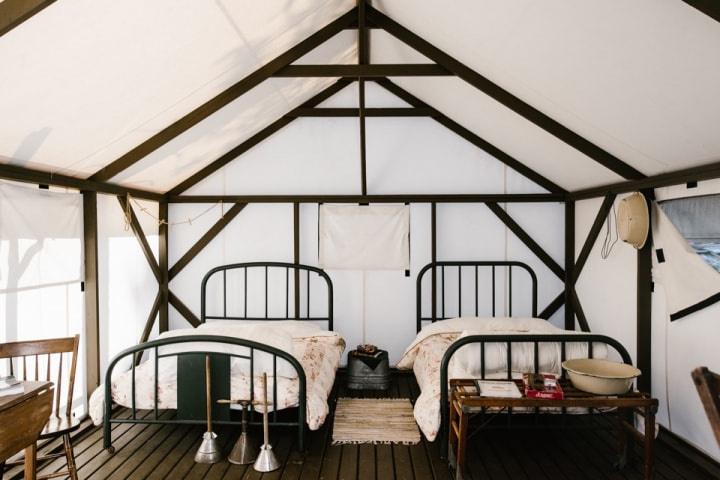 Mix & Match Card Table
Use this table as the inspo for your wedding's card table. What will you need? A box for advice, some blank paper, plenty of pens, a place to put cards, some plants and as many decorative knickknacks as you see fit.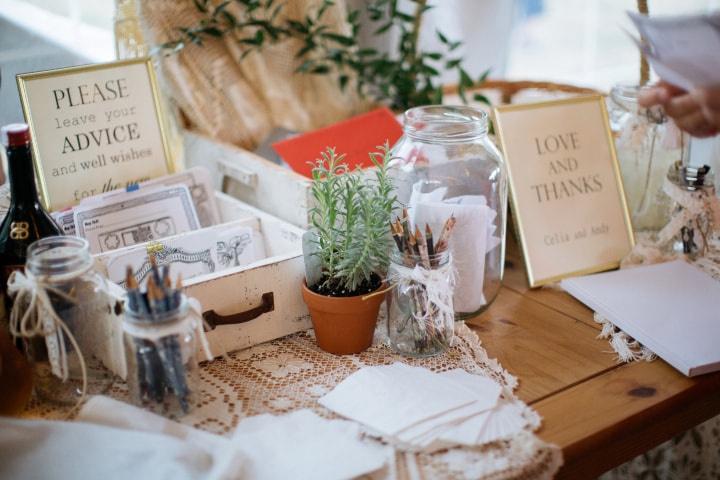 Cacti & Succulent Favours
Gift your guests with some adorable potted plants before they leave your wedding. Bonus: they double as decor, so you'll really be getting some bang for your buck.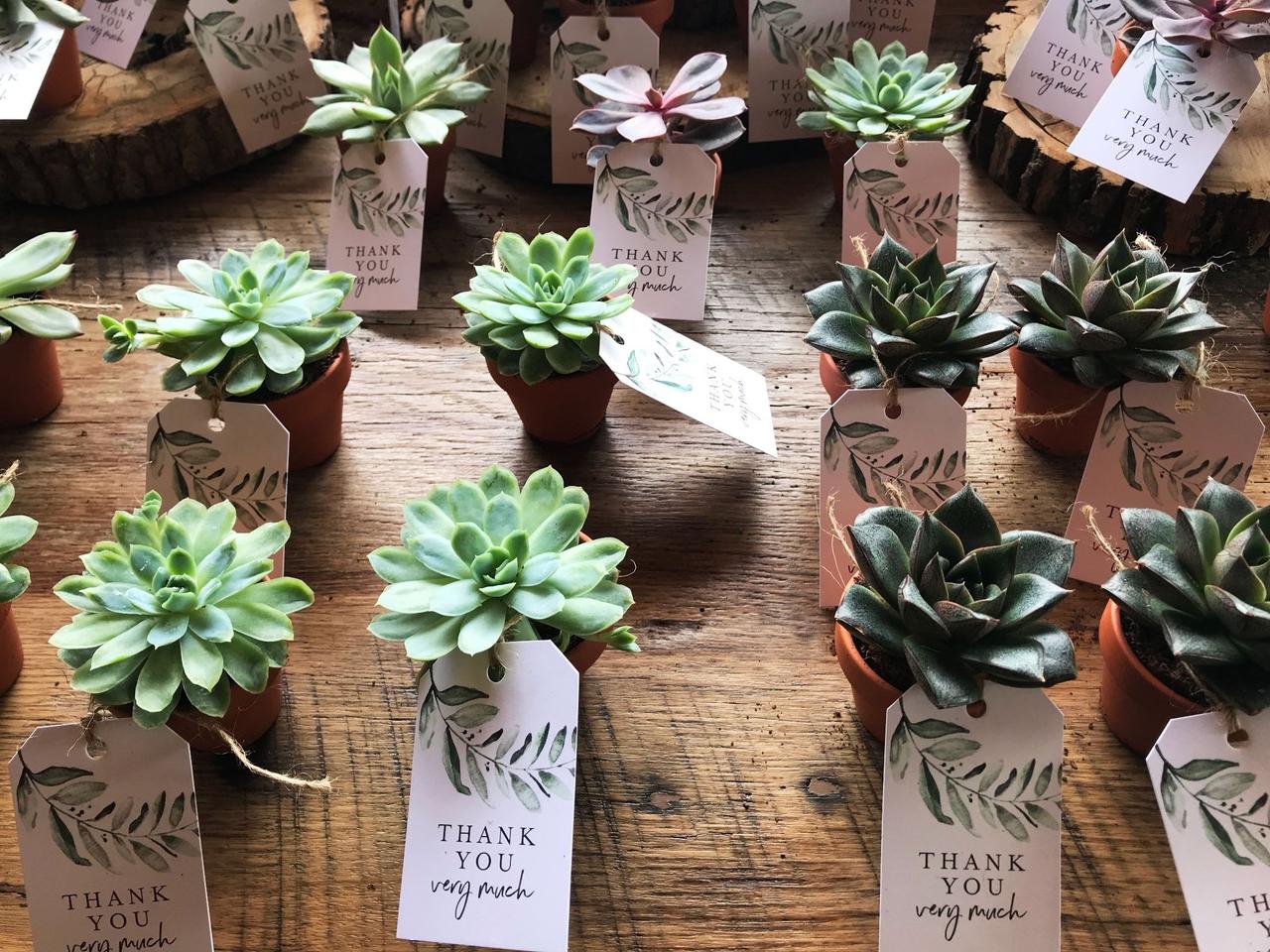 Vintage Bus Getaway
While you could make your grand exit in a town car or limo, why not opt for something with a bit more boho flavour? We love the idea of renting a vintage bus for your getaway.