8 Dreamy Macrame Wedding Decor Ideas for Your Boho Big Day
If you're totally obsessed with that boho look, think about incorporating a few of these macrame wedding decor ideas into your big day.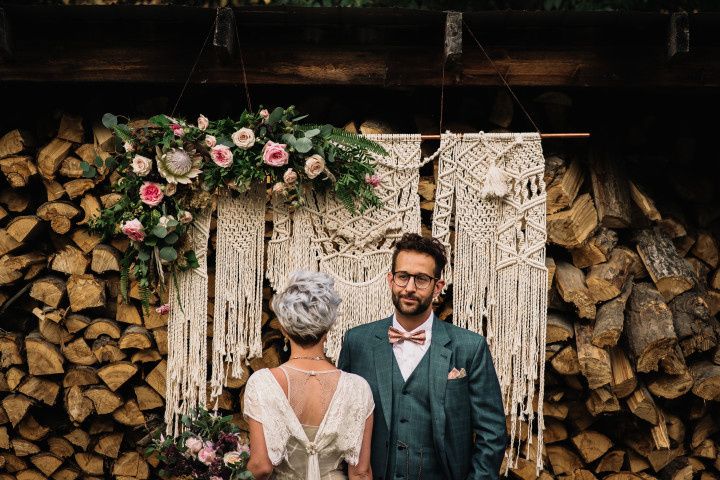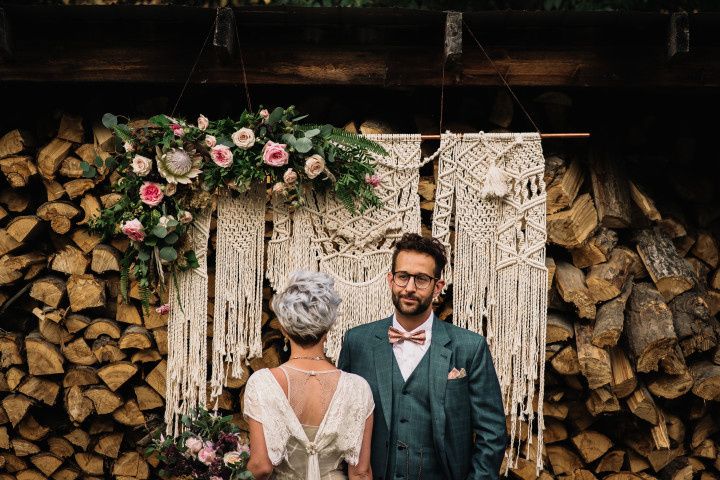 Macramake your boho wedding dreams come true with knotted textiles here, there and everywhere. OK, OK, that was cheesy - but, seriously, if you love that new age, hippy style, macrame wedding decor is a must. We've rounded up our favourite ways to incorporate the trend into your reception and ceremony decor to make it even more Insta-worthy.
Here are a few dreamy macrame wedding decor ideas for your boho big day.
Invitations and signage
Invitations aren't exactly wedding decor, but they'll give your guests some insights into your big day's theme, so their design is important. If you want yours to give off some serious boho vibes, opt for a macrame graphic or add some real knotted tassels to their edges for something totally unique. We suggest following suit and using similar designs for your ceremony and reception signage when your big day rolls around.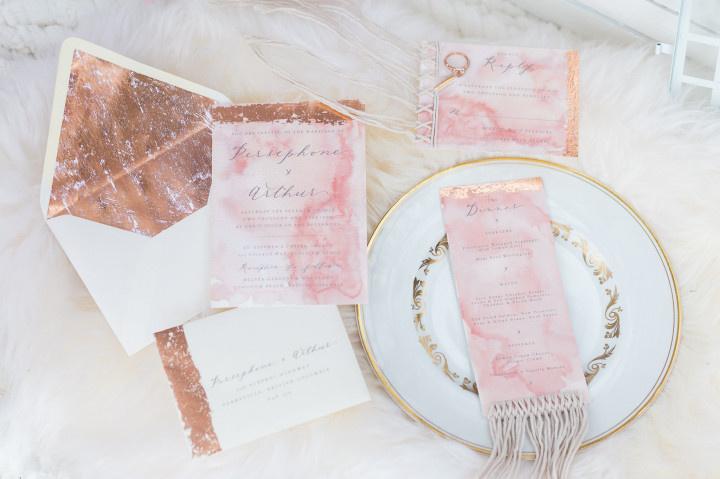 Altar
Looking for a way to boho-ify your wedding altar? Instead of going with an ornate arch or candle covered mantle, let a massive macrame tapestry be your backdrop. These look awesome on their own, but can really be taken to the next level with crawling vines and over-the-top floral arrangements.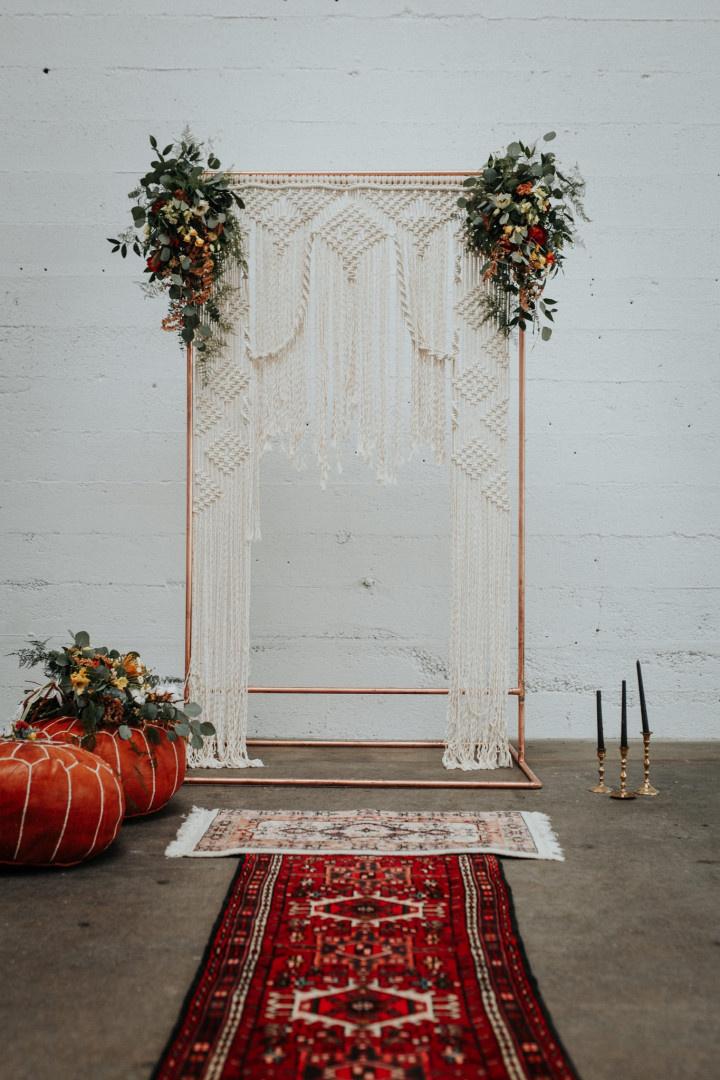 Chairs
Highlight the chairs at your head or sweetheart table with some macrame wedding decor. If you've got some extra room in your budget, you can add them to everyone's chairs (or every other chair as shown here) or stick to just the VIPs in your families and wedding party.
Table decor
Don't love the look of crisp white linens? Think lace is a little overdone? Skip the classic options and use macrame runners, placemats and/or tablecloths. These may cost a little extra, but the end result will be worth it.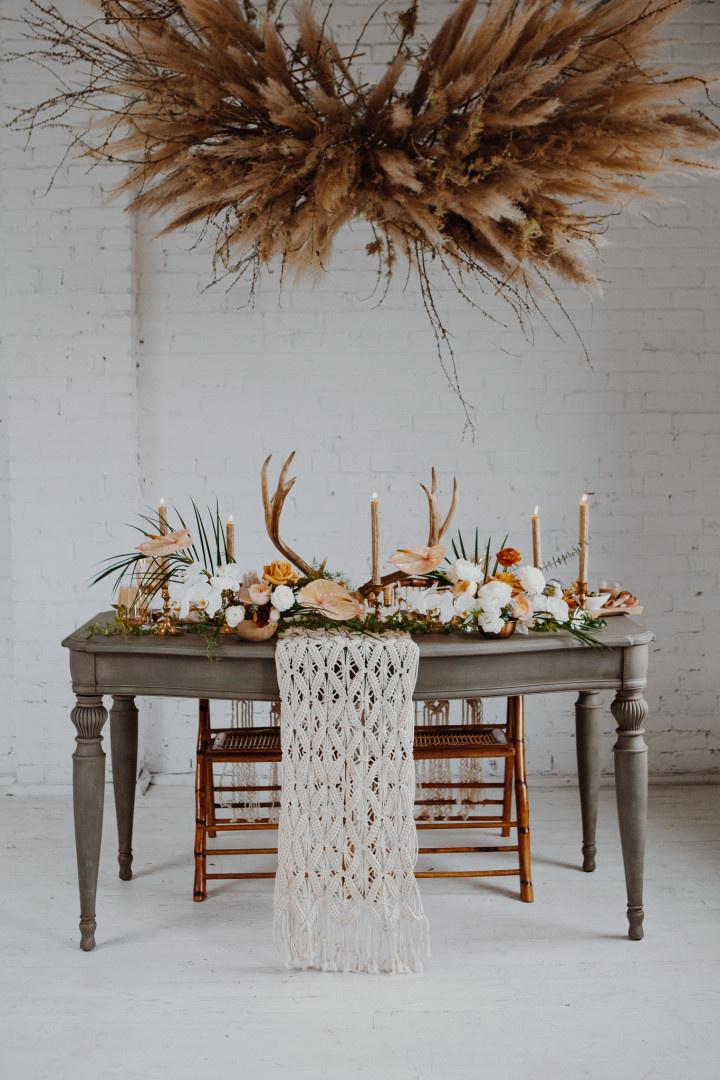 Hangers
Makeover your ceremony and reception spaces with macrame hangers. You can use them to hold potted plants, terrariums, lanterns and more. When it comes to this macrame wedding decor idea, there's no such thing as too many, so you can really go to town.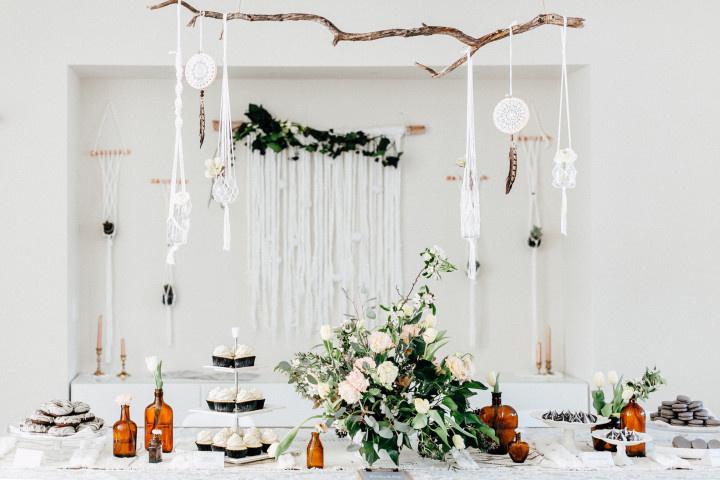 Photobooth backdrop
If your wedding photobooth is looking a little lacklustre, amp it up with a macrame backdrop and props. Not only will it look amazing, but it'll leave your guests with some awesome boho souvenirs to remember your wedding by.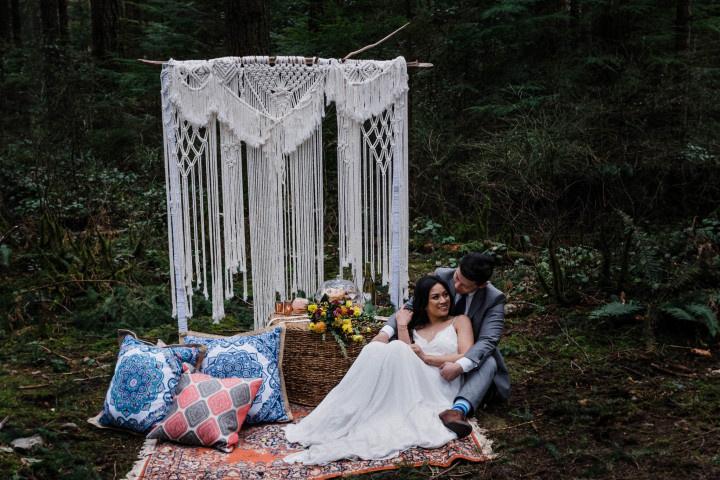 Dessert table
Want your dessert table to be the focal point of your reception space? Highlight it with a giant macrame wedding backdrop. This looks amazing when paired with geometric decor, wooden accents, florals and, of course, Instagrammable desserts.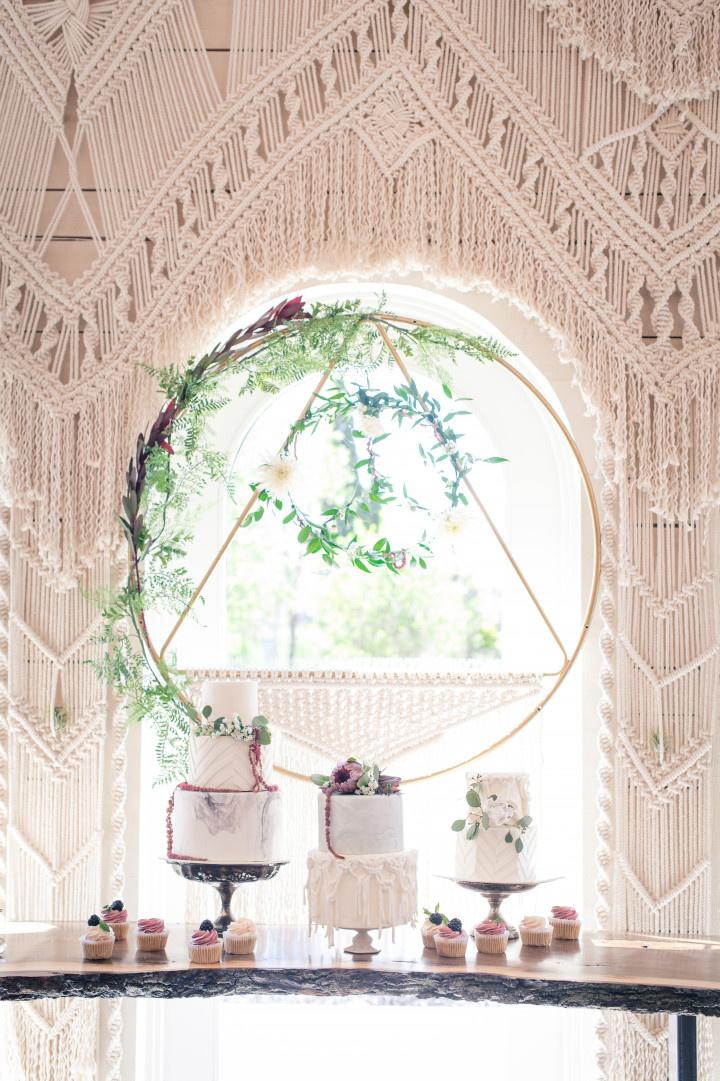 Wedding cake
Turn your wedding cake into a beautiful boho work of art by asking your baker to create a realistic three-dimensional rope design with fondant. If you prefer something a touch more subtle, you can ask them to paint it directly onto the cake and skip the fondant altogether.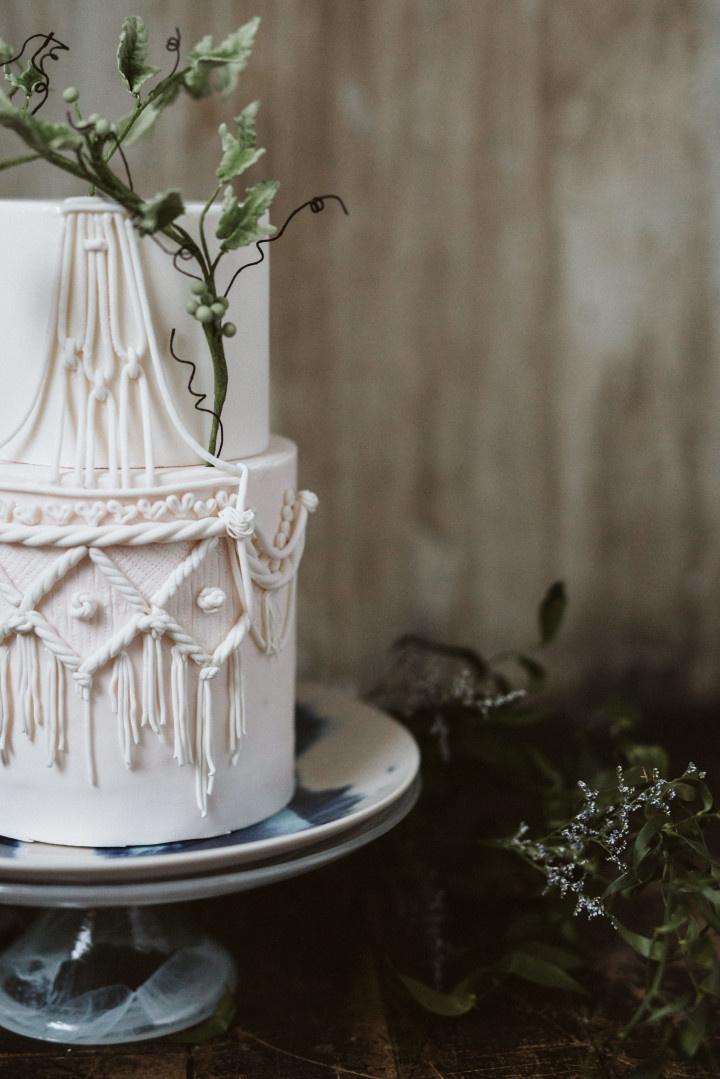 Looking for more macrame wedding decor ideas? Find wedding decorations, wedding planners and event rentals on WeddingWire »