5 Tips for Putting Together Your Wedding Dessert Display
Trying to put together a killer wedding dessert display? Here are five things you really need to know.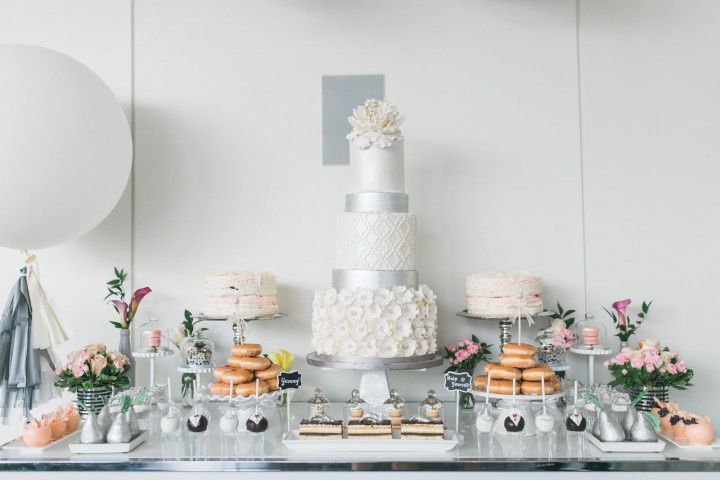 You need to end your wedding dinner with a bang, so naturally, you're going to need an awesome wedding dessert display. Your sweet table is the pièce de résistance of the meal and deserves a bit of TLC. Yes, dressing it to the nines is essential, but there are a few more things to consider when putting yours together.
Here are a few things to consider when putting together your wedding dessert display.
You don't have to serve cake
Good news, if you don't love cake, you don't have to serve it on your big day. You can fill multi-tiered towers with just about any dessert, so don't feel pressured to go with a wedding cake. And, hey, if you prefer savoury over sweet you can even use cheese wheels in place of classic cakey tiers (they're equally stunning).
Be mindful of your guest list size
You want to have enough desserts to feed your friends and relatives, so consider your guest list when shopping for treats. If you're having a fairly intimate wedding, you probably don't need a seven layer cake. On the other hand, if you're hosting hundreds you may want to invest in a few extra sheet cakes, cupcakes and sweets to make sure everyone can get their sugar fix.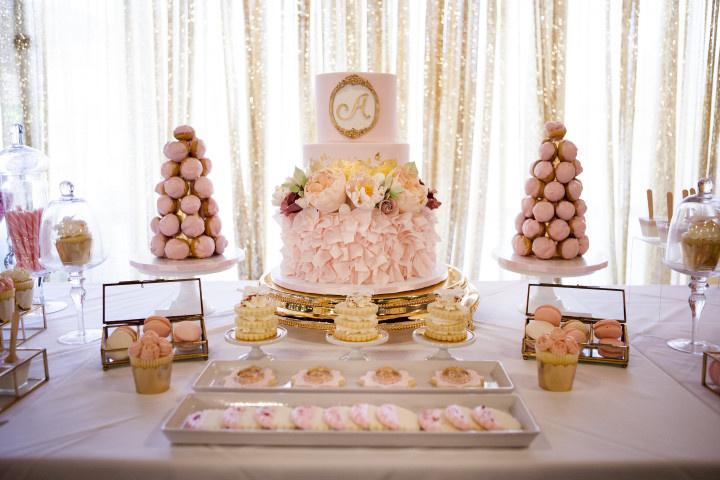 Don't overload it
You want your dessert display to be both photogenic and functional, so don't overload it with goodies. If you're hosting a lot of guests - and therefore have a lot of desserts on hand- keep some in the kitchen and have the catering staff replenish it throughout the evening. That'll keep things from getting messy.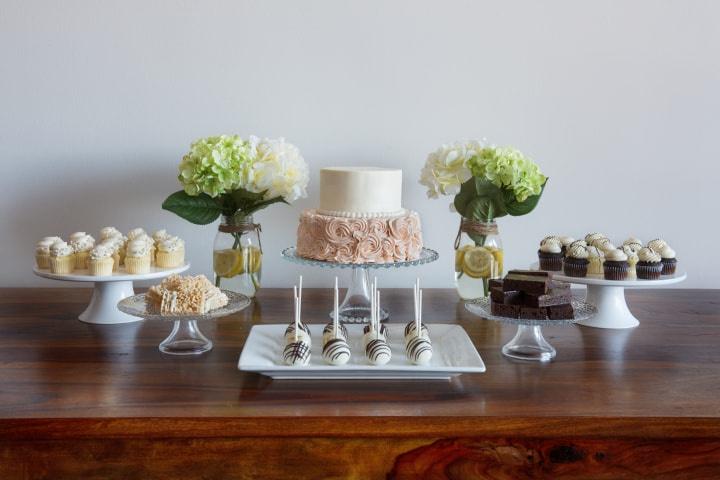 You don't need to please everyone (but you can try)
If your guests have particular allergies or dietary restrictions, they may not be able to indulge in a slice of your wedding cake. And, while it's a nice gesture, it's definitely not necessary to stack your table with an array of gluten-free, nut-free, egg-free or paleo bites to please them. If you can't afford to go that extra mile and customize special bites just for them, fresh fruit is a tried and true option that doesn't involve too much extra effort (or money).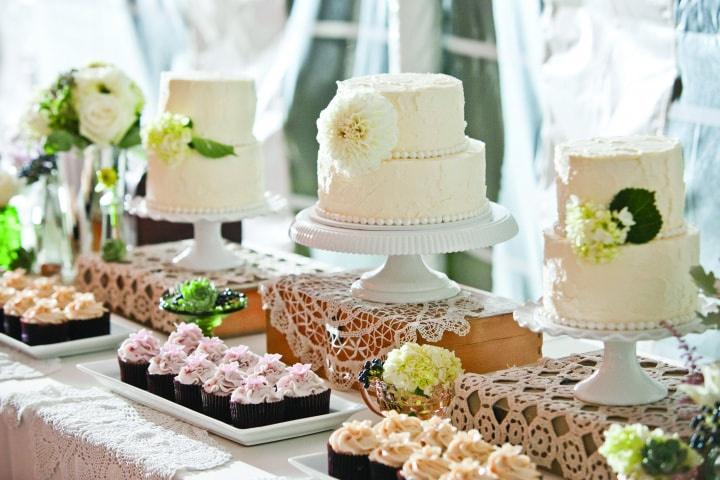 Have to-go bags or boxes ready
Really going to town with your wedding dessert display? Well, you may want to provide your guests with bags or boxes so that they can take some sweets home with them. This works especially well if you're doing something like a pick 'n' mix candy bar or serving handheld desserts like cupcakes, macarons and pint-sized pastries. We suggest skipping the plain paper bags and amp up your goodie bags with your own logo and colours or patterns that match your wedding's theme (maybe even stamp them with your wedding monogram). Bonus: if you're trying to save money, these grab 'n' go candies can double as your wedding favours.
Find wedding cake creators and specialized bakeries on WeddingWire »