Dessert Display Shopping List
Your dessert table needs more than just a cake stand and some linens. Here's everything that should be on your checklist.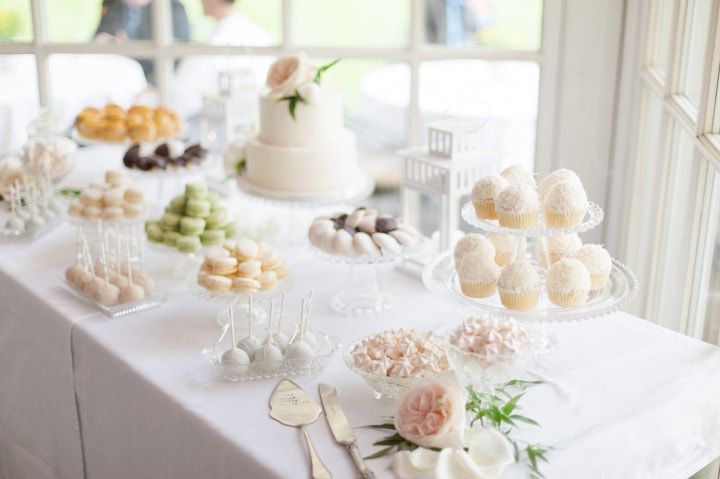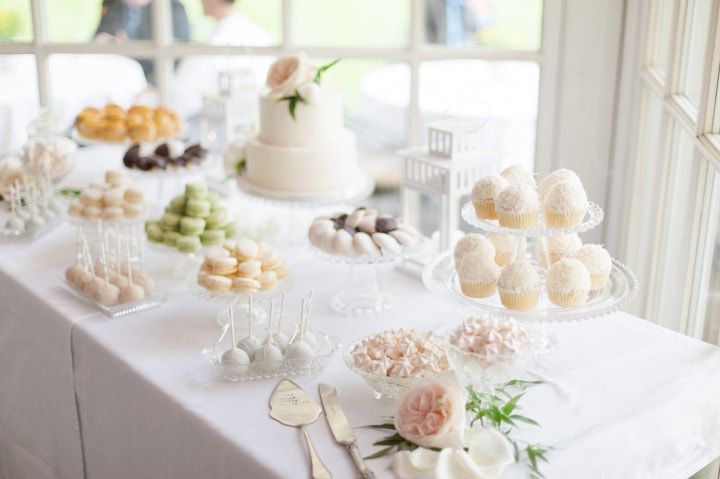 Looking to create an Instagram-worthy dessert display for your reception? You are not alone, my friend. Every happy couple wants their sweet table to look like something that Nigella Lawson would swoon over, and there are a few things you'll need to make that dream a reality. From the perfect table to the necessary utensils, this is everything you should be adding to your shopping list.
Here is a checklist of all the bits and pieces you'll need for your wedding's dessert display.
Cake table
First thing's first - you're going to need a table to fill with all of those tasty treats. You may want to look for one that's a little bit different than the rest of your reception tables so that it really stands out. If you've got a few dollars to spare, think about finding something that matches your wedding's theme as well. For example, if you're doing a casual outdoor affair, maybe use a harvest table to show off your sweets. Or, maybe you're hosting a vintage affair? Search your local flea market or rental shops for a gilded table or antique dresser.
Cake table linens
The next step is jazzing up that table with some linens. Instead of matching this tablecloth to your dinner tables', search for something a little bit fancier (remember, you're only renting or purchasing one, so it shouldn't push you over budget). Consider going for a bold print, something bedazzled or skip the cloth altogether for a rustic look.
Dessert plates and forks
Your guests will need vessels and utensils for their sweets, so don't forget to rent some china and forks for your dessert table. You definitely don't want to run into an issue where your loved ones have to repurpose their dinner plates.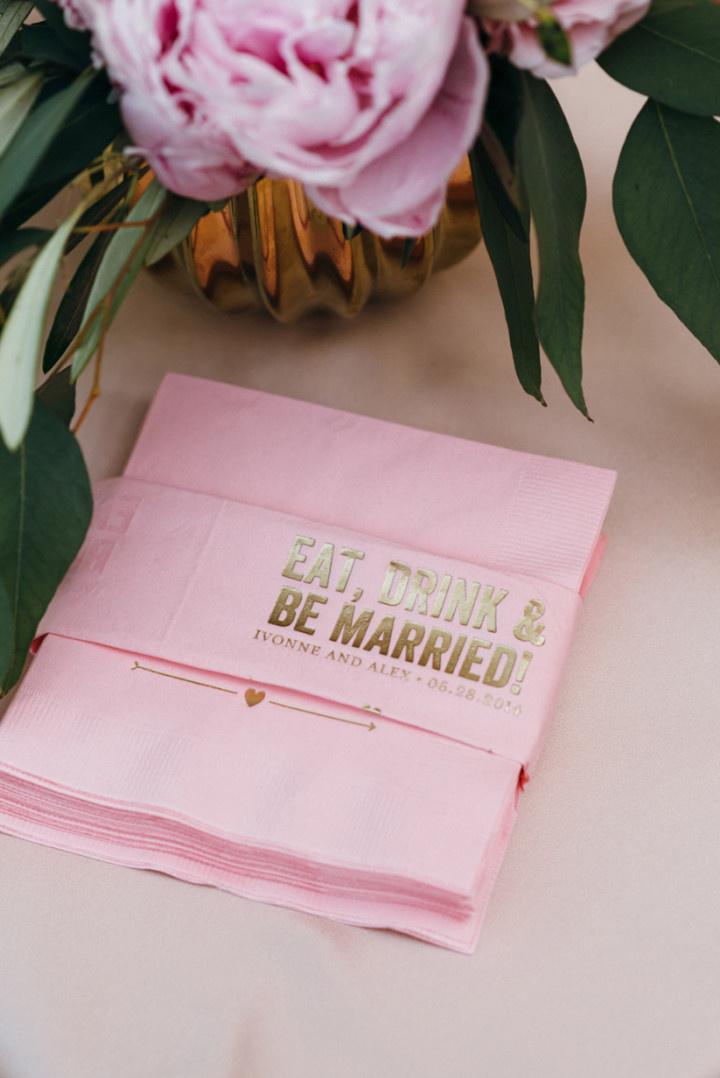 Cocktail napkins
While you could easily hit your local Dollarama and pick up plain 'ol napkins, this is an area where you can flex those creative muscles. Get them printed with a lovey dovey quote, your monogram or your hashtag to make them extra special. These little details may seem unnecessary, but they really do pack a punch.
Stands, platters and trays
You can't exactly leave your confections on a bare table, so invest in a few cute stands, platters and trays. Obviously, your most elaborate display piece should be reserved for your cake, but don't be afraid to get inventive with the other ones. Reuse drawers, stack them on crates or find some vintage silver platters. These will give your table that extra oomph.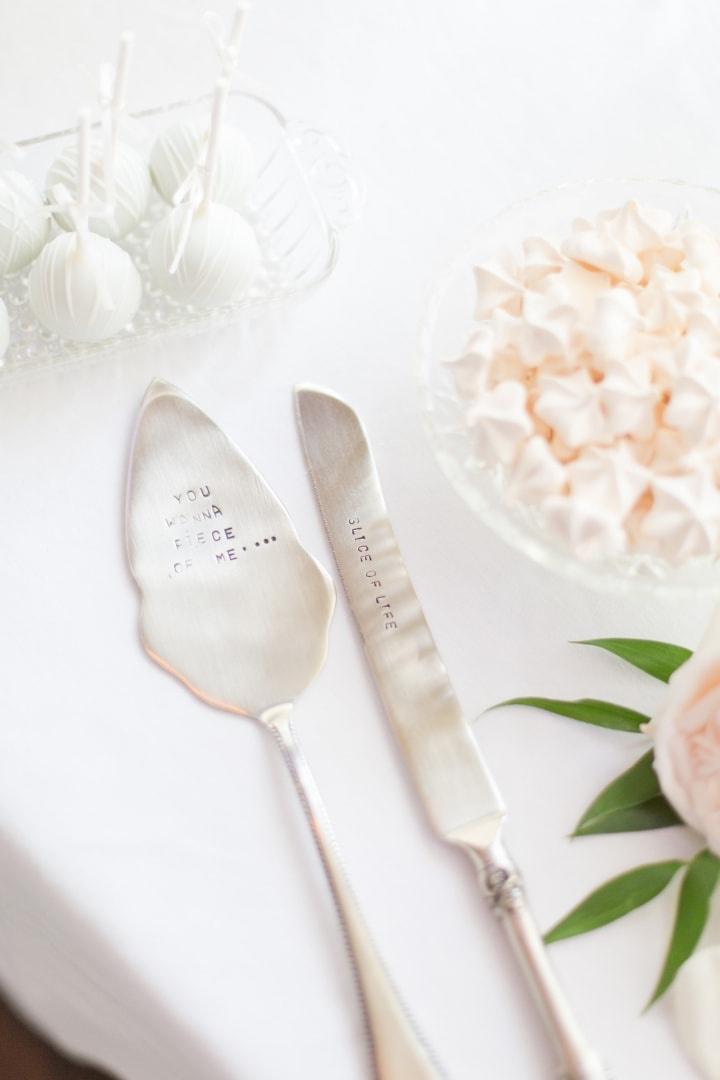 Serving set
The cutting of the cake is one of the reception's most important moments. To take part in the tradition you're going to need a knife and server, so don't forget to rent or purchase the pair.
To-go boxes
Want to give your guests a little treat for the road? Add some to-go boxes or favour bags to your table so that they can load up on sweets at the end of the night. Not only will this give them an extra favour to bring home, but it'll also make breakdown speedier for your vendors.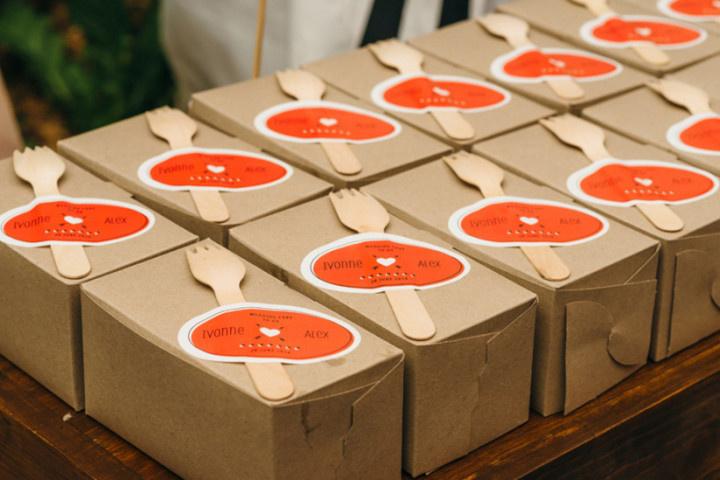 Find wedding cake creators and specialized bakeries on WeddingWire »