Lustre Events by Melissa & Morgan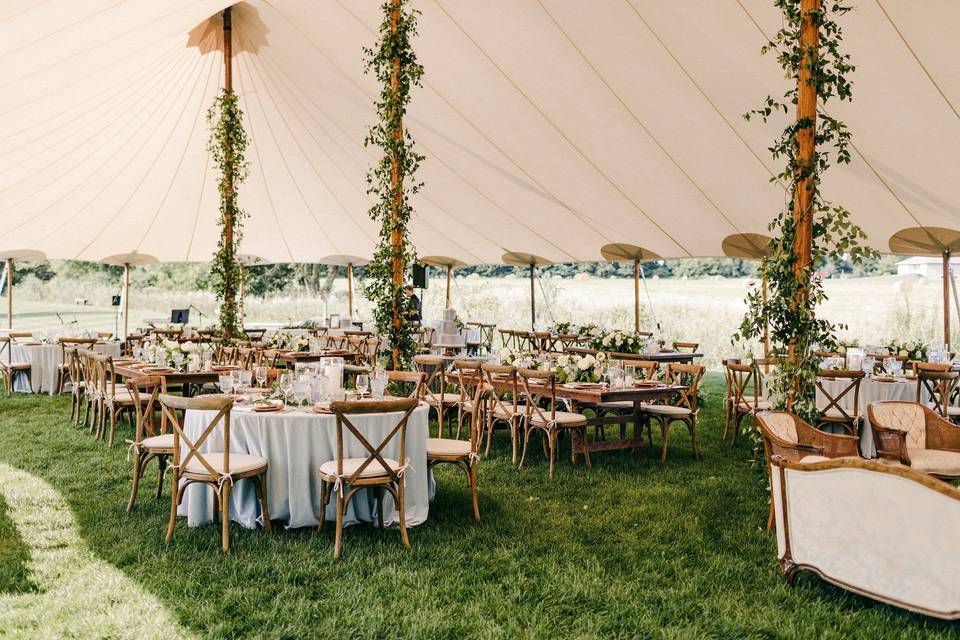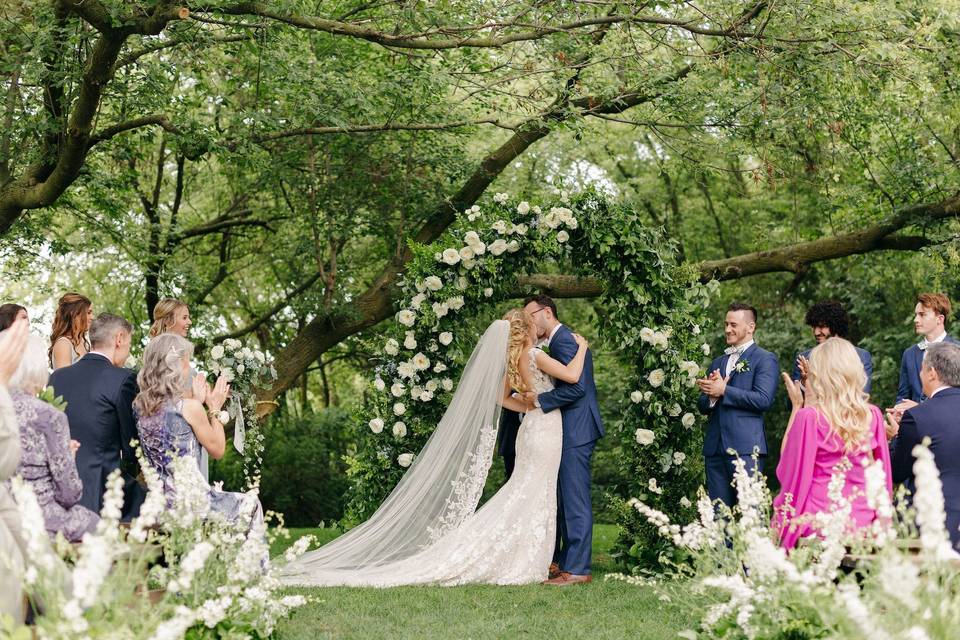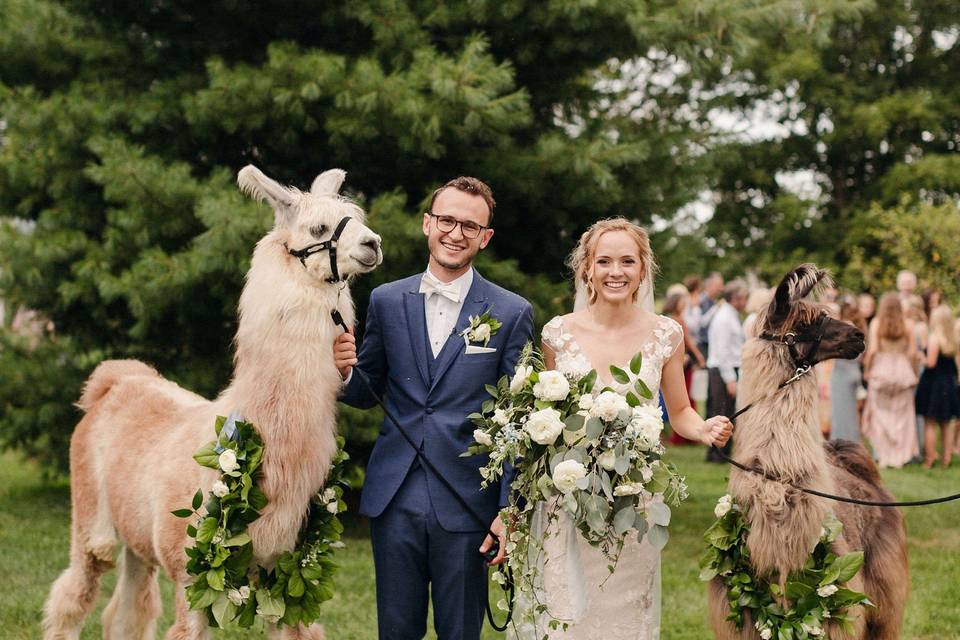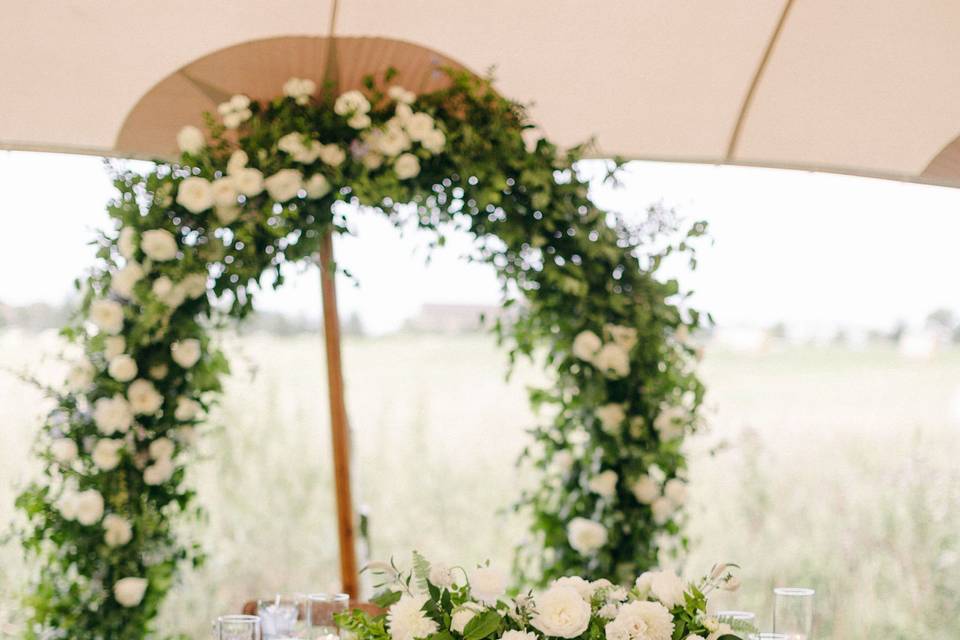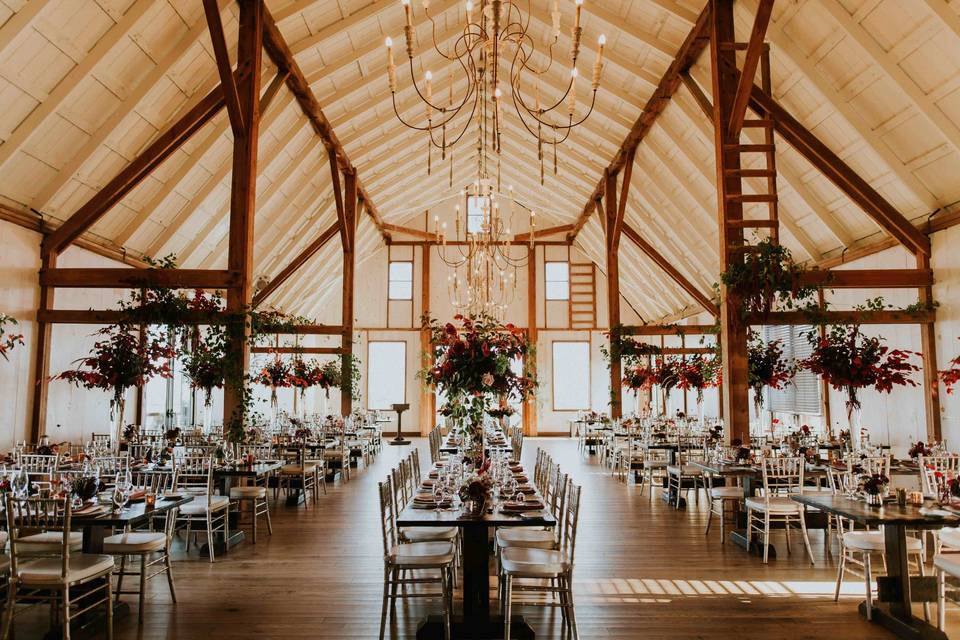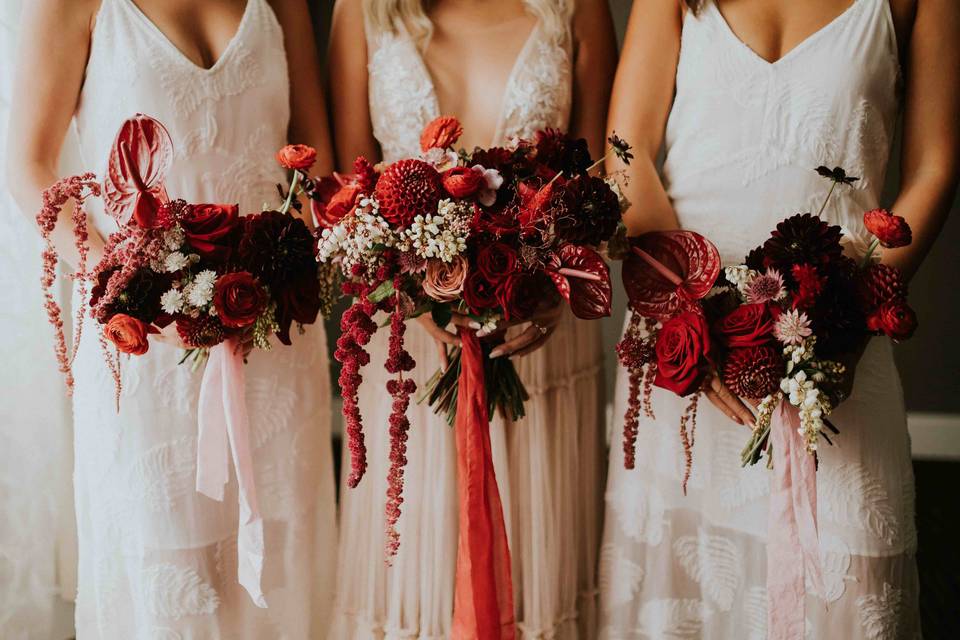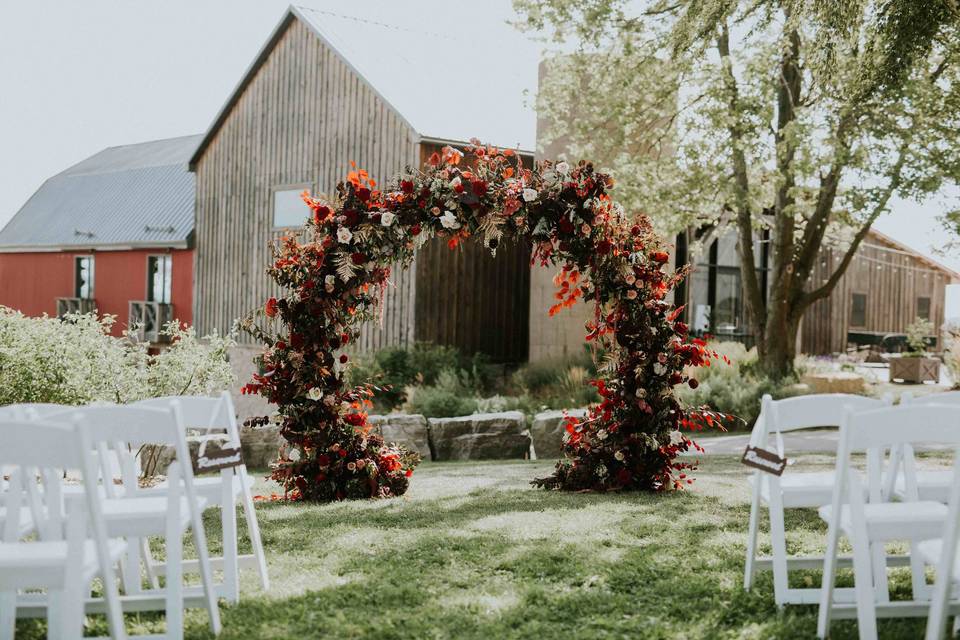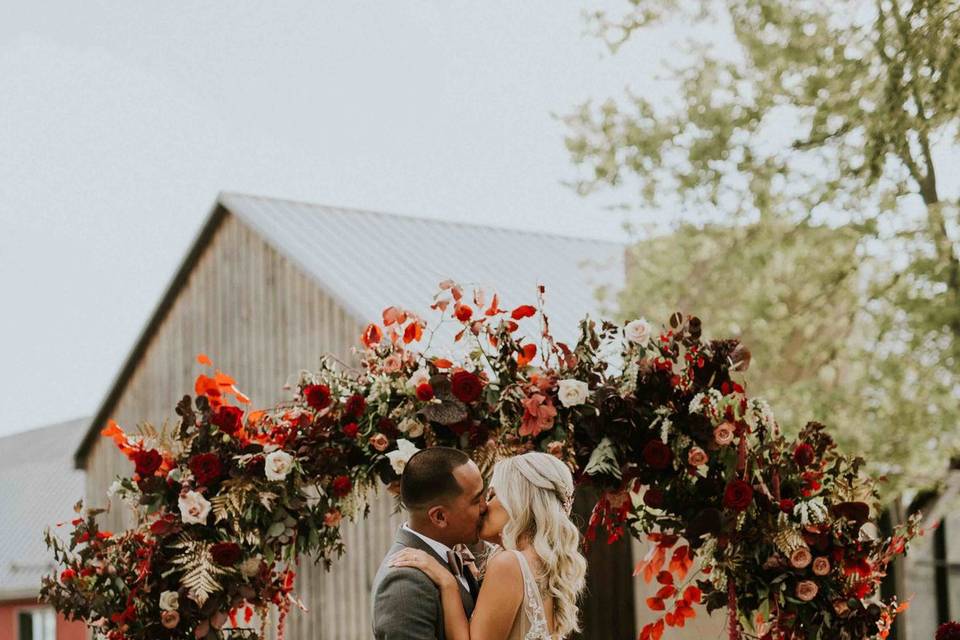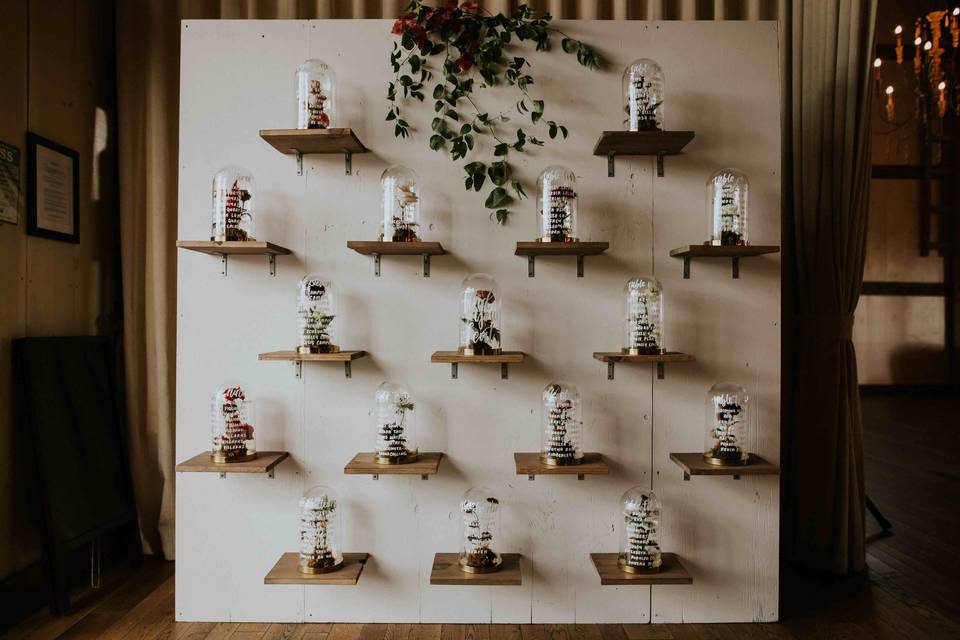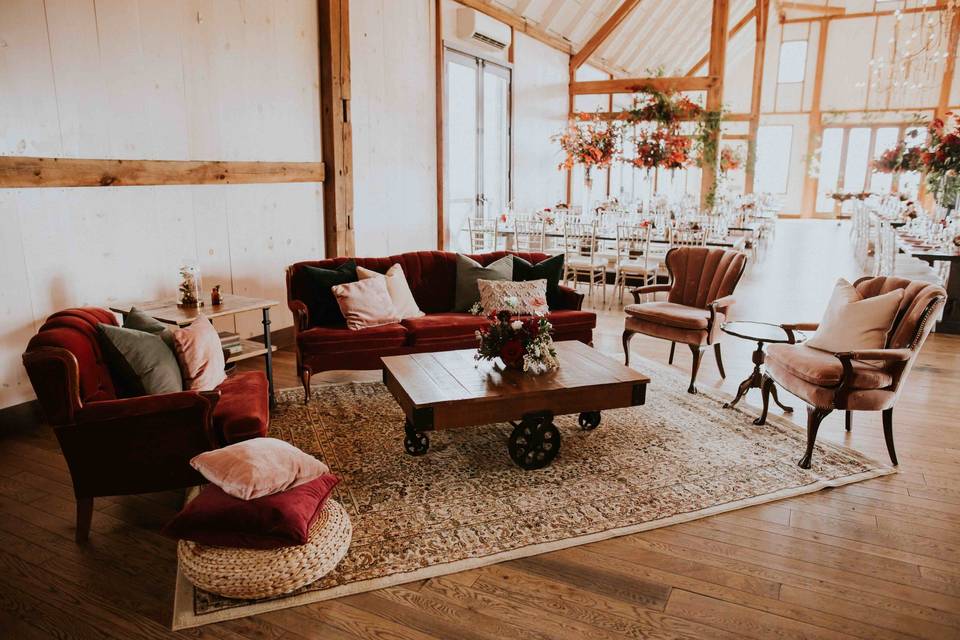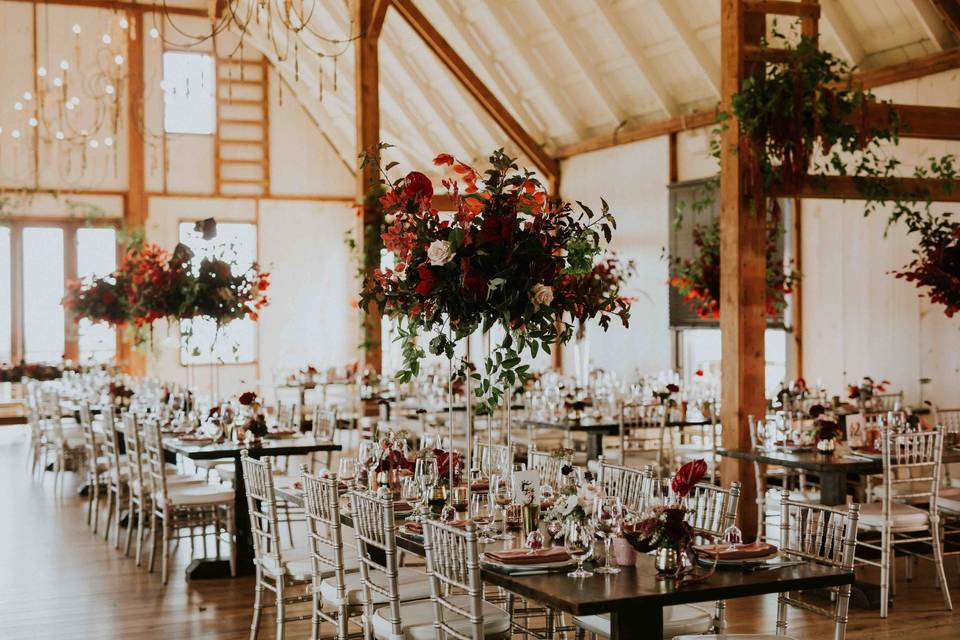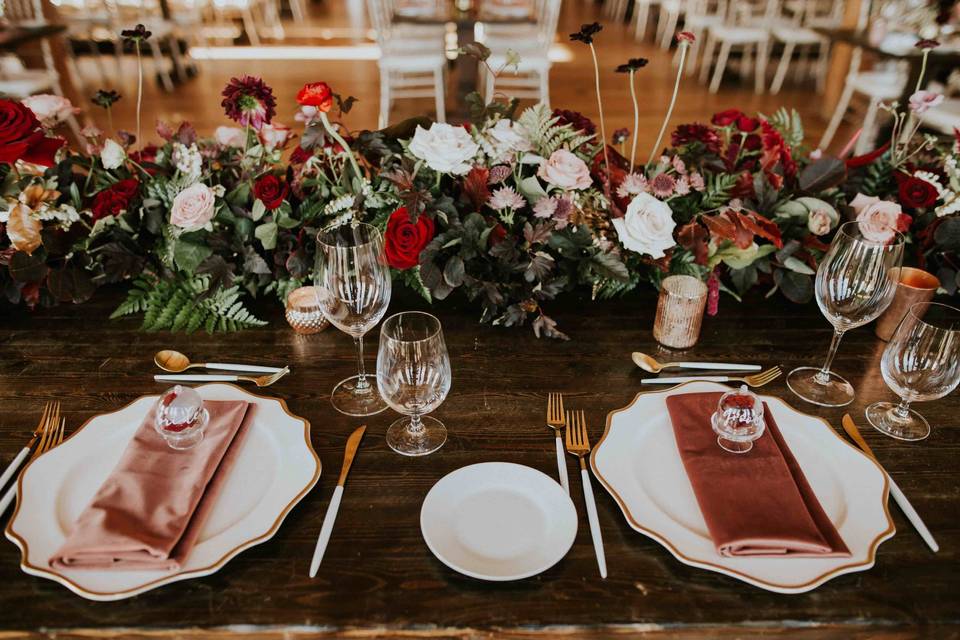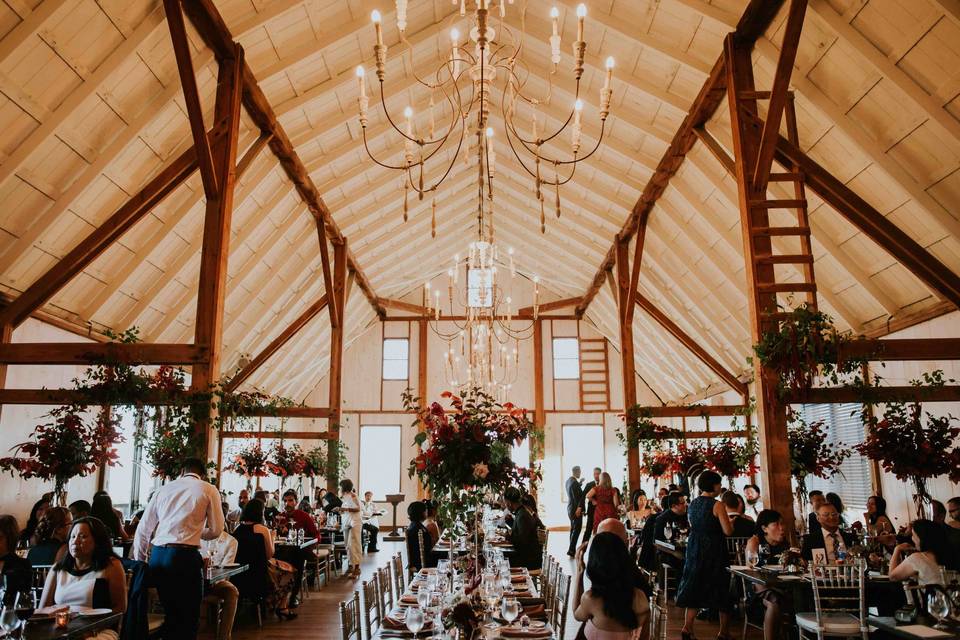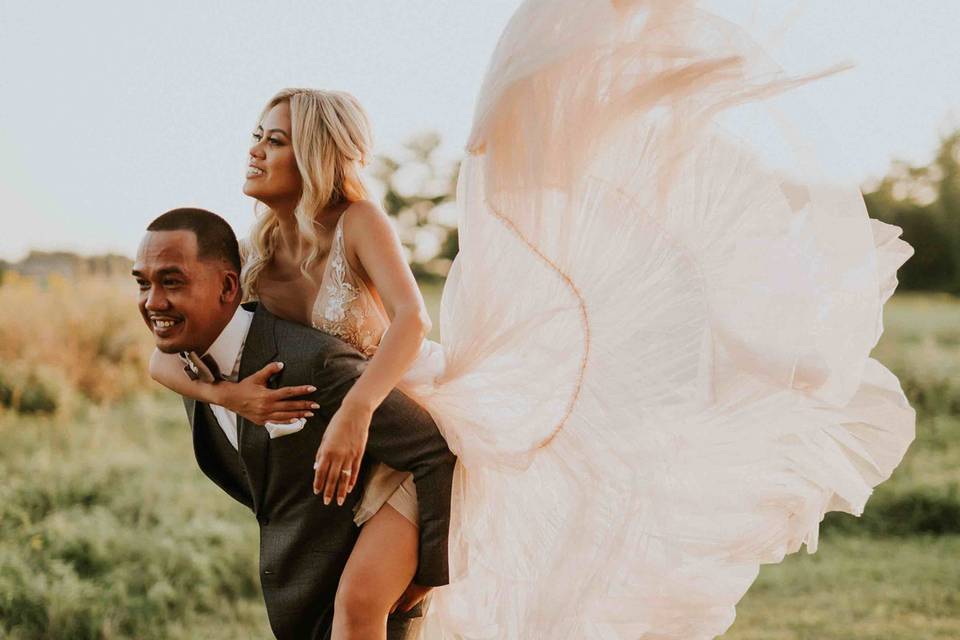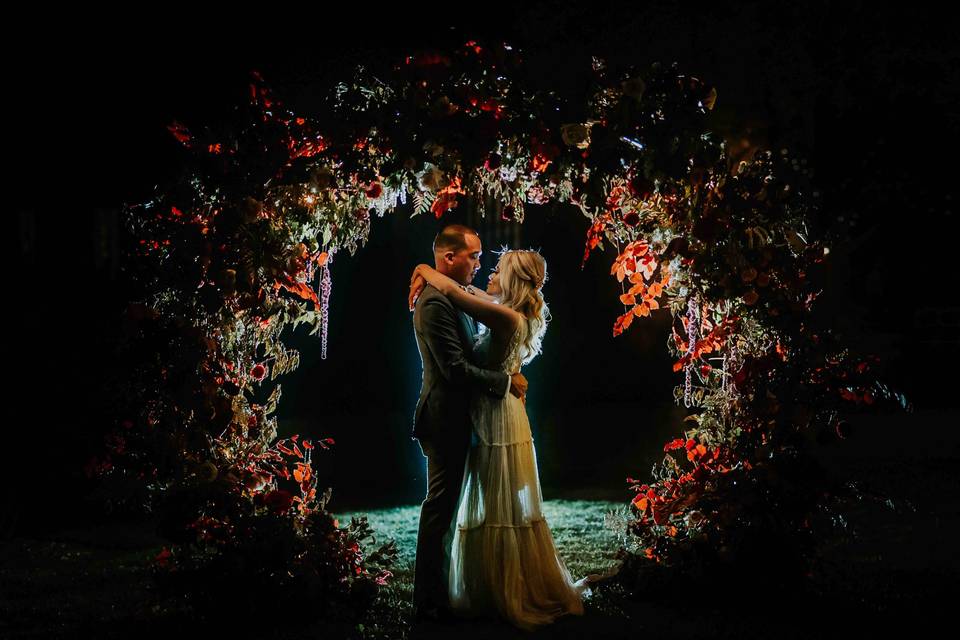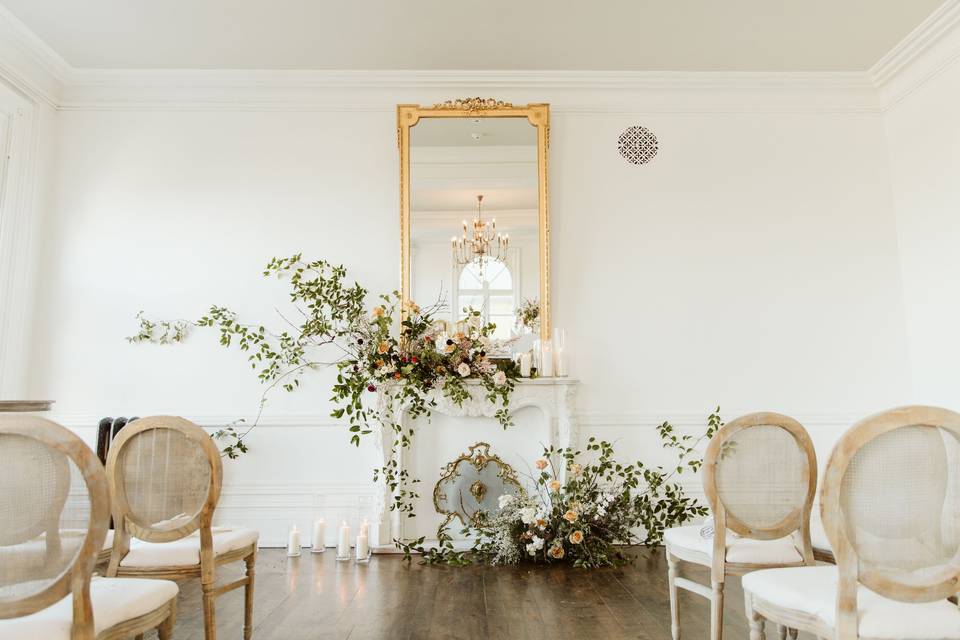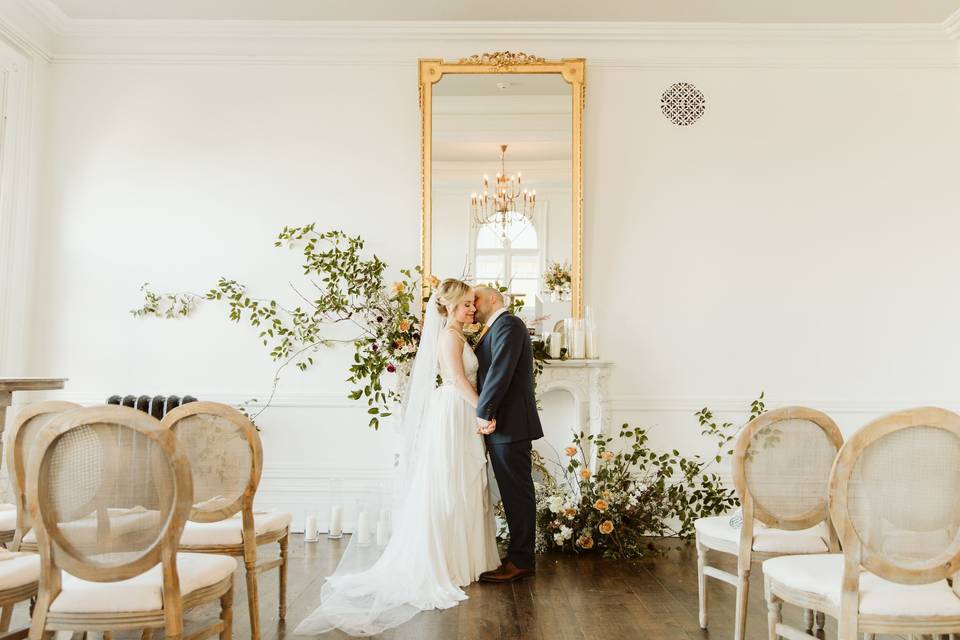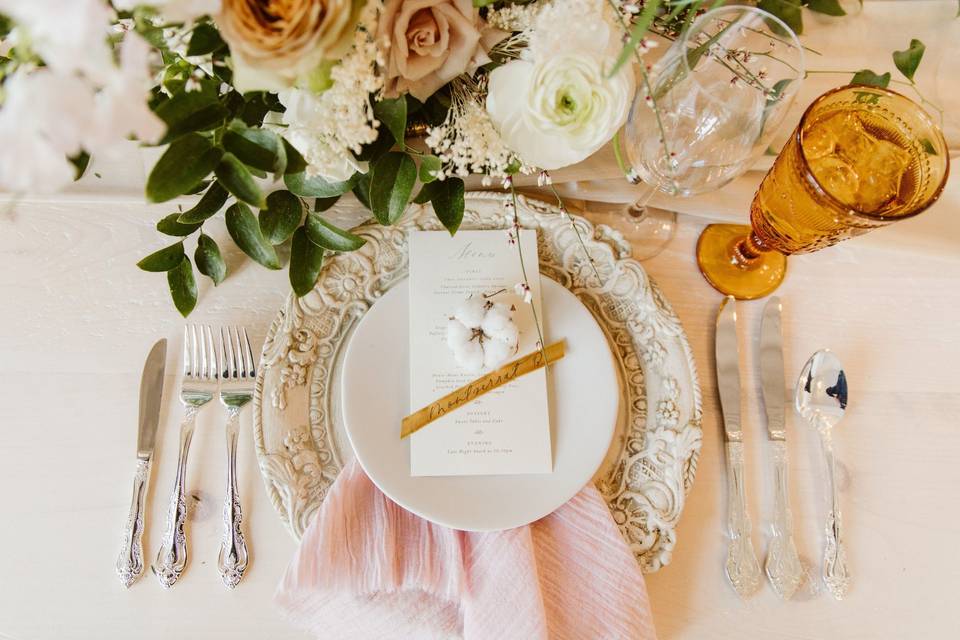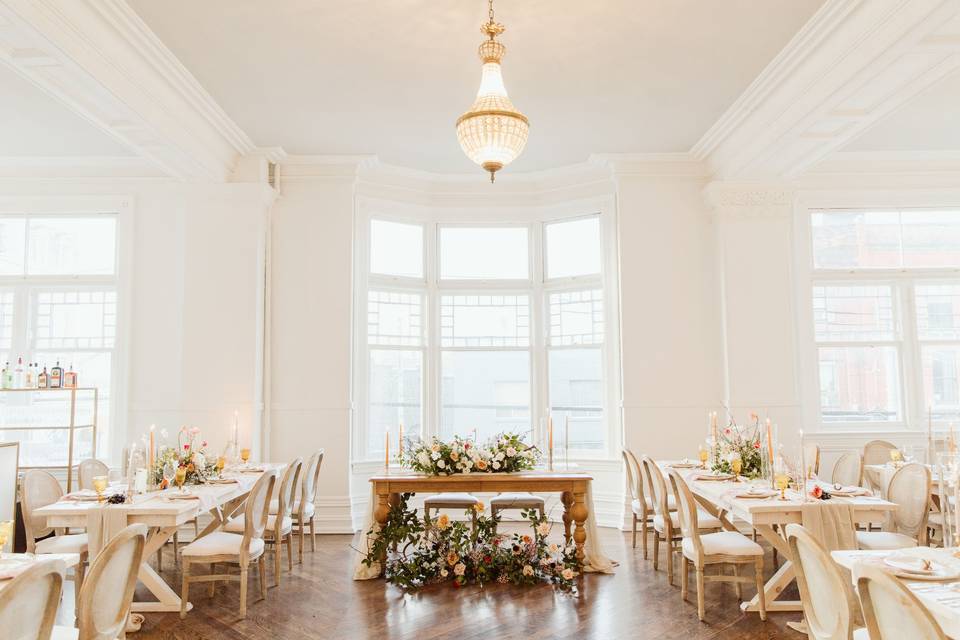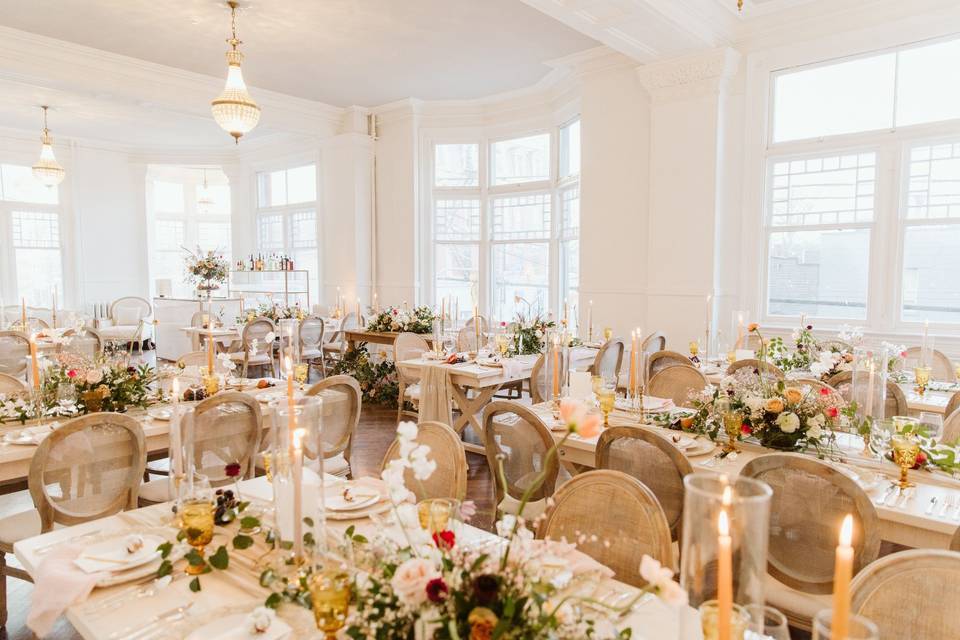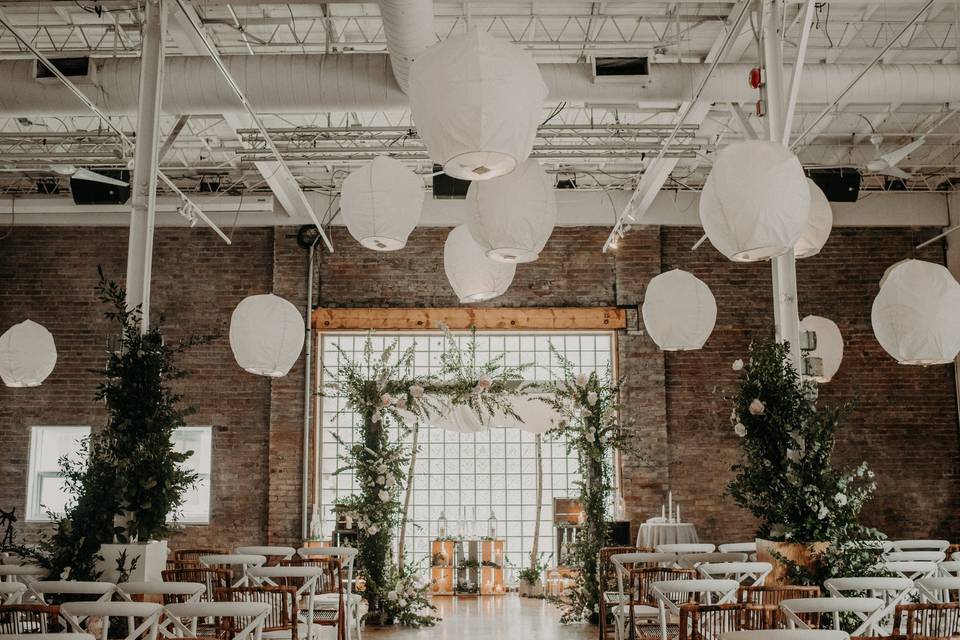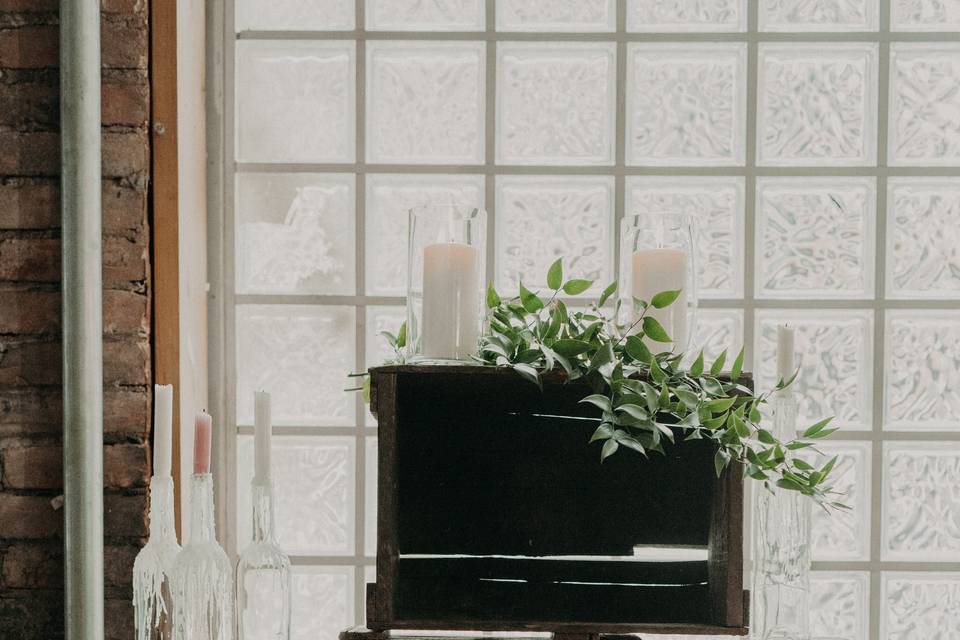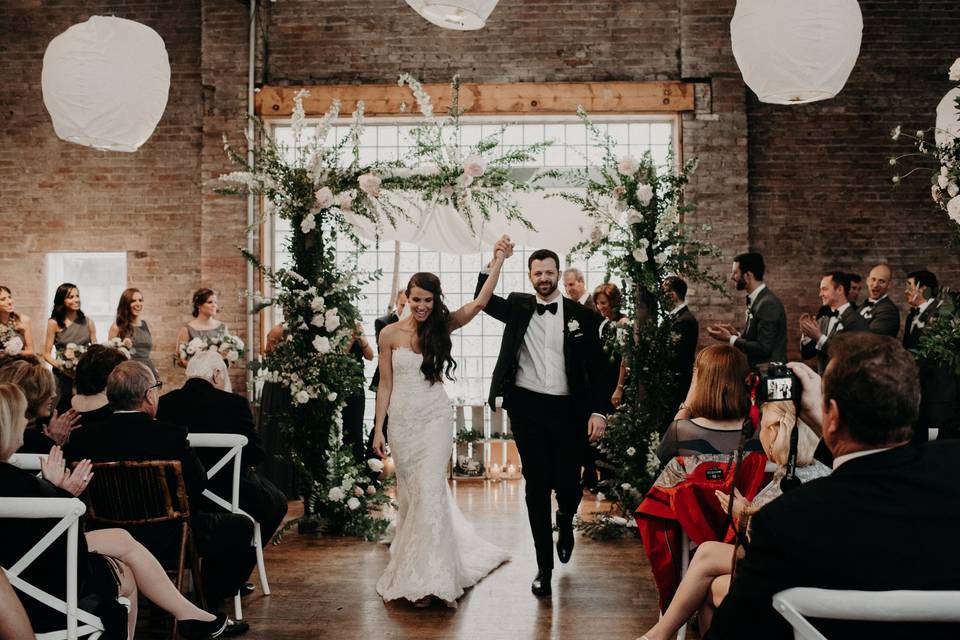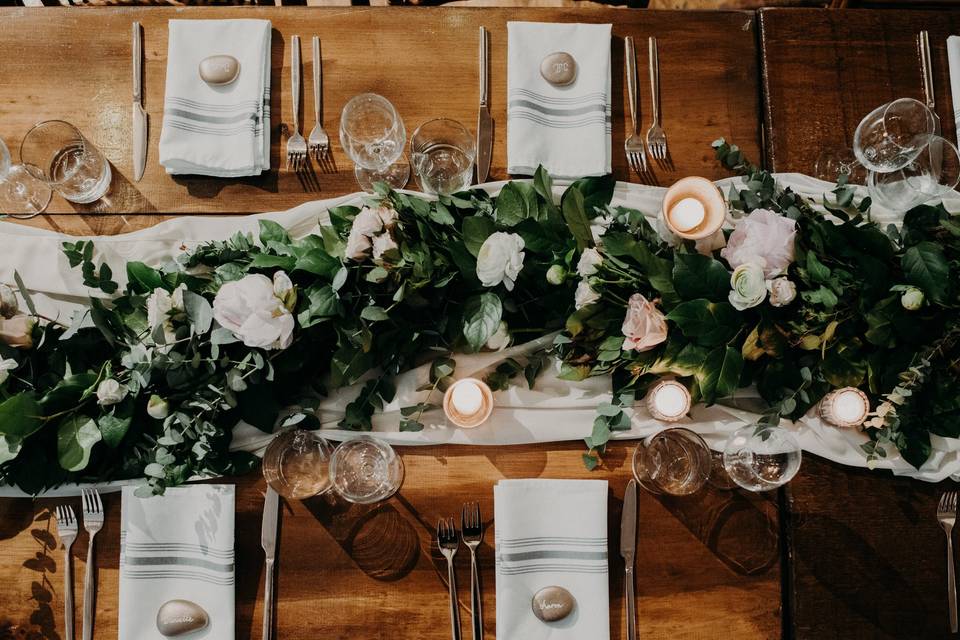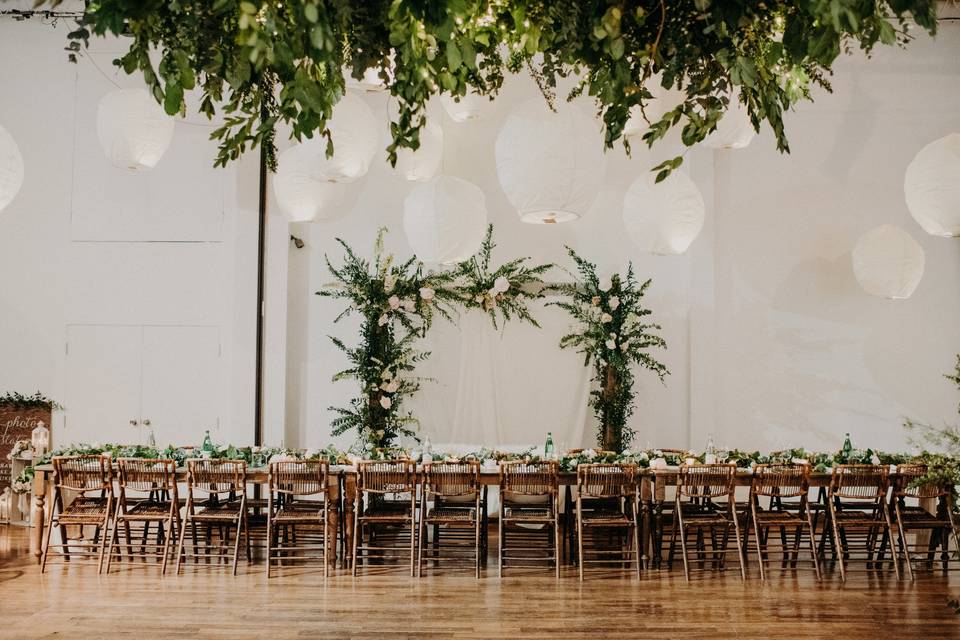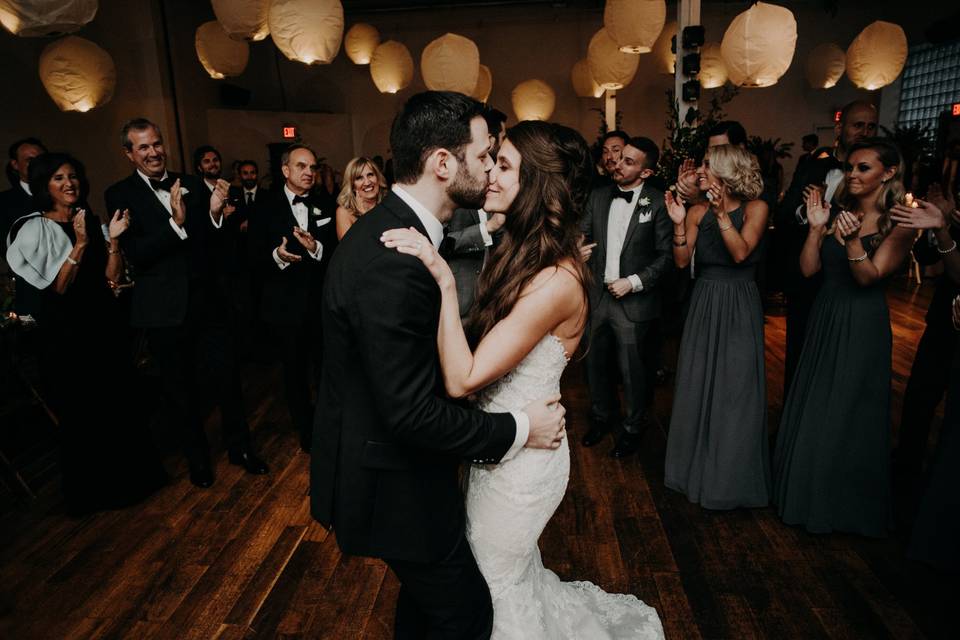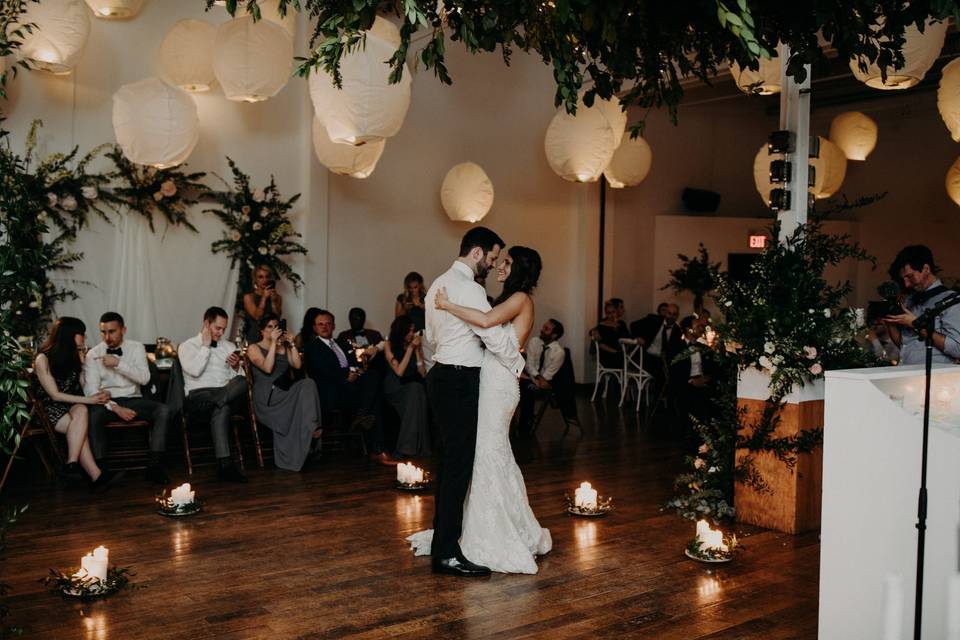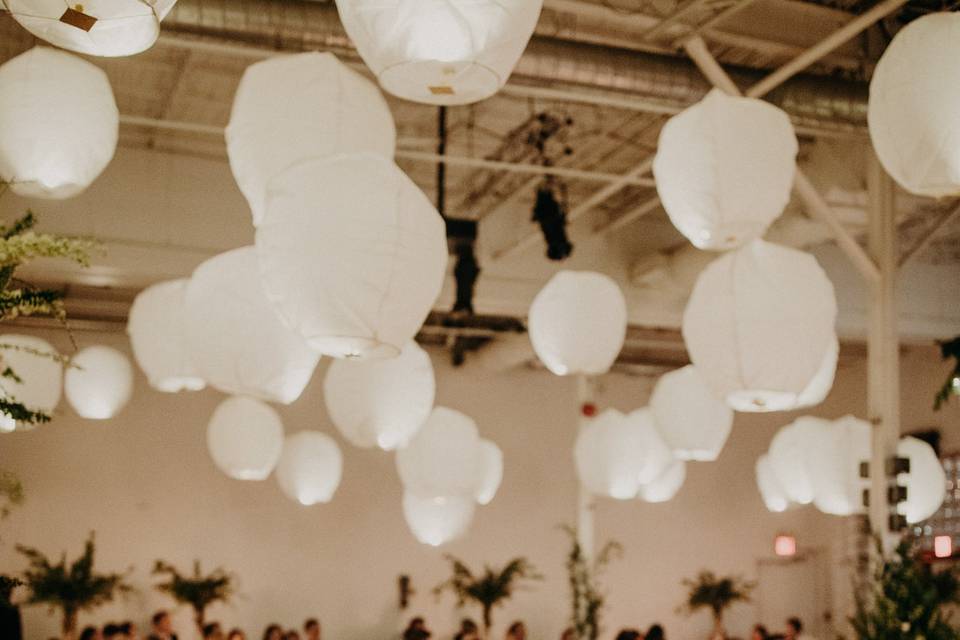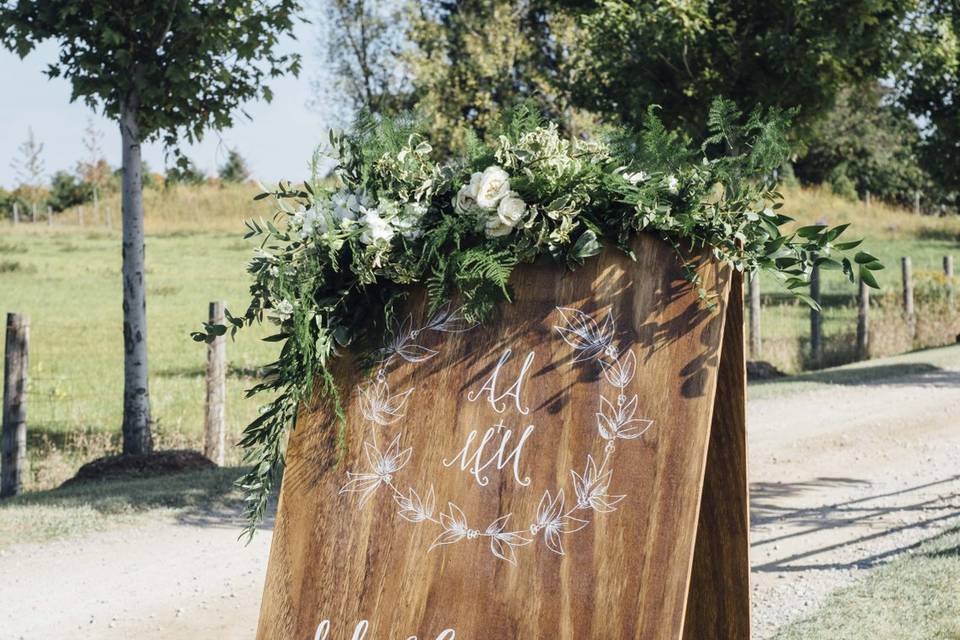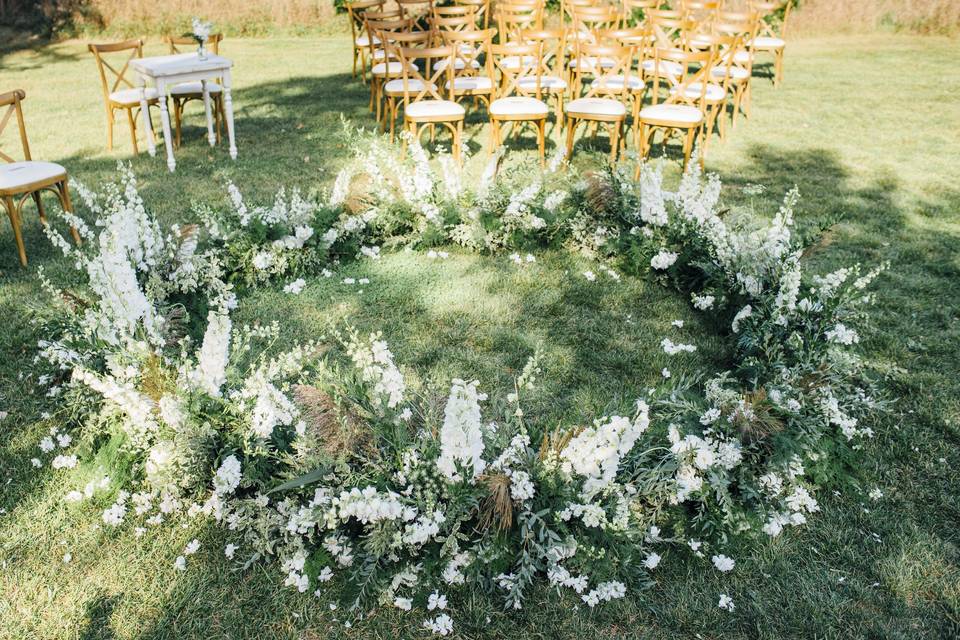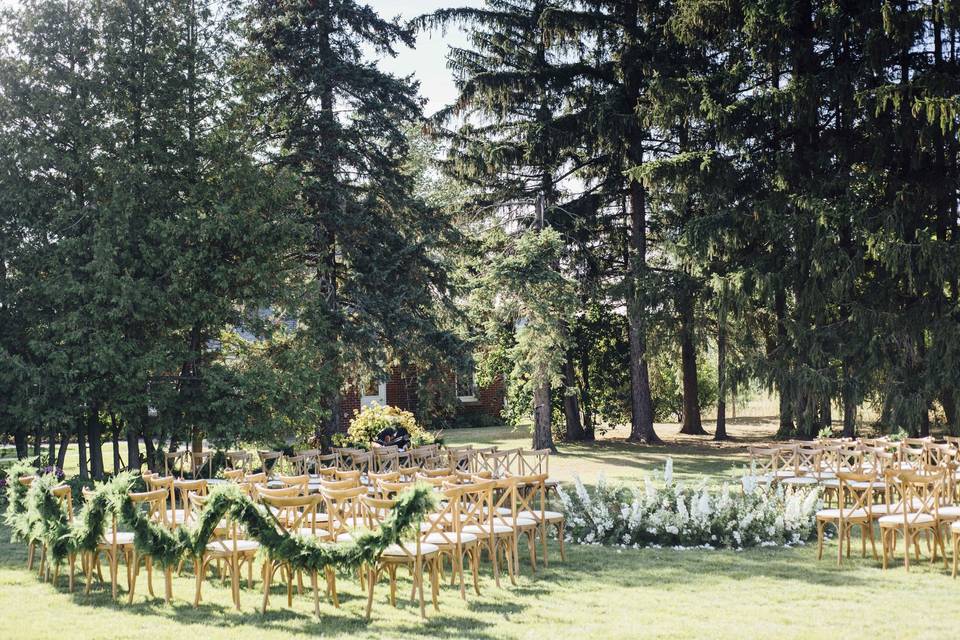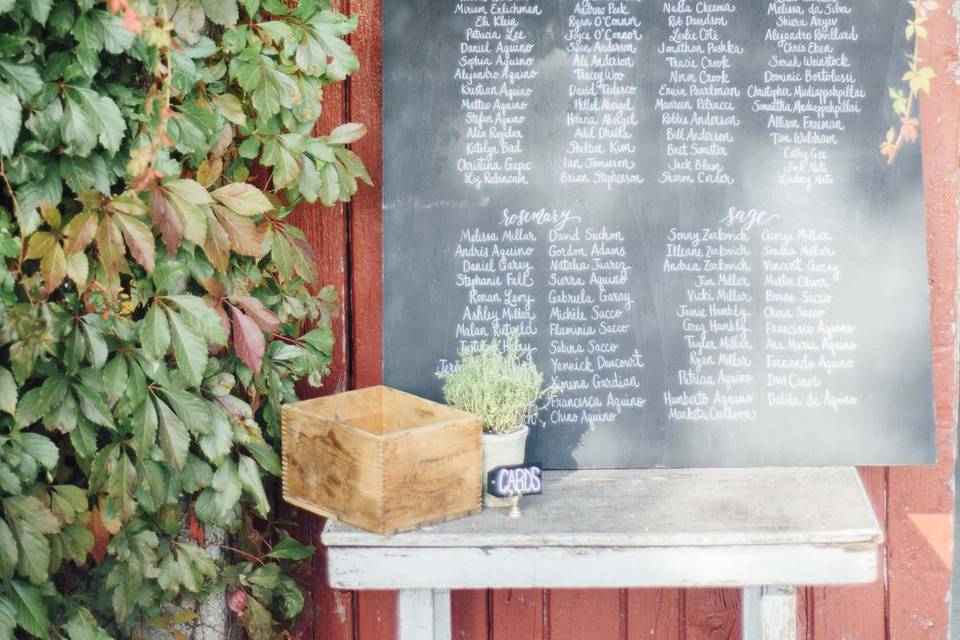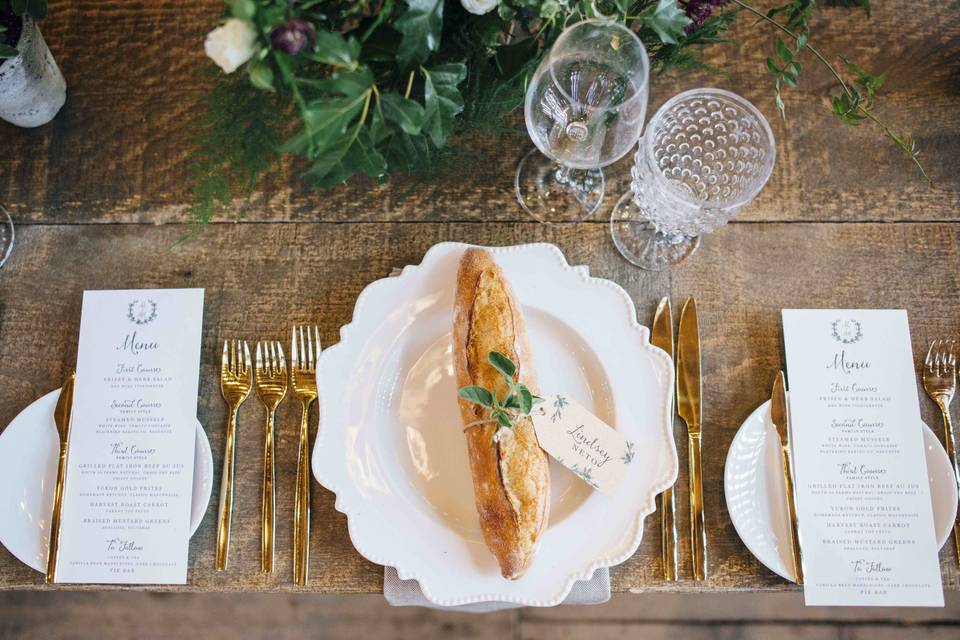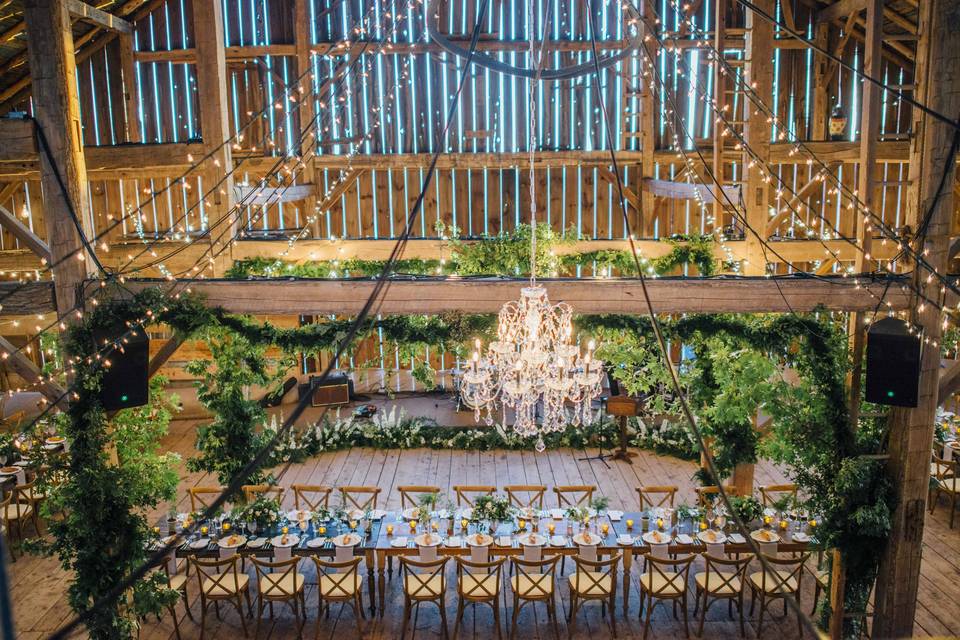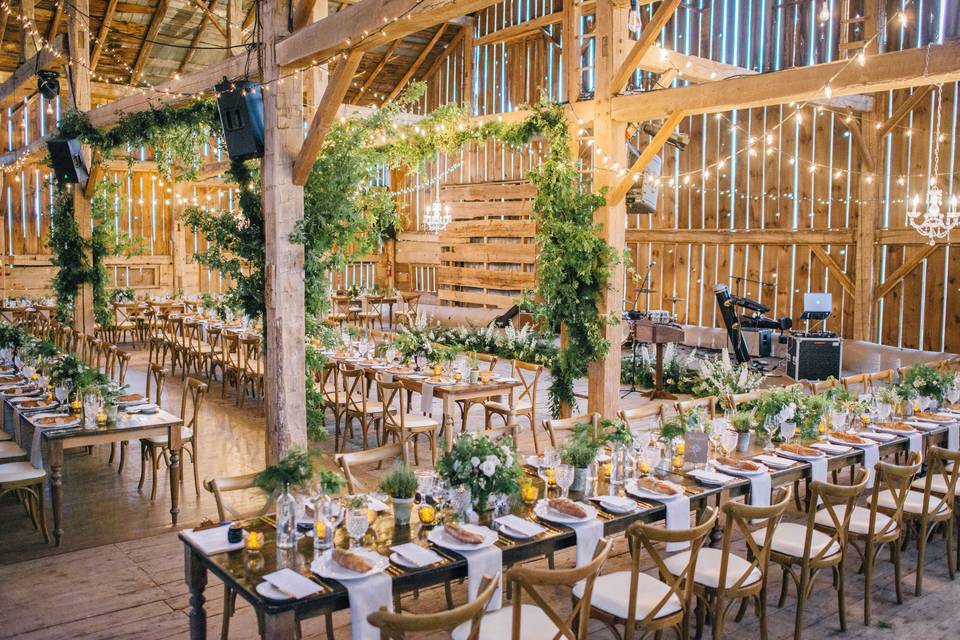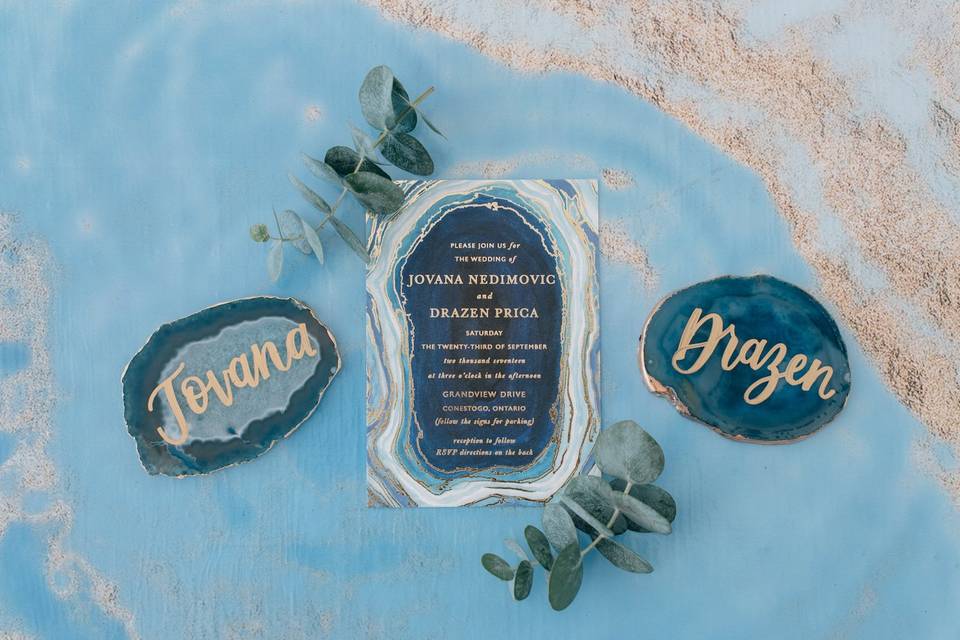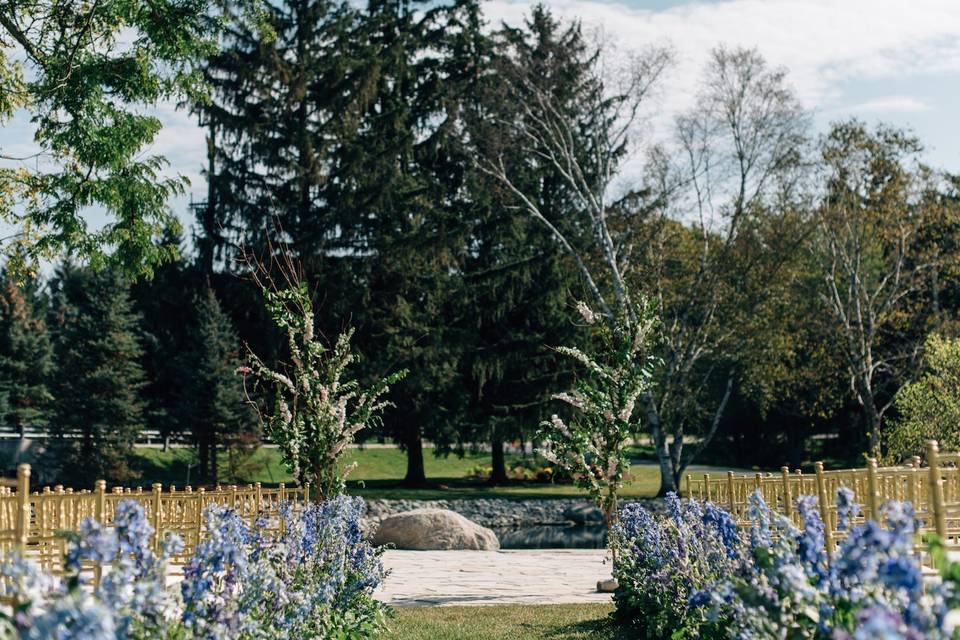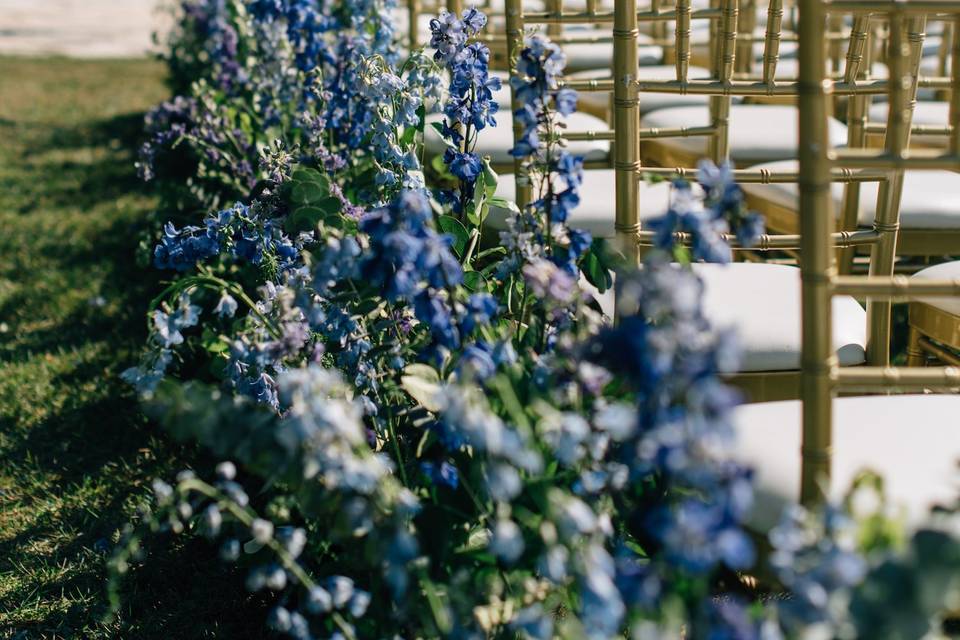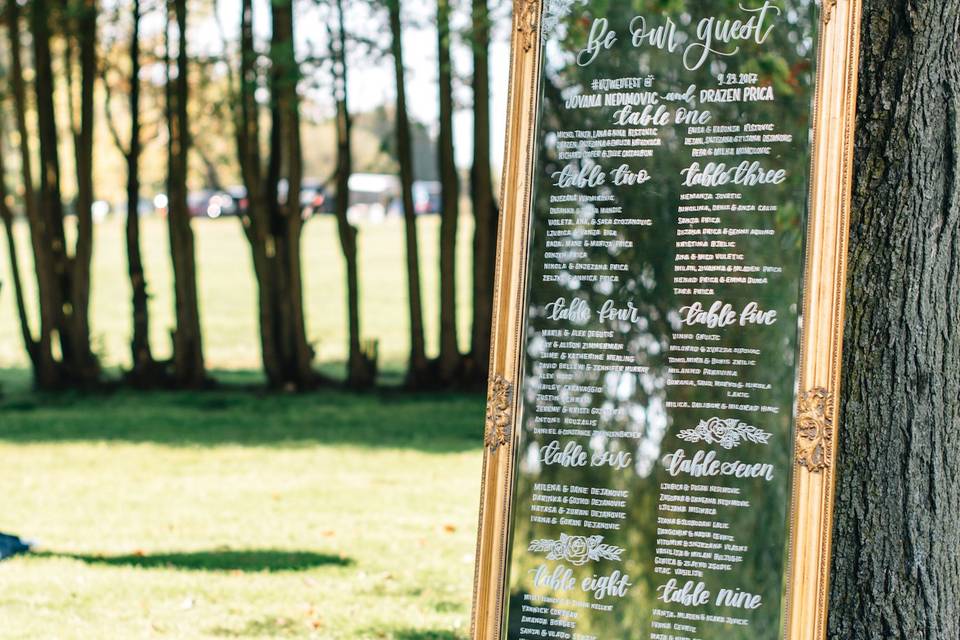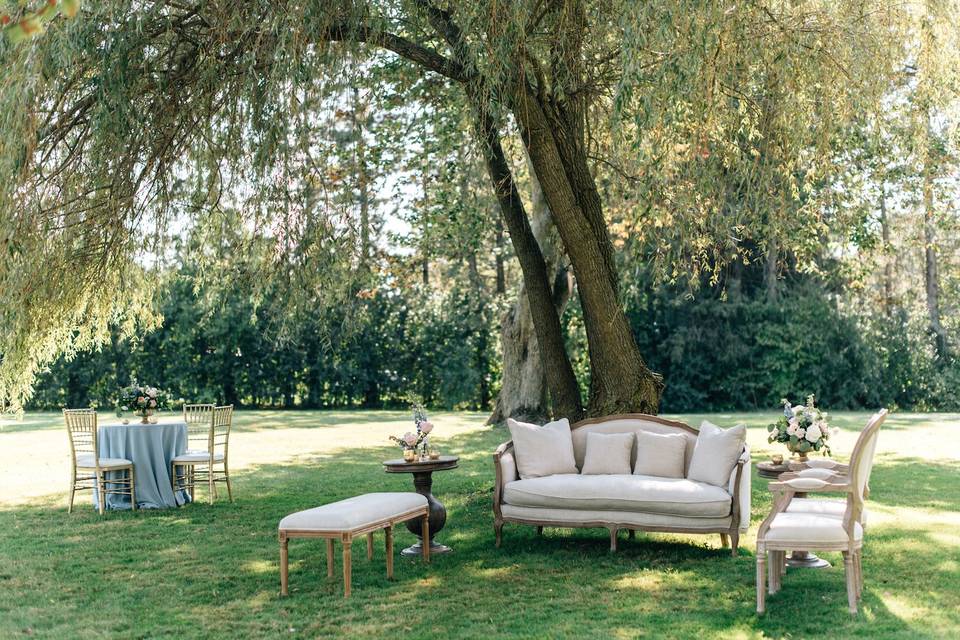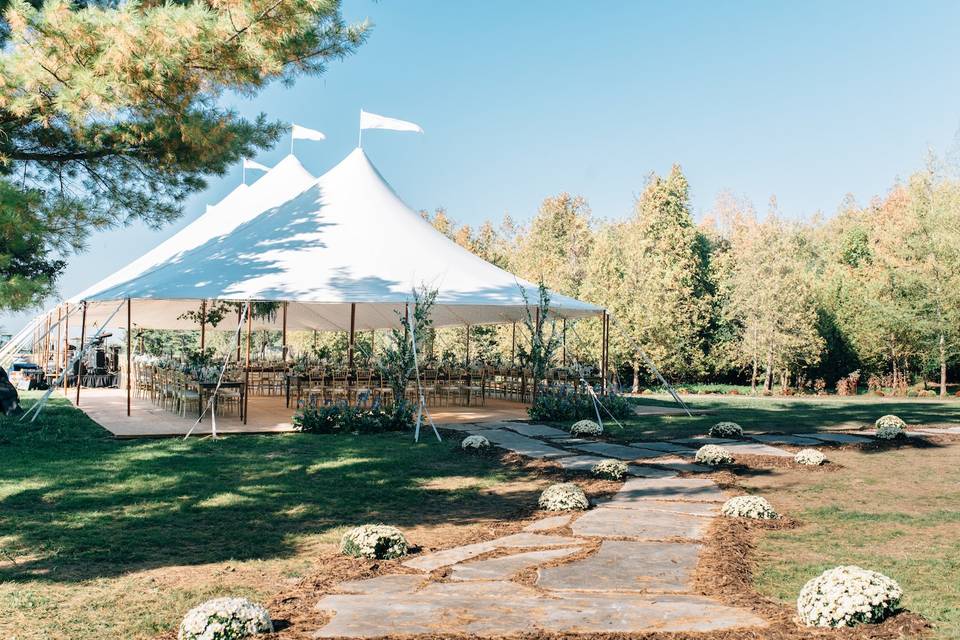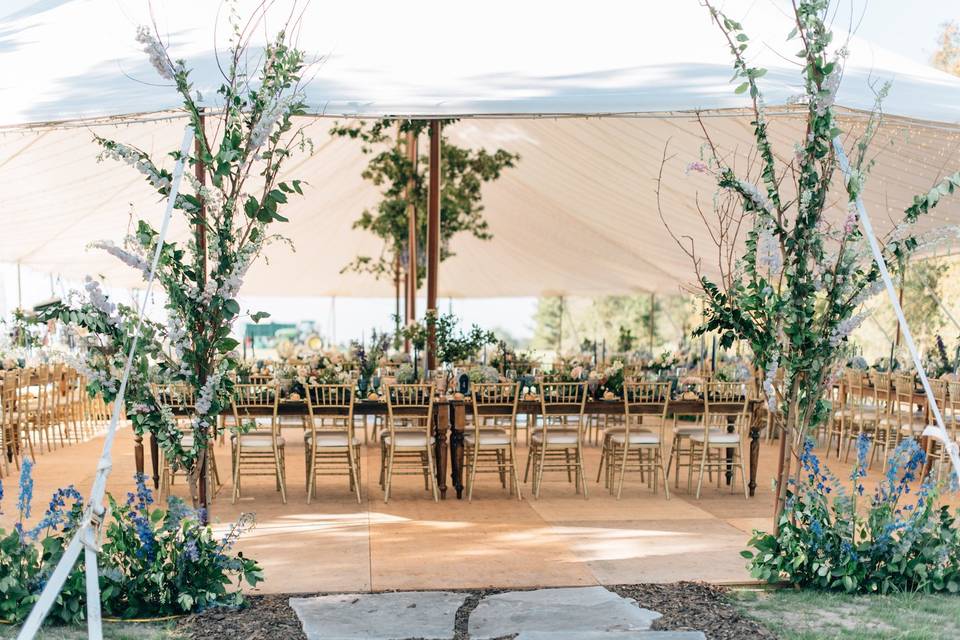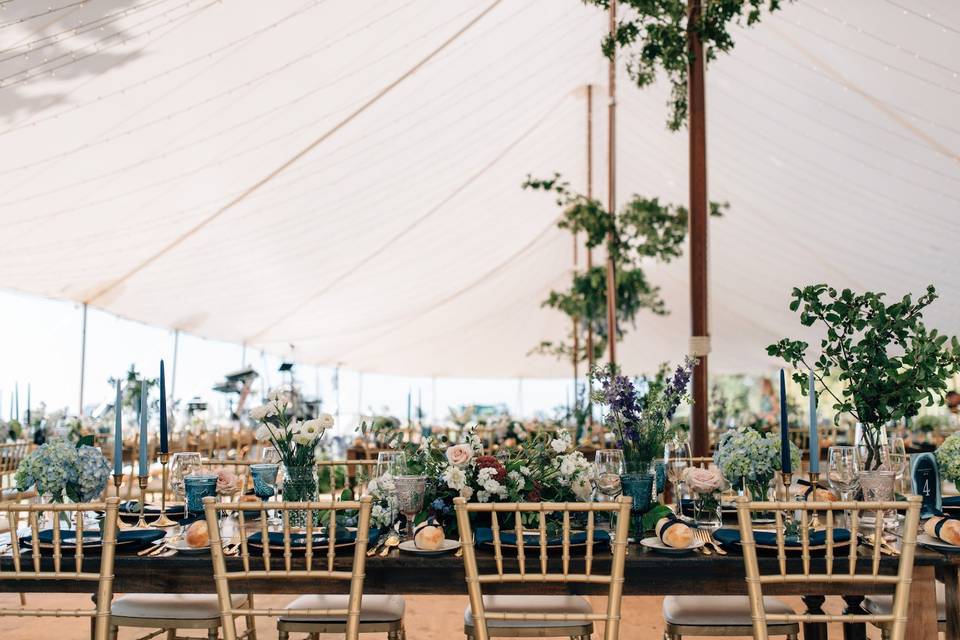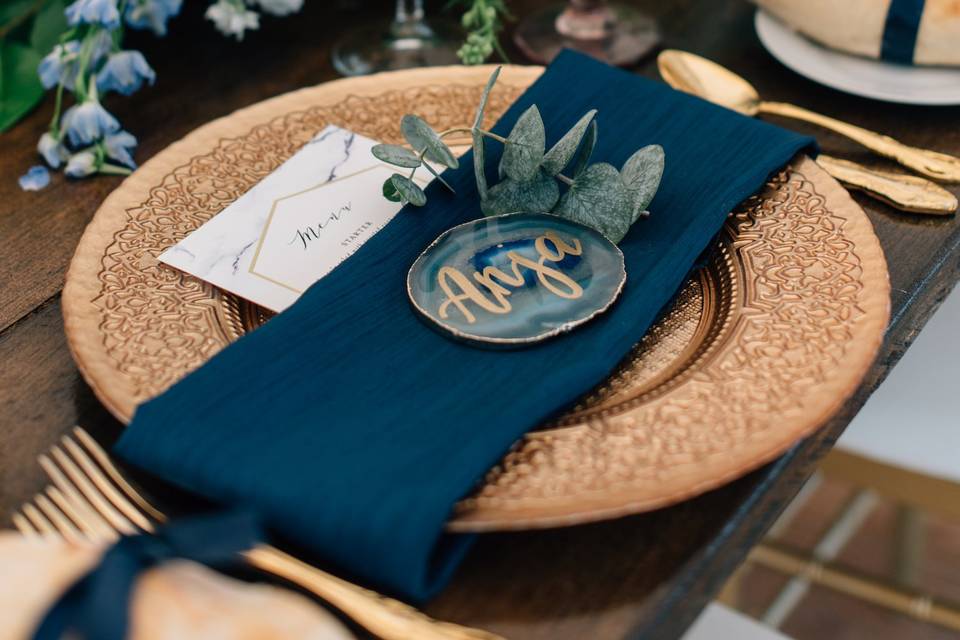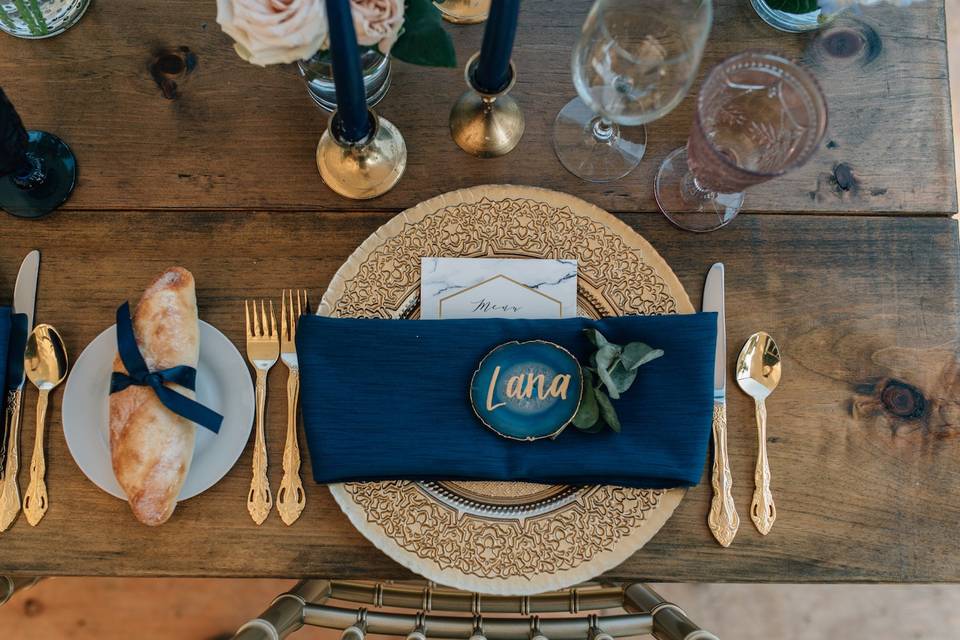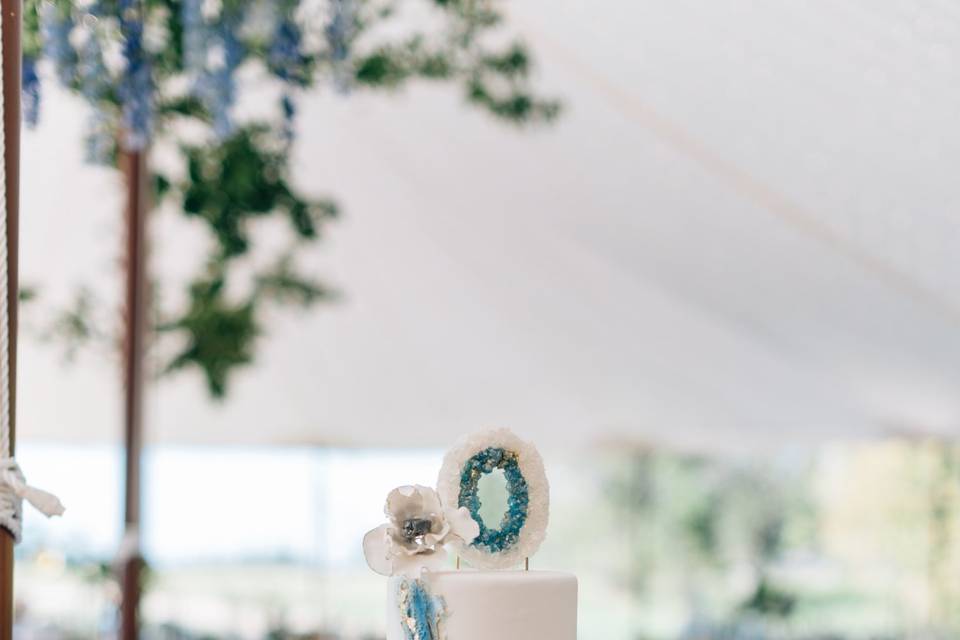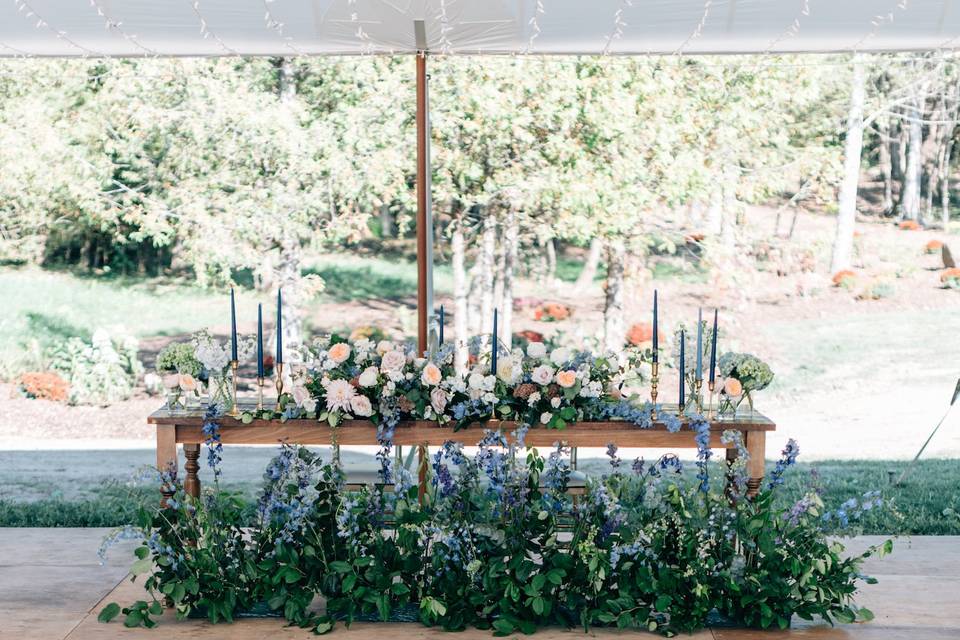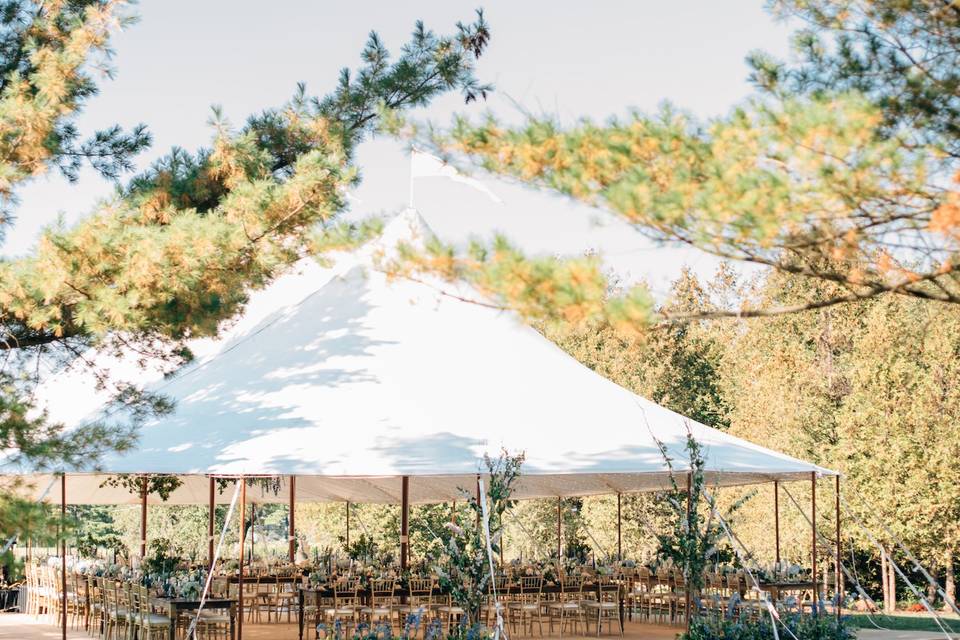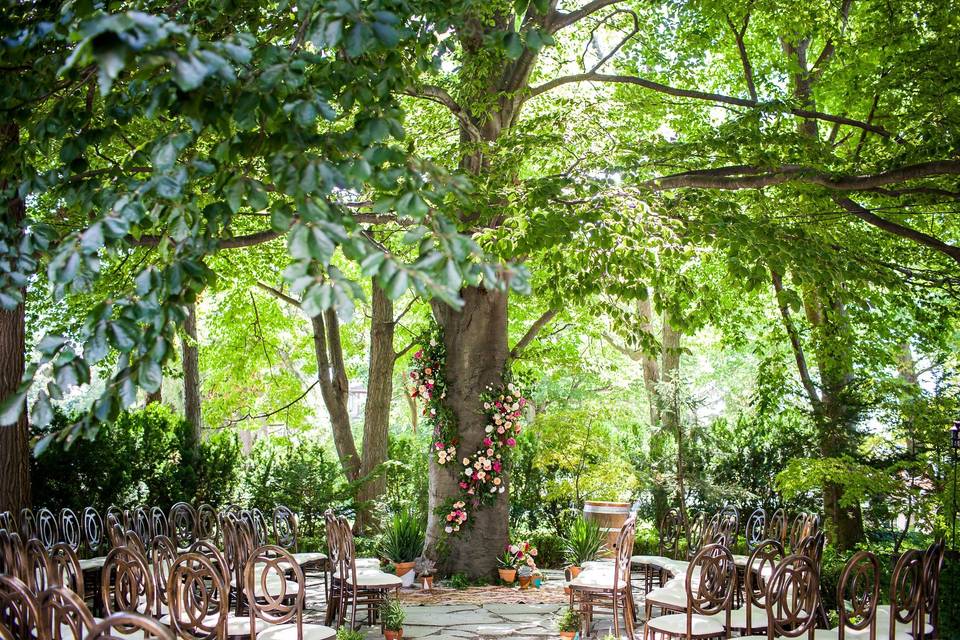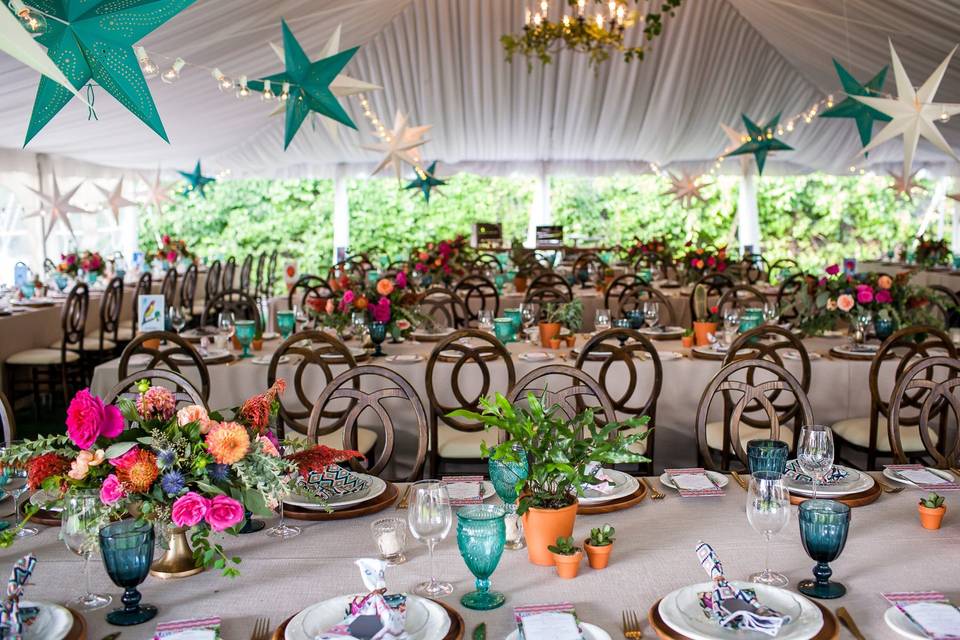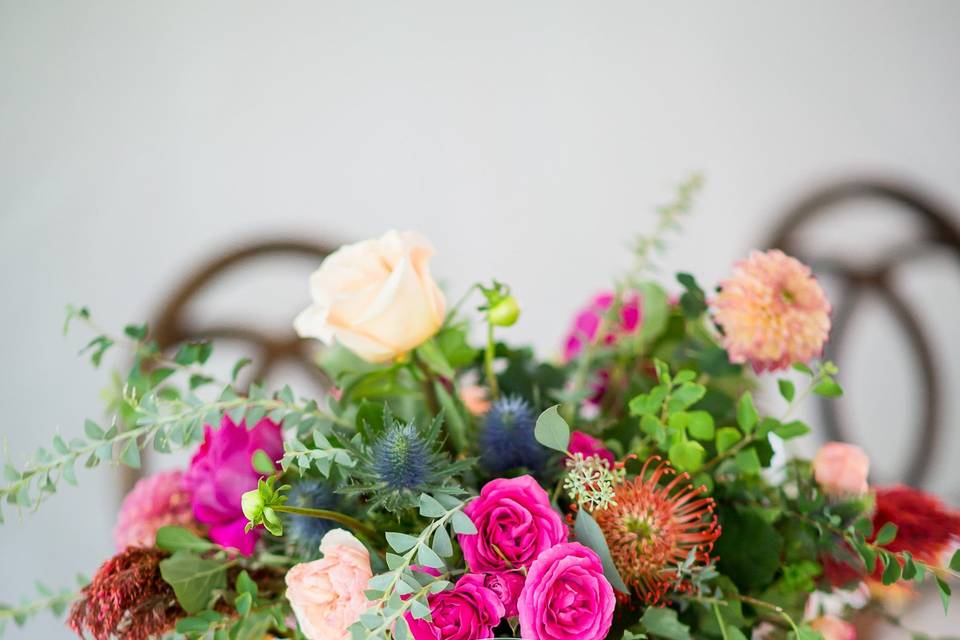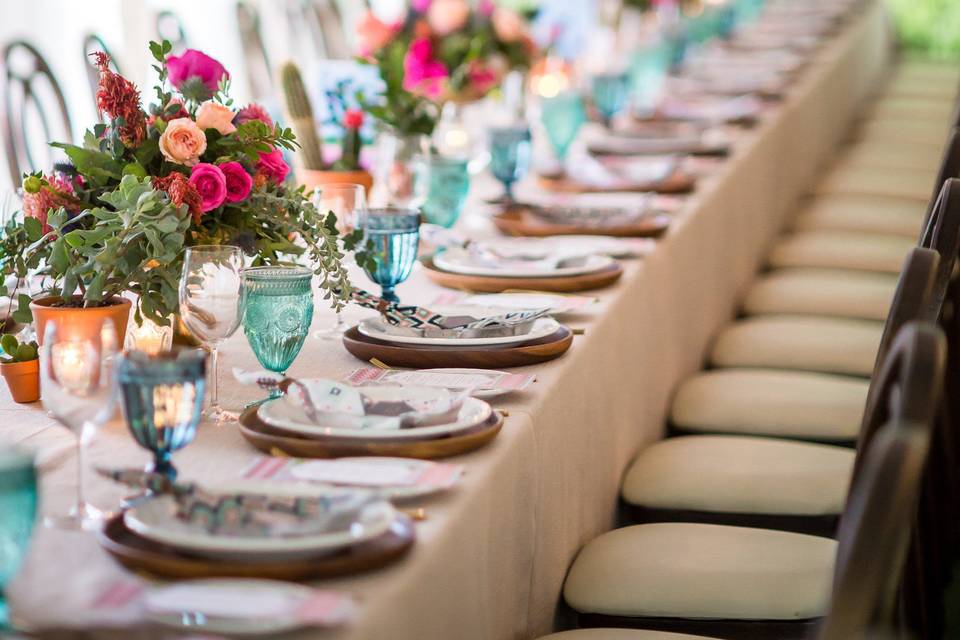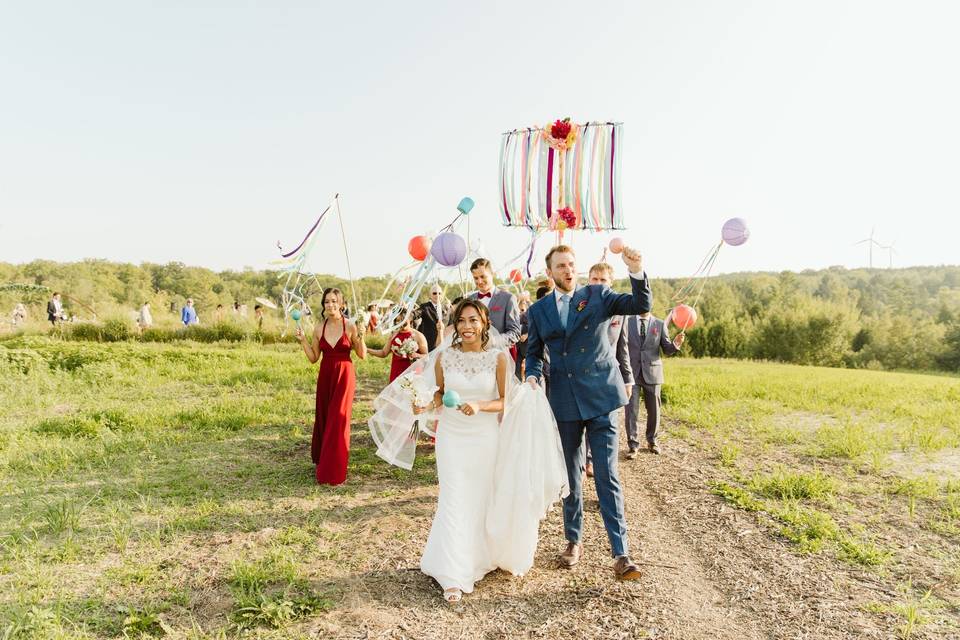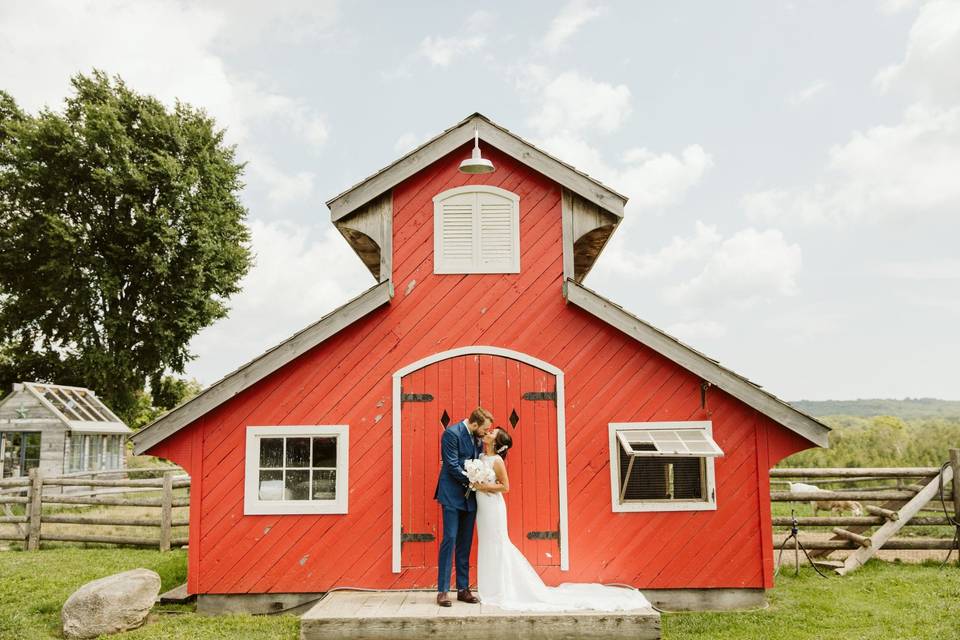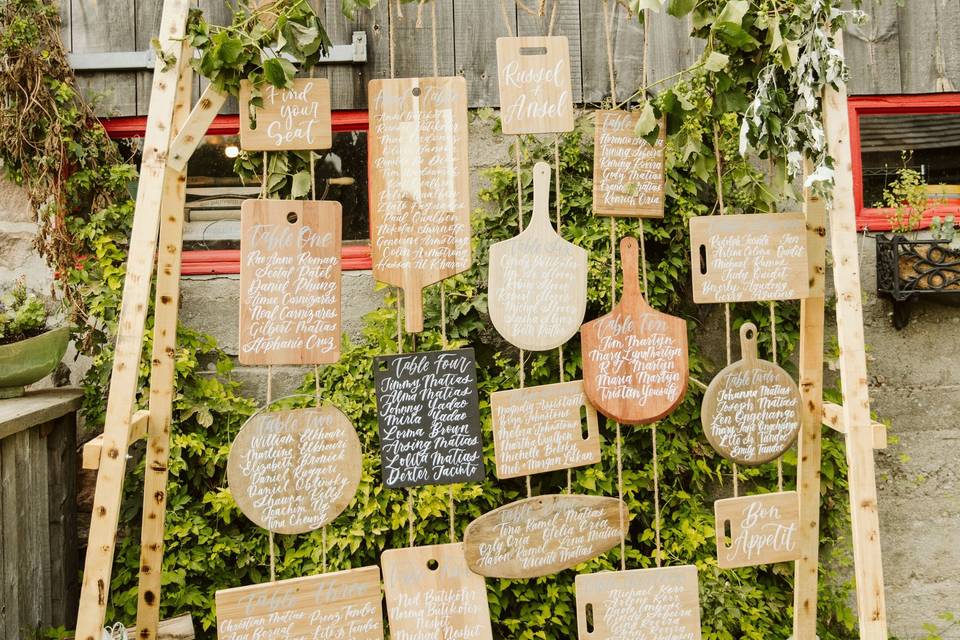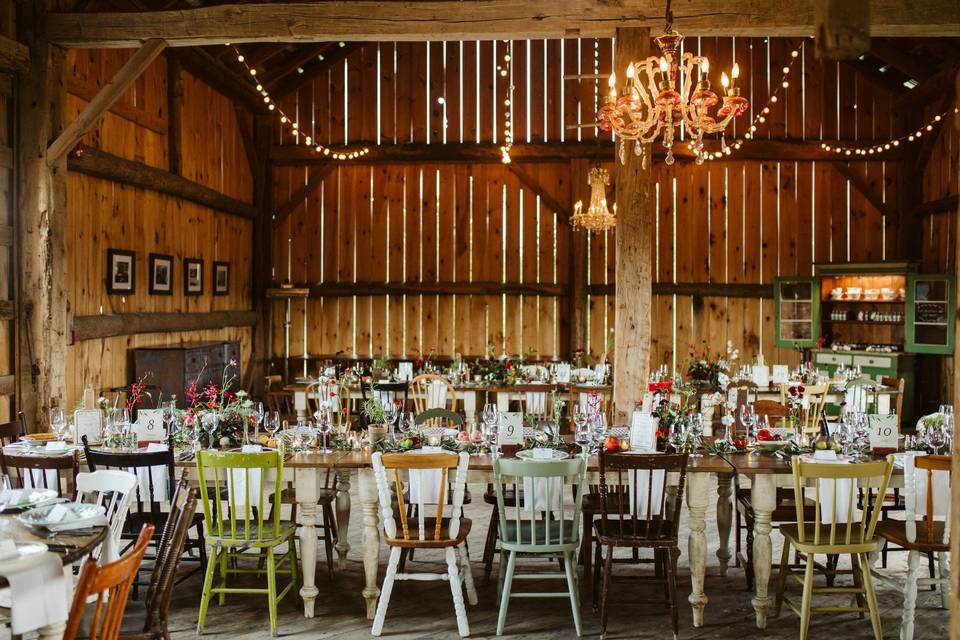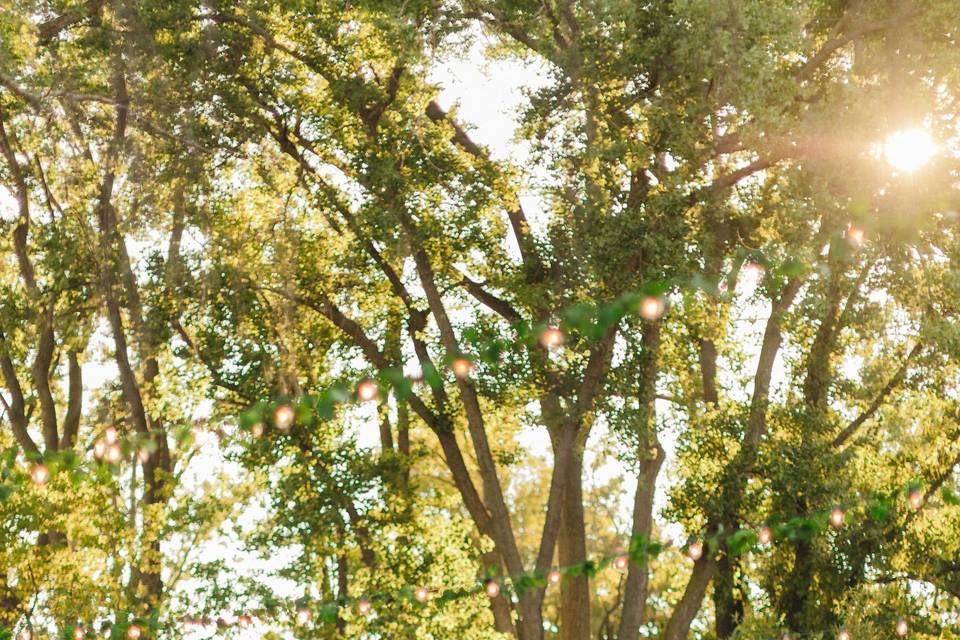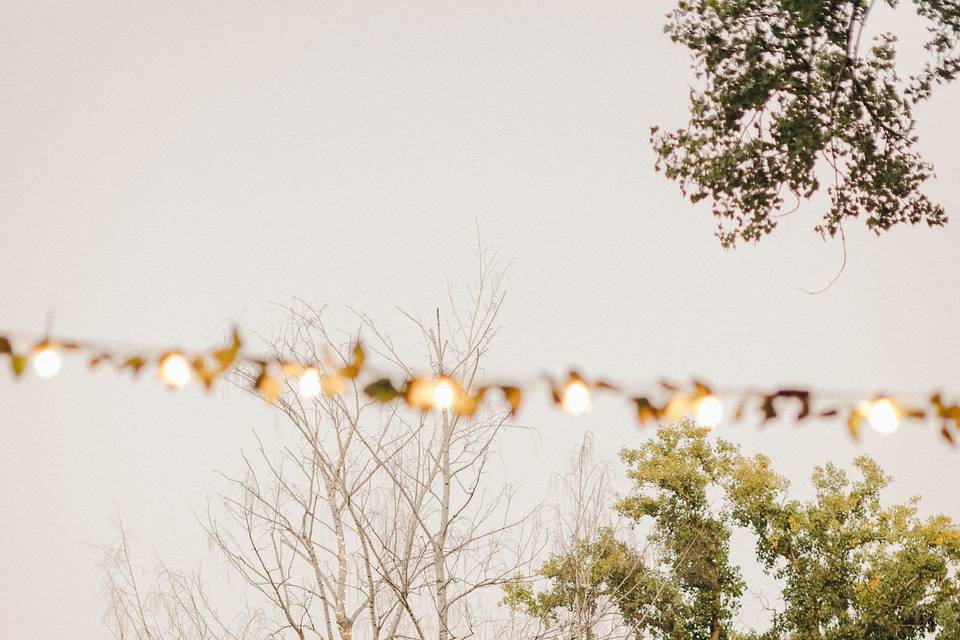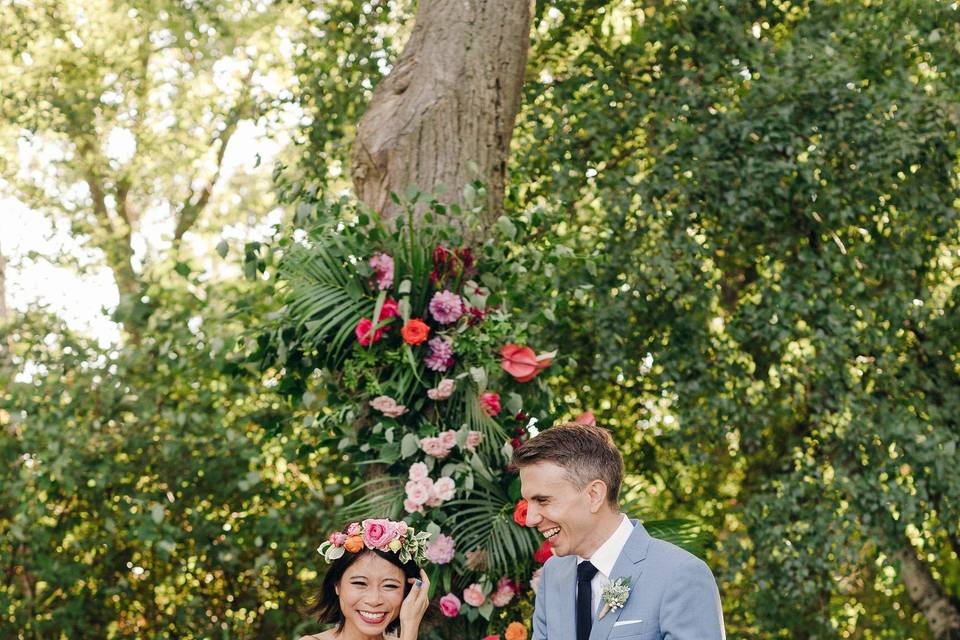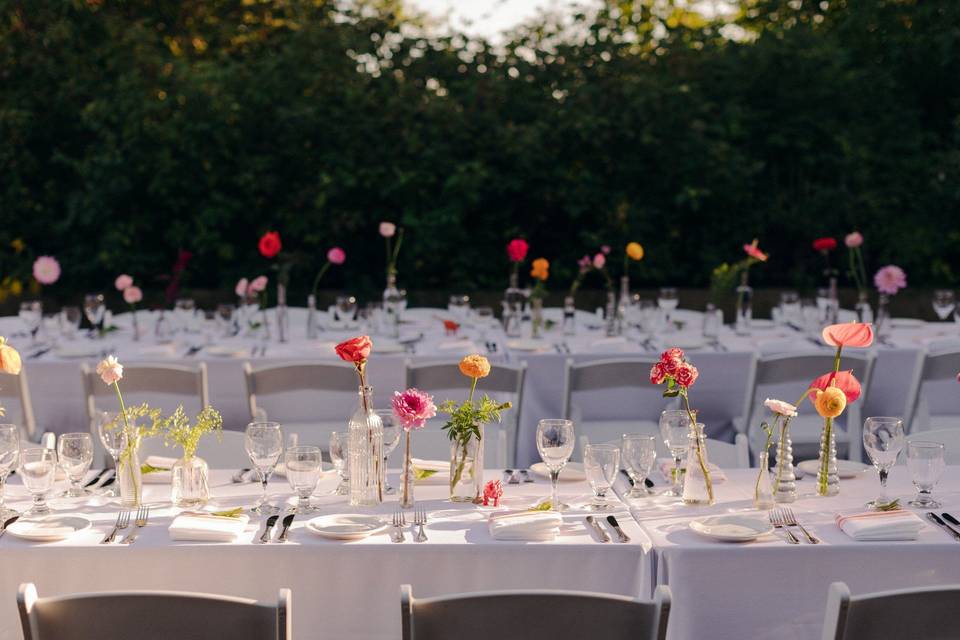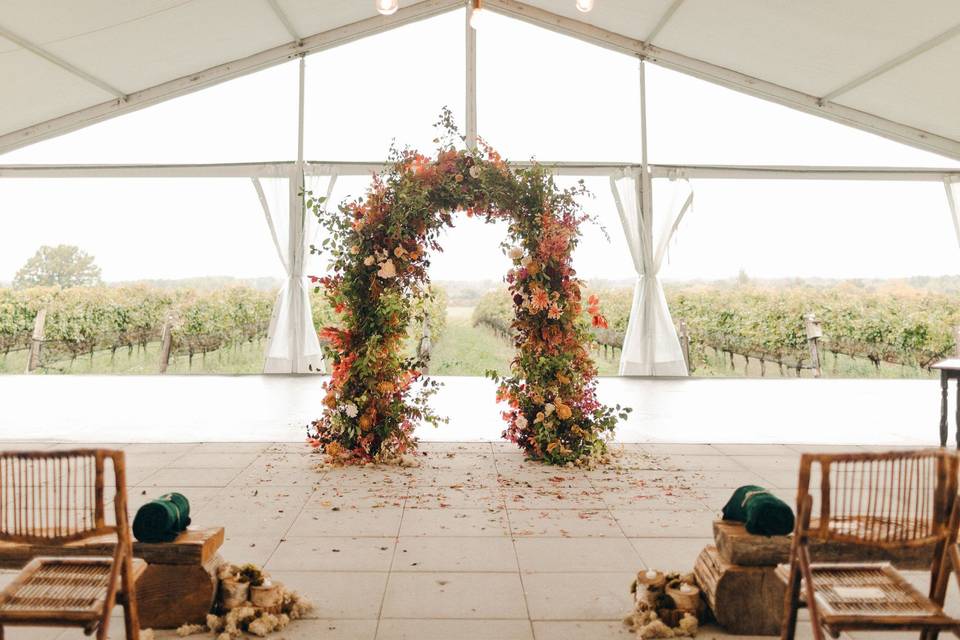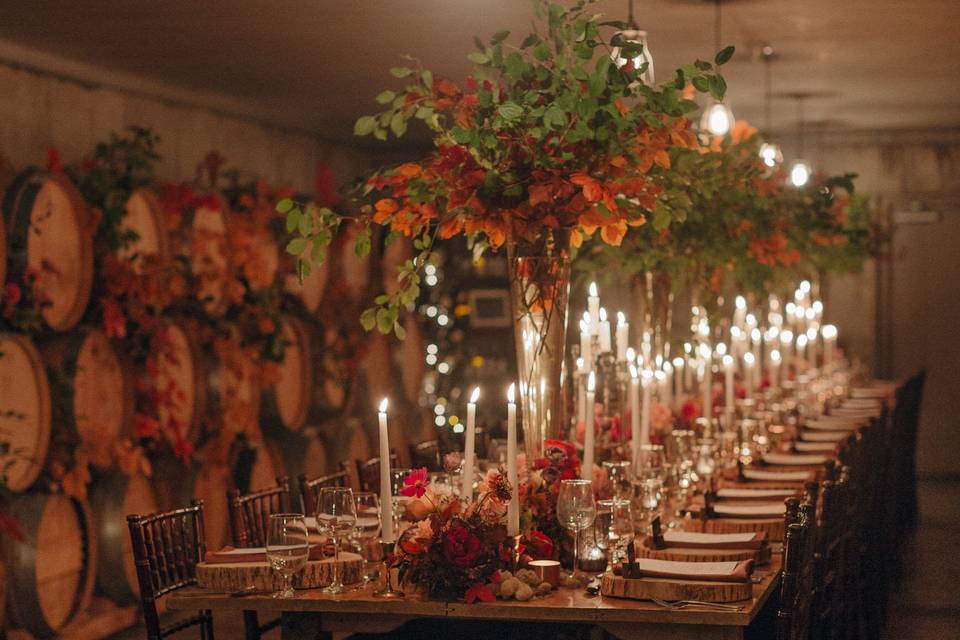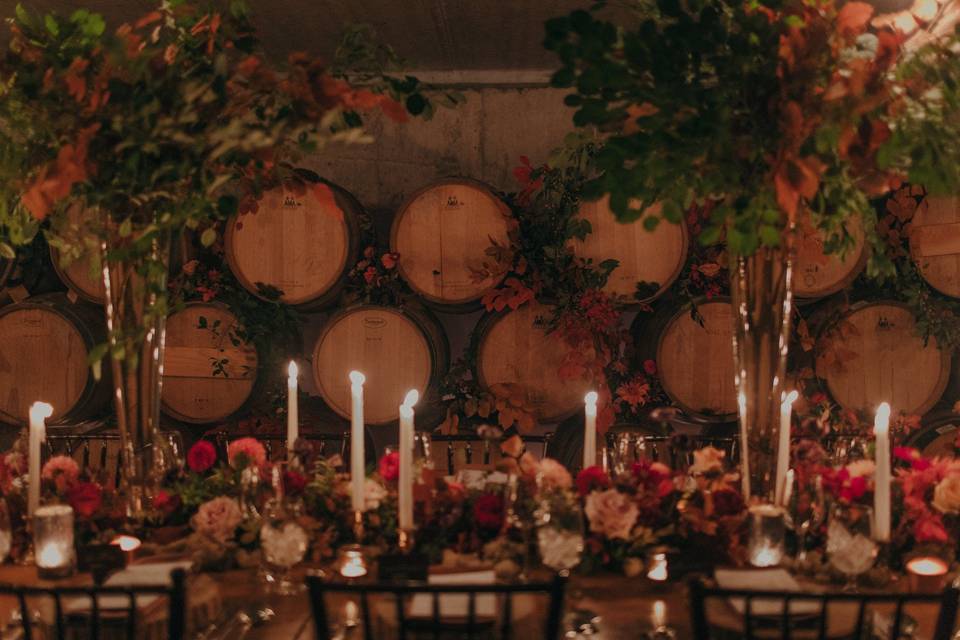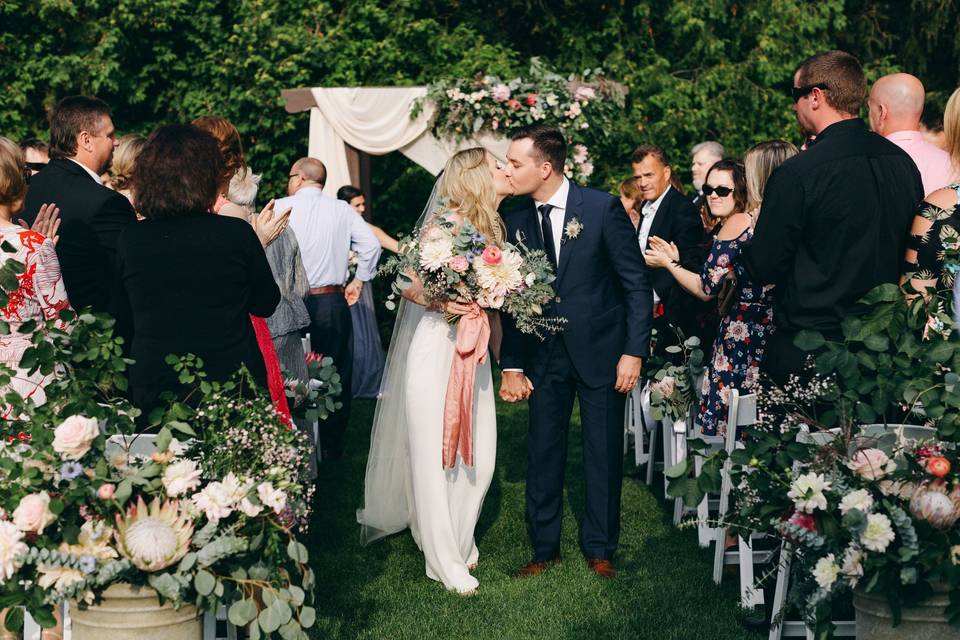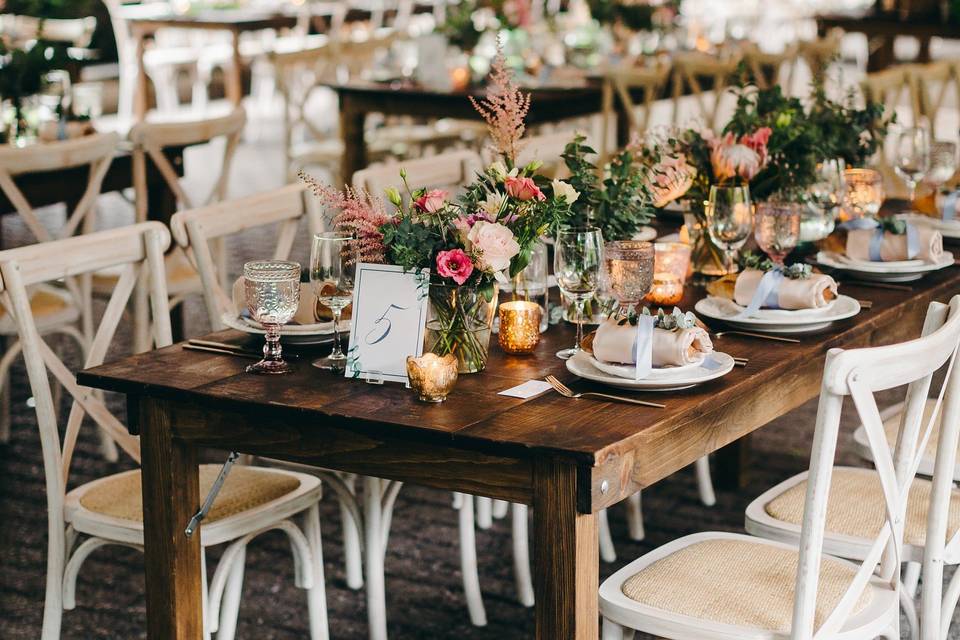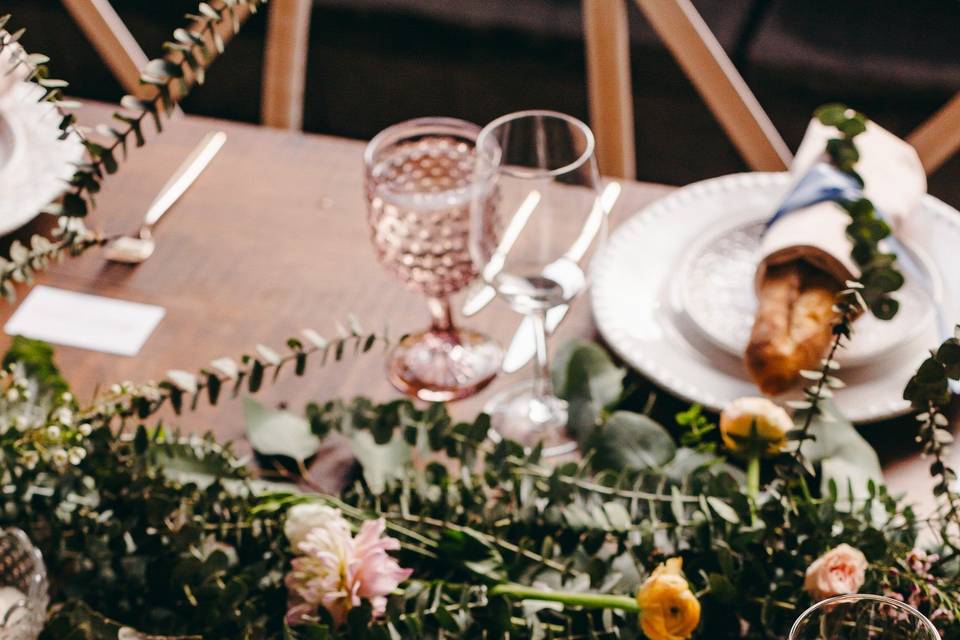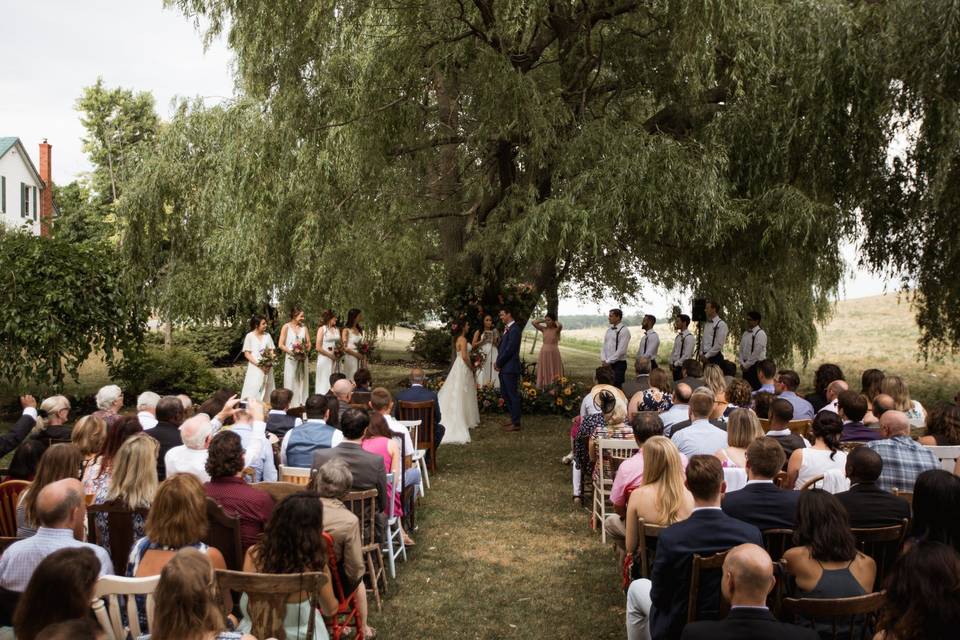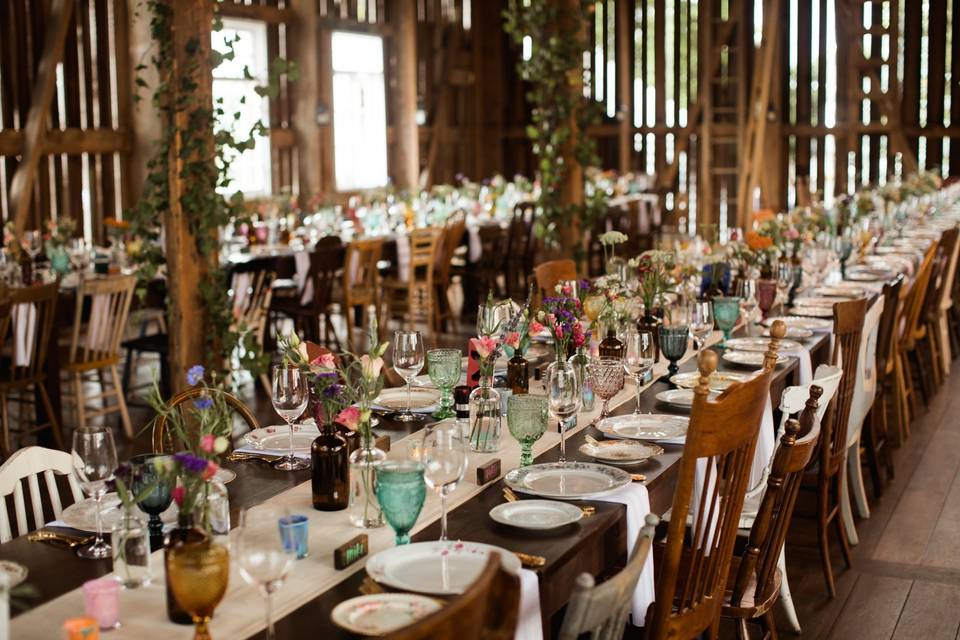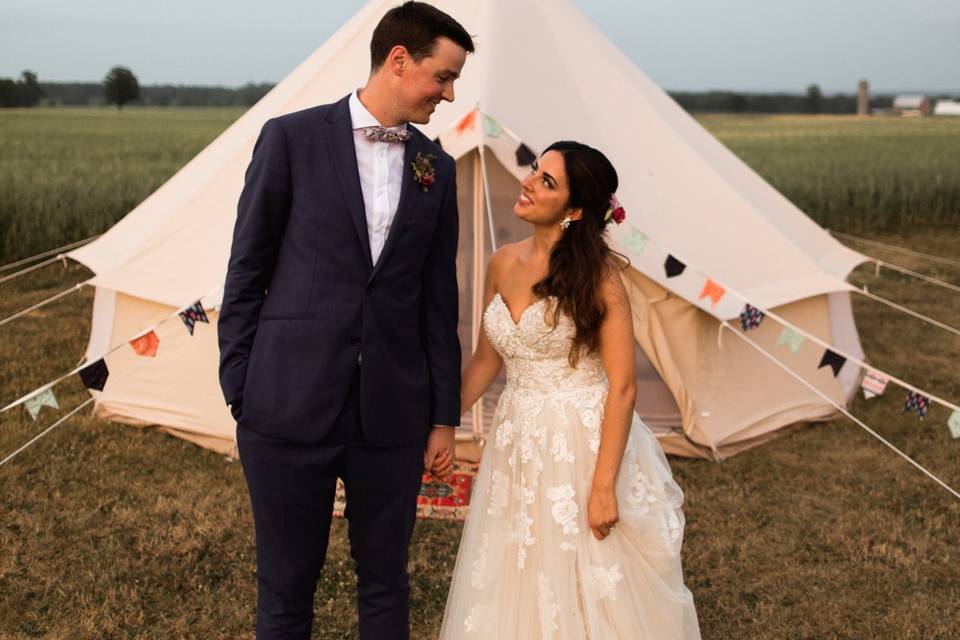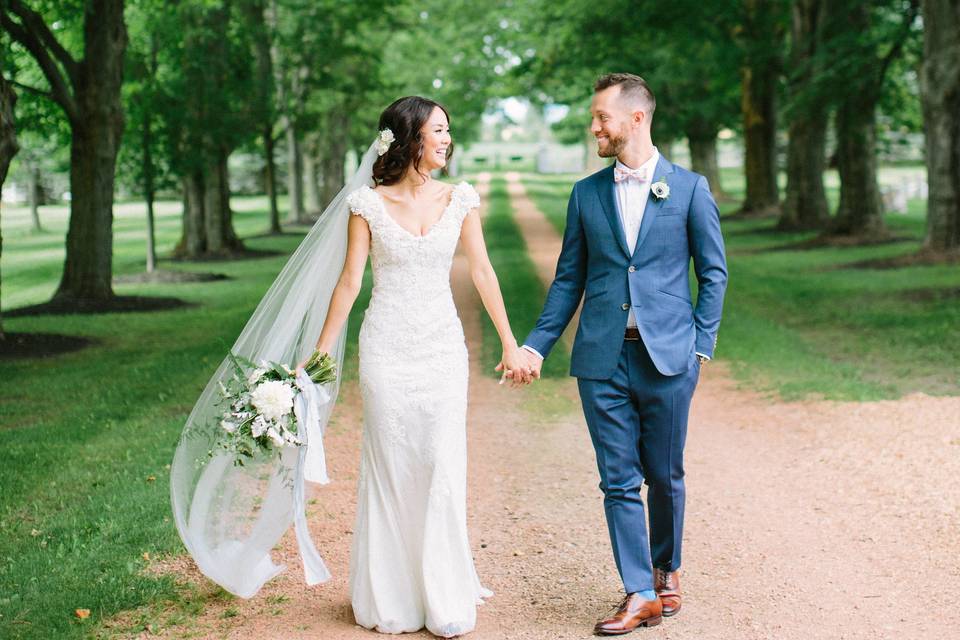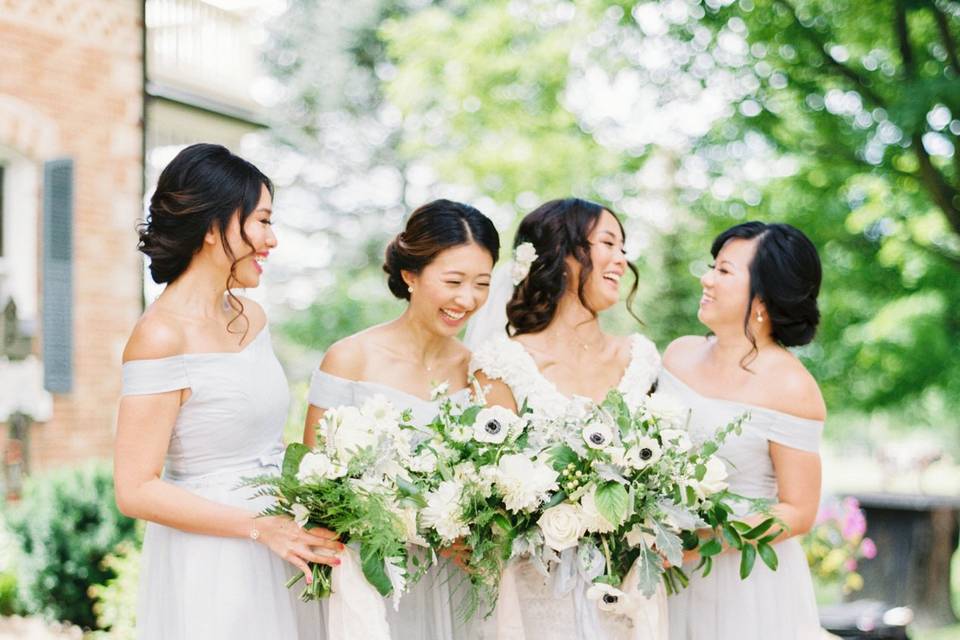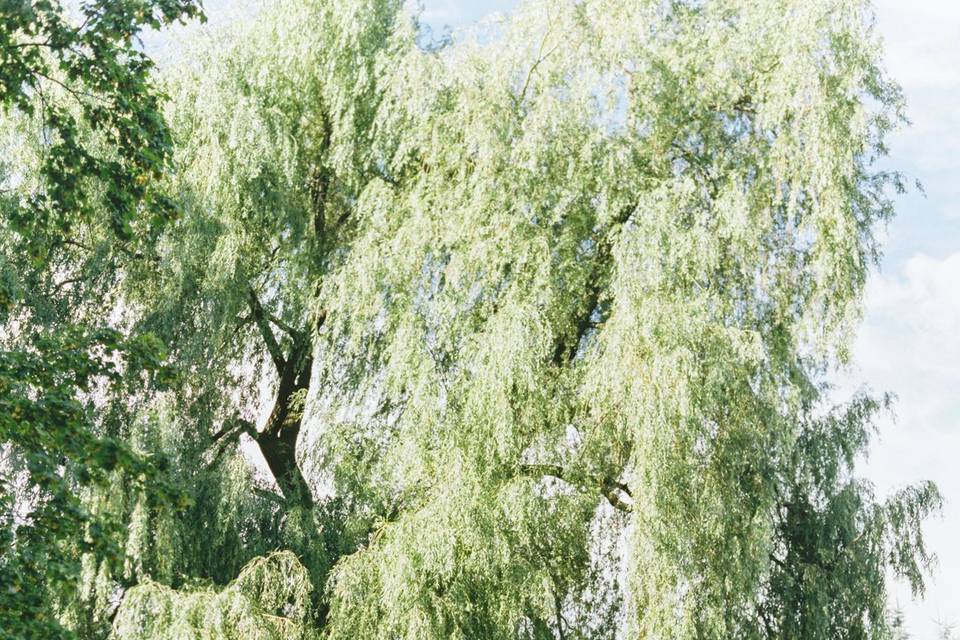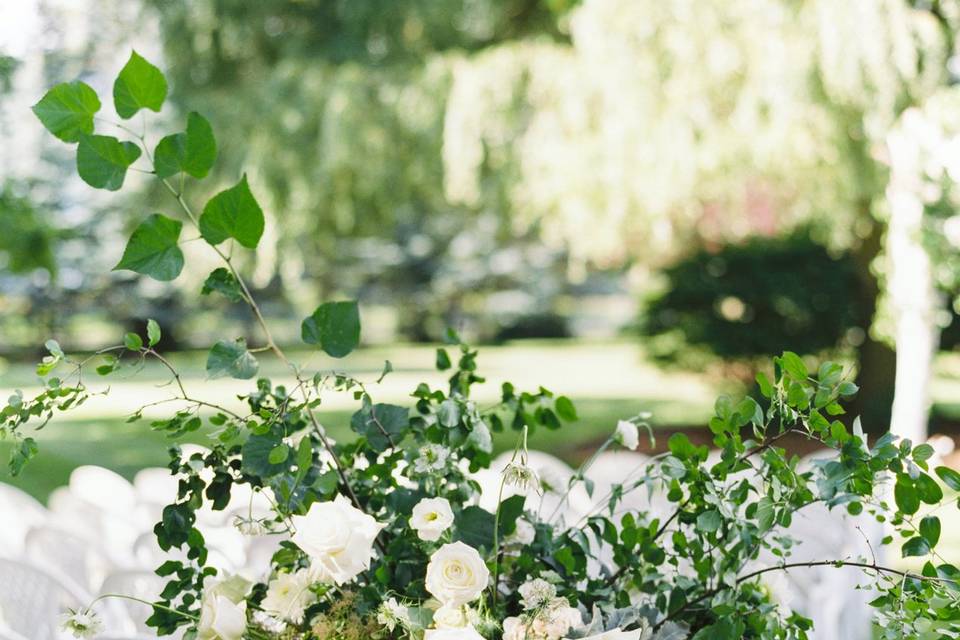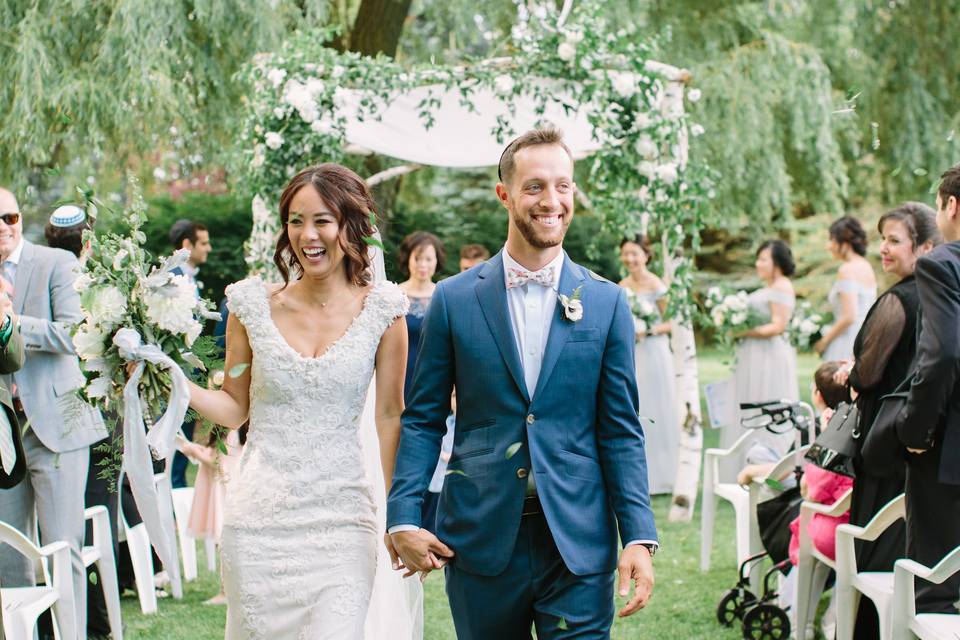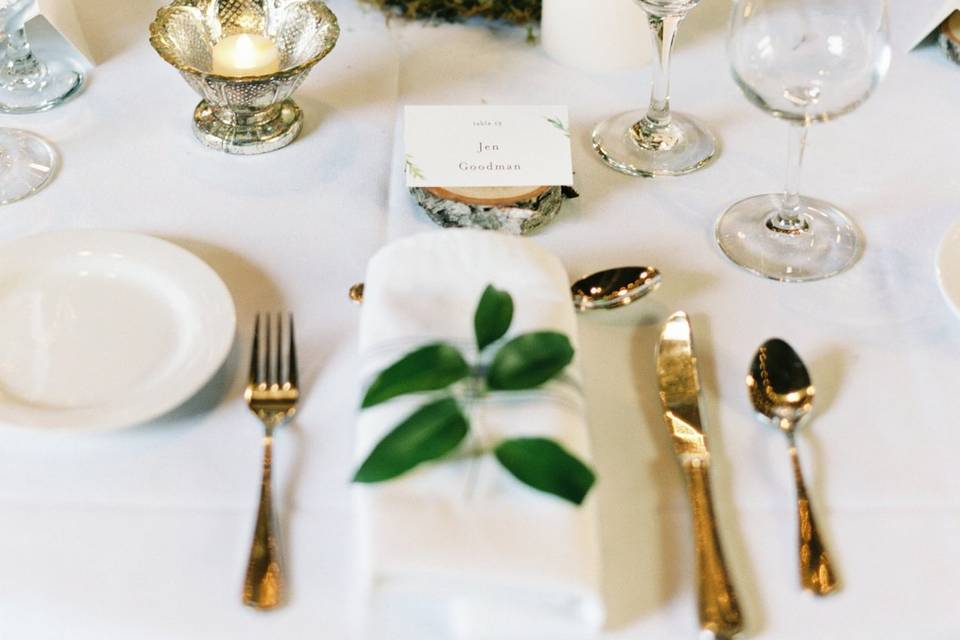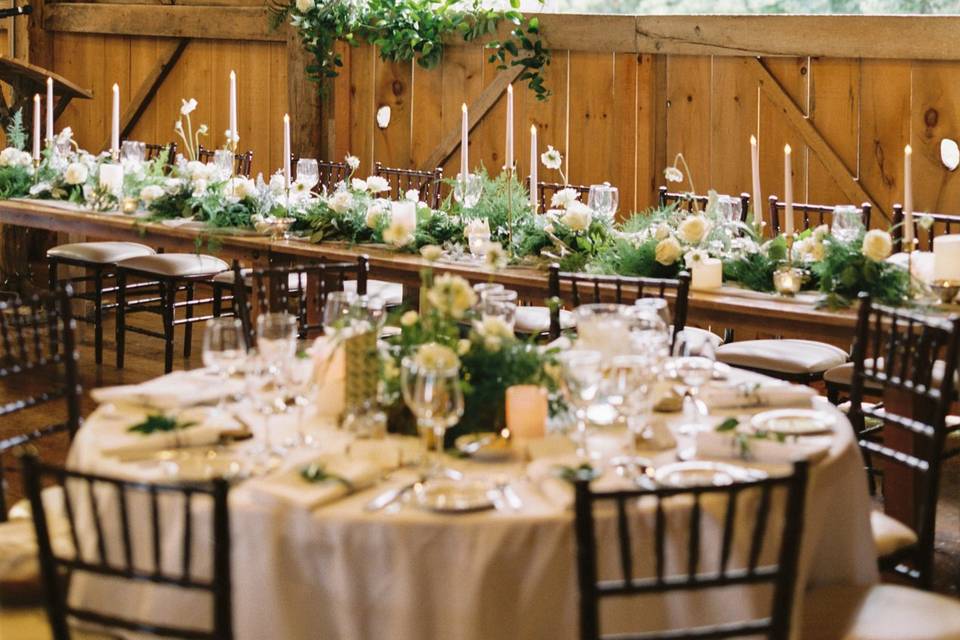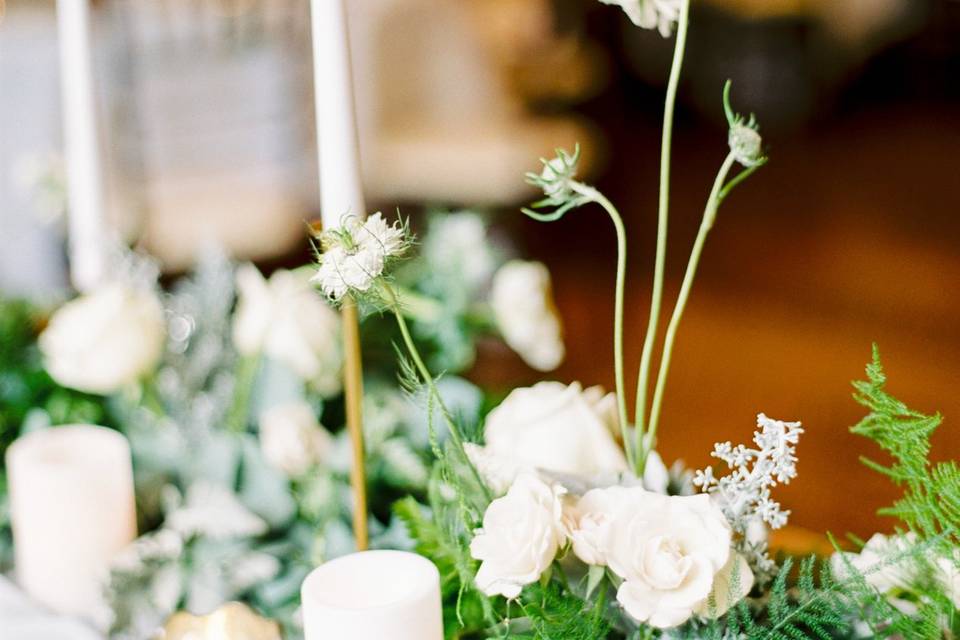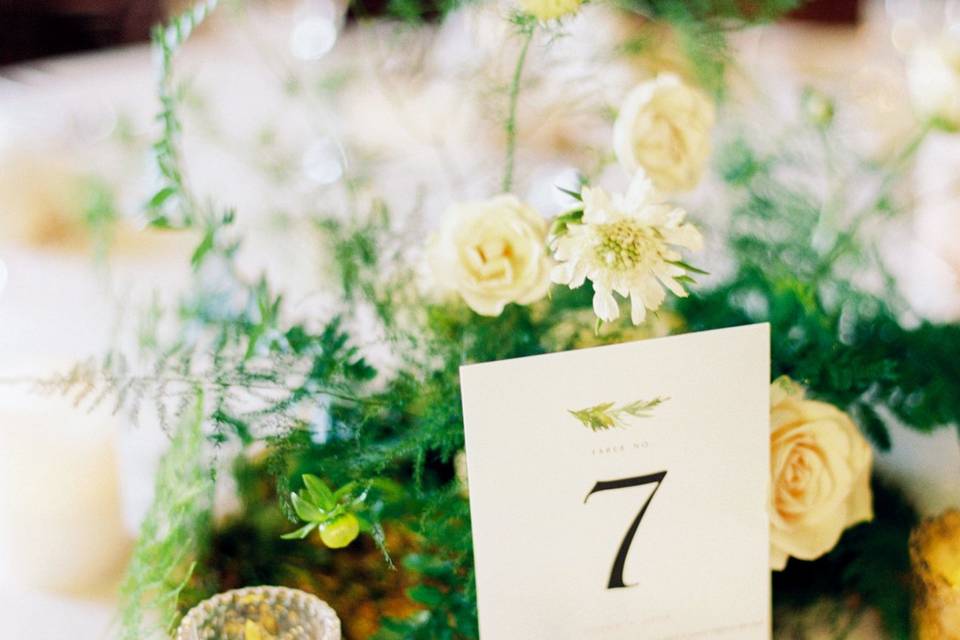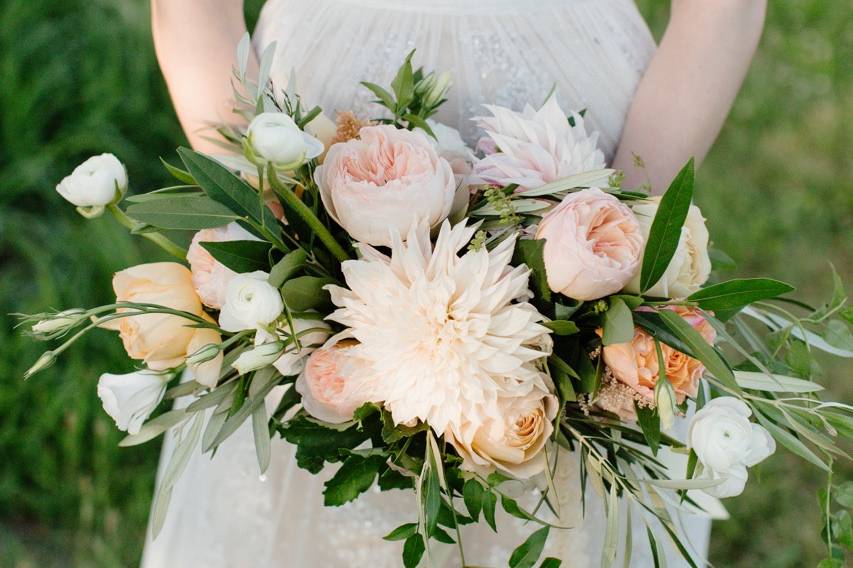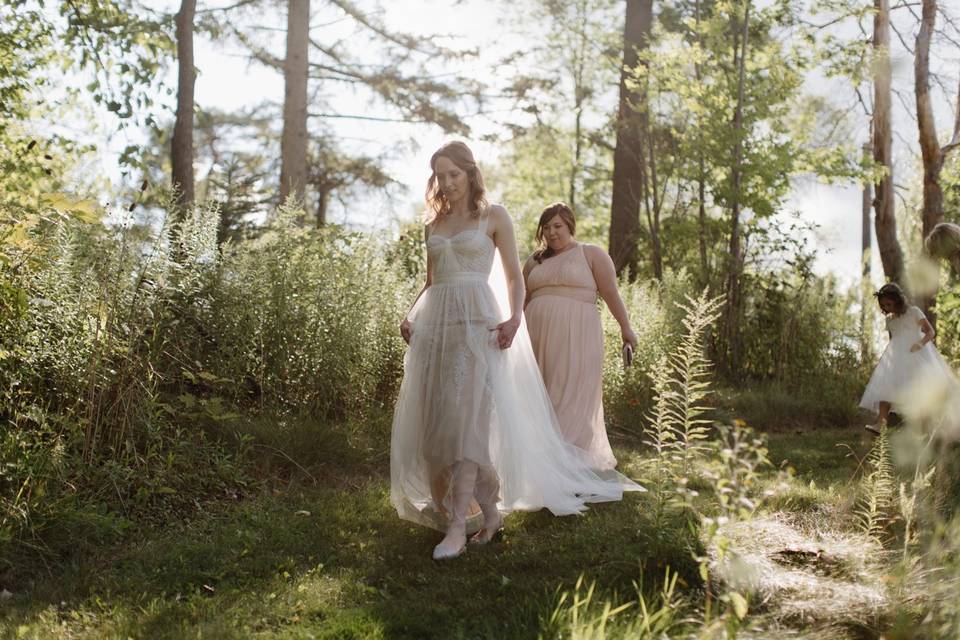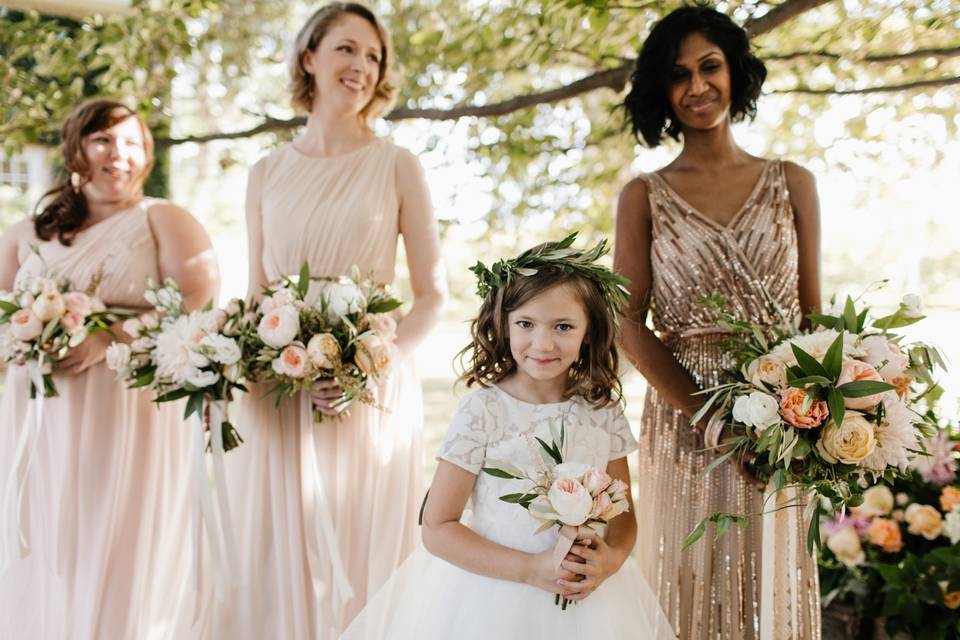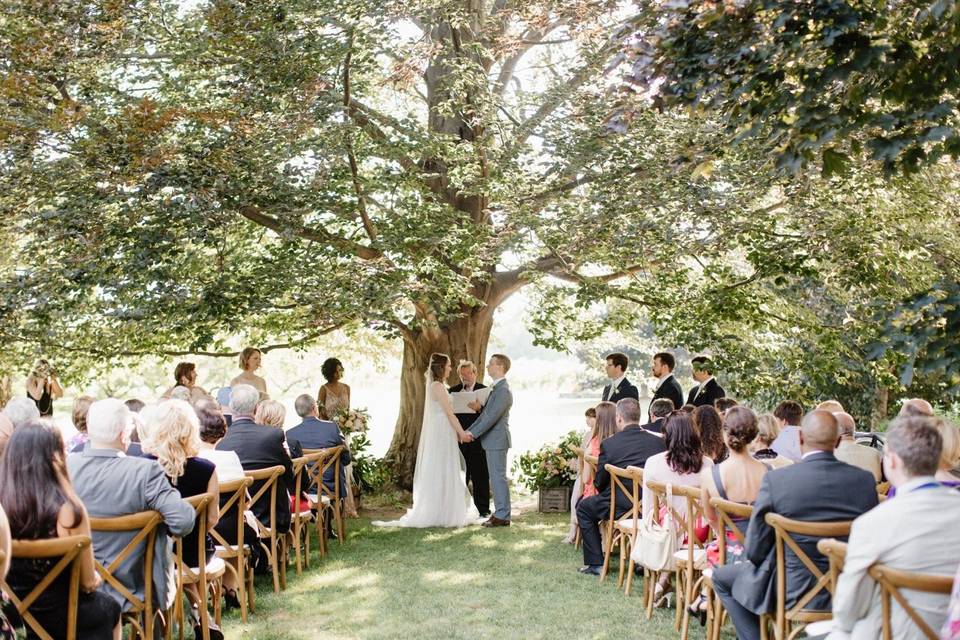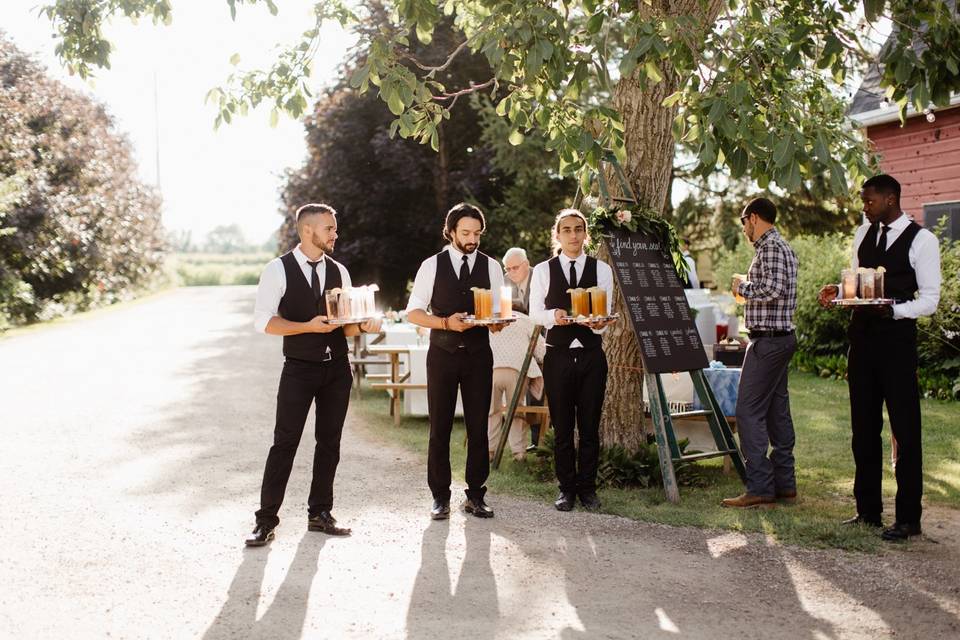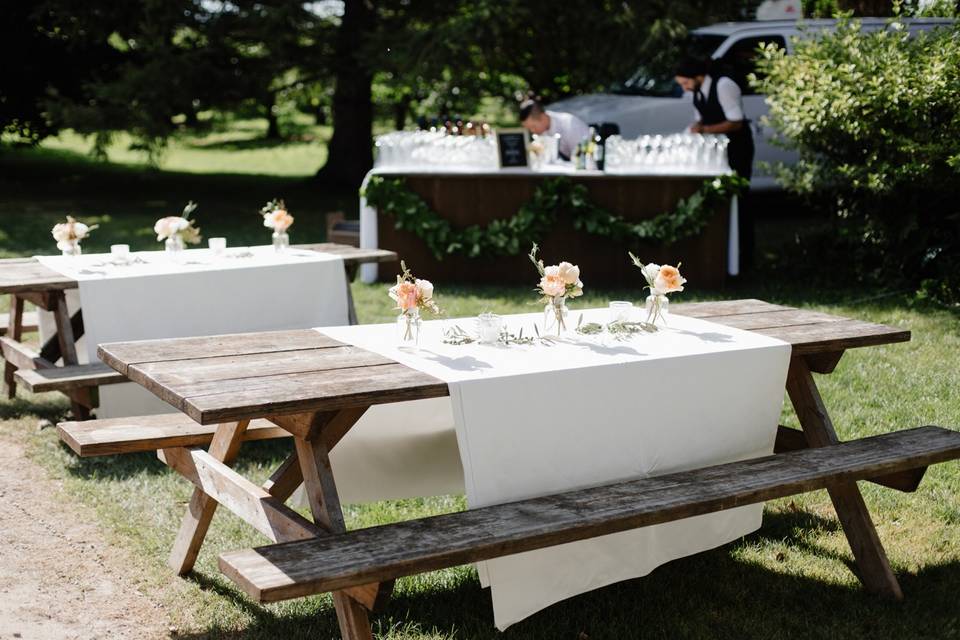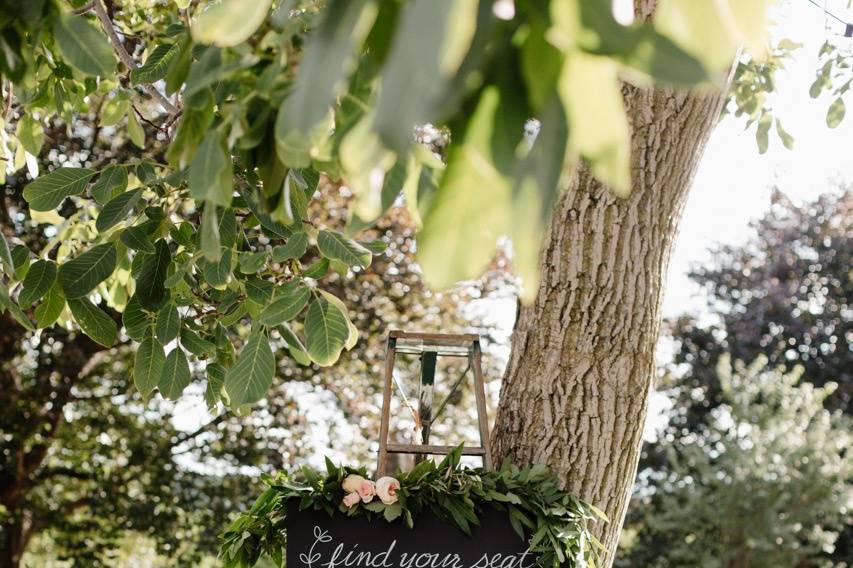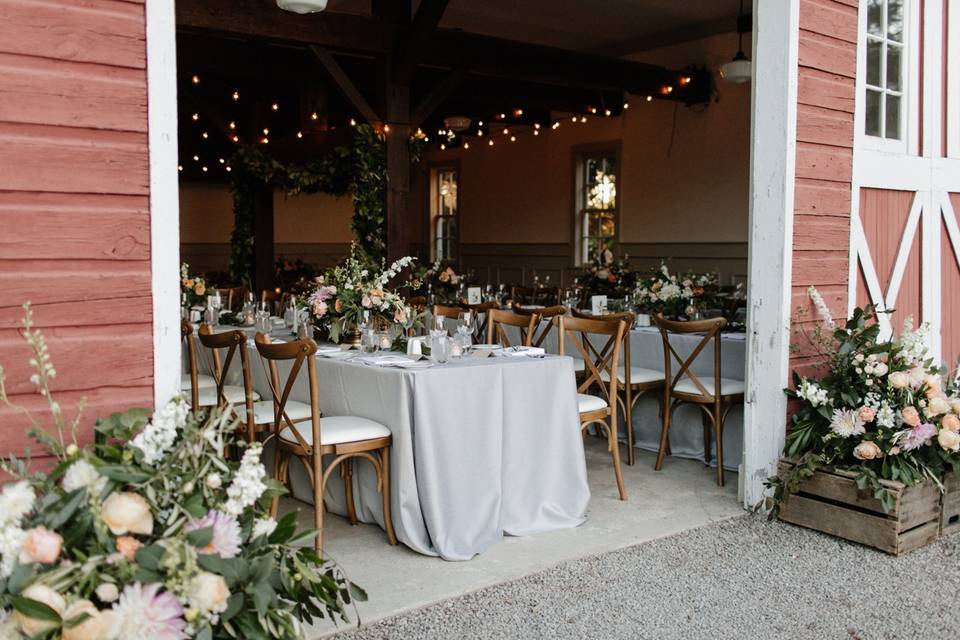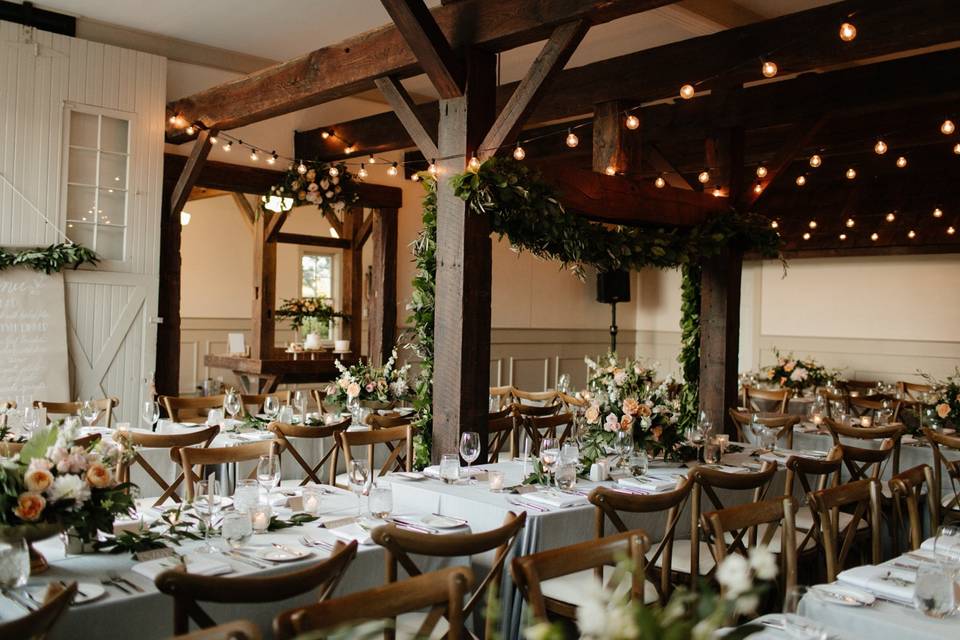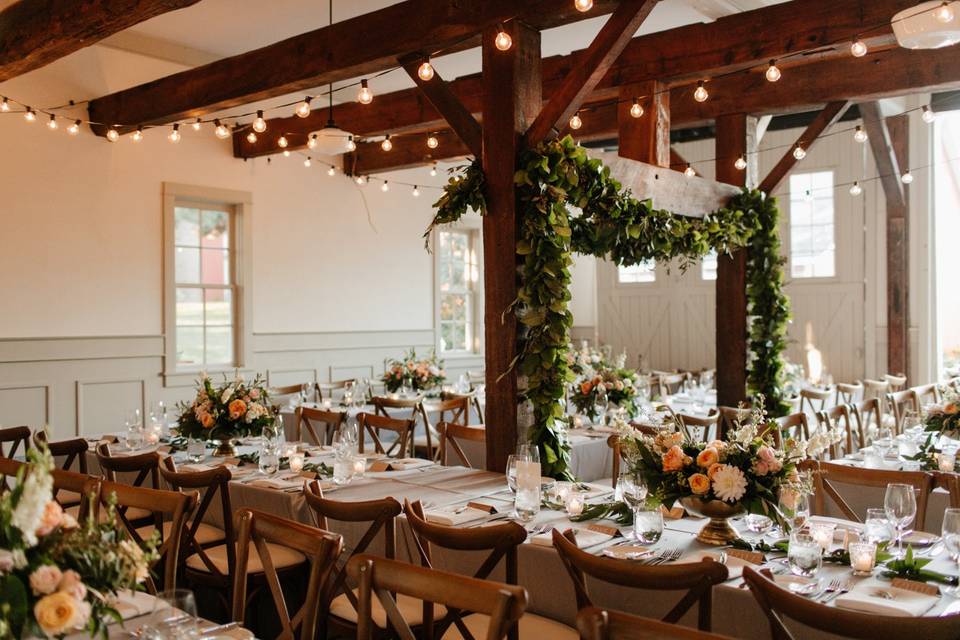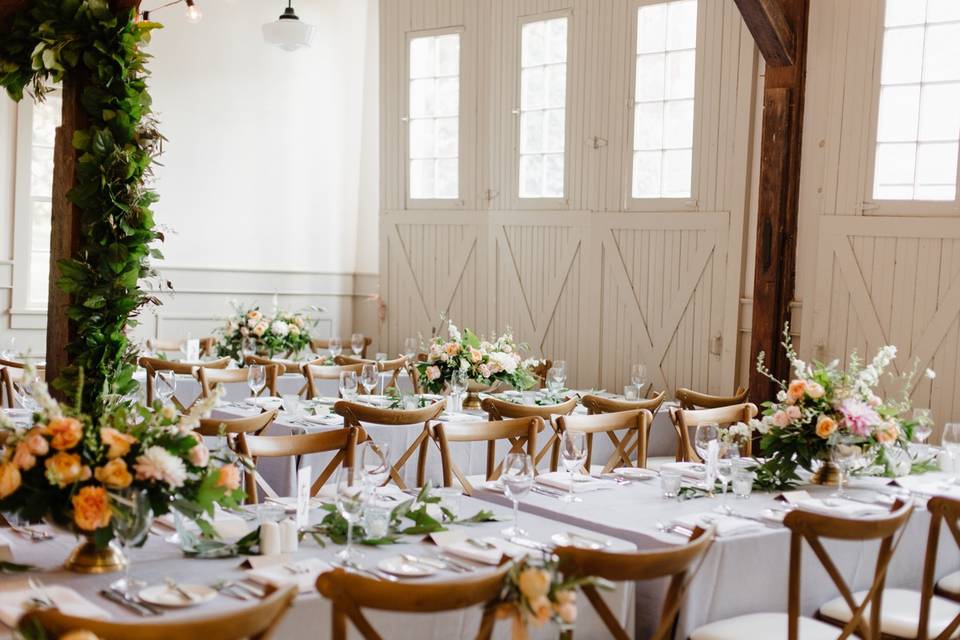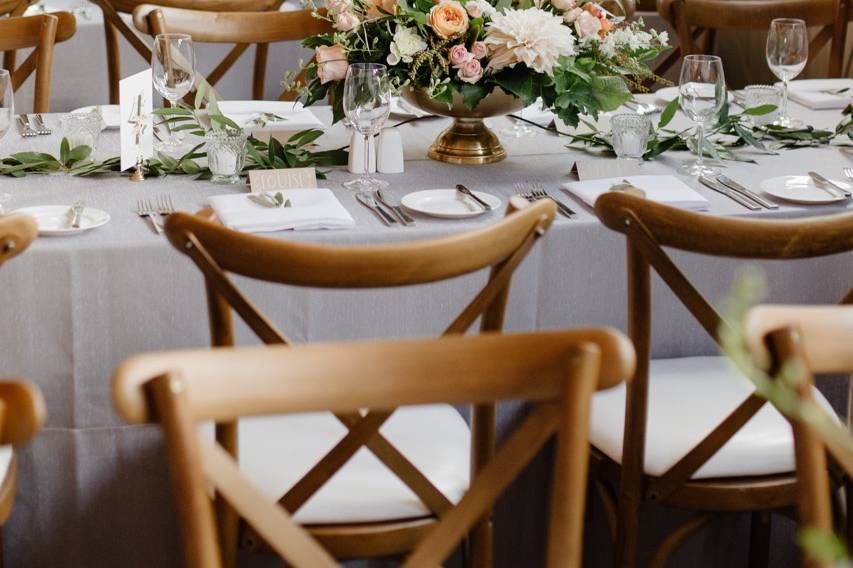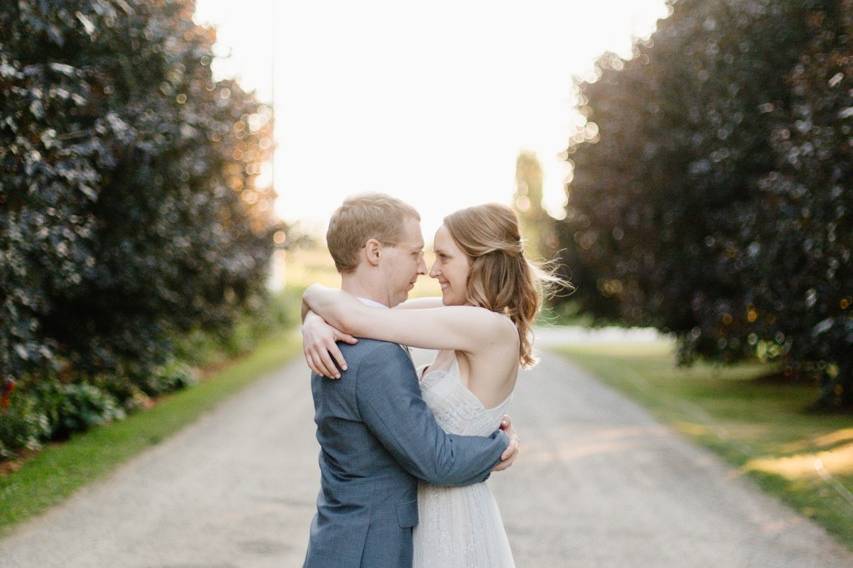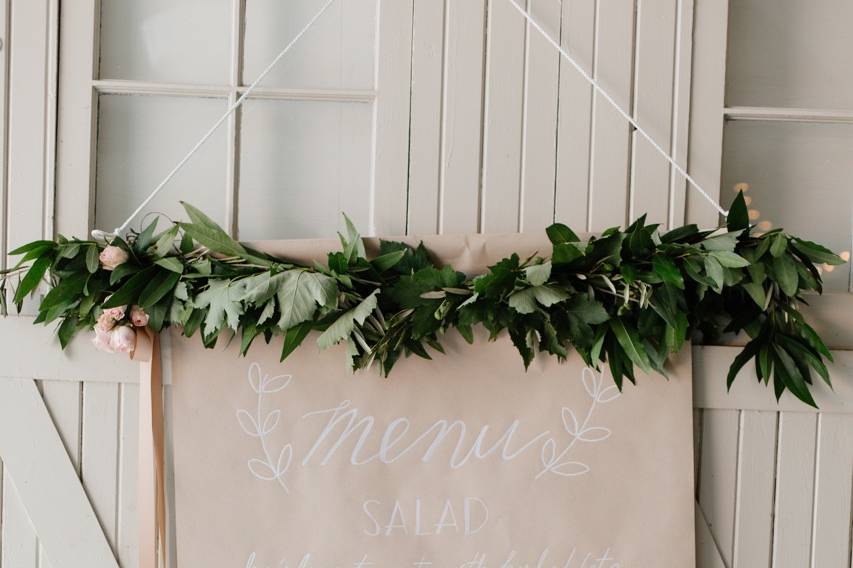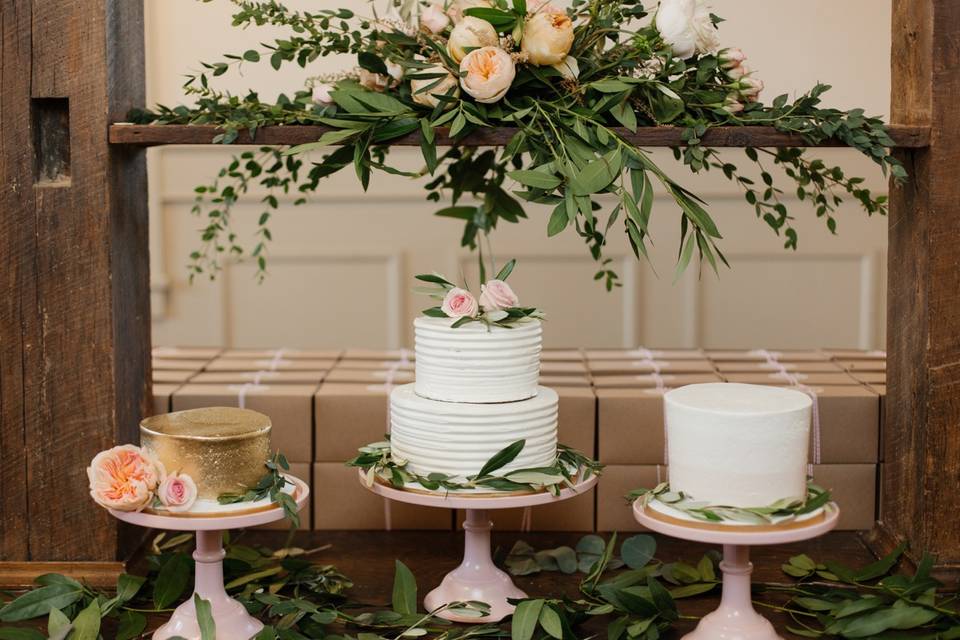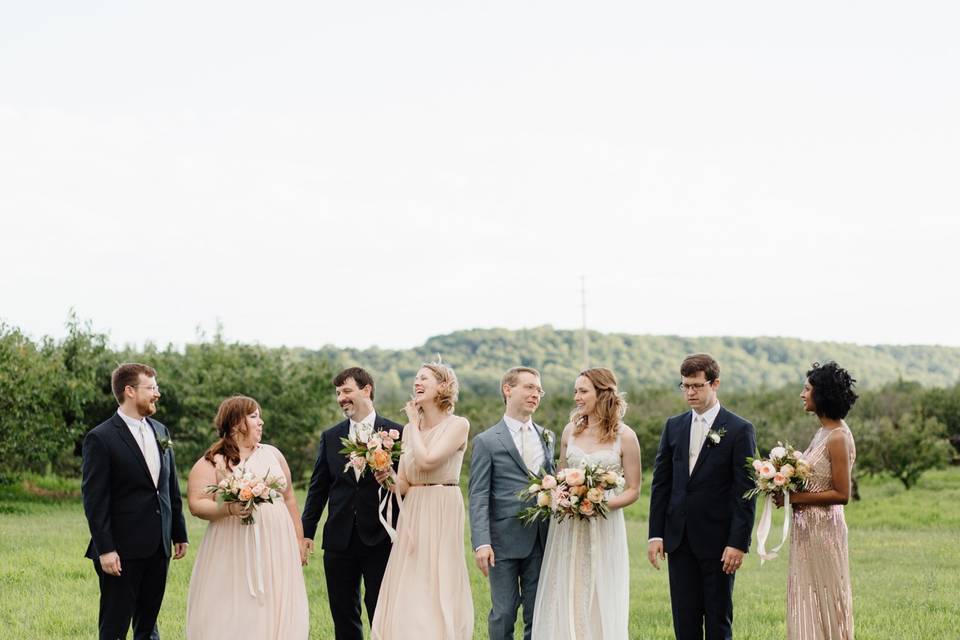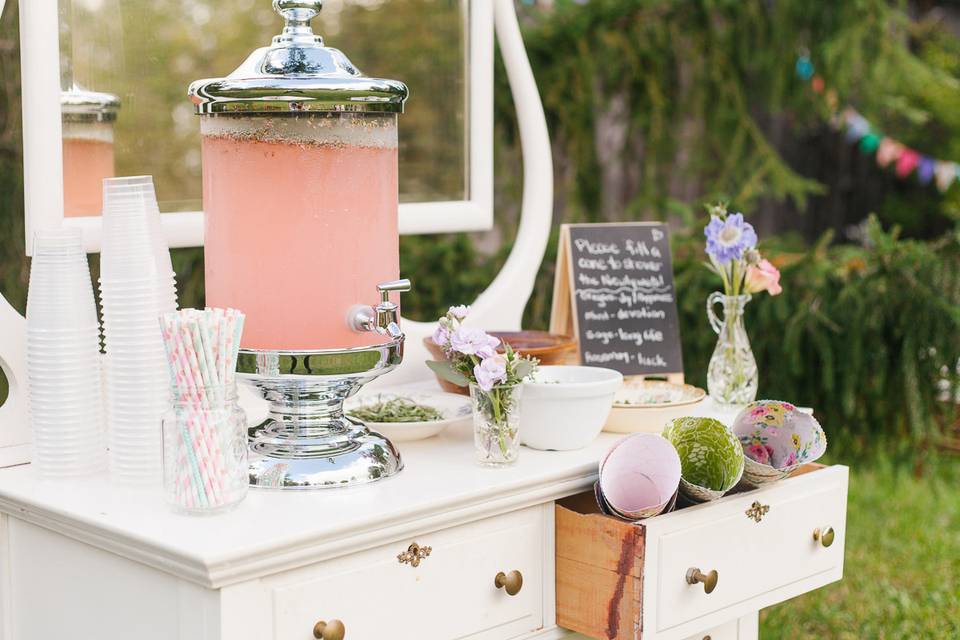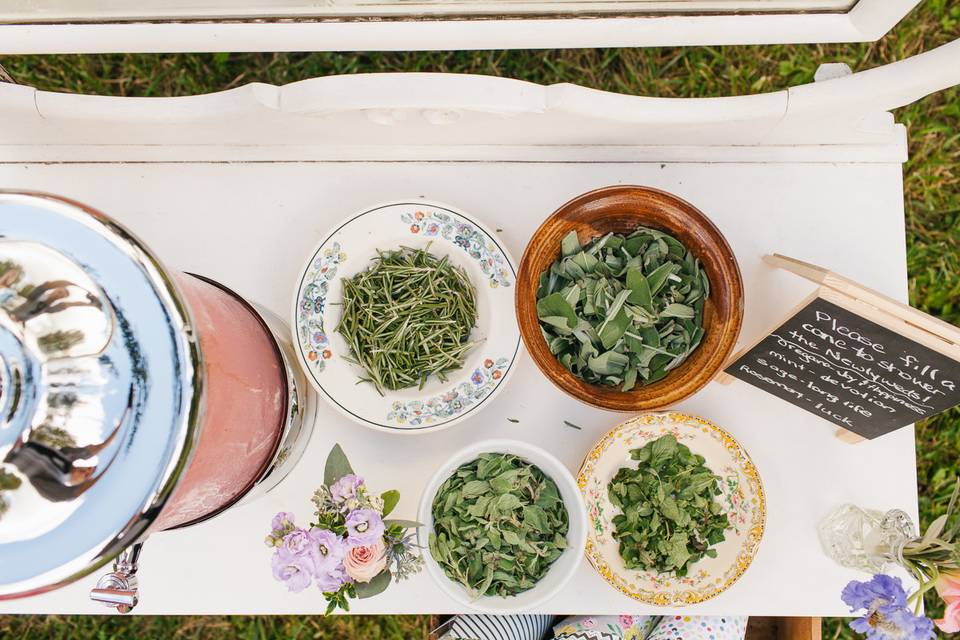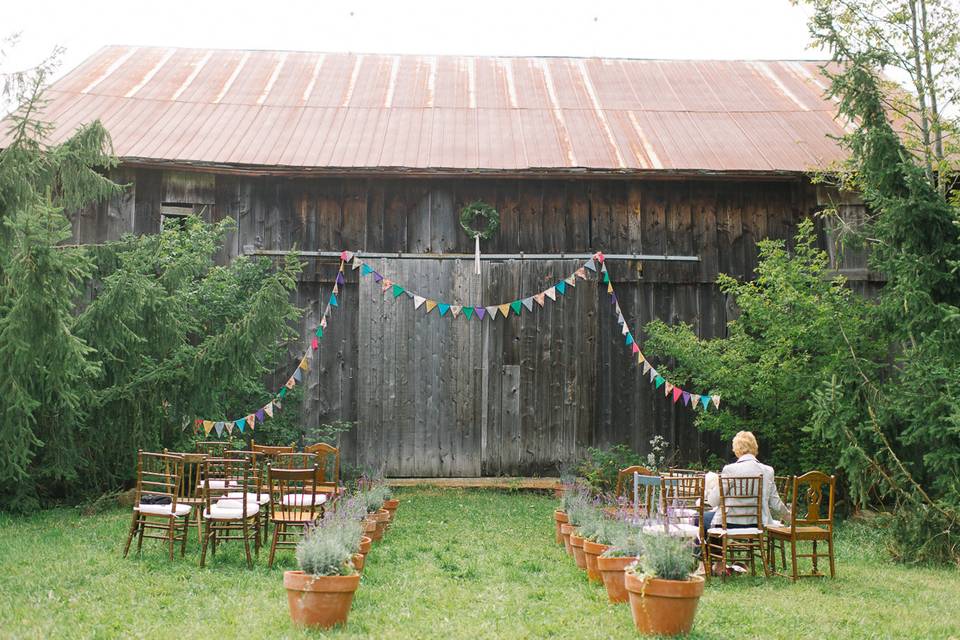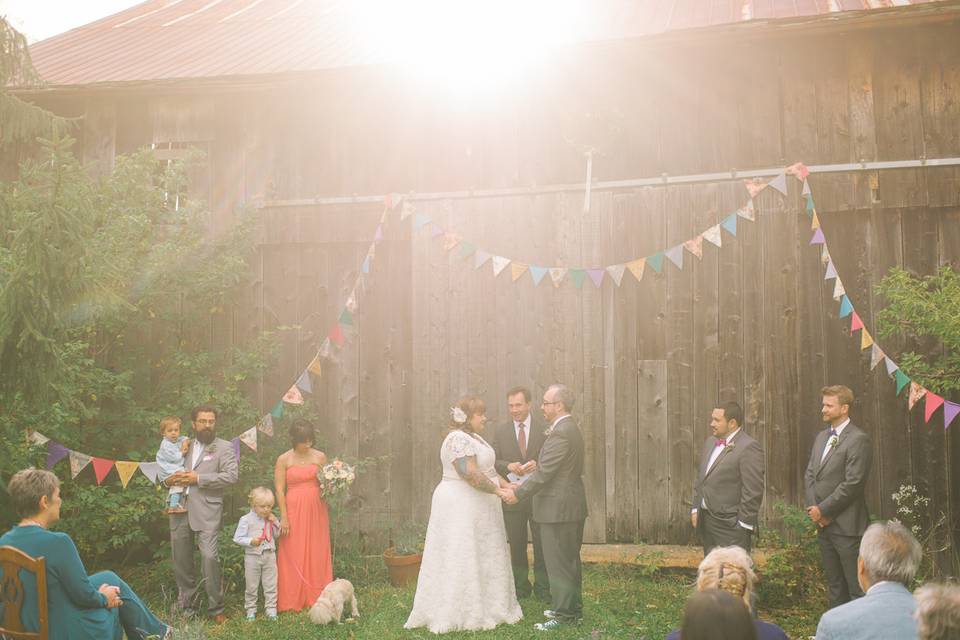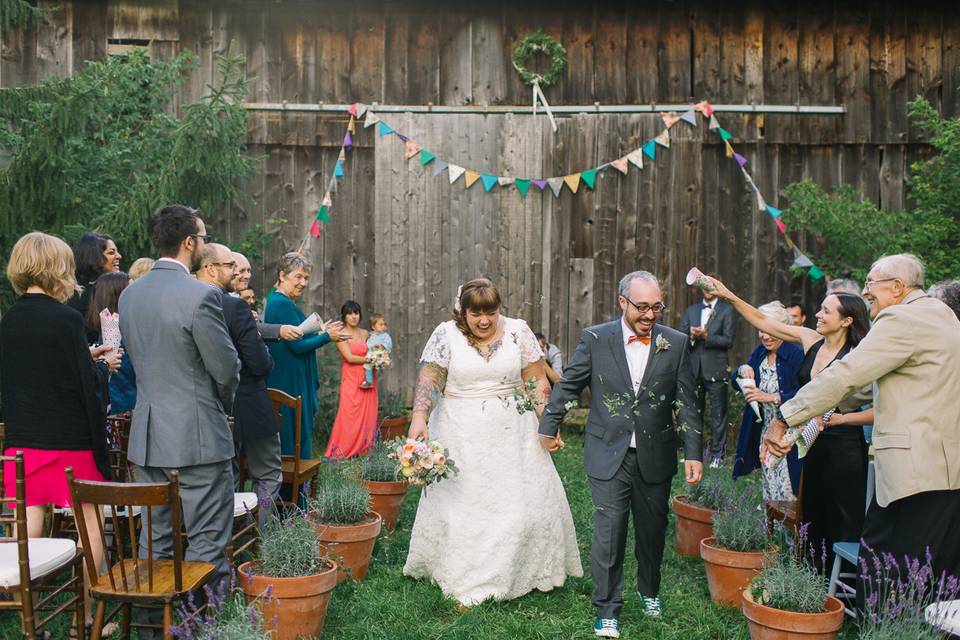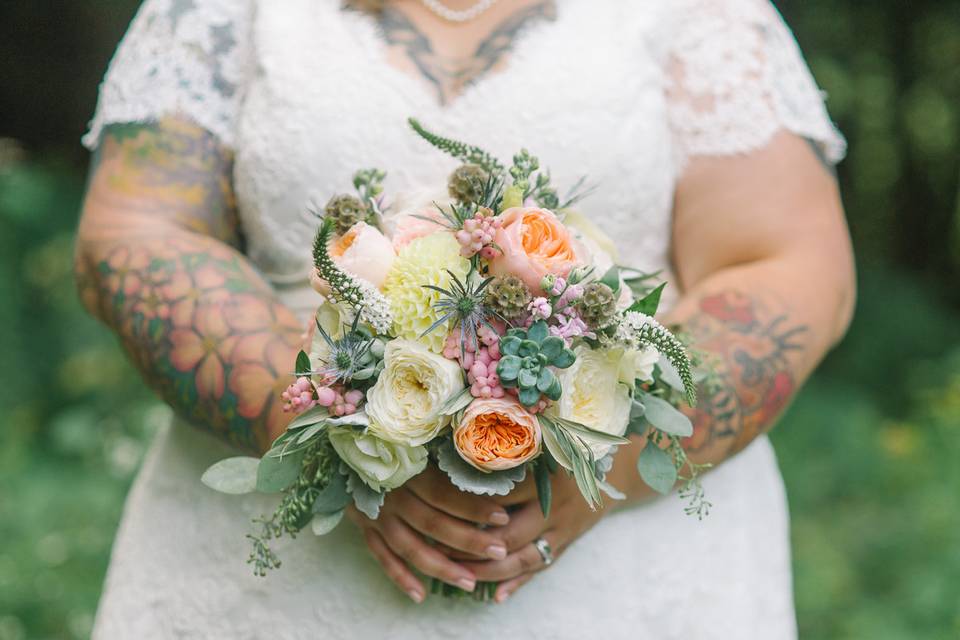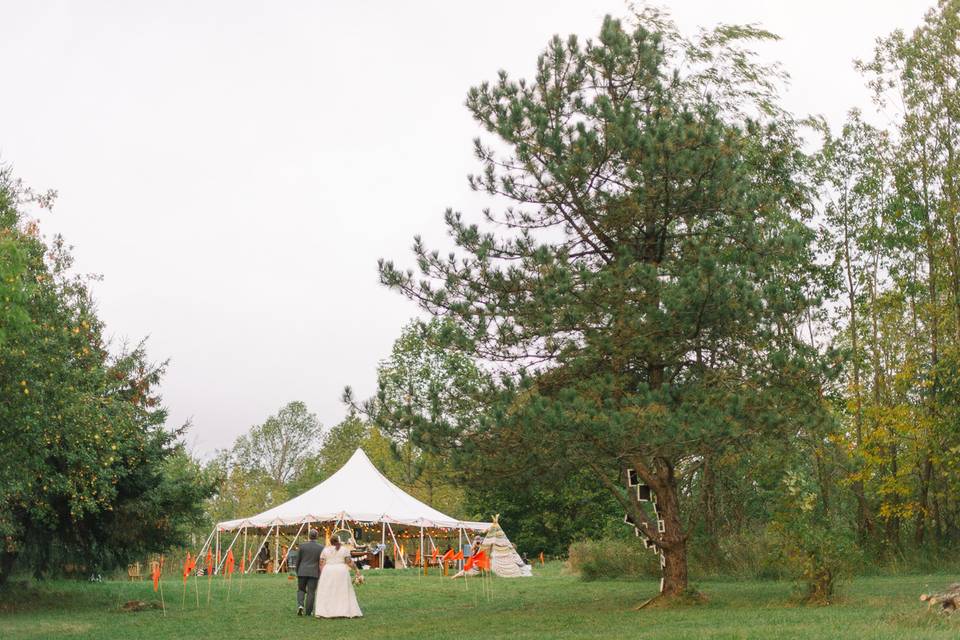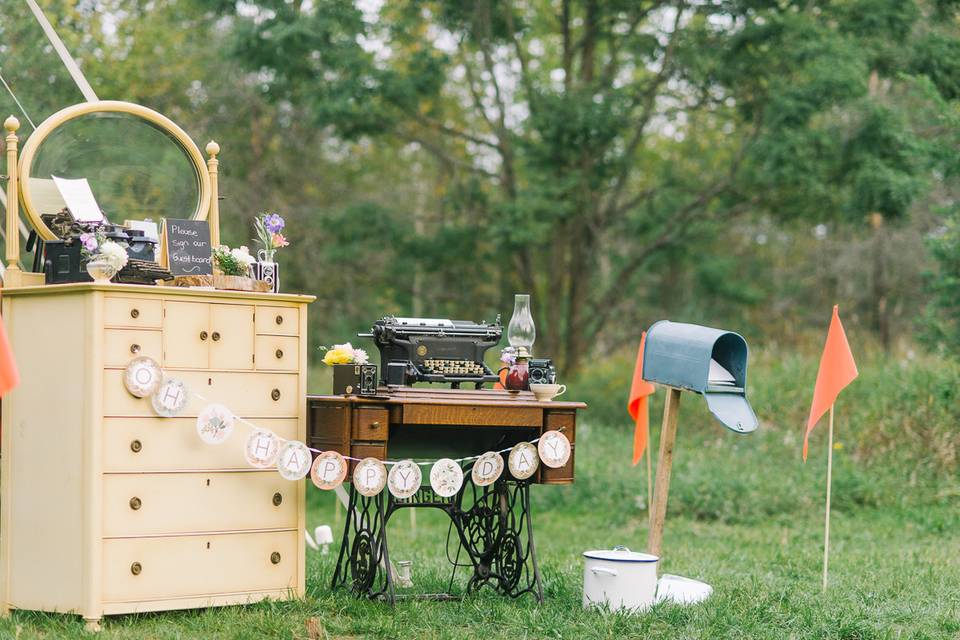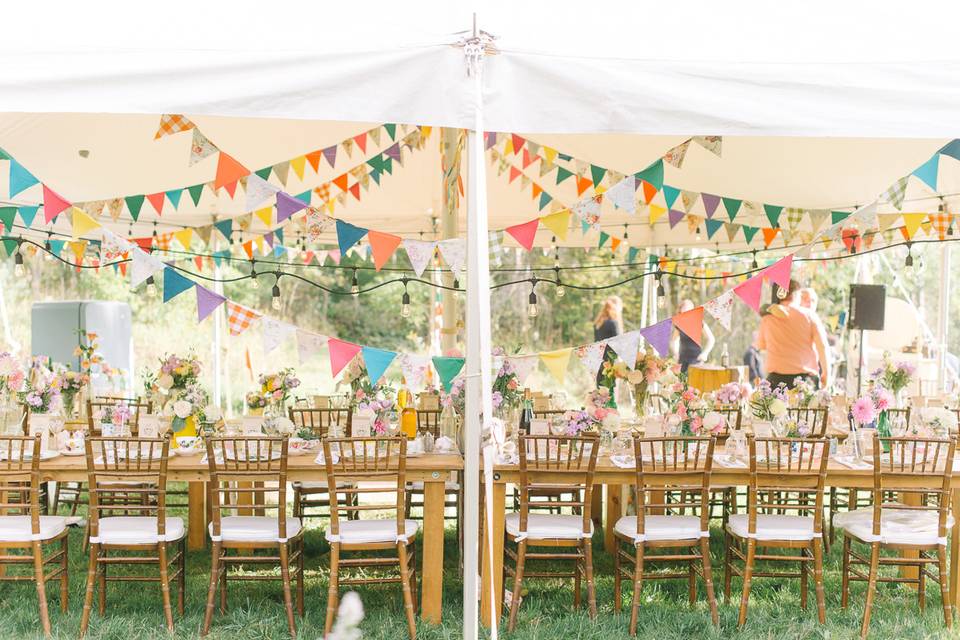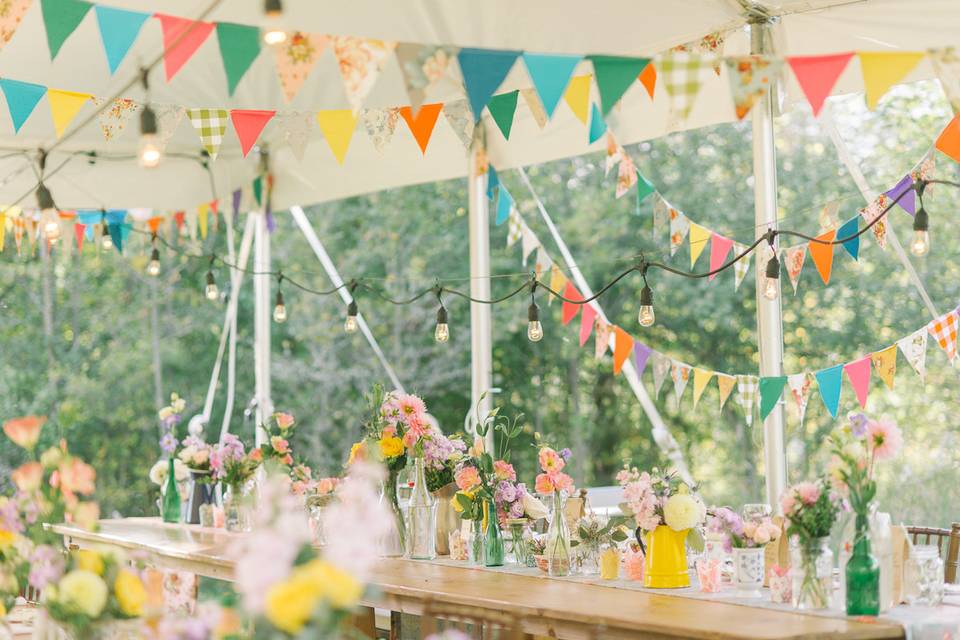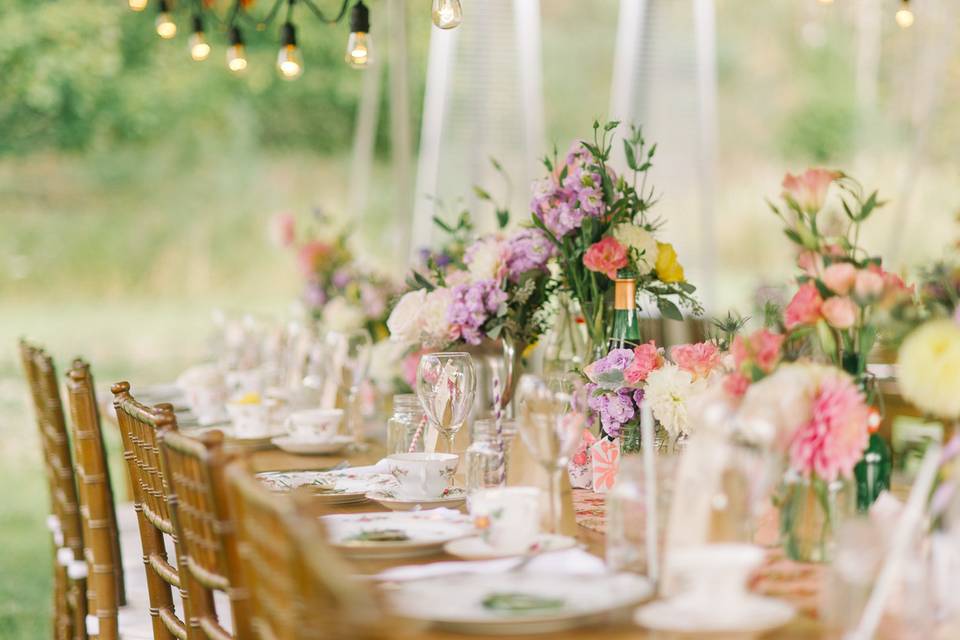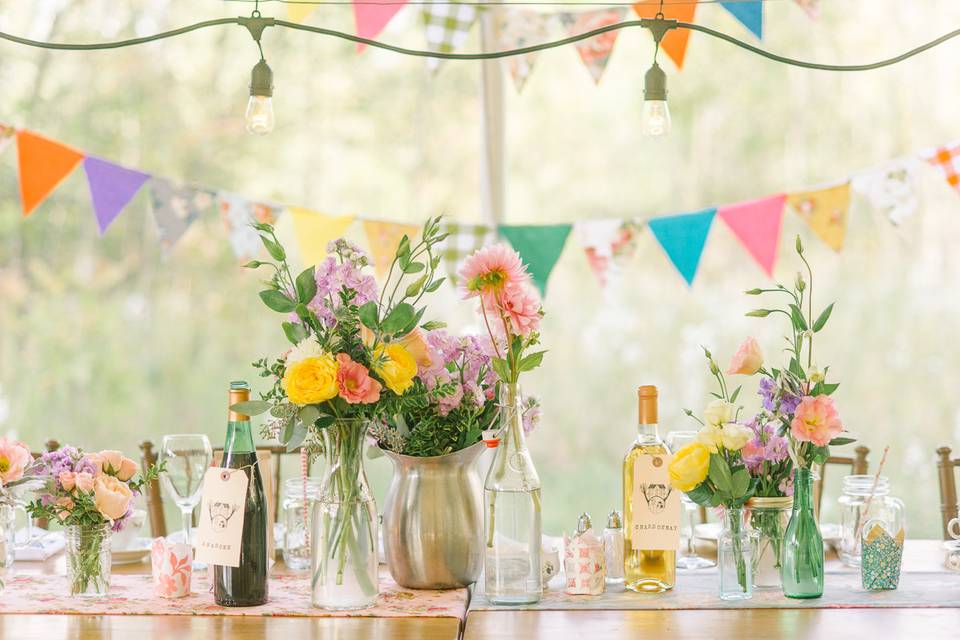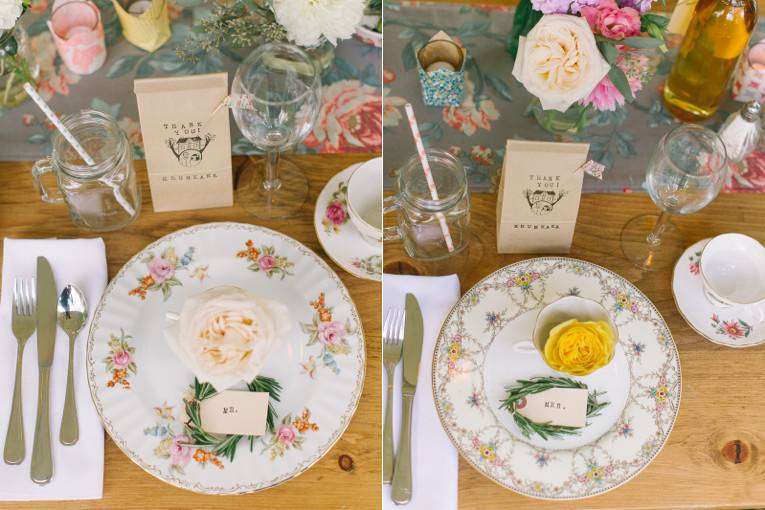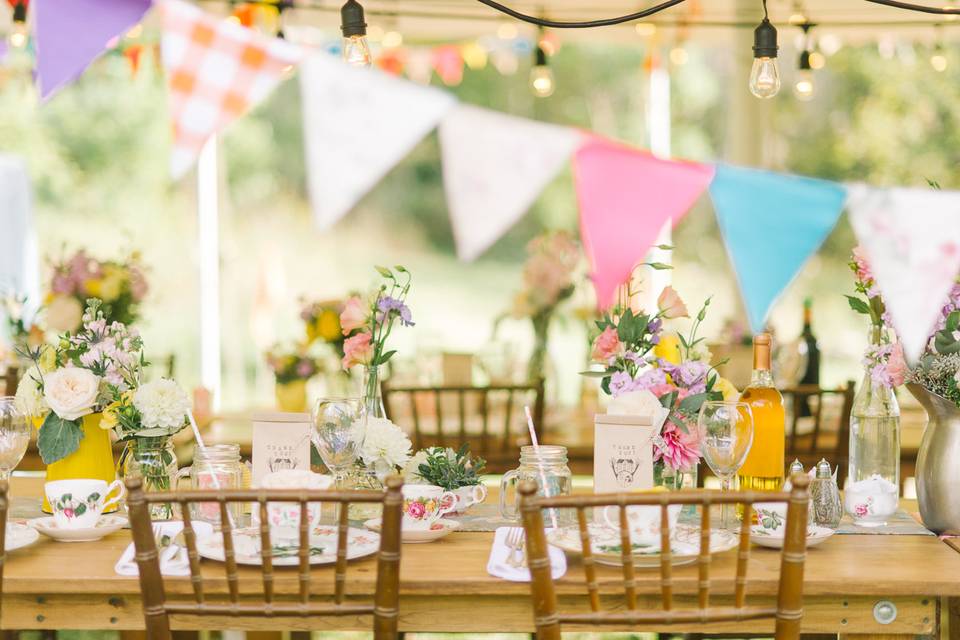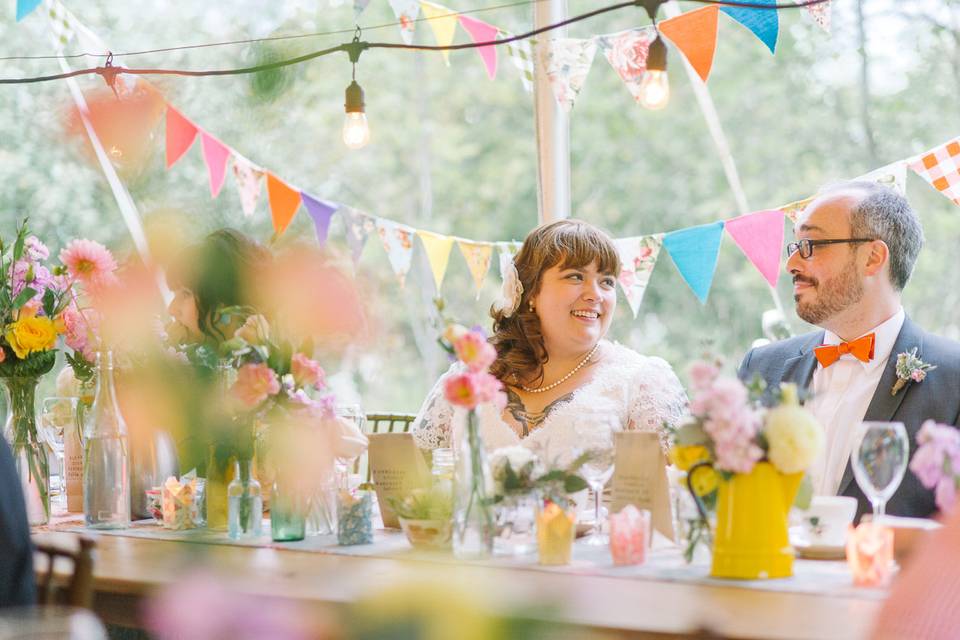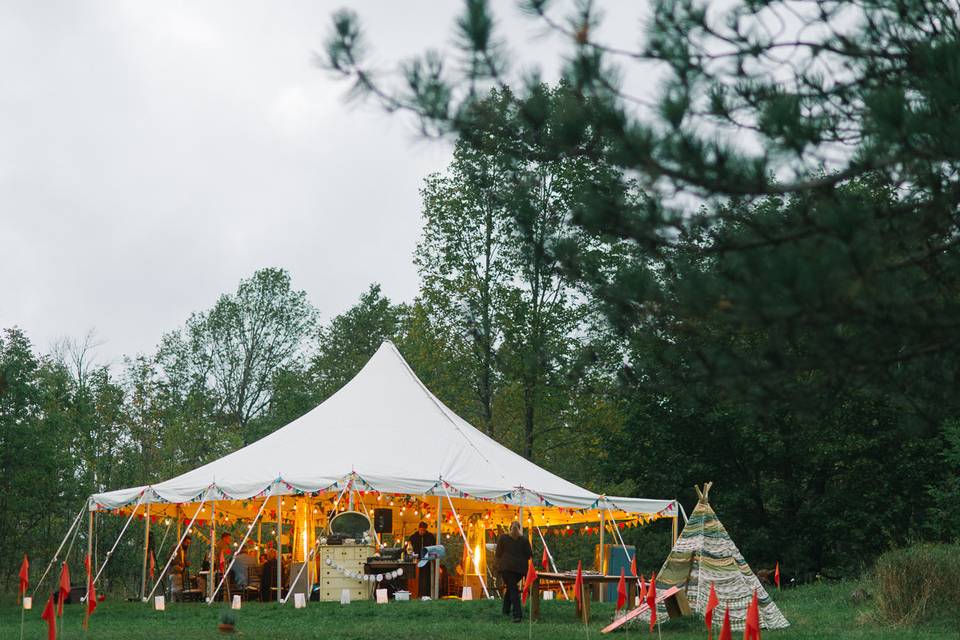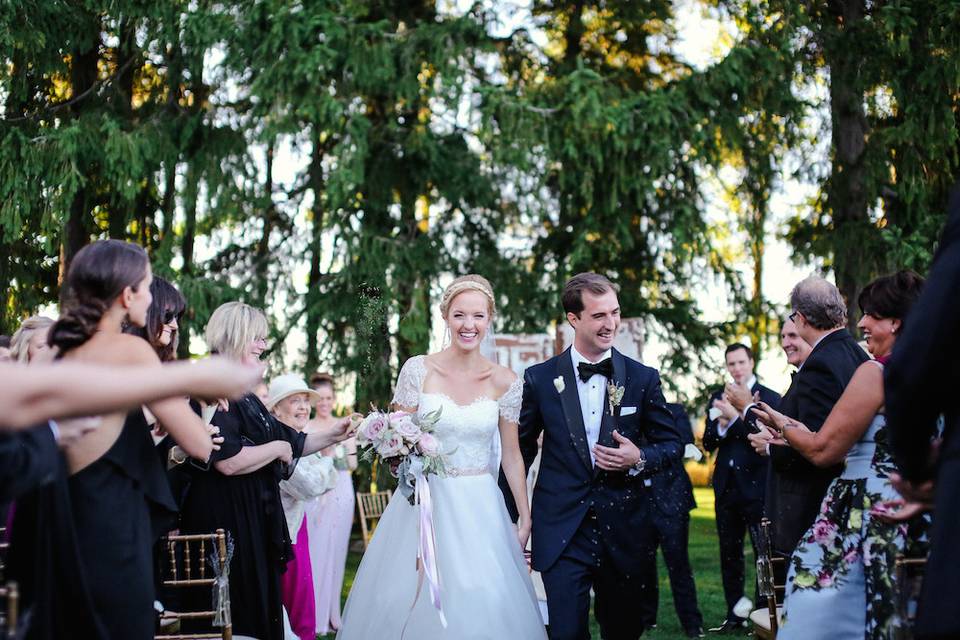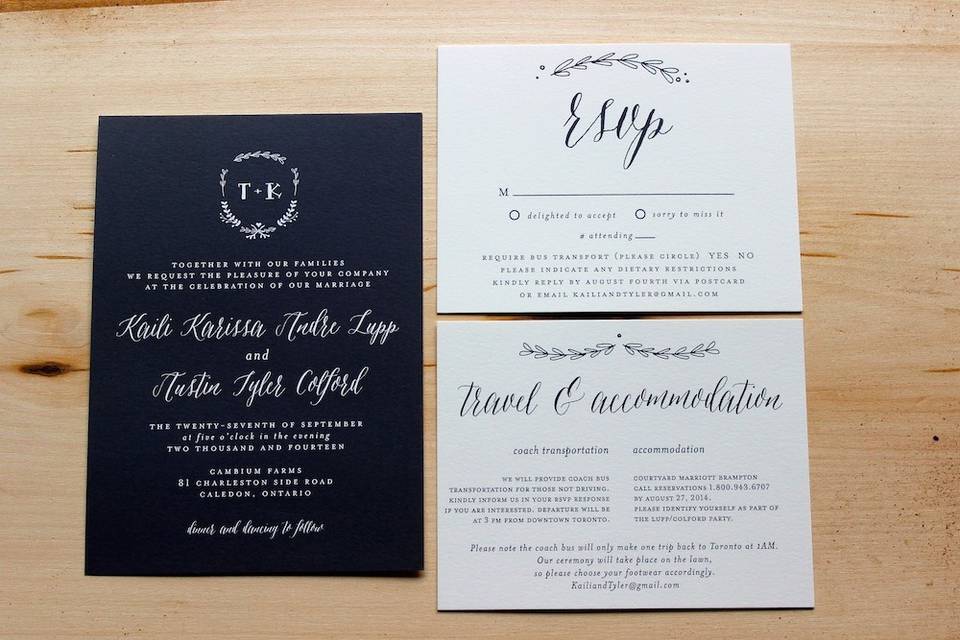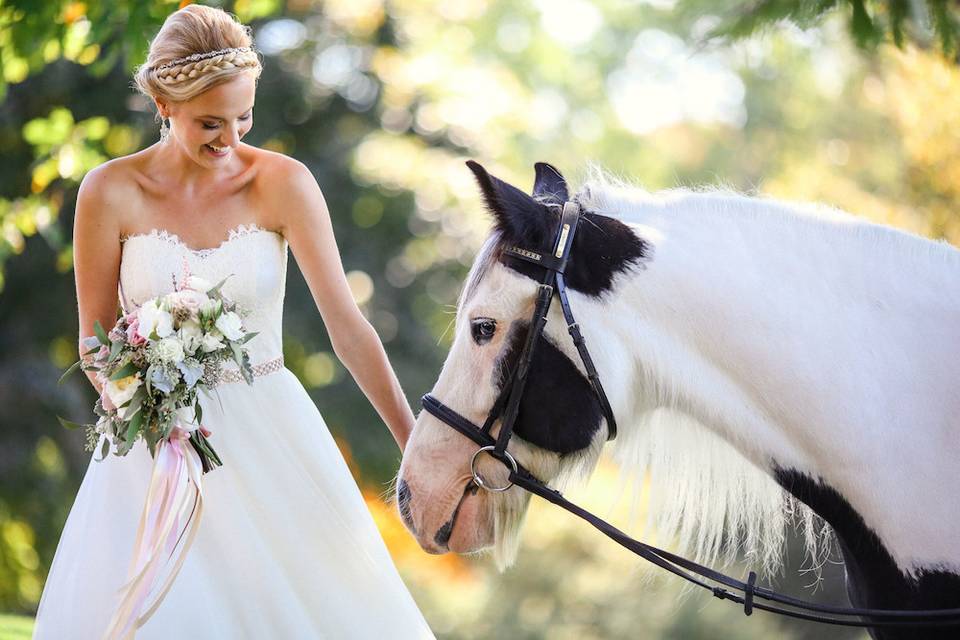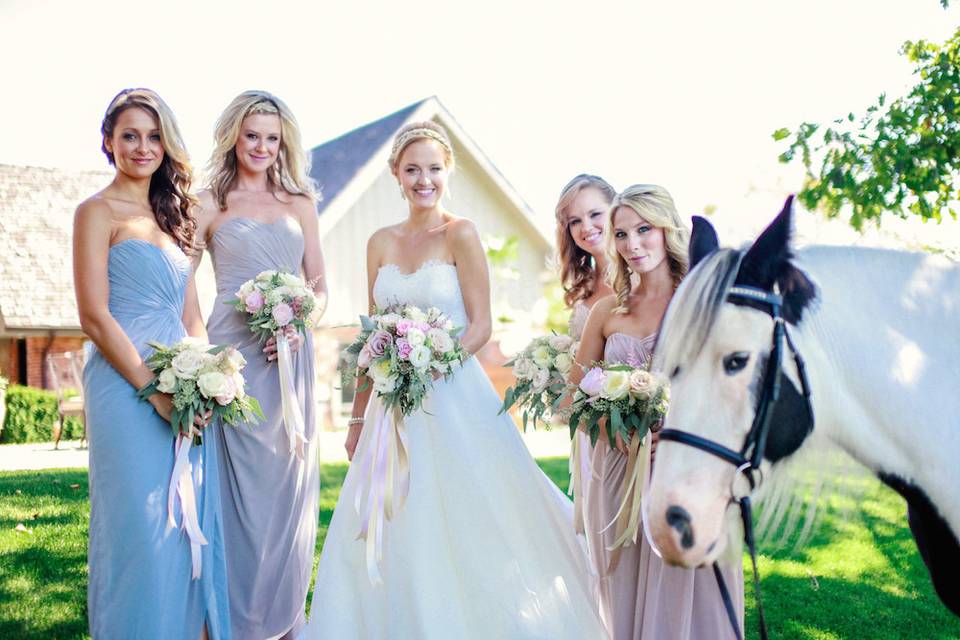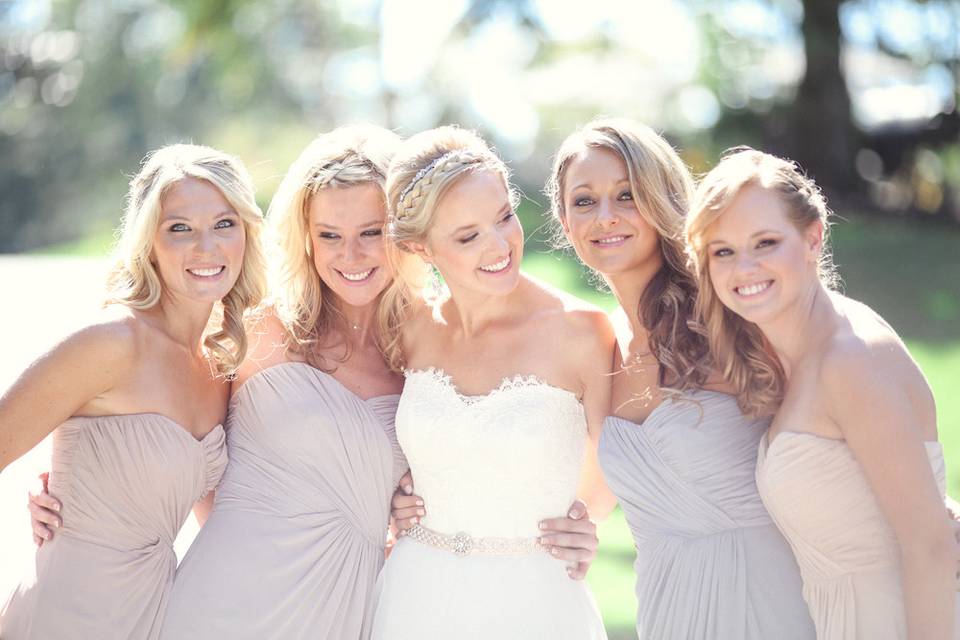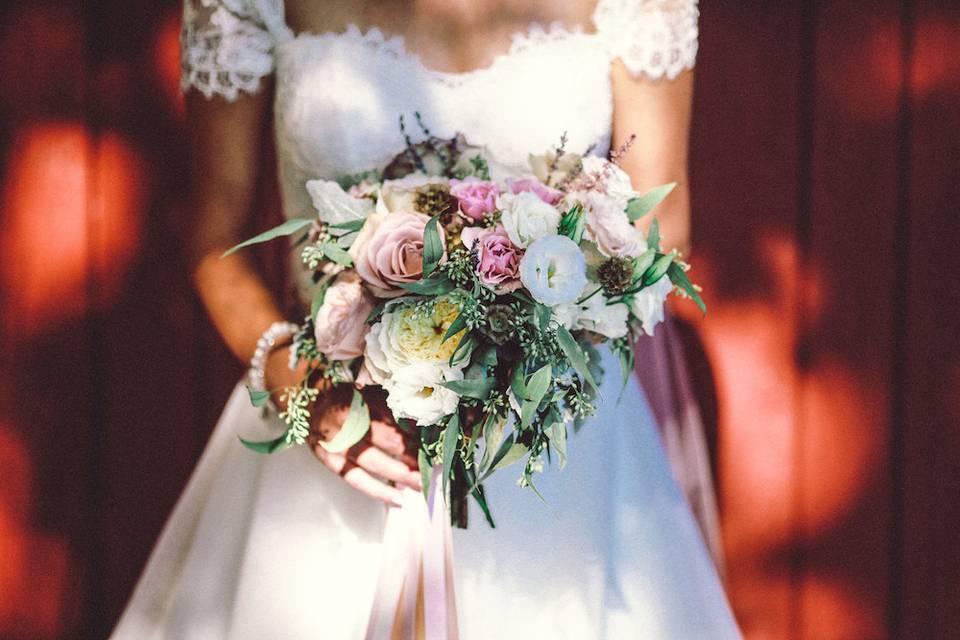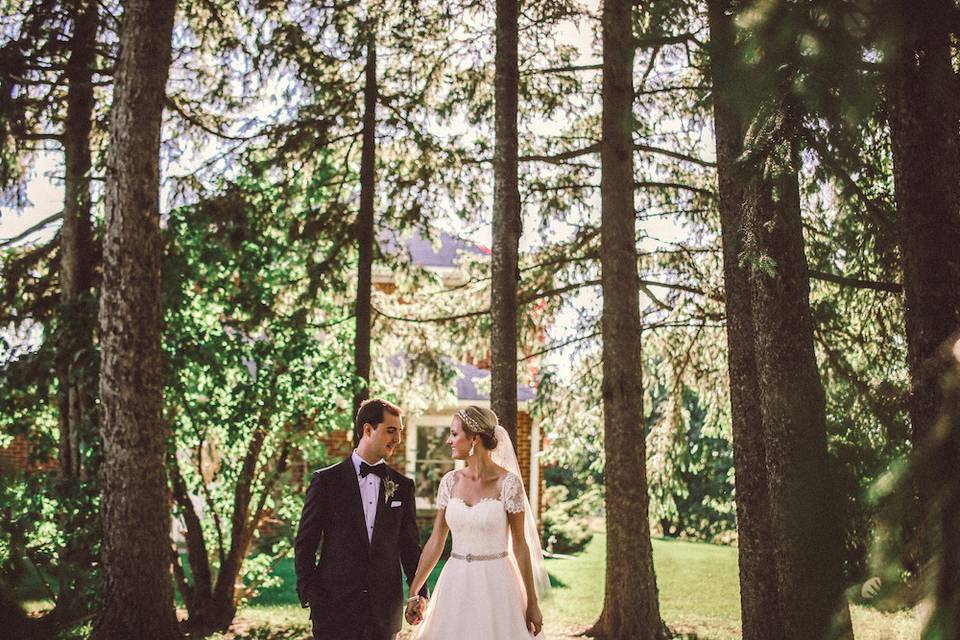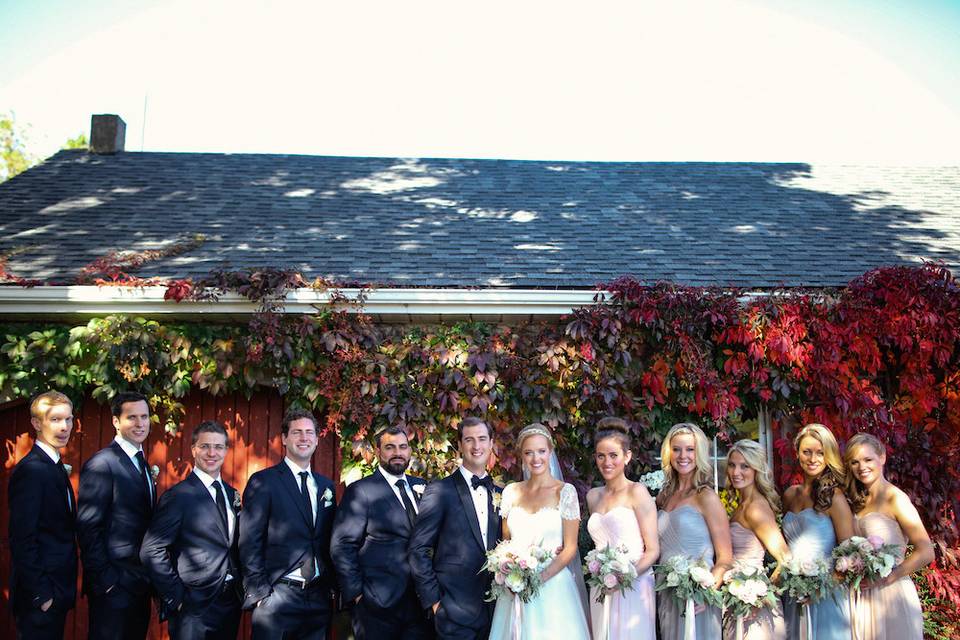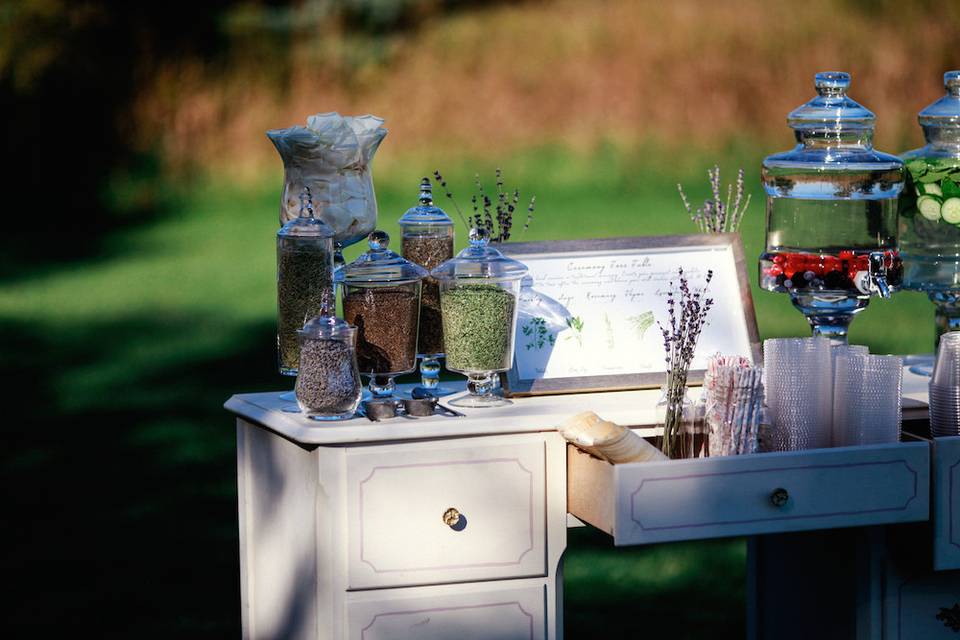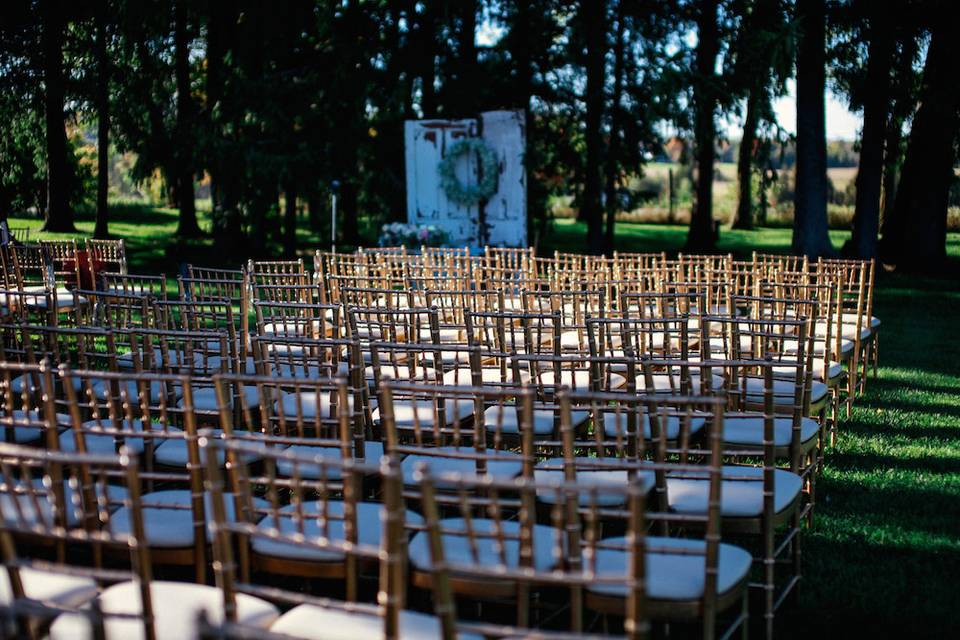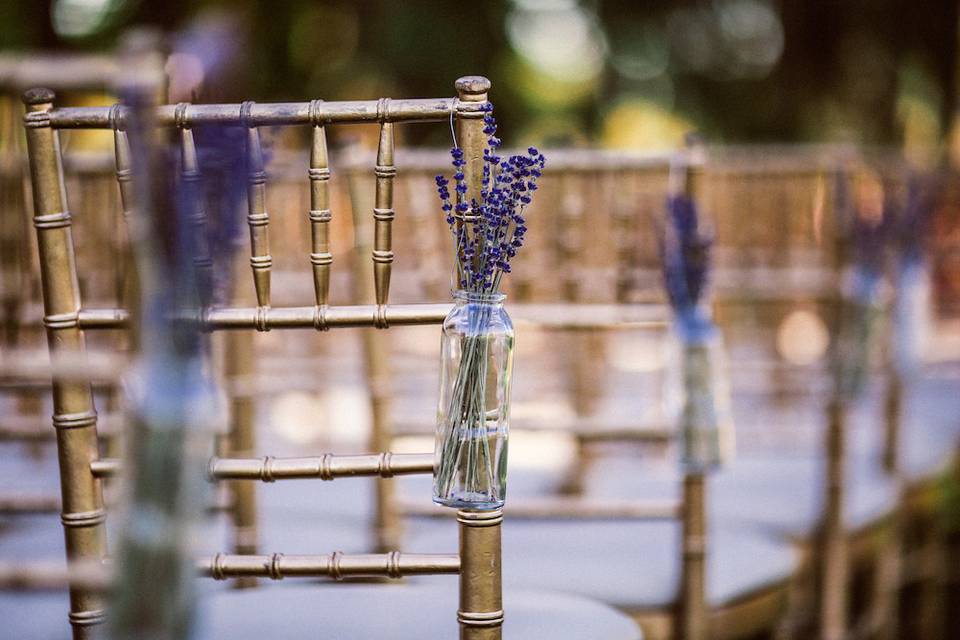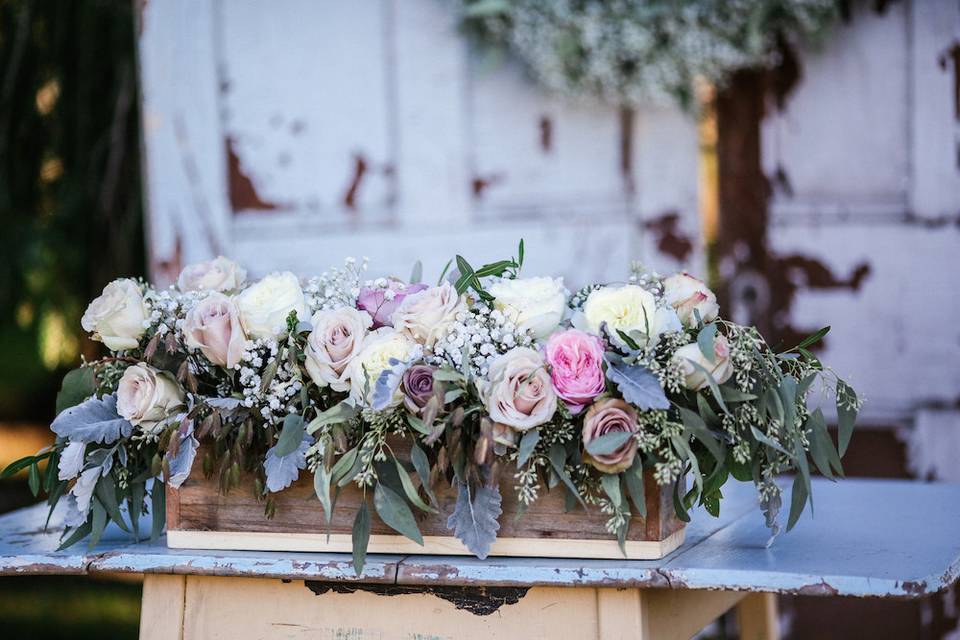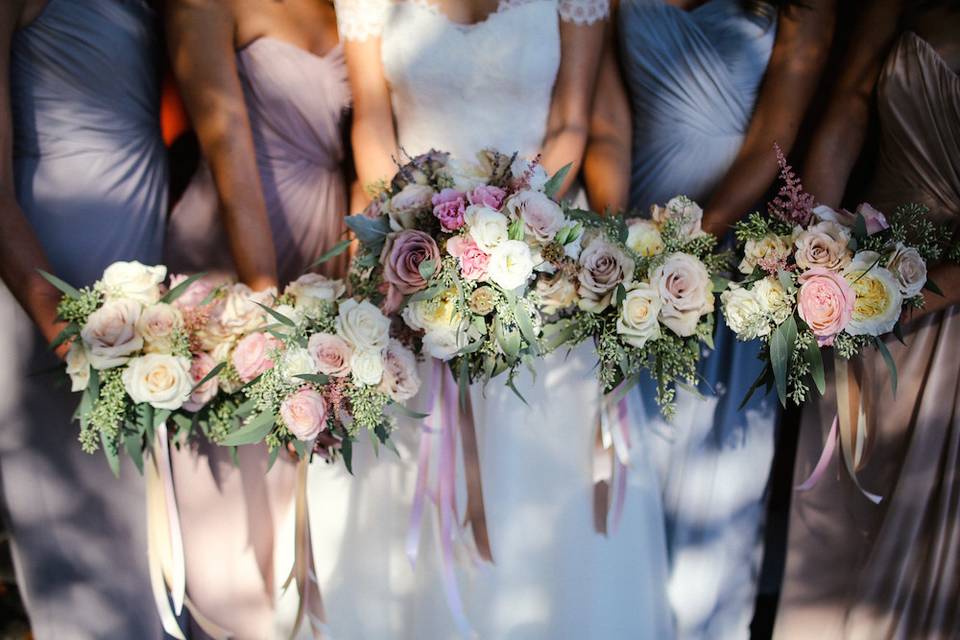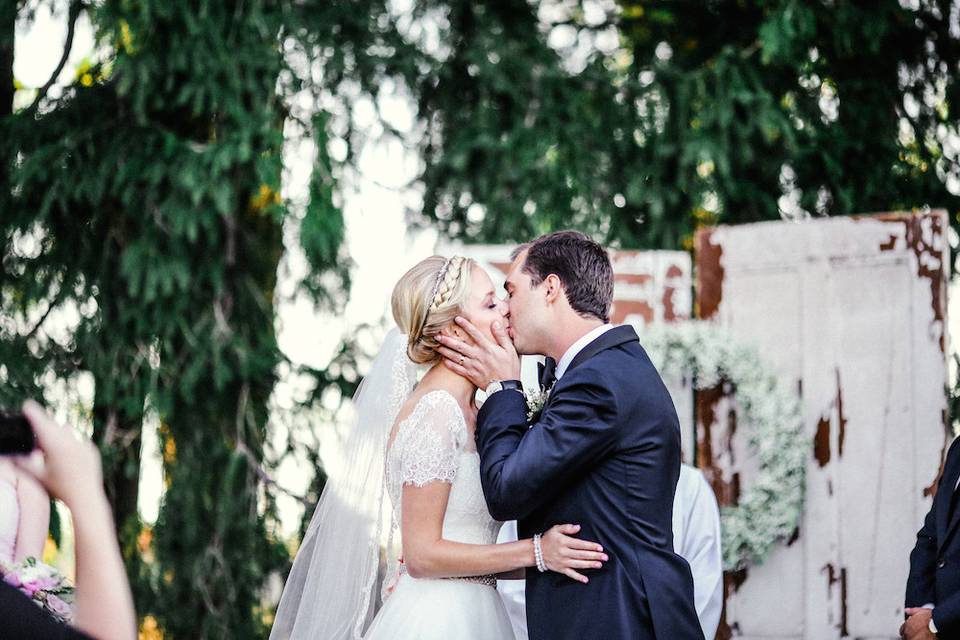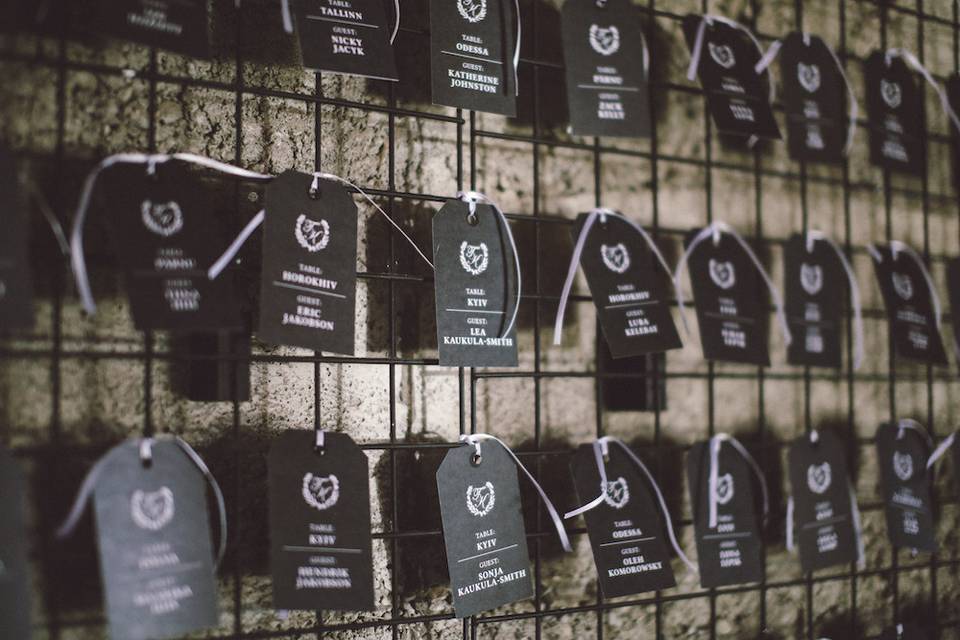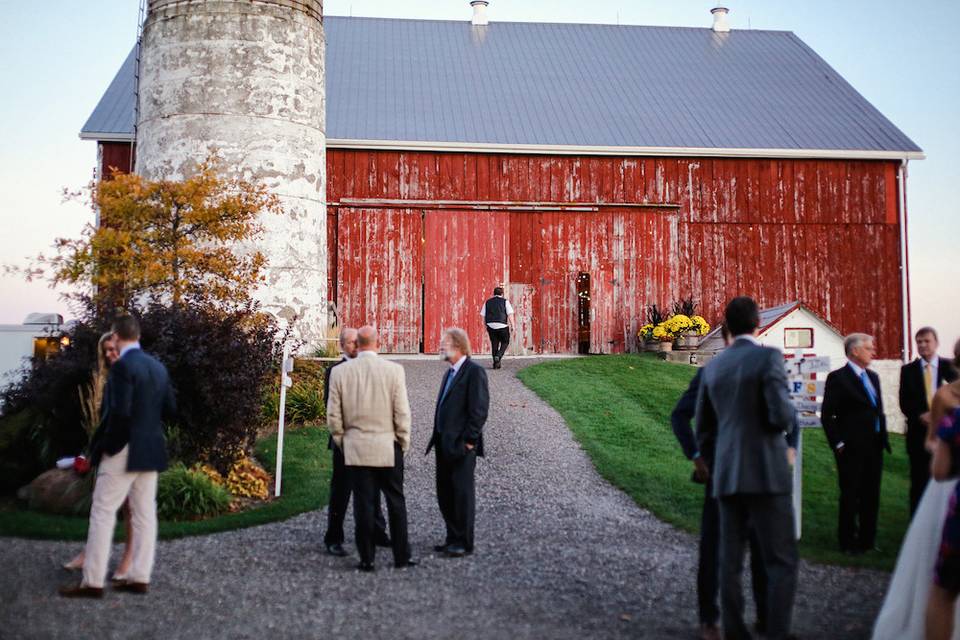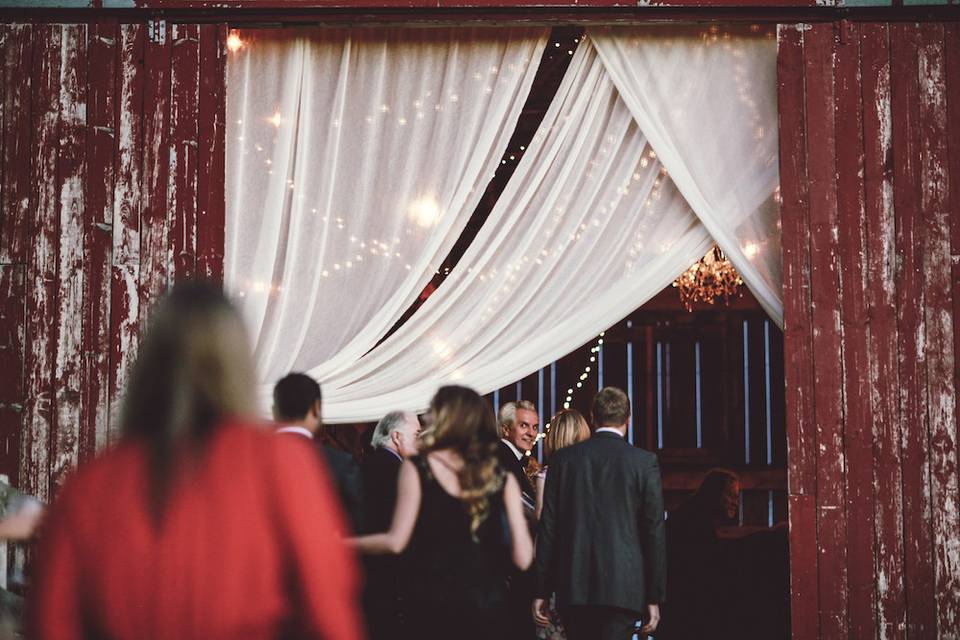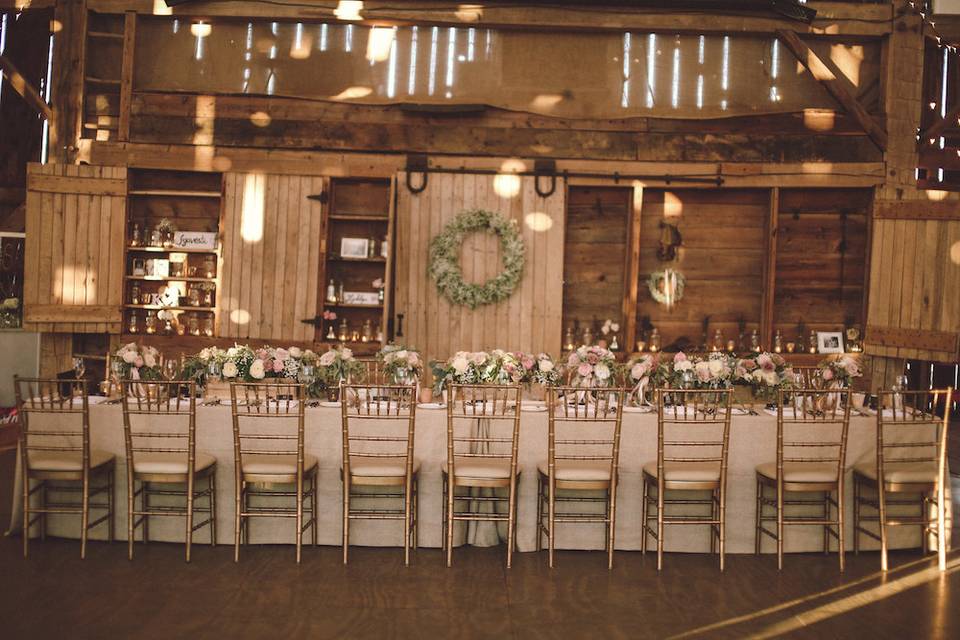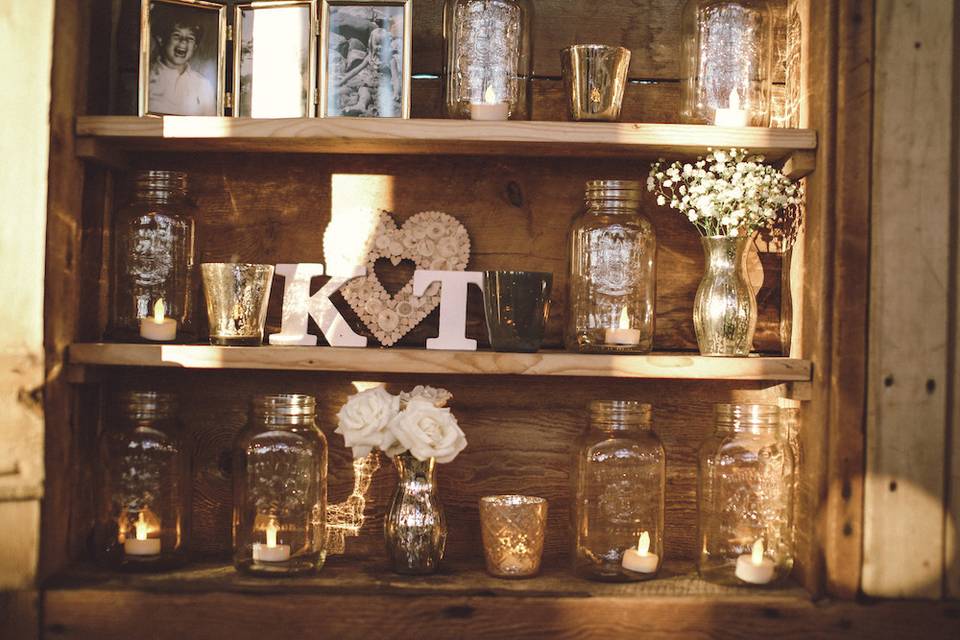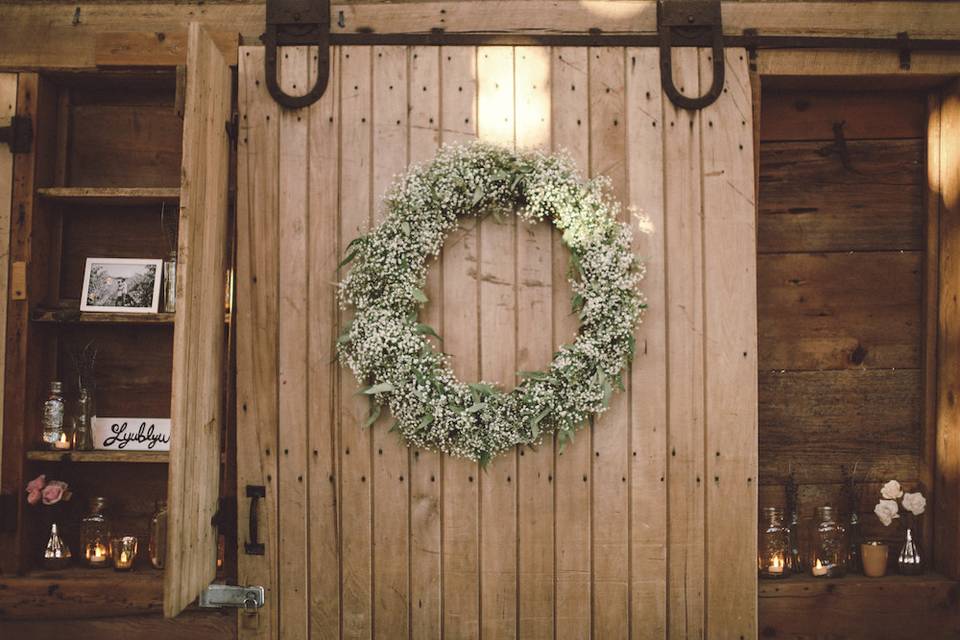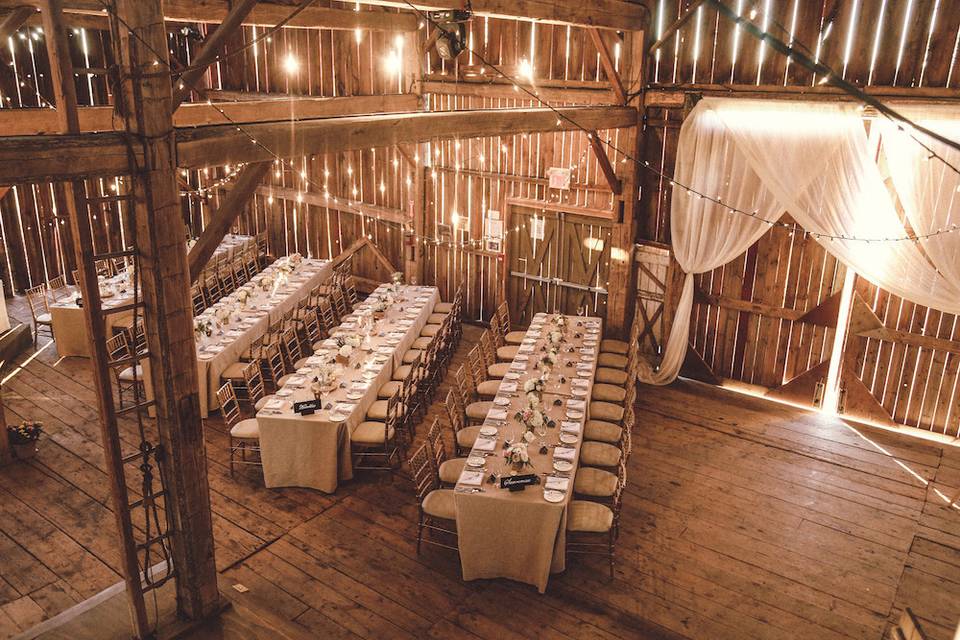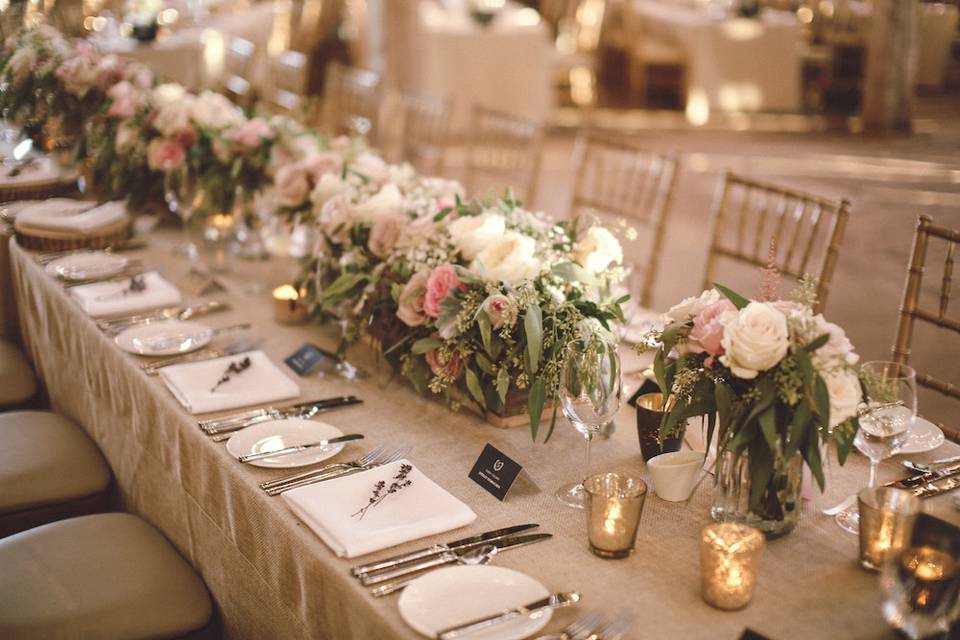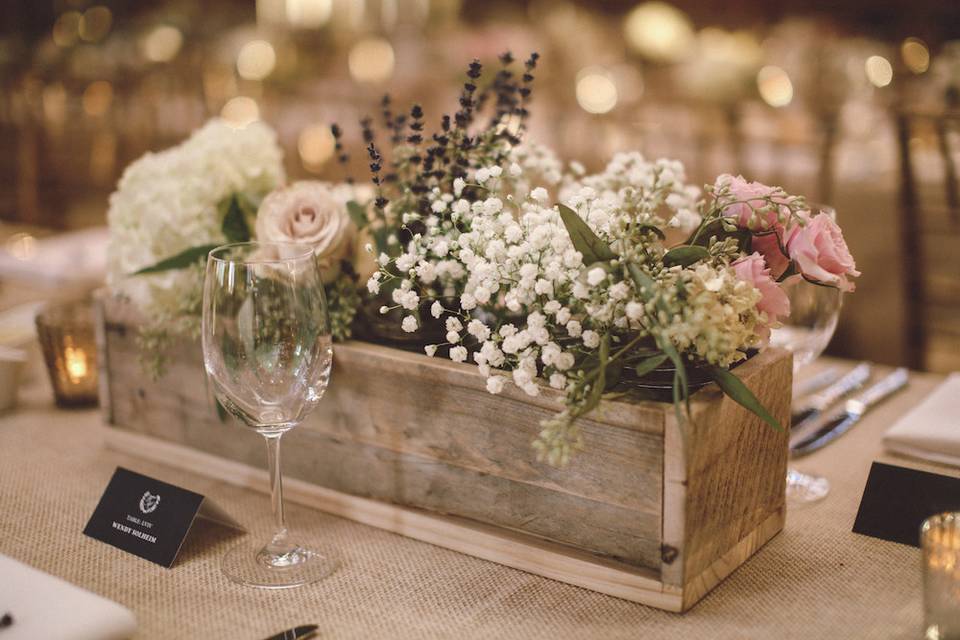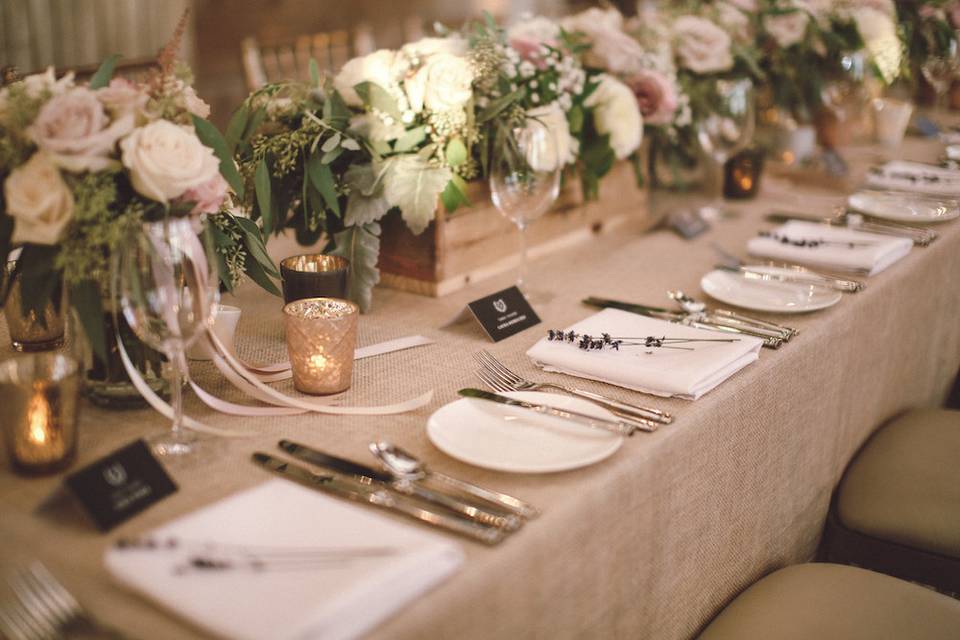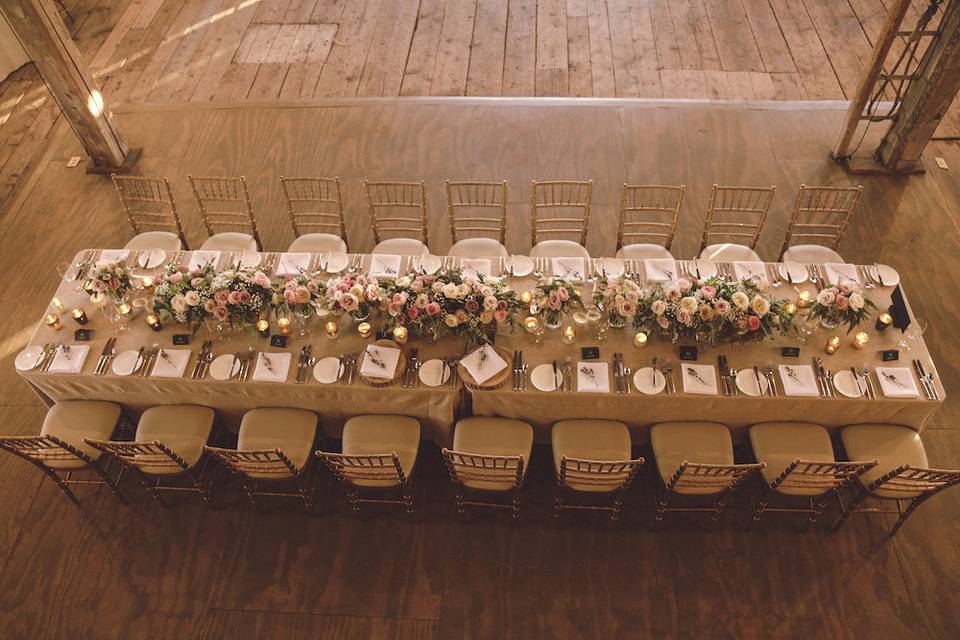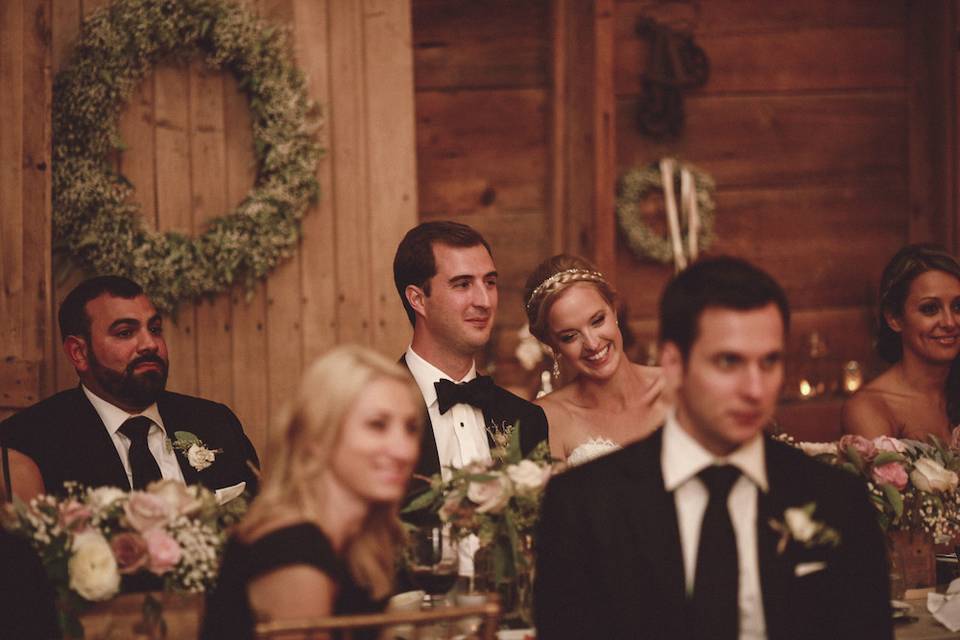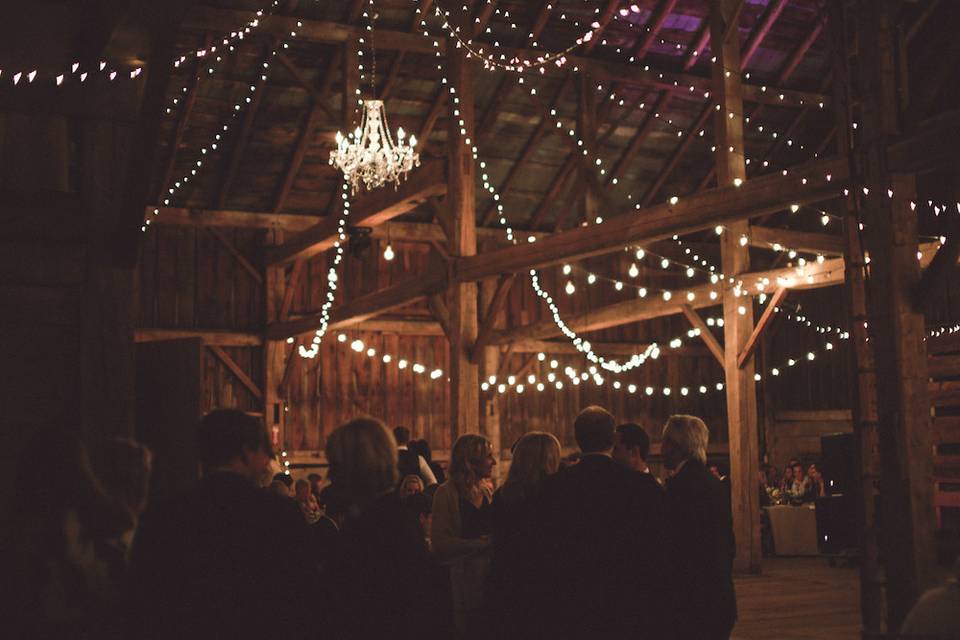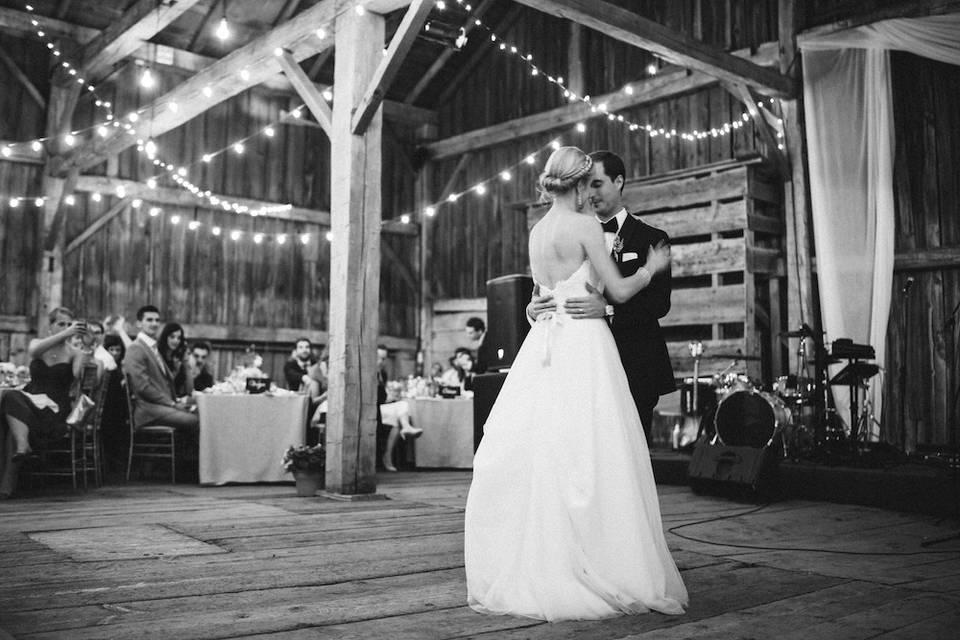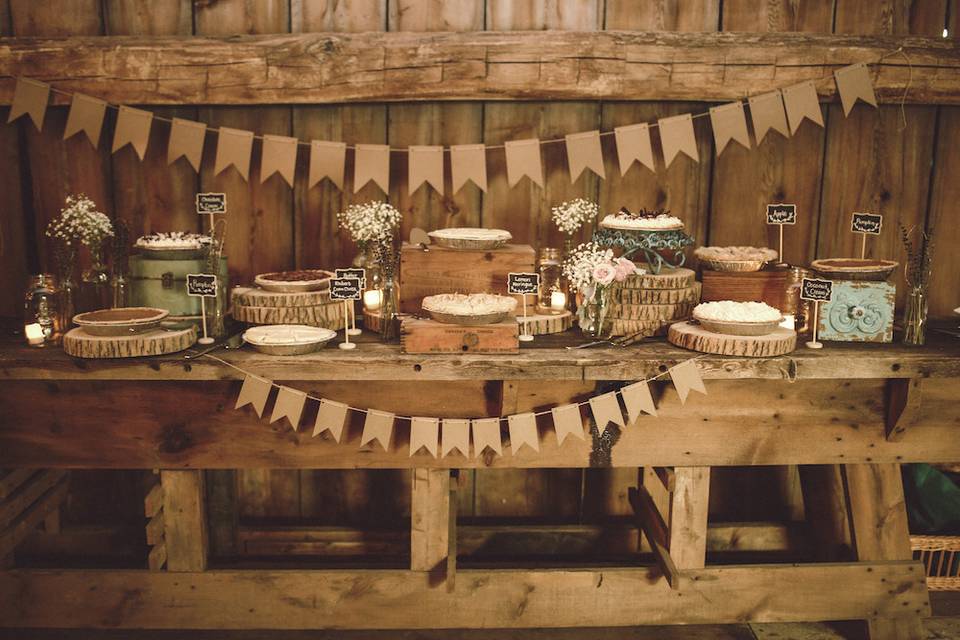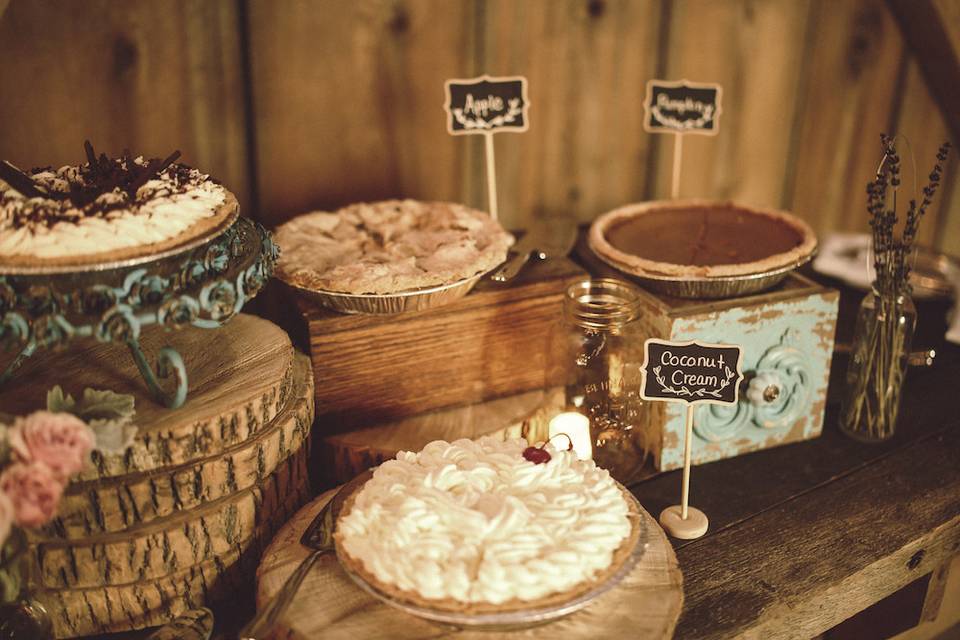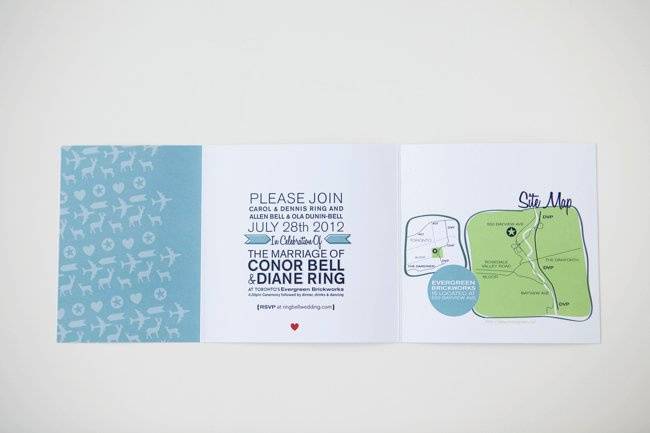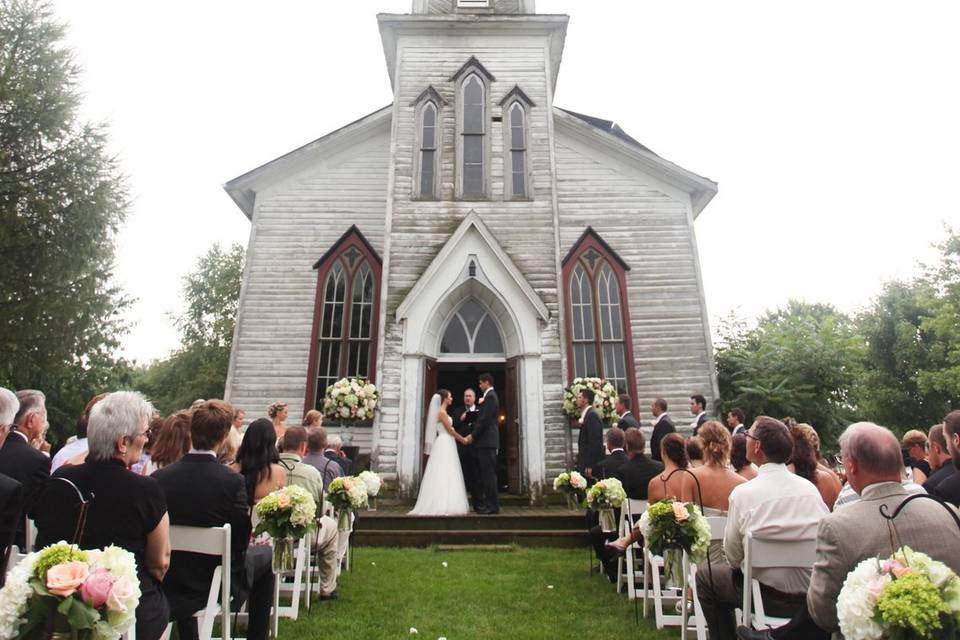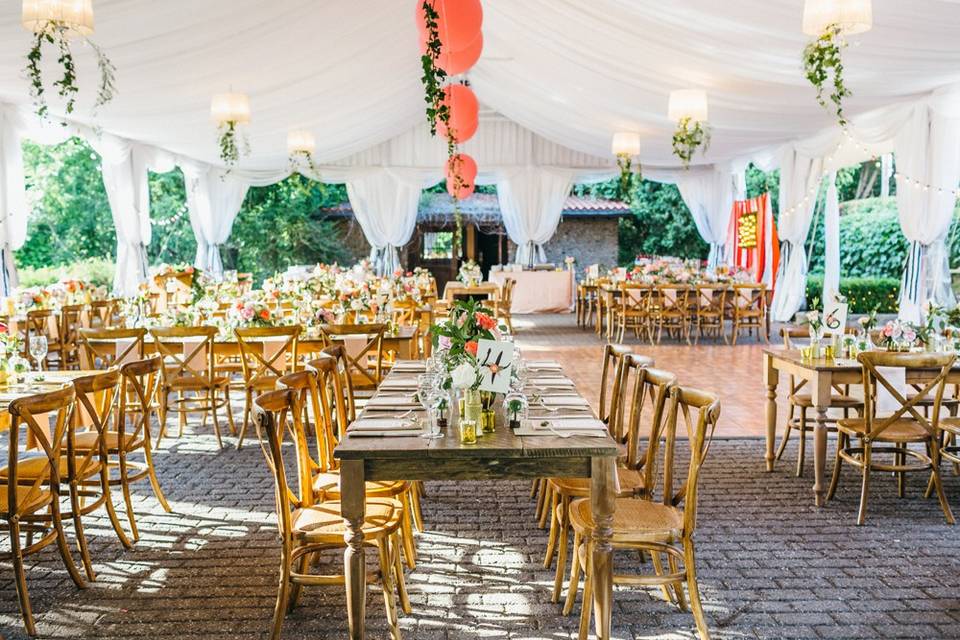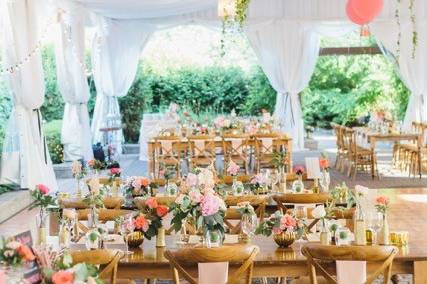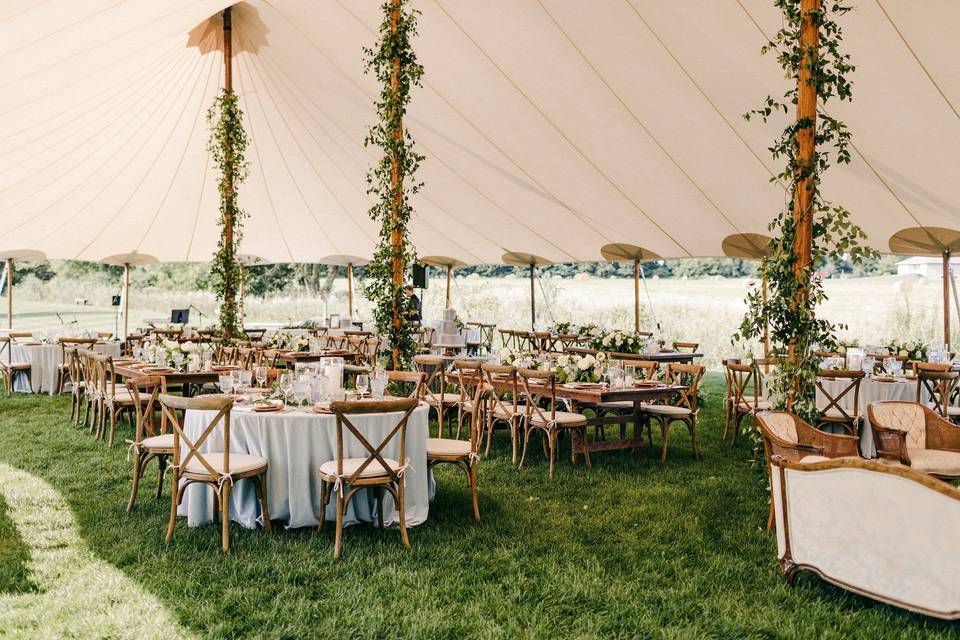 About
Lustre Events by Melissa & Morgan is a wedding planning business based in Toronto, Ontario. Specializing in transforming visions into reality, these organizational aficionados harness their diverse suite of services to craft a bespoke experience for all clients. Originally founded in 2007, this service has been the driving force behind a whole host of special weddings. As such, they have amassed a great deal of knowledge about how to make fairytales come true. Crafting each occasion with devotion and care, Melissa and Morgan enjoy seeing distinctive ideas enhanced for to-be-weds.
Services Offered
For Lustre Events by Melissa & Morgan, weddings are once-in-a-lifetime celebrations that deserve to be treated with savoir-faire and tailored inspiration. As such, they offer both full and partial planning services. The former is suitable for those who are in need of as much help as they can possibly get. It allows Melissa and Morgan to eliminate much of the stress and hassle that comes with preparing for one of the biggest days of any couple's lives. It takes care of venue arrangements, vendor liaisons, caterers, and more. The other package is designed for DIY couples or those who need some extra encouragement and guidance. This offering allows these organizational aficionados to take some pressure off the couple of honour by ticking boxes and accomplishing certain duties. Overall, these experts love making dream weddings happen, and they also like to treat people with an enjoyable and fun time through the build-up. Other features include:
Budget analysis

Event design

Guest-list creation

Timelines

To-do lists
Highlights
Wedding Planning Services
Budget analysis, event design, full planning, guest list creation, partial planning, timelines, to-do lists, vendor referrals
Quality of service

5 out of 5 rating

Response time

4.9 out of 5 rating

Professionalism

5 out of 5 rating

Value

5 out of 5 rating

Flexibility

5 out of 5 rating
45 User photos
+ 41

Photos
Taleen

Married on 17/09/2021

Made Our Personalized Wedding Dreams Come True!

When we decided to have our wedding this year, we knew it would be extra challenging due to the pandemic, so we decided to hire a wedding planner. Melissa and Morgan immediately resonated with us, and by the end of our initial call we already felt like we would be in excellent hands!

Initially, all we had was a venue and a date, but they helped us navigate through vendors with their guidance and expertise. When issues arose - which is bound to happen, especially during a pandemic! - they kept calm and reassured us that all would be well. Their experience in all sorts of scenarios pre- and post-pandemic was apparent as they kept a steady eye on our special day. Even when our anxiety levels rose, and obstacles came up - even on the wedding day! - Melissa and Morgan kept calm and ensured we had the most beautiful wedding.

Their specialty is also making sure wedding dreams come true, and they delivered on that! In the beginning, it was hard for us to picture what our wedding would be like. After filling out their detailed questionnaire, Melissa and Morgan put together a design plan for us that immediately blew us away. They had figured out our perfect wedding before we even knew it ourselves! They created a colourful, garden wedding that reflected our personalities, complete with a DeLorean cocktail hour surprise for all our guests (BTFF is the bride's favourite movie!)!

They pride themselves for making memorable experiences for the bride, groom and all wedding guests. It's now been 3 weeks and we are still getting compliments from everyone about how wonderful and memorable our wedding was! We owe it all to Melissa and Morgan at Lustre Events! We'd highly recommend them to anyone!

Amy B.

Married on 14/08/2021

Dream Team

We truly cannot say enough good things about Melissa & Morgan of Lustre Events. Firstly, if you're on the fence about hiring planners, it is 100% worth the investment. I cannot stress this enough. We had interviewed several planners and ended up landing on Lustre Events for full services. Melissa and Morgan were the most patient, understanding, excited, creative, and so much more. They brought our vision to life, while staying within our budget (their services included!). We had originally booked our wedding in 2018 for 2019, and it got pushed twice due to COVID. Melissa and Morgan helped us coordinate the new dates with all of our vendors, and still stayed as excited about our wedding as when we first spoke to them.

The number of questions you end up having and details that go into a wedding our endless. I don't know where we'd be or how our wedding could have been pulled off without Lustre Events. It was absolutely flawless, despite severe weather thunderstorms, thanks to this dream team. Thank you Melissa & Morgan!!!

Skylar

Married on 14/08/2021

Honestly run, don't walk! You NEED to hire Lustre Events!!

Where do we even begin! Melissa and Morgan are the most amazing thing that ever happened to us and our wedding. They helped us create the wedding of our DREAMS completely remotely. We live in the Northwest Territories and had our wedding at a family cottage in Ontario and Melissa and Morgan were able to help us plan everything from a distance. They were responsive, creative, supportive and so much more. They were thoutful and creative when working within or modest budget and always were coming up with cost effective alternatives when appropriate.
They also coordinated the day of wedding absolutely perfectly, and managed all the vendors so we were able to be fully present on our day.
We still get rave reviews from our guests about how welcoming, supportive and accommodating Morgan and Melissa were.
Needless to say, hiring morgan and Melissa was by far the best decision and hands down the best wedding related expense.
After our big day, we were both heart broken to have had to say goodbye but we are so grateful for the memories of the prefect wedding day they helped us create!

Are you interested?

Request pricing

Mercedes S.

Married on 16/02/2019

They made my dreams come true!

We just got married in February of 2019. We got engaged less than 6 months prior, and having had time to reflect on our experience post-wedding, we couldn't have done it, and had such a beautiful day without Melissa + Morgan of Lustre Events. We got the full planning option with them, and it was worth every penny and then some!

Our design and vision were perfectly executed by M + M. It was like they downloaded everything I wanted/envisioned from my brain to theirs. They knew what decisions to make, and what I wanted, without needing very much input from my end, which worked perfectly for me :)

They were so warm and professional to work with. Personally, I don't know how they put up with having to work with me, because I could be a little particular at times to say the least.

The month of, week of and day of were all especially flawlessly executed by them. It was perfect, because when it came down to "crunch" time, everyone was asking me if I needed help with anything etc., I had nothing to do, and that was perfect. It gave me time to host our guests in from out of town, and let me enjoy the lead up to the wedding.

Thank you SO much, from Fili and I. We can't thank you enough for our beautiful wedding, and all of your amazing work! xoxo M



Jannike J.

Married on 28/09/2018

Fairygod Parents for Wedding Planning

I could have not asked for a better duo to make our special day come true. They were there for every step of the way from start until the end. We signed up for the full package, which included the design of the wedding day. As someone who only a vague idea of what they wanted for their wedding, this was an amazing service. M+M was there to listen to what we liked and do not like when designing our wedding.

The planning process was just amazing. Although responses may be a bit slow it is because they will try to get everything sorted out with the vendors before they get back to you. So do not fret. They handled all communication with vendors, which lifted the stress from our busy schedule. Never once did I felt the pressure to pick some design ideas that they proposed. I absolutely love our final meeting where we go over the rundown of the day of the wedding. They took into our request to change some items or events.

I've been to several weddings where the morning of the wedding is usually chaos and stressful. However, on the morning of my wedding, I was so relaxed because I knew M+M had handled everything so well. I was able to enjoy the process of getting ready with my girls while munching on scones and sandwiches.
Our wedding was truly a dream come true from the décor to layout. I had family and friends come up to me after the wedding praising the work of art that M+M has done. Not to mention, they raved on how sweet M+M were.

To anyone planning their wedding, this duo is the fairy godparents to wedding planning and you will not regret having them by your side.

Stephanie

Married on 14/09/2018

The very best husband-and-wife planning team: warm, experienced, capable

We planned a wedding in Toronto from halfway across the world (I didn't set foot in our venue until our wedding day), so I knew it was especially important to have planners we trusted. In an industry so weighted with emotion and expectation, it was remarkable how immediately genuine Melissa and Morgan came across. I met them over Skype and didn't need to interview anyone else.

We chose the partial package, but if you want a truly stress-free and hands-off planning experience (and if your budget allows for it), I'd recommend the full package. Melissa and Morgan have excellent taste and are very intuitive about understanding what you want, even when you aren't sure yourself –– we threw a haphazard Pinterest board and several long and progressively more panicked emails at them, yet they somehow knew when to let our preference prevail, and when to tell us to go with the orange bistro napkins instead. When presented with non-traditional ideas or plans to DIY, they were not only receptive but enthusiastic.

I was very budget-conscious in the planning, and we decided early on that decor was one of our lowest priorities. (I no doubt tested their patience several times with all my 'inspired' ideas to cut costs.) Still, Melissa and Morgan had the experience, creativity, and aesthetic knowhow to construct a beautiful, cohesive theme even given those limits. And don't just take my (admittedly biased) word for it: one staff person who worked at the venue, which hosts a lot of weddings, said that ours was the nicest they had ever seen the place look.

In terms of vendors, we ended up choosing Melissa and Morgan's recommendations in almost every single case. They were upfront about each (e.g. 'this person is a great team player, but will take a long time to get back to you'). When we weren't sure about their recommendation, they obliged without hesitation when we asked for price quotes from alternative vendors (and in this instance, we ended up going with the original vendor they'd recommended anyway). One bonus of using planners with good vendor relationships is that when anything unexpected occurs, they're more likely to be flexible: for e.g., I ordered a flower crown that ended up looking comically big on my head, but because Melissa and Morgan were on such friendly terms with our florist, she was very kind about re-making it on the day.

Wedding planning will inevitably come with last-minute roadblocks, so having planners who are calm and capable in the face of stress is important. Our wedding was on Toronto Island so we'd hired a ferry to transport our guests; with less than a week to go, the boat captain abruptly stopped answering all calls and emails. This is how far Melissa and Morgan went to help us: they physically WENT TO THE BOAT DOCK TO LOOK FOR THE CAPTAIN and ask for his whereabouts. No matter how thoroughly you interview your planners or think you can anticipate your needs, there will be an unexpected problem to solve. 'Locating a missing boat captain' was one of those problems. Being able to hand that off to people we trusted, especially with days to go before the wedding, was an enormous weight off our backs.

One last (and often overlooked!) reason to hire capable planners is to free yourself to have fun on your actual wedding day. There is no possible way I could've enjoyed myself the way I did if I'd had to sort out those last minute logistical, technical, and interpersonal snafus. When the DJ messed up our mics and recessional music, Melissa had called the DJ company to register a complaint before I even had a chance to get upset –– I didn't have to think about it because she did so for me. When one of our drunk guests became obnoxious and difficult, Melissa and Morgan dealt with them (and even had the magnanimity to never mention it to us). They handled everything with not just professionalism, but kindness too.

One word about their style: it's very warm, non-confrontational, and prioritises thoroughness over speed. This was great for me, because I work in a similar way. If you're someone who needs a pushy or business-like planner, someone to whip you into shape and tell you 'no' very explicitly, then their style may not be the right fit for you. But if you're looking for something more personal, then you couldn't do better than these two. They come with my highest recommendation.

Tanya M.

Married on 14/07/2018

A flower garden dream wedding

It is hard to put into words just how fabulous Melissa and Morgan were throughout the whole wedding process. I first fell in love with their designs online, and then with them upon meeting them in person. They captured my dream day with every detailed piece. Our wedding was a floral garden beauty with unique design aspects everywhere! I wanted colour and flowers, and they gave it to me with "A Bright and Glamorous Botanical Garden Dream" Theme. They gave our guests memorable moments they will never forget with their idea of surviving popsicles during our ceremony. We still hear people rave about the tasty treats that helped beat the heat! Their recommendations for vendors were on par, as they even helped me find the store of my dream wedding dress (not to mention it was the first store and dress I tried on!). The candy and dessert bar was unreal! They suggested serving our desserts on tiered stands which made for a "high tea" like affect. Our day was flawless and we couldn't have asked for better partners to create our forever day.

Adrienne B.

Married on 06/07/2018

Wedding Dream Team!!!!

We could not have asked for a better team to help us plan our wedding! We decided to go with the "full planning & design" package, and we are so glad that we did. Morgan and Melissa took care of every element, both large and small, and made our wedding beautiful, timeless, and truly reflective of us and our relationship.

M+M have a ton of experience and are very well connected. One of the best aspects of working with them was that they really know the industry and have so many connections to amazing vendors. Whenever we needed something, they listened to what we wanted and then gave us a list of great options! For example, we wanted a small venue for an intimate dinner in the evening - they gave us a list of 10 options, all of which they were familiar with and had detailed information about, having worked at those locations before. This "inside info" really helped us in deciding what was right for us. We needed a florist - they connected us with the most gifted person, who not only made spectacular floral decor, but at a very reasonable price. Having worked with this florist before, M+M were able to make sure that what she did for us fit in with the overall vision of the wedding and what we wanted. And WOW! People are still talking about our flowers. :)

Their working style really suited us. They got to know us, and listened to us to understand what we wanted for our special day. They truly cared about making sure our wedding reflected our unique style and who we were. The customization was awesome! This is not a cookie cutter service – they go the extra mile to make sure your wedding is about you and what you want it to be. They were terrific at incorporating elements of our two cultures in a way that was respectful and meaningful to us. There were so many amazing details that truly elevated our event and made it unique and special.

M+M came up with so many fantastic details to make our day special - things we would have never come up with on our own that, looking back, made our day memorable. They were never "pushy" or overbearing. In every interaction, I got the sense they truly wanted to help us achieve what *we* wanted for our wedding. It was the perfect combination of providing amazing and creative advice and suggestions, while always making sure we were comfortable and happy with how things were going. And they did everything within our set budget.

The pictures below of our dinner venue really highlight their skills. Guys, this was a TOTALLY EMPTY ROOM - like, 4 walls and nothing else - before M+M transformed it into a magical Indo-Canadian wedding wonderland!

Not only are they tremendously creative, they are practical and professional. They ticked all the boxes - got back to us promptly, were responsive to our requests, were extremely well organized, always professional and polite. They understand how an event should "flow", and how your guests will experience your day. The pace and organization of the entire day was magic for us and for all of our family and friends.

The day of the wedding went off without a hitch! They made sure every detail was perfect, and that everything went exactly according to plan. We could actually enjoy our wedding day as they took all the stress out of it!

You cannot go wrong with M+M!!!


+ 13

Photos

Jovana P.

Married on 23/09/2017

Effortless!

I can't say enough great things about this wedding planning duo! They went above and beyond with helping to plan our wedding and execute it the day of. Since my husband and I chose to have our wedding at our property, there was a lot of logistics that went into the planning. Melissa & Morgan really pulled through with decor, tent set up, creating a satellite kitchen, and even valet parking to ensure effortless entry for our guests. They also had great suggestions and vendors that they could recommend, which took a load off from reading a million reviews my self.
If you want a beautiful and effortless wedding day, go with the M&M team! They won't let you down.

Caroline

Married on 27/08/2016

Melissa & Morgan made our wedding what it was, and it was incredible. They took our thoughts and ideas and designed a beautiful day that felt more like us than we ever could have hoped for. From finding the perfect venue, to coordinating vendors, to the day of, M&M were kind, diligent & creative. Our guests had an amazing time, and consistently tell us that they felt so taken care of, and that we'd thought of everything. On top of all of that, M&M are so fun to be around. I'm so glad we got to work with them!
Meet the Team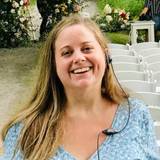 Melissa Pullin
Wedding Planner & Designer
Melissa has been producing weddings and special events, both big and small, for twelve fabulous years. Armed with a big heart and smile, sense of humour, and a unique design style, she's a quintessential "people person" and a true left brain/right brain split. In 2007, she branched out on her own to follow a dream - and the rest, as they say, is history. Melissa was born and raised in Calgary, Alberta but has proudly called Toronto home for the last 15 years. She enjoys cooking, camping (glamping!), movies of many genres, traveling, road trips, pasta, time at home with her hubby, and celebrating life's special moments whenever possible. She wouldn't complain about any of the above including a good Margarita either!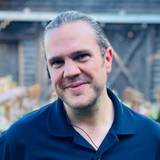 Morgan Lukan
Wedding Planner & Designer
Morgan has been part of the event world for 15 years, starting in sound and lighting design prior to joining forces with Melissa in 2007 to enter the world of weddings! He's especially passionate about coming up with ways to immerse guests in a wedding that leaves a lasting imprint on lifelong memories and all the behind the scenes logistics that go into pulling it off. His contagious laugh and warm demeanor put people at ease when they see his dedication first hand. Morgan is a proud prairie native with strong family roots. He enjoys immersing himself in new cultures, playing music, coffee, recipe hunting, exploring nature, audiobooks, baking bread, tacos, musical theatre, and working with his lovely wife!
Map
toronto M6K 0A1 Toronto&nbsp(Ontario)