5 DIY Dessert Stations to Have at Your Wedding
Want to make dessert a little more interesting at your wedding? Add one or two of these sweet stations.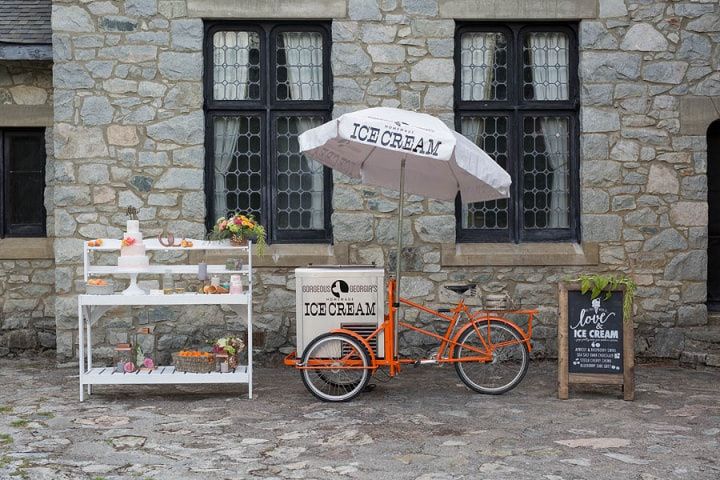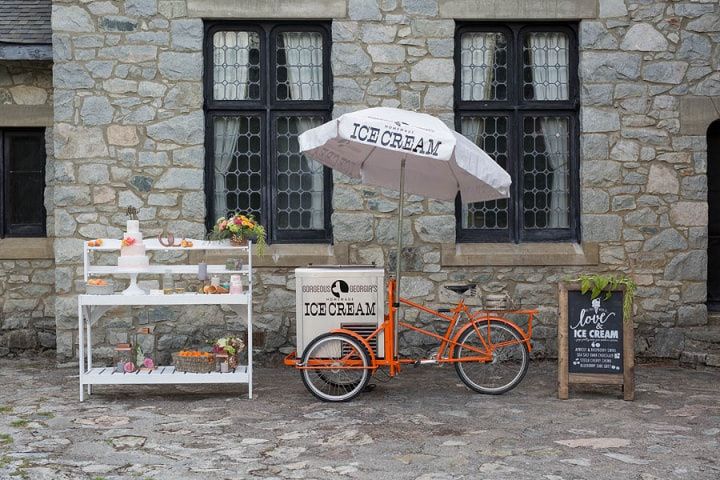 Once dinner has wrapped, it's time to give your wedding guests their sugar fix. Yes, you'll probably have a stunning cake - or some other drool-worthy dessert - on hand, but you don't need to stop there. Let your friends and family get creative by adding a few DIY dessert stations around your venue. Sure, things might get a little messy - especially if your baby cousin gets ahold of the sprinkles - but the fun is totally worth it.
Here are a few DIY dessert stations to consider for your wedding.
S'mores
While s'mores are pretty simple to construct, it's fun to let your guests have a go at making them. If you're doing an outdoor reception, you may want to go the extra mile and erect a fire pit so that your guests can toast the marshmallows themselves. Also, feel free to go off the beaten trail and add some fun options to your table. How awesome does a caramel pretzel s'more sound? Answer: amazing.
Pick 'n' Mix
Craft a giant candy bar right in your reception venue and let your guests go to town. Fill it with a smorgasbord of goodies - like dew drops, cola bottles, gummy bears and chocolate squares (you'll want to have a healthy mix of sweet, sour and salty) - and allow them to pick their faves. You can even leave out to-go bags so that your guests can take a few sour keys and Hershey's kisses home for a late night snack.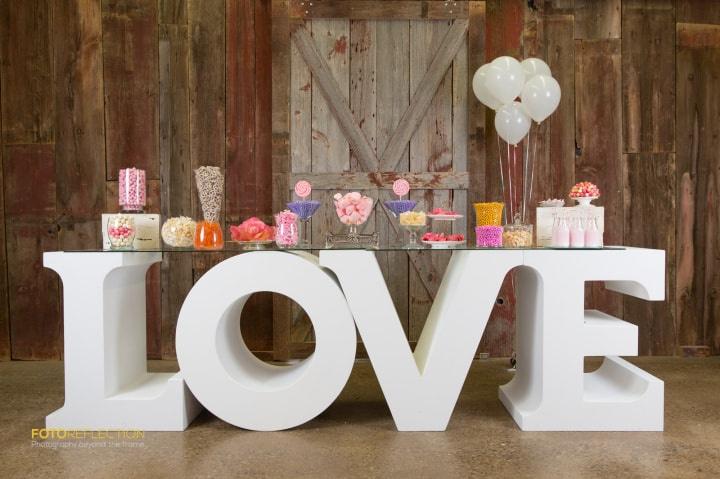 Fondue
Everyone loves a chocolate fountain - and I mean everyone. If you've got the funds, invest in a few different flavours so that your guests can play around (you can even add in cheese if you want a savoury option). Don't forget to fill your table with fruit, marshmallows and sweets - chocolate pairs well with just about anything.
Sundaes
Sundaes are the ultimate DIY dessert for summer. Fill your station with an array of sprinkles, sauces, fruits and candy so that your guests can whip up something amazing. Don't forget, you'll need a freezer for this one - nobody wants ice cream soup.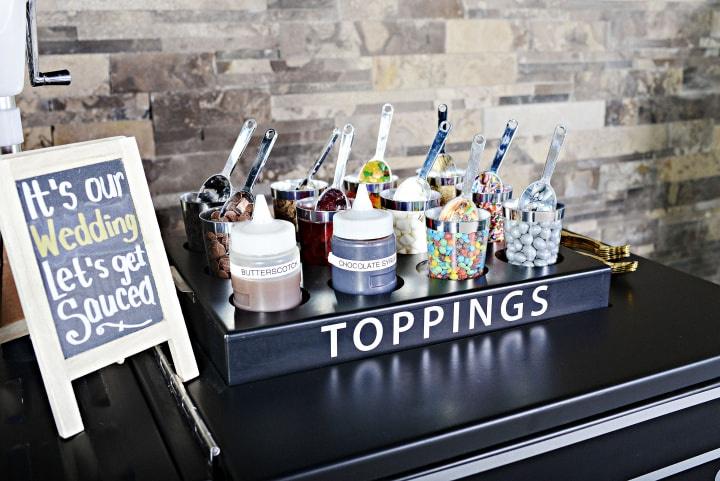 Waffles
Waffles are so much more than just a breakfast food, so feel free to use them even if you aren't having a brunch wedding. Stock this station with melted chocolate, a variety of fruit, whipped cream, sprinkles and other fun toppings. This is definitely one for the 'gram.
Find wedding entertainers and specialized bakeries on WeddingWire »