5 Ways to Amp Up Your Wedding Altar
Want to turn your wedding altar from drab to fab? Make it special by adding a few of these decorative touches.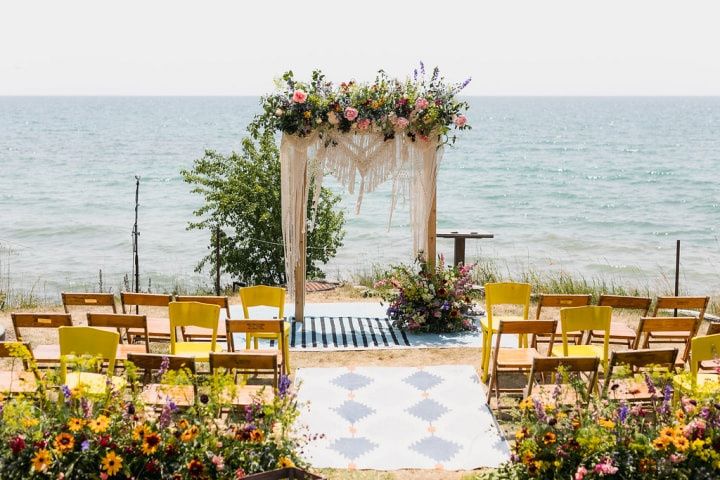 Your wedding altar should be the focal point of your wedding ceremony. It's where your wedding party will congregate after finishing the processional and where you and your partner will be officially wed (so, it's a pretty big deal). We suggest making yours extra special by amping it up with some wedding decorations. From altar arrangements to fairy lights, you've got a ton of options.
Here are 5 ways to amp up your wedding altar.
Add a few altar arrangements
Wedding ceremony flowers are the most common way to add some oomph to a wedding altar but don't think that because they're traditional they have to be boring. Like wedding centerpieces, you can jazz yours up and tailor them to fit the theme of your big day. From strands of pearls to cacti, the world is your oyster when it comes to these.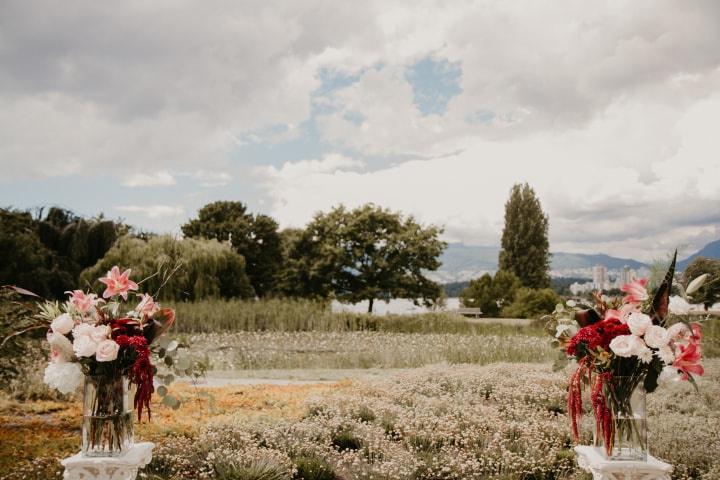 Use an arch or arbor
Adding an arch or arbor is surefire way to make your wedding altar the centre of attention. While leaving it plain is always an option, bolstering it with flowers, greenery, linens and/or twinkling lights will give it that wow factor.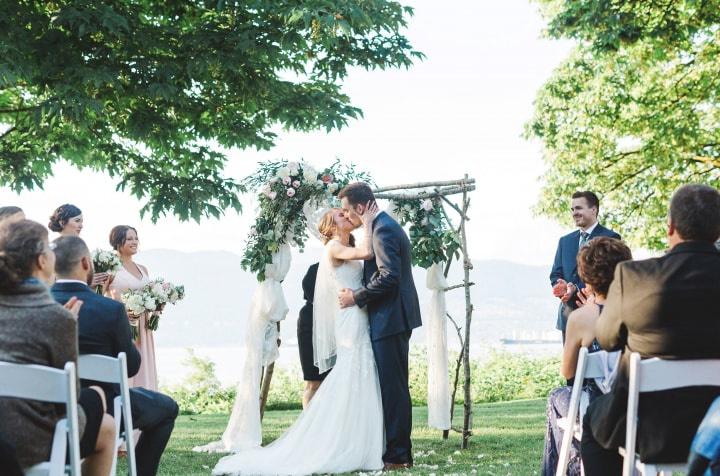 Get wordy
Infuse your altar with a dash of personality by adding your favourite quote or love song lyrics. Whether you want to follow this duo's lead and try something a bit lengthier (like your wedding vows), or go with something sleek and simple, you've got plenty of options.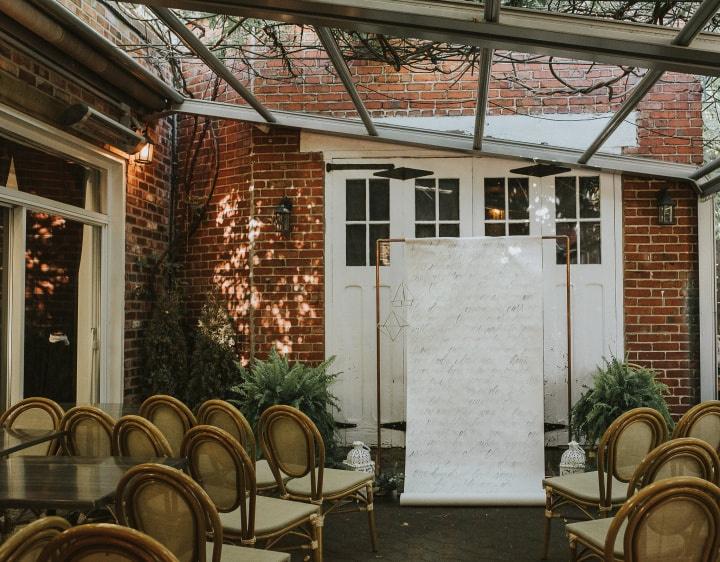 Brighten it up with some lights (or candles)
You'll want the spotlight firmly planted on you while you say your vows. Create your own using lanterns, chandeliers, fairy lights or candles at your altar. Whether you're going for a swanky ceremony or dreamy boho vibes, you can find a fixture to suit your theme.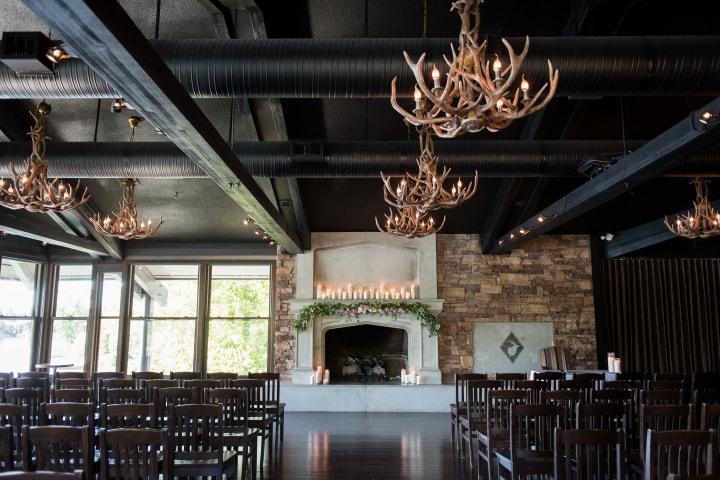 Don't be afraid to think outside the box
There's no doubt about it, floral arrangements and arches are stunning - but they're pretty standard fare. If you want to say no to the status quo, put your imagination to work and come up with something a little different. We love how this couple turned wooden crates into a backdrop for their "I dos". You can really do anything when it comes to altars, so don't be afraid to try something new.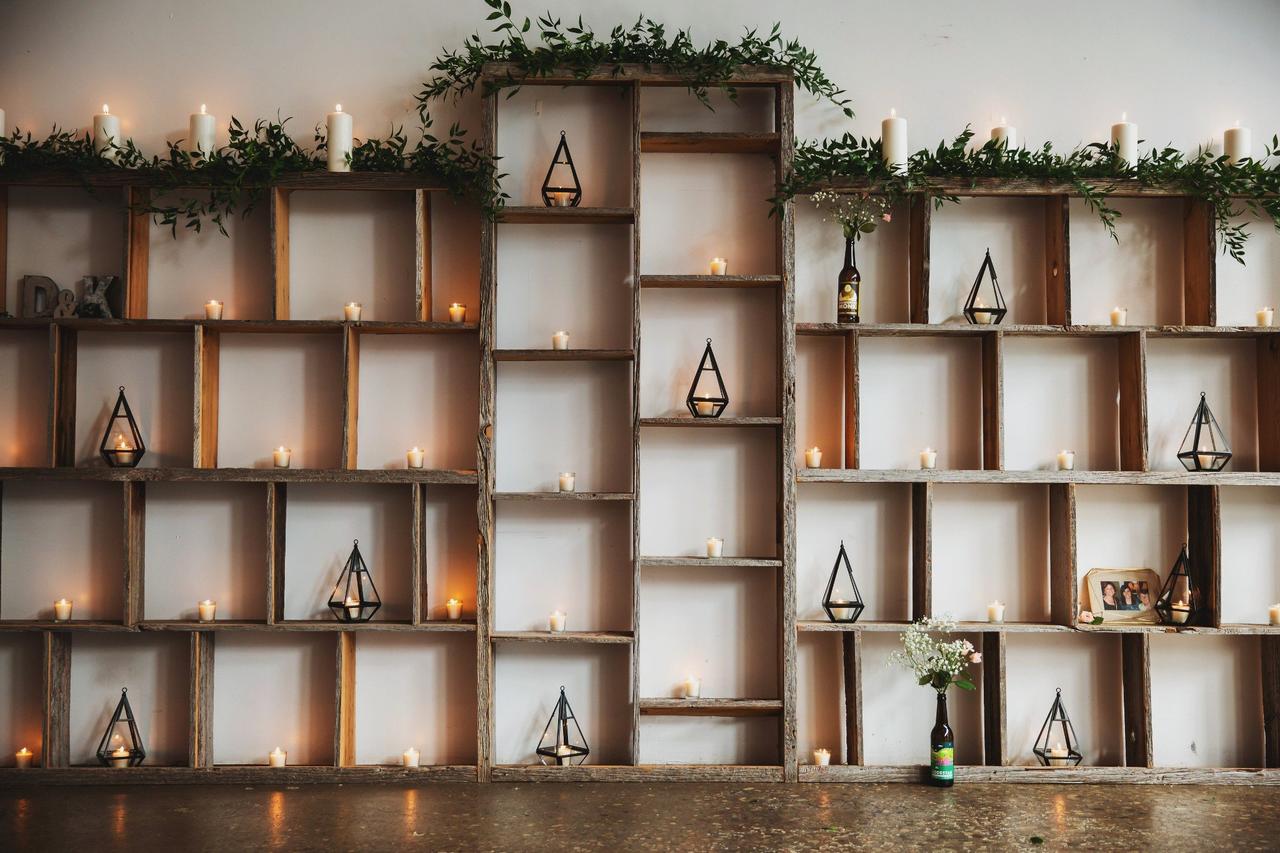 Find wedding decorations and wedding flowers on WeddingWire »