Wedding Bouquets 101
Don't know whether to go with roses or ranunculus? Have no idea what a biedermeier bouquet is? We're here to help.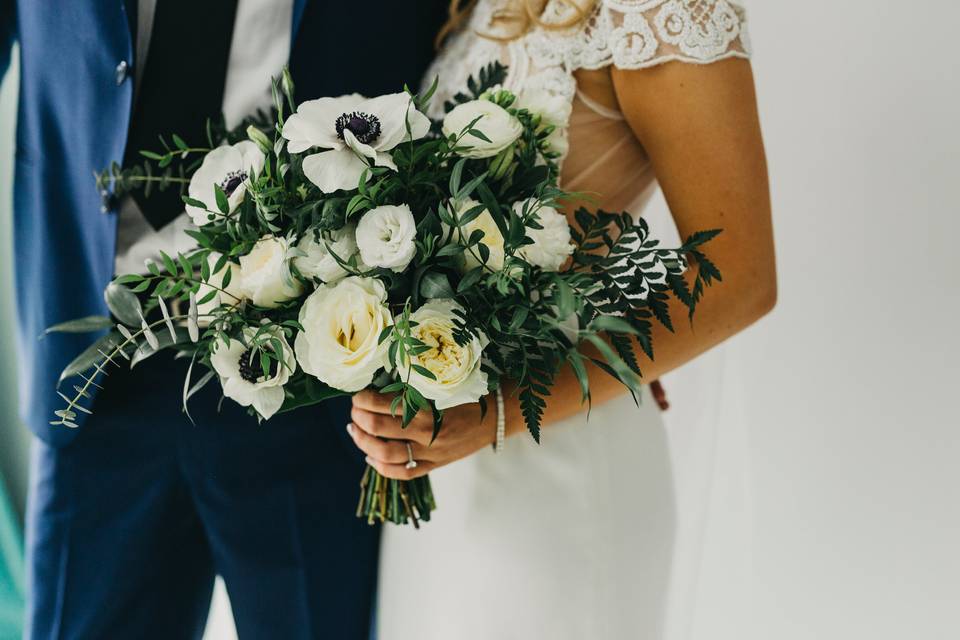 Once you've figured out what you'll be wearing on your big day you can move on to choosing your wedding flowers. The colour, style and shape of your wedding bouquets will have a huge impact on your wedding look, so choose carefully. Remember, this is the most important bridal accessory (aside from maybe your wedding band). From crafting your own bridal bouquet to putting together arrangements for your bridesmaids, there's a lot to think about.
Here are the ins and outs of choosing your wedding bouquets.
Number of bouquets
You've got more than just yourself to consider when planning out your wedding bouquets. You'll want one for each of your bridesmaids, one for the flower girl and maybe even a tossing bouquet for your reception. If you've got room in your wedding budget you may want to throw in smaller bouquets for the mothers of the bride and groom.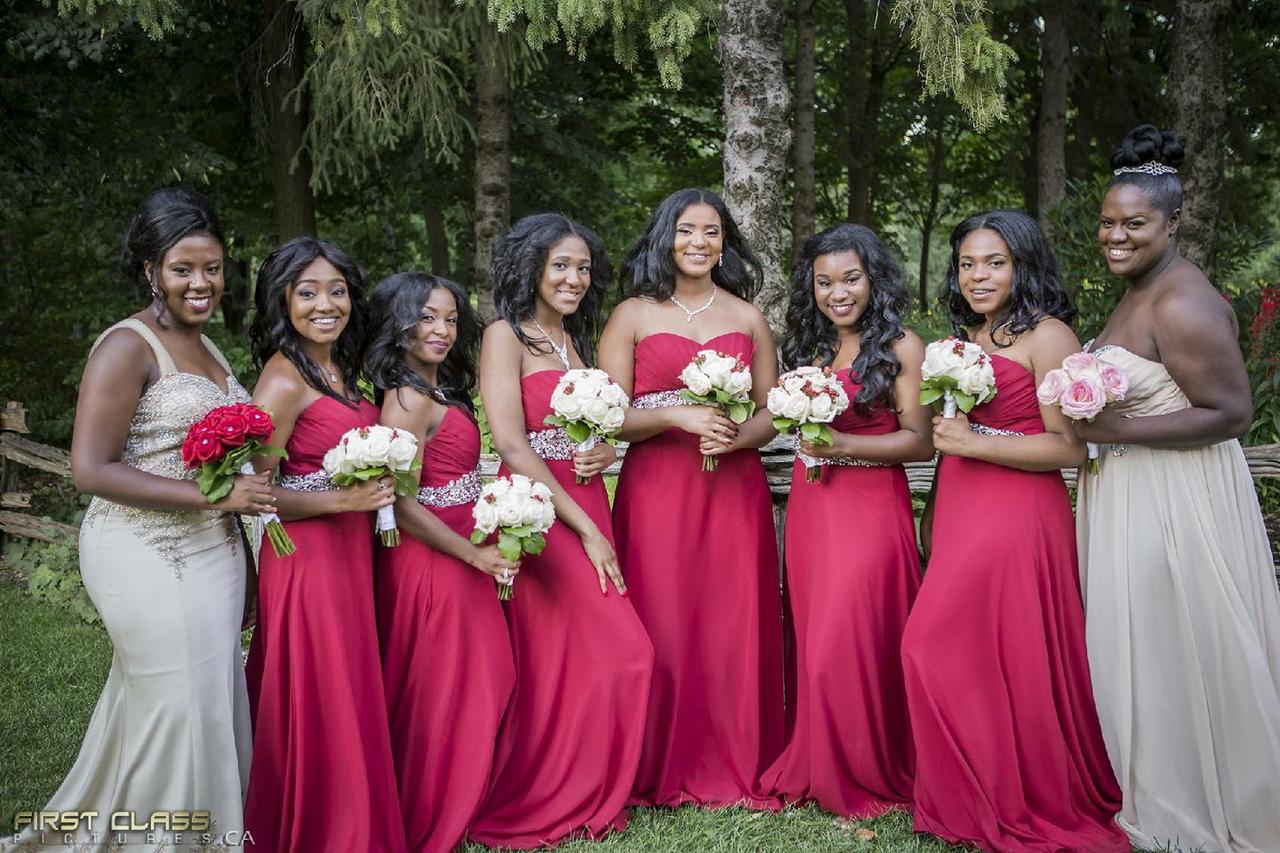 Budget
Always keep your money on your mind. Typically couples will allocate 8% of their budget to wedding flowers, but remember that this includes everything from wedding centerpieces to boutonnieres. Let your florist know how much you're willing to spend before they start putting together sample arrangements so that you stay within your budget. They'll probably be able to offer up some suggestions on how to scrimp and save.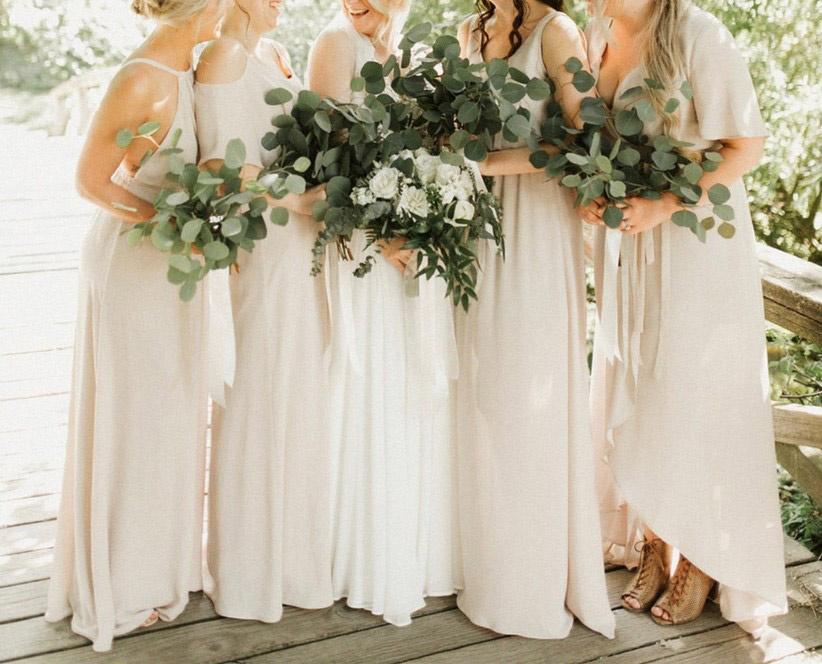 Season
The time of year affects what types of flowers are available. Unfortunately, Canadian winters aren't hospitable to most flowers, so if you've planned your wedding between November and March, there's a good chance your wedding bouquets will be sourced from afar. This means the price will increase, sometimes dramatically. Ask your florist what's available around the time of your wedding to make an informed and budget-friendly decision.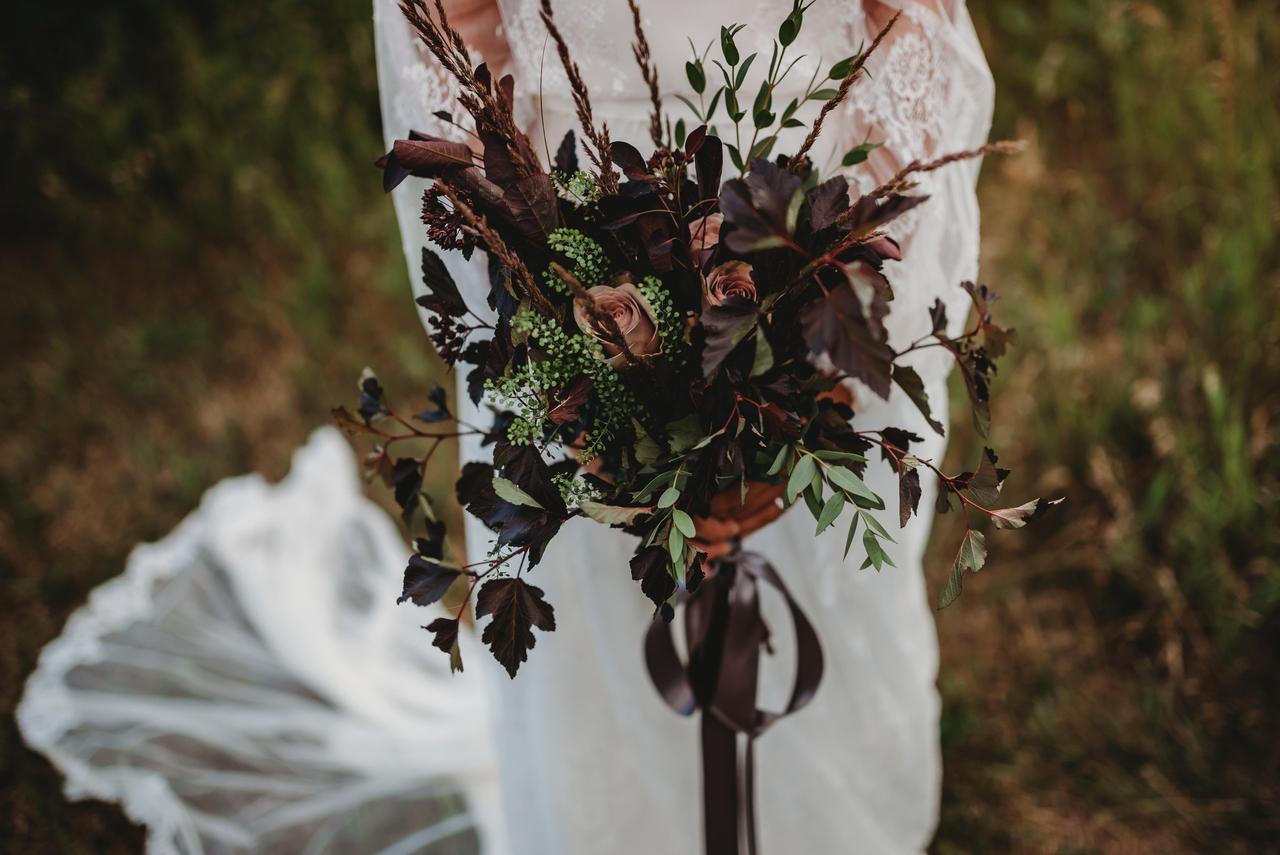 Colour
The last thing you want is for your wedding bouquets to clash with your perfectly planned wedding ensembles. Bring photos of your wedding dress and bridesmaid dresses, fabric swatches and some of your decorations to make sure that the bouquet you're crafting works with your overall looks. You'll want to work with your florist to determine a colour palette so that they can move on to making suggestions with what's available.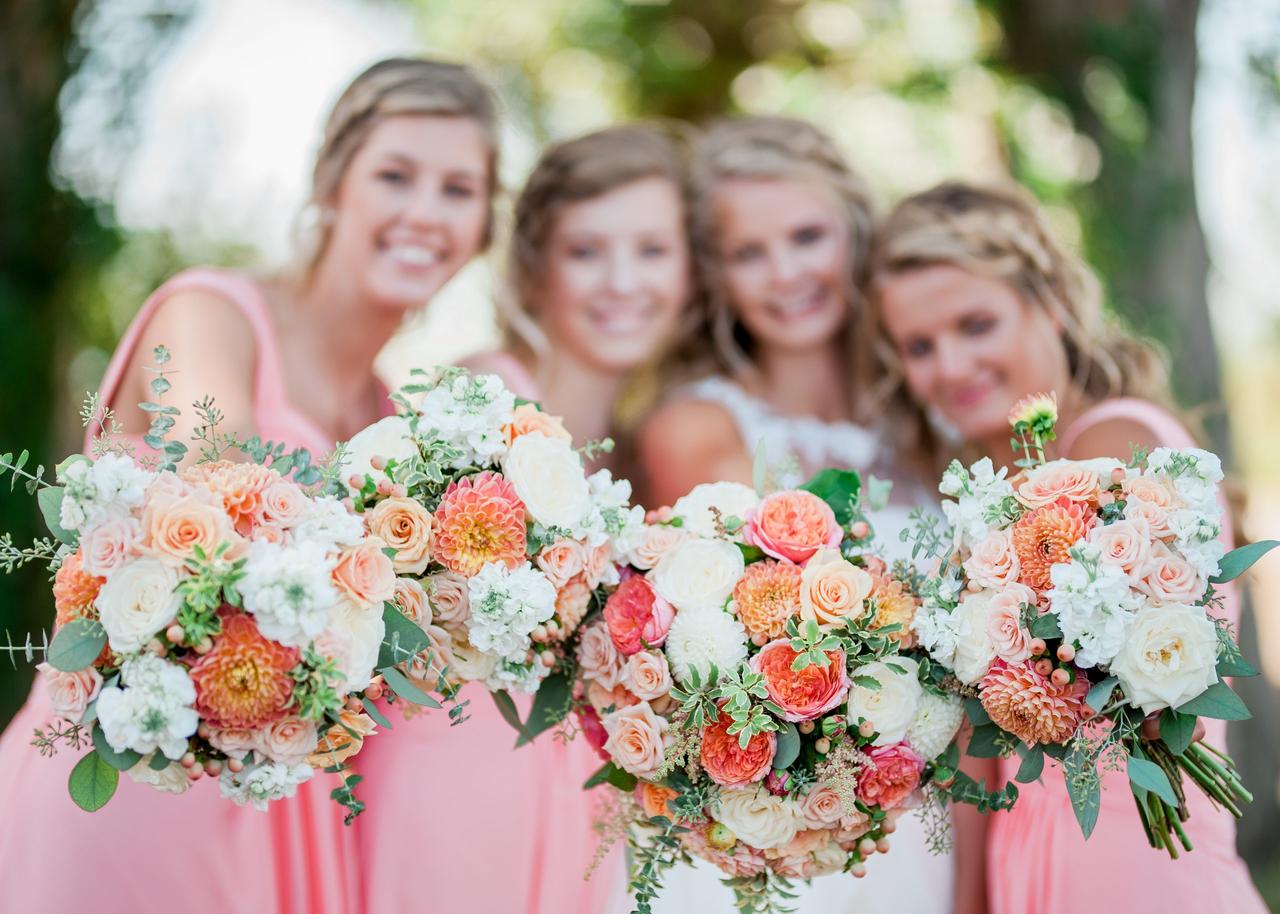 Style
Before you start choosing your wedding flowers think about the overall theme of your wedding. This should help narrow down your options. Are you hosting a rustic affair at a barn? Maybe try something with wildflowers and a healthy dose of greenery. Is your ceremony is taking place at an ultra-modern downtown loft? Perhaps you should try a monochromatic bouquet of peonies or orchids. Think about the vibe of your wedding and use that as your jumping off point. Tip: bringing bits of your ceremony decor to your florist for reference will help keep you on track.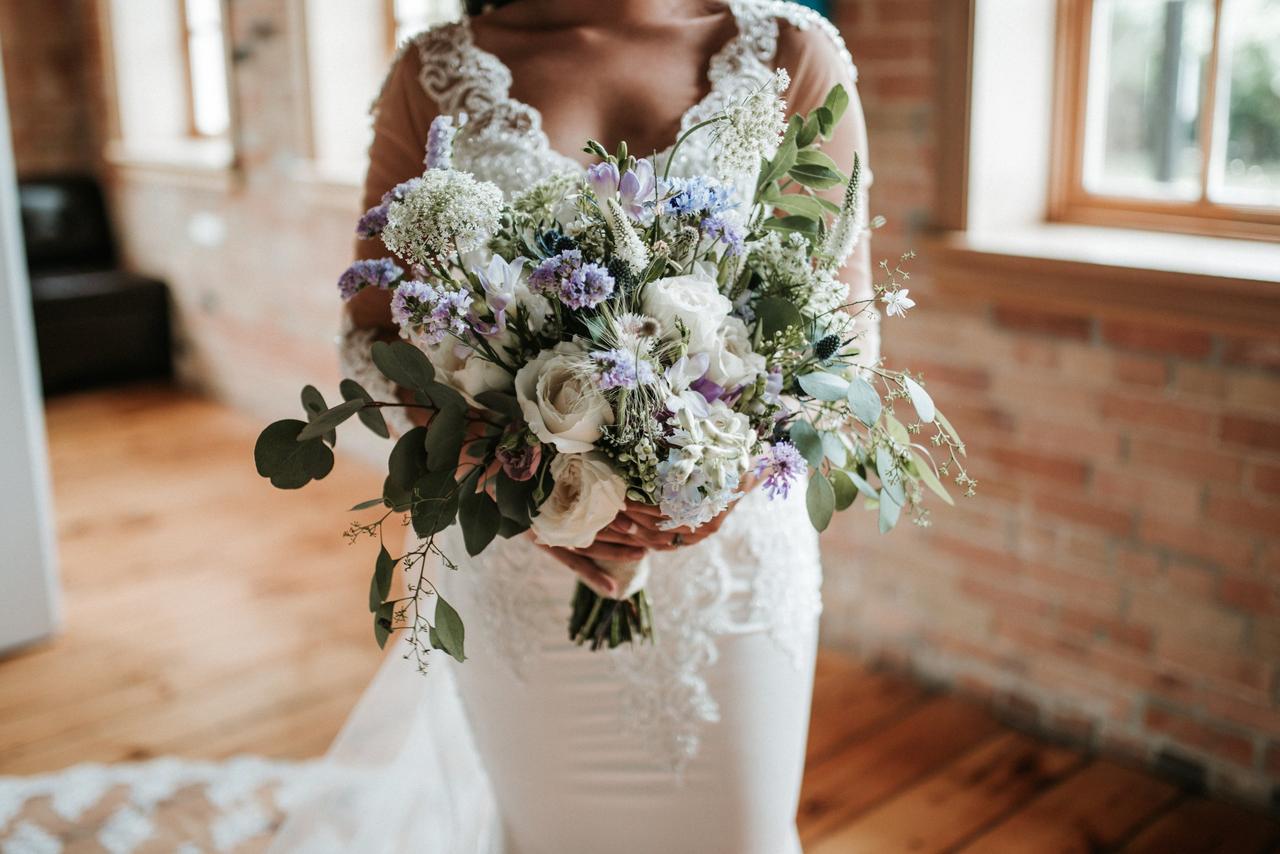 Bouquet shape
The shape of wedding bouquet you choose will impact the overall look, so it's an essential part of its design. A country wedding may suit something loose and free-flowing while a ceremony at a historical mansion may warrant a more tightly-tied bouquet. Some flowers will suit different bouquet shapes better than others, so remember to ask your florist for recommendations. Here's a round-up of the most popular bouquet shapes to get you started:
Biedermeier: flowers arranged into colour-coordinated rings
Cascading: fuller bunch of flowers at the top that cascade down toward the floor
Composite: multiple flowers arranged to look like a singular flower
Hand-tied: rustic, loose arrangement of flowers
Nosegay: similar to a round bouquet, but typically smaller
Pomander: spherical arrangement carried by a loop
Posy: small, minimalist bouquet, light enough to carry in one hand
Presentation: large bouquet that is cradled in one arm instead of held in the hands
Round: most used style, loosely tied flowers arranged to give the bouquet a domed top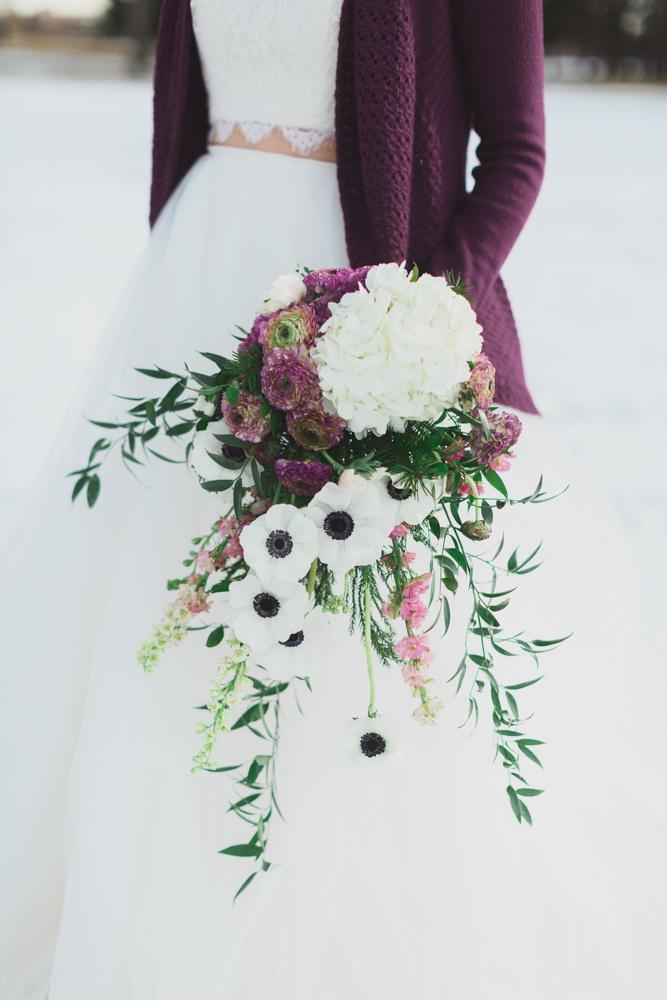 Find your wedding flowers on WeddingWire »