How to Build Your Bridesmaids' Looks
Crafting your bridesmaids' looks can be tough, so we've broken down all the pieces to make your job easy.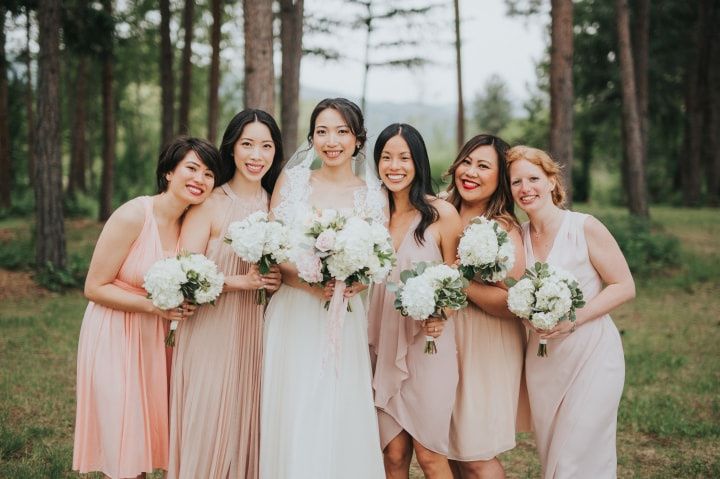 So, you've sorted out your bridal ensemble and now you're ready to move onto your bridesmaids' looks? Great! You want your besties to look and feel like queens on your big day, so making sure their outfits are up to the task is key. From sorting out the perfect bridesmaid hairstyles for them to sport to adorning them with the right jewellery, there are a few simple ways you can take your bridesmaids' looks to the next level.
Here's how to build your bridesmaids' looks.
Decide on a bridesmaid hairstyle
Your bridesmaids don't all need to be rocking the same hairstyle but remember to set it apart from your own. If you've got an elaborate braided updo, think about asking your bridesmaids to go flowing locks or simple ponies. Alternatively, if you're going for a voluminous, cascading down 'do, request that your squad sport chignons or fishtails.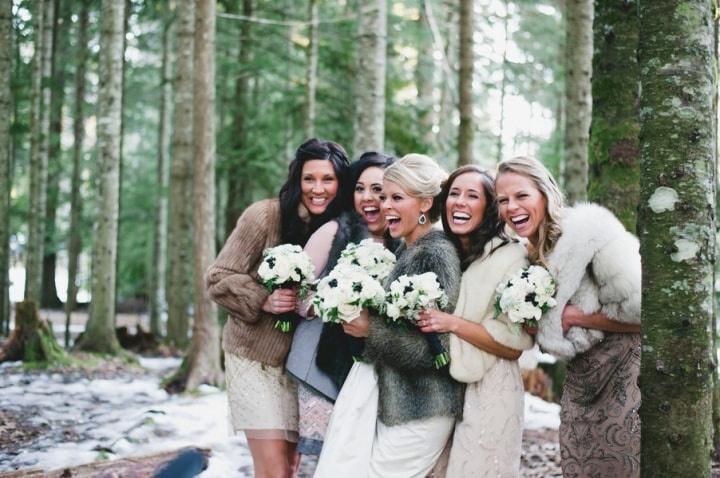 Pick the perfect makeup look
When it comes to bridesmaid makeup, fresh-faced is typically the go-to for your squad. Kardashian-style contours and bold lips will draw more attention to them, and let's be honest, you should be the star of the show on your wedding day. A simple nude lip, a touch of blush and a few swipes of mascara should do the trick. Tip: don't be afraid to ask your own makeup artist for direction, they probably have a few suggestions!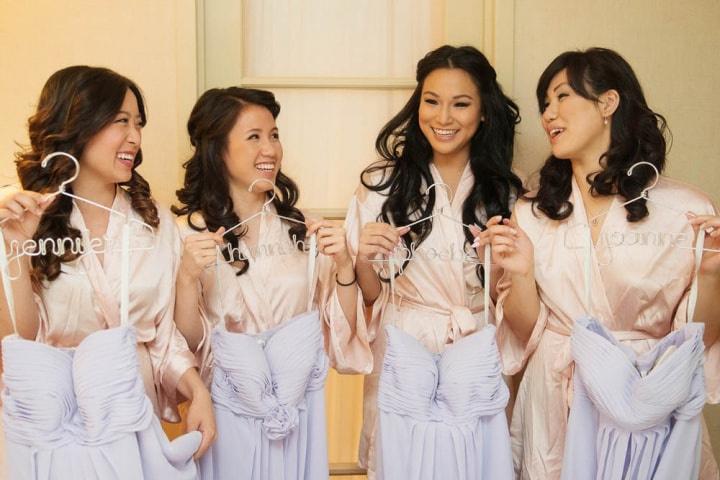 Say yes to some bridesmaid dresses
You've probably spent weeks scrolling through real weddings, Pinterest and bridal boutique sites looking for some wow-worthy gowns for your BFFs. Bridesmaid dress shopping can be pretty tricky, since you want to dress them to the nines but not share your spotlight. We suggest going with something simple in either one solid shade or in multiple shades of the same colour. Remember, your bridesmaids don't all have to wear the same thing – especially if they have different body types (as we all know, different silhouettes flatter different frames). Bonus: if you need a more thorough rundown, we have tips on how to find the perfect bridesmaid dresses plus, some major bridesmaid dress dont's.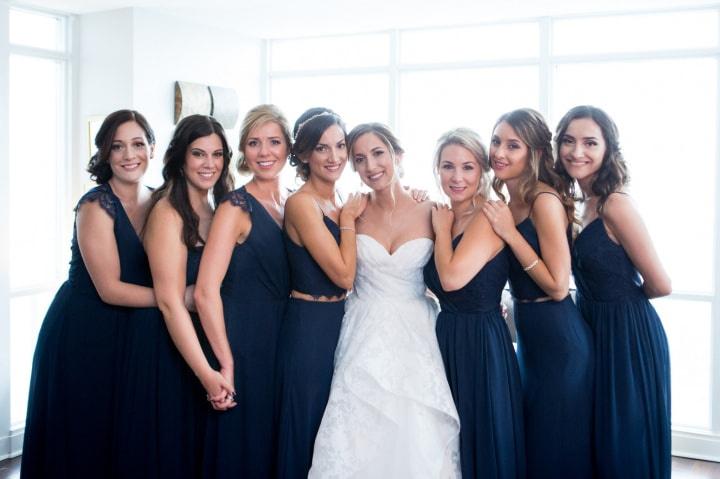 Add some fancy footwear
Your bridesmaids should look amazing from their heads right down to their toes - so, naturally, they're gonna need some awesome shoes to finish off their ensembles. Unless you want them to look identical (it's totally fine if you do), request that they sport a pair of shoes in the same colour family. Some ladies may feel more confident in a flat than a heel, and as long as it's in the same shade your squad will look cohesive.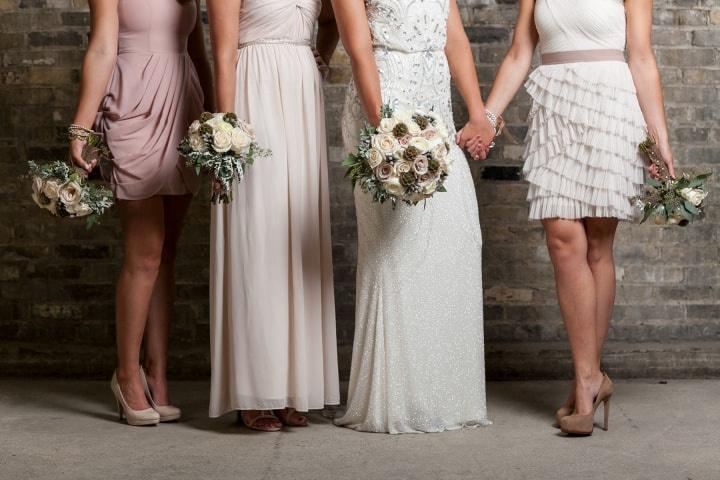 Accessorize
Top off their bridesmaid looks with an accessory or two. Are you going for some serious boho vibes? Ask your ladies to sport some Coachella-esque flower crowns. Or, maybe you like the sweet and simple look? Gift them with a sleek, chic necklace to wear on your big day (they're the perfect wedding party gifts!).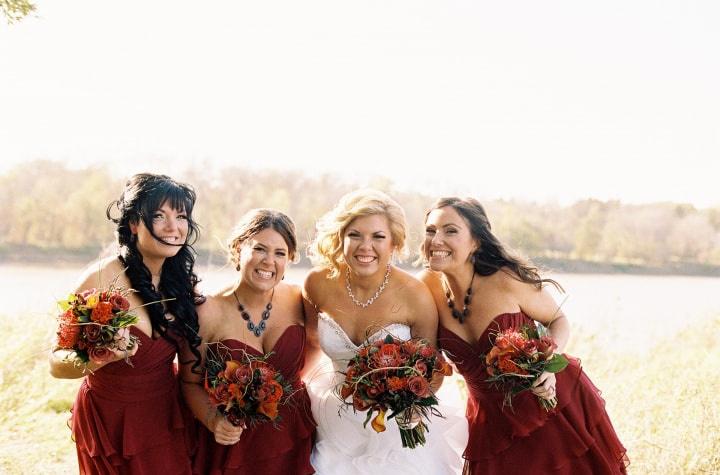 Find more inspiration for your bridesmaids' looks in our Real Wedding galleries »