6 Major Bridesmaid Dress Don'ts
It's time to start looking for your bridesmaid dresses! Avoid these pitfalls and shopping should be a success.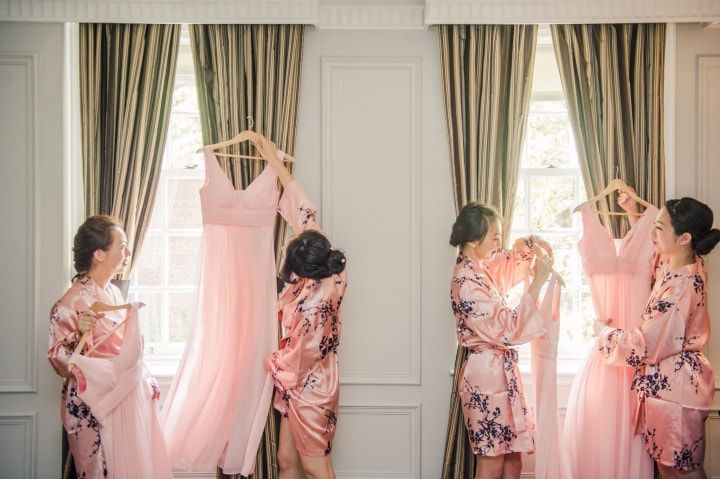 Once you've got your wedding dress out of the way, you can start looking for frocks for your friends to wear! Choosing bridesmaid dresses can be tricky to choose because you're aiming to please all of your 'maids while trying to fit their looks with your wedding aesthetic. Before you begin your hunt, get to know what not to do so that your bridesmaid dress shopping experience goes off without a hitch.
Here are a few major bridesmaid dress don'ts.
Don't choose the gowns all by yourself
You can start researching bridesmaid dresses on your own, but this should not be a solo mission. Choose a few bridesmaids' looks you love and then send them along to your friends to get their opinions. Involving your bridesmaids in choosing the dresses will ensure that everyone is happy with the decision.
Don't ask them to overspend
While some super charitable brides will purchase the bridesmaid dresses as gifts, it's common for the 'maids to buy their own. If this is the case for your wedding, you'll want to be mindful of how much they cost. Ask your squad for their budgets well in advance of shopping so that you don't get your heart set on something unrealistic.
Don't forget to consider their body types
Different silhouettes look better on different body types, that's just how the cookie crumbles. If your friends all have similar frames, you can get away with putting them in the same dress, but if you've got a mix of pears, apples and hourglasses, you may need to switch things up. Finding something that fits each of them and makes them feel their best is key.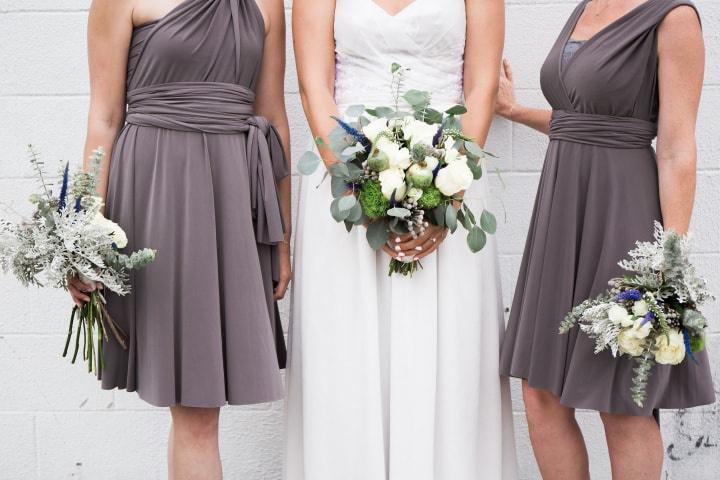 Don't skip the accessories
If you've gone for flashy sequin gowns you can probably forego adding layers of bling to your girl squad's ensembles. However, if you've chosen to go the sweet and simple route, a few fun baubles might be just what their looks need. Consider adding a few pieces of jewellery (these make for great wedding party gifts), some fun hair accessories or throwing on a belt or sash. P.S. if you're hosting your wedding in one of the chillier months, you'll definitely want to add a jacket, coat, stole or shawl.
Don't make your bridesmaids wear dresses they totally hate
It's next to impossible to please everyone, but you don't want your bridesmaids to hate their dresses. If they're uncomfortable or insecure in their ensembles, it's going to show on their faces and in your wedding photos, so try your best to put them in something they actually like (remember, they don't all have to be head-over-heels for their gowns).
Don't think inside the box
Yes, we're talking about bridesmaid dresses, but they don't actually need to be dresses at all! We suggest looking into other options, like two-piece sets, suits, rompers and jumpsuits, too. They can be equally as fancy and are guaranteed to make your 'maids look like total badasses.
Find bridesmaid dresses and bridal boutiques on WeddingWire »