5 Major Wedding Shoe Don'ts
Trying to decide on your perfect wedding shoes? Here's everything that you need to avoid to stay comfortable and stylish on your big day.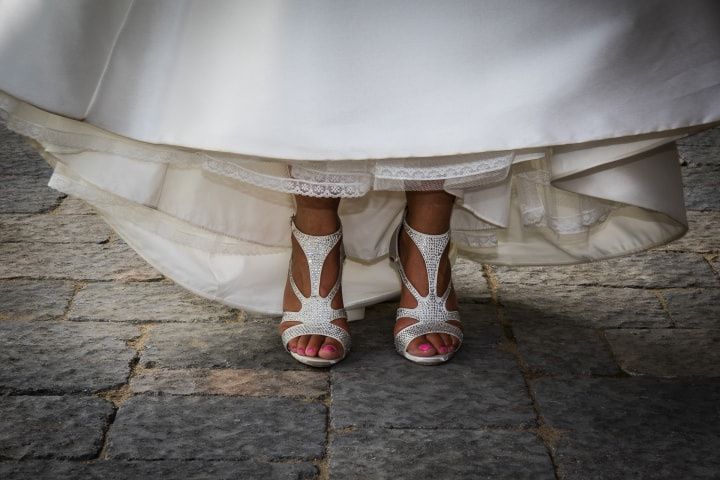 No bridal ensemble is complete without an amazing pair of wedding shoes. Even if these spend the majority of your big day hidden under your dress, you want them to be just as stunning as all of your other bridal accessories. Before you get down to business and start hunting for the perfect pair, get to know what to avoid. We've created this rundown to guide you.
Here are a few major wedding shoe don'ts.
Don't choose style over comfort
Of course, you want your wedding shoes to be fashion-forward, but you shouldn't forget about the comfort factor. Pick footwear that make you feel steady, confident and pain-free so that you don't beat up your poor feet before saying 'I do'. If you're not sure where to find them, ask the fashionistas in your friend group for a little guidance (they'll probably be more than happy to help).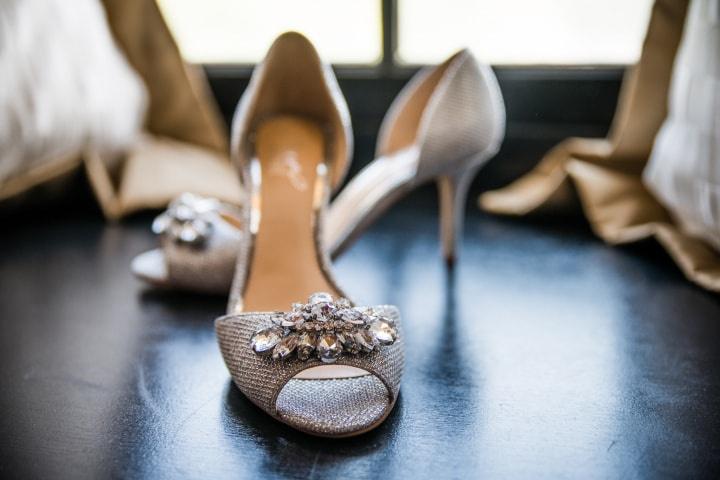 Don't wear them for the first time on your wedding day
Naturally, you want your wedding shoes to look sparkling new on your big day, but you should definitely break them in a little before it arrives. If you skip this step, there's a good chance you'll find yourself stumbling instead of sashaying to your altar, and nobody wants that!
Don't pick shoes that don't work with your terrain
If you're throwing an indoor wedding, you can get away with pretty much any style of footwear, from sandals to strappy heels. However, if you're bringing your ceremony or reception to the great outdoors, you need to really think about your choice of wedding shoes. Remember, stilettos will probably get stuck in sand or grass, so you may want to consider a flat or a chunkier heel.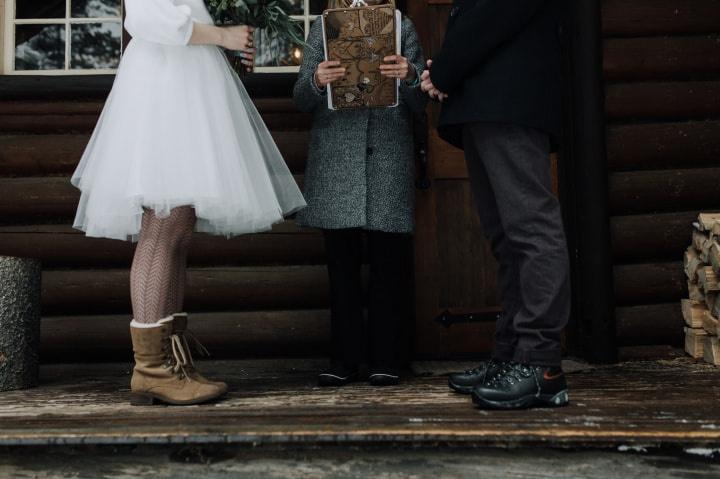 Don't underestimate the power of accessories
By this we don't mean jewels and gems - we mean bits and bobs like bandaids and sticky tape. Seriously, a few Dr. Scholls products can transform even the most uncomfortable shoes, so invest those extra bucks (you won't regret it!). P.S. if you need more hacks, we have a few tips for how to transform painful heels into comfortable wedding shoes.
Don't forget to bring backup
If you want to sport a pair of sky-high stilettos at your ceremony, you'll probably want backup shoes for your reception. Why? Well, unless you're a seasoned pro when it comes to heels, you won't be able to dance and party until sunrise without getting about a billion blisters. Now, this doesn't mean you should sacrifice style and rock your worn-in Crocs for your first dance - we suggest purchasing something equally stylish that won't leave you limping (like some sparkly sneakers or a pair of dainty ballet flats).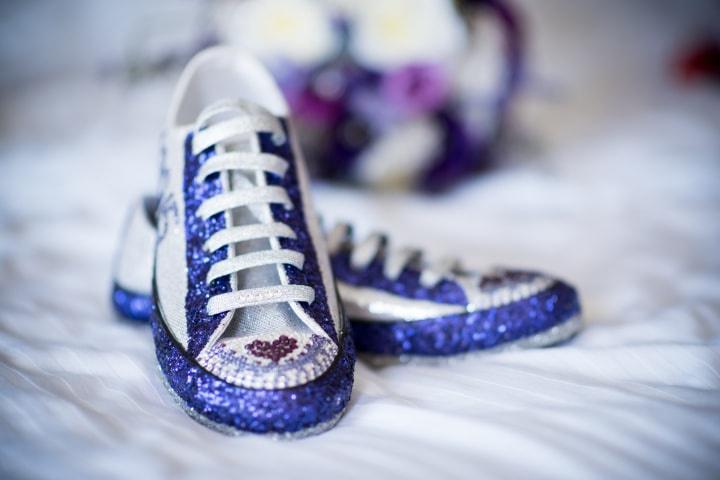 Browse our Real Wedding galleries to see what other brides are wearing »