How to Make Your Wedding Shoes More Comfortable
Do your desired bridal heels absolutely kill your feet? We've got a few tips to turn them into comfortable wedding shoes.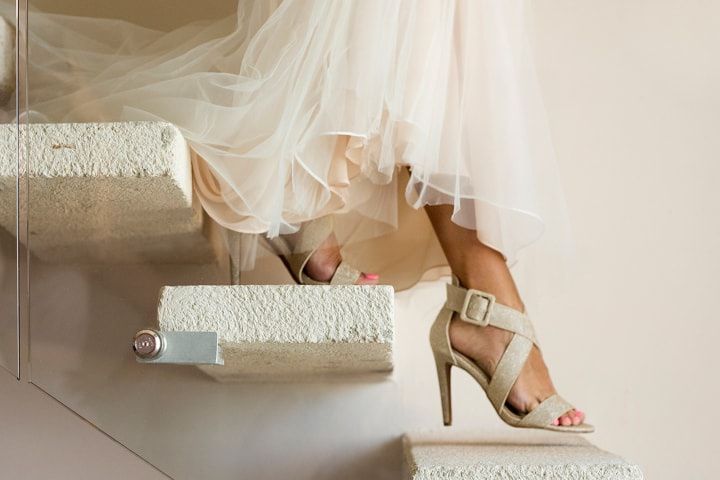 If you've purchased a pair of absolutely stunning pumps for your celebration, but they're a pain to walk in, we've got a few tips for turning them into comfortable wedding shoes. That's right you don't have to kiss your dream of wearing sky-high heels on your big day goodbye, but you might have to put in a bit of extra work to make your fancy footwear more bearable. From working them in to bringing back up, here are some tried and true ways to make your wedding shoes more comfortable.
Here's how to make your wedding shoes more comfortable.
Walk it out
You've probably done this with every pair of heels you own, so it's kind of a no-brainer, but take some time to work in your wedding kicks. In the weeks leading up to your wedding, slip into your shoes and walk around your place while you tidy or take care of wedding tasks (you don't want to take them outdoors and risk getting them dirty). Aim to get in a few minutes every day so that they get a little worn in and your feet can get used to them.
Prep your shoes
If your shoes rub against your feet in certain areas or hurt your soles, it may be time to consult your good friend Dr. Scholls. Grab some gel inserts and place them on problem areas to create a comfy cushion for your feet and reduce friction. This is a life-changing step towards comfortable wedding shoes, so stock up!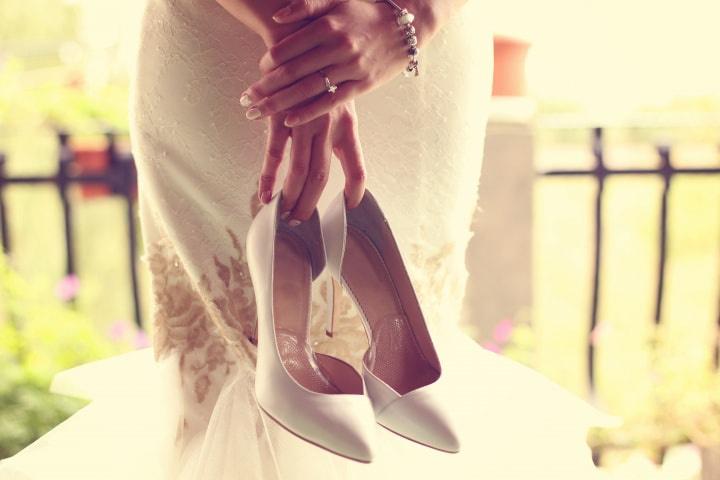 Pamper your feet
Your feet may actually be part of the problem. If they're too dry, any straps or buckles may cause more irritation than normal. So, what can you do? Moisturize. You don't want your feet to be so slippery that you slide out of your shoes, but a hint of coconut oil or a dime-sized dollop of body butter may be just what you need to make walking down the aisle a pain-free experience.
Bust out the blow dryer
If your wedding shoes are made of leather and are hurting your arches and toes, this is a trick you need to know. Throw on a pair of thick socks and squeeze your feet into your shoes. Then, grab your blow dryer and apply heat to any areas that pinch or squeeze. This will loosen up the material and transform them into more comfortable wedding shoes to walk and waltz in.
If all else fails, bring back up
You don't have to spend your entire reception in the same shoes you walk down the aisle in! If you've opted to wear sky-high stilettos for your wedding ceremony that are a pain to move around in, swap them out for comfortable dancing shoes like a pair of flats, sandals or sneakers before heading into your party. You don't want to give up busting a move for the sake of flashy shoes – you'll totally regret it.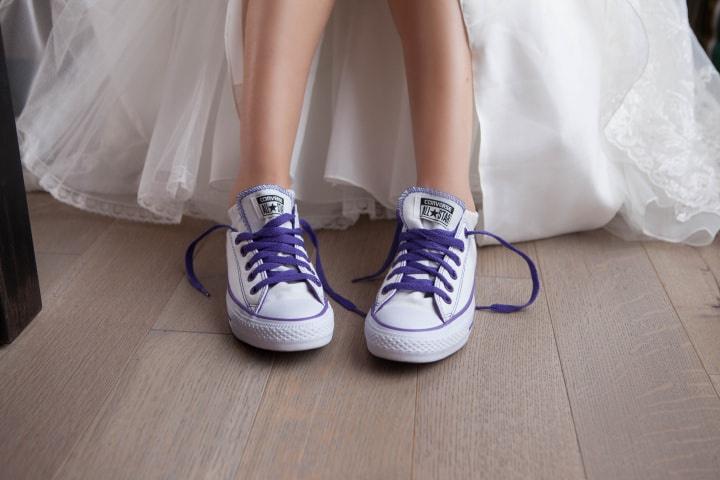 Browse our Real Wedding galleries for more comfortable wedding shoe ideas »