7 Super Cozy Winter Wedding Accessories to Complete Your Bridal Look
Polish off your bridal ensemble with a few of these super adorable (and cozy) winter wedding accessories.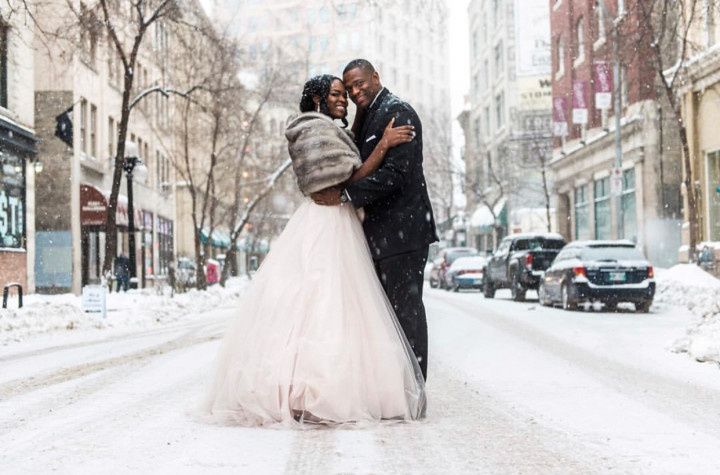 Winter weddings are magical for a lot of reasons, but the weather can be a bit brutal for brides, especially for those who have opted for strapless or short sleeve gowns. If you don't want to sacrifice your wedding day style by rocking a huge puffer jacket over your frock, you don't have to spend your wedding day shivering. These winter wedding accessories will keep you warm and look absolutely stunning in outdoor wedding portraits.
Here are super cozy winter wedding accessories to complete your bridal look.
Jacket
Do temperatures look like they're going to be below zero on your big day? Well, taking to the outdoors in your strapless gown probably isn't the best idea (you don't want your arms to be your something blue). To keep you toasty warm, bring along a winter jacket to wear while you're outside. You can go for a stylish faux fur coat that's as elegant as your winter wedding dress, a ski jacket for a little juxtaposition or a leather jacket for an edgier contrast.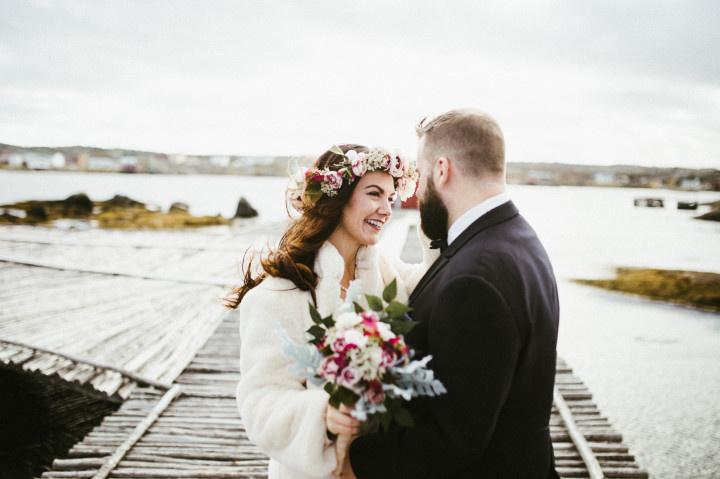 Cape
If you're going for a fantasy-inspired ensemble, a cape is the winter wedding accessory for you. It'll give your look some serious Game of Thrones vibes – and who doesn't want to feel like a princess (or queen) on their big day?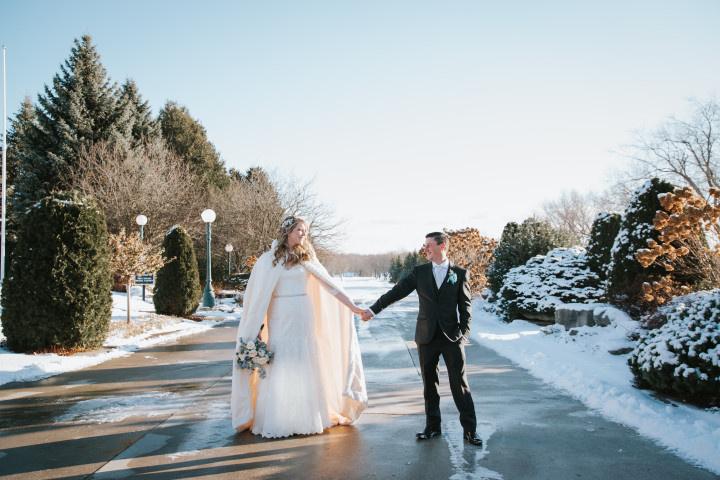 Fur Stole
For the bride who wants cozy winter wedding accessort that screams elegance and luxury, a fur stole is the way to go. These look awesome with strapless gowns and won't cover up too much of your ensemble in your wedding photos.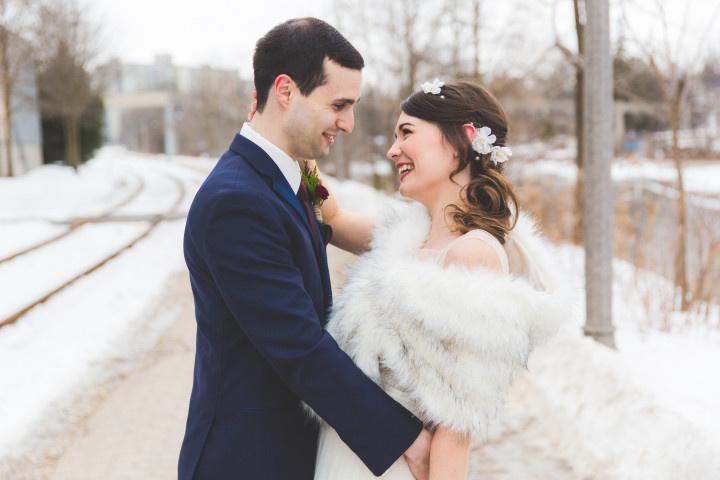 Boots
You don't want to trek through the snow in open-toed shoes or tiptoe across the ice in sky-high heels (that's just asking for trouble), so have a pair of cozy snow boots on hand. You'll be thankful for them when you're going to and from your winter wedding venue. P.S. they also look cute in wedding portraits, so show them off in one or two pics.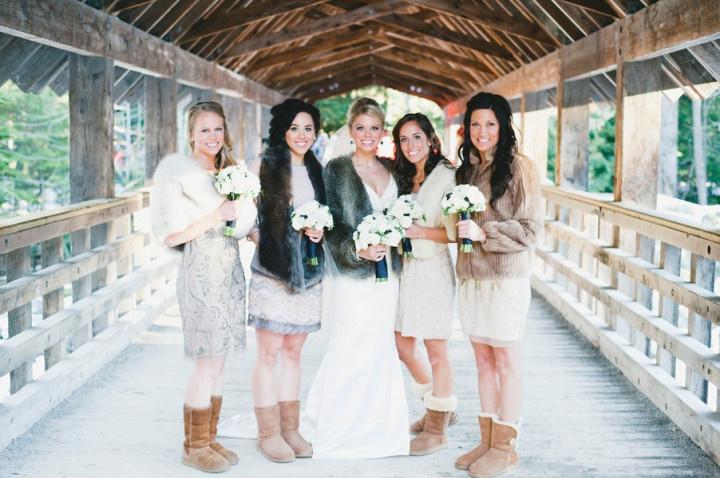 Mittens
Forget about clutching your bouquet with cold hands - add a pair of stylish mittens or gloves to make those below zero temperatures a bit more bearable for your digits. You may even want to purchase matching ones for your wedding party (they make for great gifts).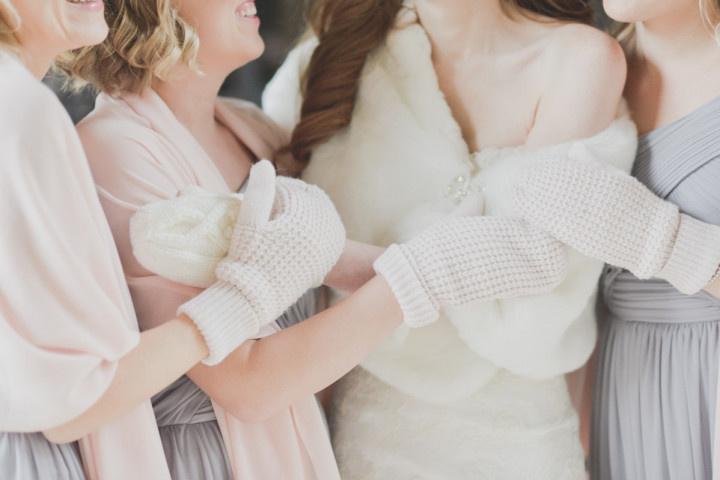 Muff
A muff is another stylish winter wedding accessory that'll keep your fingers from getting frostbite. They pair great with fur stoles or capes, so we recommend doubling down and purchasing both.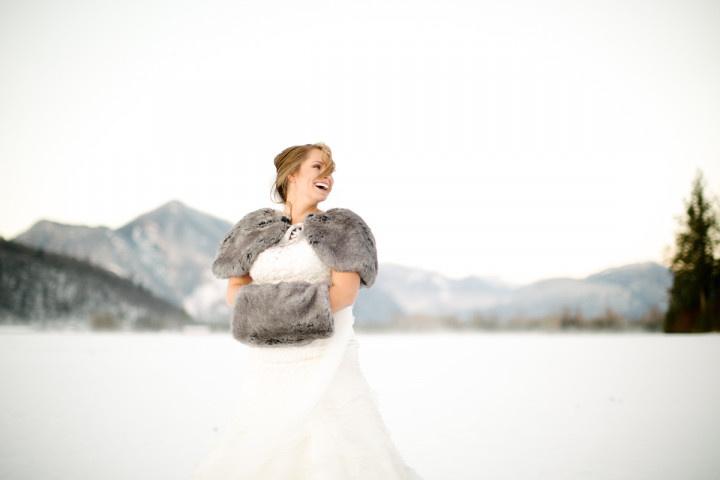 Scarf
Finish your wedding ensemble off with a scarf that matches your wedding colour palette. As an added bonus, it can double as a blanket if you get chilly during your reception, making it a win for both fashion and comfort.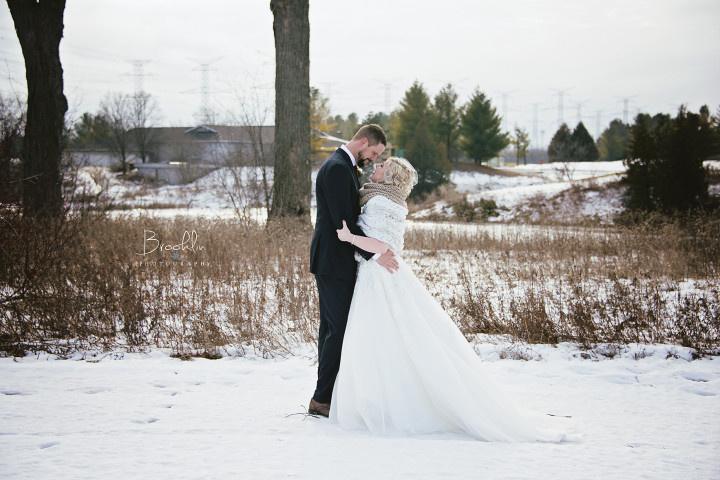 Find winter wedding accessories on WeddingWire »