How to Find the Right Bridal Boutique
Before saying yes to a dress, you'll have to say yes to a store. Here's how to find the bridal boutique of your dreams.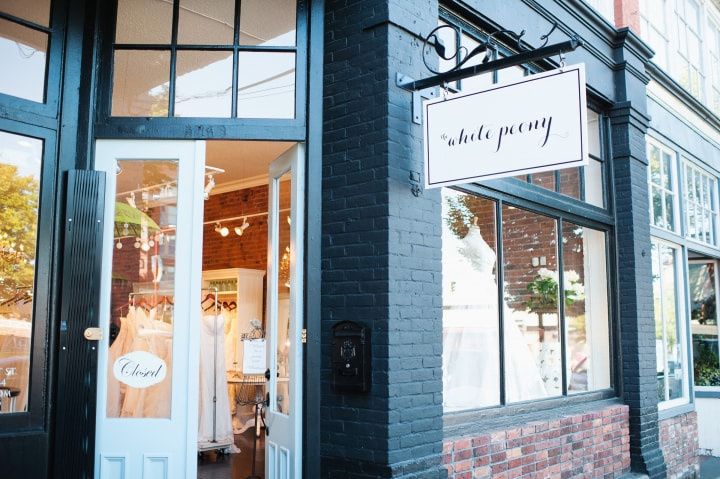 On the hunt for the perfect wedding dress? Well, you'll have to find the right bridal boutique first. Whether you're on the prowl for a beach-appropriate number, vintage lace frock or Cinderella-inspired bridal gown, the wedding dress store you choose makes all the difference.
Here are a few tips on finding the right bridal boutique.
Research bridal shops in your area
Like any project, you'll need to begin with a little research before you head out wedding dress shopping. Before you start scouting bridal shops IRL, get the basis for your search locked down. Look through wedding dress galleries, Pinterest boards and magazines to find out which designers and styles match up with your vision, then move on to find a bridal boutique that stocks them (most places will have a designer list online).
Meet your match
Bridal boutique stylists visit Canadian showrooms and international markets to look at thousands of wedding dresses in order to curate a collection of gowns for their customers. Some bridal shops specialize in fashion-forward designers or boho-chic styling, while others offer a range of styles to meet a variety of tastes and budgets. Browse bridal shops in our directory to find suitable options.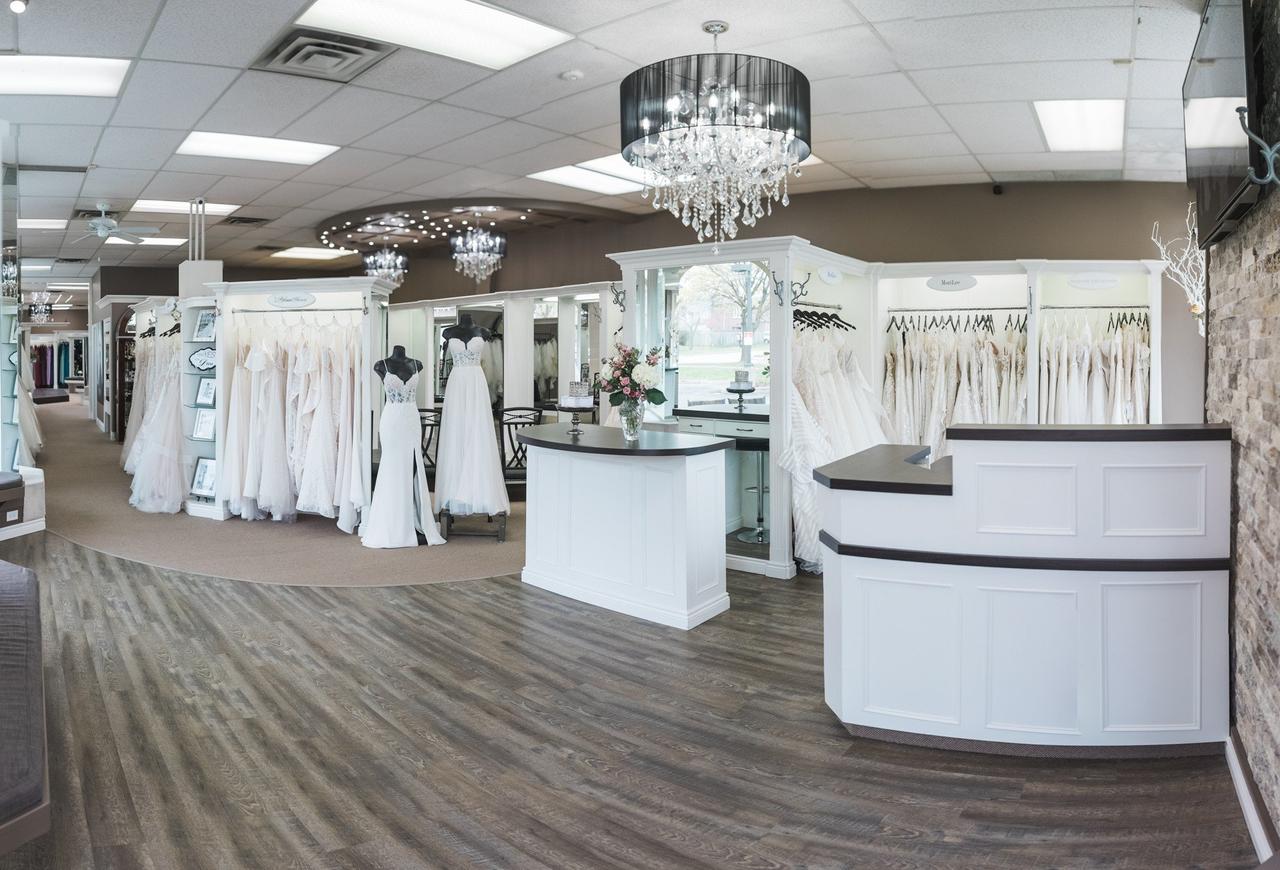 Ask around
Your married friends and family have tackled the task of wedding dress shopping before, so chances are they have some tips for you. There are plenty of bridal boutiques in our fair country and having a little Q&A with your loved ones may help narrow your search. You'll want to get some key info, like what the stylists are like, what range of styles they saw in the bridal shop and how they felt about the overall experience.
Check bridal shop reviews
Reviews are also helpful during the beginning phases of your hunt. If you don't feel like your loved ones shed enough light on what's out there, turn to your good friend the internet. Our online bridal shop reviews offer up a second opinion and may reveal some hidden gems that you wouldn't have considered otherwise. Bonus: they usually include info about store policies and store hours, making it easier for you to decide what works best for you.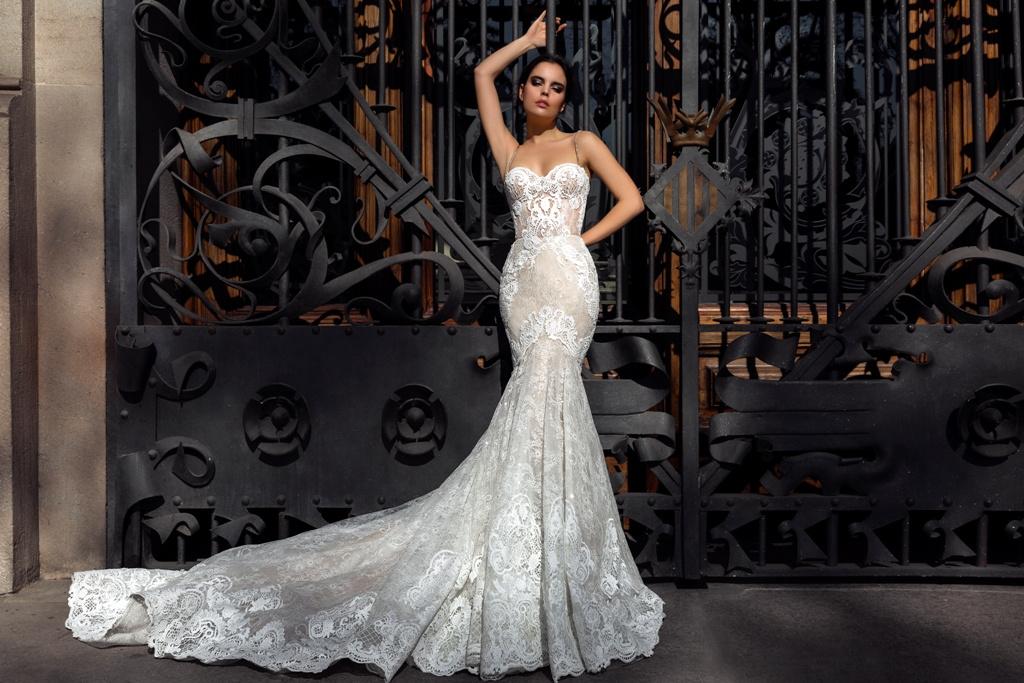 Keep your wedding dress budget in mind
Make sure you're clear about your budget before you even set foot in a bridal shop. This will keep you from falling in love with a gown that's way over your desired price point (a scenario that has crushed many a bride). To aid you in this process you'll want to check that the bridal boutiques you plan to visit actually carry gowns that lie within your budget (this means checking online or calling ahead). Once you arrive at your destination, make sure to let the staff know your budget to make things hassle-free.
Visit more than one bridal boutique
As far as bridal boutiques are concerned, you've got plenty of options, so why not take advantage of them? Different bridal shops carry different designers, cuts and stylists' opinions. By visiting multiple stores you'll learn quickly what you like and what you don't, making the narrowing down process a little easier. Don't go overboard and give yourself too much choice, but make the effort to visit at least two or three before saying yes to a dress.
Don't get disheartened
Have you ever gone shopping and left the store with nothing? The answer is probably yes. This is going to happen more than once when you're hunting for your wedding dress. You'll want to sample different styles, designers and bridal boutiques, which means leaving empty-handed a few times. But try not to stress, it's totally normal. Buying a bridal gown is a big commitment with a big price tag and you should absolutely love what you wear on your wedding day. If you think you've found the dress but aren't prepared to go all-in, come back another day and try it on again.
Remember wedding dress alterations
Unfortunately, the dress you fall for probably won't be suited to your exact measurements, and that is A-OK. You are a special snowflake and a tailor will probably have to make a few wedding dress alterations to make it look perfect. Because of this, you'll want to know if the bridal boutique you've settled on does in-house alterations. The plus of having an on-site tailor is their familiarity with the gowns and designers. Consider this before settling on your store.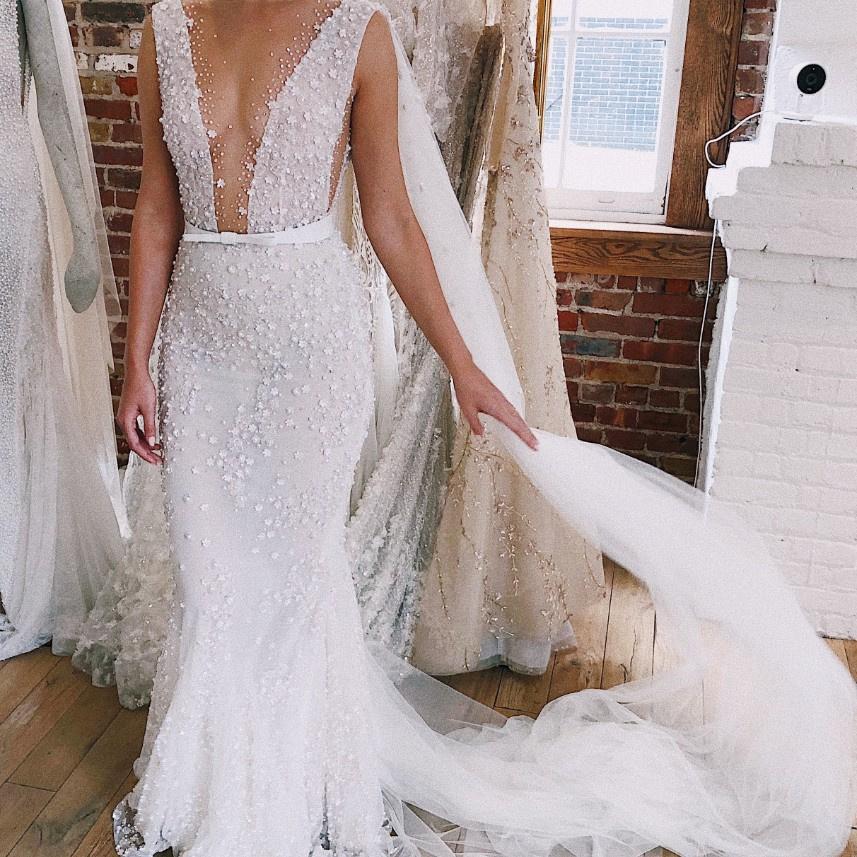 Find a bridal shop near you
Selecting the right location is key, as you don't want to be jet-setting every time you need to go in for a fitting. Big cities like Toronto, Calgary and Vancouver are chock full of bridal boutiques while smaller municipalities may only have a handful. The key is to find somewhere that's a reasonable distance away that you are willing to travel at least two or three times before your wedding for alterations. So decide whether you're down for a two-hour car ride or a mini-vacation or two in the months leading up to your big day before choosing a bridal boutique.
Learn about the process
Not all bridal shop experiences are created equal. You'll want to check in with the bridal boutiques you're visiting to see how it all works. Some shops offer walk-ins while others only offer scheduled appointments. Some will allow you to take over the entire store and others will have multiple brides visiting at once. You'll want to get these details down before embarking on your journey.
Find bridal boutiques in your region on WeddingWire »