How to Find the Right Wedding Shoes
Want to look good head to toe on your wedding day? You're going to need the right wedding shoes. Here's some tips on finding the perfect footwear for your big day.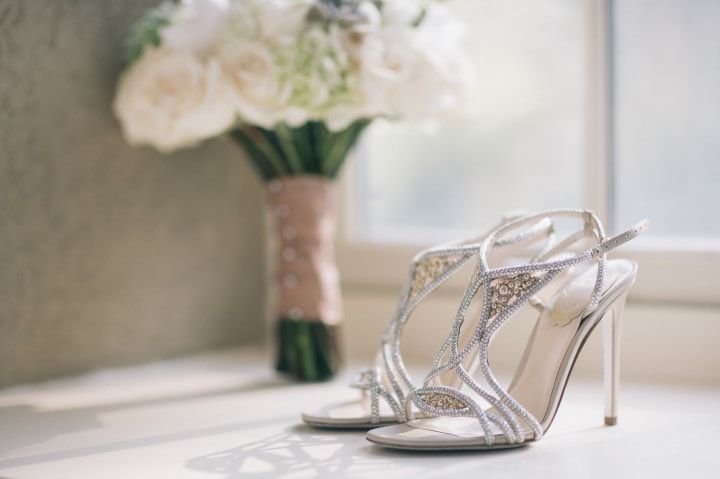 As far as your bridal ensemble is concerned, your wedding dress is the star of the show. But that doesn't mean you should slack when it comes to your wedding shoes. Even if your gown goes past your toes, strutting down the aisle in a pair of Crocs probably won't make you feel anywhere close to a princess. If you're struggling to complete your look, these are a few tips to remember.
Here's how to choose the right wedding shoes.
Match them to your dress
The wedding shoes you say yes to should complement your dress. You don't want to fall in love with a pair that clashes with your gown, so think about its style, colour and length before you start trying anything on.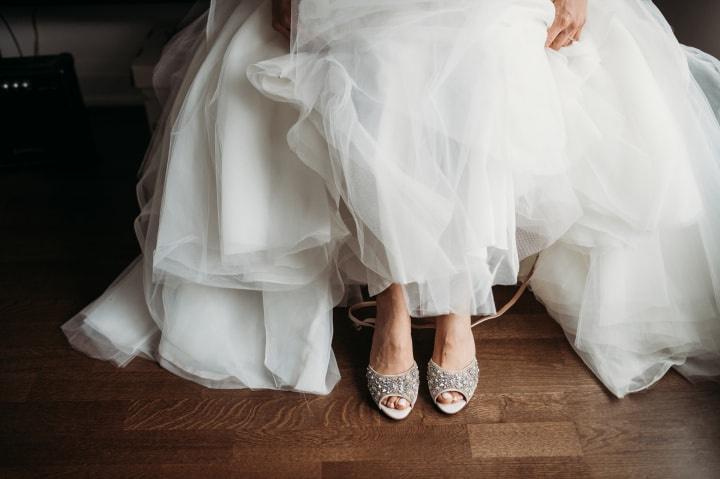 Consider your wedding venue
Different venues have different terrains, so you should know what you're working with before throwing down your Visa. If there's cobblestones involved, stilettos are probably a no-go. If you're headed for a beach, heels will probably do more harm than good. Figure out just what you'll be walking on and maybe give it a trial run with a similar pair that you already own before spending the big bucks on some flashy new footwear.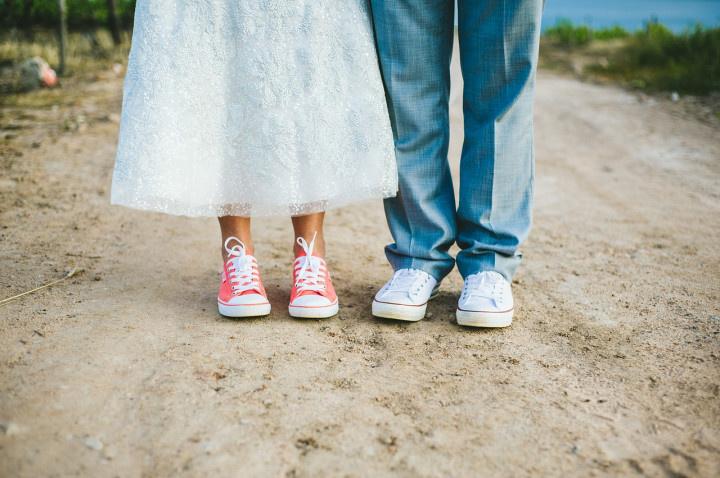 Think about your everyday shoes
Do you feel more burdened than blessed when you strap on a pair of six-inch heels? If you answered yes, your wedding day is probably not the time to start giving them a shot. Opt for comfortable wedding shoes that you feel both confident and balanced in - not like a baby giraffe learning to walk. There are plenty of heel-heights and styles to choose from, so there's no question that you'll be able to find a pair that works for you.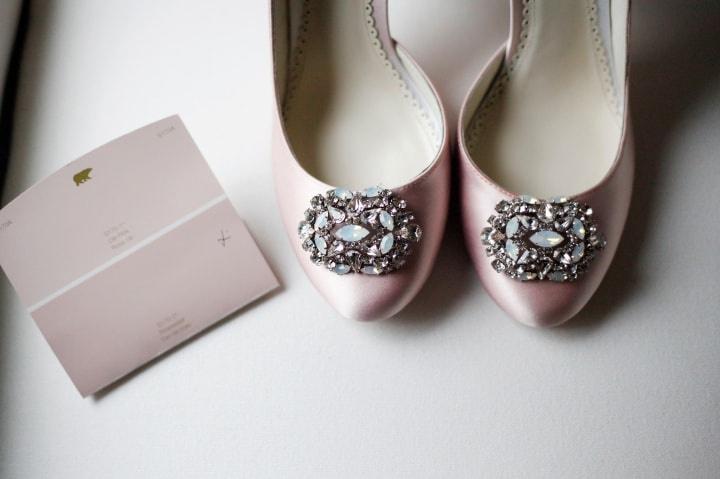 Consider your theme
Whether you're hosting a laidback barn wedding or an upscale event at a Montreal hotel, there's a wedding shoe to fit the occasion. If you'll be walking through sand you'll probably want to ditch the slingbacks and consider sandals or no shoes at all. If you're hosting a black tie event, glittering heels wouldn't be over the top. Think about the vision you have for your special day and find the wedding shoes to match it.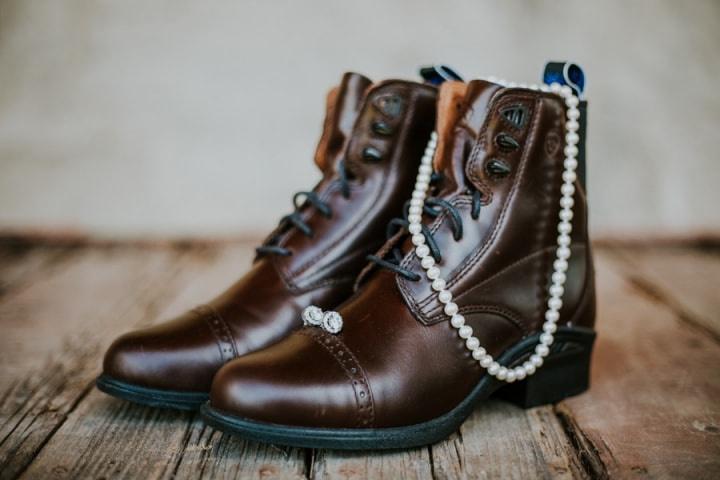 Stay inside your budget
Always keep your eye on the bottom line. While there's no set dollar amount that you should be assigning to your footwear, think of them in the grand scheme of your wedding budget. If you've been eyeing a particular pair of designer wedding shoes at Holt Renfrew, now may be the time to splurge (you only get one walk down the aisle, after all). This may cause you to cut back in a different area of your wedding, but hey, you can always DIY a few decorations, right?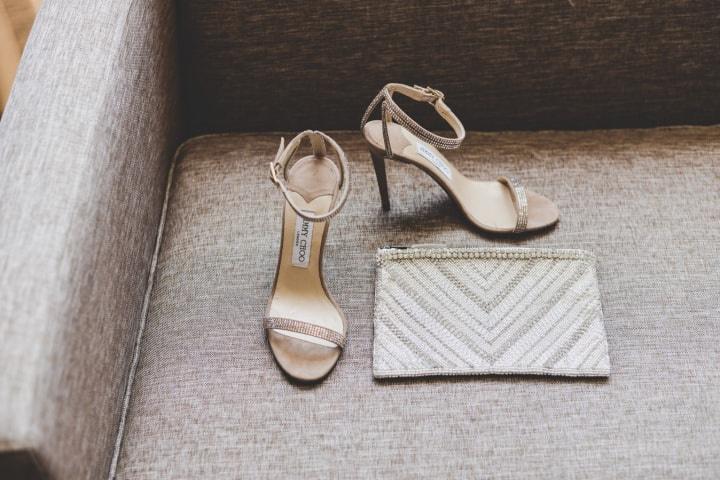 Don't be afraid to go off the beaten trail
Not everyone needs to wear stilettos on their wedding day. If you think that throwing on a pair of sky-high Louboutin's will have you hobbling instead of striding down the aisle, well then maybe those aren't your glass slippers. Sneakers, boots or flat wedding shoes will add a quirky touch to any ensemble and are perfectly acceptable wedding footwear. There's a good chance your dress will cover them up anyway, so feel free to pick something with a comfort factor.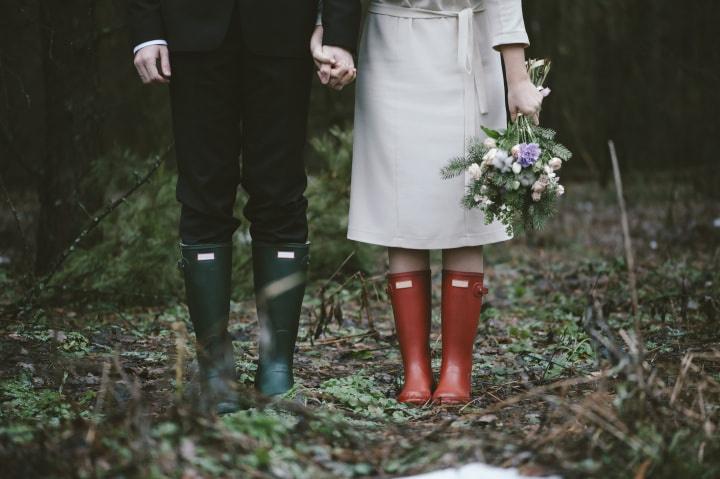 Double up
Who says you can only wear one pair of wedding shoes on your big day? Nobody. If you can't decide on just one pair, opt for two. Say you want to walk down the aisle in some killer heels but know that they just won't cut it for your reception? Throw on a more forgiving pair once you've said your "I do's". That way you can dance until dawn without sacrificing your poor feet.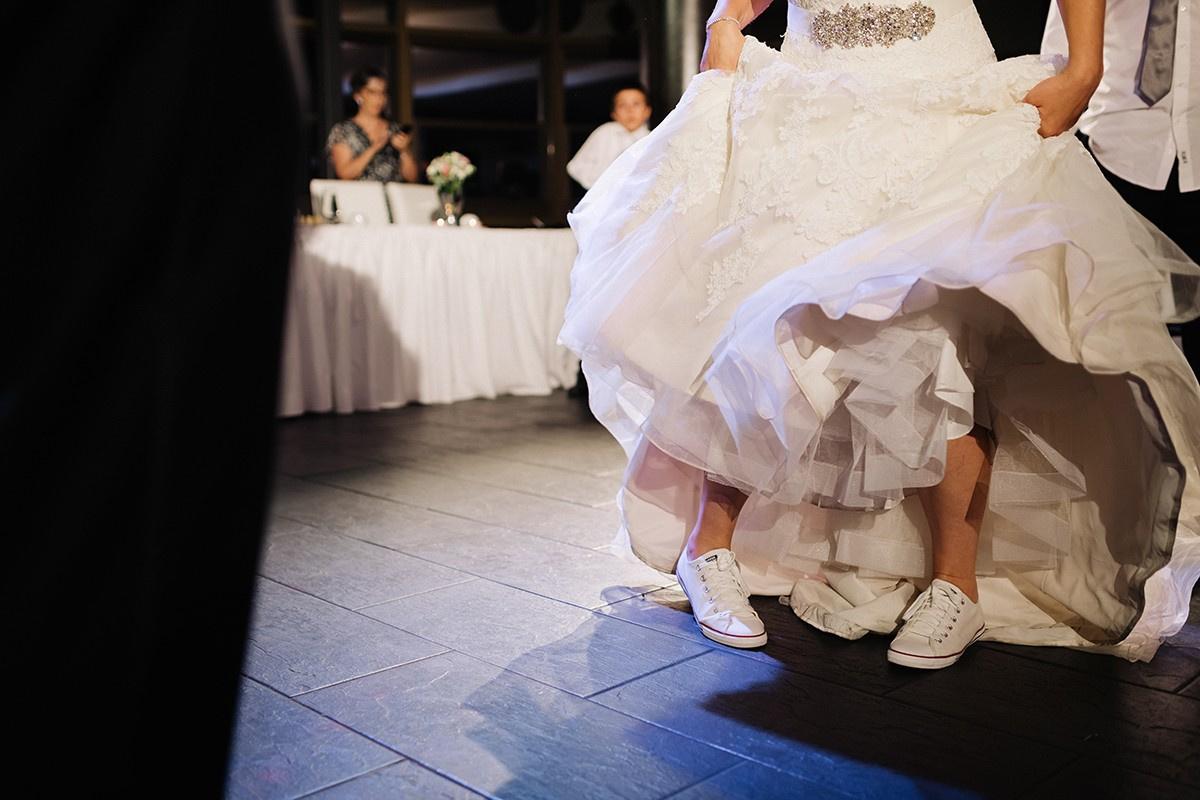 Browse our Real Wedding galleries to see what other brides are wearing »