How to Build Your Bridal Ensemble
There are a few key pieces every bridal ensemble needs. Here's a quick rundown to help you put yours together.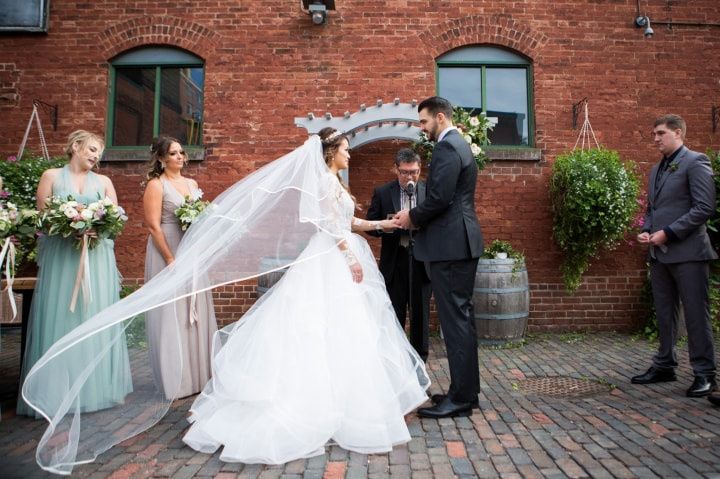 Ready to start building your bridal ensemble? Of course, you are! You've probably scrolled through tons of wedding dress galleries, boutique websites and Pinterest pages and you are ready to get this show on the road. From a stunning wedding gown to a few flashy jewels, this is everything you'll need to make your outfit pop.
Here's how to build your bridal ensemble.
Find the perfect dress
Of course, the first step to building your bridal ensemble is hunting down the perfect wedding dress. Yes, this can take a lot of trial and error, and it can get frustrating at times, but it's all worth it in the end. From Cinderella-esque ballgowns to sleek sheath dresses, there are plenty of options out there. Don't be afraid to stray from the status quo - you don't need to wear white and you can even swap out the dress for a chic tux if you're feeling bold.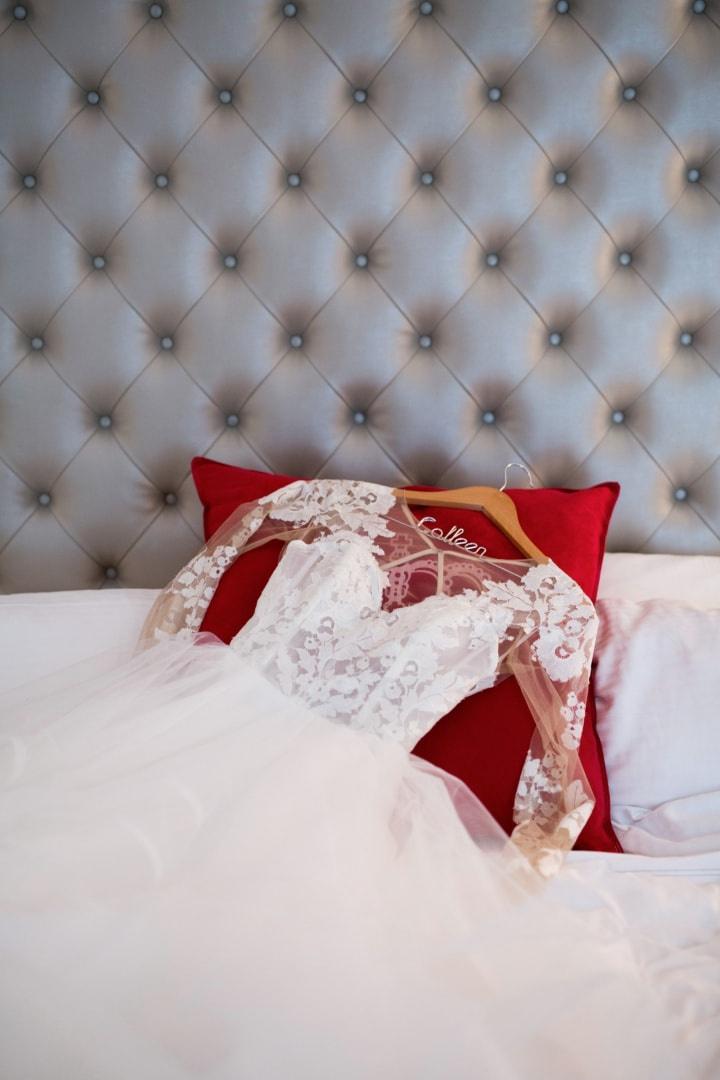 Wear the right undergarments
You can't just throw on any old undies on your wedding day, so check bridal lingerie off your to-do list well in advance. Different dresses call or different undergarments, like strapless bras or sometimes even corsets. Don't forget to get yourself a garter, you'll need it for the toss when your reception rolls around.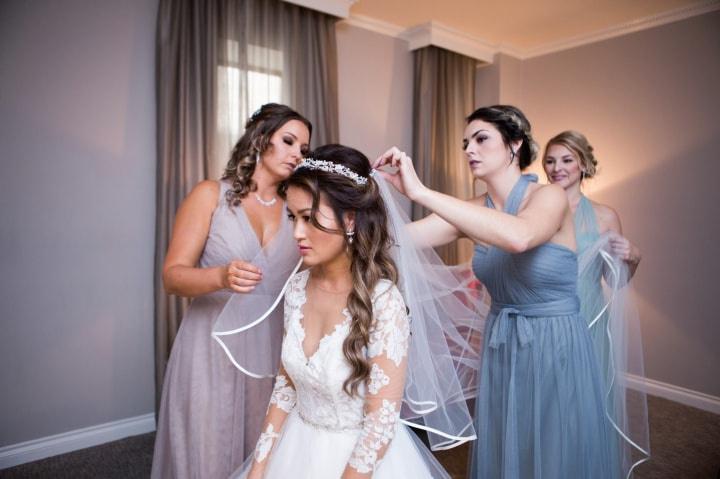 Top it off with a veil
Ok, so wedding veils don't work with every bridal ensemble, but having one is essential if you're going the traditional route. From retro birdcage fascinators to cascading cathedral-style veils, there are a lot to choose from. Be sure to try it on with your dress before purchasing, sometimes all that extra fabric can hurt your look instead of helping it. Note: if you're skipping the veil, you may want to try adding a bold hair accessory, like a crown or hair vine, to amp up your bridal look.
Add a killer pair of shoes
The right pair of wedding shoes can make all the difference. Make it your mission to find some fancy footwear that'll have you feeling like a million bucks on your big day. Feel free to stray from tradition and go with a pair of Swarovski-coated cowboy boots or a sweet new pair of Chuck Taylors. Remember, you'll want to feel confident walking down that aisle, so if you tend to teeter in heels, you may want to rethink ordering sky-high Louboutins (even if they are stunning). Pro top: to make your wedding shoes more comfortable, you should spend a few weeks breaking them in before your ceremony - you don't want to risk getting blisters.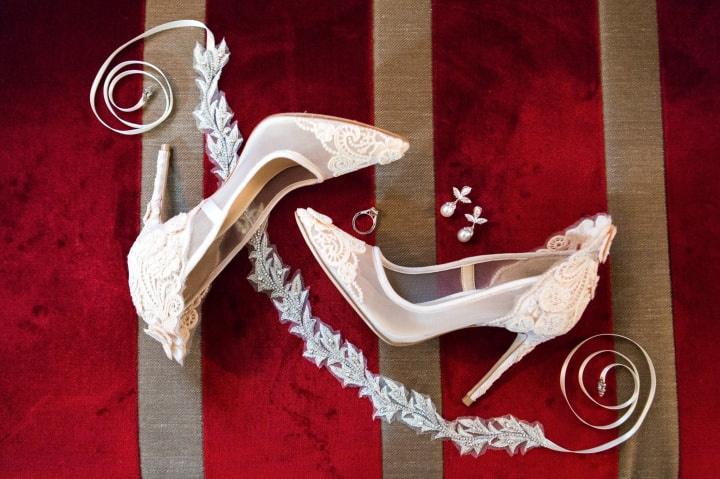 Accessorize!
Every bride deserves a little bit of bling. If you love the boho wedding look, go wild and pile on the gems and jewels. Stack rings, layer chokers and add a few bracelets for good measure. Consider yourself more of a minimalist? Opt for one or two understated pieces like stud earrings or a sleek bangle (these will pack a punch without taking away from your dress). Don't forget to leave your ring finger free for when you say your "I dos".
Browse our Real Wedding galleries to see what other brides are wearing »