How to Customize Your Wedding Shoes
Wondering how to customise your wedding shoes? Here's how to make your kicks just as gorgeous as all the other bells and whistles of your big day.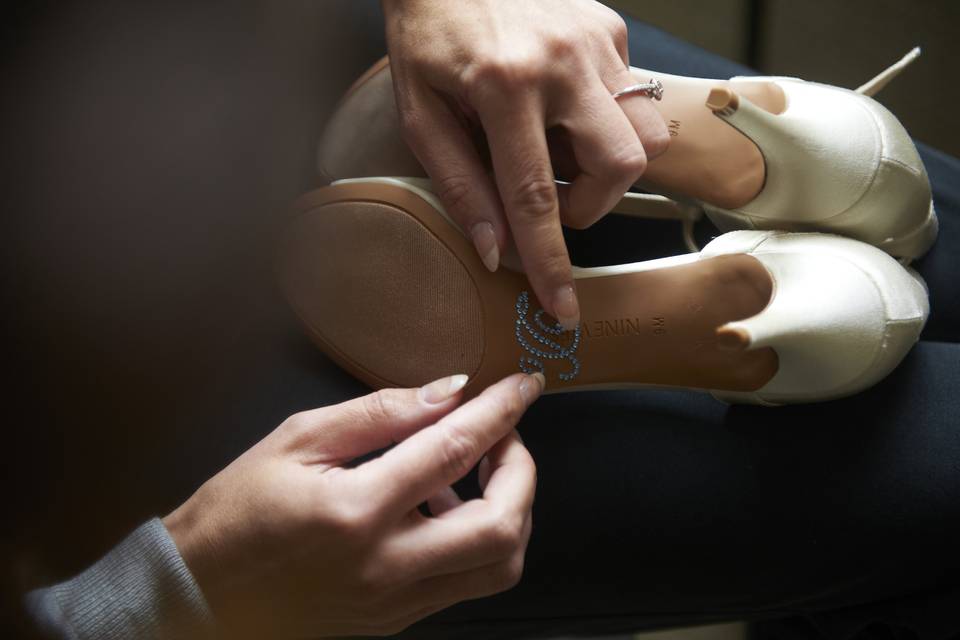 Of course, you want to be looking gorgeous from your head to your feet on your wedding day, so what wedding shoes will you be rocking? Whether you want sky-high pumps, cool sneakers that you could run a mile in or some dreamy sandals that look just as great on the beach as they do on the dance floor, we've got ideas for how to customize your wedding shoes. You can add extra embellishments to any style of shoe, so get out that DIY kit and get to work!
Here's how to customise your wedding shoes.
Bedazzle them with jewellery
Yes, the star of the show (so far as jewellery is concerned) will be your engagement ring, but that's not the only bling you can rock on your big day! If you want to make your wedding shoes a bit more eye-catching, accessorize them with sparkly stones. You can add shoe brooches or bust out your glue gun and bedazzle them yourself.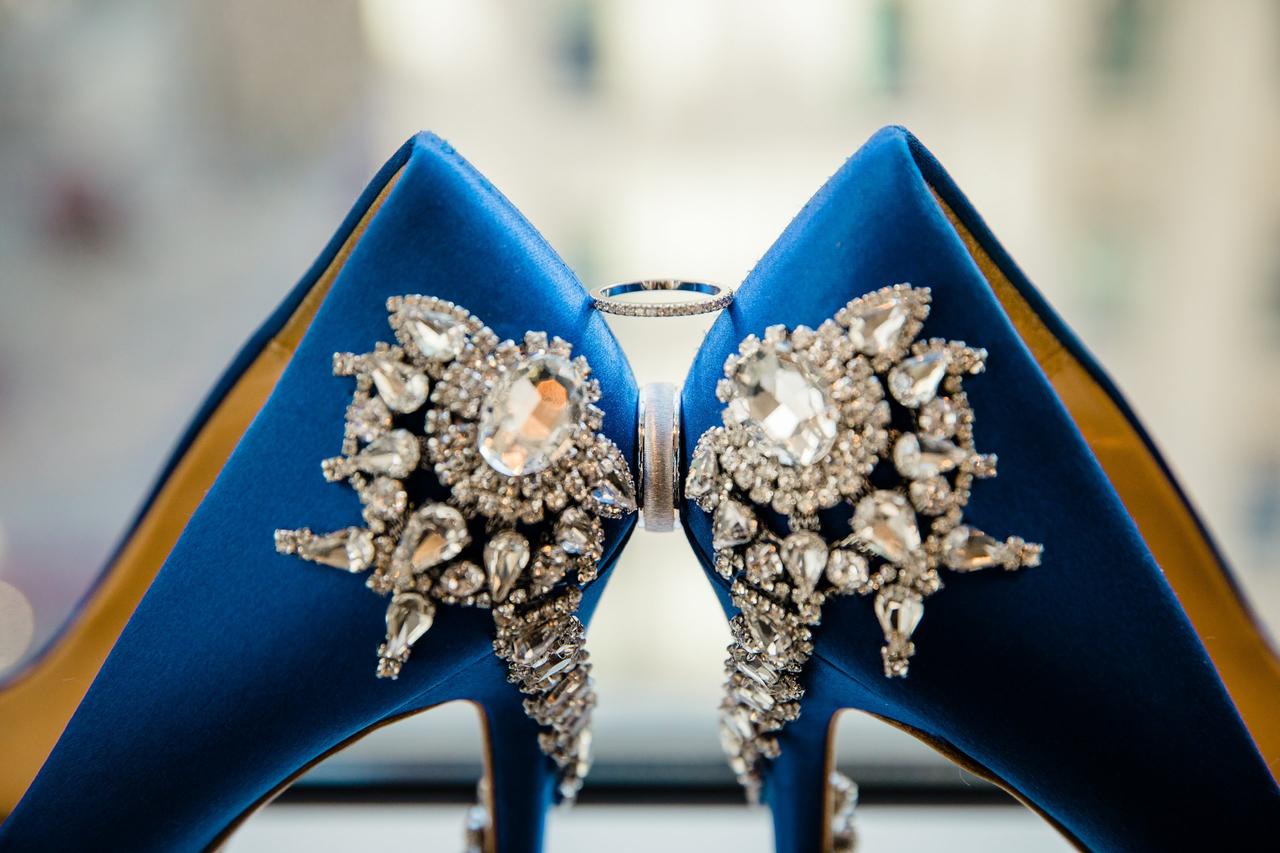 Apply a hand-painted design
If you're wondering how to customize your wedding shoes to match your theme or tell your love story, consider hiring an artist to paint your shoes. Hand-painted design is one of the hottest wedding invitation trends at the moment. Follow suit with your shoes and artfully apply floral designs, whimsical illustrations or even a poem to make them truly one-of-a-kind.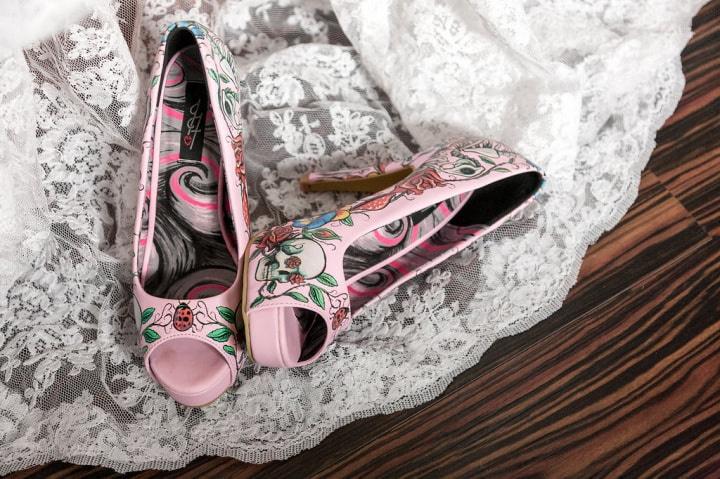 Add your new last name
Make your wedding shoes a bit more personal by adding your new last name to their sides, toes or soles. You can write them on with a felt pen (or Sharpie, if you're writing on the soles) or go to town with studs or rhinestones for something a bit blingier.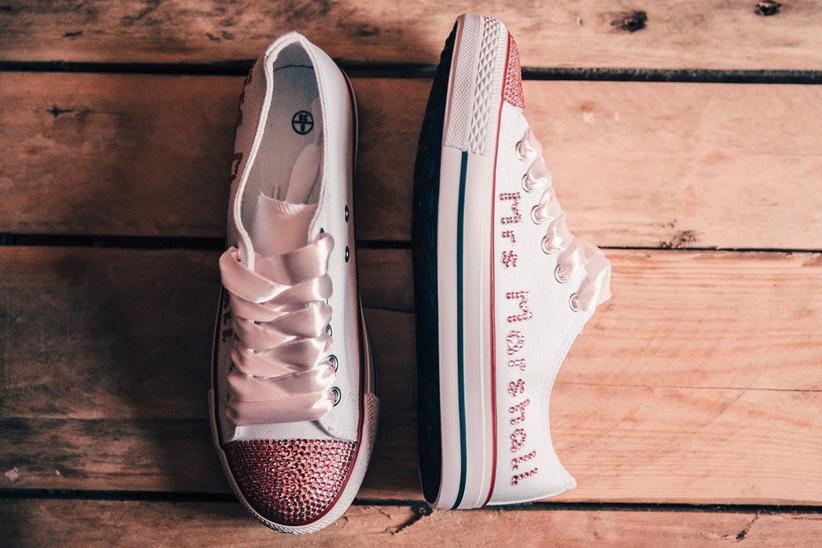 Add your wedding date
Another way to make your wedding shoes super sentimental is by penning your wedding date on them. Not that you'd ever forget - but these kicks will be a reminder of when you tied the knot whenever you pull them out of your closet.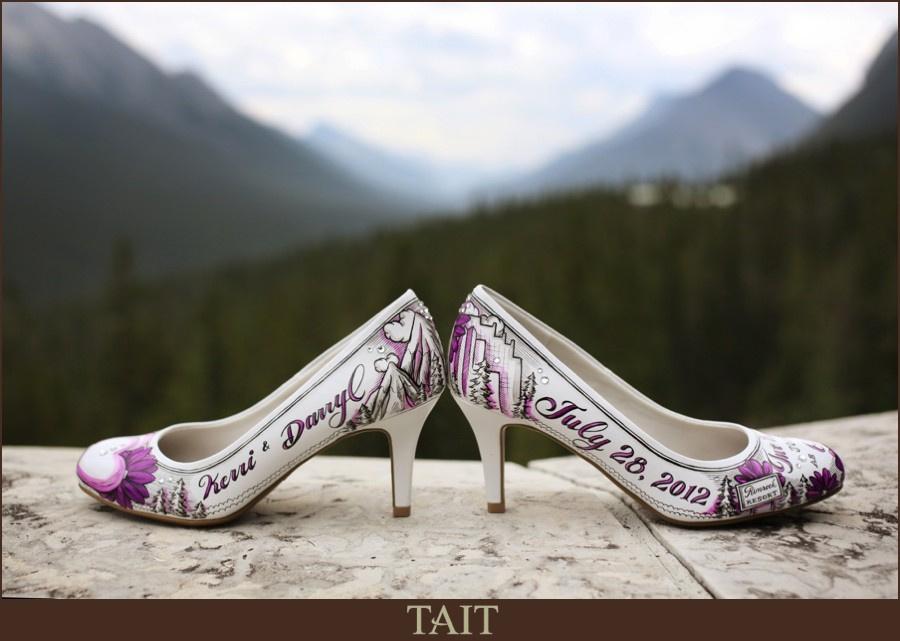 Add some love
A heart is the symbol of love, so when better to wear it than on your wedding day? You can find brooches that tack on to the toes of your wedding shoes or hit up your local craft store and create your own. If you want to skip the accessories, you could easily find a pair of printed pumps or flats that fit the bill.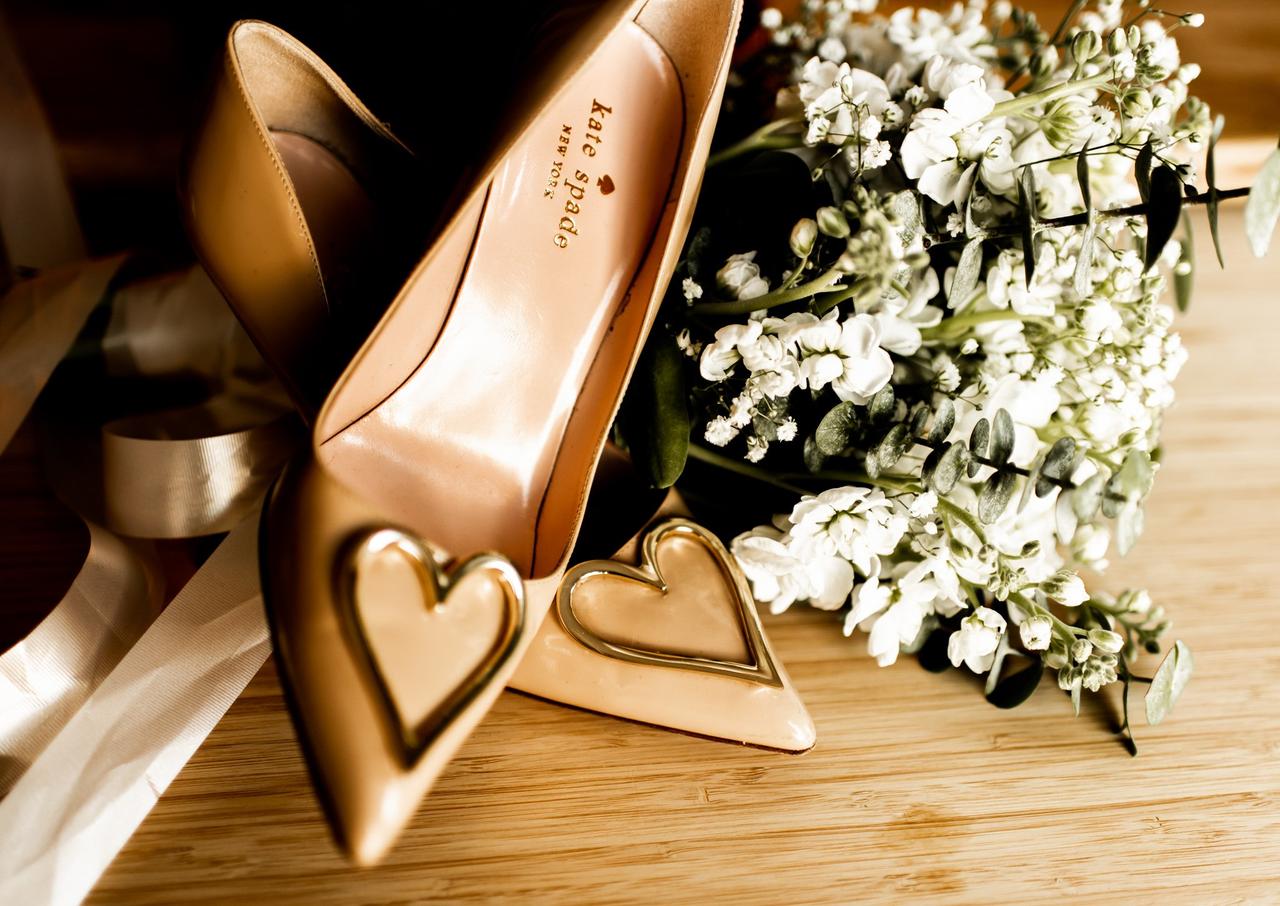 Say I do
Steal a line from your wedding vows and customise your wedding shoes by writing 'I do' on their soles. This hidden message looks super cute when written in rhinestones, but you can get creative with other materials, too.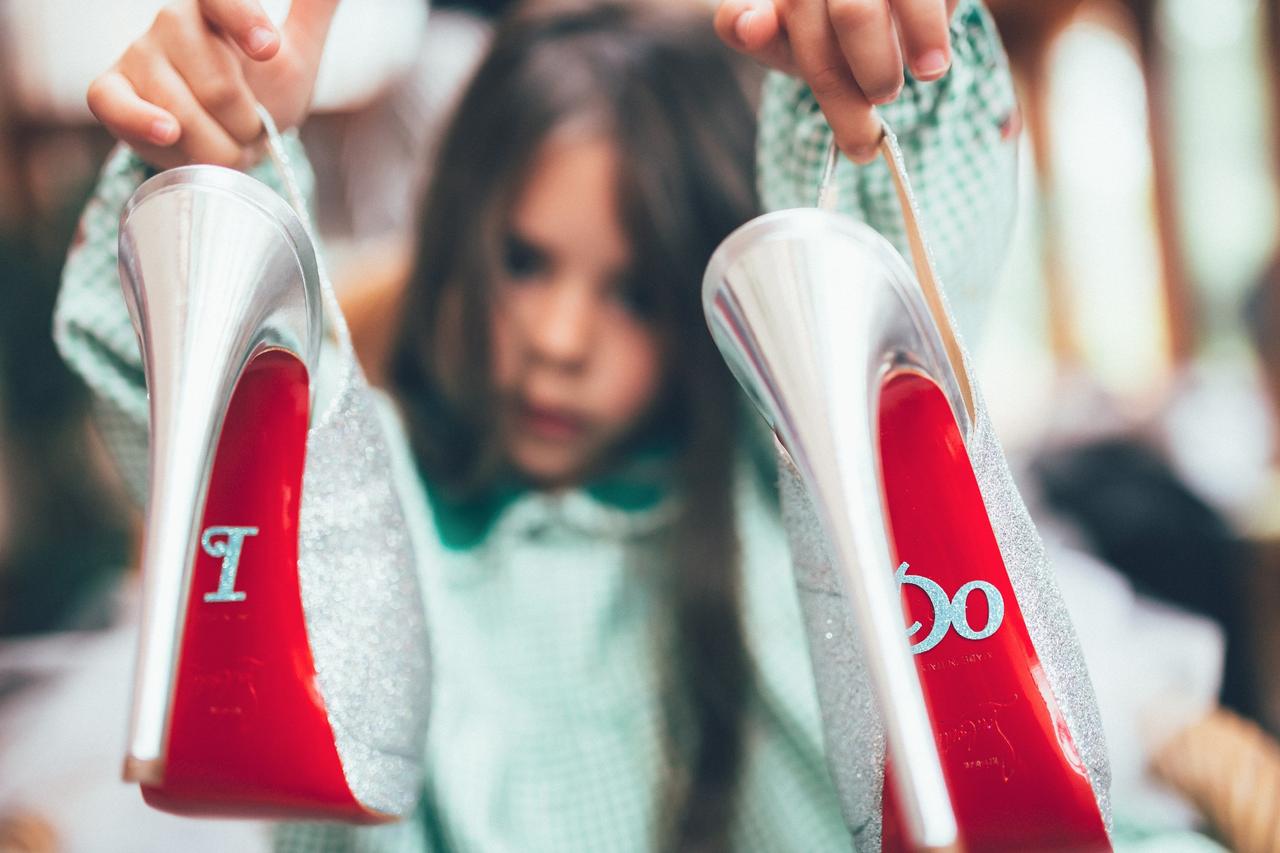 Add a secret message
Make your shoes a touch sappier, funnier or more festive by penning a fun phrase on their soles. You can borrow a quote from your favourite book or poem, a lyric, your wedding hashtag or even a line from your vows. Bonus points if you get it written out by a seasoned calligrapher (or a friend with killer penmanship).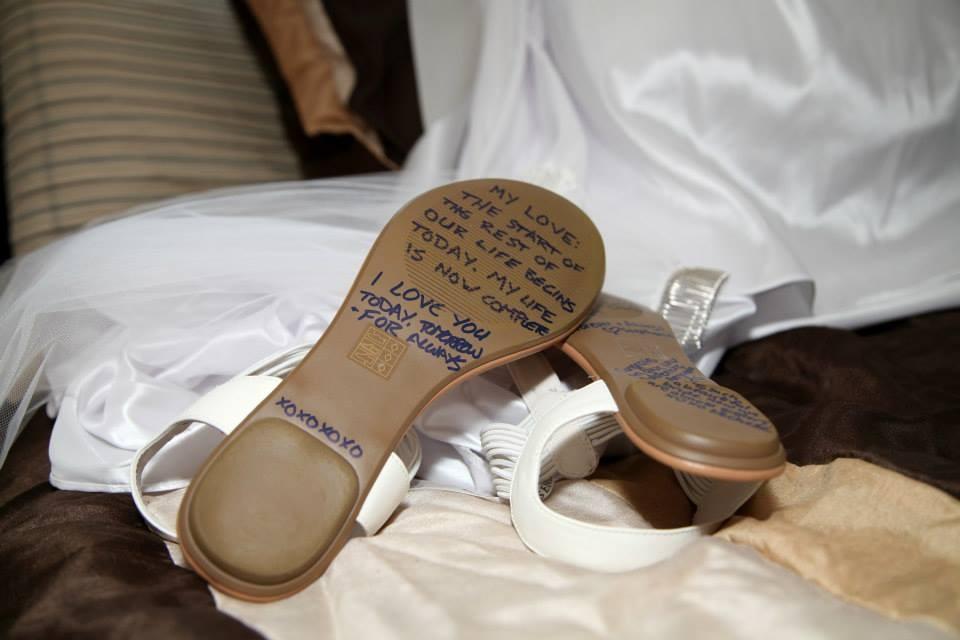 For more wedding shoe ideas, browse the real wedding galleries on WeddingWire.