What to Look For in a Winter Wedding Venue
Thinking of hosting a winter wedding? Here's what you need to look for when scouting winter wedding venue options.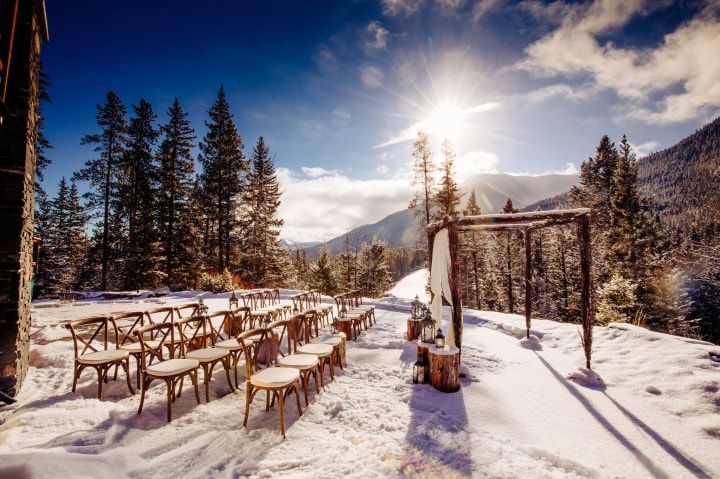 If you're considering hosting your celebration in one of the cooler months, you'll want to be extra picky when choosing your location. All winter wedding venues should have a few key ingredients, and we've laid them out for you here. From a solid heating situation to sweet views, these are all the things your space should be equipped with.
Here's what to look for in a winter wedding venue.
A solid heating situation
Your big day should not be filled with shivers and chattering your teeth! Make sure the winter wedding venue you've got your eyes on has a solid heating situation so that no one catches a chill on your big day. If you want to be extra accommodating to your friends and family, you could supply blankets or winter accessories (you know, gloves, hats and/or scarves) so that everyone stays toasty warm throughout your ceremony and reception.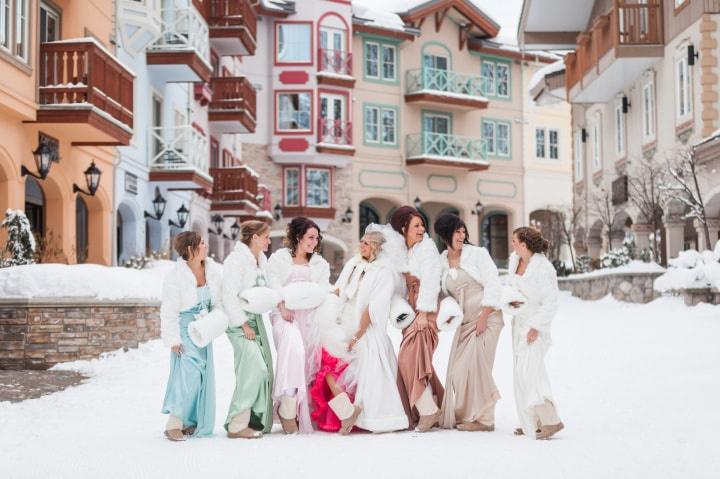 Close proximity to your hotel
If there is particularly bad weather on your wedding day, transportation to and from might be tough. To avoid having latecomers or being late yourselves, choose a winter wedding venue that's close to where you and your guests will be staying the night. You could even book the ballroom or event space inside your hotel to make getting to and from 100% painless for everybody.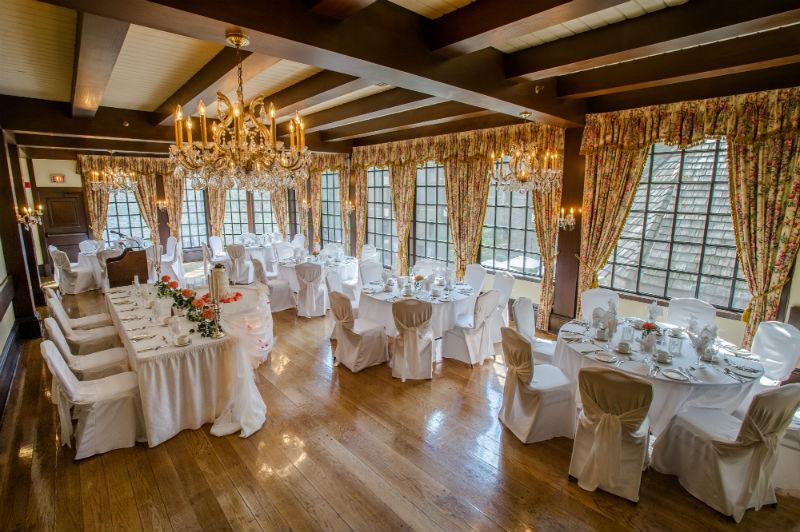 Ceremony and reception capabilities
Having two winter wedding venues - one for your ceremony and another for your reception - is completely normal. However, if the snow is coming down in buckets or the roads are particularly icy on your big day, getting from point A to point B could get tricky. To avoid any hassle (i.e. road closures or accidents), we suggest sticking to one dual-purpose wedding venue, instead of two. P.S. this will also save you money, so it's a win-win.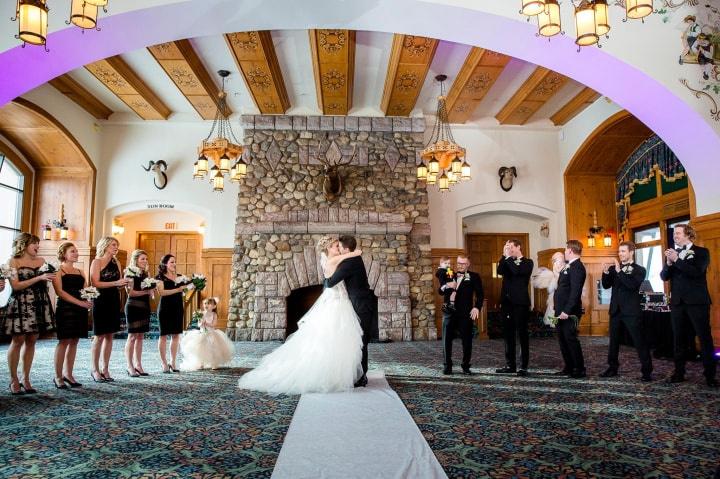 Room for a coat check
There's a good chance that many (if not all) of your wedding guests will come wearing their parkas, so you'll want to have space to store them. Make sure your dream winter wedding venue has a dedicated coat check space or a room that could be used for a coat check so that no one has to wrap their Canada Goose around the back of their chair.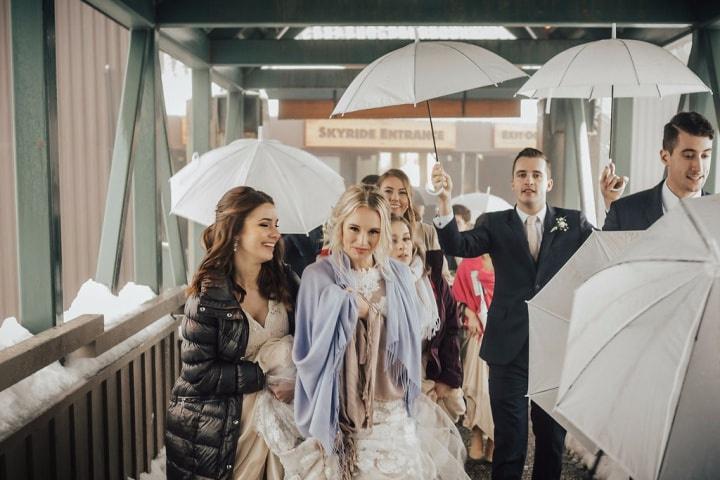 Stellar views
Last, but certainly not least, you'll want to make sure that you'll be able to take advantage of the winter wonderland outside for your wedding photos. Check to see if there are big floor-to-ceiling windows, a terrace or a rooftop where you can sneak away to grab a few portraits on your big day. Seriously, winter photoshoots can be absolutely magical, and you don't want to miss out on the opportunity.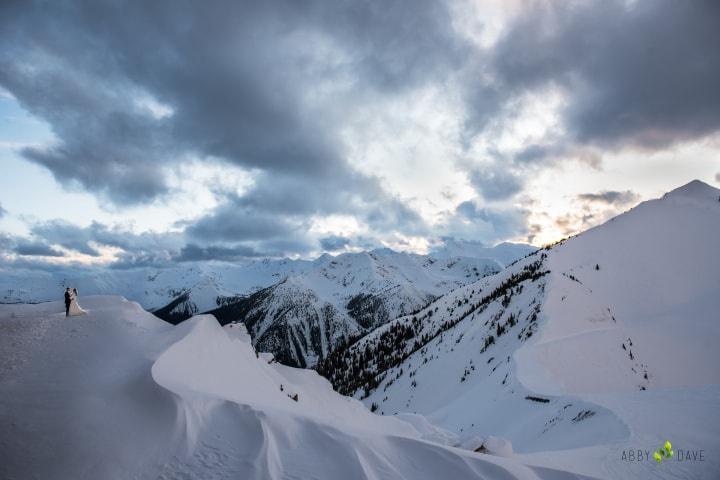 Find your winter wedding venue on WeddingWire »