How to Switch Up Your Bridal Look for Your Reception
Want to change your bridal look between your wedding ceremony and reception? Here are a few ways to do it!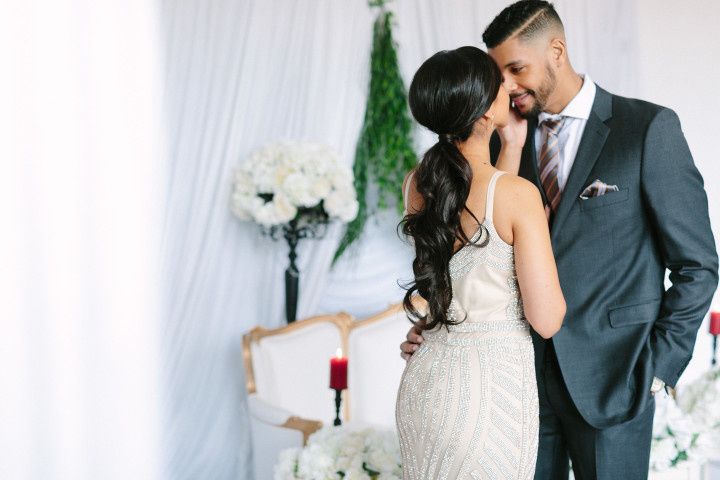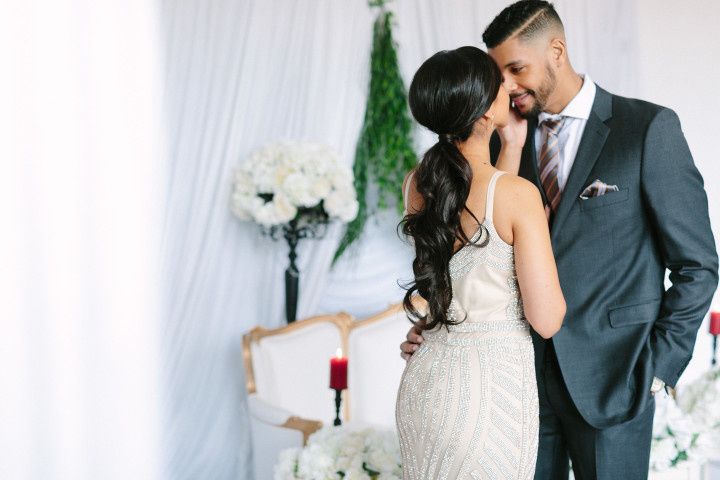 What's better than one bridal ensemble? Two, obvi! If you want to change up your bridal look between your wedding ceremony and reception, we're here to help. You can go for a full-blown outfit change or switch up a few key elements of your look, like your jewellery or your hairstyle. No matter what you do, you're bound to end up looking flawless from dawn 'til dusk (and beyond).
Here's how to switch up your bridal look for your wedding reception.
Do a second ensemble
The easiest (and most popular) method is by doing an entirely different ensemble for your reception. Now, this is definitely the priciest option, so you'll want to make sure you have room in your wedding budget before you start looking at other dresses, shoes and accessories. If it works, we have a whole guide on how to choose your second wedding dress.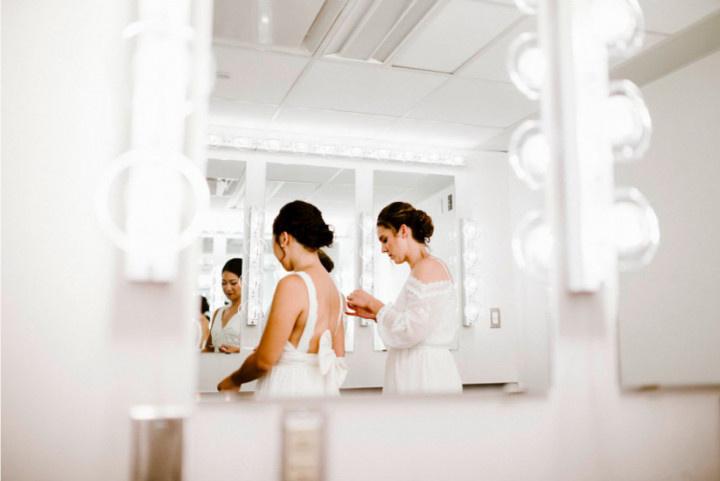 Opt for a convertible dress
Some wedding dresses can be transformed with a few quick alterations between your reception and ceremony. There are options that come with detachable overskirts, sleeves and more, so ask about those when you're hunting for 'the one'. Alternatively, you could opt for a two-piece number and switch out the top or bottom to change things up for your bridal reception look.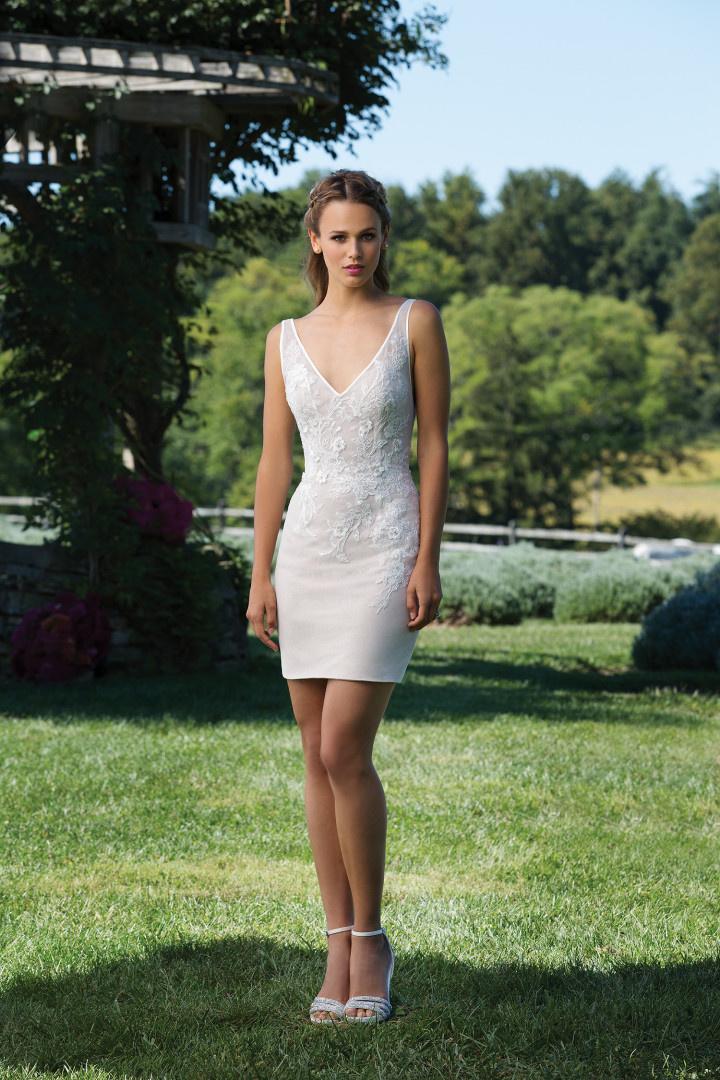 Change your hair
If your dress is picture perfect and you want to wear it all day and all night, don't mess around with it! Changing your wedding hairstyle can be just as big of a statement. For example, if you're doing a super sleek updo for your ceremony, think about switching to something completely different for your bridal reception look like cascading curls or a loose fishtail braid.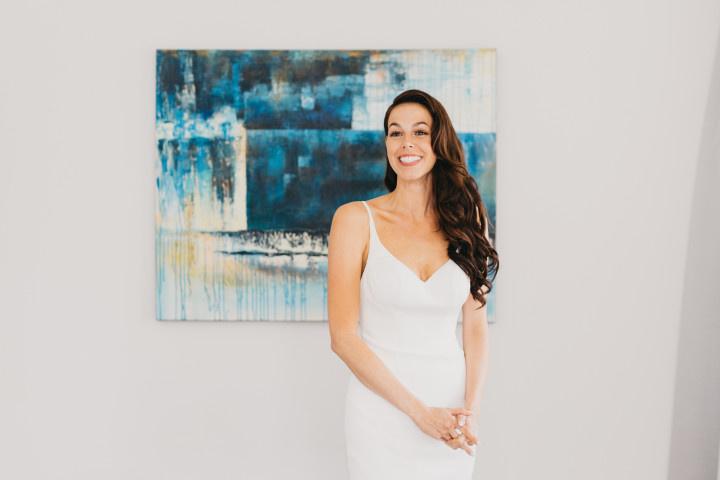 Layer on the jewellery
Going the minimalist route and wearing little to no jewellery at your ceremony? Switch things up by stacking on the statement earrings, bracelets, necklaces and body chains at your reception. These fun and flashy new additions are sure to catch eyes and look awesome in photos.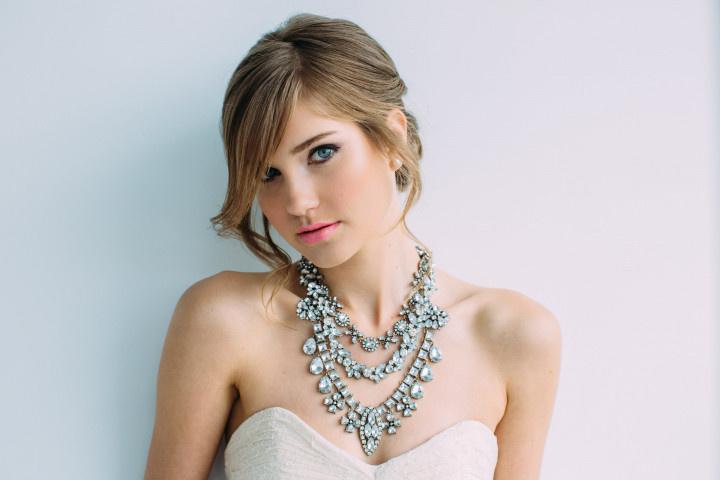 Switch out your shoes
Shoes may not seem like a big change, but if you've gone for a shorter dress, your guests are bound to take notice. Trade in your sky-high ceremony heels for something different, like some cool boots, sparkly sneakers or gladiator sandals. Not only will they look awesome, but they'll probably be a lot more comfortable when you hit the dancefloor.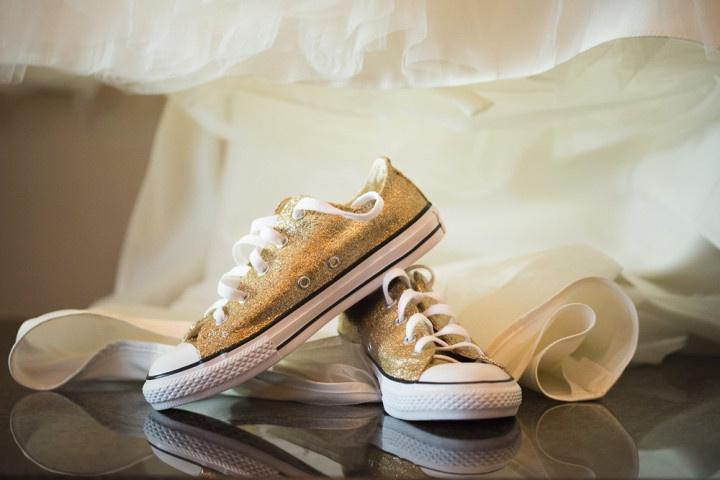 Do a makeup change
If you've gone for a more natural bridal look for your ceremony, think about switching to something more dramatic for your reception. It's the perfect time to try that Kim K-style glam that you've been dying to give a go, so consider going with a bold smokey eye, bright lip and/or an amped contour/highlighter situation.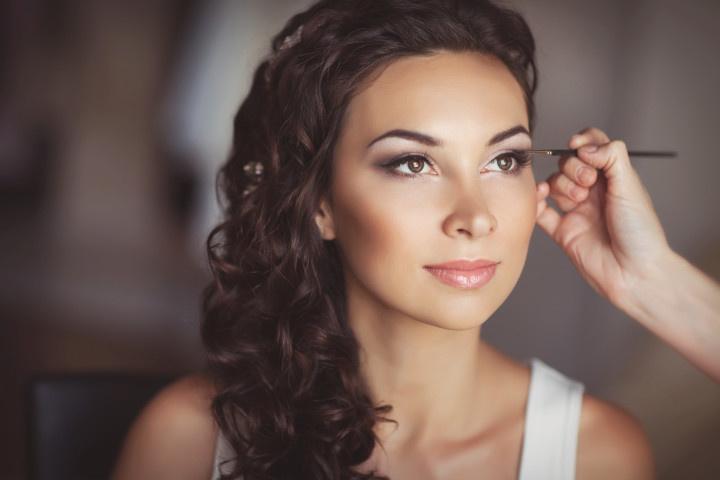 Browse our Real Wedding galleries to see what other brides are wearing »