7 Lovely Looks For Your Bridesmaids
Depending on your wedding style and fashion sense, there are dozens of ways to outfit your bridesmaids! We've rounded up a few of our favorite ensembles. Here are a few of our favorite bridesmaid dress styles!
1. Metallic Frocks
We love the style of this short flirty frock paired with the glam metallic element! These dresses are perfect for a fun outdoor reception.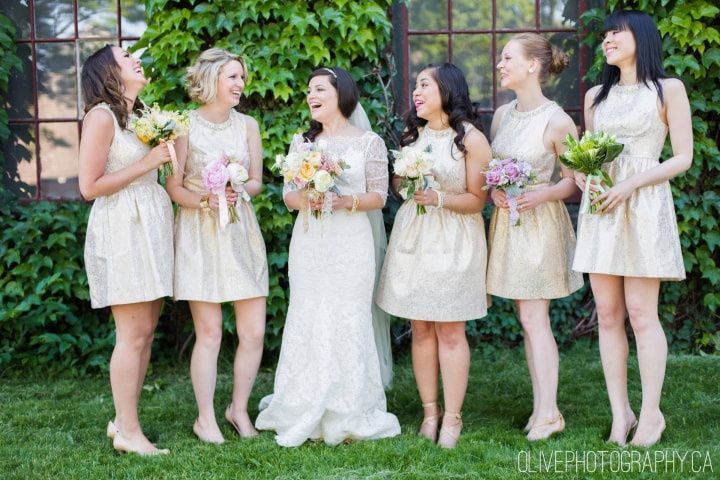 2. Radiant Red Gowns
If you're in need of a pop of color, a brightly red bridesmaid ensemble is just the ticket.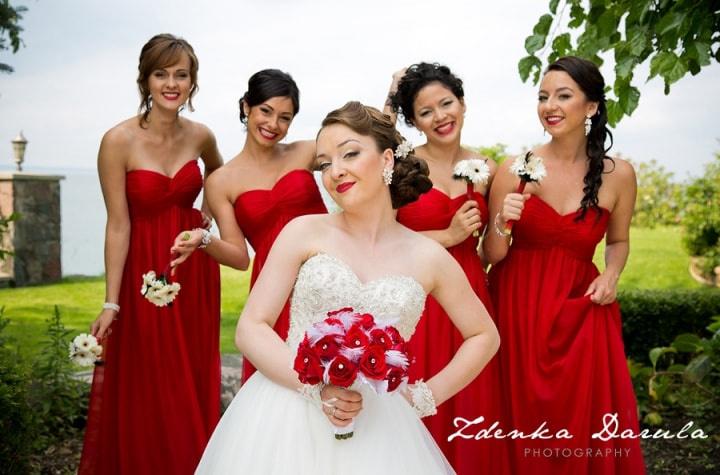 3. Edgy Bridesmaids
Leather jackets paired with floor-length gowns = coolest bridesmaids EVER.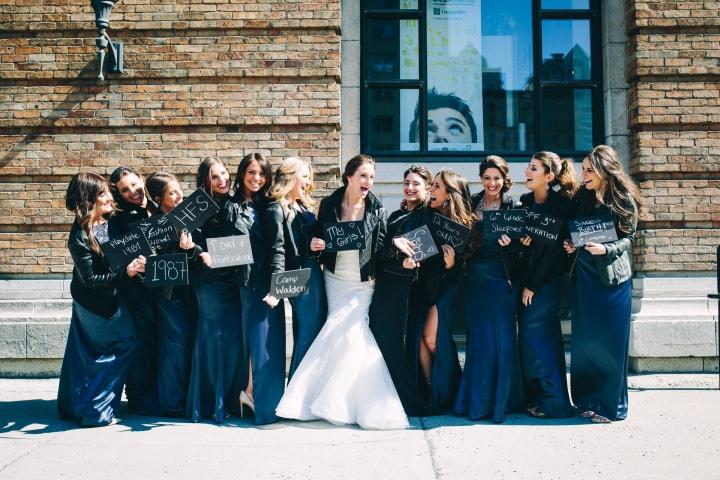 4. Girls Going Green
Silk emerald bridesmaid dresses are the perfect addition to any elegant affair.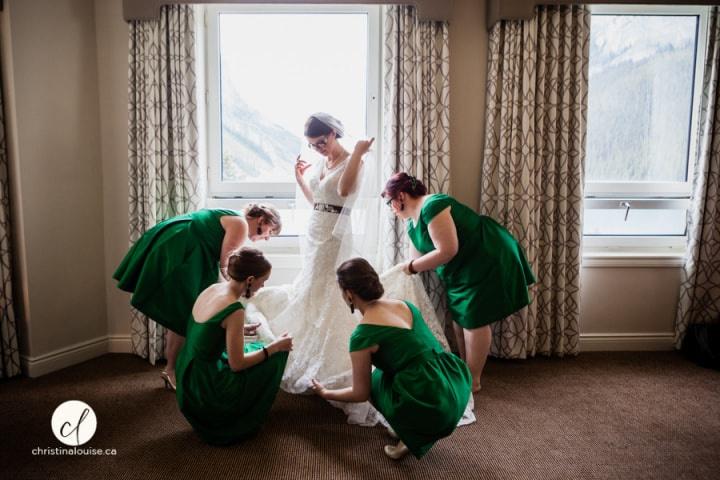 5. Perfect in Purple

There's nothing more eye-catching than a pretty in purple bridesmaid!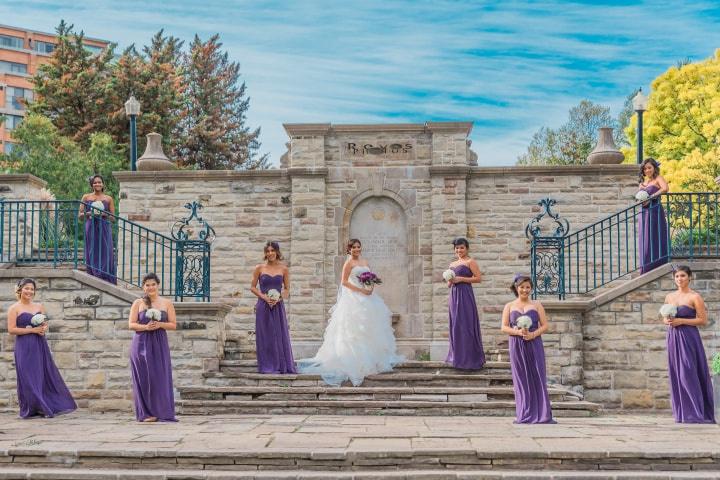 5. Blushing Bridesmaids
Pair this romantic hue with a one-shoulder style and you've made bridesmaid magic!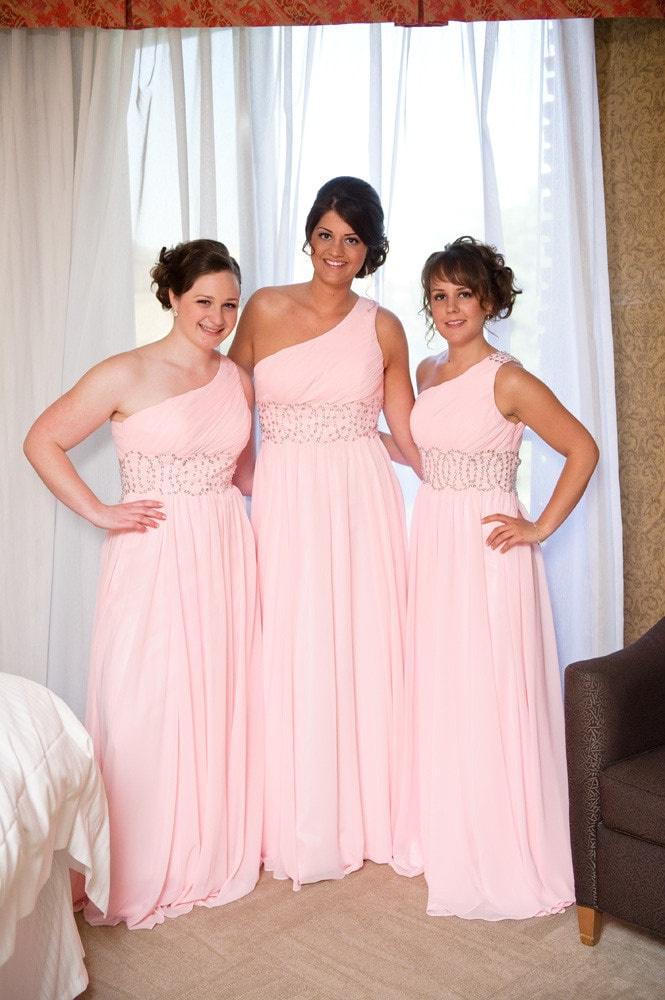 7. Mix-and-Match 'Maids
Tell you girls to stick to one hue and then let them pick their own neckline, length, and fabric for a varied look!