How to Choose a Wedding Makeup Artist
You don't want to trust your wedding look with just anyone. Here are a few pointers to help you land the wedding makeup artist of your dreams.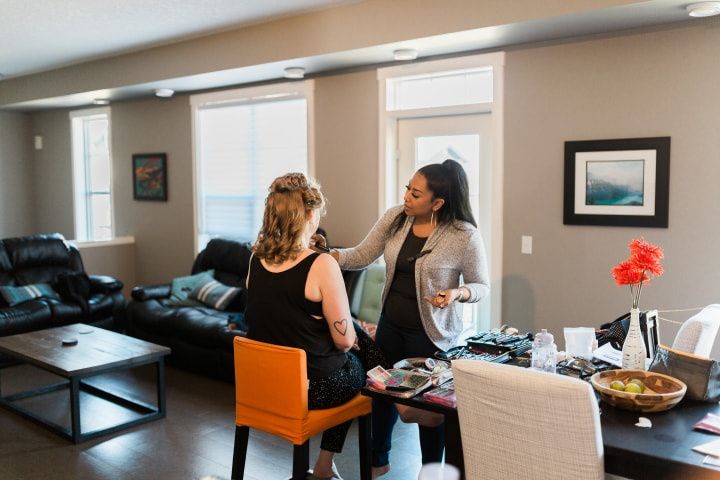 Ready to start choosing between a red and nude lip? Not so fast! First, you've got to find a wedding makeup artist to transform you into the blushing bride you've always wanted to be. If you have no idea where to start your hunt, we've got a few tips for you.
Here's how to choose your wedding makeup artist.
Where to start
Before diving into the wonderful world of makeup you should have a few of your wedding details locked down - namely your budget, venue and dress (possibly even your hairstyle, if you're ahead of the game). These will help you focus on what you can afford and what will look and wear best on your big day.
Stick to your style
One of the first steps you should take is finding your signature makeup style. You don't want to look like a stranger when you walk down the aisle, so find something that doesn't stray too far from your everyday look. That may mean putting on a full face of makeup or going with something a lot more natural. Figure out what makes you feel confident and suits you best and don't compromise. This will be your jumping off point for finding a wedding makeup artist that works for you.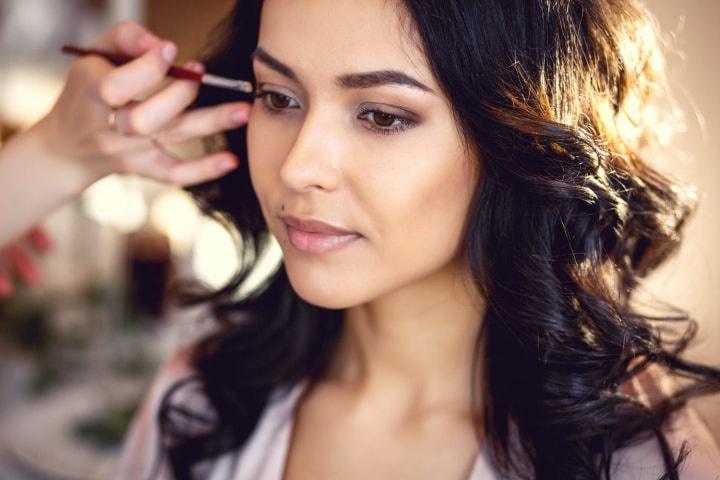 Research, research, research
Once you know what you're in the market for, you can start finding someone with the skills to achieve it. A good starting point is our vendor tool. It lists wedding makeup artists across the country along with their portfolio pictures, contact info and reviews.
You can also put your social media skills to work while researching. Many wedding makeup artists post their portfolios on Instagram, making it easy to get a feel for their work. Try searching hashtags like #vancouvermua and #torontomua to find what you're looking for. Remember to shoot them a follow if you like what you see.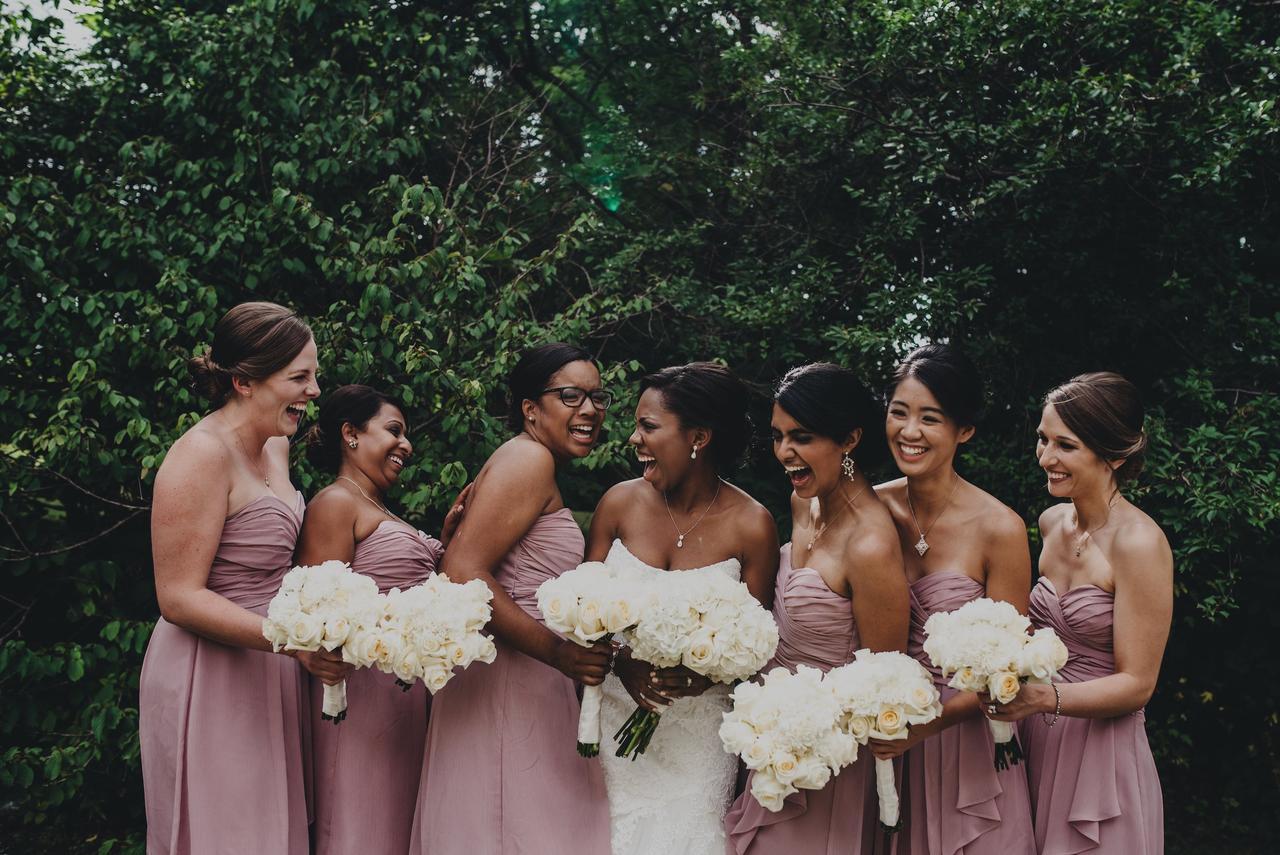 Read reviews
Even if you love a particular wedding makeup artist's work, you'll want to get some behind the scenes details from their former clients for good measure. Were they late showing up on the wedding day? Did they try to stick the bride and groom with extra costs? You'll want to look out for these things in reviews while trying to find "the one".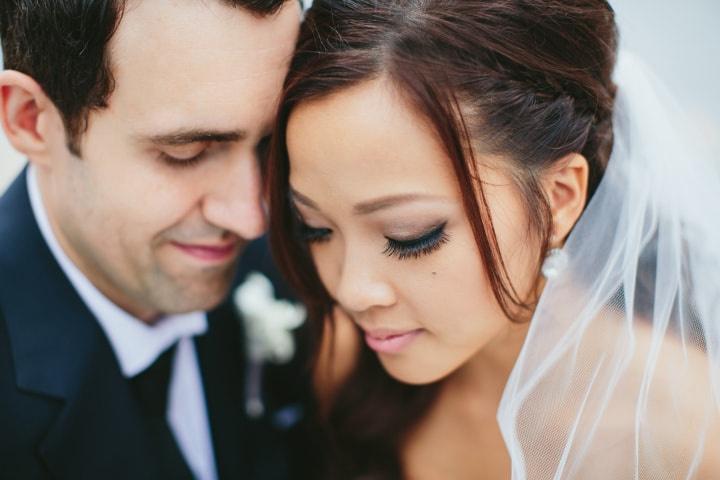 Reach out
Once you've settled on a few potential matches, it's time to get in touch. If you've found them using our handy dandy vendor tool, you can reach out to them by clicking the "request pricing" button. Connecting with strangers isn't everyone's strong suit, so we're gifting you with this template to help you out.
Hello [artist's name],
My name is [your name] and I found your work on [where you found their work]. I love the makeup looks you've created and am interested in learning more about your services. I am getting married on [your wedding date] at [your wedding venue], and wanted to check your availability. If possible, could you send along information on your packages and pricing as well as a copy of your standard contract.
Thank you,
[your name and contact info]
You'll probably hear back within two days. If they take any longer, you may want to take them out of the running. You'll be in touch with them a lot before your wedding, so you need them to be timely with replying.
Schedule a meeting
The next step is meeting face-to-face. Having a quick Q&A with an artist will help you answer all the necessary questions like "what products do you use?" and "what look would you suggest for me?".
Book a trial run (or two)
If you like what you heard, move on to scheduling a trial wedding makeup run. Have them use the products that they'd use on your wedding day to see if they work with your skin and last throughout the day. If you find that their style isn't quite what you hoped for you can always book a second one to make the necessary changes.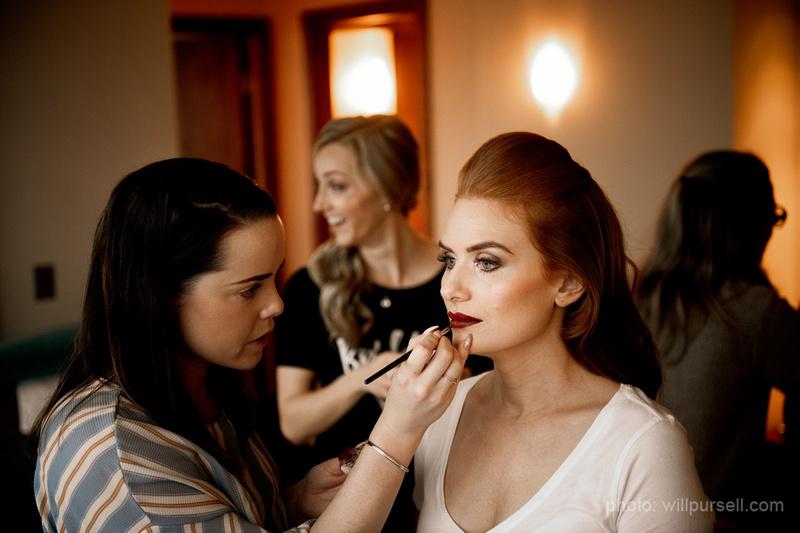 Look at their range of work
While you'll probably be focusing on the wedding looks an artist has created, it doesn't hurt to go through their entire portfolio. Who knows, maybe you'll like a look that's not typically used for weddings. That's fine! It's important to find something you love.
Read and sign the contract
You'll want to know exactly what you're signing up for before writing your signature on the dotted line. Give your desired wedding makeup artist's contract a few reads to make sure you understand all of the stipulations. You'll want to see all of their pre-wedding and wedding day services and their costs laid out clearly. Additionally, there should be a section that outlines additional fees that may alter your balance - think travelling, parking and/or supplies. Once you're happy with what you see, sign away!
Find your wedding makeup artist on WeddingWire »