6 Summer Bridal Makeup Products Every Bride Needs
Are you hosting your wedding in the warmer months? Well, there are a few summer bridal makeup products you'll want to add to your beauty bag.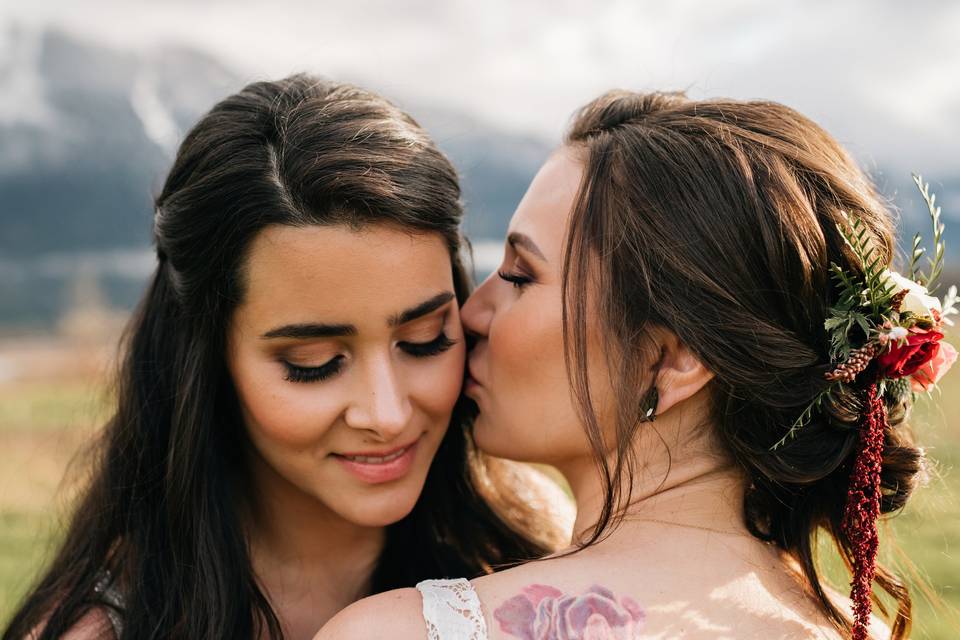 Summer is the most popular season for weddings - and for good reason. You can say your "I dos" in the great outdoors, enjoy lawn games at your reception and dance the night away under the stars (much better than being stuck inside with the heat cranked up, if you ask me). If you're going this route, you'll want to add a few summer bridal makeup products to your beauty bag to keep your skin happy, your glow at bay and your makeup intact.
Here are a few summer bridal makeup products every bride needs.
Sunscreen
You don't want to develop a sunburn before you take off for your honeymoon, so slather yourself with that SPF before heading outside. While many foundations and moisturizers are equipped with built-in sunscreen, the SPF is typically much lower than what you need to keep yourself looking fresh, fierce and not like a lobster. So, do yourself a favour and add a layer before you dive into dolling yourself up.
Powder
Yes, highlighter is all the rage right now. But you don't want your subtle glow to turn into an all-over shine (dewy > drenched, ladies). So, how do you combat it? Add a thin layer of your favourite translucent powder over your concealer and foundation. This summer bridal makeup product will keep everything from budging and save your face from looking like an oil slick in photos. Don't forget to pack a trusty compact in your makeup bag for touch-ups!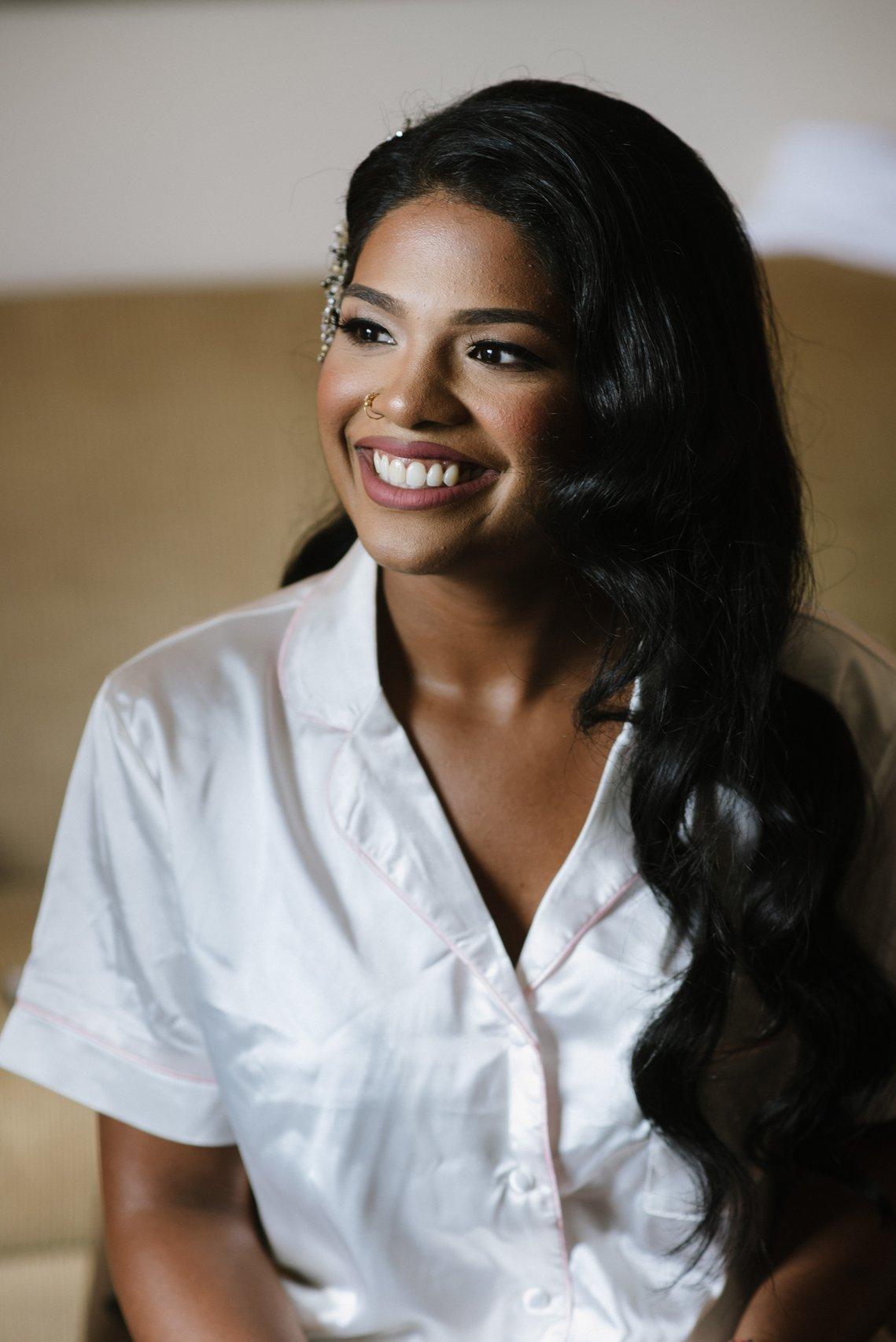 Oil Blotting Papers
If you start looking too glowy - like, even a coat of powder isn't covering your shine - turn to oil blotting papers. We love this summer bridal makeup product. These inexpensive facial wipes work wonders for those with combination or oily complexions. A few dabs to the face and you'll look like a million bucks.
Setting Spray
Setting spray locks your wedding makeup into place, keeping it looking fresh from dawn until dusk. While you may need to do the odd touch up here and there, this will decrease the time you spend in the bathroom mirror a ton. There are even travel-sized bottles if you want to apply a second coat during your reception (it's also refreshing, which is a huge bonus).
Waterproof Mascara
Now, you're probably already planning to use waterproof mascara – I mean, you're bound to get a bit teary-eyed during your wedding vows, right? – but this summer bridal makeup product is a definite non-negotiable in July and August. If the sun is shining in your eyes or the heat gets to be too much, the waterworks may start earlier than you expected. Even if you're not full-blown ugly crying, you don't want to mess up your look with mascara tears, so skip the regular stuff and head straight for waterproof.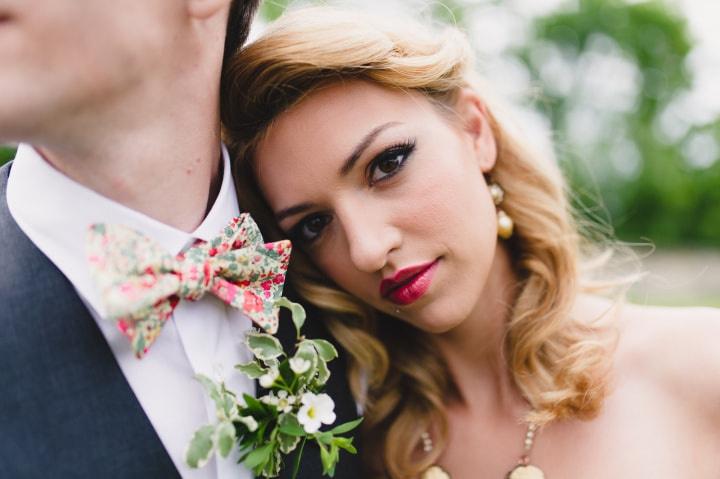 Lip Balm
Your first kiss as a married couple should be nothing short of magical. You don't want to risk messing it up with chapped lips, so do your best to keep 'em smooth. Keep a lip balm on hand and apply it right before you walk down the aisle to make your pucker pillowy soft. If your pout is being problematic, apply a scrub and follow up with a lip mask the night before (or morning of) your wedding day. That should keep your lips looking fresh and feeling fine.
A Rollerball
You probably spent a lot of time picking your wedding scent, so you don't want a little bit of perspiration to ruin it on your big day. While you can't really fight what your body does, you can prepare for the worst by packing a rollerball. Find one in your favourite scent (Sephora stocks tons) or DIY one with your perfume so that you can do touch-ups throughout the day.
Find your makeup artist and hairstylist on WeddingWire »