10 Essential Beauty Rules Every Bride Should Know
Want to look absolutely glowing on your wedding day? Follow these helpful tips to go from drab to fab.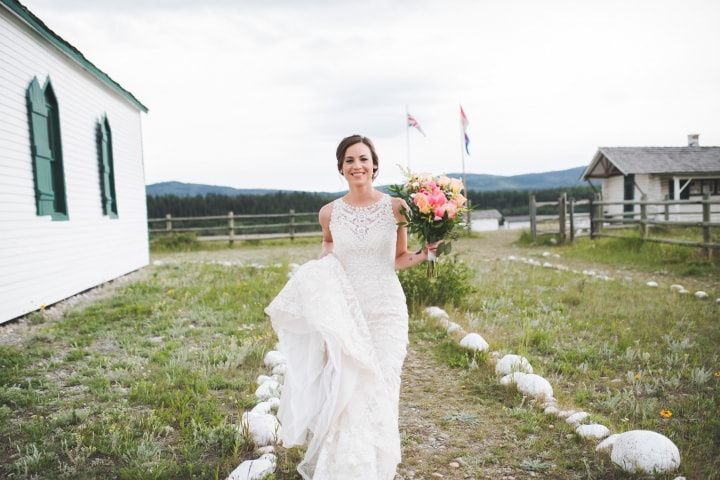 Yes, wedding hair stylist and makeup artist are practically magicians, but unfortunately, they can't fix everything with the wave of a wand. If you want to look like a million bucks on your big day, there are a few things you should incorporate into your beauty routine. Lucky for you, all of them are easy and relatively inexpensive (so there's really no excuse!).
Here are the essential beauty rules that every bride should know.
Rest
There's a reason it's called "beauty sleep". Have you ever noticed that your skin doesn't look so great after a night of tossing and turning? That's because your body is programmed to repair itself while you catch your z's - causing you to wake up looking like a fresh face cherub as opposed to a zombie. Sleeplessness also produces those pesky bags and puffiness that require heaps of colour corrector and the hand of a skilled makeup artist.
Drink your water
Help your skin from the inside out with the most simple, effective and readily available beverage: water. Staying hydrated has countless benefits and is an easy and free way to work on your wedding glow. Recommendations vary, but you should aim to get in about 8 glasses (or 2 litres) per day.
Don't stress
Wedding planning stress can wreak havoc on your hair, skin and body, so try your best to stay zen. Yes, planning can be tough and all those appointments may actually make you want to rip your hair out, but try to find a moment or two of meditation to avoid any meltdowns. If you need some tips on keeping calm and carrying on while gearing up for your big day, read this.
Treat your skin well
If you're looking to up your glow-factor for your big day, you'll want to give your skin some extra TLC in the weeks leading up to it. Regardless of the season, never forget to throw on a layer or two of SPF to keep your body from getting burnt. You'll also want to avoid any new harsh treatments like chemical peels or laser hair removal, as they may irritate your skin. Lastly, you'll want to find a simple and effective morning and night routine that leaves your skin balanced and refreshed. If this means ditching the Clean & Clear and investing a few extra bucks into your skincare, it's totally worth it.
Ignore your acne
Yes, this is way easier said than done, but I assure you it is necessary. Instead of poking and prodding at that unwanted zit, let your makeup artist take care of it. They're skilled in the art of covering up and blurring imperfections, so they'll know how to make it disappear with a few masterful dabs of a Beauty Blender. If you can't help but do something about it, apply an itty bitty drop of tea tree oil to help the process along.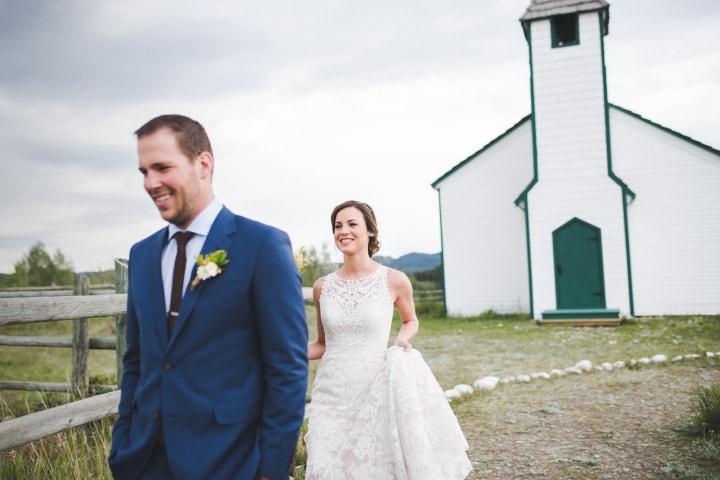 Wax with caution
Don't mess with wax within a week of your wedding. It can sometimes irritate your skin, causing bumps, breakouts and burns. To avoid these pesky pitfalls it's best to deal with any unwanted hair - especially facial hair - a week or more before you walk down the aisle.
Mind your mouth
No, I'm not talking about being less sassy in your wedding planning endeavours, though politeness does go a long way. I'm talking about looking after your lips and teeth. Using a lip scrub every week and keep your lip balm with you at all times goes a long way. If you want your pearly whites to be, well, pearly white on your wedding day you may want to think about scheduling a whitening appointment with your dentist a month or so before your big day.
Don't bake, go fake
As I mentioned before, you don't want to risk getting a burn before your wedding, so lying out in the sun or hitting a tanning bed probably isn't the best idea. If you want to be a bronzed beauty on your wedding day, add some colour with a spray or airbrush tan. Choose your colour wisely and don't use Mississippi's to count your seconds when getting sprayed, you do not want a Ross Geller situation.
Care for your hair
You want your locks to look their best on your wedding day, so you're going to have to put in a bit of work. The first thing you'll want to do is cut back on the heating tools. That's right, put your flat iron down, step away from your curling wand and throw your blow dryer into storage. Yes, these gadgets are awesome but letting your hair do its own thing has a ton of benefits. You should also look into buying the right products for your locks - shampoo bottles don't say "for dry and damaged hair" for nothing, ladies.
Head to the salon
To keep your mane looking fresh and healthy you'll want to schedule in some appointments with your wedding hair stylist. In the months leading up to your big day you should try to pencil in one or two trims to avoid split ends and dried out locks. But don't go booking intense colour treatments within a few weeks of the day. If something goes wrong you may be sporting a look much different than you dreamed of.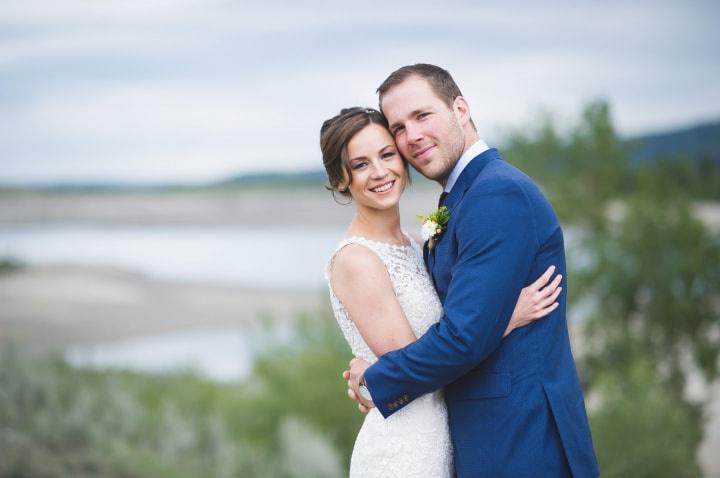 Images: Ashley and Ben's wedding at Cochrane RancheHouse, Cochrane, Alberta; Melody Hilman Photography.
Find your makeup artist and hairstylist on WeddingWire »