How to Make Your Wedding Bouquet More Meaningful
Flowers can be so much more than a pretty accessory. Here's how to make your wedding bouquet a touch more sentimental.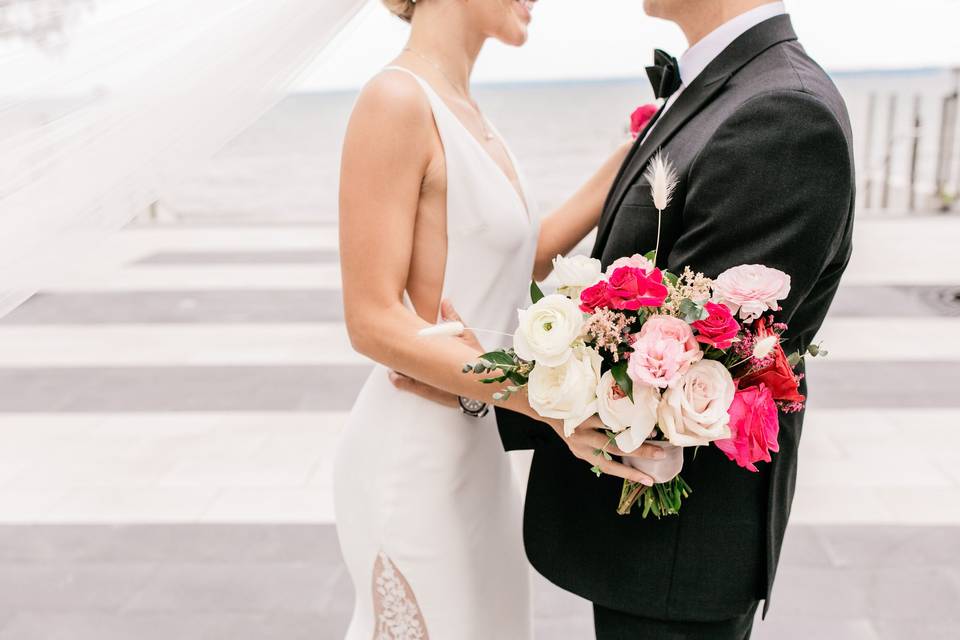 You may be focused on the aesthetic appeal of your wedding bouquet, but why not dig a little deeper into flower meanings? Each flower has a symbolic meaning, so it's easy to turn your handheld arrangement into something that's seriously sentimental. From blooms that represent love and admiration to greenery that symbolizes fidelity, here are a few of our faves to add to a bridal bouquet.
Here are flower meanings to help make your bridal bouquet more symbolic.
Devotion: Red Peonies, Heliotrope and Alstromeria
You're going to be devoting yourself to your partner for better or worse, for richer or poorer on your big day - and you can say it with your flowers to. Red peonies, bright purple heliotrope blossoms and dainty multi-coloured alstromeria will help infuse vibrancy and meaning into your wedding bouquet.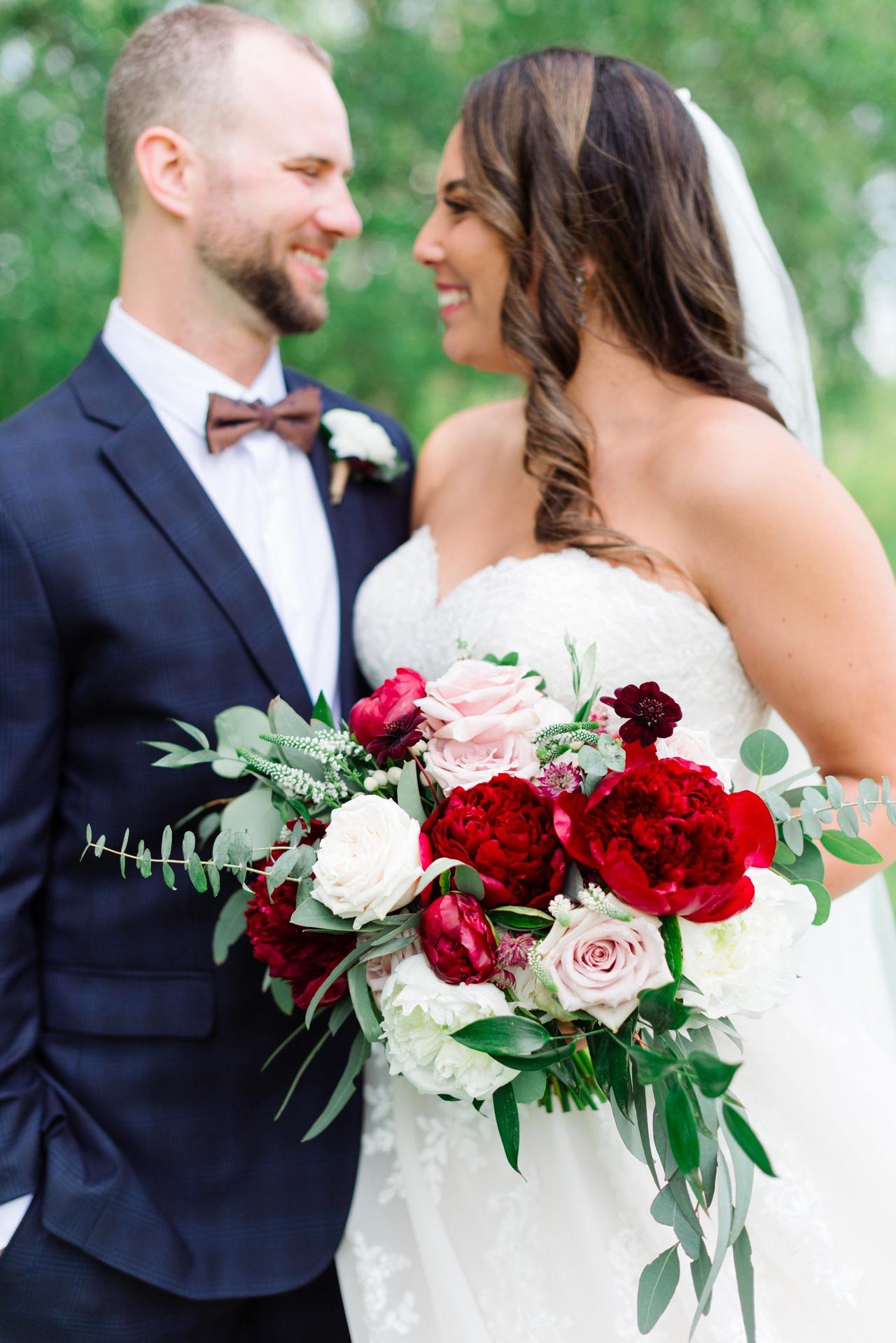 Fidelity: Ivy and Speedwell
Fidelity is an essential ingredient for a successful marriage. You'll probably be vowing to be loyal and supportive during your ceremony, and you can do it with your wedding bouquet, too. Add a bit of greenery in the form of ivy (perfect for a cascading bouquet) or give a pop of colour to a monochromatic bouquet with few pieces of purple or pink-hued speedwell.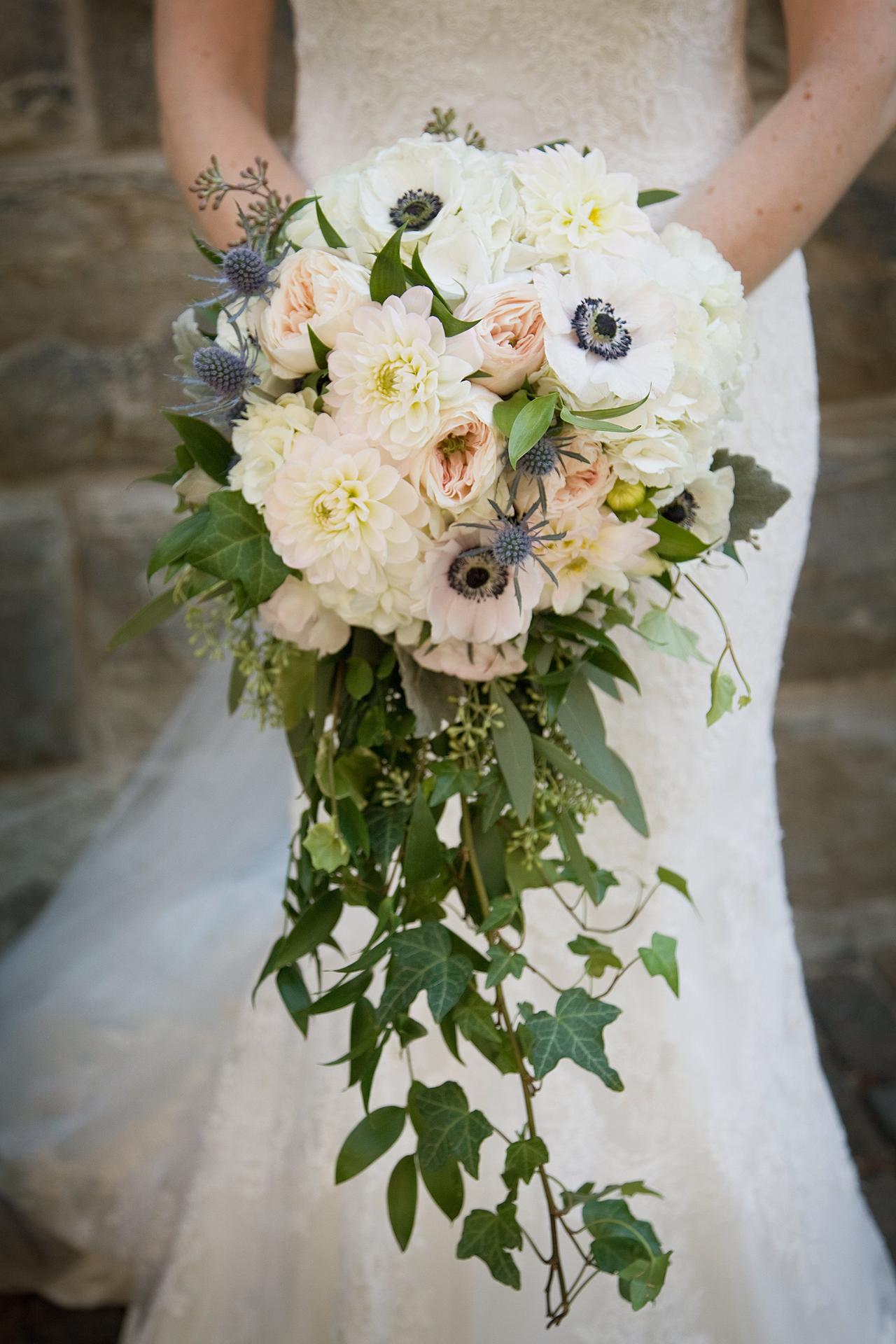 Generosity and Devoted Affection: Honeysuckle
Honeysuckles stand for generosity and devotion - fitting the theme of weddings to a T. They are a dainty little bloom that can be added to just about any style of arrangement - from a flowy, hand-tied bouquet to a sleek and simple posy. While they may not be the showstopping flower in your arrangement, their presence says a lot.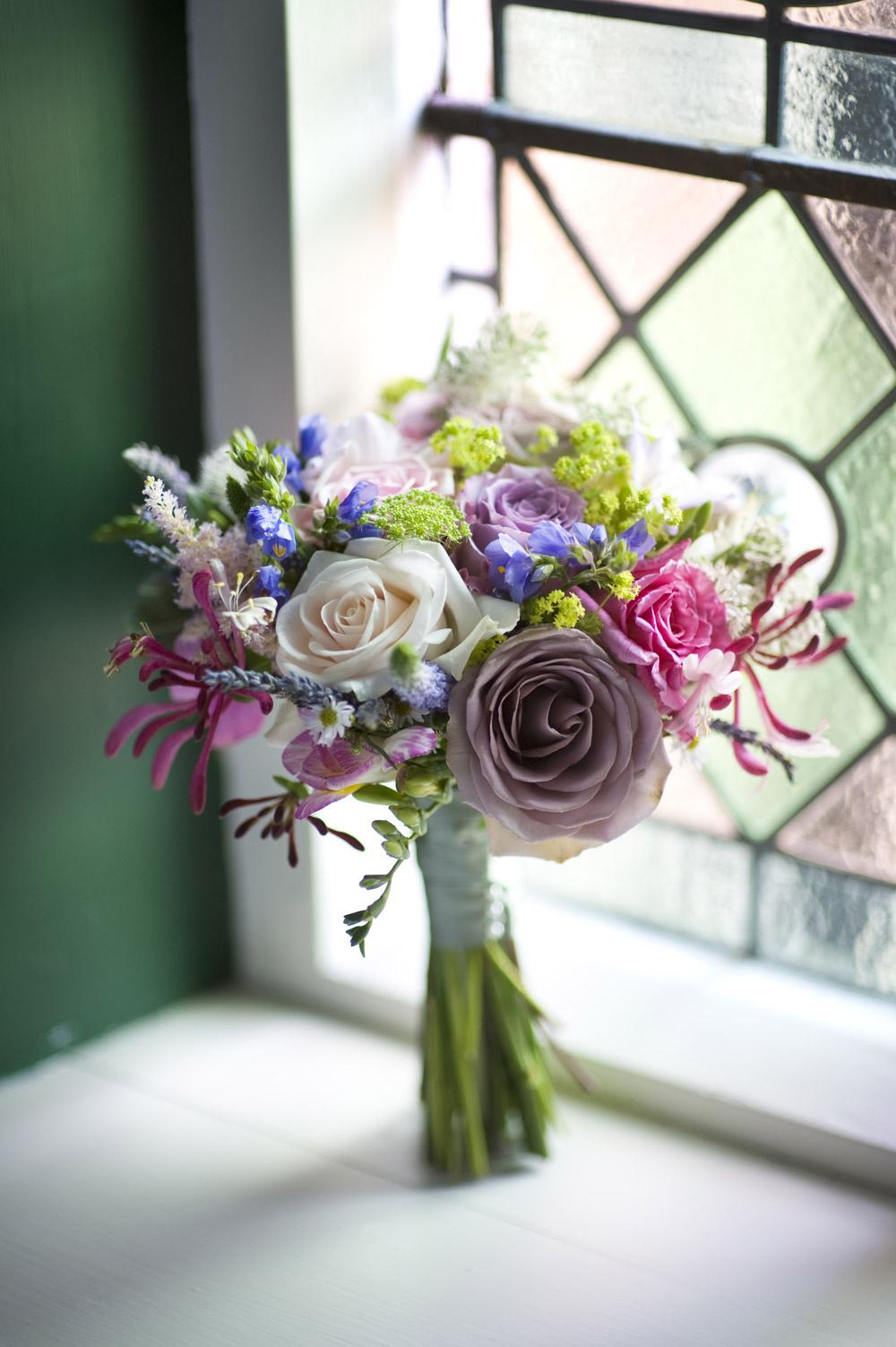 Good Luck: White Heather
No need to carry a rabbit's foot or four-leaf clover with you as you walk down the aisle, all you need is some white heather in your wedding bouquet. Thanks to its petite size and colour, it's easy to sneak into just about any arrangement.
Grace: Lavender and Pink Rose
All eyes will be on you, the bride, as you sashay down the aisle. Sure, you've probably practiced a thousand times and spent hours breaking in your shoes, but having an extra dash of grace couldn't hurt. Include a bit of lavender or a few pink roses in your wedding bouquet and you're covered.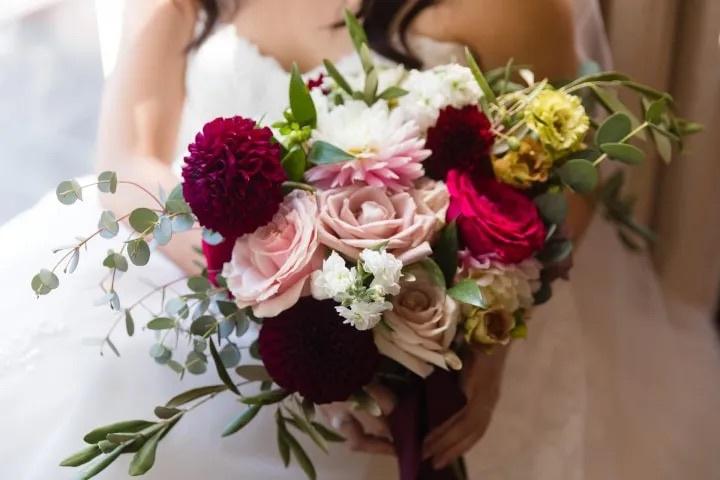 Gratitude: Deep Pink Rose, Sunflower and Agrimony
If ever there was a time to be thankful it's your wedding day. You'll be surrounded by love and support from your friends, family and, of course, your S.O. Yes, you'll be sending out thank-you notes to show gratitude, but you can also express it with your wedding bouquet. Add some deep pink roses (also a sign of love, so they're a double whammy), bold sunflowers or delicate agrimony to get the message across.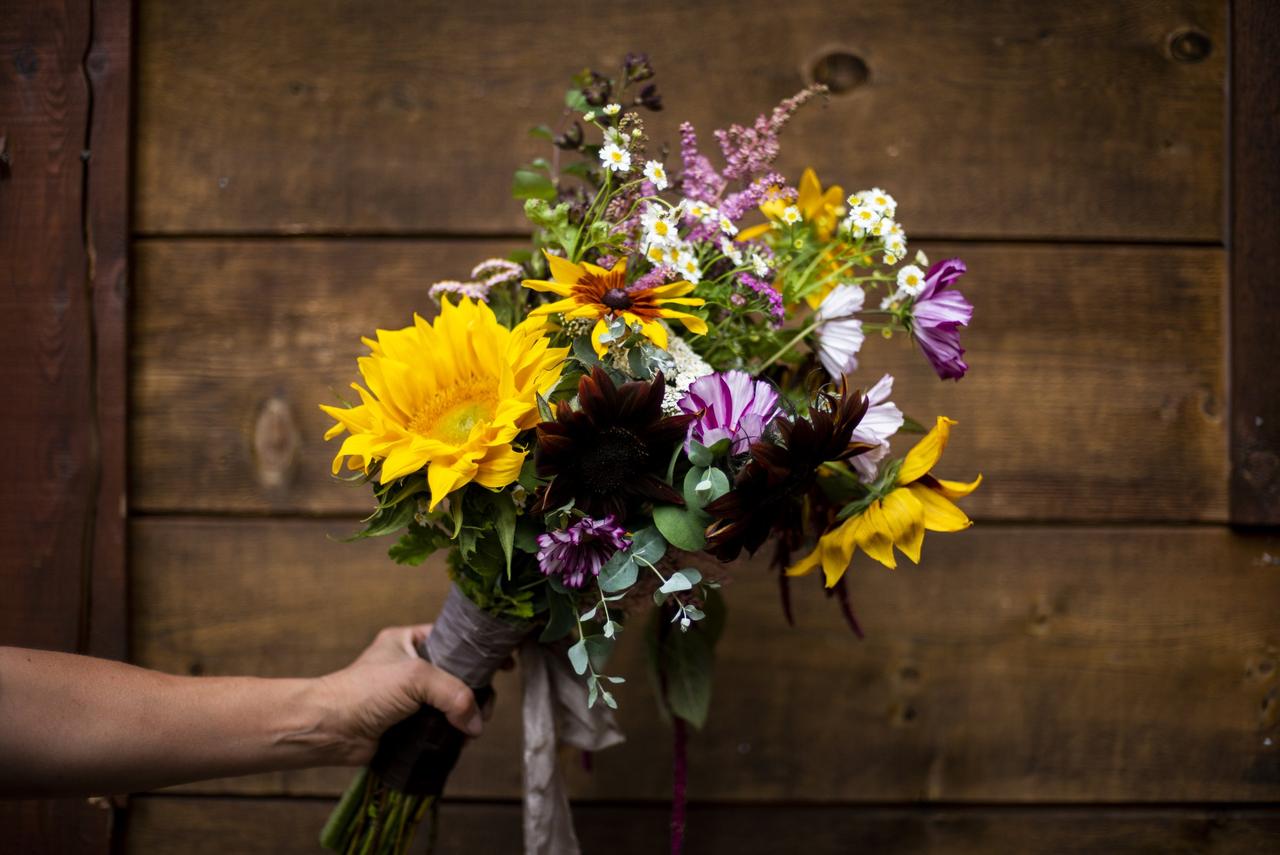 Love: Roses, Tulips and Chrysanthemums
Weddings are all about love and romance, so you may want to give a nod to those heart-fluttering emotions with your blooms. Roses are the obvious choice, but tulips and chrysanthemums share the meaning, too. Stack your wedding bouquet with any of these and you've got a the perfect arrangement for your big day.
Loyalty: Alstroemeria and Statice Sinuata Lustre
You and your partner are promising to stay loyal to one another until death do you part. Echo that sweet sentiment with your flowers by throwing in a few alstroemeria blooms or a handful of statice sinuata lustre - both come in bright, bold shades, so you can really add to the wow-factor of your arrangement with these flowers.
Find your wedding florist on WeddingWire »