How to Make a Wedding Bouquet
Wondering how to make a wedding bouquet that really packs a punch? We're here to guide you in your search for the perfect arrangement.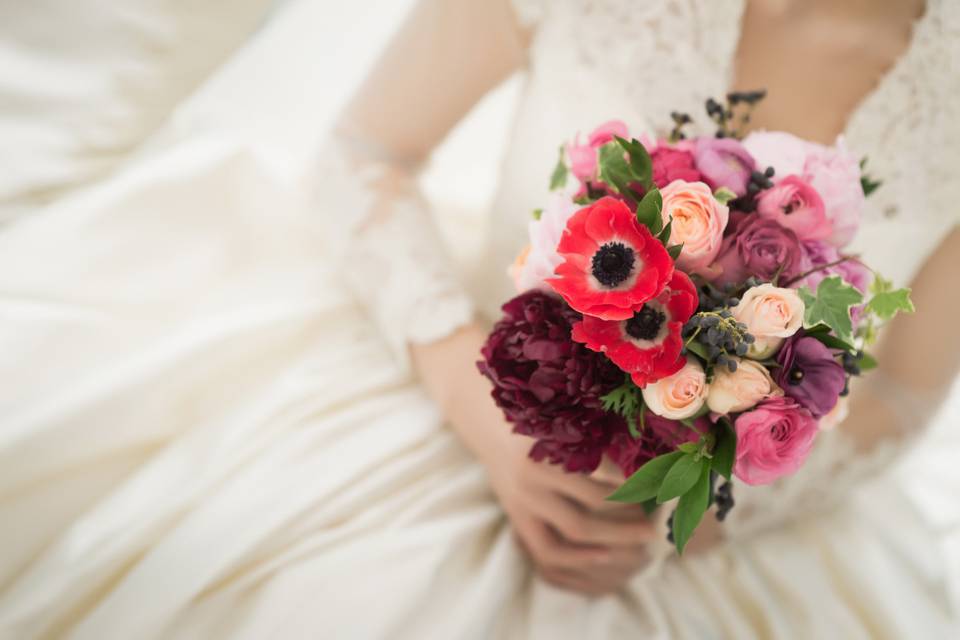 The most important floral arrangement at any wedding? The bridal bouquet, obviously! It'll be the star of many of your wedding photos and is every bride's most important accessory (besides her ring, duh!). We've run down exactly how to make a wedding bouquet so that you know all the essentials before meeting with your wedding florist.
Here's how to make a wedding bouquet.
Showcase flowers you love
Obviously, you want your wedding bouquet to filled with flowers you love, so kick things off with a bit of research. If you don't have a green thumb, you may not be aware just how many flower varieties exist out there (hint: there are a lot). We suggest hitting your local farmers market for inspo or asking your florist to guide you through the blooms that will be available close to your wedding date. It also never hurts to create a Pinterest board.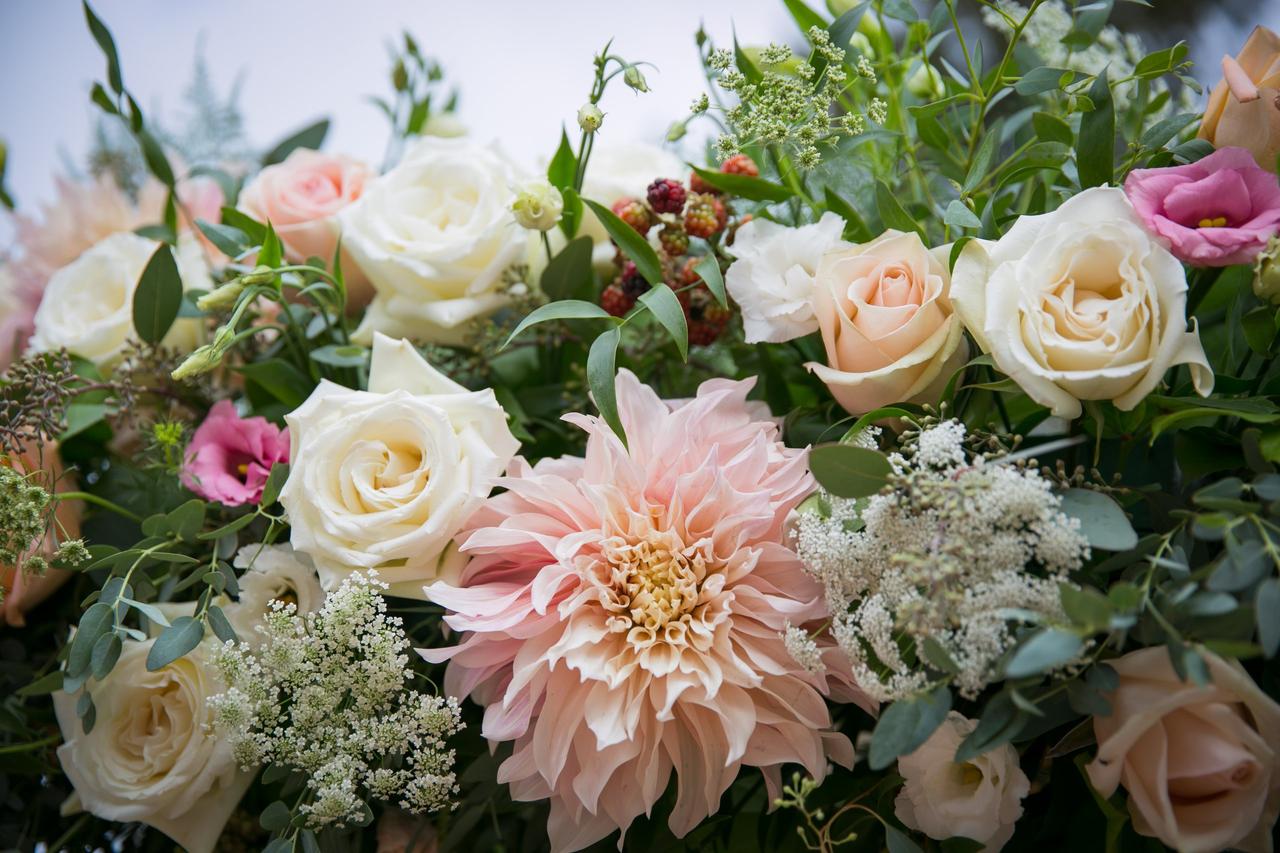 Decide on a bouquet shape
You can let your flowers guide your bouquet shape or you can do things the other way around. If you're obsessed with the look of, say, a cascading bouquet, some flower varieties will make it flowier and more bohemian than others. Alternatively, if you want a very tight, round bouquet, you'll want to choose flowers that look great when tightly packed.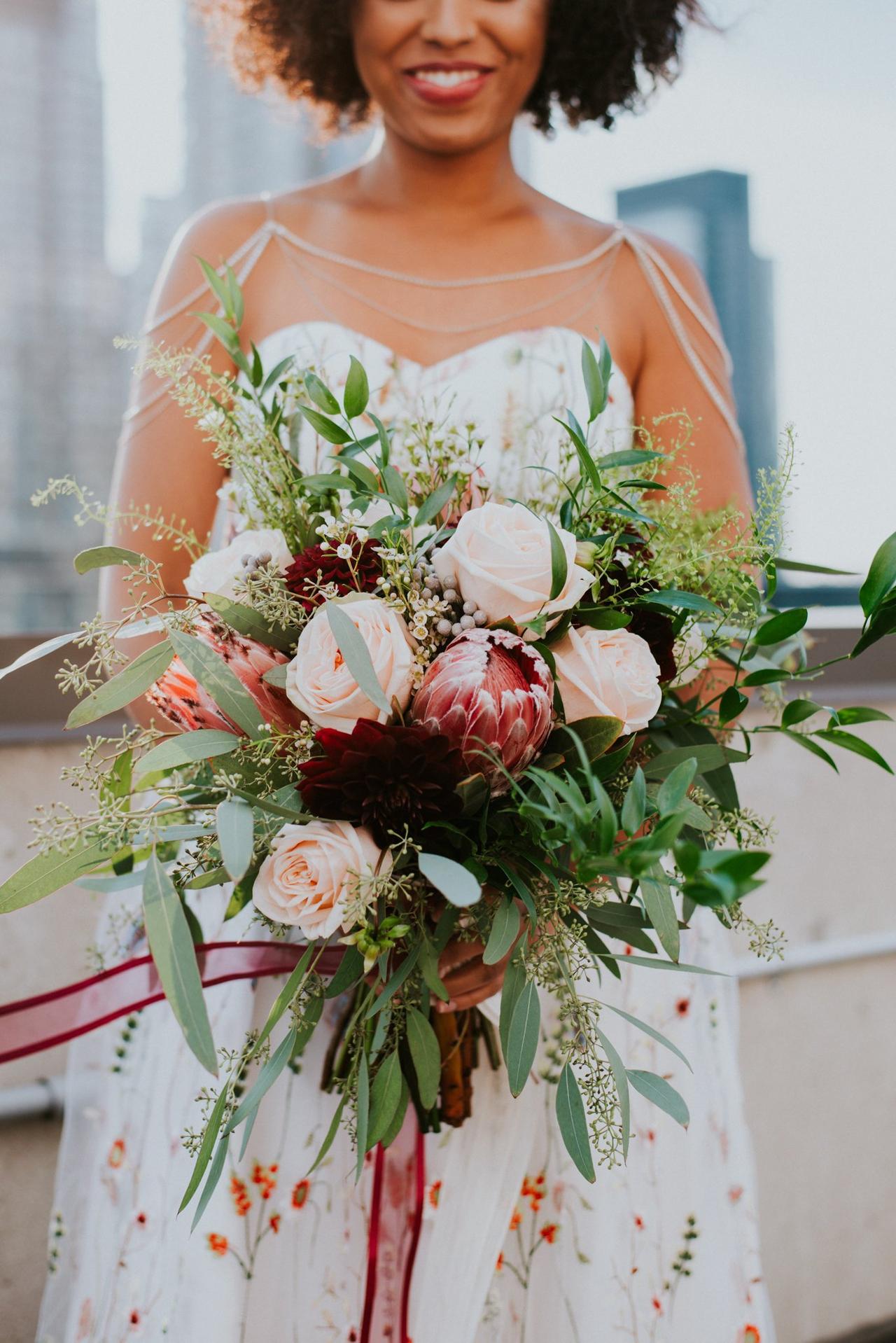 Use your colour palette and theme as inspo
Naturally, you want everything about your wedding to flow together perfectly, which means you should use your colour palette and theme as inspo for your wedding bouquet. For example, if you're hosting a tropical wedding, you may want to work some birds of paradise or monstera leaves into your creation. Or, maybe your having your celebration at a barn in the English countryside? Think about adding some wildflowers to your arrangement.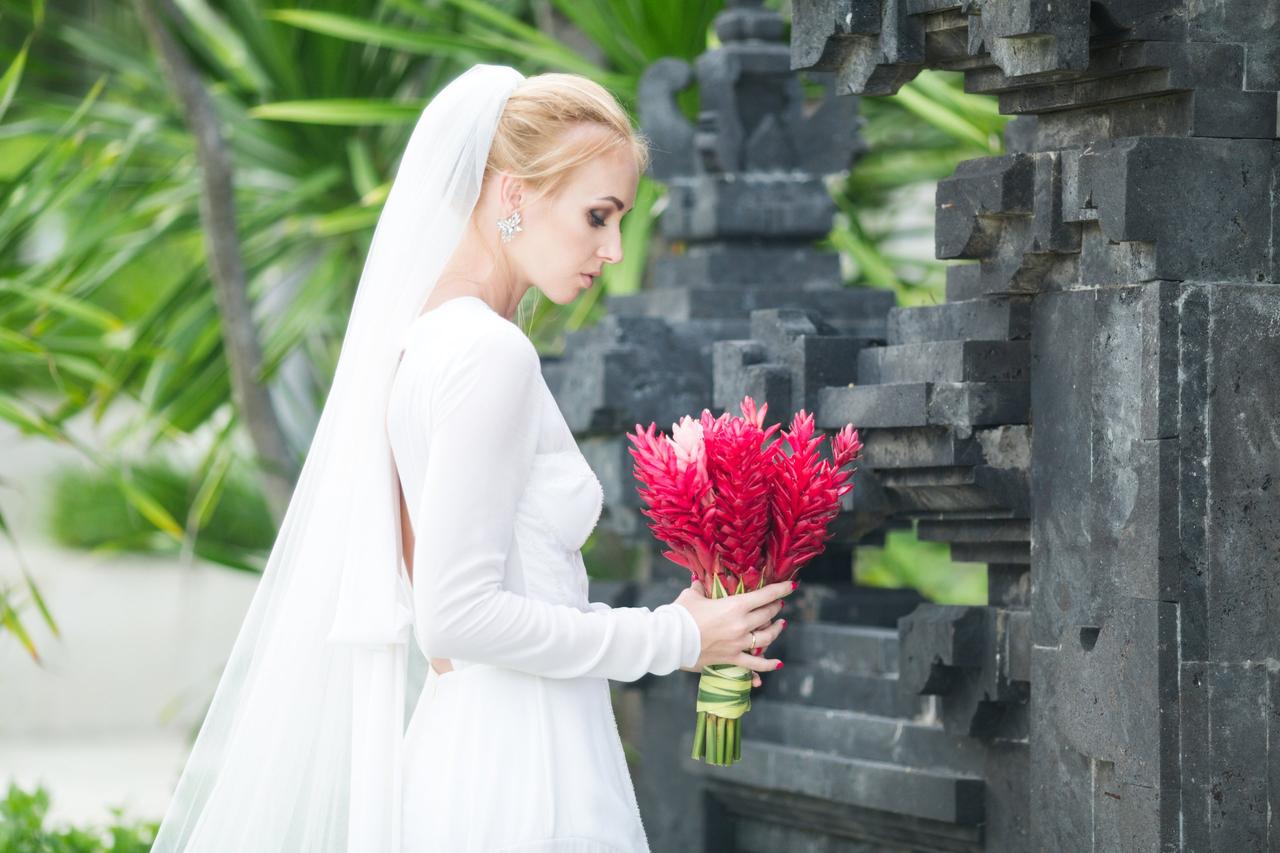 Be mindful of your budget
It's super easy to overspend when it comes to wedding flowers, so you really need to keep an eye on your budget. The average couples invests about 3% of their entire budget in flowers and decorations, which accounts for everything from centerpieces to decorative signs. If you want to invest more in your bouquet, you may have to cut corners somewhere else.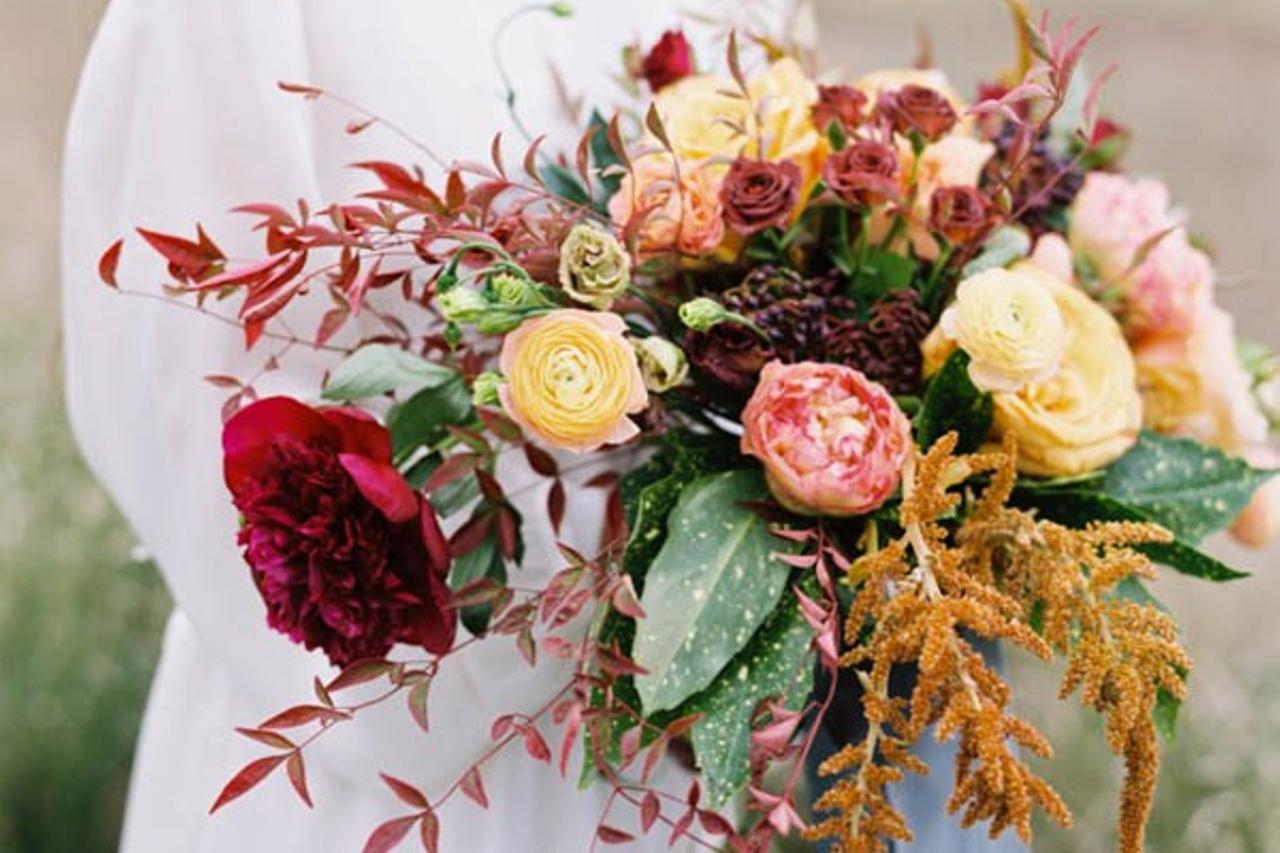 Shop seasonally and locally
Shopping seasonally and locally will ensure you have the freshest flowers at the lowest price available. Your florist should be able to tell you what will be available on your wedding date and give you a cost estimate, too. Bonus: this will reduce the carbon footprint of your big day because you won't be shipping blooms in from afar.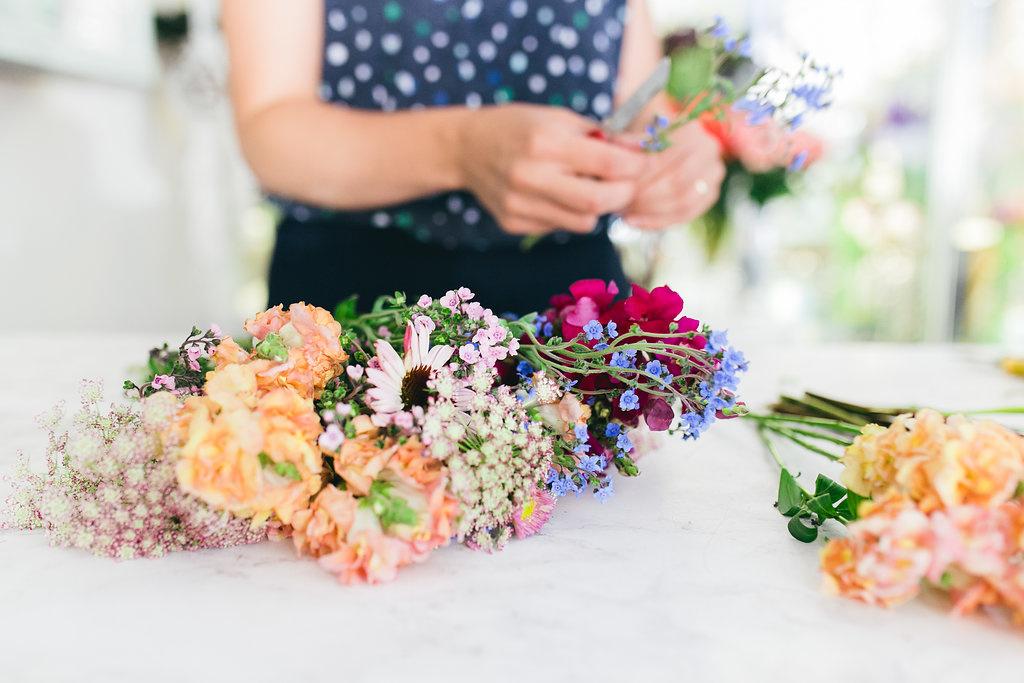 Bulk it up with greenery and extras
If the flowers you're obsessed with are pricey, bulk up your wedding bouquet with greenery and other bells and whistles. Everything from branches to dried flowers to feathers can be added to an arrangement to take it to the next level.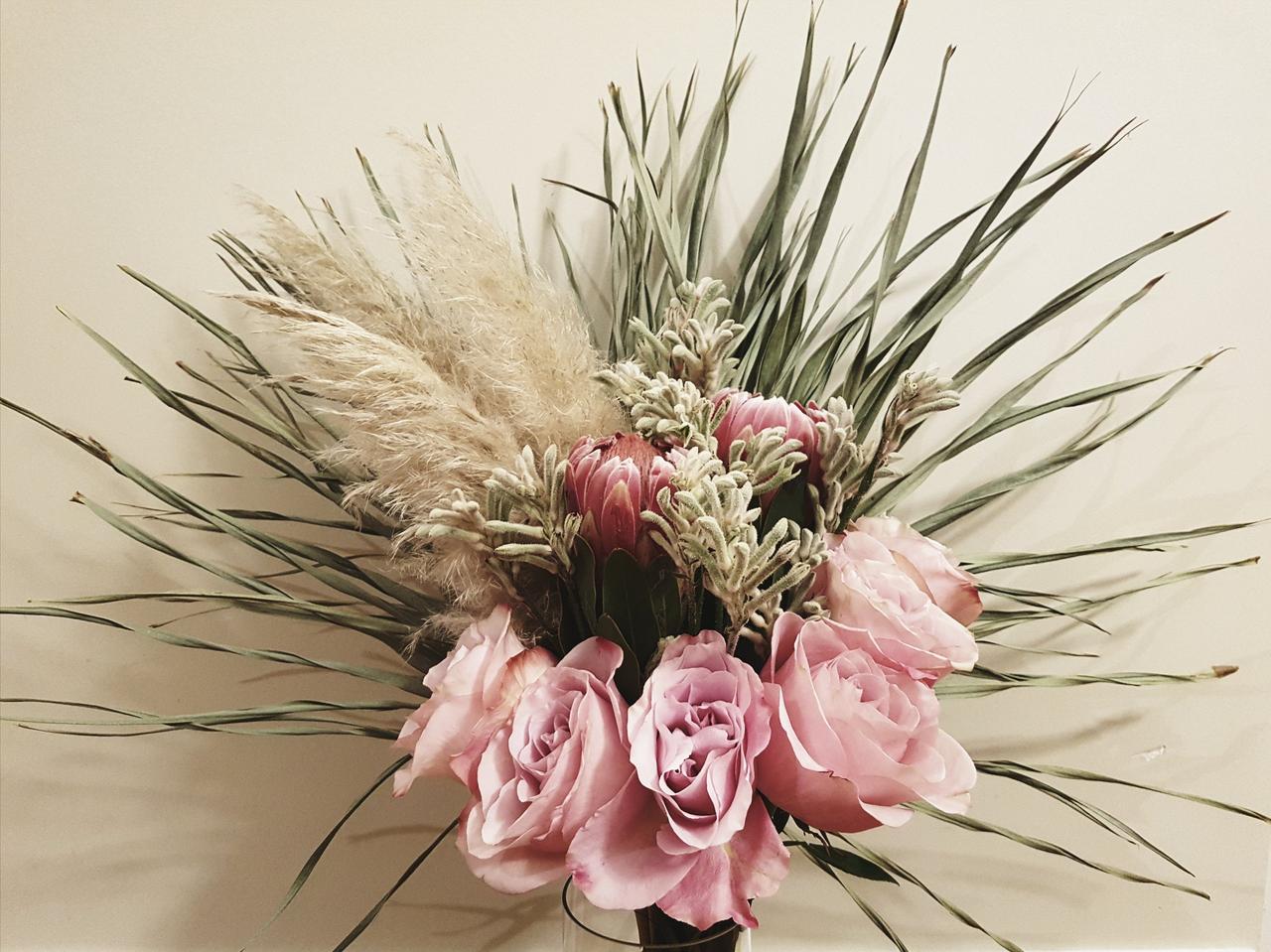 Don't forget about the wrap
Once you've sorted out what's going into your bouquet, you need to finish it off with a wrap. Loosely tied bouquets can be held together with single pieces of twine or ribbon, but if you're going for something more tightly packed you may need to wrap the entire bottom of your bouquet. You've got plenty of options from fabric to lace to burlap, so you're spoilt for choice in that department.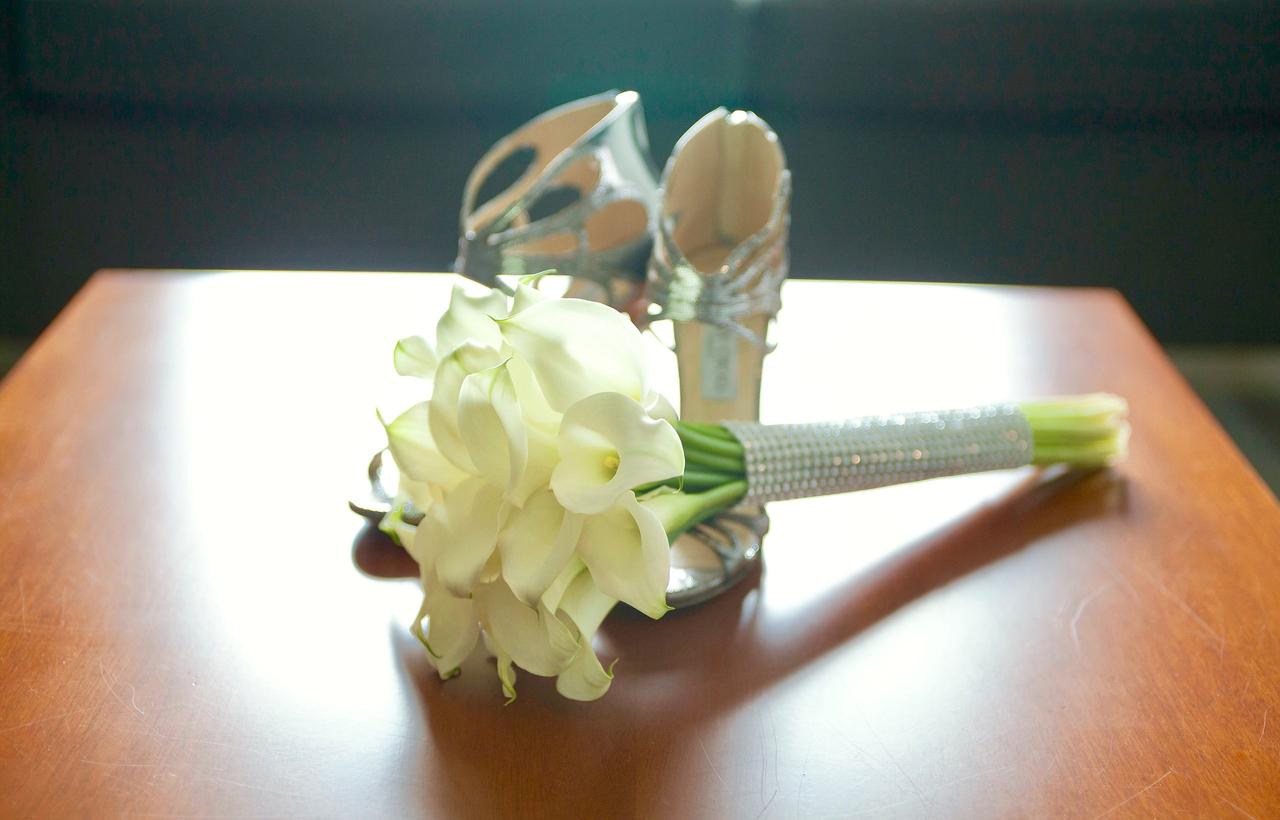 Find your wedding florist on WeddingWire »