How to Find the Right Wedding Florist
Before you start picking out the flowers for your bouquets and boutonnieres you'll need to find yourself a florist. Here are some tips on how to find the perfect one for you.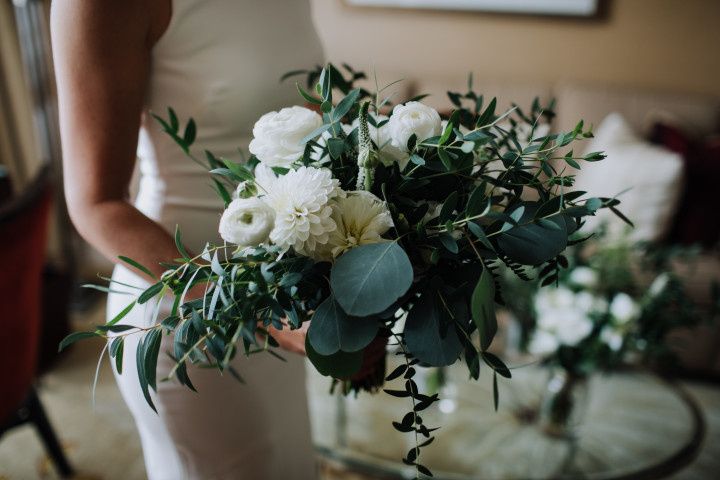 Your wedding florist is the one in charge of making your wedding decor dreams come true, so having the right man or lady for the job makes all the difference. Before you start choosing between peonies and roses, you'll want to do a little research. From determining your personal style to signing the contract and everything between, these are a few tips on finding the best florist for your wedding.
Here's how to find the right wedding florist for you.
Figure out your style
First thing's first - finding your style of wedding flowers. You'll want to sit down with your S.O. to figure out the type of look you're going for. Do you want a Garden of Eden-style paradise filled with lush greens and blooms or do you want to be a little more minimalistic with your wedding arrangements? You'll also want to agree upon a few key details like your general colour scheme and what types of flowers your into. This info will help you narrow your search.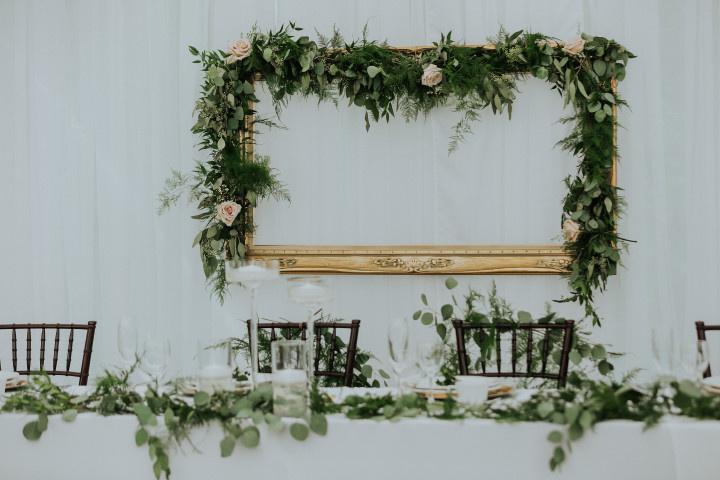 Start early
It's never to early to start your search. The last thing you want is to get stressed as your wedding day approaches, and booking far in advance will save you from that. If you can manage it, booking a wedding florist about 10 months prior to your ceremony is a good idea - or once you've finalized your date and venue of choice.
Get some recommendations
Before taking to the world wide web, ask your friends and family members for some recommendations. If they've recently used a florist for their own wedding or a large event, they may be able to give you some details on their services.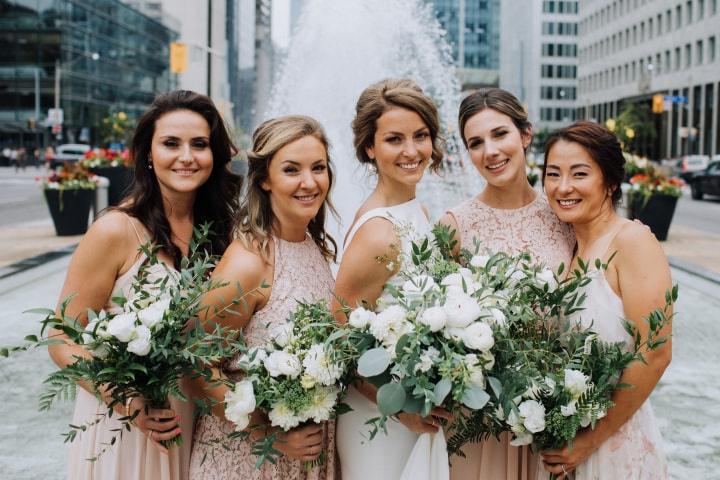 Research
Do a little research from the comfort of your home before you start poking your head into local flower shops. If you're looking for a jumping off point, our vendor tool is a great place to start. It lists wedding florists from coast to coast along with portfolios, contact info and reviews from real couples. This is also a great time to put Instagram to use. Tons of florists post photos of their arrangements on their Instagram pages, so look up local florists and scroll through their feeds for extra insights.
Get schooled
Many floral boutiques host flower arranging workshops where you can learn about blooms and craft bouquets yourself. This is a great opportunity to get a feel for your wedding florist's personality and skill level as he or she will probably be heading the class. Bonus: this makes for a great pre-dinner date activity if you and your future spouse are looking to do something a little more interesting than going to the movies.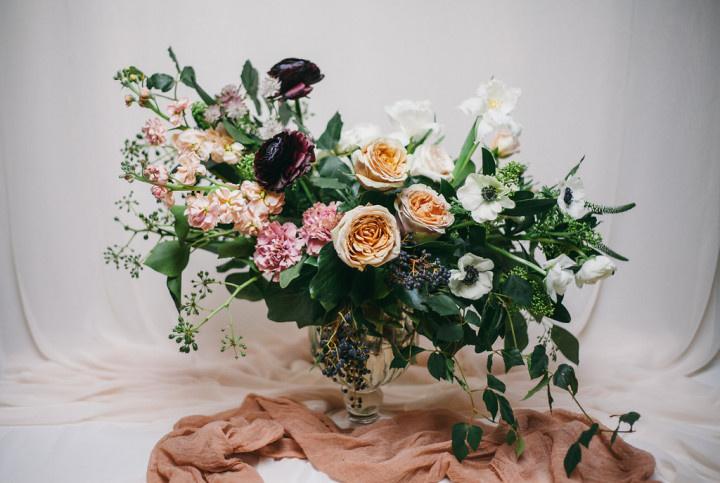 Visit their studio
Now it's time for a little field trip to their studio (providing they have a walk-in shop). You'll want to make note of how they keep their flowers if their wilting or fresh and if the store looks like it's operating smoothly. An organized business is never a bad sign! While you're there you may be able to have a quick chat with the florist, but you should always book an appointment to hash out specific details.
Schedule an appointment
Next, you'll want to book an appointment to speak with them IRL. This is when you'll get to ask all the important questions regarding everything from pricing to delivery. This is also a time for them to start planning, as well. You'll want to let them know roughly how many guests you're expecting, your ceremony location, how many tables will need arrangements at your reception hall and how many boutonnieres, bouquets and corsages you'll require. You can also give some insights into what you love and what you'd rather leave out.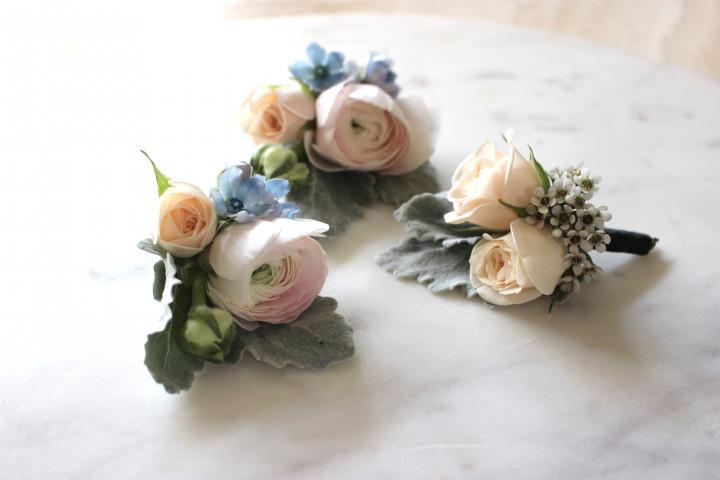 Discuss your vision
At this point, you should have an idea of what you want your wedding to look like. Are you going for an enchanted garden vibe? Do you like a more refined and sophisticated style? Let your wedding florist know. At the very least, you'll want to give them the season and colour palette of your big day as this will affect the types of blooms available. A good way to organize your ideas is creating a Pinterest board or good old fashioned mood board (if you're not so tech savvy). Don't be shy about bringing pieces of your own wedding to your florist, either. Having pictures of your stationery, photos of your dress and fabric swatches of your linens may come in handy.
Be clear about your budget
Giving a wedding florist no monetary boundaries may leave you with some beautiful bouquets, but it'll also land you a hefty bill. It's typical for couples to spend 8% of their entire wedding budget on flowers. To avoid spending more than you're comfortable with, let them know your budget at the get-go. This will help them craft the arrangements of your dreams without leaving you penniless. You'll also want to ask for an estimate list so that you know the costs of all the flowers before you start building your pieces - it's easy to get carried away when surrounded by all that flora and fauna.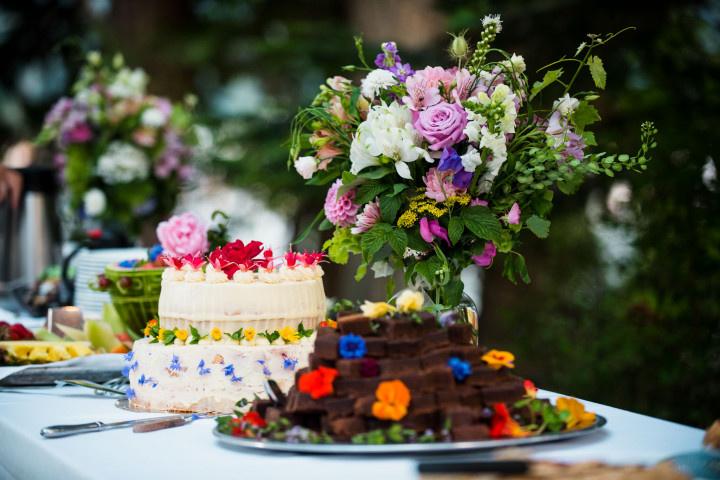 Do a rundown of your wedding day
Make sure you can book your wedding florist for setup and breakdown services on your wedding day. That means that they'll take care of delivering the flowers, putting them into place and clearing them out at the end of the night. This will save you from assigning your event planner and venue staff extra tasks.
Read and sign their contract
The final step is to go through their contract. Aside from the basic costs of each arrangement, you'll want to look out for any add-ons that might throw you over budget. Keep an eye out for line items like parking, travel, setup, breakdown and labour fees. Once you understand and are happy with the contract you can start signing papers and writing cheques.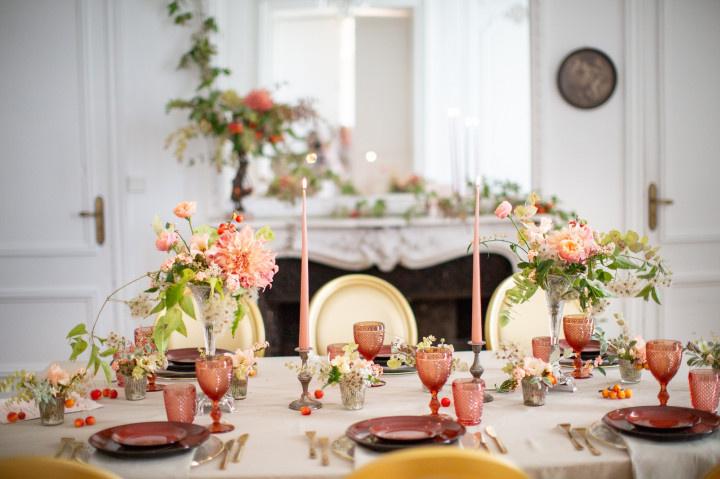 Find your wedding florist on WeddingWire »