Everything Your Wedding Florist Needs to Know
Your florist should know more than just your favourite flowers. Here are ten things you need to share with them.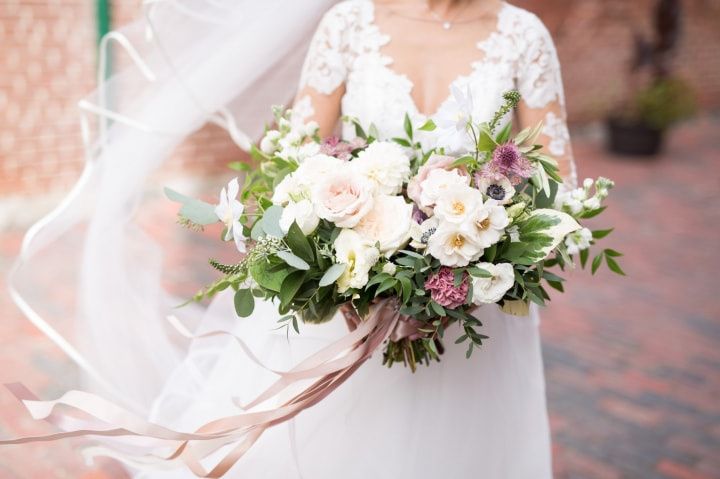 Your wedding florist is one of the key members of your wedding vendor squad. They'll play a big role in decorating your venue(s) and accessorizing your ensemble, sprucing up everything from your bridal look to your reception tables with flora and fauna. After you've sat down and had a Q&A with them, it's time to share all the nitty-gritty details of your big day. These tidbits will help them craft arrangements that fit the budget and style of your big day, so remember to run through all of them.
Here's everything your wedding florist needs to know.
Your wedding flower budget
Flowers typically eat up about 8% of the total wedding budget. So, do the math and give your florist an exact number at the get-go. You don't want to fall in love with certain flowers only to find out you can't afford them for your big day.
Your wedding season
It's important to let your florist know exactly when your wedding is taking place so that they can tell you what's available and what's out of the question. Some blooms are only available during certain seasons, so this will help narrow down your options.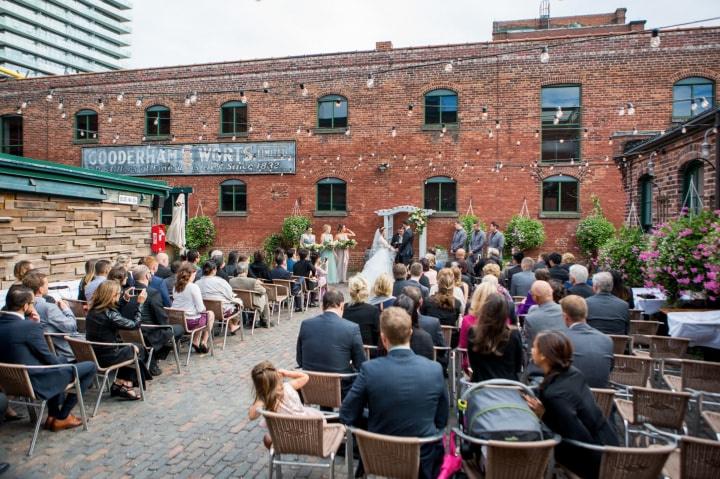 Your venue
Not only will this let your florist know exactly where they'll be shipping the flowers for your big day, it'll give them some much needed inspo for your ceremony and reception arrangements. For example, wildflower bouquets may look lovely at a barn venue while sleek and sophisticated rose bouquets may fare better in a ballroom setting.
Your wedding style
There's a big difference between a rustic chic wedding and a swanky black tie affair. Let your florist know the type of vibe you're going for so that they can craft arrangements that complement your theme. If you don't know how to put your wedding style into words, share your inspiration photos with them to give them a better idea.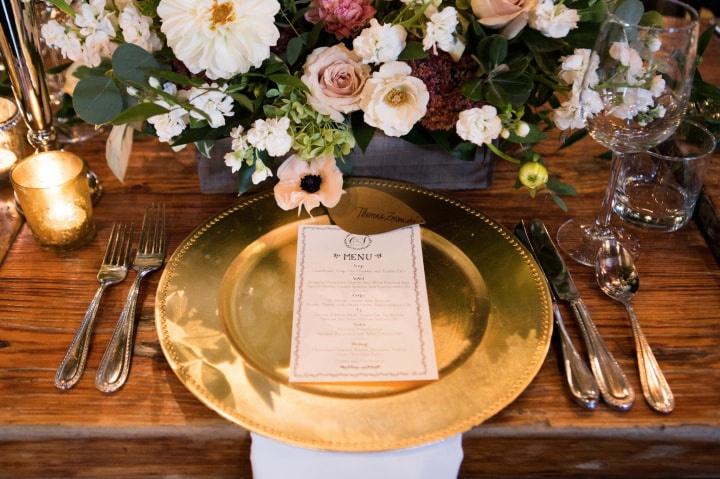 Your colour palette
You don't need to give your florist precise Pantone shades to work with, but they should know your colour palette. You may also want to bring along swatches of your table linens and a few of your decorations to help them see the bigger picture.
What you're wearing
You've spent months crafting your perfect wedding ensemble, so that last thing you want is your dress and bouquet clashing. Give your florist a picture of your wedding ensemble to draw inspiration from, they may have the perfect shade of roses to match your blush coloured sash or a bloom that compliments the pattern of your lace veil to a T. Don't forget to provide photos of the bridesmaid dresses, groomsman attire and the groom's suit, too.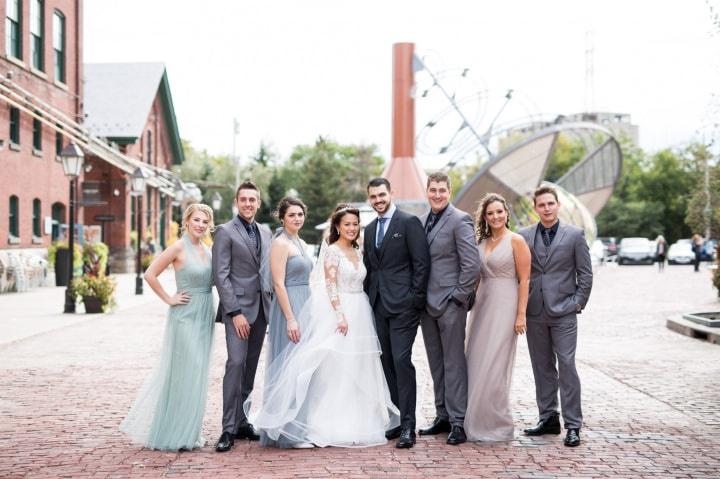 The size of your wedding party
Each person in your wedding party will require a pint-sized arrangement for your big day - bouquets for the ladies and boutonnieres for the gents. So, once you've set your bridesmaids and groomsmen in stone, let your florist know the exact number. If want your mothers and/or grandmothers to sport corsages and fathers and/or grandfathers to don boutonnieres, you'll also want to pass along that info.
Your table count
Are you planning on filling your reception tables with flowers? If so, you'll want to give your florist the 411 on how many wedding centerpieces you'll need. Your head table, sweet table, buffet table and welcome table may also require a few floral arrangements to spruce them up, so don't forget about those.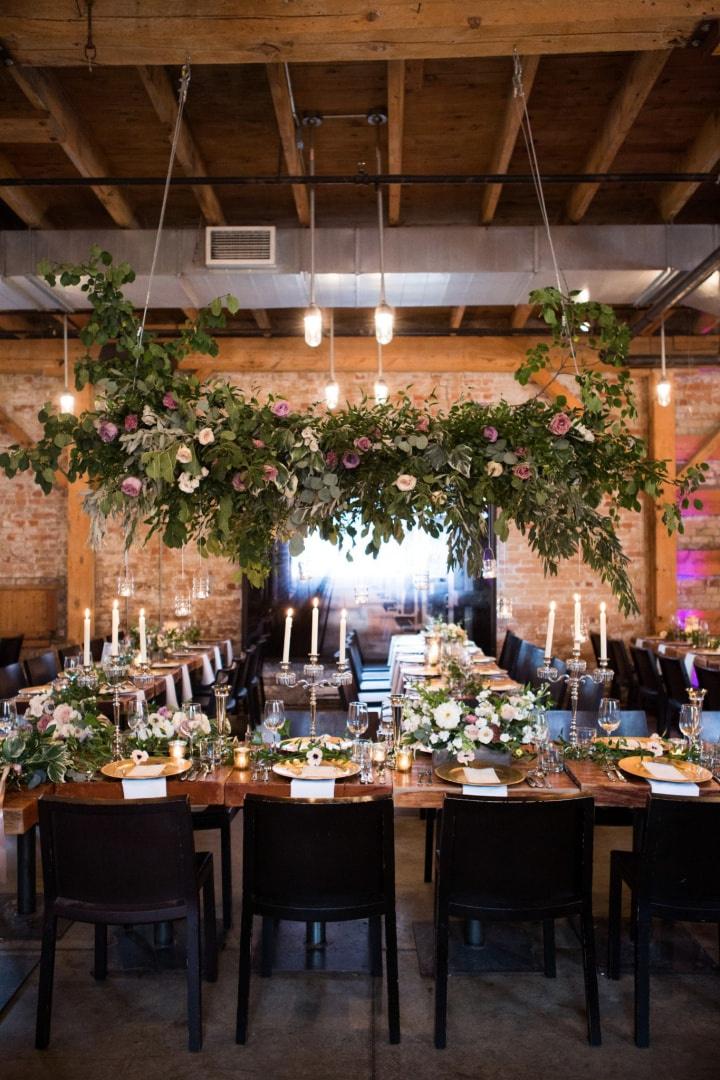 Your favourite flowers
Does your love for peonies run as deeply as Blair Waldorf's? If you answered yes, they should probably be a staple in your wedding's bouquets. If your favourite bloom isn't in season at the time of your wedding, don't stress. Your florist should be able to offer up some alternative options with a similar vibe.
What you don't like
Letting your florist know what you don't like is just as important as letting them know what you do. If you really hate roses, there's a good chance you don't want them finding their way into any of your big day's arrangements - so make it clear. Same goes for any greenery you're not particularly fond of.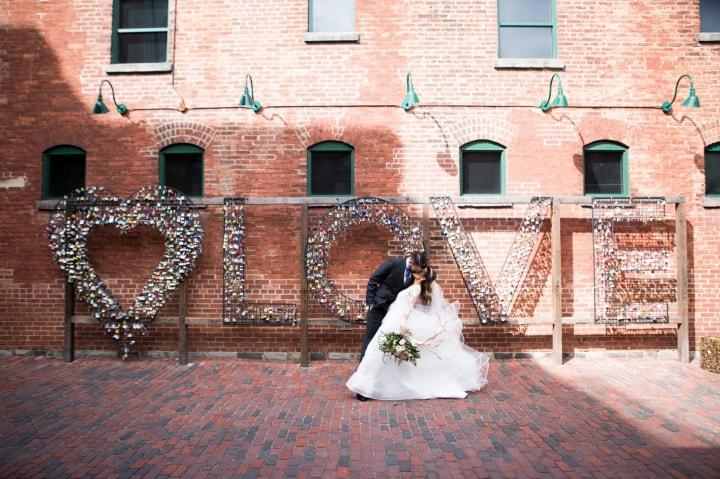 Images: Colleen & Jame's Wedding at Archeo in Toronto's Distillery District; flowers by Coriander Girl and photos by Zsuzsi Pal Photography.