Eco-Friendly Wedding Flower Hacks You Need to Know
Looking to make the floral arrangements for your big day a bit more green? Here are the eco-friendly wedding flower hacks you need to know.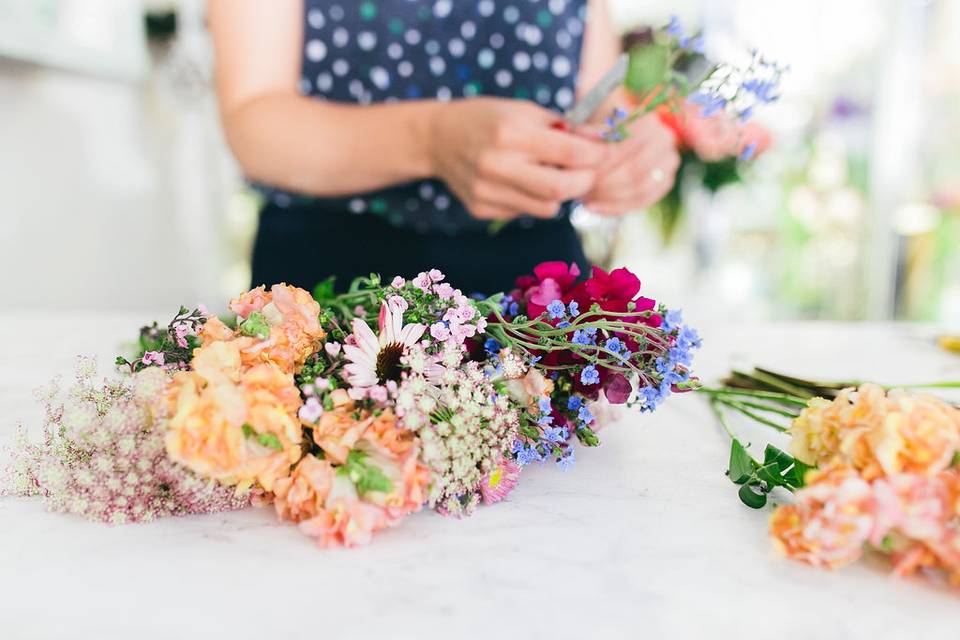 If you want to make your wedding flowers a bit more eco-friendly, we've got your back. From shopping local to being mindful of what packaging you use for your floral arrangements, there are a few tips and tricks you can easily put to use to go a little greener. Follow these rules and you're bound to end up with seriously stunning (and sustainable) bouquets, boutonnieres and more.
Here are the eco-friendly wedding flower hacks you need to know.
Shop local
Shopping local is a good rule of thumb to follow for all parts of your eco-friendly wedding but is especially important when it comes to your flowers. Blooms are often shipped in from far, far away, and that takes a huge toll on the environment (hello, fossil fuels). We suggest connecting with a local flower farm committing to hiring an eco-friendly wedding florist that sources their flowers from local farms. This will also ensure that your wedding flowers are their freshest and at their brightest on your big day.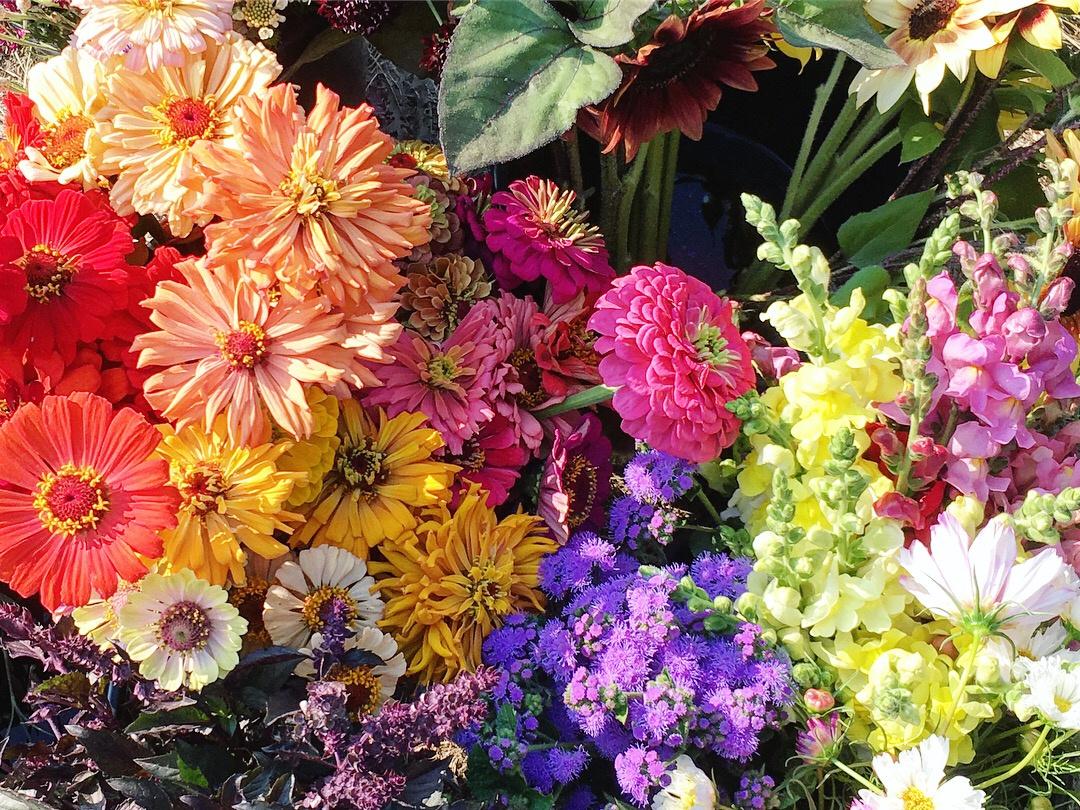 Get creative
If you are using cut flowers, bolster your arrangements with fun extras like dried branches, greenery and feathers to decrease how many fresh blooms you're buying. Not only will this add some fun variety and texture to your bouquets, but it'll also save you money and reduce your wedding's carbon footprint. Just make sure not to purchase bits and bobs that can't be recycled!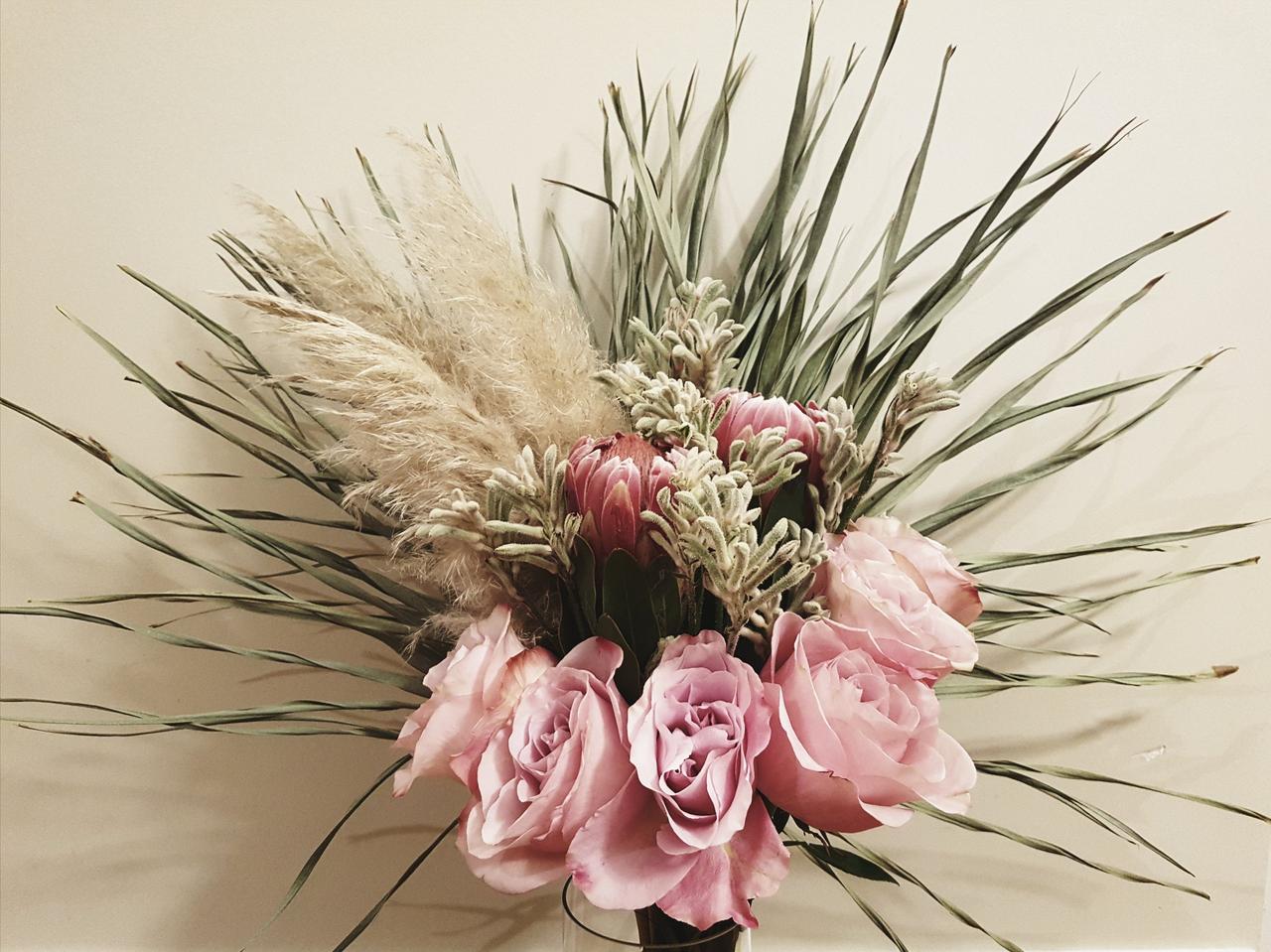 Be mindful of packaging
Many florists use plastic in transportation and floral foam to bolster bouquets, these can easily be eliminated. Simply ask your florist if they'd be willing to ditch the extra stuff and transport your wedding flowers using vases and/or paper where possible. Many will be more than willing to accommodate.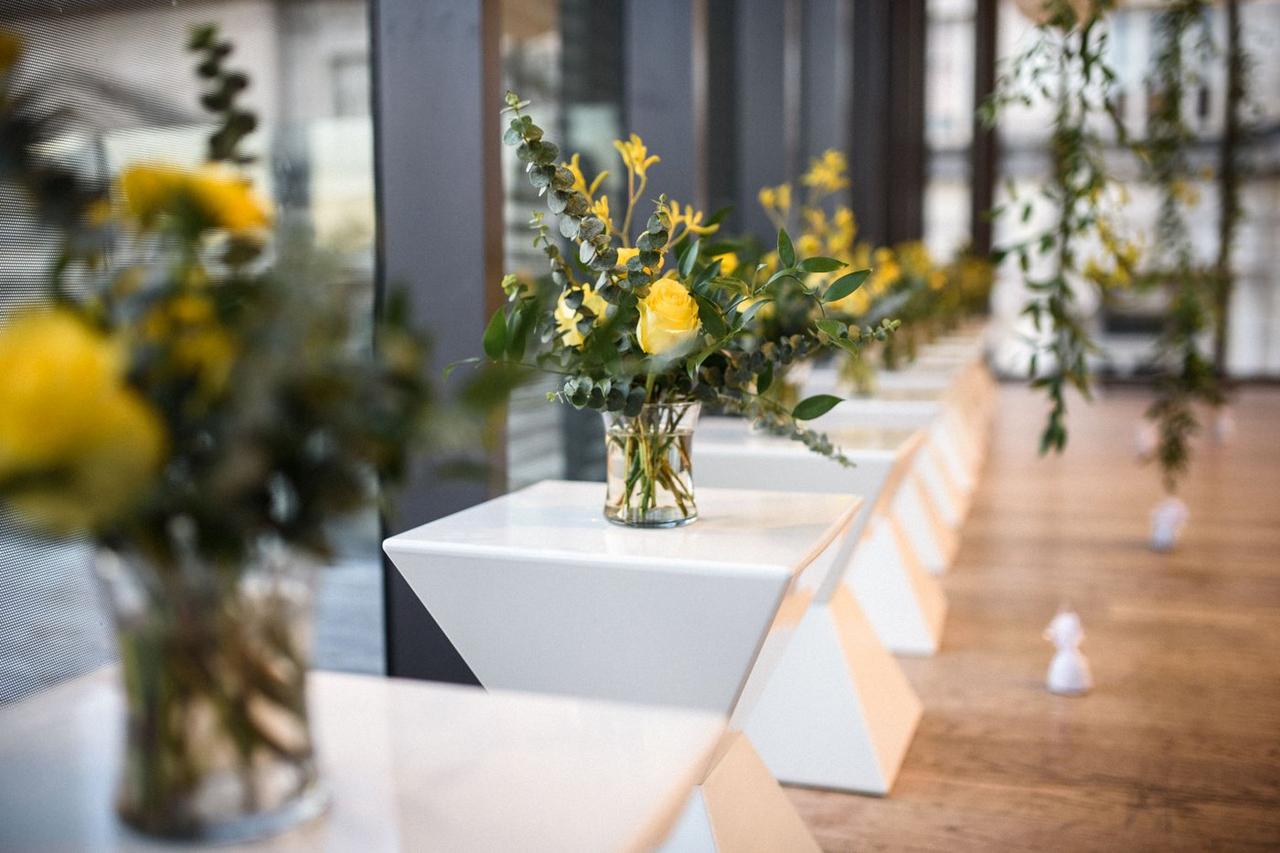 Be careful if you're using faux flowers
Faux flowers may seem like a simple fix to many floral faux pas – for example, they won't wilt or die on you mid-event – but they're not always the most eco-friendly option. Plastic flowers typically aren't recyclable and end up in landfills when they're done with (no thanks!). If you do want to go the fake flower route, DIY an alternative wedding bouquet out of paper or recyclable materials that can be given another life after your big day.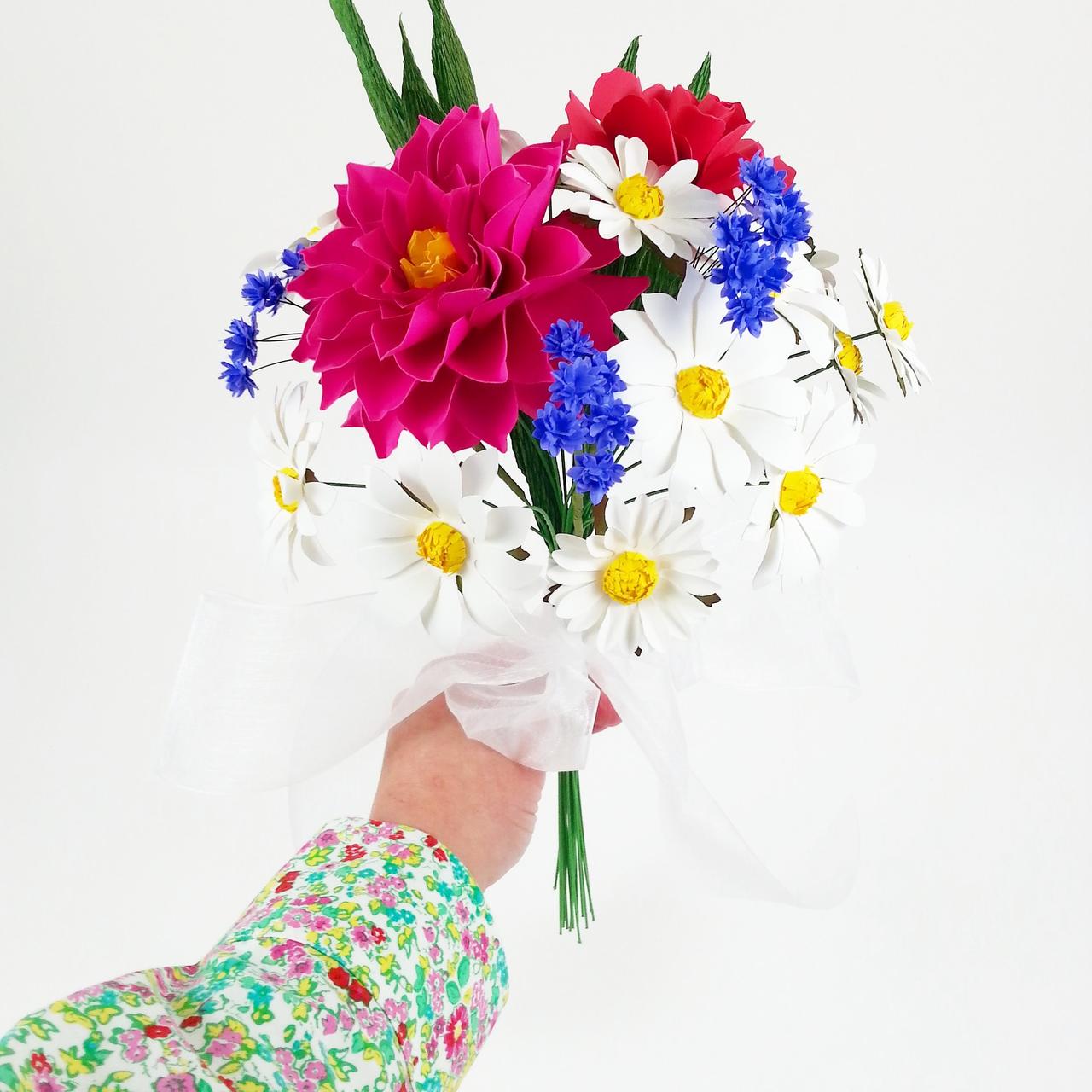 Use potted plants over fresh flowers where you can
Potted plants don't have to be flown in or refrigerated, meaning they won't increase the size of your carbon footprint. While you probably don't want to carry a pot of sunflowers down the aisle, you can easily skip the cut wedding flowers for your centerpieces and altar arrangement. P.S. This is a great option if you want to embrace the oh-so-popular greenery trend right now.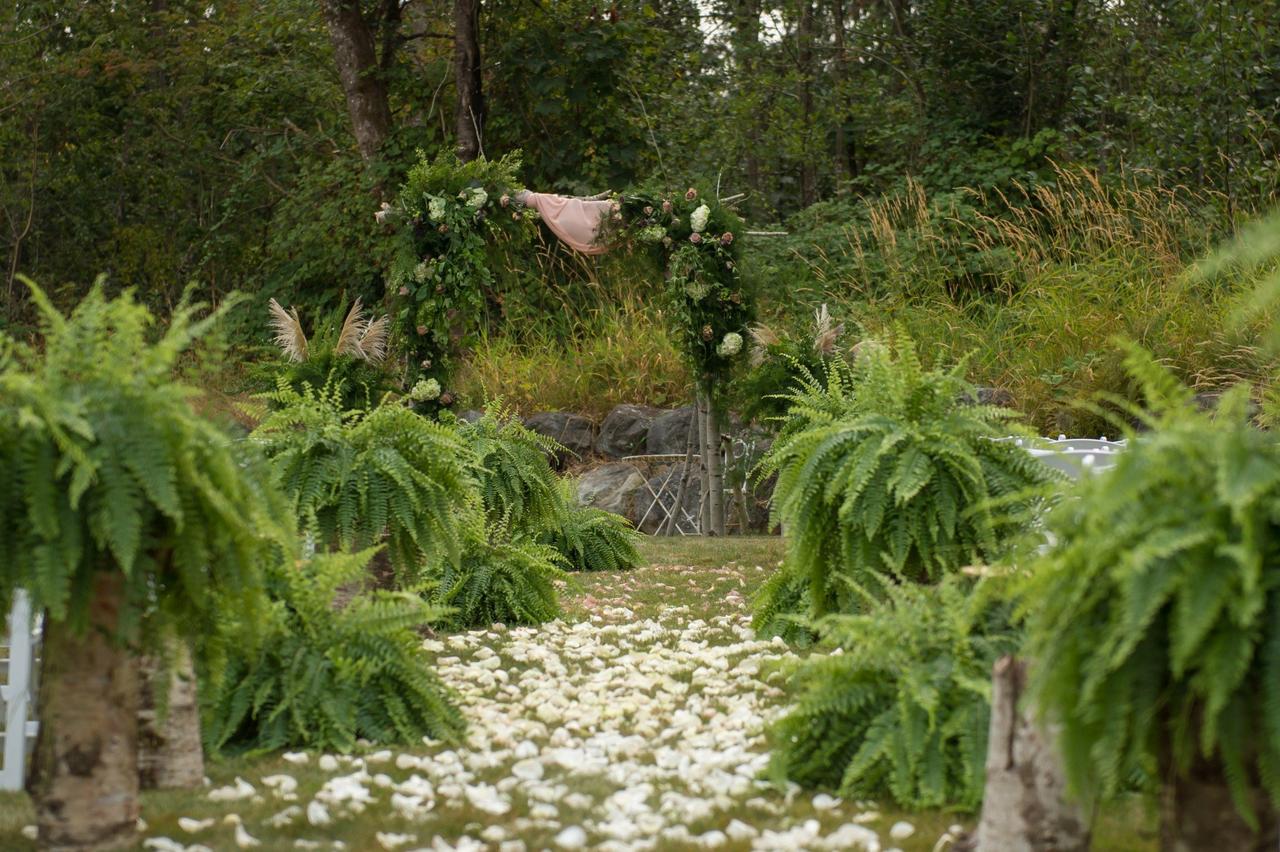 Find your wedding florist on WeddingWire »