How to Create Your Wedding Lounge Area
Want to give your guests some space to relax? It sounds like you need a wedding lounge area at your reception.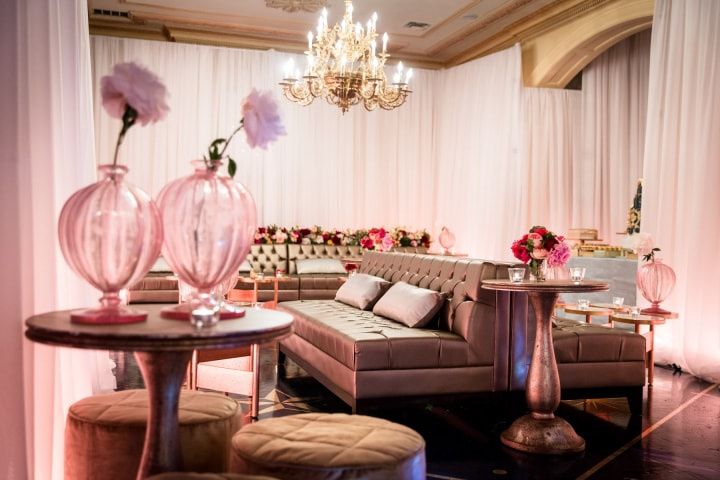 If you're working with a larger reception venue you may be able to throw in a wedding lounge area (#blessed). This is where your guests can go mix and mingle with people outside of their tablemates and put their feet up after an evening of shaking and shimmying. While you probably have a good idea of the basics, here's a refresher on all the things you'll need to make your wedding lounge area memorable.
Here's how to create your wedding lounge area.
Add some comfortable seating
You'll want to find seating for your wedding lounge area that's a touch more comfortable than your reception's dining chair style. Couches, armchairs, pillows and bean bags are great ways to fill the space and make it cozier. Don't be afraid to mix and match either - the more styles the merrier. Some guests may want to share a loveseat with their partners while your single friends may prefer a solo spot in an armchair or on a pillow.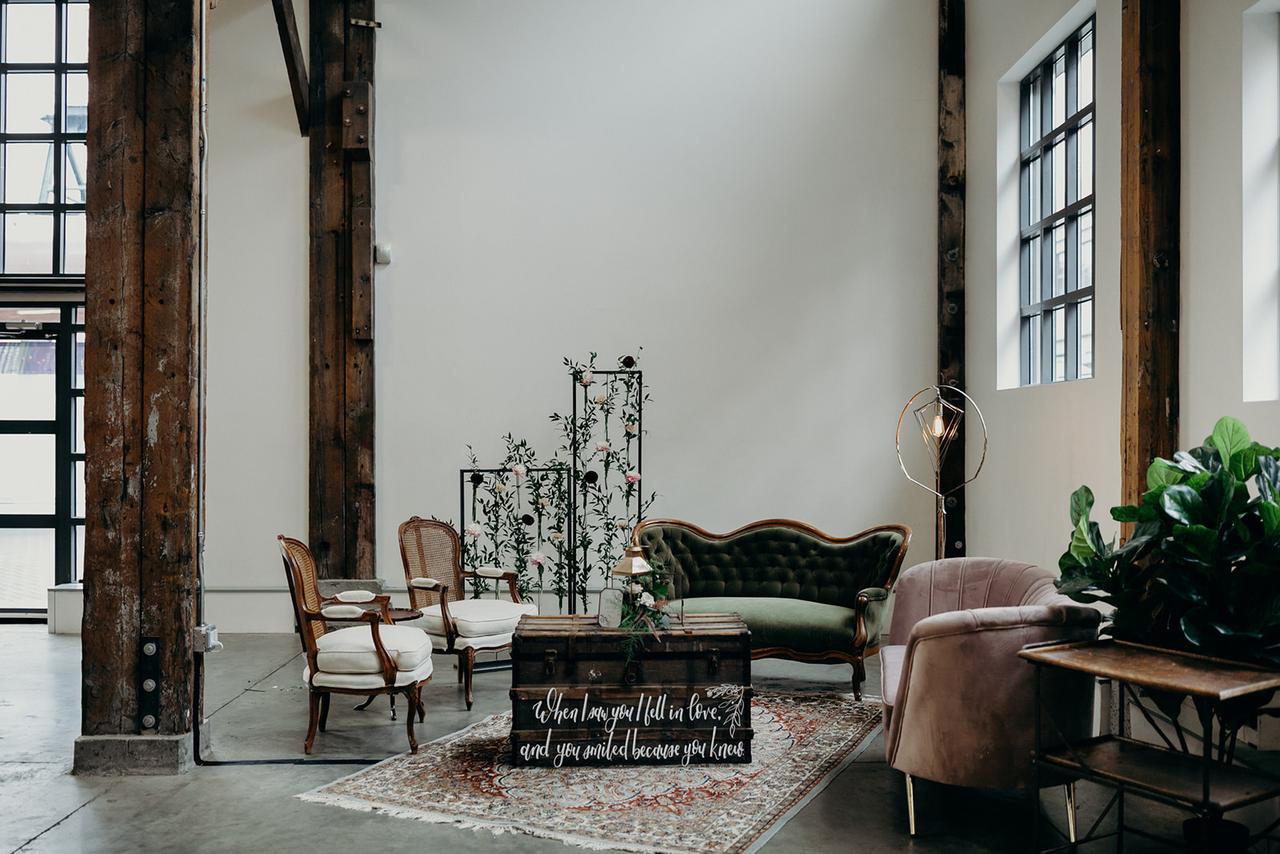 Set the mood with lighting
Don't forget to illuminate the space! Skip the bold fluorescent and add a few cute candles, a chandelier or a couple strings of fairy lights to give it some brightness. You may want to keep it a bit dimmer than the rest of your venue, as this is where people tend to go to relax (in other words, save the multi-coloured strobe lights for your dance floor).
Don't skip the tables
Tables are an absolute must for the wedding lounge area. People will need a place to put down their cocktails and you don't want to risk messing up the furniture – especially if you rented it – by covering the ground with a minefield of wine glasses. If plain 'ol coffee tables just aren't doing it for you, get creative. Barrels, chests and crates are all amazing options. Don't forget to add some cute coasters with your wedding monogram or a pattern that matches your table linens.
Have icebreakers at the ready
There's a good chance that not everyone who finds their way to the lounge will know one another, so, instead of spending the entire night making introductions, scatter the space with icebreakers like Mad Libs, Jenga and conversation cards. This should get your friends and relatives past awkward exchanges about the weather.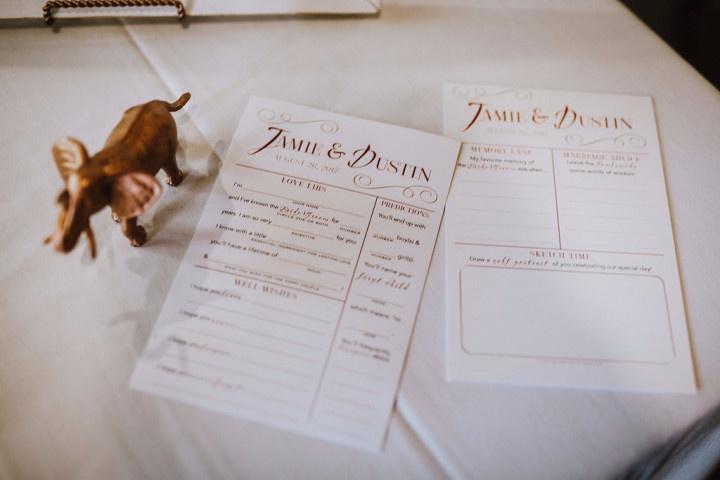 Use flowers to your advantage
Tie your wedding lounge area in with the rest of your space by adding in a few arrangements that play off your wedding centerpieces. Remember, you don't have to invest in elaborate bouquets or spend a ton of money on tropical flowers to make this space pop. Flanking each sofa with a pair of potted plants or throwing a few cacti and succulents on the centre table may be just what you need.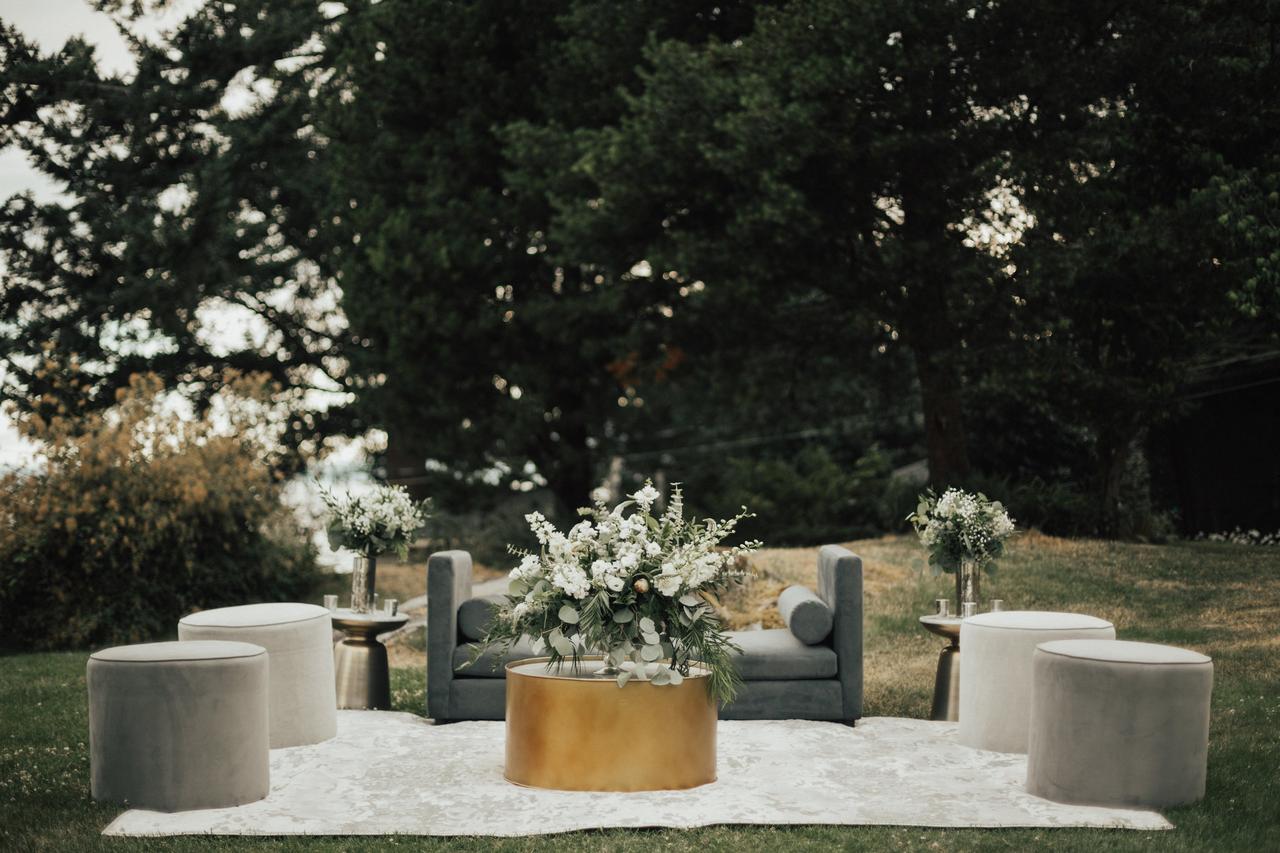 Play off your wedding theme
You want your wedding lounge area to look like it belongs at your reception, so don't stray far from your wedding theme. If you're hosting an outdoor boho affair, consider adding in a vintage carpet and a few lanterns. Or, maybe it's a swankier affair? Regal chaise lounges and fluffy ottomans might be in the cards for you.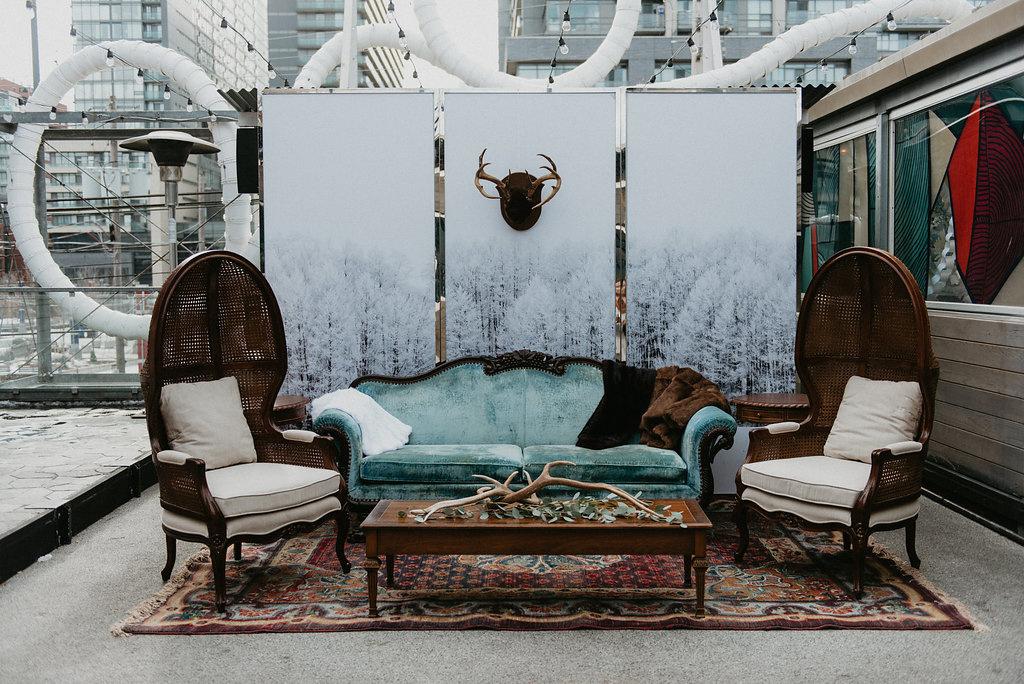 Ready to design your wedding lounge area? Find event rentals on WeddingWire »