Alex and Lindsay 's wedding in Kananaskis, Alberta
Night Summer Gold 10 wedding vendors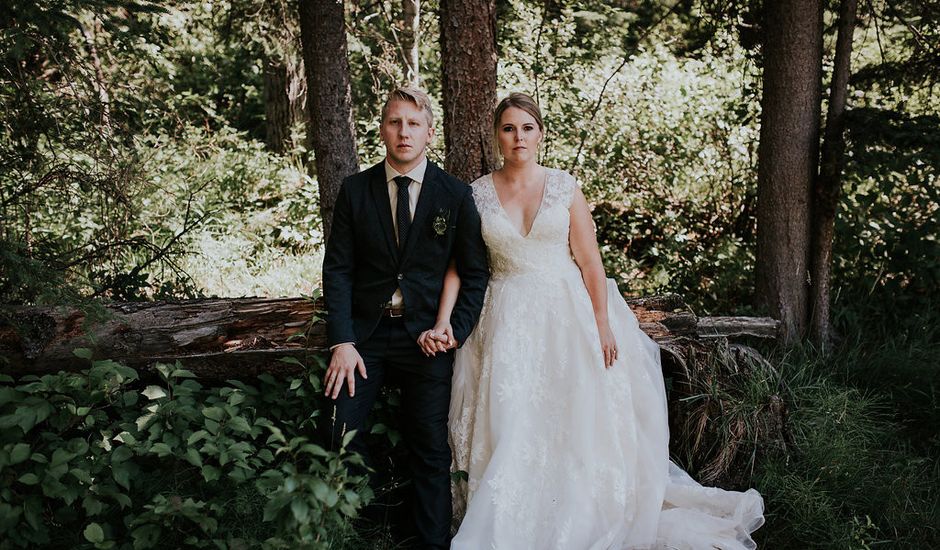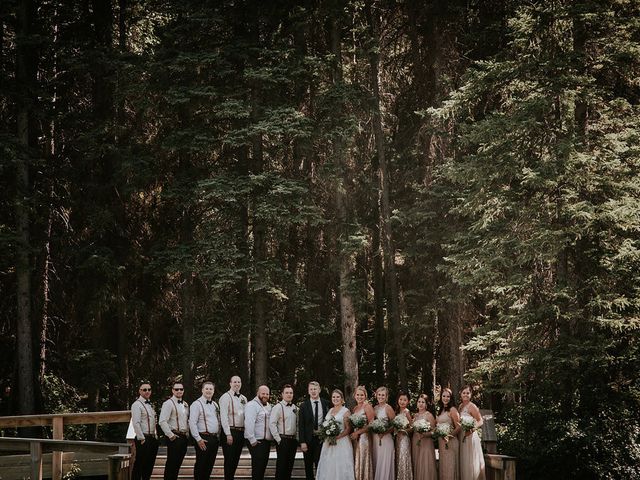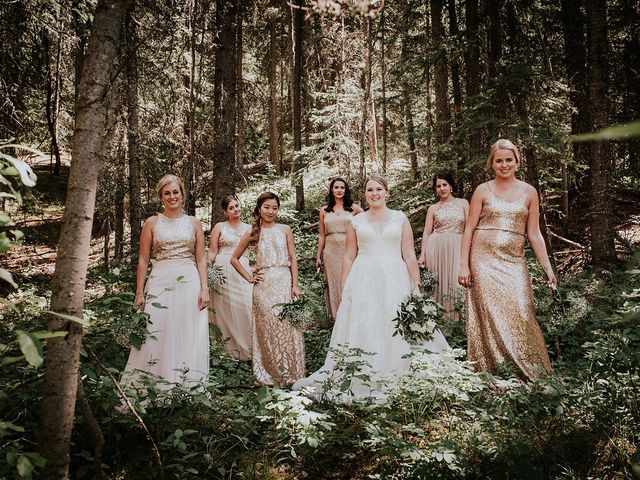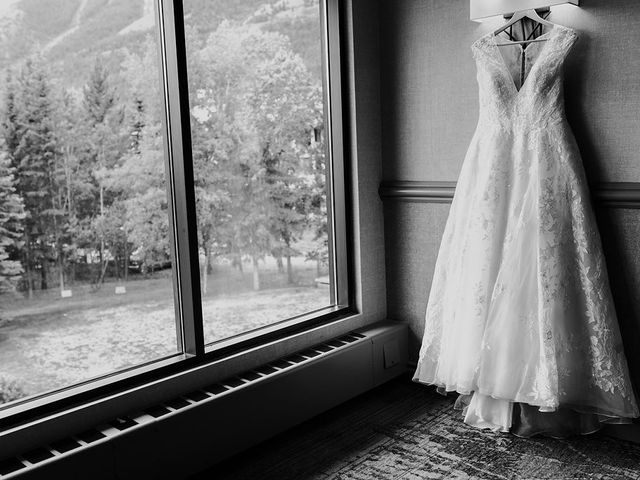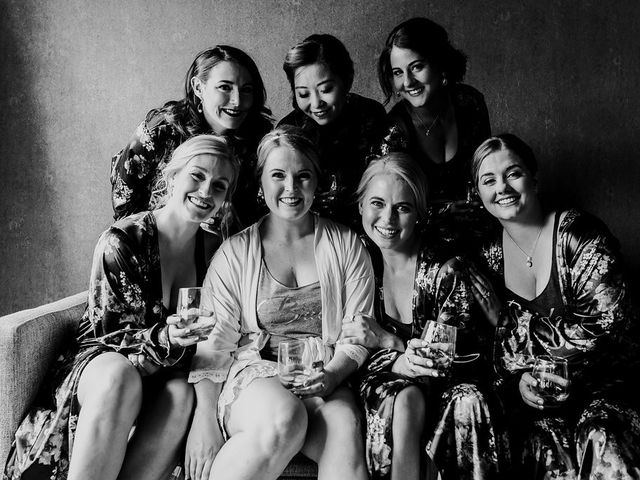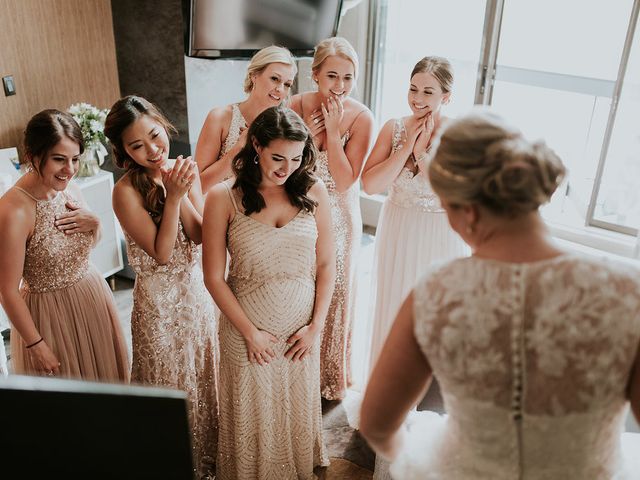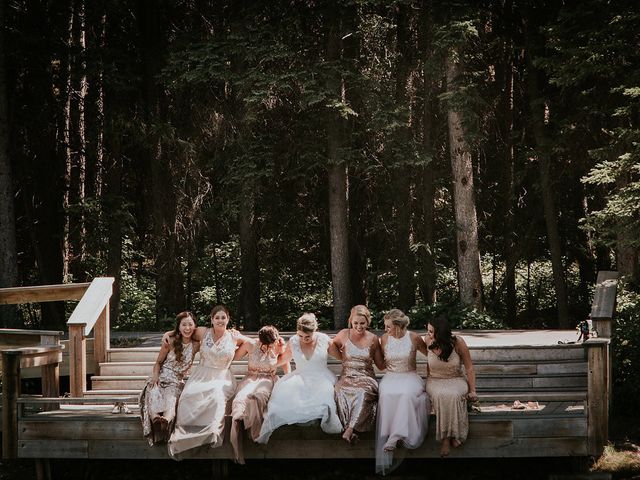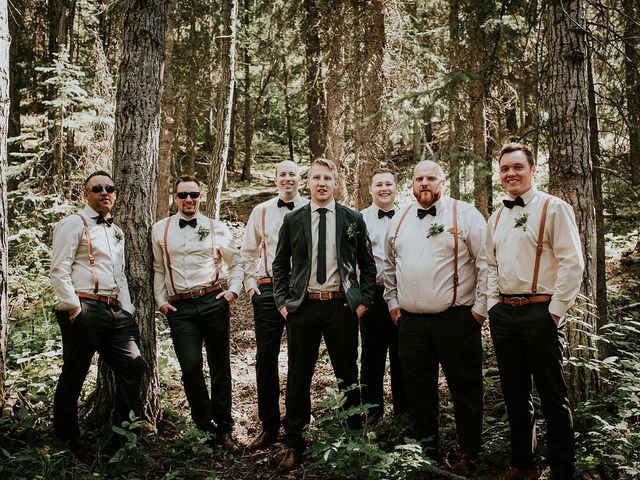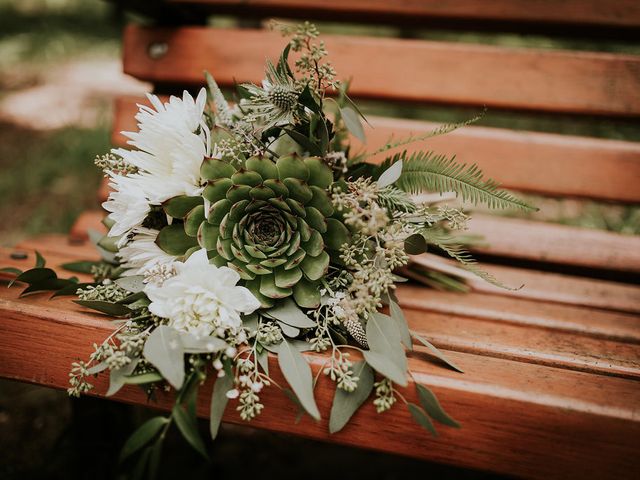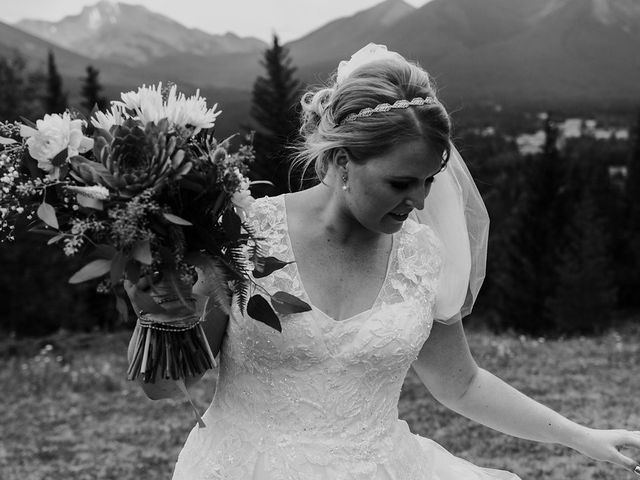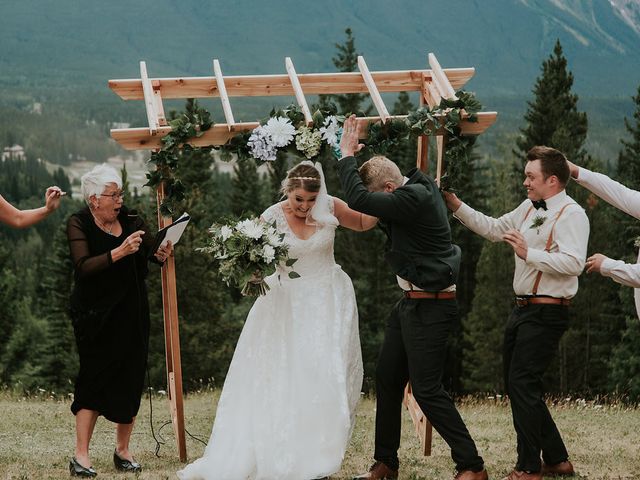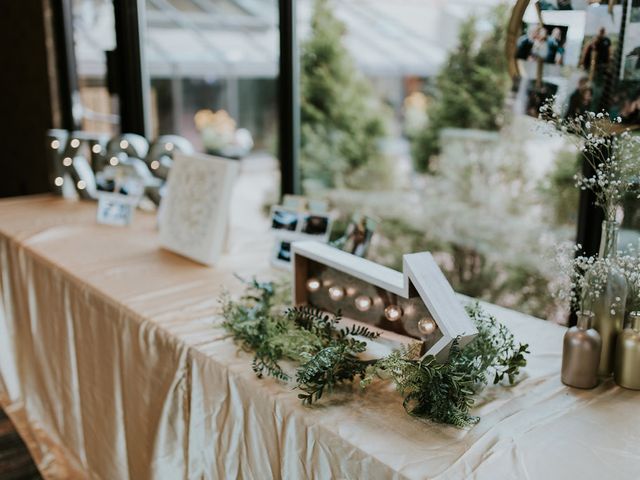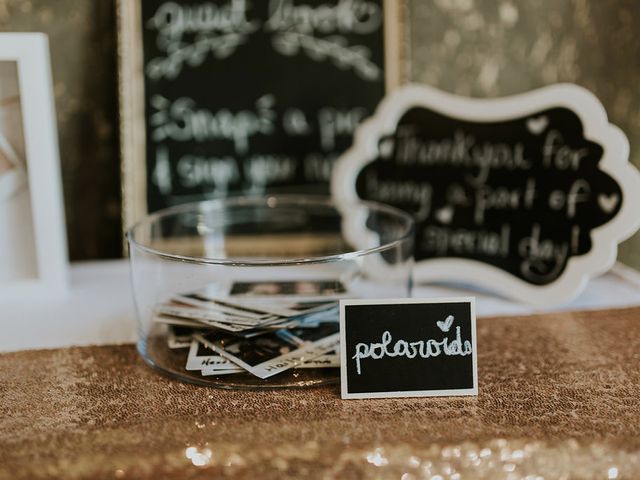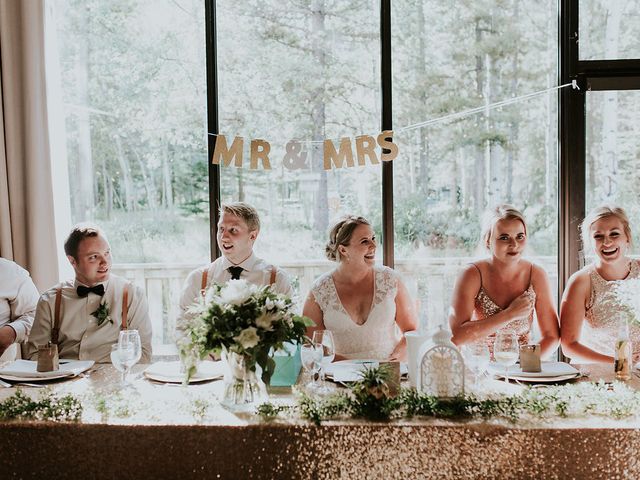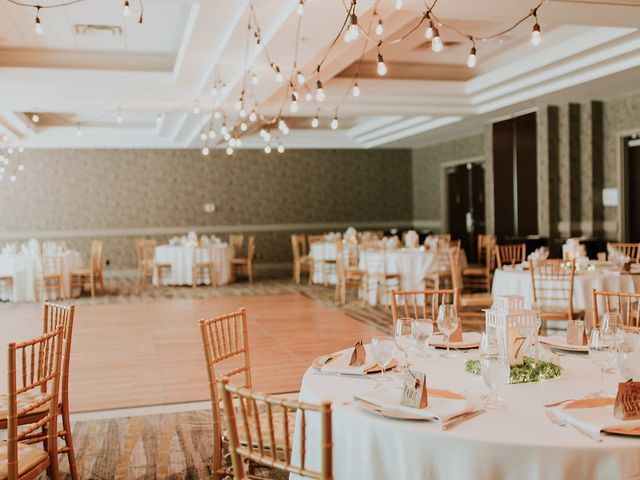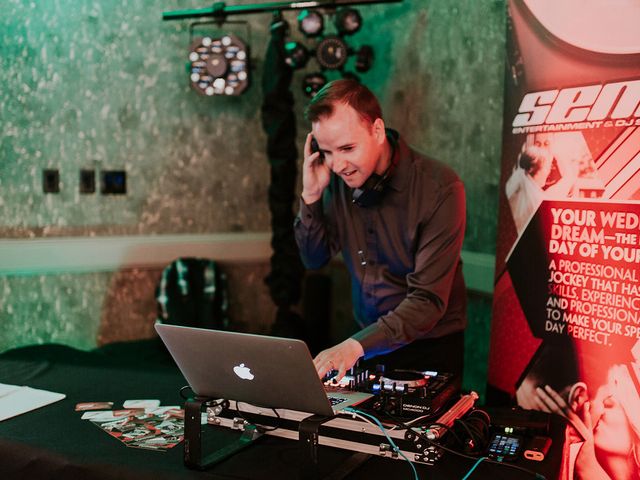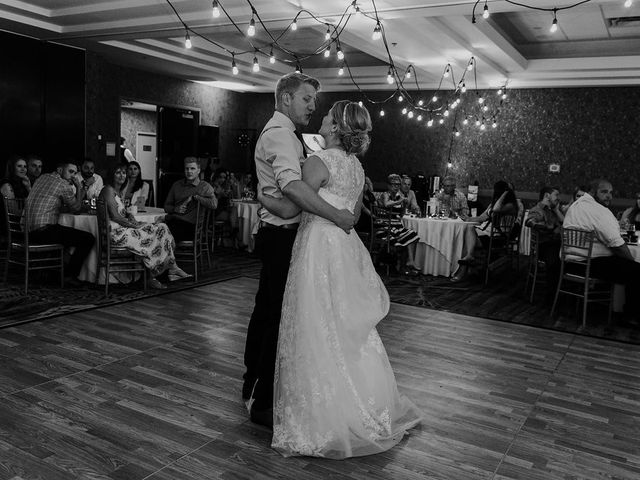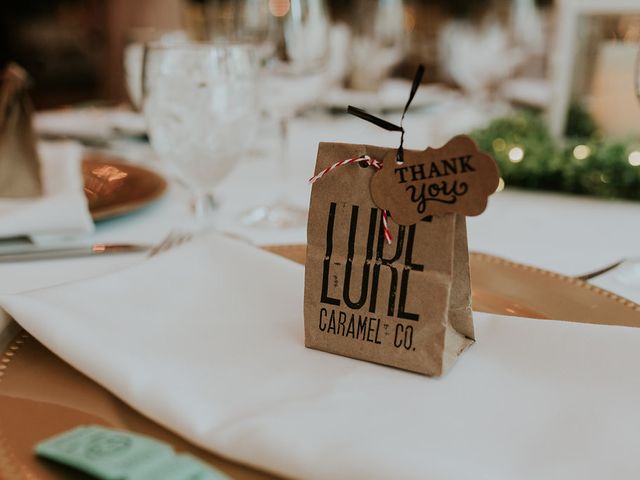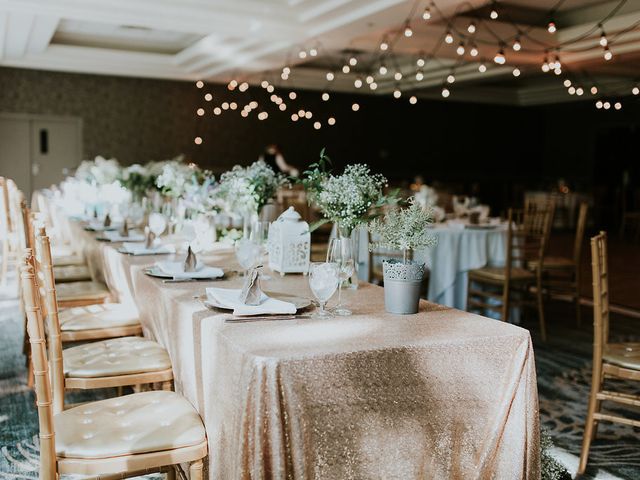 The story of our wedding
I had always dreamed of getting married in the Rocky Mountains, just an hours drive from our home in Calgary, AB. Growing up I would take trips with my family to the Delta Lodge at Kananaskis and joke that "this is where I will get married" and subsequently start planning out all the dreamy details. When my boyfriend of 7 years proposed on New Years Eve 2015, I immediately knew where we could have our wedding. After looking at a couple local (and likely cheaper) venues, we decided that we just wanted to have a big party with all of our friends and family, make a little weekend adventure in the mountains where everyone could come and mingle together and have a good time!
While the Delta Lodge is not the cheapest option out there, it is one of the most stunning and we managed to sneak in and book the venue just before they began an extensive 1 + year renovation on the property. Working with Lona and the hotel staff was such an easy and fun process. They were great about making us aware of what was happening at the property with the reno's and helped answer any questions we had over the year and a half process of planning the wedding. They even let us customize the late night snack that my husband insisted we get - breakfast. It added to the cost a bit but it was such a hit. We had scrambled eggs, bacon, sausage, toast and bagels served around 10:45 pm and everyone absolutely loved it. When your guests have been drinking all day, a nice late-night greasy snack is a perfect addition!
Continue reading »
The ceremony viewpoint was the 2nd thing I booked after booking the venue and what a view it was. With the sweeping views of the Kananaskis Valley it made for picture perfect photos. It also allowed lots of flexibilty for decorating and we had some very talented friends of ours custom build a wooden arch to create a centerpoint for the ceremony. I also lined the aislway with tin buckets I had picked up at the dollar store and put the extra baby's breath I had ordered in them. It was super cheap and made for a bit more of a unified space.
With the idea that I wanted all of our friends and family to have a good time, I also wanted them to all feel a part of the day. Often I find at weddings there is a sense of exclusivity with the wedding party wherein they get to do all the fun stuff like go to the rehersal dinner and everyone else just has to watch from the outside and find some way to occupy themselves. With this in mind I worked to use the skills and talent of my guests to help make them a part of the day too. I had one friend design all the flowers, another to build our arch, I used my cousin's great "teacher handwriting" to write all the little notes on our chalkboard decorations, had my best friend/bridesmaids husband as our DJ, had the sister of a friend as our photographer and even had any friends or family who wanted to help decorate the day before come help out. My husband, who is a graphic designer created all of our invitations, save the dates and table numbers, adding a personal touch and saving us some money! It all created such a great atmosphere of unity and made it that much more special. And bonus - you are supporting your friends' small businesses in the process!
In terms of decorations, I started collecting items nearly as soon as we nailed down our venue. This helped because I could keep my eye out for sales and managed to collect most items throughout the year and not have the stress of buying everything right before the wedding when you have a million other expenses. We also utilized alot of items we had around the house and re-purposed them for the reception. Things like old wine bottles we painted to go with our colors and we took lots of picture frames, photos and fake plants we had in the house to decorate tables. Our signing table was an antique table I had got really cheap at the Hell On Wheels set sale and use as a makeup table. I kept my eye on buy and sell Facebook groups for cheap greenery and our centerpieces were all either cheap items from Ikea or stuff I got from Michaels when it was BOGO Free. We bought 10 strings of retro-style lights from Costco a year before, knowing that after we could keep some for ourselves but also easily sell them to friends and family as well. All of the flowers we used for the bridesmaids and to line the aisle of the ceremony we brought into the reception space and put in jars and bottles there. It helped also carry the style of the day from the ceremony to the reception.
Because we encouraged our guests to come out for the whole weekend, there were alot of people there the night before the wedding. Instead of having a private dinner with the wedding party and family, excluding all the other guests that were there, I decided to do just an intimate dinner with our parents and grandparents and then booked the upstairs of the pub for all of our guests to hang out, drink, and get to know each other. It was one of the best decisions and was such a fun night, bringing everyone alot closer! This was also the same for our mini-gift opening on the Sunday after the wedding. I just let anyone know (who wasn't too hungover!) that we were going to do the gift opeing at breakfast and they could come hang out with us, grab something to eat and say our final farewells/thank-you's. Again, it helped in making everyone feel a part of the wedding and that we were so thankful to have them there.
One thing that also made the day/weeked so special was that I picked 6 amazing bridesmaids to stand up with me. For my husband it was an easy decision as he has so many guy friends and has known basically since we started dating who he would have as his groomsmen. It was a hard decision for me though, as I didn't want anyone to feel left out or hurt if I picked them, or get weirded out that I picked them and they weren't sure why. However, I went with my gut and with the idea that each girl meant something very special to me. I wanted people there who not only supported me as a friend, but also my relationship with my husband. I wanted girls who I knew would appreaciate being picked and feel special that I wanted them in my bridal party. This made for such a fun, easy-going, drama-free bridal party. The girls were all so supportive and willing to help wherever needed. I also didn't try to put too many boundaries on how I wanted them to look, letting them be themselves. Trying to find a single style of dress that would fit 6 totally different girls was not something I ever wanted. I ended up going to a bridesmaid store when I was in Scottsdale, AZ, where the owner Laura was absolutely amazing and put together a collection of 6 unique dresses that would work for each girls style and size, while also looking good all together. I shared the photo with the bridesmaids and let them pick what they liked, or find something similar if they so chose. We ended up ordering 3 of the dresses from Bella Bridesmaids and the other 3 were ordered seperately from different vendors. I never actually got to see all 6 together until the day of the wedding and holy moly did they look good!
The wedding day itself was absolutely perfect in its imperfectness. I really didn't stress out or worry about making sure everything was exactly as I planned and because of that I was able to be more present in the moment and enjoy the day that we had spent so long planning and looking forward to. Yes there were some issues, but looking back I just remember having fun. To any future brides out there this is the best advice I can give - just have fun & try not to stress about it being perfect. I had so many people tell me this before my wedding and it actually started to annoy me (like I am a huge perfectionist and I did want to have everything look just the way I wanted) but ultimately people remember the fun, laughs and good times you and them have, not that your ceremony ran 10 minutes behind. During our ceremony there was a big gust of wind and the arch nearly fell on top of my husband and I, and it actually just made for a hilarious anecdote to the wedding. Things like this are not moments of negativity and should not be looked at as a disaster at your wedding, but as a hilarious memory.
Your wedding day is a wonderful day, and there are so many ways to make it unique, personal and fun. I planned it with a color scheme in mind (which helps in making a unified look for the day) but also with a vibe in mind, a feeling that I wanted my guests to have throughout our wedding weekend. This really helped in making decisions about vendors, timing etc as I was constantly making decisions that would contribute to the atmosphere of the day, as well as the look. Personal touches, like hiring friends for some of your vendors, and utilizing decorations that show your personality, can really make your day come together. Also, get a good photographer, invest in someone who knows what they are doing. When it came to Bree, I had seen her photos she had taken while out hiking with her sister (a friend of mine) and knew she would be good at capturing the mountain vibe of our wedding. I am so happy I have so many beautiful photos of the day and it is so much in thanks to her.
Alex and Lindsay 's vendor team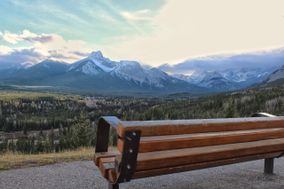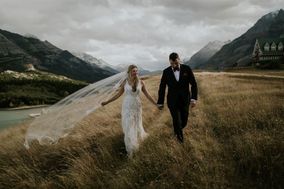 SendIt Entertainment
Music / DJ
Lure Caramel Co
Wedding favours
Chantal Snodgrass (Make My Day Flowers)
Floral arrangements
Delta Lodge at Kananaskis
Catering
Oleg Cassini for Davids Bridal
Wedding dress
Other Pomeroy Kananaskis Mountain Lodge weddings
View all
Other Alberta weddings
View all
Get inspired with Real Weddings
Other gold weddings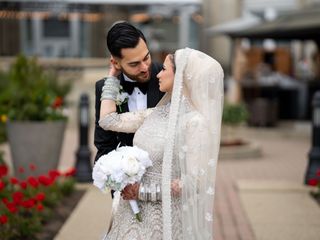 Show all
Other Summer weddings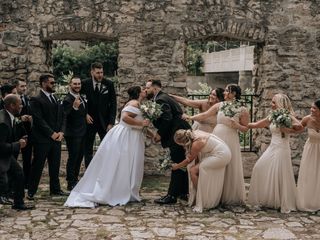 Show all
Other night weddings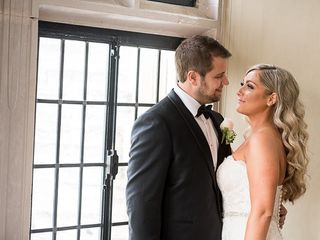 Show all