6 Ruffle Wedding Cake Ideas We're Totally Obsessed With
Love the look of a ruffle wedding cake? Here are a few of our favourite ways to use the oh-so popular design.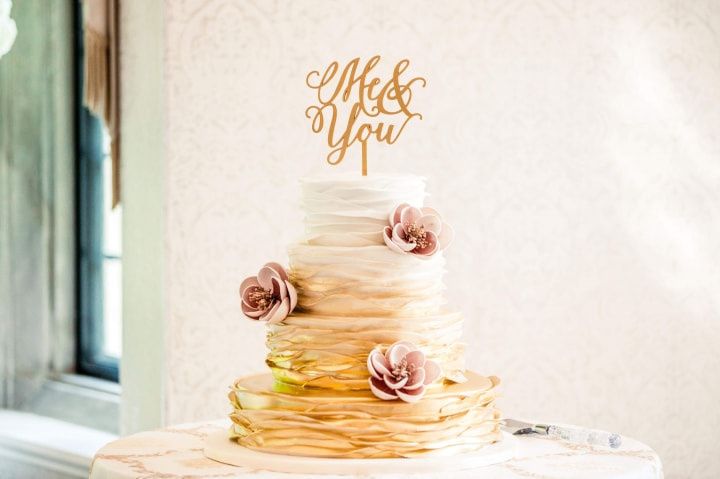 Ruffle wedding cake designs are some of the most popular out there. Why? It's simple! They're classic, romantic and can be made to fit just about any wedding theme with just a few tweaks. We've created this guide to our favourite ruffle wedding cake styles to help point you in the right direction when drafting ideas for your big day's star dessert.
Here are some ruffle wedding cake ideas we're totally obsessed with.
Traditional
Keep things classic by sticking with the traditional ruffle wedding cake design. It typically features thin, horizontal lines of buttercream and gives off a rustic look. Most couples stick to the white-on-white version, but you can totally play around with different colours and decorations to make it suit the theme of your big day.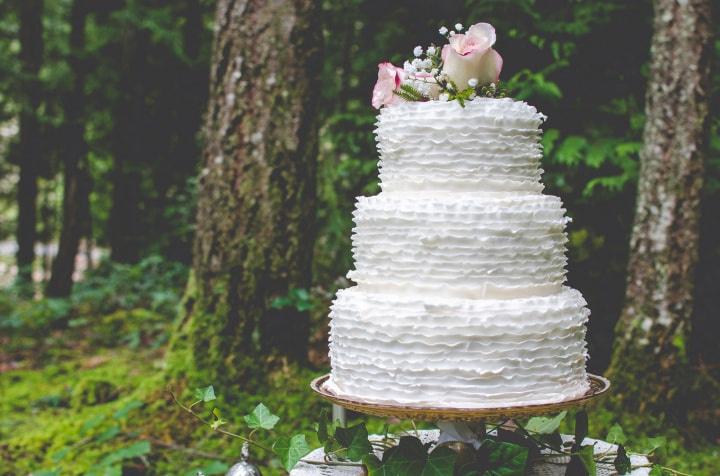 Ombré
An ombre fade is an awesome option for those looking to give the plain white style a bit of a modern edge. You can choose a hue that matches your linens, flowers and decor or go ultra-trendy and opt for a sparkly metallic shade.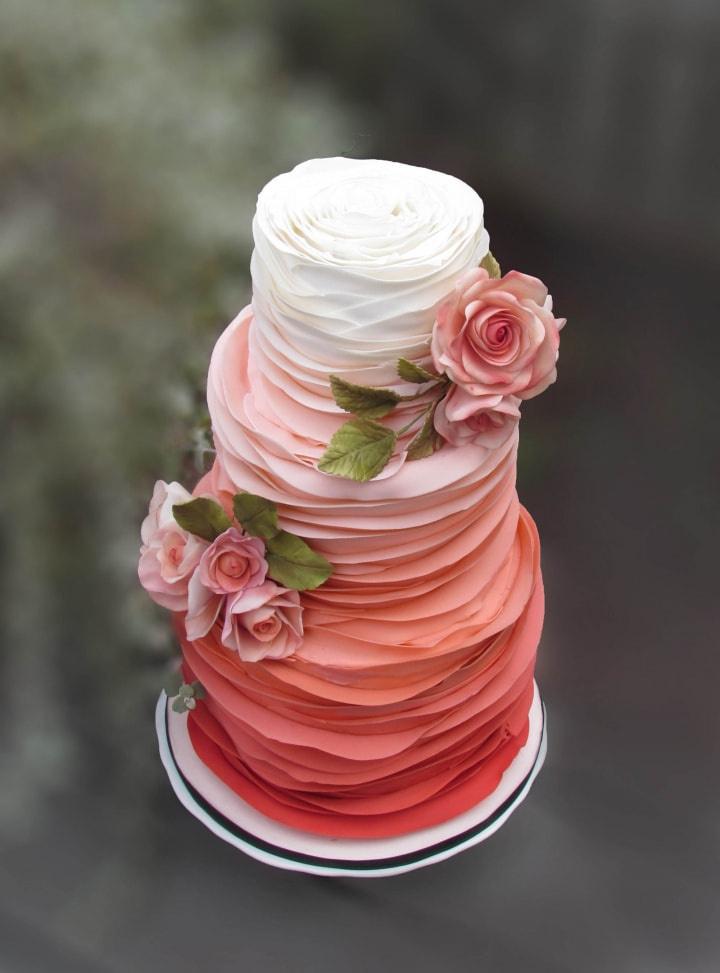 Rosettes
Looking for a ruffle wedding cake idea that's romantic and luxurious? We love the look of ruffle rosettes adorning the bottom tier. This style can be made with small or large rosettes or a combination of sizes and works well paired with one or two plain tiers so that the detailed design really pops.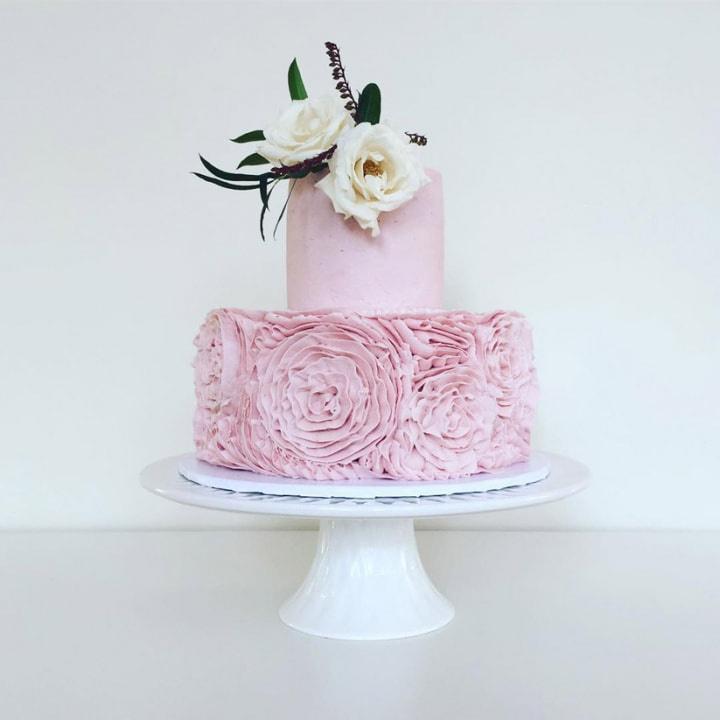 Oversized
Most wedding cakes in this style family feature petite lines of ruffles (like, around an inch thick). However, if you're in the market for something a little different, ask your wedding cake baker to deck your confection out with oversized ruffles. These will make your star dessert a touch more dramatic, so it's perfect for those looking for a eye-catching design to draw everyone over to the sweet table.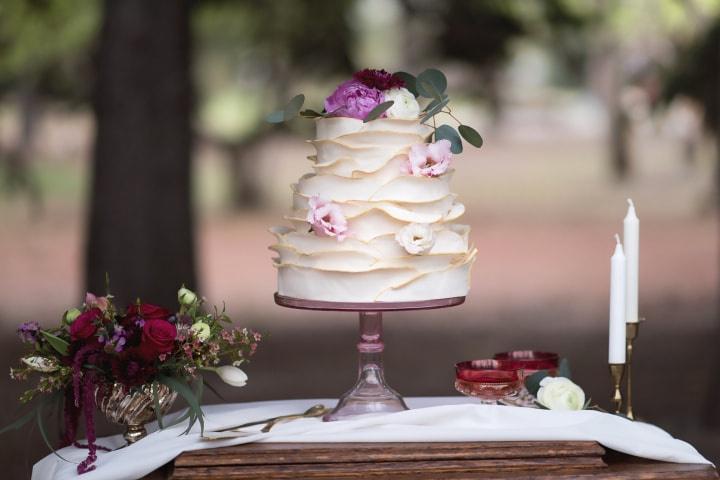 Vertical
Want something a bit trendier than the traditional option? This 2019 wedding cake trend updates the look by applying the ruffles vertically. Changing the design from horizontal to vertical may not seem like a massive change, but trust us, the end result is totally different. Pro tip: if you really want to be unique, go for oversized vertical ruffles.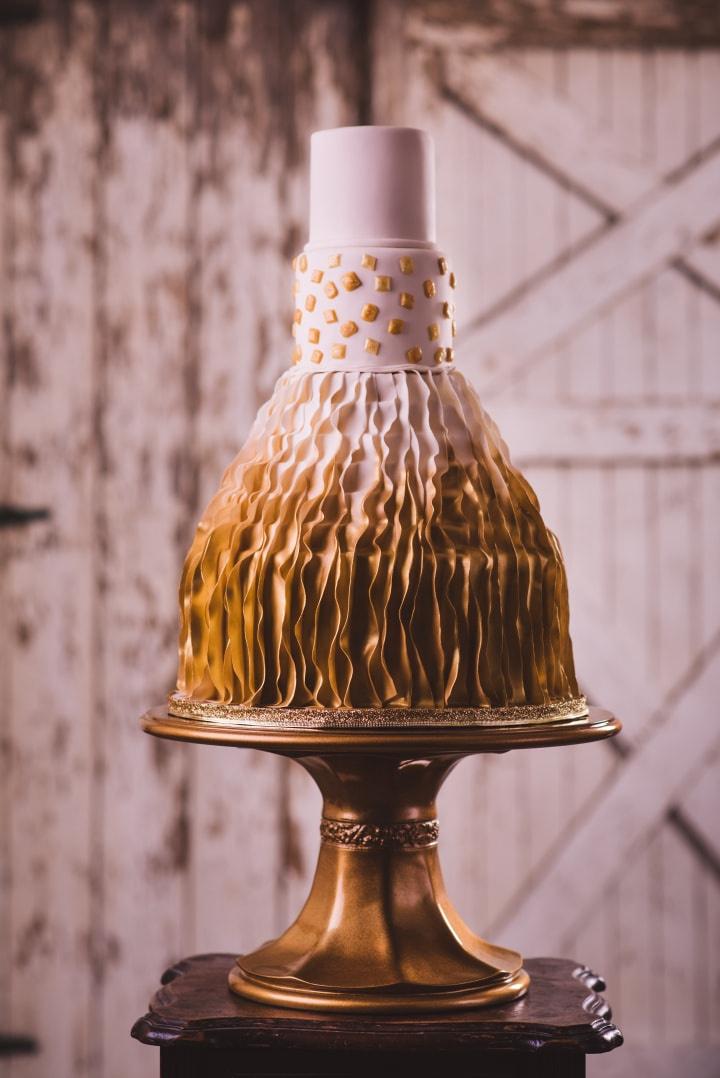 Mix and Match
If you don't love the look of a 100% ruffled confection, think about doing a mix and match wedding cake and pair a ruffle tier with one or two other styles. It looks awesome matched with sleek and simple styles, geometric designs, wallpaper tiers and just about everything else! P.S. you could even make it the top tier of a cupcake tower, for something a little different.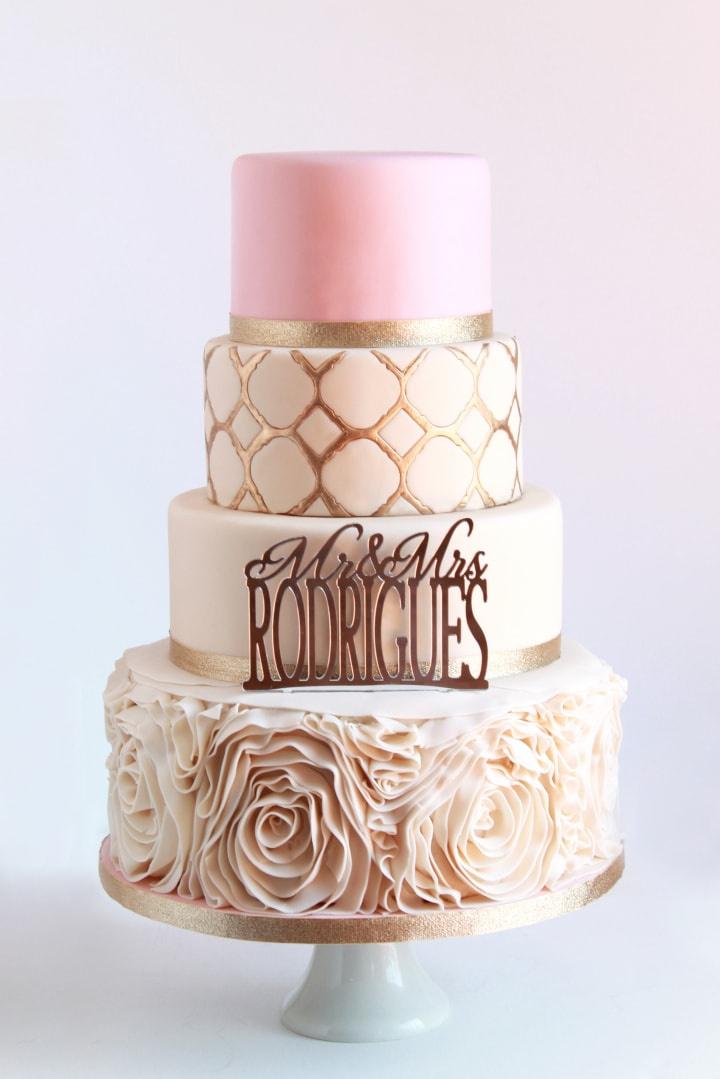 Find wedding cake designers and specialized bakeries on WeddingWire »