Pre-Wedding Party Timeline
So little time, so many pre-wedding parties. Here's how to space yours out perfectly in the months leading up to the big day.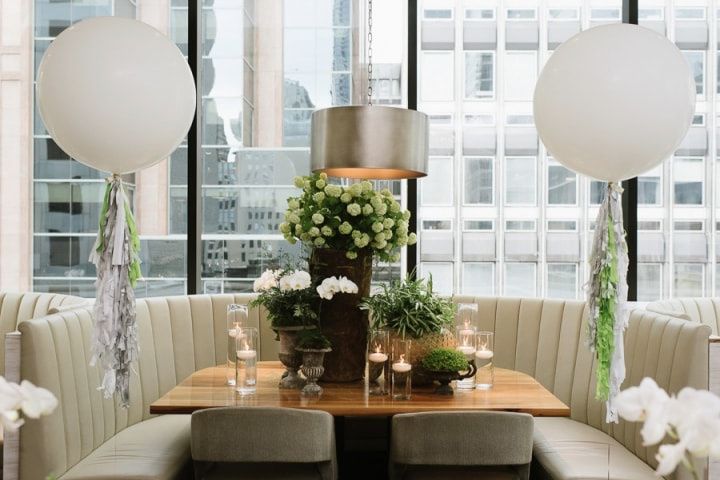 While your big day is probably the main thing on your mind, there are plenty of pre-wedding parties that come before it. Now, your calendar is most likely going to be jampacked with wedding dress shopping, wedding cake tasting and the like for the next few months, but you'll want to carve out some time to celebrate. If you need a little bit of help with your pre-wedding party timeline, we've got you covered.
Here's your pre-wedding party timeline.
Engagement Party
The pre-wedding party circuit always kicks off with the engagement party. There are no real rules as to when this soiree should go down, but you'll probably want to schedule it soon after the proposal. It's the perfect way to share your big news, show off your sparkly new ring and talk about your upcoming nuptials.
Bridal Shower
The bridal shower usually happens about three months before the big day, before wedding planning gets too crazy. You want the bride to enjoy the bash, so scheduling it before she fills her calendar with fittings, tastings and appointments is a total must.
Bachelorette/Bachelor Party
The bachelorette party and bachelor party usually fall around three or four months before the wedding - but there's no rush. If you want to host it a month or two before the big day that's totally fine, this one's pretty flexible, but you should definitely consult the guests of honour before planning. Tip: skip scheduling it during crunch time (AKA one or two weeks before the main event), the happy couple most likely has a ton of loose ends to tie up and a hangover won't help!
Stag and Doe
The stag and doe (AKA Jack and Jill) typically falls around two months before the big day, but this pre-wedding party can happen even earlier. Why? Because it's aim is to fundraise money for the wedding, of course! If you host it too late in the game, the couple may not be able to afford some of their desired decorations or that stunning venue they dreamed of.
Welcome Party
The wedding welcome party goes down after all of your out-of-town wedding guests roll in. If you're hosting a destination wedding, it may happen several days before your big day. However, if your wedding is taking place at a local venue, there's a good chance it will fall the night before your big day. You can even pair it with your rehearsal dinner, if you're down for a double dose of pre-wedding partying in one evening.
Rehearsal Dinner
The rehearsal dinner is usually the final hurrah before the main event. It's a laidback soiree that brings your nearest and dearest together for a night of drinking, dinner and toasts. The actual party happens (as the name implies) after you've rehearsed for the big day. You want all that important info to be fresh in your wedding party members' minds, so hosting it too early is a no-no. It normally falls the day before (or a few days before) the main event.