Everything You Need to Know About Rehearsal Dinners
Need a little help when it comes to rehearsal dinners? Here's a crash course that'll let you know who, what, where, when, why and more!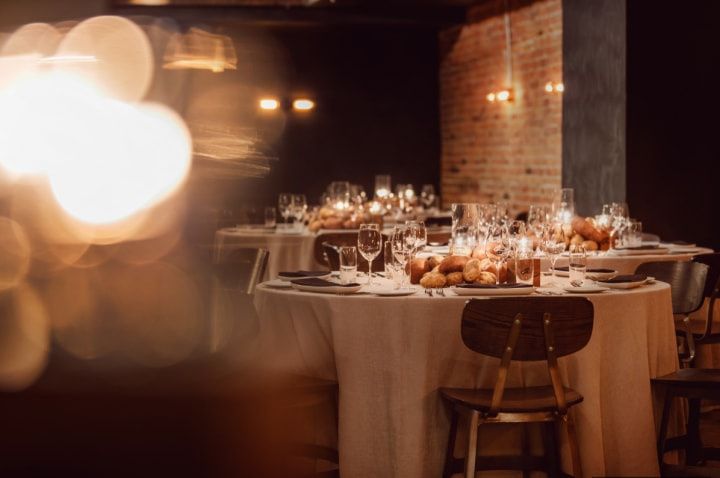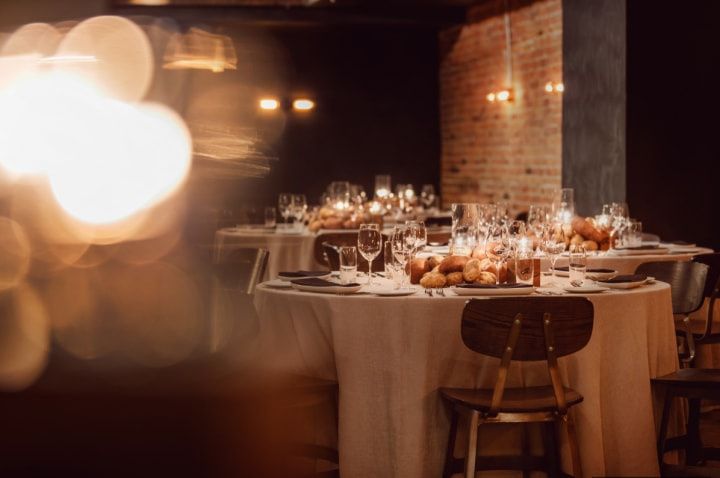 Your rehearsal dinner is (usually) the final pre-wedding party before the big day, and it's an important one. Not only will it give you one extra night of fun to share with your friends and family, but it's also the perfect time to set your plans for the wedding day in stone. If you don't know the first thing about 'em, we're here to help.
Here's everything you need to know about rehearsal dinners.
What is a rehearsal dinner?
The rehearsal dinner is typically the last of many pre-wedding events. It's the last hurrah before the big day where your nearest and dearest can bond over amazing food and review what'll be going down at the wedding.
What happens at a rehearsal dinner?
Well, as the name suggests, you and your guests will be indulging in some fine food - but that's not all! Usually there will also be a few toasts (given by those who won't be speaking at the wedding), a bit of last minute planning and a bit of wedding party gift-giving.
Where should I have my rehearsal dinner?
You'll want to find a spot that's easy for both you and your guests to get to. If you're having a hotel wedding, host it in the hotel's bar or restaurant (easy as pie!). Or, perhaps you're looking to save money on a rehearsal dinner to be extra thrifty? Think about making it a backyard barbecue at your place.
When should I have my rehearsal dinner?
Your rehearsal dinner should happen within a few days of your wedding. It's most commonly done on the night before as you want all the important details to be fresh in your wedding party members' minds, but if you think you'll be super stressed out on the eve of your big day, you may want to do it two or three days in advance.
Who all goes to the rehearsal dinner?
It used to be that only the wedding's VIPs were invited to the rehearsal dinner (AKA your parents, your siblings, your grandparents, your wedding party and their plus ones). But times, they are a changin'! If you're doing a destination wedding or hosting a lot of out-of-town wedding guests, you can go ahead and combine your wedding welcome party and rehearsal dinner into one big event. Some couples even like to invite all of their wedding guests along for a bit of pre-wedding revelry.
When should rehearsal dinner invitations be sent?
Around four weeks before the event so that your friends and family have time to get their schedules in order. Good news, these don't have to be formal letters on extravagant stationery! You can send 'em out by email or do it by phone (much less stressful than praying to the gods that Canada Post gets them out on time).
Who pays for the rehearsal dinner?
Way back when, the groom's parents would be responsible for footing the rehearsal dinner bill. Why? Because the bride's parents would be ponying up the cash for pretty much all of the other wedding expenses. But, we're in 2018 now, so really, anything goes. Nowadays it's common for couples to pay for the dinner, but if your parents or some friends want to host it for you, there's no reason to turn them down! Tip
Does it actually have to be a dinner?
Dinner is definitely the most common choice, but you could throw this pre-wedding event at any time of day. The only real "rule" is that it should happen after your wedding walkthrough wraps. So, if you've got a squad full of early risers, go ahead and host a brunch, instead. Or, maybe you'd prefer to do it later at night? Host a cocktail hour with bevies and apps once you've finished.