How to Save Money on a Rehearsal Dinner
Your rehearsal dinner should be an event to remember, but it shouldn't leave you penniless. Here are a few tips to keep you from going over budget.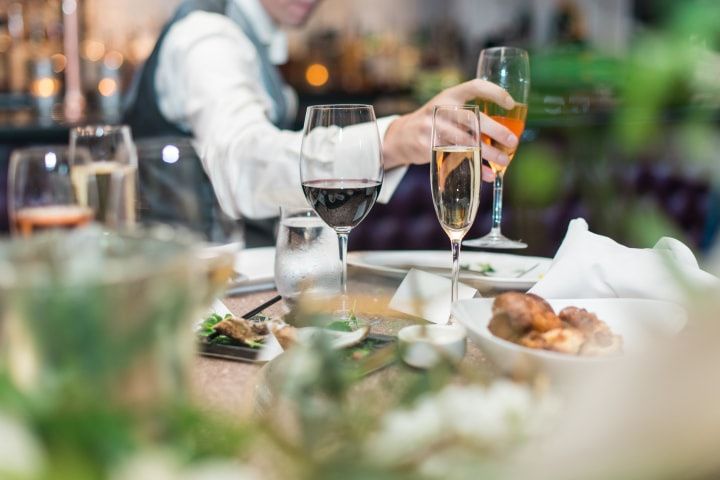 The rehearsal dinner is the party before the party. It'll be the last wedding adjacent event you throw before you cross the finish line and say your "I dos". While this is a soiree that should not be skipped, you shouldn't feel pressured to throw something as elaborate as your actual reception. If you're looking for ways to save a few pennies in the final stretch, follow these steps.
Here's how to save money on a rehearsal dinner.
Keep it simple
The preamble to your big event doesn't require all the bells and whistles of a wedding, so you shouldn't be shelling out tons of cash on decorations. Try to find a venue that is beautifully decorated to begin with - Toronto has tons of trendy restaurants - so that you don't need to spruce it up with elaborate floral arrangements, bunting banners and fancy lighting fixtures. If you want to save even more cash, consider hosting it in your or a family member's home.
Be creative with your menu
Yes, everybody loves a swanky multi-course meal, but your rehearsal dinner really doesn't need one (especially if that's what's being served at your reception!) unless you can arrange for a more affordable prix fixe menu. Play off your theme and cook up an equally tasty, cost-friendly alternative. Throwing the bash in your backyard? Skip the caterer and do a BBQ or pizza party instead. Have a bunch of culinarily gifted pals? Do a potluck and get everyone to pitch in with a dish or two.
Shrink your guest list
The rehearsal dinner is typically an exclusive event reserved for the wedding's VIPs (AKA the wedding party), so keeping the guest list short is pretty simple. Instead of throwing on everyone from your college BFF to your second cousins, limit it to your bridesmaids, groomsmen and close family members. Not only will this help you to save on venue and food costs, it'll also allow your BFFs and families to bond before your big day.
Shop your own closet
Though you may be tempted to hit the mall before your rehearsal dinner to find that perfect ensemble for the occasion, we highly suggest fighting that urge. Put your Visa back in your wallet and head into your own wardrobe instead. There's probably something that fits the bill hidden behind your jeans and t-shirts. Hint: this is especially easy if you're throwing a more laid-back soiree - no fancy cocktail dresses or suits required!
Make it an afternoon event
It may be called a rehearsal dinner, but it actually doesn't need to happen at night. Hosting a brunch or lunch is actually the way to go if you are looking to cut costs. Why? Booking venues is typically cheaper in the daytime and you won't need to serve hearty dishes and costly drinks to keep your guests full. Stock up on hors d'oeuvres and offer wine instead of amped up cocktails.
Do it on an off night
If you do want to go with a dinner, definitely consider having your rehearsal on an off evening. Weeknights are usually less expensive than weekends when it comes to booking venues, so hosting on a Wednesday or Thursday could benefit your wallet massively.
After party it up
Remember, the party doesn't need to end after your meal wraps up! Invite your guests out to your favourite local watering hole once all the dishes have been cleared. You won't be responsible for footing the bill, but you can keep mixing and mingling. A total win-win, if you ask me.
Find restaurant venues for your rehearsal dinner on WeddingWire »