The Top 10 Restaurants for a Wedding Rehearsal Dinner in Toronto
Ready to pick the restaurant for your wedding rehearsal dinner in Toronto? Here are some of the best options the city has to offer.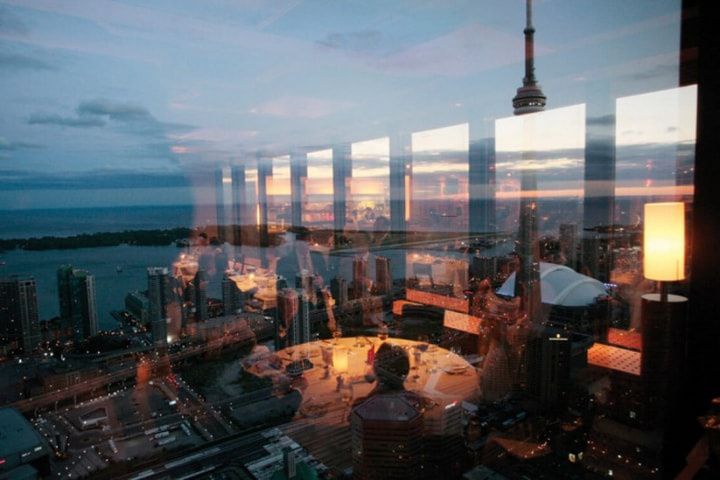 Are you ready to plan the preamble to the big event - your wedding rehearsal dinner in Toronto? You'll want to find a restaurant with a private dining room, stellar food and an awesome atmosphere to make it memorable - and good news, Toronto has a lot of those. From upscale French bistros to underground Thai restaurants, there's plenty to choose from.
Here are the top 10 restaurants for a wedding rehearsal dinner in Toronto.
Planta (1221 Bay Street)
In the heart of Yorkville, Toronto's most fashion-forward district lies the Chase Hospitality Group's Planta. The menu, crafted by David Lee, features a bevy of creative, plant-based options that omnivores won't scoff at - coconut ceviche, Thai noodle salad and vegan "crab" cakes are all fan favourites. If you're hosting an ultra-intimate affair, there's a 10-seat private room tucked away on the second floor. Planning something larger? The ground floor boasts a 32-seat room at the back of the restaurant.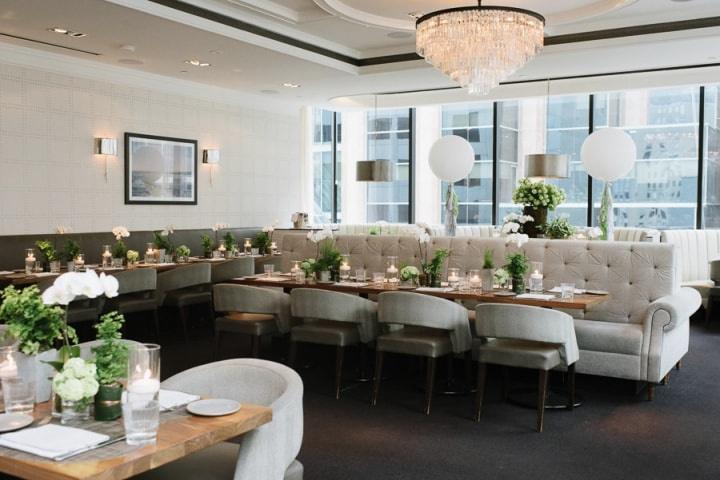 The Chase (10 Temperance Street)
The Chase (pictured above) is another fan favourite from the the Chase Hospitality Group. The ultra-ritzy space occupies a top floor unit in the historic Dineen Building near the bustling corner of Yonge and Temperance. It has a beautifully decorated, modern interior and an expansive patio space that shows off the Financial District's streets and skyscrapers. On the seafood-focused menu you'll find everything from octopus appetizers to crab gnocchi, as well as a few vegan dishes for plant-based diners. It has three stunning spaces choose from for seated events: a rooftop terrace lounge (capacity of 16 guests), a bar-meets-lounge area (capacity of 40 guests) and the main dining room (capacity of 98).
Cluny (35 Tank House Lane)
Make your way down to Toronto's much-loved Distillery District if you want to give your wedding rehearsal dinner in Toronto some French flair. On the menu you'll find everything from steak frites to frog legs. If you're inviting more than a few close friends and family members to your dinner, you can rent the entire private dining room (which accommodates 80). For smaller groups, the room can be split to fit 32 guests in the East Room and 48 guests in the west room.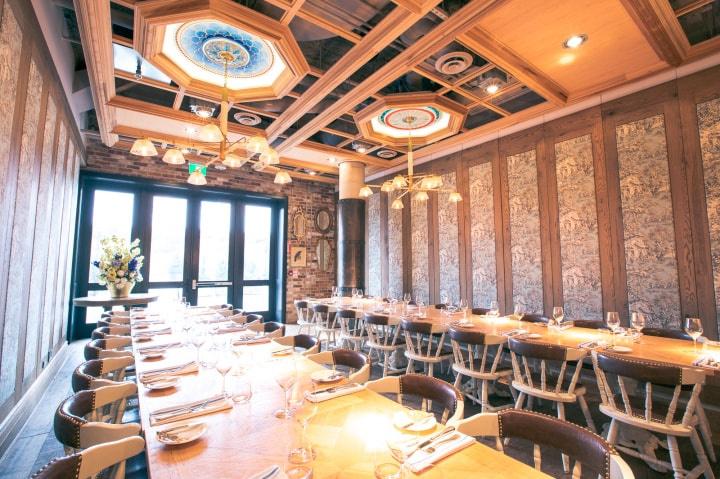 Terroni (57 Adelaide Street East)
Terroni is well known in the city for serving up top notch Italian fare, making it the perfect spot for pizza and pasta lovers. So far as space is concerned, it's got tons, making it and ideal location for a wedding rehearsal dinner in Toronto. There are four levels of event areas, ranging from intimate to downright massive. The most popular choices are the Tinello Alcove, (which can seat ten guests), the Ufficio (which can seat up to 14 people) and the Cantina (which is good for groups of around 50).
Canoe (66 Wellington Street West)
Oliver & Bonacini owns many of Toronto's top eateries, including the prestigious 54th floor restaurant, Canoe. It's menu is stacked with contemporary Canadian fare, like Newfoundland cod, Ontario beef rib eye and Alberta lamb saddle - making it ideal for those who are fans of local eats. Its private dining rooms can accommodate up to 60 guests and flaunt stellar views of the bustling city below and Lake Ontario.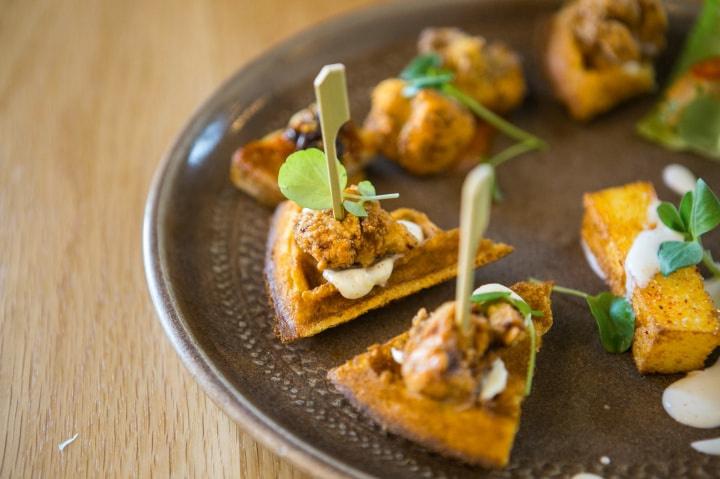 The Westerly (413 Roncesvalles Avenue)
If you hail from the west side, this Roncesvalles bistro may be the place for you. Its atmosphere is more relaxed than places like Canoe and Cluny, but that doesn't make it any less of a draw. At the back of the bistro you'll find The East Room, a private dining area perfect for an intimate rehearsal of up to 20 people. You and your guests can choose from a seasonal prix fixe menu with a variety of options.
Gusto 101 (101 Portland Street)
Head slightly north of King on Portland and you'll find Gusto 101. Formerly a mechanics garage, the restaurant has a distinct industrial feel, making it a good fit for those who like more modern spaces. Its menu is chock full of Italian classics like fennel sausage lasagna, arancini and a variety of pizzas (you can opt for family style for your big event). If you're not looking to do a total buyout, the restaurant has two private dining rooms available; there's the rooftop, which can seat up to thirty guests and the wine cellar which can hold 20.
Ruby WatchCo (730 Queen Street East)
For all the east siders, Ruby WatchCo is tried and true. The cozy Riverside restaurant has a menu that changes by the day, and its chefs are more than willing to create a special four course, family style meal for your event. The private space upstairs can seat up to 24 guests for a meal or 30 for cocktails and hors d'oeuvres.
La Société (131 Bloor Street West)
La Société has been serving up upscale French fare to the denizens of Yorkville since 2011. Seared fois gras, beef tartare, waldorf salad, roasted cornish hen and more can be found on its menu. If you want to book a private room for your rehearsal, you're in luck. It's got a space that seats 8-12 guests, making it a good option for smaller soirees.
Pai (18 Duncan Street)
This below ground restaurant is perfect for those looking to host a wedding rehearsal dinner in Toronto that's more on the casual side. A stark contrast to La Société, it's got exposed brick walls, open kitchen and a relaxed atmosphere. If you love Thai food, Pai will be right up your alley. The menu flaunts a range of curries and street market dishes robust in both flavour and size. Want to book it for your rehearsal? Its private dining area can squeeze in up to 28 guests.
Find more restaurant venues for you wedding rehearsal dinner in Toronto on WeddingWire »