The final wedding adjacent event before your big day will probably be your rehearsal dinner. This is where your closest friends and family members will congregate to mix, mingle and give a few toasts before you walk down the aisle. Naturally, you'll want to pin down the perfect venue for it with just the right vibe and menu. Lucky for you, Calgary has no shortage of amazing restaurants, from Mexican-style eateries to Italian trattorias.
Here are my picks for the top restaurants for a wedding rehearsal dinner in Calgary.
The Guild (200 8 Avenue SW)
The Guild calls the Hudson's Bay building - one of the city's oldest heritage landmarks - home. Hidden below street level you'll find the restaurant's luxurious private room, boasting plush leather sofas, unique lighting fixtures, exposed brick walls and enough room to fit 12-60 guests. Its custom event menus include options like grilled west coast octopus and duck leg confit, plus a bevy of other upscale dishes.
Blink Restaurant & Bar (111 8 Avenue SW)
Looking for a cozy spot to host your rehearsal dinner? Try Blink. The restaurant specializes in upscale, Canadian fare, with dishes like Alberta beetroot salad and rainbow trout on the menu. The decor is warm and inviting with a hint of industrial flair. The private room here can accommodate groups of up to ten people, so you'll want to keep the guest list short. 
Añejo (2116 4 Street SW)
Are you a fan of Mexican fare? Añejo is definitely worth checking out. Its menu includes tried and true favourites like guac, tacos and ceviche. The upper floor, dubbed The Estrella Room, can accommodate up to 45 people, so you can go with a bit of a larger guest list. The trendy, brick-walled space gets plenty of natural light, thanks to the windowed ceiling (so your photos are bound to end up amazing!).
Model Milk (308 17 Avenue SW)
Model Milk is an impeccably designed modern eatery located in the heart of the city. The restaurant boasts two private event rooms, the industrial-chic private dining room, which can accommodate up to 18 guests and The Parlour, which is slightly swankier and can fit up to 50 guests. On the Canadian-inspired menu you'll find a mix of bar snacks, tapas-style eats and full mains like Alberta rainbow trout and burgers.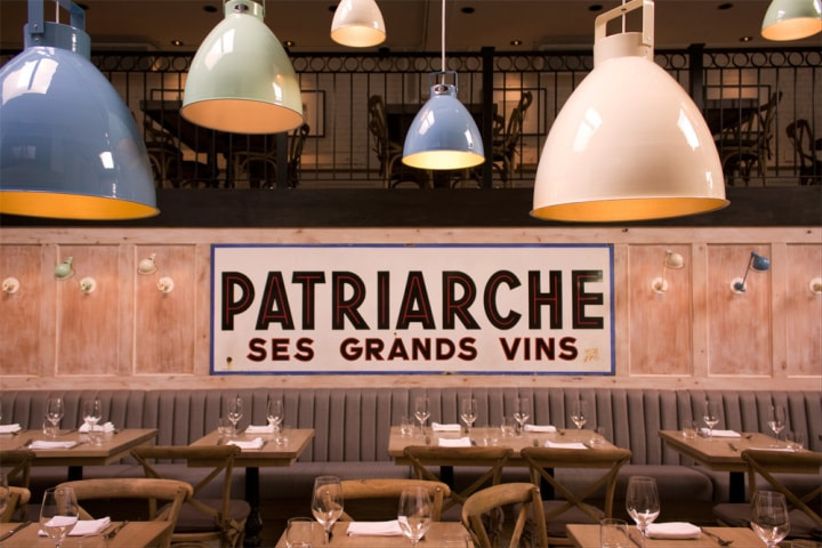 Cilantro (338 17 Avenue SW)
Take a short walk down the street from Model Milk and you'll stumble upon Cilantro, a restaurant that borrows culinary inspiration from the southwest. Its menu is filled with house-made pastas, flatbread pizzas, empanadas and more. The restaurant gets plenty of natural light thanks to its massive windows and features warm, wood-heavy decor. It has three private dining options, accommodating groups of all sizes: the lounge (up to 28 guests), the dining room (up to 40 guests) or the full restaurant (up to 60 guests).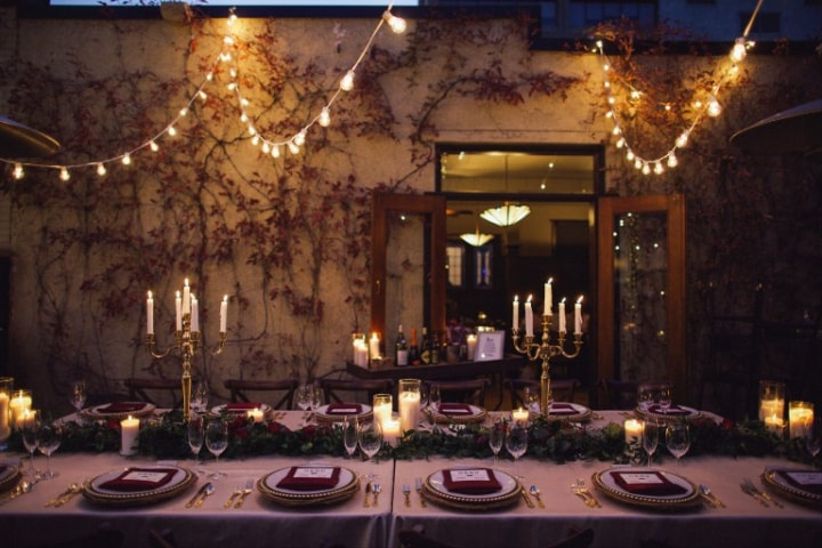 Teatro (200 8 Avenue SE)
Head to the city's Cultural District and you'll find Teatro inside the historic Dominion Bank Heritage Building. The restaurant makes for a downright stunning rehearsal space, featuring pillars, imported French gates and luxurious decorative flourishes. The menu boasts dishes like seared scallops, vegetable risotto and arancini (you can either opt for a full multi-course meal, canapes or food stations). If you don't want to go with a semi-private option or a full buyout, the private room, known as The Opera Room, can seat up to 50 guests.
Q Haute Cuisine (100 La Caille Place SW)
Right near the banks of Bow River you'll find Q Haute Cuisine, an upscale French eatery with some serious charm. The catering menu features favourites like wild mushroom risotto and roast beef tenderloin. Inside you'll find four event rooms of various sizes, the Riverview (up to 36 guests), the Cityview (up to 40 guests), the Manhattan (up to 70 guests) and the Boardroom (up to 19 guests). 
Cardinale (401 12 Avenue Southwest Calgary)
Inside a historic brick building in the city's Victoria Park neighbourhood you'll find Cardinale. The restaurant specializes in authentic Italian dishes, and even makes its pasta noodles fresh in-house every single day. The space is trendy and inviting, with rustic wooden floors, exposed brick walls, globe lighting and green velour booths (super Instagrammable!). It has three unique event spaces available, for groups as small as fifteen or as large as 50.
Belle Southern Kitchen + Bar (1919 4 Street Southwest)
Looking to infuse your rehearsal dinner with a bit of southern charm? Head to Belle. This hip little BBQ joint is the perfect spot for a more laidback rehearsal dinner. It flaunts modern-meets-rustic decor and has a drool-worthy menu with everything from Nashville hot chicken sammies to deep fried mac 'n' cheese. If you haven't got a big enough squad to warrant buying out the entire restaurant, you've got two event space options to choose from: the PDR (which has a long table and can seat up to 22 guests) and the Lounge (which has large picnic tables and can seat up to 50 guests).
Starbelly (19489 Seton Crescent Southeast)
Fresh eats and rustic decor are what make Starbelly really shine. Its menu is filled with Canadian fare and changes based on the season and what ingredients are locally available (so you're guaranteed to be getting the best of the best). Whether you want to host a small group of wedding VIPs or have a massive pre-wedding soiree with 50 guests, this eatery can make your rehearsal dinner dreams a reality.
Find more Calgary restaurant venues on WeddingWire »