7 Ways to Make Your Dad Feel Special on Your Wedding Day
Your dad is probably one of the most important men in your life - here's how to show him some love on your wedding day.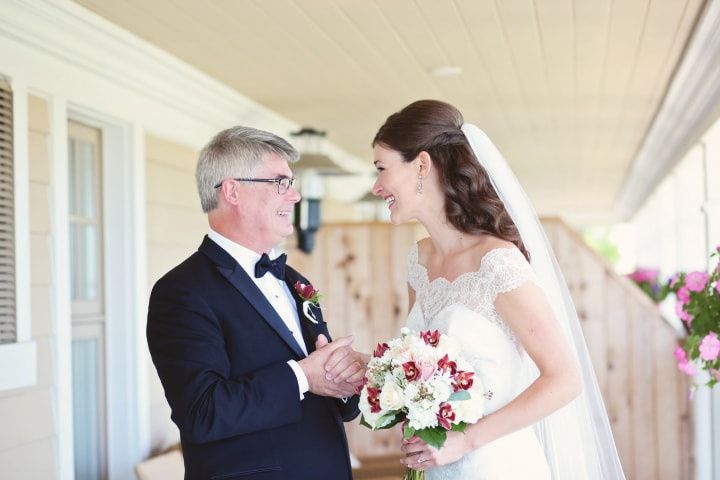 Your dad has done a lot for you over the years; he raised you, taught you invaluable lessons and maybe even helped you plan your wedding. While you're probably going to be focusing most of your attention on your partner on your big day, you definitely don't want to forget about your father. If you're looking for some creative ways to make your dear old dad feel special, we've got you covered.
Here's how to make your dad feel special on your wedding day.
Thank him in your ceremony program
Planning out your wedding ceremony program is one of the first tasks you'll take care of. Now, this may seem like NBD, but giving your dad props in writing will probably mean the world to him. The final page of the program is typically reserved for thank-you's, so use the space to show him, along with any other VIPs who went above and beyond, gratitude. If you want to get extra sentimental, you can even include some of his words of wisdom in flowery script.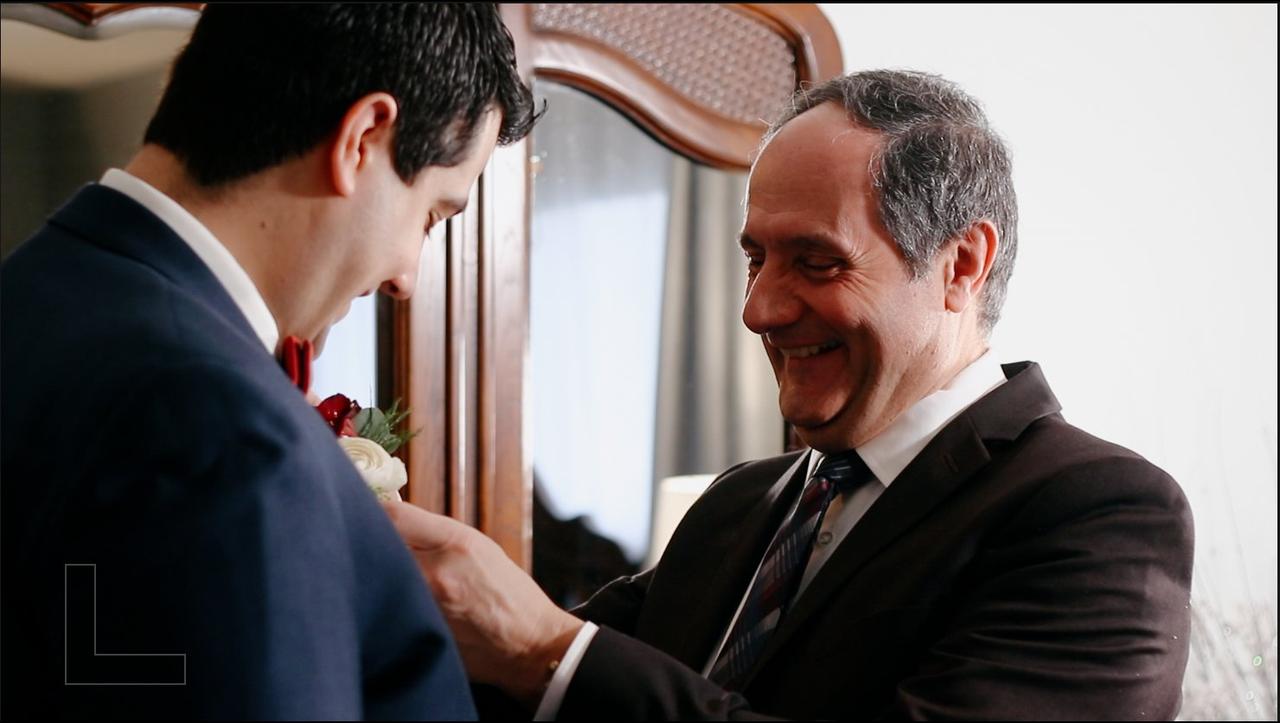 Wear something of his
If you're a guy, this is easy. You can borrow your dad's tie, tuxedo, cufflinks or pocket square and look dapper as heck on your big day. Things can get a little trickier if you're sporting a ball gown or sheath dress, but you can still make it happen. One amazing option is to ask your dressmaker or seamstress to sew a piece of handkerchief, tie or pocket square to the inside of your dress. It may not be visible, but it doesn't need to be to mean something. Bonus: this can double as your 'something borrowed'.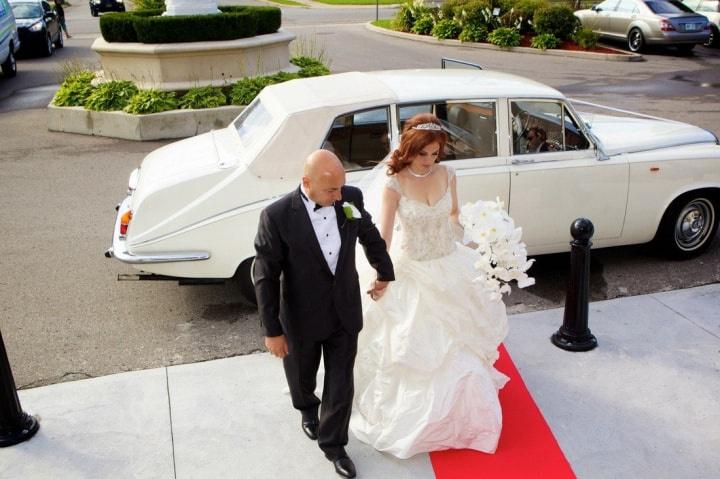 Ask him to walk you down the aisle
This one's sort of a no-brainer, but it's definitely worth including on this list. Ask your father to take your arm as you walk down the aisle. He'll help calm the butterflies in your stomach and keep you steady in your sky-high heels. P.S. if you want to give your mom your other arm, go for it, she'll appreciate being included in this big moment, too.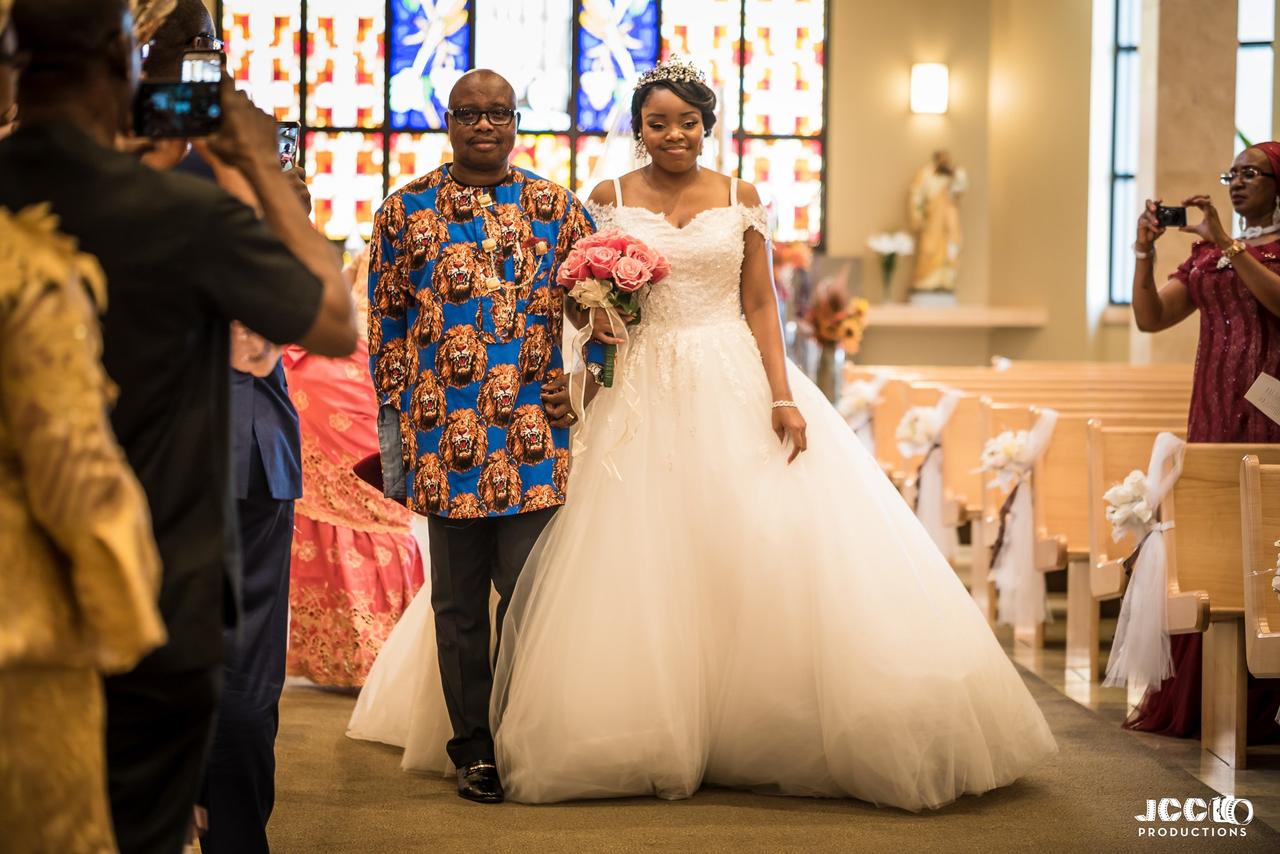 Do a first look
First looks are usually something for brides and grooms, but you don't have to think inside the box for your wedding. Go off the beaten trail and schedule a first look with your dad or both of your parents. There's sure to be plenty of compliments and some serious waterworks. Pro tip: don't forget to invite your photographer - you'll want them there to capture this sentimental moment on film.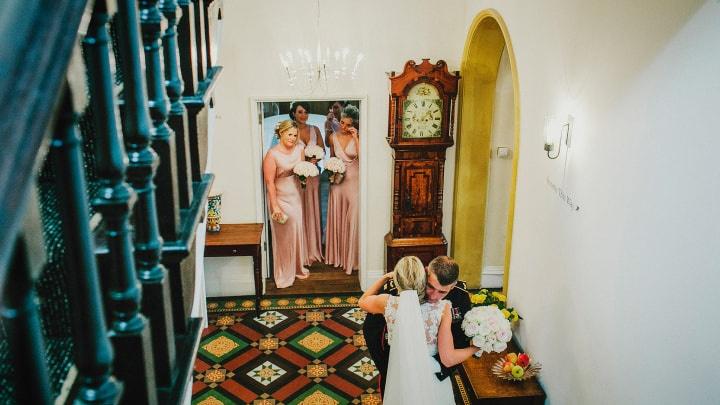 Stage a photoshoot
There's no doubt about it, your photographer will be hard at work on your wedding day. One session you shouldn't forget about is the one with your dear old dad. Yes, your shutter bugs will probably catch a few amazing candids of you over the course of the day, but you'll also want to get a few professional portraits done. Find a spot in or around your venue with a killer backdrop and great lighting, then get to posing.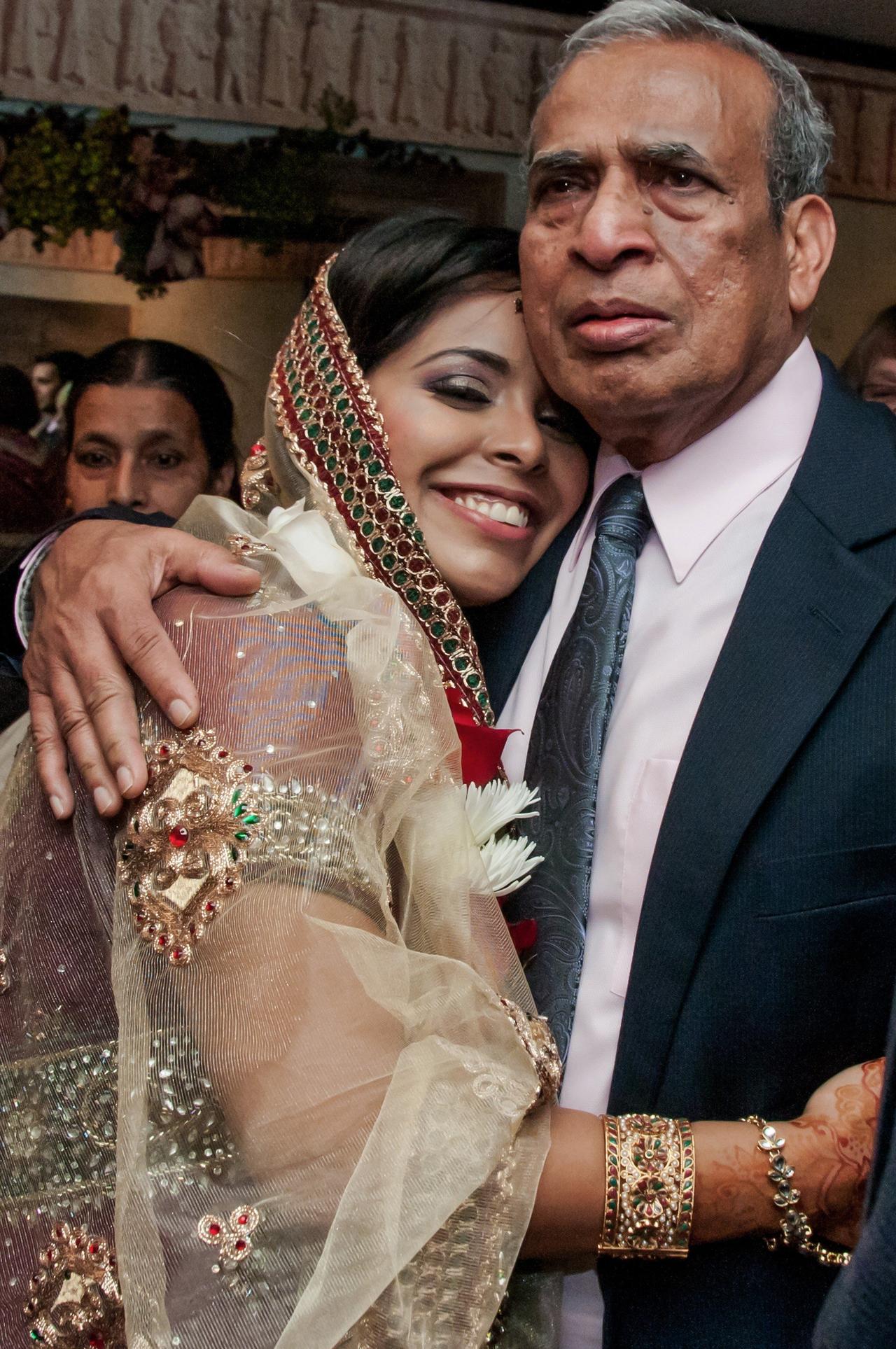 Ask for them to deliver a speech
The father of the bride speech is a tradition you definitely don't want to forego. It's the perfect moment for your dad to gush about you and tell you how proud he is - and trust us, even if you know it all deep down, you'll want to hear it said out loud. P.S. this doesn't have to be limited to the bride's side - feel free to give the father-of-the-groom the mic for a few minutes, too.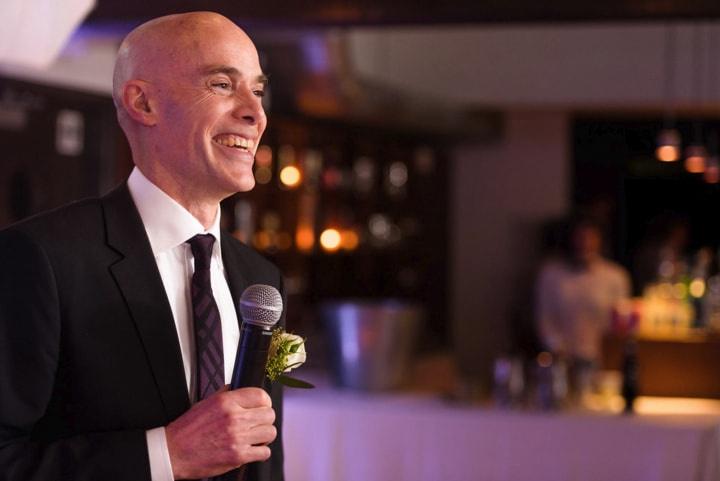 Share a dance
The father-daughter dance is an essential moment, but that one's reserved for daddy's little girls. If you want to do a little father-son bonding on the dance floor, we say go for it. Instead of fighting about who will lead who in a waltz, ask them to do something a little goofier, like, say, an upbeat choreographed number to a crowd pleaser by Hall and Oates or The Beatles.