How to Plan an Engagement Party
Make the first wedding event one to remember. From the location to the playlist, here's everything you need to know to plan the perfect engagement party.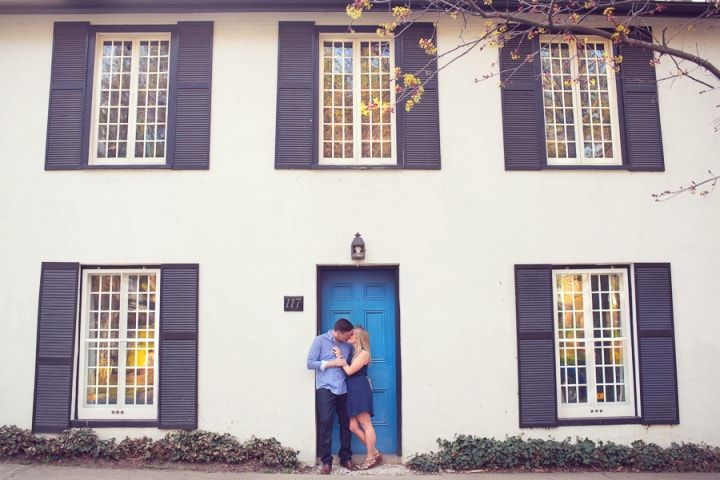 From the bachelorette/bachelor bash to the post-wedding brunch, there are plenty of parties that come into play for a wedding. The very first is the engagement party, so give it the TLC it deserves. This event gives the couple the chance to spread the good news and celebrate with loved ones. Make the party memorable by following these important steps.
Here are helpful tips on planning your engagement party.
Decide on a location
Location is key. If nobody is willing to host the engagement party at their home, start checking out local restaurants, bars and party venues. You'll want something that's easy for all your guests to locate and has enough room for everyone invited. If you want to skip a few steps in the planning process, finding somewhere that offers catering and beverage services is a plus.
Pick a theme
Though the event already has a solid theme - congratulating the couple on their impending nuptials - you may want to throw on an extra festive layer. No, this doesn't mean you should be making the bash pirate or masquerade-themed, but it should have a distinct vibe. When all else fails, look to the seasons for help. If your engagement party is in the dead of winter, you'll want something cozy. Consider serving hot toddies and throwing your bash at a chalet or homely restaurant. If it's summer, take advantage of the warm weather (we only get a few months of it, after all). Opt for a bonfire bash complete with smores stations and craft brews.
Make your engagement party guest list
Before you start compiling the guest list of your dreams, sit down for a chat with the couple (it is their party, after all). Check if they want a small and intimate soiree or a large-scale event that includes everyone from coworkers to college friends. Don't forget to consider your engagement party budget and the size of venue you plan on booking when crafting the list. Tip: if they won't be invited to the wedding, don't invite them to the engagement party or things might get awkward when the big day approaches.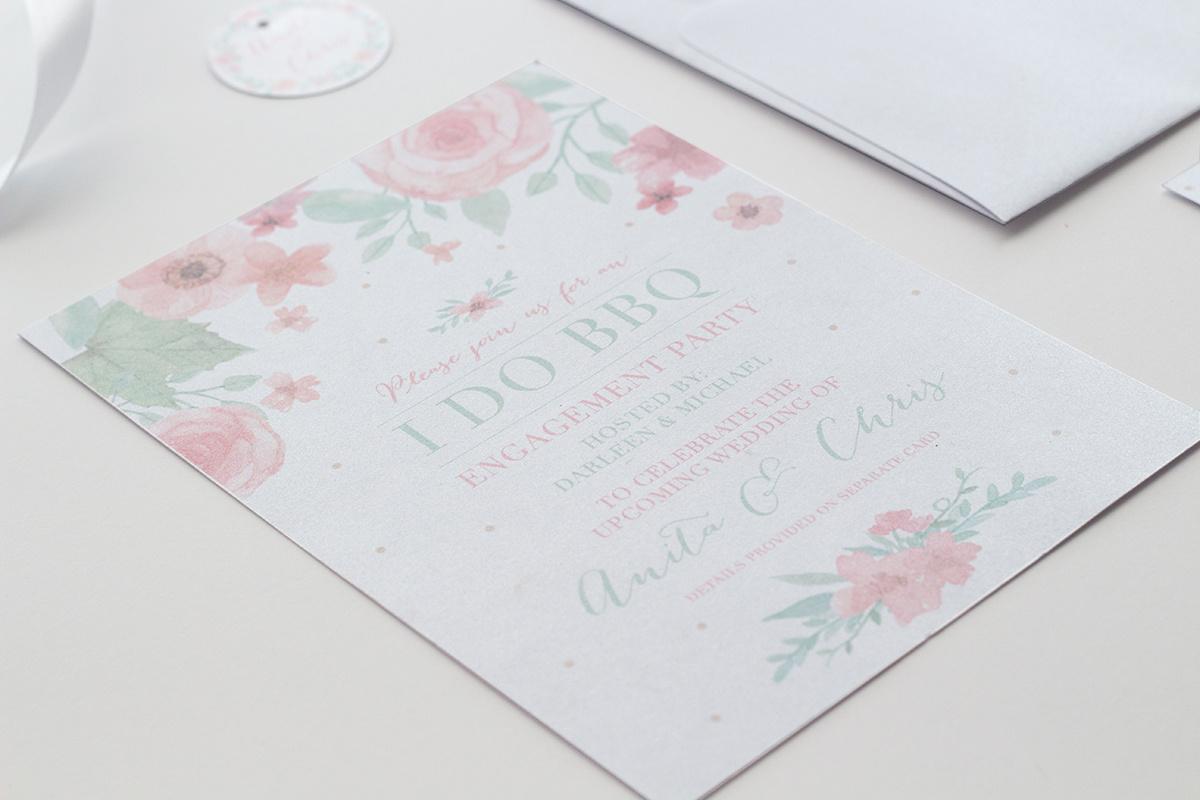 Compile guests' contact info
Once you've cobbled together a list of guests, you'll need to find the best way to reach them. Send out an email, Facebook message or text to each person requesting their mailing info (you can keep all of this organized with our handy dandy wedding guest list tool). This will not only prepare you for sending out engagement party invites but also for help the couple with save the dates later down the line.
Style your engagement party invitations
Engagement party invites don't need to be as formal as save the date cards, so feel free to have a little fun with them. Play with colours, fonts, designs, patterns and graphics to come up with something that fits the newly engaged couple to a T. If you're not great with DIY projects, Etsy has plenty of options that'll help spark your creativity. Seems to formal for your group? There's no shame in opting for an e-vite. Remember to include a note on your invite reminding guests that this is a party, not a bridal shower, so gifts are not necessary (you may even want to explicitly state "no gifts please").
Be timely
You don't want tons of no-shows at your party! Send off your invites at least three to six weeks before the date of the party. That way people can book time off work or sort out other obligations in advance.
Plan your menu
Engagement parties are meant for mixing and mingling, so you'll want to keep the meal light. A buffet or cocktail style snacks would fit the bill perfectly (and won't break the bank, which is always a plus). If you're going for something a bit more formal, opt for a light plated meal. You'll want to check if any of your guests have food sensitivities and to include vegetarian/vegan options before setting the menu in stone.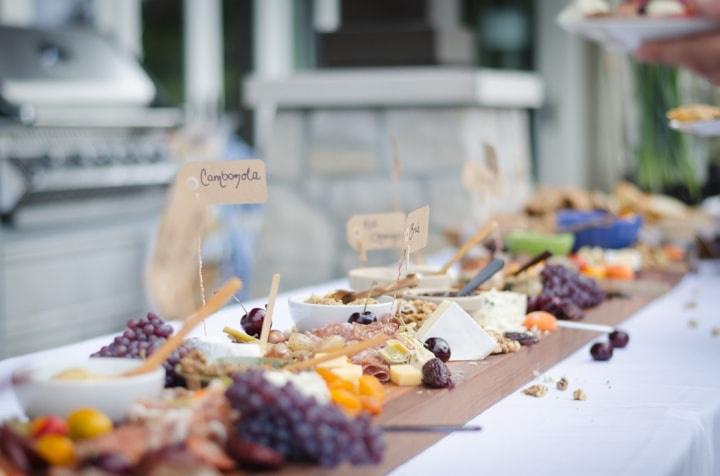 Have cocktails and mocktails on hand
No celebration is complete without cocktails and mocktails, so remember to stock the bar. Make sure you have a healthy supply of wine, liquor and a little bubbly for toasts. You also may want to consider having your bartender craft a signature cocktail for the event with a fun name (inspired by the couple, of course) and a mix of the duo's favourite flavours.
Craft a killer playlist
You don't want a completely silent event, do you? Now's not the time to go all-out and hire a band, but you can play a killer engagement party playlist to amp up your bash. Compile a list of the couple's favourite songs and go from there. Try to skip anything that has a ton of expletives or X-rated undertones, grandparents and children might be listening.
Prep a toast
To be the host or hostess with mostest, you'll want to prepare a little speech to honour the newly engaged twosome. It doesn't have to be long or beautifully written, but it's nice to have a shout out prepared for the lovebirds.
Create an engagement party guest list using WeddingWire's FREE Guest tool »