The Ultimate Engagement Party Playlist
Your first pre-wedding event deserves an awesome soundtrack. Here are a few of our favourite songs to add to yours.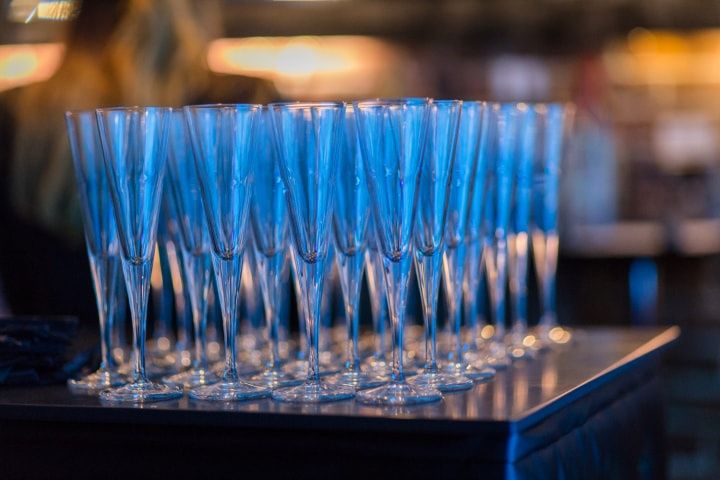 Once you've said yes and officially announced that you're getting hitched, it's time to celebrate. The engagement party is the first of many pre-wedding events, and you'll definitely want to kick things off with a bang. Yes, you should focus on sorting out important details like the venue and food first, but don't forget about the little things. A killer playlist is great way to hype up your guests and keep the event flowing smoothing (no crickets chirping here!). We suggest stacking yours with sweet wedding anthems - Bruno Mars' "Marry You" is almost obligatory - and anything with a lovey dovey chorus.
Here's your ultimate engagement party playlist.
Wild Love - Elle King
Love on Top - Beyoncé
Marry You - Bruno Mars
Count on Me - Bruno Mars
Lovebug - Jonas Brothers
Life is Better With You - Michael Franti & Spearhead
When We Were Young - Lucy Schwartz
What Would I Do Without You - Drew Holcomb & The Neighbors
Don't Wanna Wake Up - The Score
Love Will Be Enough For Us - Joe Moralez
You make It Real - James Morrison
I Got You - Jack Johnson
Love - Matt White
Falling in Love - Us The Duo
Rhythm of Love - Plain White T's
I Do - Colbie Caillat
If My Heart Was A House - Owl City
Dead Sea - The Lumineers
Upside Down - GoldFord
You and I - Ingrid Michaelson
I Want to Write You a Song - One Direction
Just Say Yes - Snow Patrol
Us - Regina Spektor
Marry Me - Train
Hero - Enrique Iglesias
With You - Chris Brown
Not a Bad Thing - Justin Timberlake
Stickwitu - The Pussycat Dolls
Unconditionally - Katy Perry
Today Was a Fairytale - Taylor Swift
Follow WeddingWire Canada on Spotify for wedding song ideas and playlists »