How to Nail Your Tropical Wedding Theme
Dreaming of a tropical wedding but don't want to fly far far away? Here's how to make it happen in your hometown.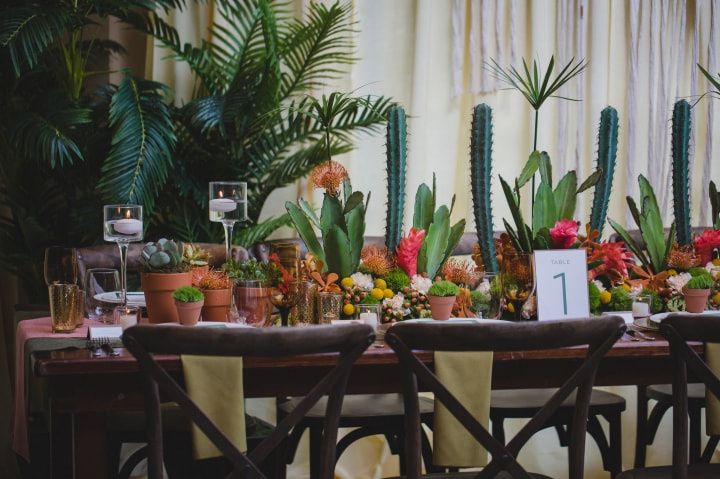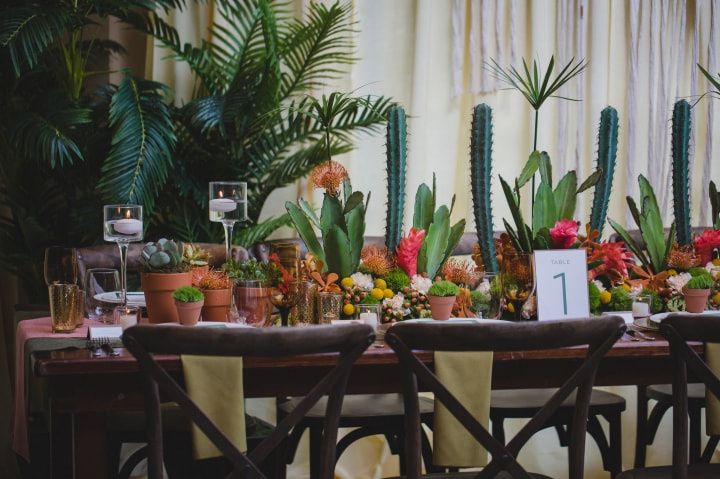 Unfortunately, Canada isn't home to dolphins, palm trees and endless supplies or pineapples, but that doesn't mean you have to kiss your dreams of a tropical wedding goodbye. Instead of bringing your wedding to the beach, bring the beach to you with an island-inspired theme. With the right attire, menu and decor ideas, you can make your guests feel like they've been transported to paradise for your big day.
Here's everything you need for a tropical wedding theme.
Stationery
One of the first things you'll need to tick off your wedding checklist? Stationery. That's right, before you even start thinking about venues, menus and more, you'll need to send out those save the dates. Go with a design that lets your guests know what to expect, like banana leaves, coconuts or flowers. Remember, you can always choose different graphics for different pieces of stationery, so you can really play around with your theme here.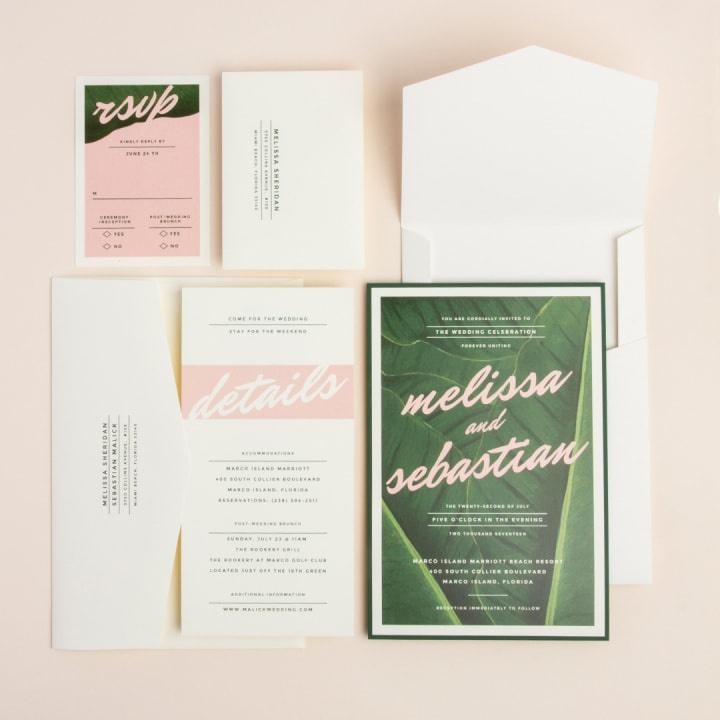 Venue
Naturally, a beach wedding venue is an amazing fit for a tropical wedding, but Canada's sandy shores aren't exactly comparable to those in Hawaii and Aruba. If you want something with some serious tropical flair, head to a greenhouse. You'll be toasty warm (regardless of what's going on with the weather outside) and get to say your vows under a lush canopy of exotic plants and greenery.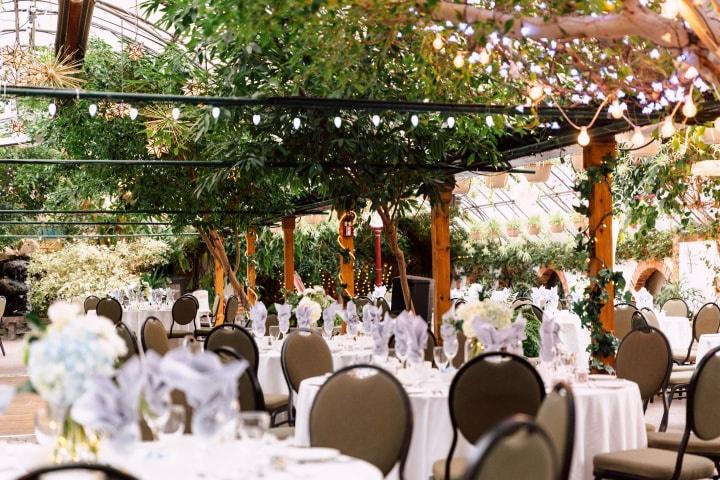 Bouquet
This is probably the most obvious item on the list, but you'll want to fill your tropical wedding bouquet with exotic blooms like plumeria, birds of paradise, orchids and tuberose. Of course, a few palm leaves and fresh greenery won't hurt either. P.S. if shipping in tons of tropical flowers is out of the question for your wedding budget, go with faux blooms, instead (no one will know!).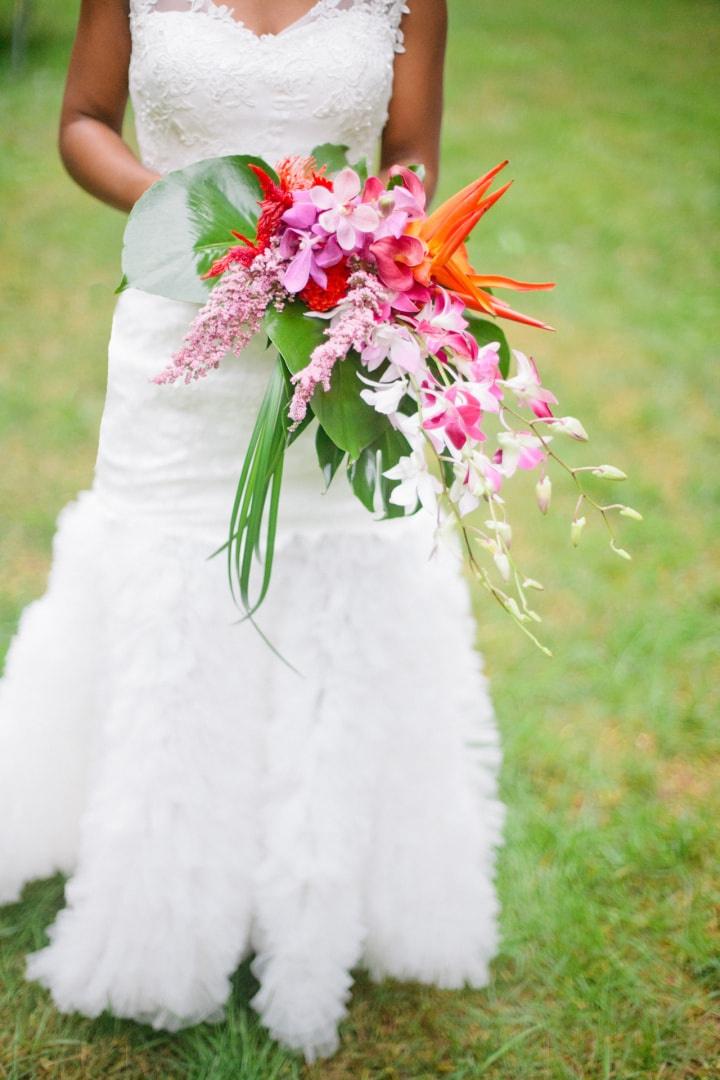 Altar
If you want to tailor your altar to your theme, embrace the power of pineapples. Not only will these give your space some serious island vibes, but they can also double as decorations around your reception venue (they're super easy to move, so transporting them is NBD). Using an arch in your altar design? Go ahead and add a few palm leaves and/or tropical flowers to give it that extra oomph.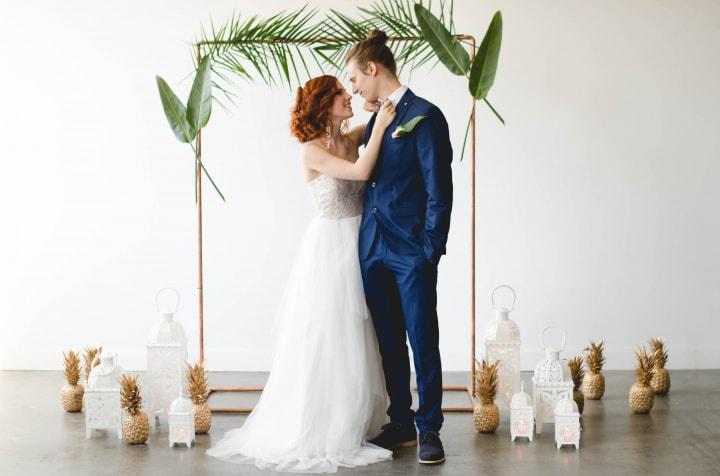 Food
When you think of a tropical wedding menu, seafood is probably one of the first things that comes to mind. We say roll with it and stack your buffet with with shrimp skewers, crab cakes, tilapia tacos, ceviche and/or any other fishy dish you adore. Also aim to have plenty of fresh fruit on hand, be that in your appetizers or on your dessert table.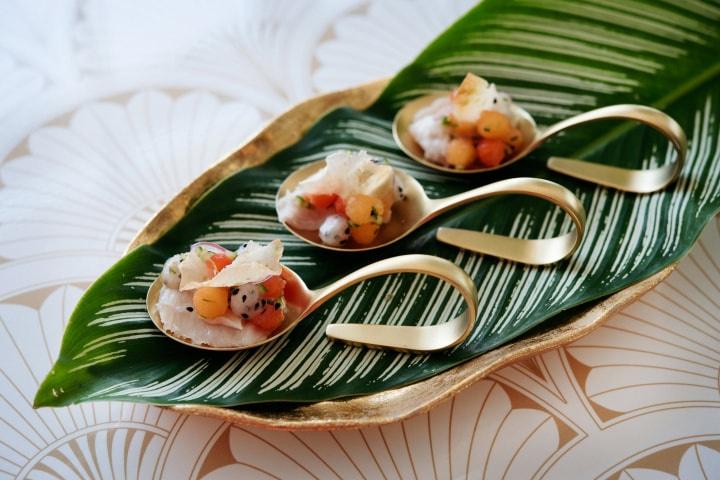 Cake
What's a wedding without a cake? Infuse yours with some island flavour by going with a coconut, passionfruit or banana base paired with rum-infused frosting or a mango mousse (is your mouth watering yet?). Take it above and beyond by topping it with flowers that match your bouquet or a fun fondant design like waves or palm leaves.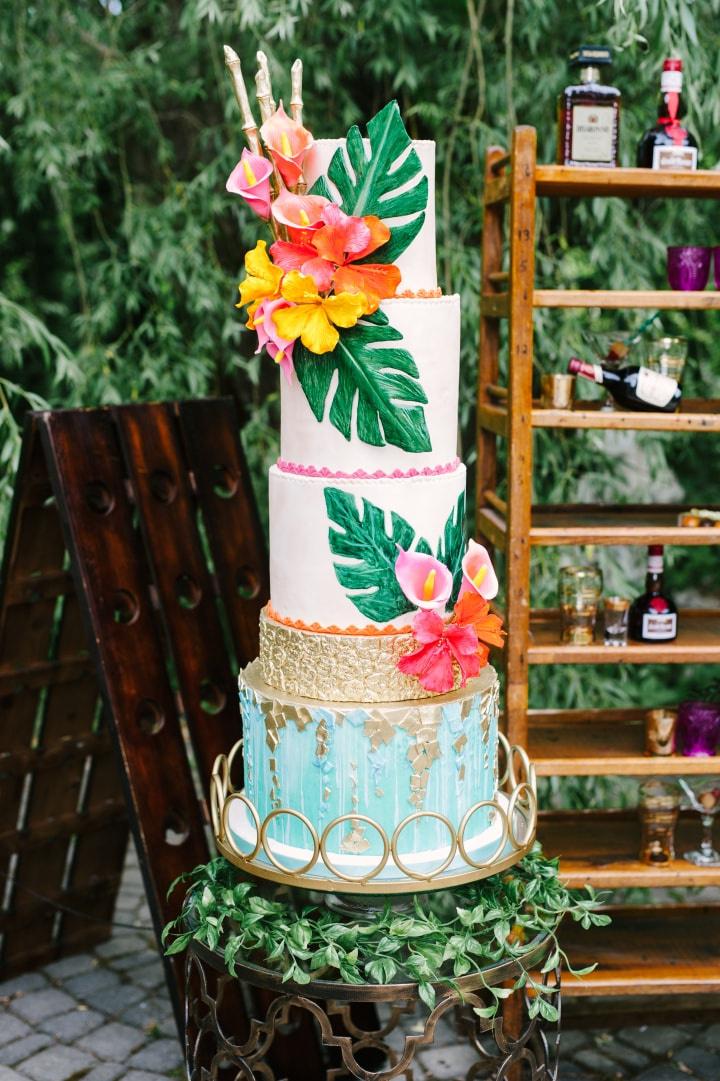 Tables
How you decorate your reception tables will have a large impact on the overall vibe of your wedding, so you want to get them right. To up the tropical factor, we suggest packing your centerpieces with exotic blooms like birds of paradise and hibiscus and going with bolder hues for your tablecloths, napkins and place settings. Of course, you don't want the table decorations to look too all over the place, so stick to your colour scheme.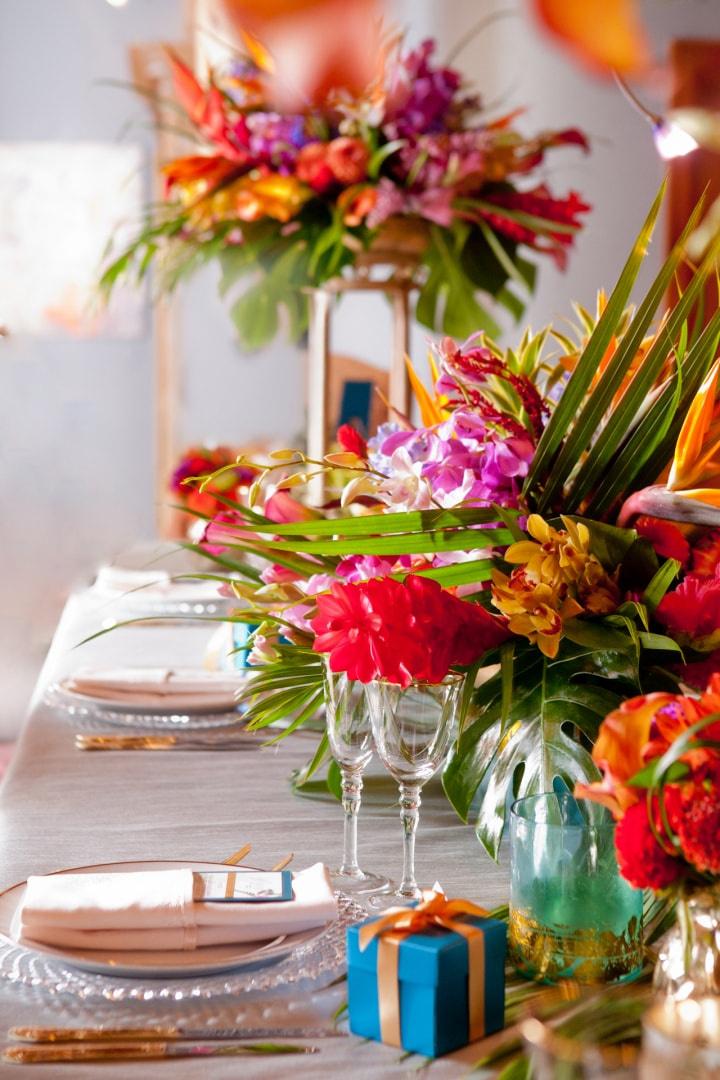 Favours
Before bidding your wedding guests farewell, you'll want to dish out favours to say mahalo (thank you). We suggest sticking with your tropical wedding theme and crafting itty bitty bags of pineapple, lemon, orange and watermelon gummies (Squish sells tons of unique flavours), or, if you'd rather go the DIY route, baking cookies in the shape of palm leaves. Snacks are always a fan favourite, so you really can't go wrong.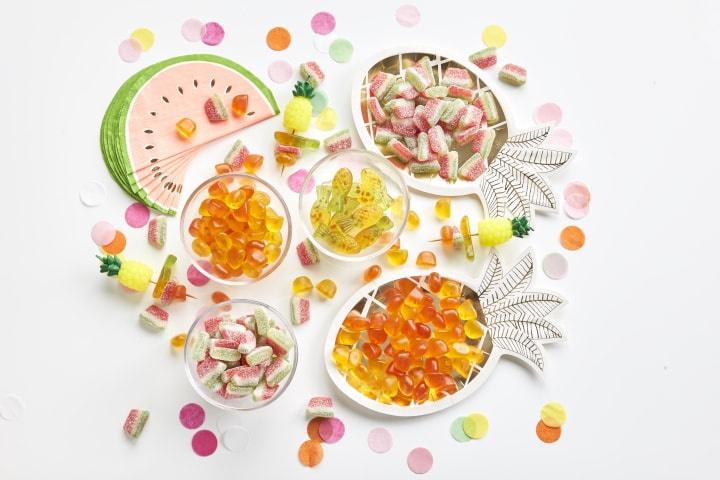 Extras
If you really want to go above and beyond, add a few extra decorative flourishes. Pineapple aisle markers, a tropical guest book or a palm covered photobooth backdrop (like this one) may be just what your wedding needs.
Find more wedding inspiration in our Real Wedding galleries »