What is a Sky Lantern Ceremony?
If you and your partner want to brighten up your big day, a sky lantern ceremony may just be the perfect ritual to add to your wedding.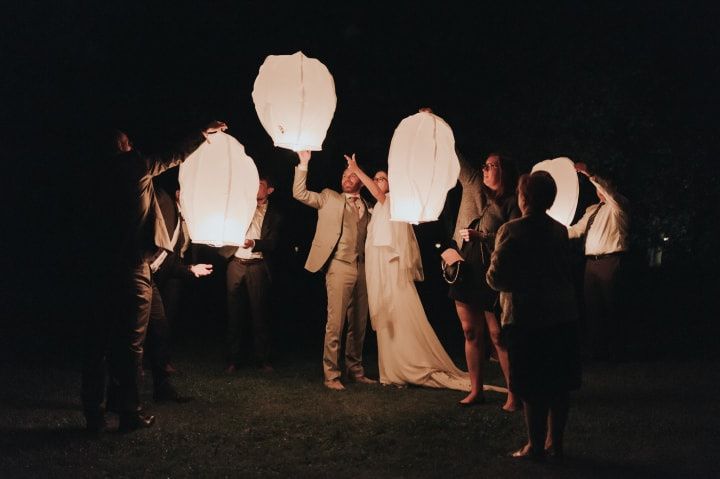 If you think your wedding day could be a bit lighter and brighter, think about adding a sky lantern ceremony to your itinerary. This tradition is popular in China, Taiwan, Thailand, Brazil, Mexico and beyond and has found its way into many Western ceremonies, too. Not only is it a fun way to make your wedding a bit more sentimental, but it'll leave you with dozens of awesome photos to add to your wedding album, too. It can be worked into just about any style of wedding, so every couple can take part (whether they're religious or nonreligious).
So, what exactly is a sky lantern ceremony?
The whole sky lantern ceremony ritual is actually pretty straightforward. You, your partner and maybe even your guests will release lit lanterns into the sky after the sun has set. Traditionally, notes are attached to the lanterns, containing prayers, blessings and/or requests. The goal is for them to float as high and far as possible (so the deities receive the couple's and guests' requests). In general, these lights are meant to symbolize good luck, prosperity and new beginnings, especially for the happy couple.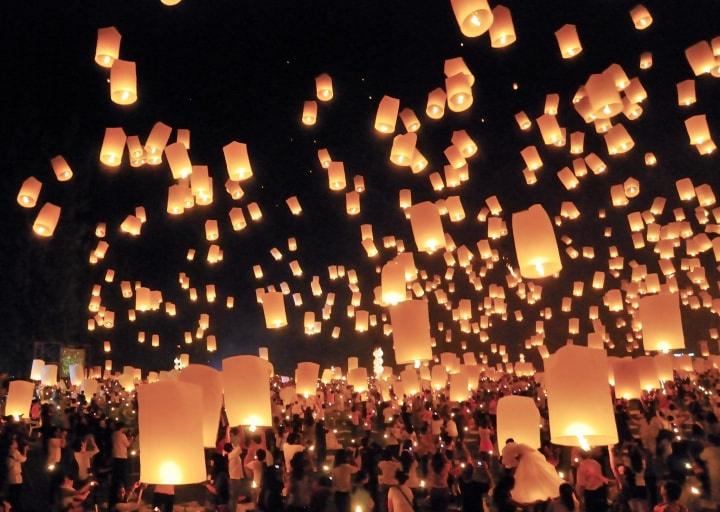 For your sky lantern ceremony you'll need a few key items. Obviously, the sky lanterns are the most important piece of the puzzle, so take care of those first (some wedding fireworks vendors supply this service or you can buy them online). After you've purchased them, you'll need something to light them (faux flames may be your best bet), as well as, pens and pieces of paper (to write your wishes and blessings on). If you're getting your guests involved, you'll need enough supplies for everyone, so don't forget to work it into your wedding budget - it can get pretty pricey if you have hundreds of guests. P.S. you'll need to ask your wedding venue in advance if they allow this sort of ceremony, some may not love the idea of flying lanterns, so you may have to go a different route, like letting them float on the water.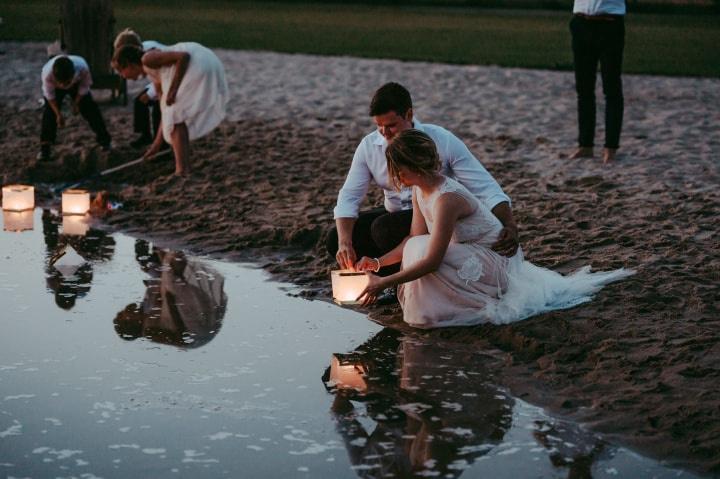 Now, once you've gathered all your materials, you can figure out when you want the sky lantern ceremony to take place. Since you're probably hosting your ceremony in the morning, it's best to include this later in your wedding reception timeline so that you can see the sky lanterns in all their glowing glory after dark.
Keep in mind that you don't have to invite everyone to share in this tradition with you. If you're having a large wedding, you may want to reserve it for just you and your partner, or the two of you and few choice friends and family members. Keeping it intimate can make it a little more personal.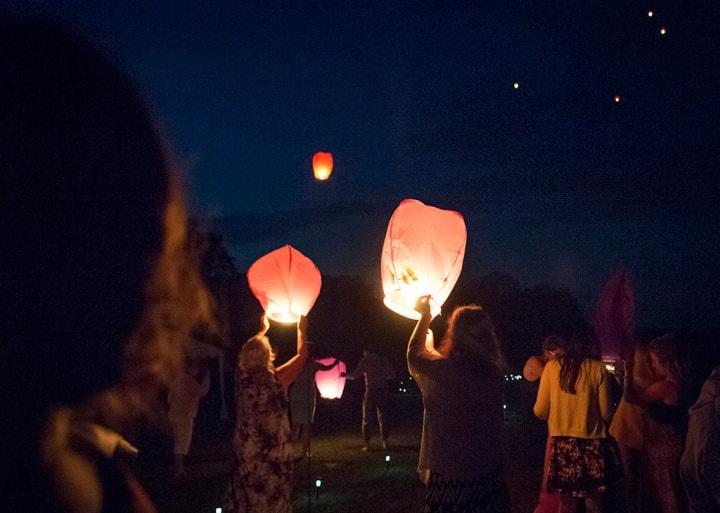 Once you've let your lanterns go, you can leave them be and move onto enjoying the rest of your reception!
Find more wedding ideas and inspiration in our Real Wedding galleries »