The 2019 Wedding Invitation Trends That You Need to Know About
Ready to take the plunge and start working on your wedding stationery? These are the 2019 wedding invitation trends that you need to know about.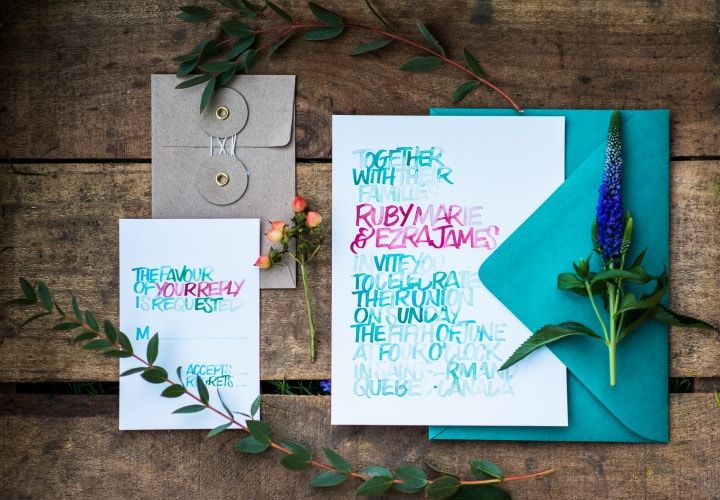 One of the first wedding-related tasks you'll need to tackle is your wedding invitations. This stationery is the first taste that your soon-to-be guests will get of your unique wedding style, so you really want yours to pack a punch. We've rounded up what are expected to be the hottest 2019 wedding invitation trends to help you take the style of your paper goods to the next level.
Here are the 2019 wedding invitation trends you need to know about.
Geometric designs
Geometric designs are expected to be a big 2019 wedding trend for decor, cakes and invitations. This style is great for minimalists, but can be worked into more complicated stationery designs, too. Adding a few shapes, or unique, bold border to your wedding invitations will really make them pop, no matter what style you're going with.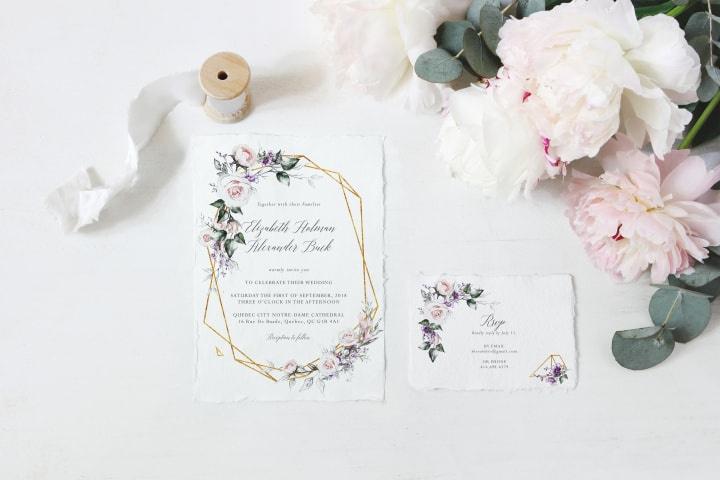 Alternative botanicals
Instead of camellias and calla lilies, many couples are expected to amp up their stationery with tropical plants and greenery in 2019. Don't worry, flowers aren't going the way of the dinosaur, but a more botanical, leaf-heavy look is anticipated to be a fan fave this upcoming year. P.S. this tropical wedding trend is totally working its way into decor and floral arrangements, so you can use it for more than just your invitations.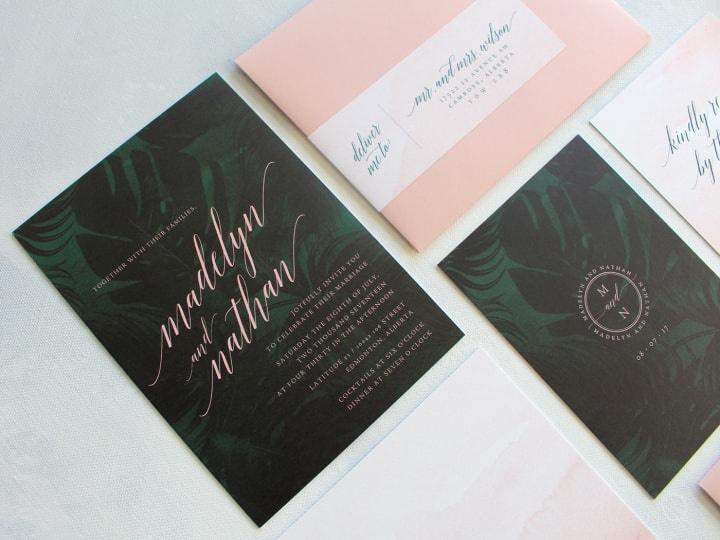 Floral hoops and wreaths
If you are huge fans of flowers on wedding invitations, give your stationery a modern twist by using graphics of floral hoops or wreaths. These look absolutely gorgeous when wrapped around text, so we recommend using them in place of borders. If you've already chosen your wedding flowers, you can even work those into your design.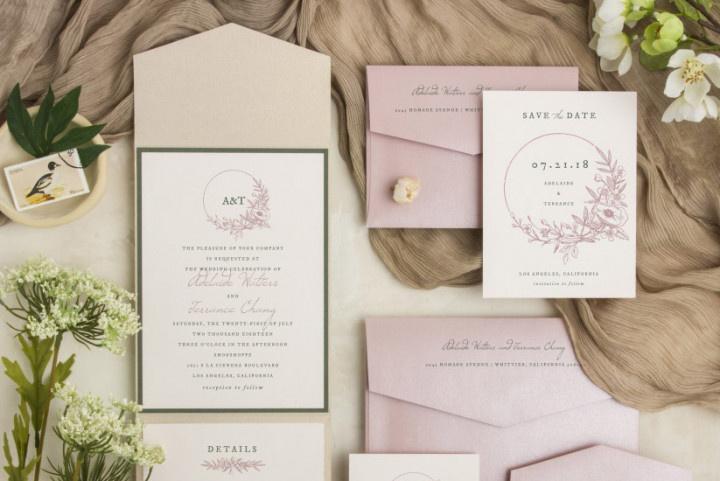 Hand painted
Another 2019 wedding invitation trend we're expecting is hand-painted designs. This could be an original illustration or watercolour elements that capture the essence of your wedding theme. The illustrations can also be used for wedding menus cards, signage and even wall decor for a cohesive and creative look.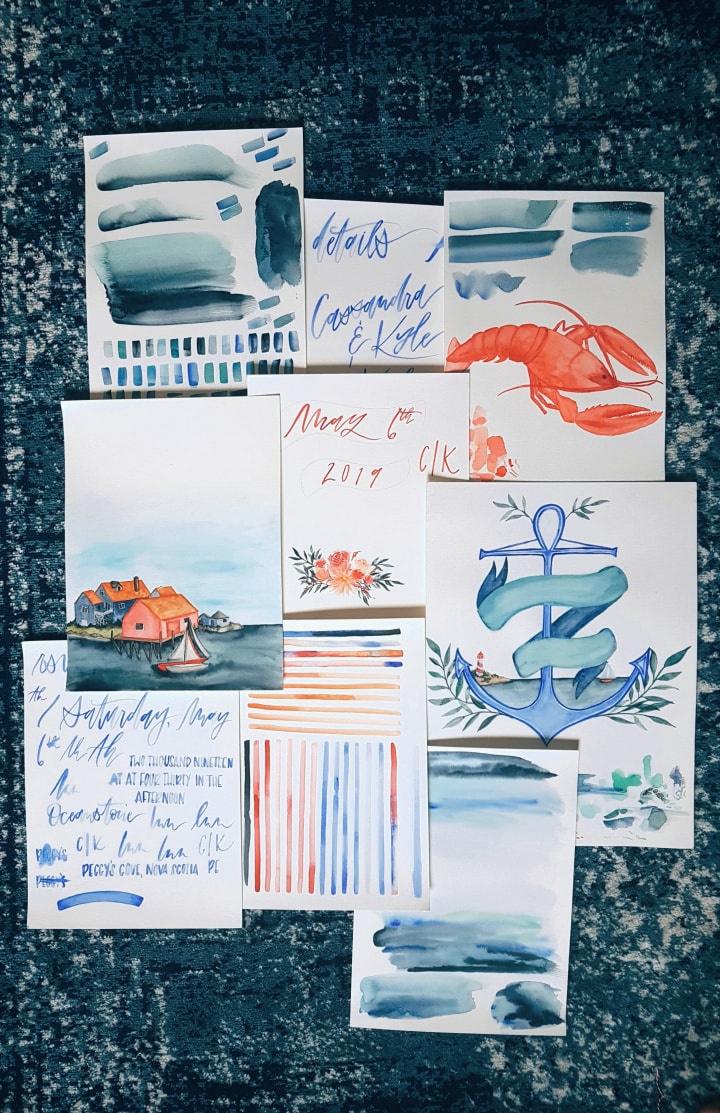 Metallics
Add some shine to your stationery by embracing this 2019 wedding invitation trend. Rose gold, yellow gold and silver are still going to be super popular, but the "it" metallic of the moment is definitely copper. You can go with a shimmering font, graphic accents a bold border or go all out and make your entire invitations shine. P.S. mixing metals is also super trendy ATM, so go ahead and double up.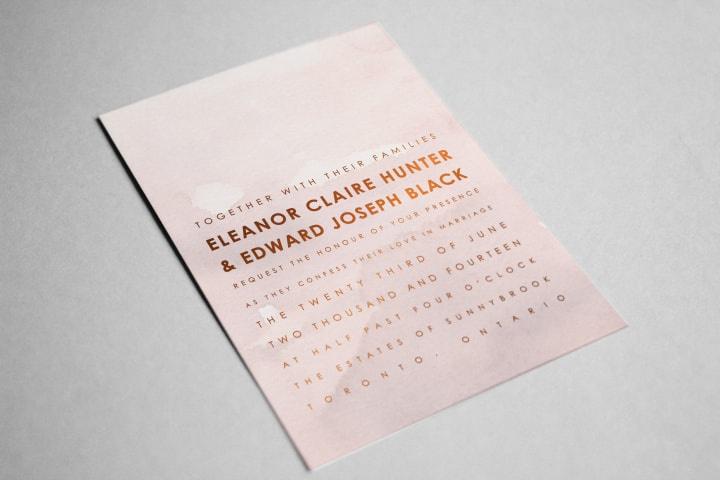 Dark hues
Light and neutral colour schemes used to be all the rage, but nowadays couples are heading in the opposite direction. Dark hues and rich tones are going to be popular in the world of wedding invitations, so think about ditching the ivory tones and going with a black, burgundy or navy invitation suite. This trend looks great with metallics and geometric designs, so think about incorporating all three 2019 wedding invitation trends into your stationery.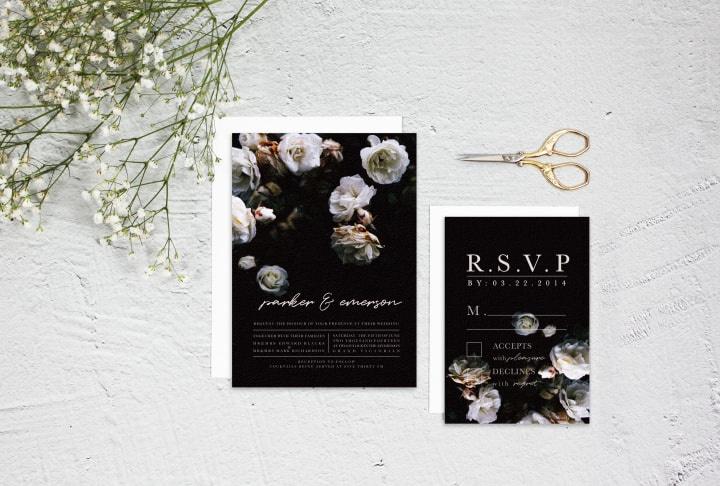 Patterned envelope liners
Now, if you really want to go the extra mile and pretty up every detail of your wedding invitations, you need to consider the envelopes you're putting them in, as well. While standard white packaging will do the job just fine, patterned envelope liners are expected to be a huge 2019 wedding invitation trend. What exactly are they? Decorative pieces of paper (similar in style to wrapping paper) that are placed inside the flap each envelope, giving your guests a taste of what's to come as soon as they open up your invites. Naturally, you'll want to choose a design that complements the card(s) inside and/or gives a nod to your wedding theme.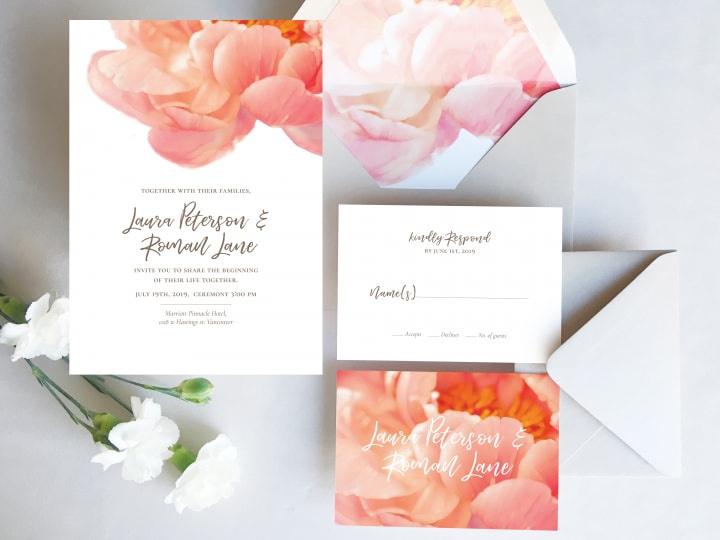 Find more wedding invitation ideas and stationers on WeddingWire »