Bridal Shower Invitation Wording Tips and Ideas
Having a hard time penning your bridal shower invitation? Here's the lowdown on what to include and how to phrase it.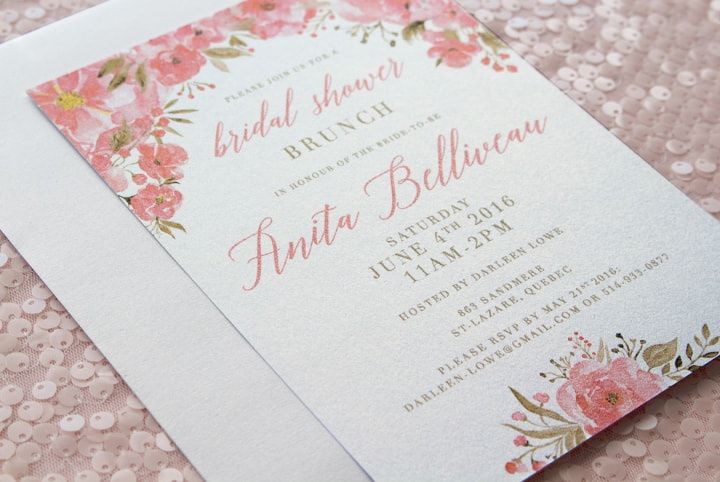 Need help with bridal shower invitation wording? These short and sweet invites let your guests know the who, what, where of the bride-to-be's pre-wedding party. While they're not anywhere near as laborious as wedding invitations - no inserts or enclosure cards here! - you'll want to get all the important details right. If you're struggling with what to say and how to say it, we've got you covered.
Here are some tips on bridal shower invitation wording.
Give the guest of honour the spotlight
Kick off your invite with a short salutation and then move right along to mentioning of the guest of honour (or guests, if you're throwing a couples' shower). You can be as formal or as playful as you want with your bridal shower invitation wording, just make sure it gets straight to the point.
Examples: Please join us in showering [insert name of bride or names of the couple]" or "Before the Miss becomes a Mrs. let's shower [insert name of bride] with love and good wishes".
Let everyone know the theme
If you're not going the generic party route, let your guests know the theme right on the invite. This will save you from getting countless texts about attire, gifts, activities and food. There are plenty of themes to choose from, from "bonfire bridal shower" to "brunch and bubbly bash" - just remember to make it suits the future bride and not yourself.
Example: Join us for a [insert theme] shower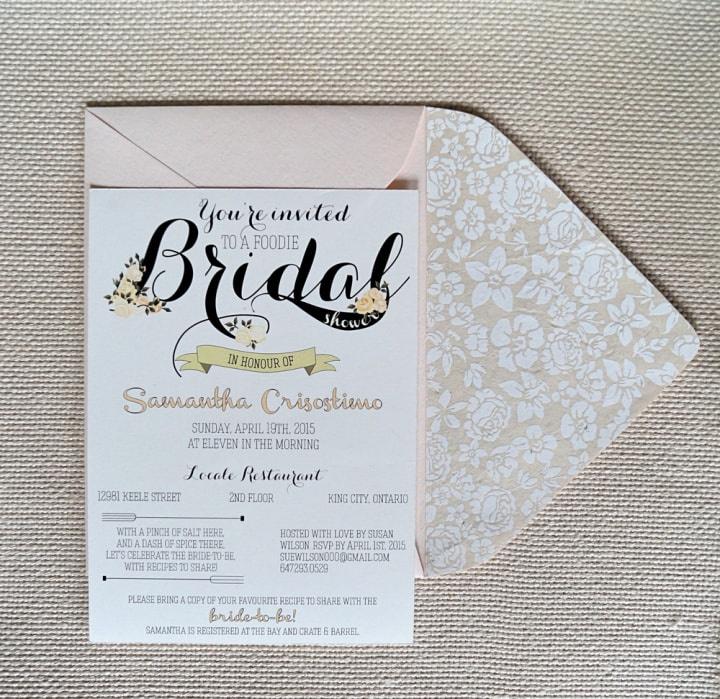 Include the date and time
Next, you'll want to share the event's specifics with your guests. Letting them know the shower's date and time is kind of a no brainer, but remember to be thorough. List the month, day, year and exact time of the bash to avoid any confusion. You may also want to include an end time to keep stragglers from sticking around hours after the party has wrapped. Pro tip: run your desired date by the bride-to-be before booking anything, you don't want it to conflict with any of her important appointments or fittings.
Example: Sunday, May 6 2018, 11 a.m. - 3 p.m.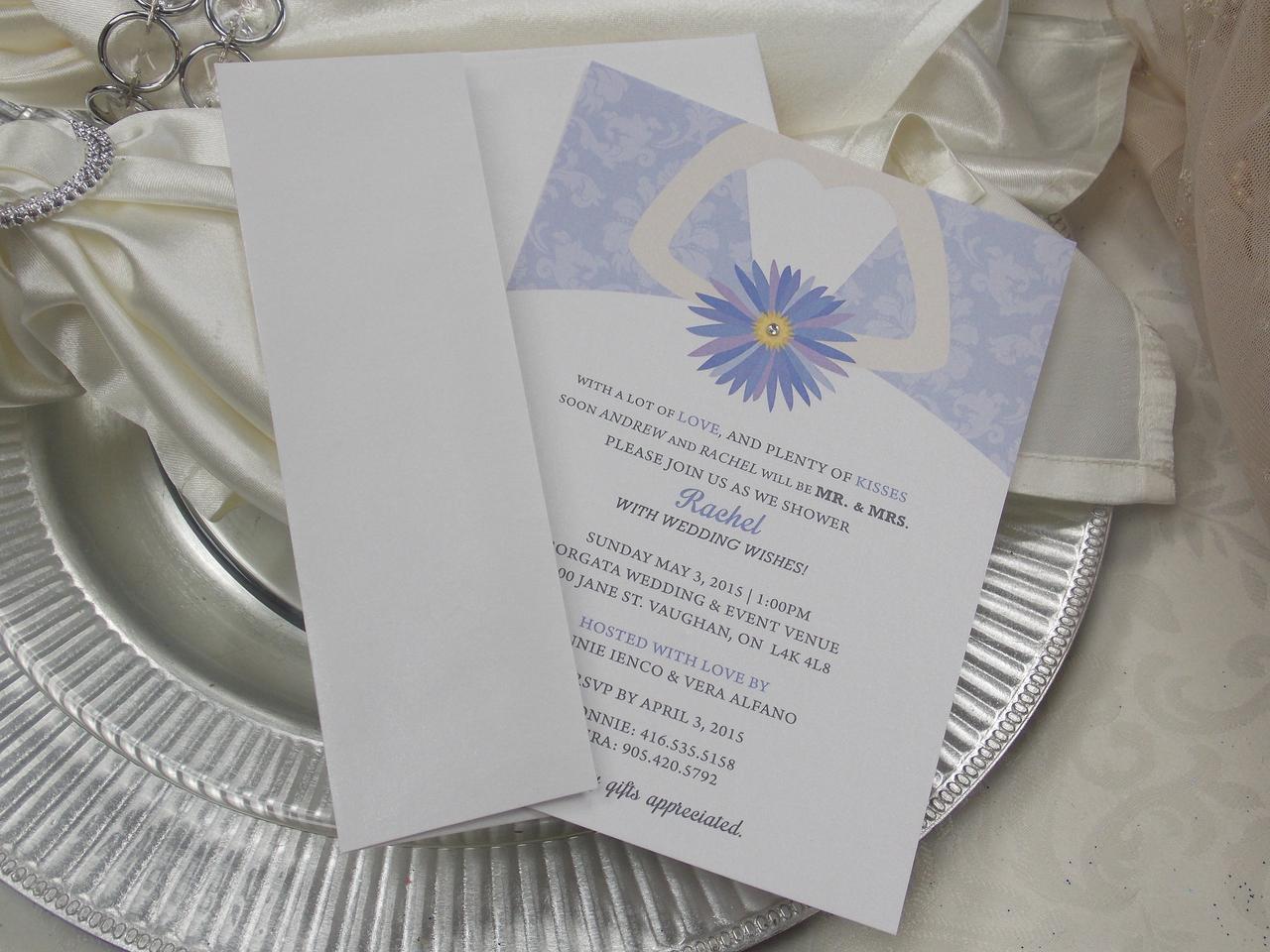 Give your guests directions
Your party won't be much fun if your guests go MIA. Include the location and address of whichever house, restaurant or venue your bash is being held at. If you think getting there is particularly tricky you may want to throw in a map for good measure (but most guests probably have smartphones that can help them out).
Example: 100 Queen Street West, Toronto, ON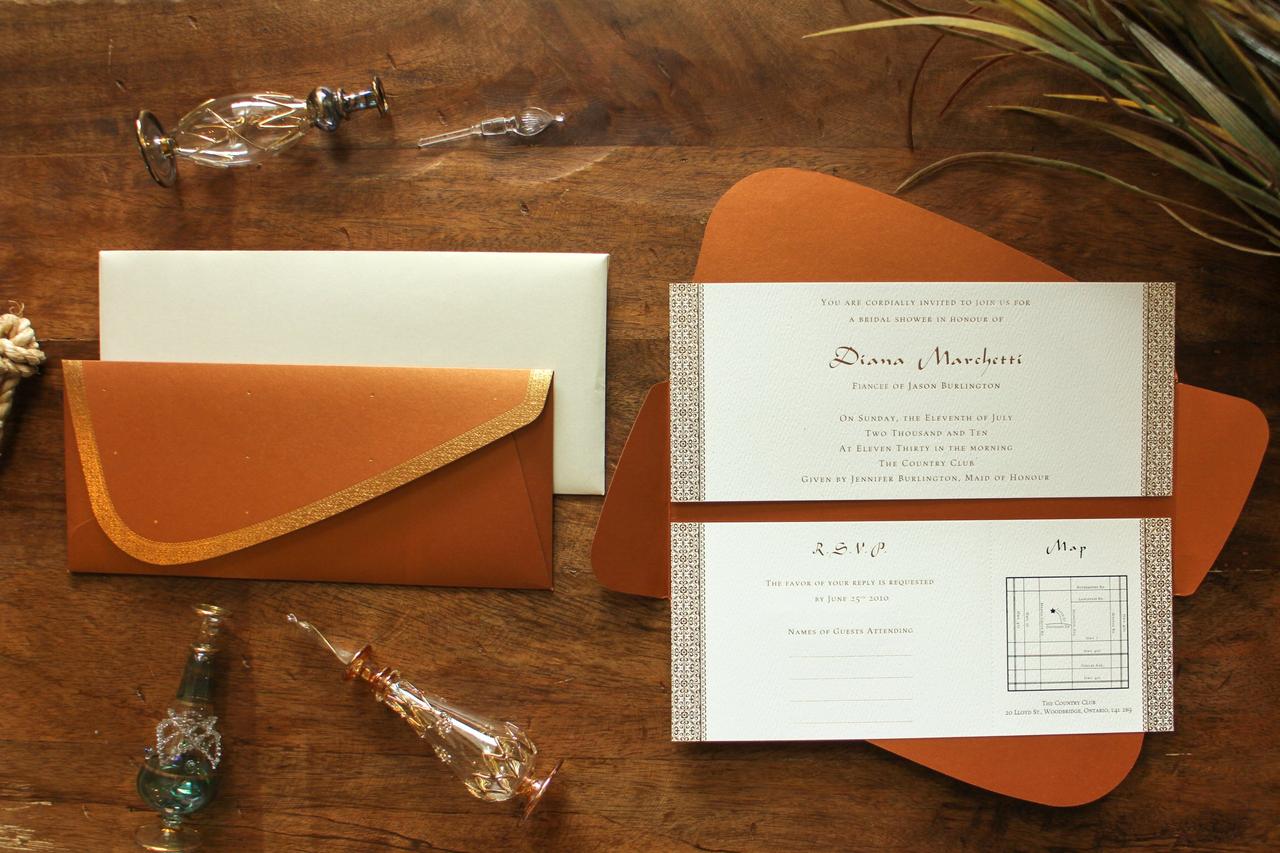 Highlight the host(s)
Now it's time to let the guests know who's in charge of the whole shebang. While the host isn't the star of the show, it's good to let the other guests know who the party's head honcho is in case they have any questions or requests for the shower. This is especially imperative if the host isn't familiar with all the guests (if it's your BFF, there's a good chance he or she won't know your soon-to-be in-laws).
Example: Hosted by [insert host's name]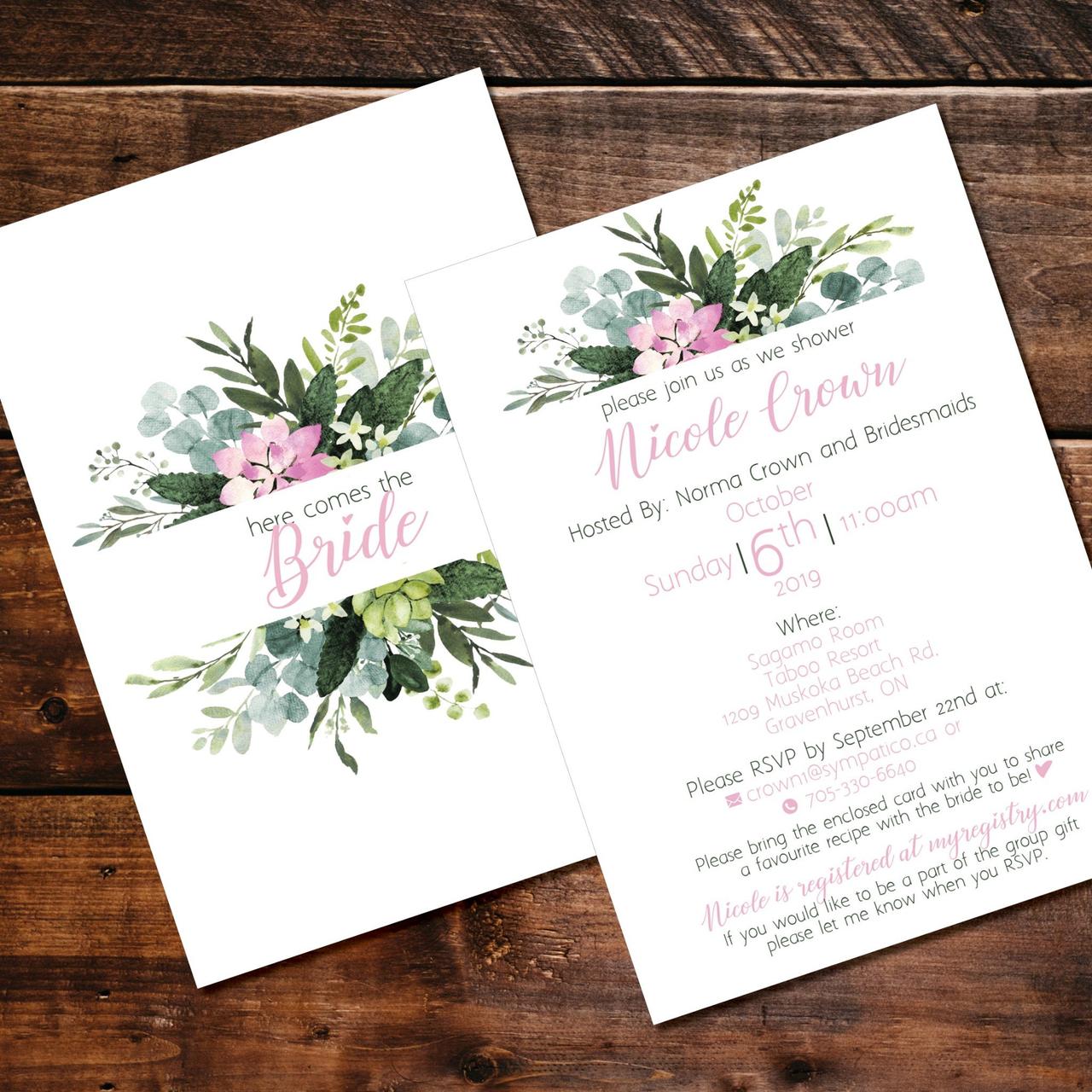 RSVP details are a must
You'll want to know who's attending your soiree, so don't forget to add in the RSVP details in your bridal shower invitation wording. This will let everyone know who they should confirm with and how to do it. So add in the name of the contact, their phone number, email or address and a deadline (which is typically a week or two before the shower).
Example: To RSVP please contact [insert contact's name] by [insert deadline date] at [insert phone number, email, or address]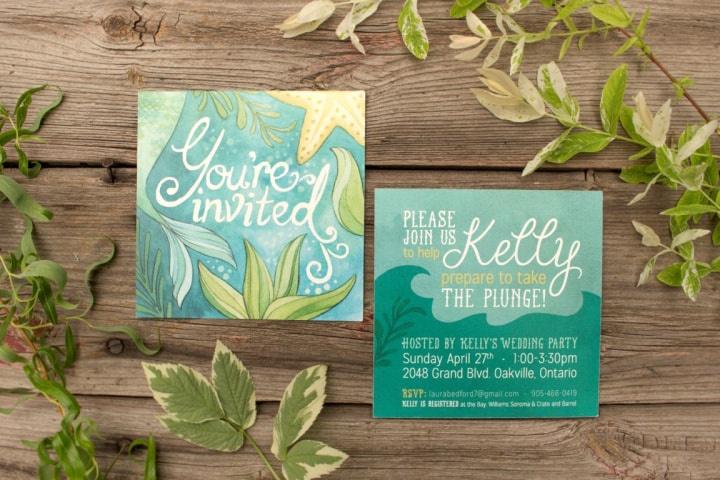 Don't forget about the wedding registry
If the couple has created a wedding registry, you'll want to add a line to the bridal shower invitation wording detailing the gift registry retailer(s) to make gift buying easier for guests. Pro tip: some retailers will also provide registry notification cards to enclose with the invitation.
Example: [Insert bride/groom here] is registered at [insert retailer(s) here].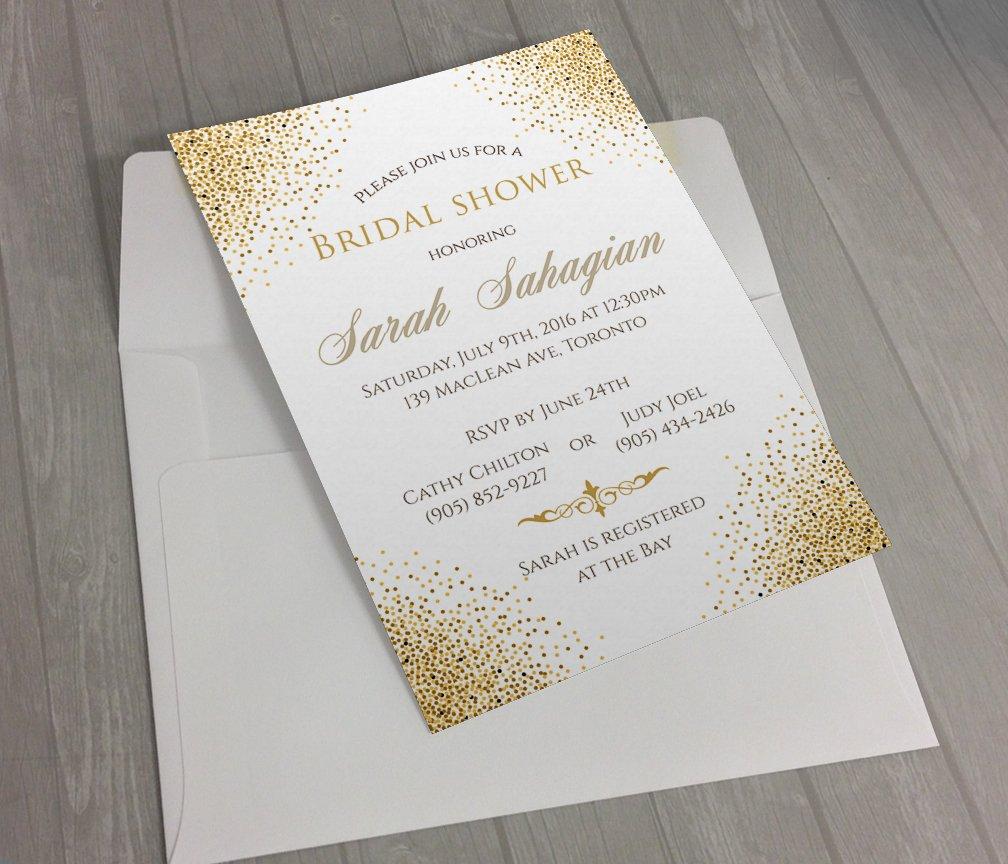 Link to the wedding details
You'll want to remind the bridal shower guests about the big day without writing out a second wedding invitation. Instead of listing all of the specifics on their ceremony and reception, including a line linking to the couple's wedding website. Remember, this is a bridal shower invite, not a wedding invite, so don't dedicate too much space on your invitations to the couple's big day.
Example: Head to [insert bride/groom here] and [insert bride/groom' here]'s website for more wedding details [insert URL].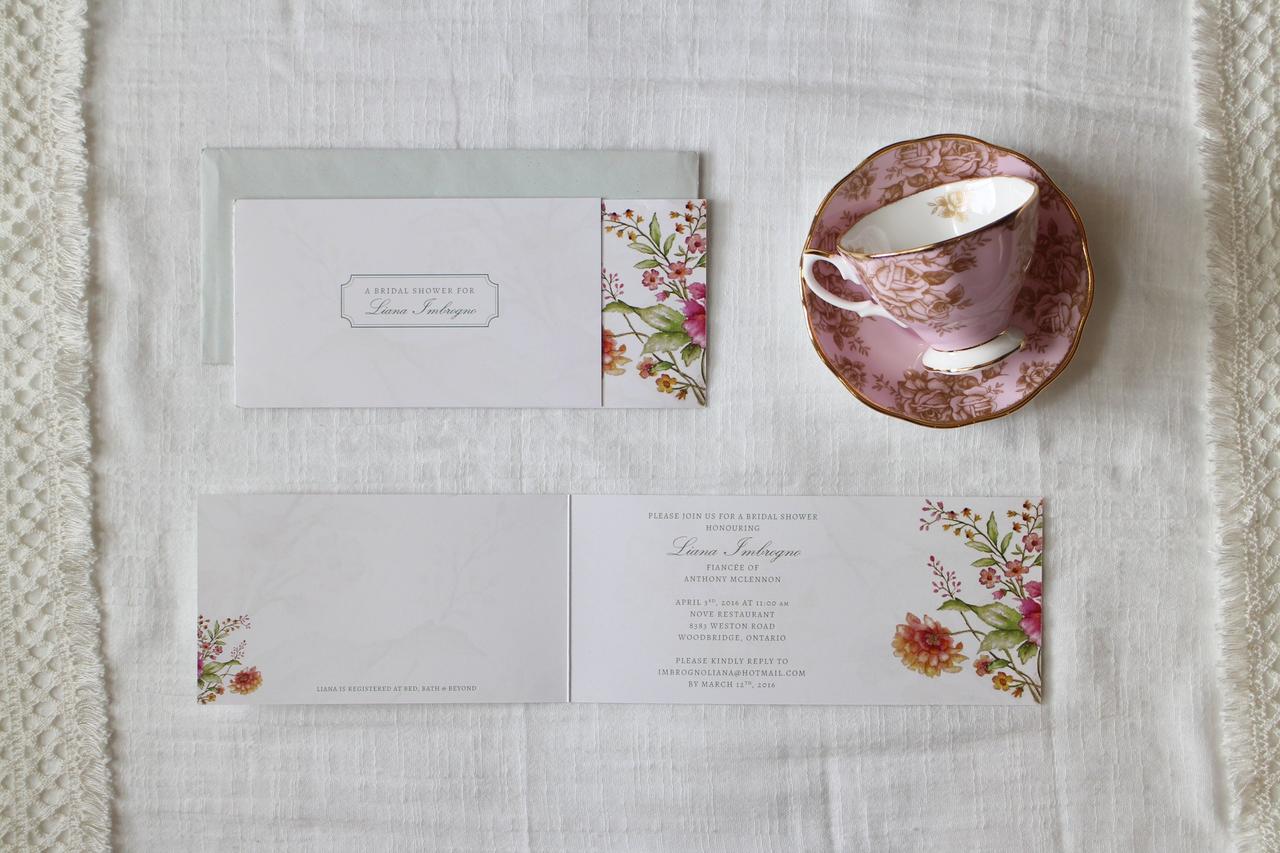 Looking for more bridal shower advice? Check out these event planning and etiquette tips.
Find bridal shower invitations and wedding stationery on WeddingWire »