10 Awesome Bridal Shower Themes
What's a bridal shower without an awesome theme? Here are a few of our favourites to help get you inspired.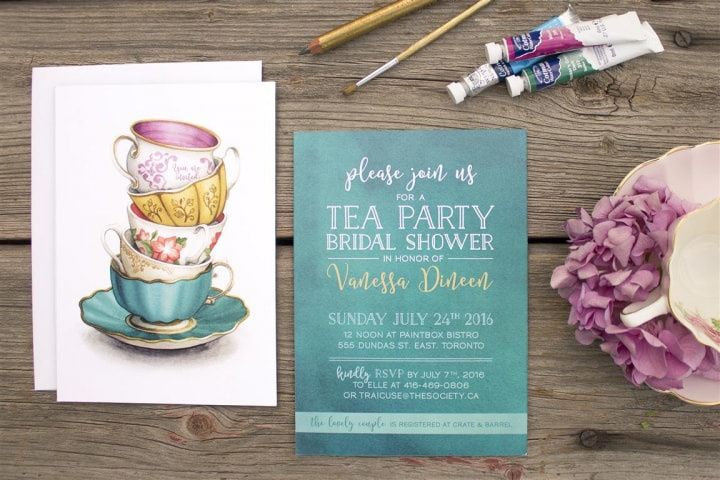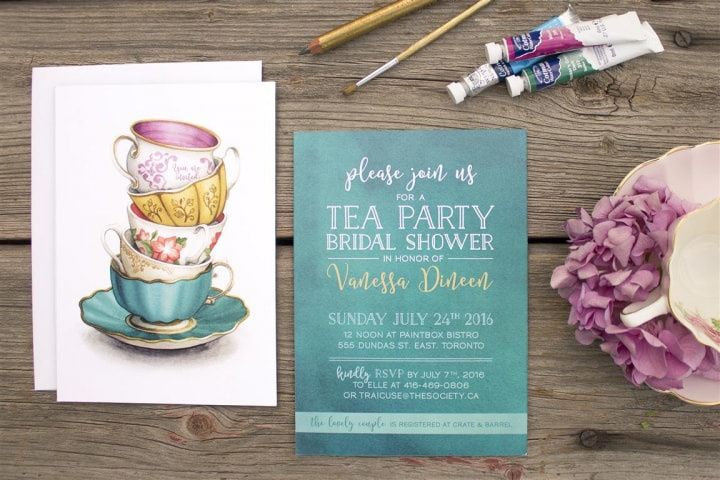 So, you're planning your bestie's bridal shower and need a little help when it comes to choosing your bridal shower theme? We're here to help! We've put together a list of a few steal-worthy party ideas that'll take your bash to the next level. Whether your BFF loves brunch, travelling or R&R, there's something on this list that'll suit her.
Here are a few awesome bridal shower themes.
PAJAMA PARTY
What: Invite all the guests over for a sleepover to remember.
Where: One of the guest's houses, or, if you're willing to splurge, a fancy hotel suite that has enough room for all of you.
Menu: Snacks galore and probably a bit of takeout or room service.
Gifts: Silk pajamas, a sleep mask, overnight lotions and potions, new bedding - basically anything and everything that will amp up the bride-to-be's nighttime routine.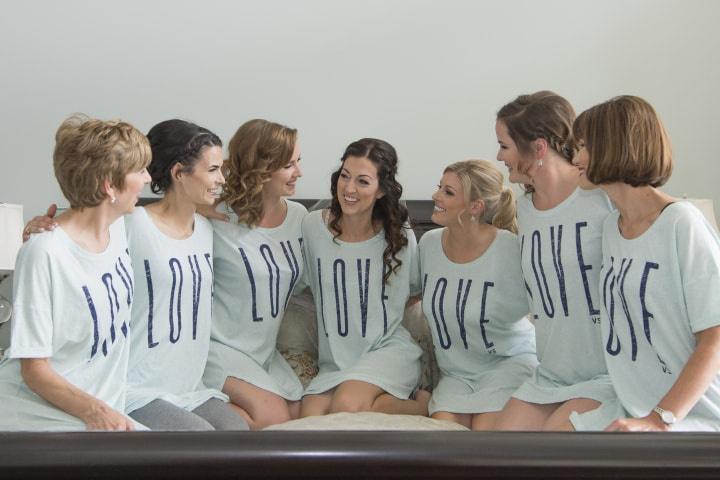 BRUNCH BASH
What: A bridal shower theme that caters to those who love the most important meal of the day.
Where: Your go-to brunch spot or a trendy breakfast destination in your hometown. If you've got a master chef on your guest list you can even host it at one of your homes.
Menu: All the breakfast staples! We're talking mimosas, omelettes, waffles, breakfast sammies, benedicts and more.
Gifts: Everything you need to make a killer breakfast spread, like whisks, wooden spoons, a waffle iron and mixing bowls.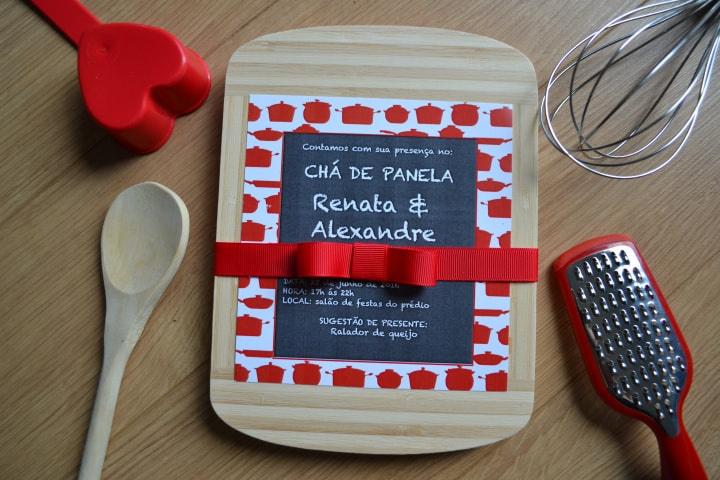 SPA DAY
What: A day of R&R complete with facials, massages and sauna sessions.
Where: You'll want to find a spa that offers packages for larger groups. This may seem like a simple request, but not all spas have them.
Menu: Aim for a healthy menu that'll get you glowing from the inside out. Once you're done at the spa, head to a restaurant that serves things like cold pressed juices, salads and zucchini noodle pasta.
Gifts: Relaxation-themed goodies, like bath bombs, epsom salts and face masks.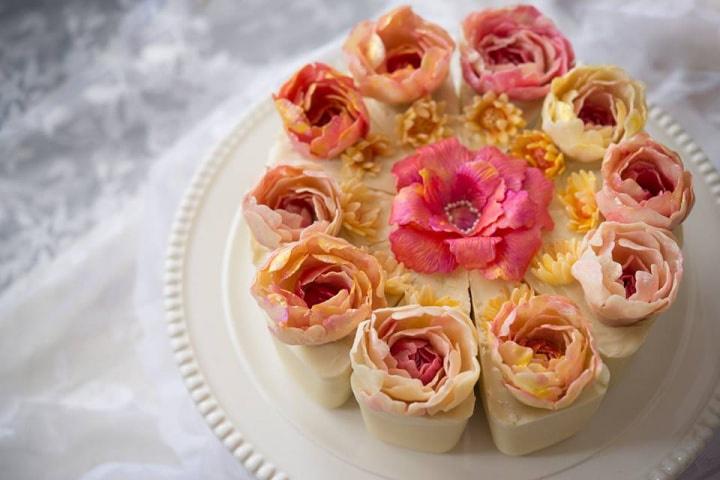 CAMP OUT
What: A camping (or glamping) adventure fit for an outdoorsy guest of honour.
Where: Book a campsite just outside the bride-to-be's hometown or pitch a few tents in your backyard.
Menu: Everything you need for a killer camping trip - s'mores supplies, hot dogs (and veggie dogs), burgers and plenty of snacks.
Gifts: Wilderness supplies so that the bride-to-be and her fiancé(e) can go on an outdoor adventure.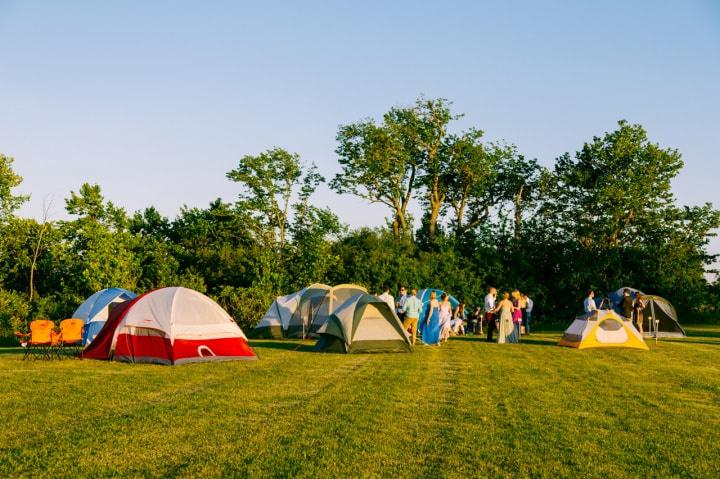 WINE NOT?
What: A party where you celebrate the bride-to-be and the finer things in life (AKA chardonnays, merlots and cabernets).
Where: If there's a vineyard within driving distance, pack up your cars and head out to the country. If not, simply find a restaurant or bar with a killer wine list.
Menu: Ask your sommelier for advice on which dishes to pair with which drinks. Don't forget to build a killer charcuterie board, too!
Gifts: Wine related goodies, duh! Bottles of wine, corkscrews, aerators - the works!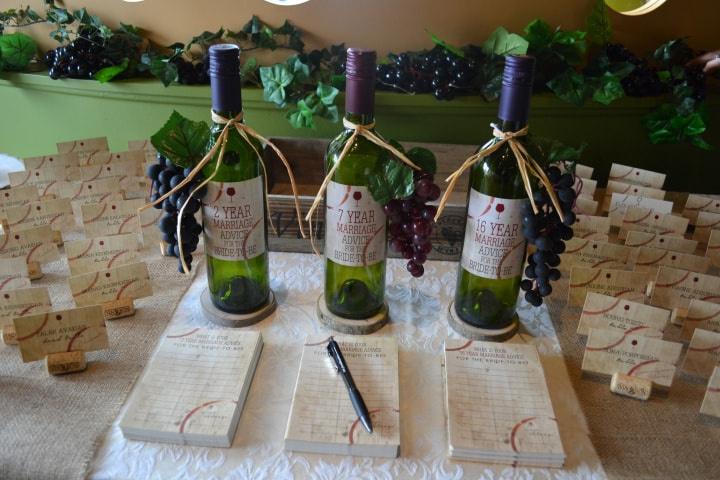 #THROWBACK
What: Pick an iconic era and theme your entire party around it!
Where: This really depends on the era you choose. For example, if you've chosen the '80s you might want to rent out a roller rink. On the other hand, if you've gone for the '20s you might want to find an Art Deco hotel or restaurant.
Menu: Cocktail style hors d'oeuvres that were popular in the decade you're paying homage to. Don't forget to create a few signature drinks, too!
Gifts: The guest of honour probably doesn't want a bunch of throwback memorabilia, so choose of her wedding registry instead of following the bridal shower theme.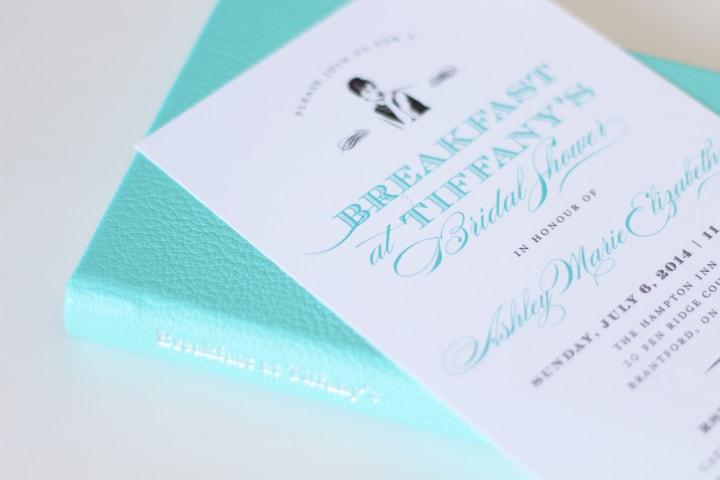 AFTERNOON TEA
What: A British classic for the Canadian bride who loves herself a cuppa.
Where: Many posh hotels and bakeries serve afternoon tea, so they're worth looking into.
Menu: Go the traditional route and fill your guests plates with yummy finger sandwiches, scones and bite-sized cakes. Of course, you'll need a variety of cold and hot teas on hand, too.
Gifts: While loose leaf tea, mugs, cups and saucers and kettles are all great choices, you may want to broaden your horizons a bit and add some other kitchen goodies to your list.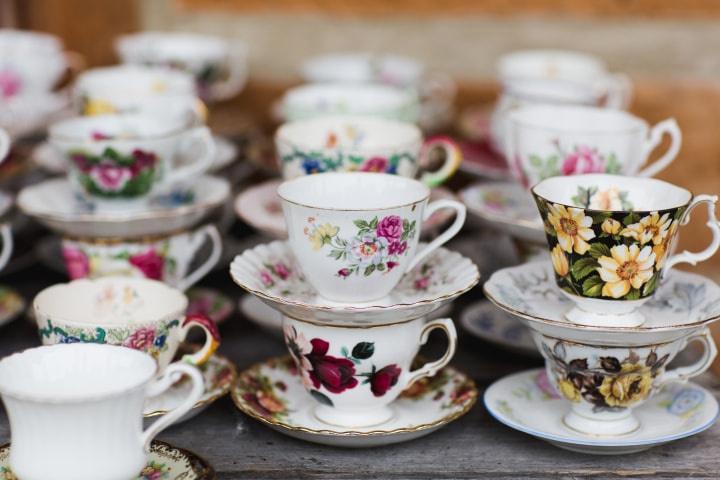 HIS & HERS
What: A co-ed bash for both the bride and groom.
Where: You'll probably have to double your guest list since the guys will be joining you, so make sure you find a place that can accommodate larger groups. This may mean doing a buyout instead of hosting your event in a private room.
Menu: Stock your tables with the couples' favourite eats. There doesn't necessarily have to be a bridal shower theme, but you may want to stick to one type of cuisine (tacos and sushi are great separately, but not together).
Gifts: Items that cater to the couple, not just the bride. Nice bottles of wine for date night, fancy bedding and/or some new homegoods are all amazing options.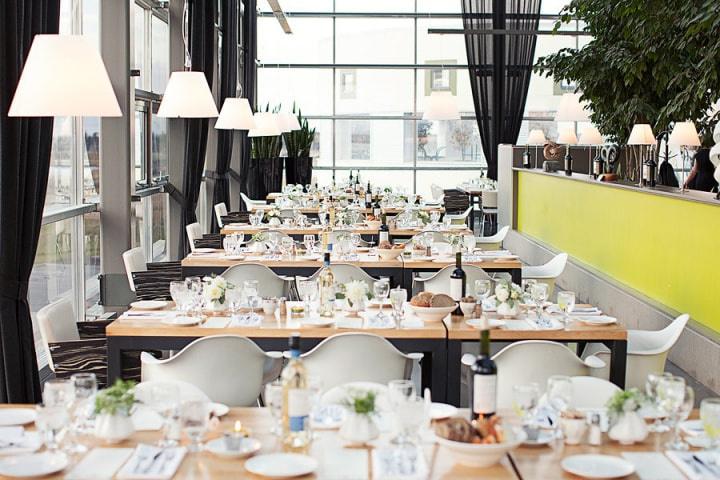 THE SWEETEST THING
What: A dessert themed bash for the bride with a sweet tooth.
Where: If your hometown has a cute cafe with amazing pastries or a to-die-for bakery that takes scones to the next level, host it there. If not, one of your homes will do just fine (you can even do some baking at the event).
Menu: Desserts, obvi! Fill your spread with all the sweet and sour goodies the guest of honour adores - cupcakes, cola bottles and everything in between.
Gifts: This event is perfect for a foodie, so fill your gift registry with baking trays, measuring spoons and more.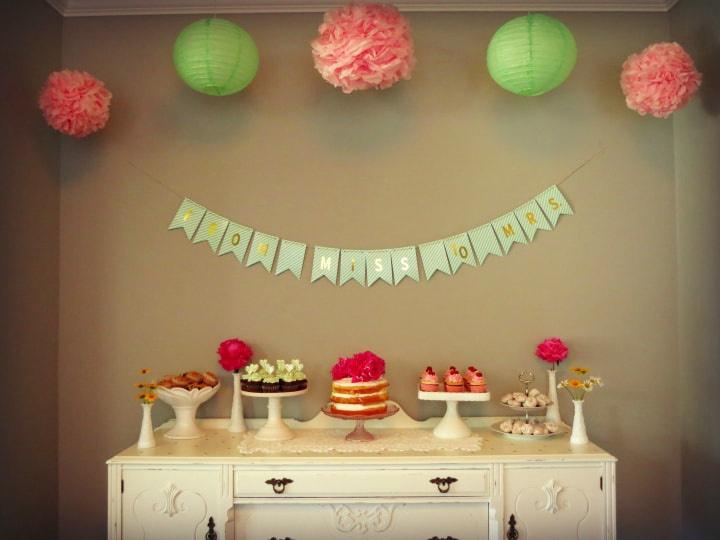 ABROAD AT HOME
What: Think about the guest of honour's dream vacation destination and create a faux holiday right at home.
Where: Anywhere that fits your theme! For example, if your BFF never quits talking about Paris, find a cute French bistro. Or maybe she loves the idea of an island escape? Find a tiki bar in your hometown.
Menu: The cuisine that's served in your destination of choice!
Gifts: Travel themed presents like luggage tags, a passport holder, a portable charger and cute carry on bags.