What Every Bachelorette Party Invitation Needs
From short and sweet introductions to RSVP details, here's everything your bachelorette party invitations should include.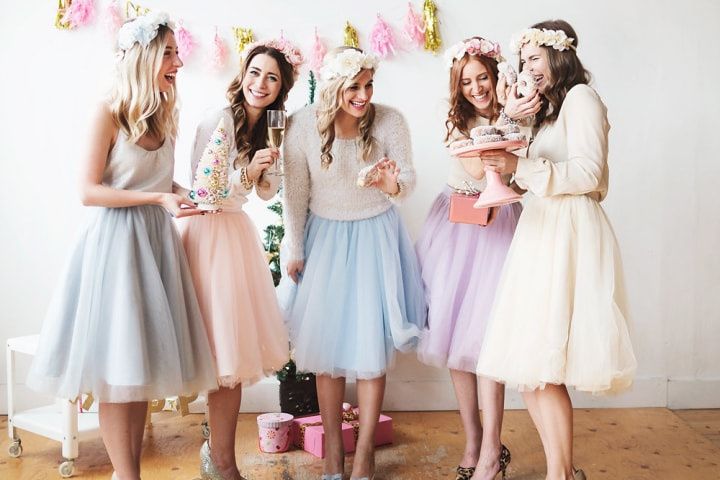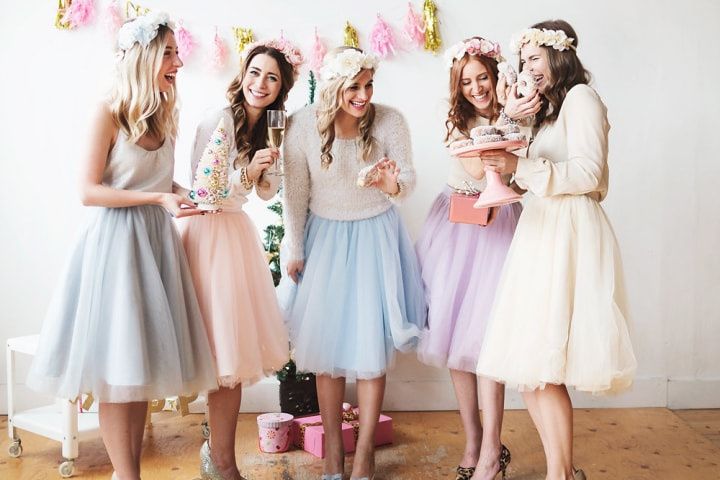 So, you've been tasked with the awesome job of hosting your bestie's bachelorette bash? After hashing out all the key details, you'll want to get all the bachelorette party invitations signed, sealed and delivered (you should aim to get 'em in the mail six to eight weeks before the bash). Lucky for you these invites are pretty easy to put together - and a lot less labour-intensive than save the date cards and wedding invitations. If you're in need a of crash course, we're here to help.
Here are some bachelorette party invitation etiquette tips.
Theme
You've probably spent ages coming up with the perfect theme for your BFF's bash, so make sure you give a nod to it on your invites. Hosting a outdoorsy retreat at a Muskoka cottage? Maybe add some pressed leaves to your paper or hunt around for some rustic stationery. Going for something swankier? Choose a flowery script and add a healthy dose of gold to your cards. You should also directly mention the theme on the bachelorette party invitations so that guests know what they're in for. (I.e.: Join us for [insert pal's name here] campfires and cocktails bachelorette bash).
Introduction
The first few lines of your bachelorette party invitations should be dedicated to introducing your guest of honour. The bride-to-be's friends and family members will want to know exactly who they're celebrating, so make sure her moniker is highlighted in bold, big letters on that invite. Feel free to play around with phrasing or add in a pun or two. You don't need to be uber formal with this one!
Date
This may seem like a no-brainer, but you'll want to get very specific with the date and time of your party. Seriously, there's no such thing as too much information. Include the day of the week, date, month, year and time of your party and you'll avoid a ton of no-shows and stragglers.
Location
Similar to the date, you'll want to make the location of your bash crystal clear. There's a good chance that not all your guests are familiar with the lay of the land, so give them the address from start to finish - and don't skip the postal code. Heck, you may even want to throw in a map if you're going somewhere off the beaten trail. Better safe than sorry!
RSVP Details
The final section of your bachelorette party invitations should be dedicated to RSVP details. Throw on the contact info of the party's point person so that you know exactly who to expect on the big day (you don't want to spend your precious time putting together extra swag bags!). You'll also want to include a concrete deadline for RSVPs so that you have enough time to sort out the specifics.
Create a bachelorette party hashtag with our Bach Party Hashtag Generator »