10 Toronto Bachelorette Party Ideas for Every Type of Bride
Whether your bride is a fitness junkie or craft beer enthusiast, Toronto has the perfect spot for her bachelorette party.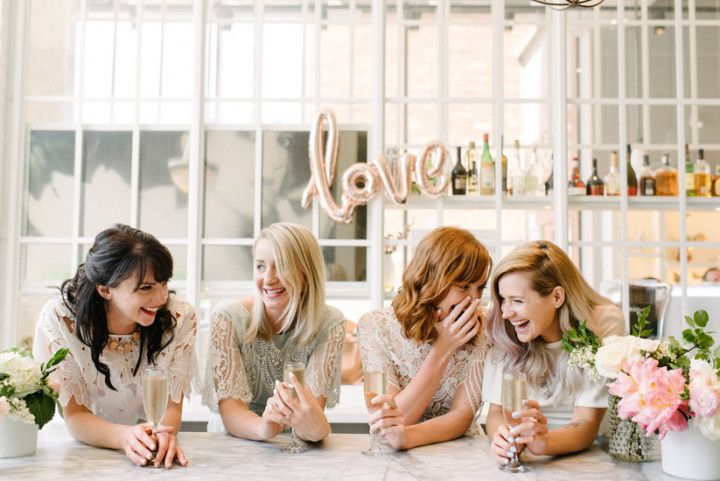 While Hollywood may have you thinking that you need to throw a wild Toronto bachelorette party featuring limos, x-rated antics and bottles of Veuve, that's definitely not the case. Every bride is a special snowflake and deserves a stagette that caters to her tastes. Looking for the perfect spot to bring your BFF for her last hurrah? We've got your back with some unique bachelorette party ideas in Toronto.
Here are a few of the best Toronto bachelorette party ideas.
For the fitness junkie: Elle Fitness (580 King Street West)
Does your bride-to-be follow hundreds of fitspo instagram accounts? Is she known for spending her Sundays sweating it out at SoulCycle instead of devouring pancakes at Mildred's Temple Kitchen with the rest of your squad? Well, a fitness-themed Toronto bachelorette party idea may be the way to go. While you could spend your day doing jump lunges and bicep curls at your local GoodLife, we suggest booking a private party at Elle Fitness for a little something different. Its event packages include Coyote Ugly classes, Beyoncé choreography, chair striptease routines and more.
For the zen bride: Body Blitz (497 King Street East | 471 Adelaide Street West)
If wedding planning has your BFF teetering on the brink of a bridal breakdown, skip the boozy bar hop stagette and take her to a spa, instead. Body Blitz is a fan favourite in the city, with two equally zen locations in the downtown core. Spend the day getting pampered with aromatherapy massages, facials and skin treatments. Follow up with a post-spa sesh at Her Majesty's Pleasure (556 King Street West). Top notch cocktails, manis, pedis and blowouts are all on the menu here.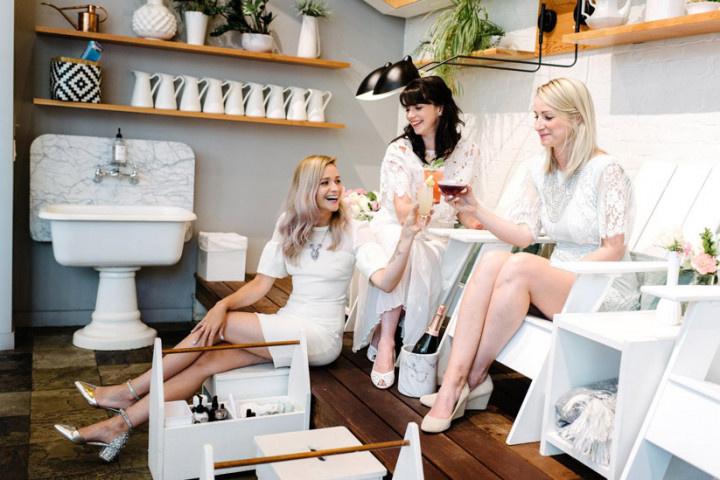 For the rising star: KTV 8090 (530 Dundas Street West)
Fact: karaoke bars are never not fun. This Dundas West outpost comes equipped with swankier rooms than your average joint, making it perfect for special occasions. You may need a little extra liquid courage to find your inner Mariah Carey, but what's a bachelorette party without a bit of drunken debauchery?
For the youthful spirit: Pursuit OCR (444 Dufferin Street)
Harken back to your childhood days by jumping into ball pits and crawling through tunnels for a fun bachelorette party in Toronto. Pursuit OCR - the country's largest indoor obstacle course - is a playground that's decked out with equipment much more advanced than swings and seesaws (think climbing ropes, slacklines, tire walls and monkey bars). Not only will you and your squad have the time of your life, you'll also be treated to a killer workout.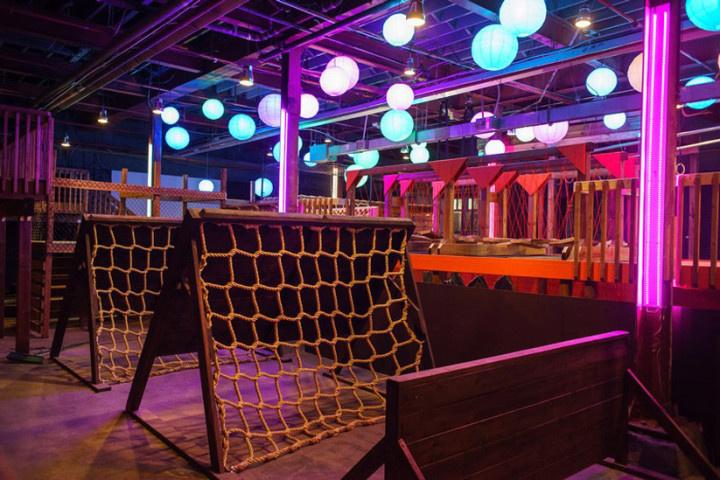 For the thrill seeker: Skydive Toronto (3065 4th Line)
Okay, so, you'll have to step outside city bounds for this one, but if your bride is a real adrenaline junkie it's totally worth the trip to Cookstown. Skip slipping into LBDs for a night out and don red jumpsuits to freefall from the skies, instead. If this seems a little too risky for you and your pals, consider doing the CN Tower's EdgeWalk.
For the craft beer enthusiast: Steam Whistle Brewing (255 Bremner Boulevard)
If there's one thing Torontonians love, it's craft beer. Yes, you could easily bring your BFF to Birreria Volo or Beerbistro for a pint or two, but why not go the extra mile and surprise her with a trip to an actual brewery. Steam Whistle offers event packages that include private tours around its Bremner digs along with charcuterie, souvenirs and plenty of samples. Bonus: it's in walking distance of the Entertainment District, so you can keep the bachelorette party going with drinks and dancing after your tour wraps.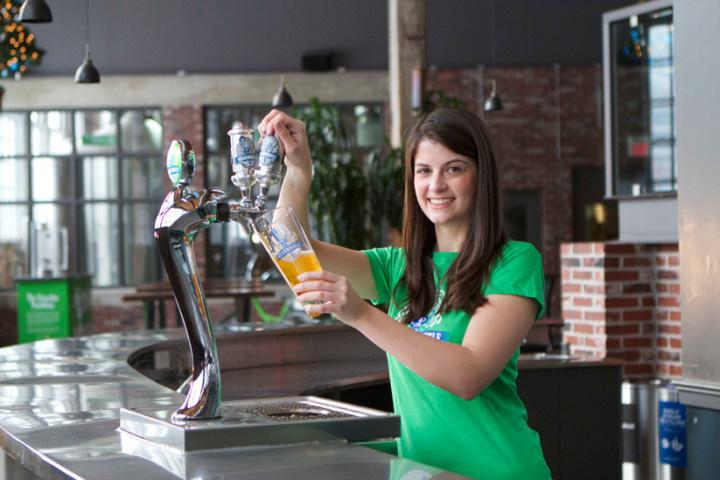 For the sports fan: Arriba Restaurant (1 Blue Jay Way)
Is your friend known for singing the praises of Bautista, Donaldson and Stroman almost daily? Take her to the Skydome to celebrate. Don't skimp and get seats in the nosebleeds, book a table at Arriba Restaurant to watch the game in style. Its menu includes ritzy dishes like pork tenderloin medallions, braised lamb shank and herb gnocchi (much better than peanuts and crackerjacks, if you ask me). Missed baseball season? Leafs or Raptors tickets are always an option.
For the nature lover: Moonlight Glamping
Kiss the city goodbye and head out to Elora to get away from it all. If you're less-than-skilled when it comes to putting up a tent and other outdoorsy tasks, don't stress! The Moonlight Glamping team will take care of it all. They'll set everything up, outfit your sleeping quarters with real beds and linens and can even arrange a yoga class for you and your pals. It's really the ultimate way to relax before the big day. 
For the competitive bride: Track & Field (860 College Street West)
This trendy Little Italy bar offers more than just craft beer and cocktails. The space has 1000 square feet dedicated to lawn games, with crokinole, bocce and shuffleboard all on deck. Your bride can face off against the rest of the gang and then celebrate her win (or loss) by hitting the bar for a negroni or two. The neighbourhood boasts many a great restaurant, so we suggest hunting down some late night eats if you work up an appetite while playing.
For the barhopping bride: King West 
Want to go a little wild for your Toronto bachelorette party? Barhopping is the clear choice. Host a little pregame party, slip into your sparkliest dresses and hit the streets of 6ix for a night to remember. While every neighbourhood has at least one good option, King West has a fair few spots worth hitting for a last hurrah. The Citizen (522 King Street West), Early Mercy (504 King Street West), The Everleigh (580 King Street West), EFS (647 King Street West) and The Addisons Residence (456 Wellington Street West) are among the most notable.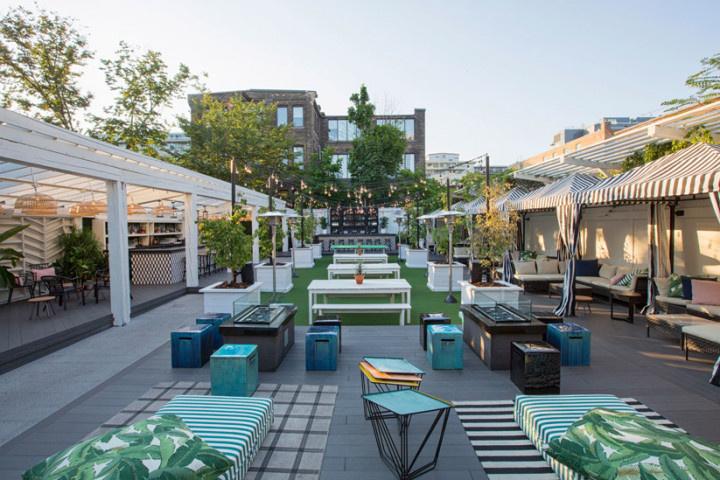 Create a Toronto bachelorette party hashtag with our Bach Party Hashtag Generator »