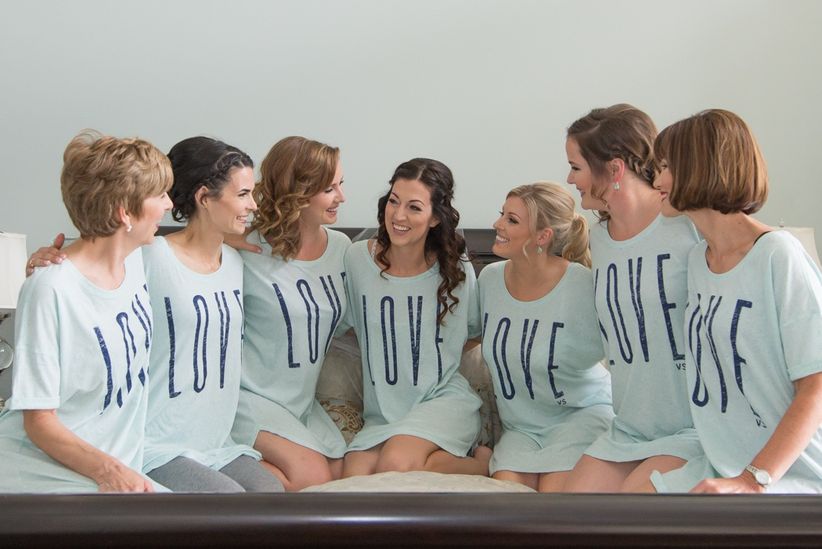 Are you on the hunt for the perfect Vancouver bachelorette party idea for your bestie? We've got you covered. Though they most certainly can be, bach bashes don't have to be wild fiestas that mirror the antics you see in The Hangover (no tigers, please). Whether the bride-to-be is a youthful spirit, a snow bunny, a craft beer enthusiast or an amateur beauty guru, this city has options.
Here are a few of the best Vancouver bachelorette party ideas.
For the fitness junkie: Tantra Fitness (314 Water Street | 36 East Broadway)
Does your best friend spend more time at the gym than her own apartment? Are her arms more toned than Michelle Obama's? Well, you may want to schedule a squad trip to Tantra Fitness for her Vancouver bachelorette party. The workout routines here are a lot sexier than a SoulCycle class - hint: there's both pole dancing and lap dancing involved - but will still have you sweating buckets. Note: if you want something a little more G-rated, they can arrange a less raunchy fitness class, instead.
For the youthful spirit: Origins Parkour (2655 Main Street)
Time to find your inner child! Think of Origins as a playground, but for an older crowd. That's right, you and your girl gang can spend the day running, jumping, climbing and diving into foam pits without worrying about any tykes getting in your way. You'll have so much fun, you won't even notice how many calories you're burning off in the process.
For the nature lover: Capilano Suspension Bridge Park (3735 Capilano Road)
Kiss the bustling streets and skyscrapers goodbye and head to Capilano Suspension Bridge Park. Here you'll get to reconnect with Mother Nature and explore all the stunning flora and fauna that the outer edge of Vancity has to offer. Want to take your bachelorette party adventure to the next level? Book a treetop trek and see the forest from new heights.
For the sophisticated bride: Soirette (1433 West Pender Street)
Is your BFF a classy lady who enjoys the finer things in life? We highly recommend you take her and the rest of her inner circle out for high tea at Soirette. You may not be getting blitzed on margaritas, but you could get chocolate wasted off of all the decadent treats. Don't forget to add fancy hats and fascinators to the dress code, they'll make for great photo props!
For the craft beer enthusiast: Granville Island Brewing (1441 Cartwright Street)
Vancouver has no shortage of amazing craft breweries and Granville Island is home to one of the city's finest. If you're planning a bachelorette party for a group of over 6 people, book a private tour and then head to the taproom for some brews and a bite to eat. Don't forget to pick up a few extra bottles for your after party!
For the beauty obsessed babe: Pure Nail Bar (8408 Cambie Street | 1030 West Georgia | & more)
Has your BFF spent the last few months perfecting her Kardashian contour and trying to achieve brows more perfect than Cara Delevigne's? Chances are she'd love to be treated to a day of beautifying treatments. Offering manicures, pedicures, blowouts and lash extensions, this the perfect place to get some pre-wedding pampering. With 8 locations spread across Vancouver, you should have no trouble getting your squad to one of these spots.
For the zen bride: Spa Utopia (999 Canada Place | 889 Harbourside Drive | 106-20486 64th Avenue)
If your gal pal is on the road to becoming a bit of a bridezilla, stop her in her tracks by throwing the ultimate zen Vancouver bachelorette party. A trip to the spa might be exactly what the doctor ordered after a few months of sorting out guest lists and burning the midnight oil trying to perfect her seating plan.
For the party animal: Granville Street
Make you BFF's Vancouver bachelorette party one for the books by organizing a good old-fashioned bar hopping adventure. Granville Street is filled with stagette worthy watering holes offering killer cocktails and awesome music. If you're in the market for something a little less touristy, Gastown and Yaletown are also peppered with top notch bars.
For the aspiring chef: Pacific Institute of Culinary Arts (101 - 1505 West 2nd Avenue)
Does your pal love to whisk, sautée, fry and fricassee? Treat her to a private group class at the Pacific Institute of Culinary Arts. You'll learn the tricks of the trade from a trained professional and end up with an amazing meal at the end of it all (saving you from splurging on dinner).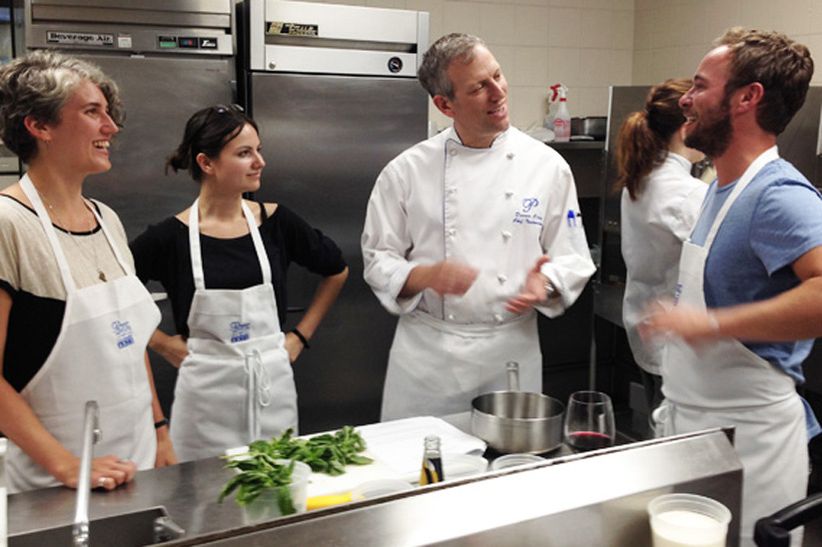 For the ski bunny: Grouse Mountain (6400 Nancy Greene Way)
Head to North Van and make your way up the mountain for a day on the slopes. For guests who aren't super stoked about skiing and snowboarding, there are plenty of other ways to spend the day - like hiking or seeing the sights from the Skyride. Reconvene after your adventures and enjoy a meal at The Observatory.
Create a Vancouver bachelorette party hashtag with our Bach Party Hashtag Generator »