10 Ottawa Bachelorette Party Ideas for Every Type of Bride
Throwing your BFF her last hurrah in our nation's capital? Here's where your squad should be heading.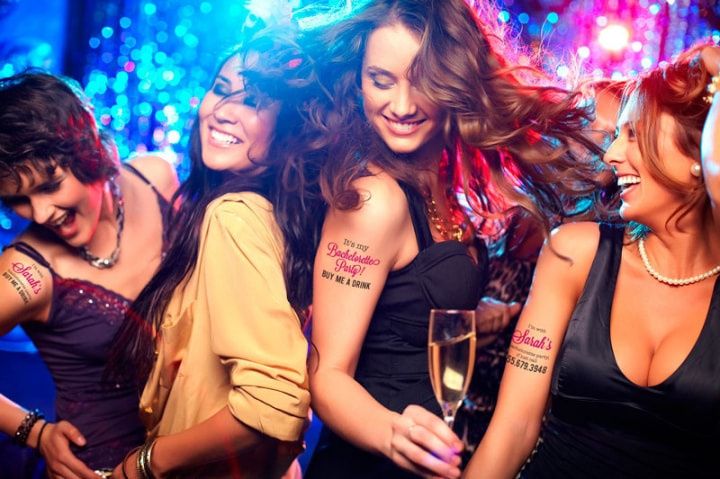 The time has come to celebrate your bestie's change in relationship status with an Ottawa bachelorette party! Lucky for you, the city is brimming with stagette worthy spots. So, whether your BFF is a fitness junkie, thrill seeker, gamer girl or nature lover, you've got options. Remember, you don't have to pull your bachelorette party ideas from movie scripts, the event should fit the person it's being thrown for!
Here are a few of the best Ottawa bachelorette party ideas.
For the lucky lady: Casino Lac-Leamy (1 Boulevard du Casino)
Looking to get lucky at this bachelorette party? No, not that kind of lucky - at Casino Lac-Leamy your girl squad can play to win at blackjack, baccarat, slots and more. It's a mere 15 minute drive from the city, so you should have no trouble getting there with or without a limo. Pro tip: before you head out you should set a dollar limit for the guest of honour - you'll most likely be bankrolling her night and you don't want to leave penniless.
For the sophisticated bride: Zoe's Lounge (1 Rideau Street)
Tucked inside the Fairmont Chateau Laurier, you'll find Zoe's Lounge, an elegant salon perfectly suited for a sophisticated bride-to-be. Instead of drinking the night away, you'll be sipping tea and munching on canapes and finger sandwiches under the light of glowing chandeliers. Don't forget to dress the part, sport fascinators, wear pearls and put on your prettiest cocktail attire. You'll be looking and feeling like royalty in no time.
For the fitness junkie: Ottawa Pole Fitness (1066 Somerset Street)
If your bestie loves her ClassPass, give her the gift of a killer workout for her Ottawa bachelorette party theme. Instead of taking her to sweat it out in a cycle sesh or crossfit class, try something a little sexier - like a pole dancing tutorial. You'll learn impressive moves, have a blast and tone your body all at the same time.
For the competitive chick: Bad Axe Throwing (1580 Liverpool Court)
Wedding planning can make a girl pretty stressed out. If your BFF has started to become a bit of a bridezilla, take her to work off some pent up frustration by throwing axes. After a few rounds of flinging hatchets at bullseyes she'll probably forget all of her troubles.
For the zen bride: Third Avenue Spa (784 Bank Street)
A spa day is on the opposite end of the spectrum from an axe throwing adventure, but it's another amazing Ottawa bachelorette party idea if your guest of honour desperately needs to de-stress. Book a few treatments - there's everything from manicures to chakra balancing massages on the menu - and prepare to relax. The spa also serves wine, charcuterie and cheese - so you can indulge a little pre or post-treatments.
For the gamer girl: Level One (14 Waller Street)
On the hunt for a laid back Ottawa bachelorette party idea? Level One is the place to go. Though it does serve up craft brews, cocktails and comfort food, this is no ordinary pub - it's equipped with tons of board and video games, too! You and your party can spend the evening sampling bevvies and trying to win them all (you can even make a competition out of it).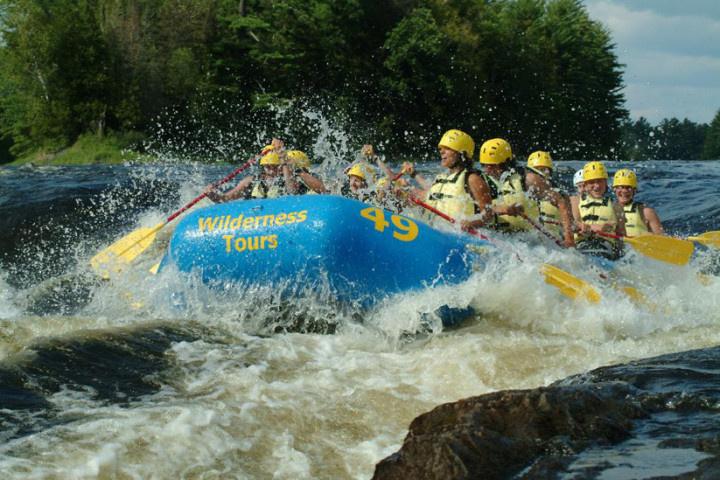 For the thrill seeker: Wilderness Tours (503 Rafting Road)
Now, you'll have to drive about an hour out of town for this one, but if your bestie is a real adrenaline junkie, it'll be totally worth the trek up the Ottawa River. Wilderness Tours offers a ton of outdoor activities worthy of a bachelorette party, including rafting, bungee jumping, mountain biking and horseback riding. It's not exactly traditional, but it's definitely a fun option.
For the foodie: The Urban Element (424 Parkdale Avenue)
If your girl is a total foodie, she's probably been to just about every trendy restaurant in the city - so treat her to something different for her bach bash. At The Urban Element your group will get to watch all the action in the kitchen from the comfort of your dining table. You may even learn a few new culinary tricks in the process.
For the nature lover: Elements (793 Storyland Road)
Looking for the ultimate outdoor escape? Hop in your car(s), drive an hour out of town to Renfrew and spend a day or two at Elements Luxury Tented Camp and Nature Spa. This isn't your average campsite - here you'll find extravagant tents outfitted with real beds and furniture and mini cabins (perfect for those looking for something a bit more stable). You can spend your days biking, hiking, paddle boarding and taking private yoga classes in the woods.
For the party animal: York Street
Head to York Street for a fun bachelorette party experience worthy of the movies. Spend a night out on the town hopping from bar to bar and partying it up with the locals, trying fancy new cocktails and dancing the night away. There's everything from clubs to pubs in the Byward Market, so you've got plenty to choose from.
Create an Ottawa bachelorette party hashtag with our Bach Party Hashtag Generator »